I mentioned on Friday that I had a bunch of leftover bows from a certain project. Today I bring you said project! Oh yes, this is absolutely a DIY Christmas bow backdrop! If you hit up your local dollar store you can make this little diddy on the cheap! All you need are a bunch o' bows and some poster board. Make it large and in charge for a photo booth or a backdrop for kids to pose with their gifts for thank you cards! Alternatively, make a more petite version to stand behind a dessert display. How would you use it!?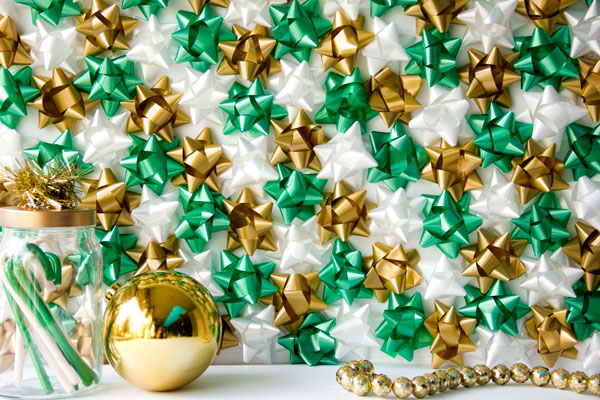 Supply List:
Lots of Stick-On Gift Bows (You can get bags of 20+ for $1.00 at the dollar store. WIN!)
Poster Board
Command Strips (For Hanging)
To Make:
Ready for the simplest DIY ever? Peel off the back of your bow, stick it firmly onto the poster board starting in the top left corner. Continue to do this in lines until the entire poster board is covered. It's very important that you firmly press them onto the board or you'll have a few stragglers fall off. Not that that happened to me or anything…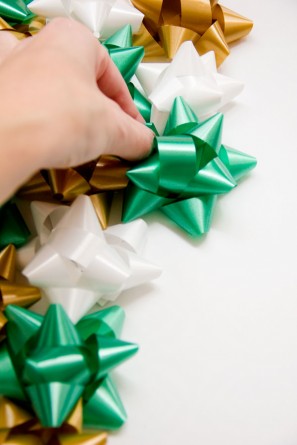 Since I used poster board (A cheaper alternative to foam core) it can't stand up on a table, for instance, on it's own so I used Command strips to hang it. Attach two to your board and two to your wall and hang.
BAM! Two step DIYs are the best!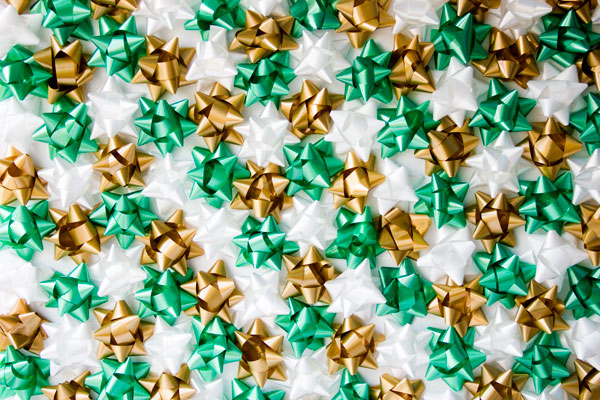 Make a giant version for a photo booth or a small version for a dessert backdrop!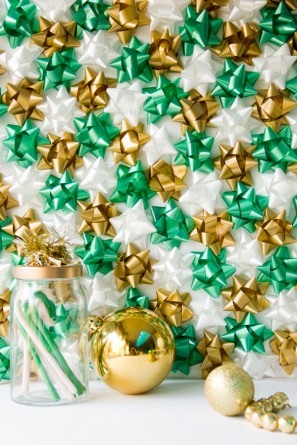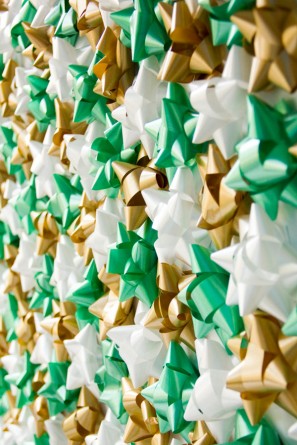 All Photos by Studio DIY
Looking for more DIY projects? Check out the full project gallery here! And if you're looking for some serious holiday cheer, you can get a hefty dose of that right here.