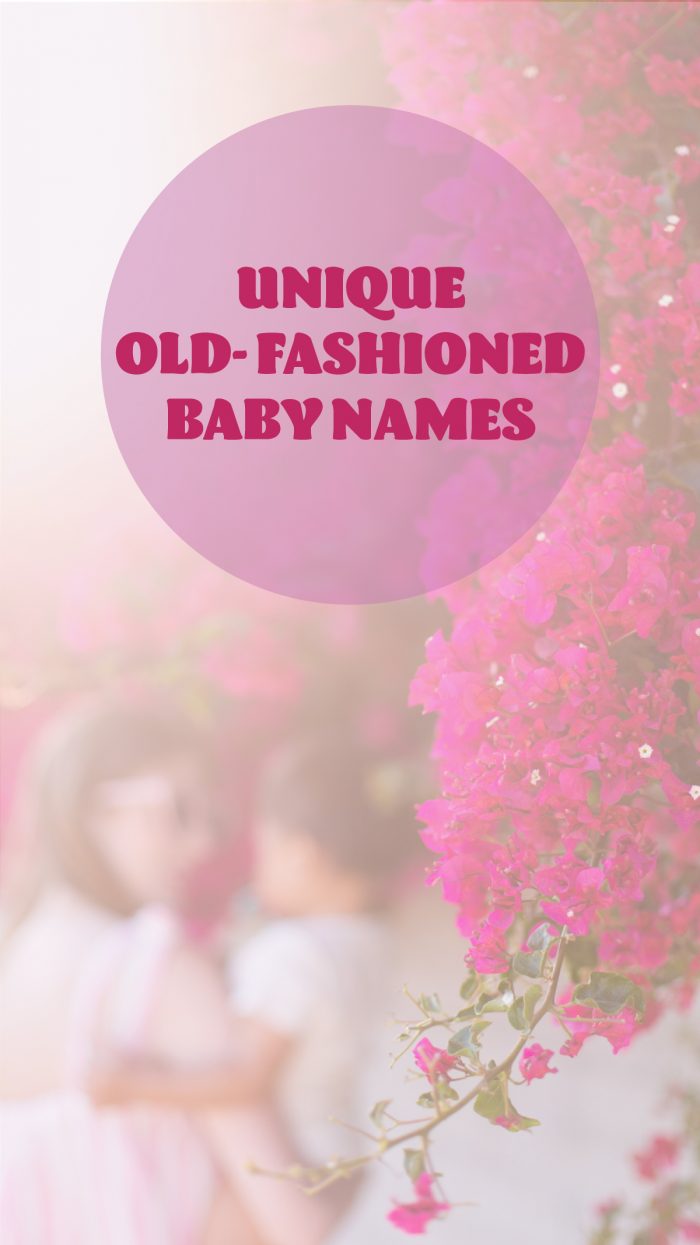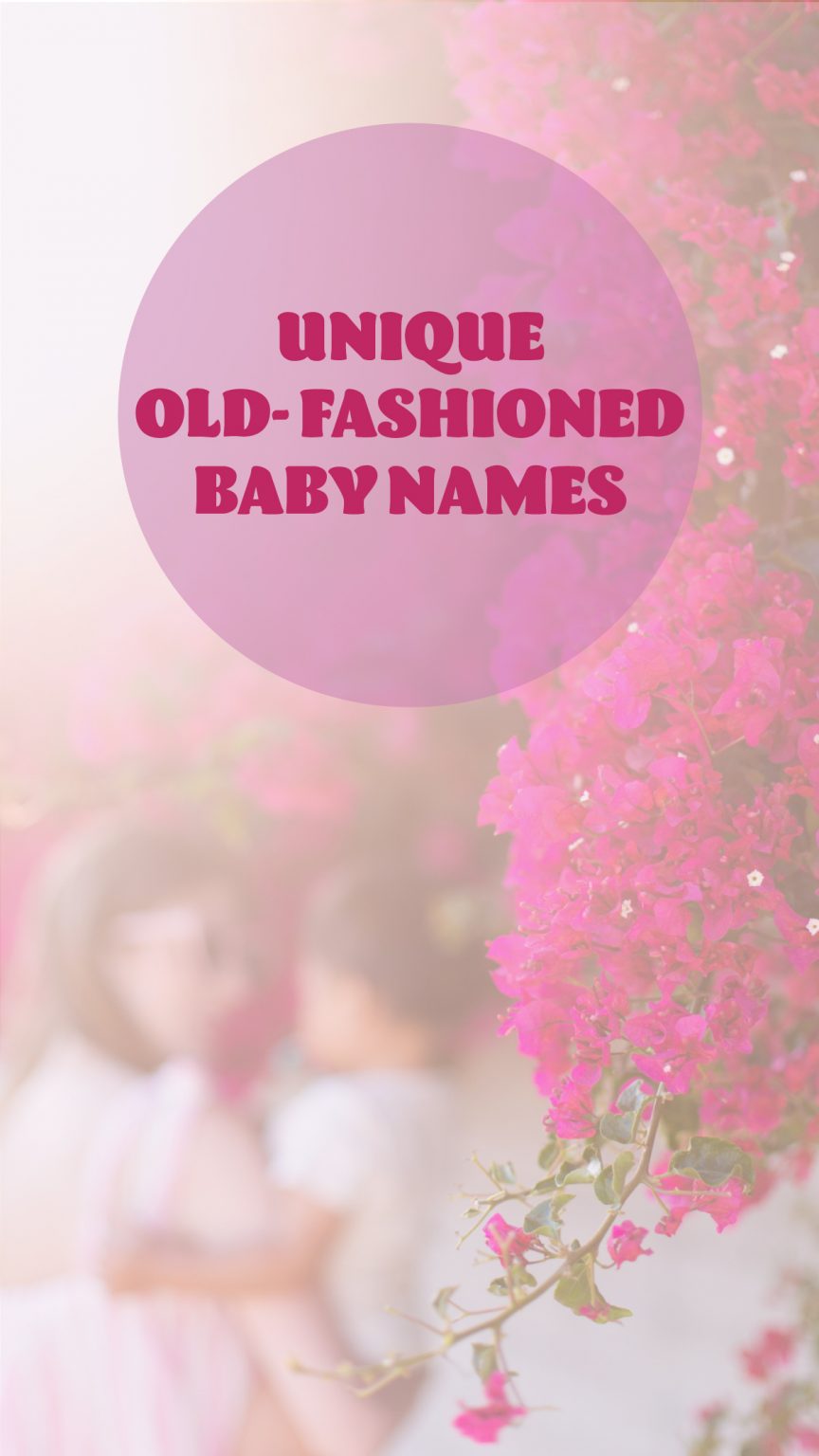 Old fashioned baby names are one of my FAVORITE topics, so I'm extra excited about today's baby name help submissions! You can call them "vintage" "old fashioned" or even "old lady" names, but I think of these names as classic names that deserve another generation's worth in the spotlight!
Older, classic names have made quite a comeback lately and some have started to hit the top charts. So today, we've got a bunch of old fashioned names that haven't gained quite as much popularity yet as the mama-to-be submission requested (and a few that have!), both standalone names and names that have great nicknames. And as aways, I hope you'll weigh in in the comments with your favorites.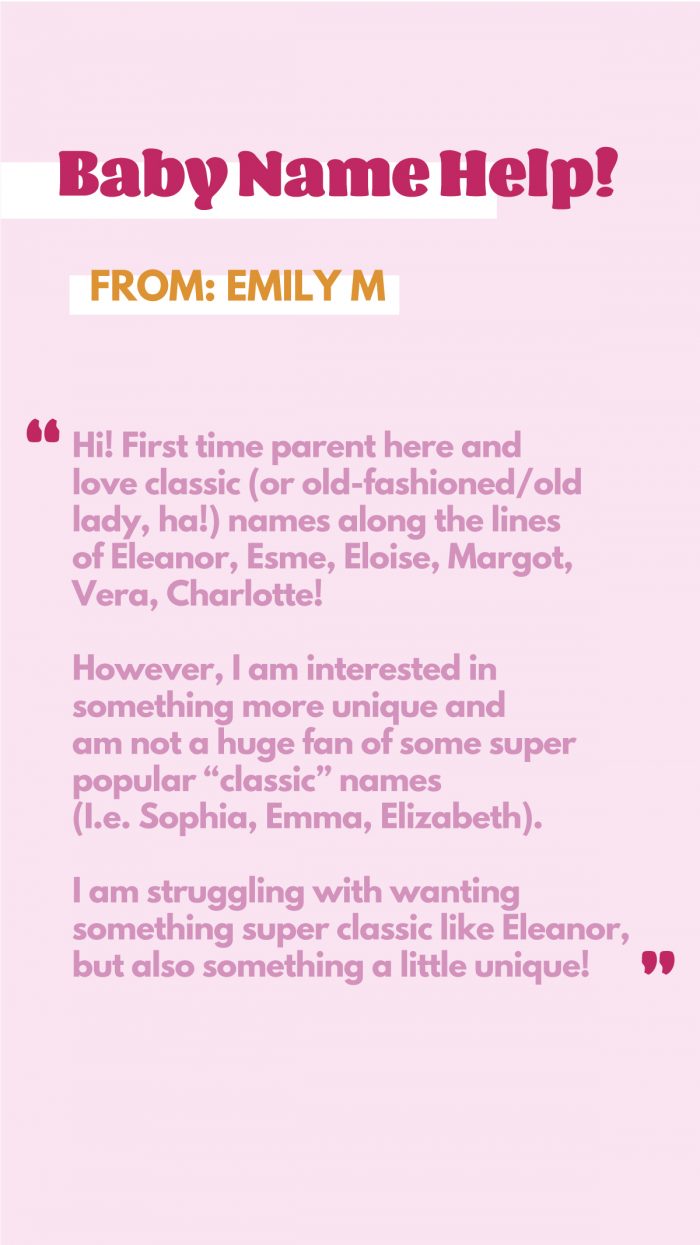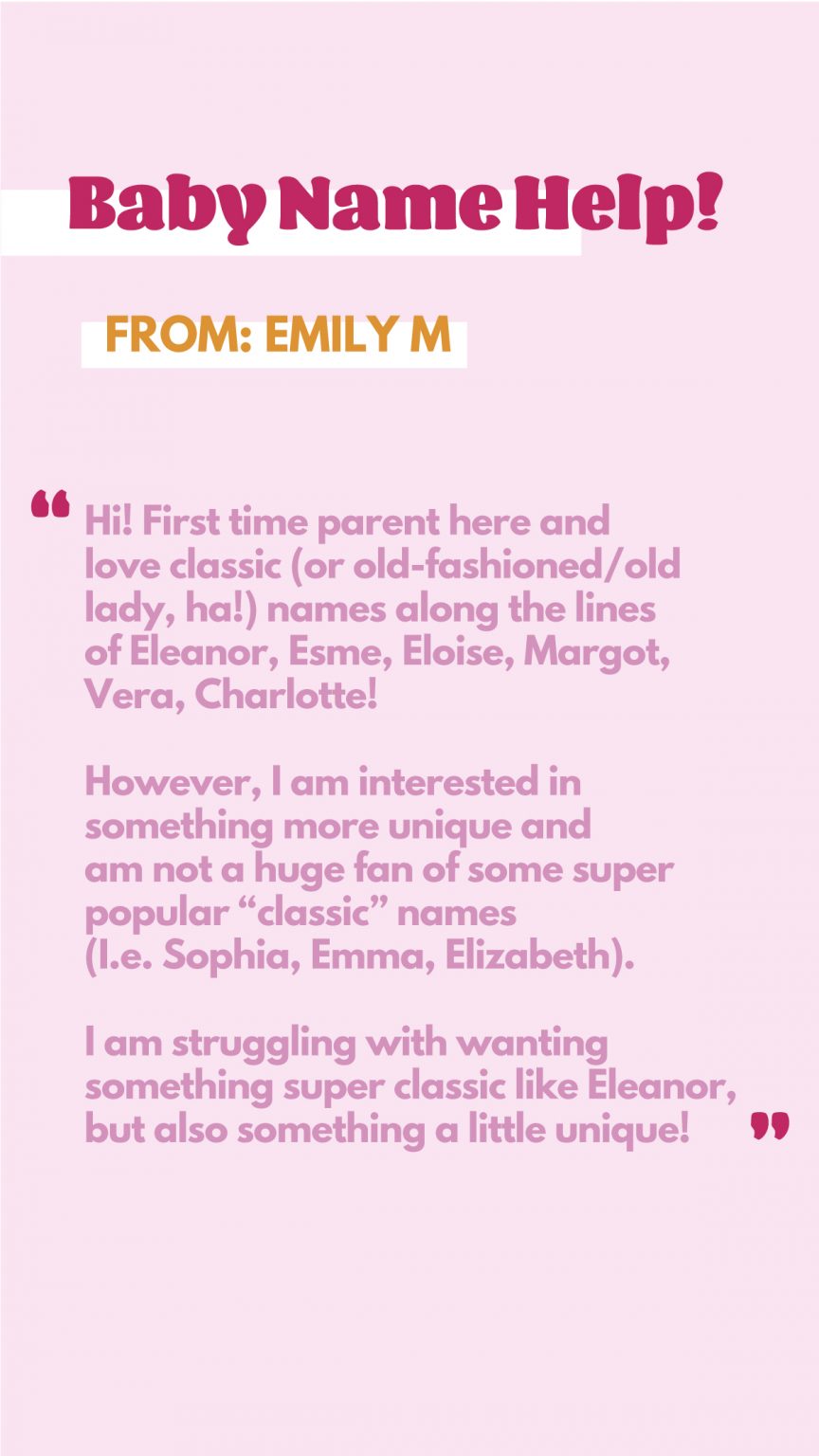 Emily M is a first time mama looking for a great old-fashioned name, but also one that you might not hear a dozen other times at the playground. Here's her submission:
"Hi! First time parent here and love classic (or old-fashioned/old lady, ha!) names along the lines of Eleanor, Esme, Eloise, Margot, Vera, Charlotte! However, I am interested in something more unique and am not a huge fan of some super popular "classic" names (I.e. Sophia, Emma, Elizabeth).
I am struggling with wanting something super classic like Eleanor, but also something a little unique!"
Keep reading for our suggestions!
Unique Old Fashioned or "Old Lady" Baby Names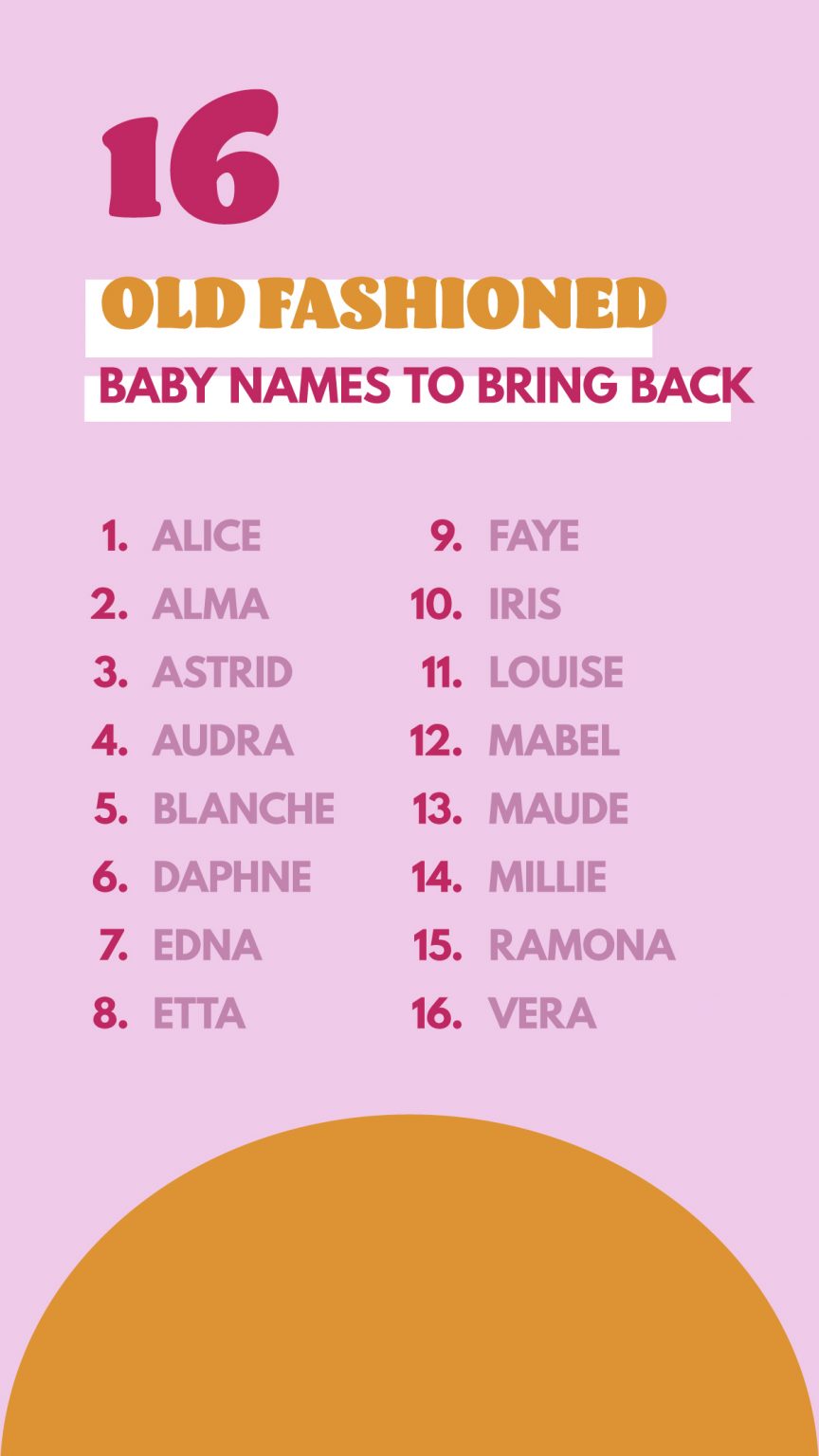 I'm excited to see a new generation of little ones with these incredible timeless names. First up, we're sharing several stand alone names that aren't as common nowadays as names like Emma and Sophia.
Alice
Alma
Astrid
Audra
Blanche
Daphne
Edna
Etta
Faye
Iris
Louise
Mabel
Maude
Millie
Ramona
Vera
Old Fashioned Baby Names with Great Nicknames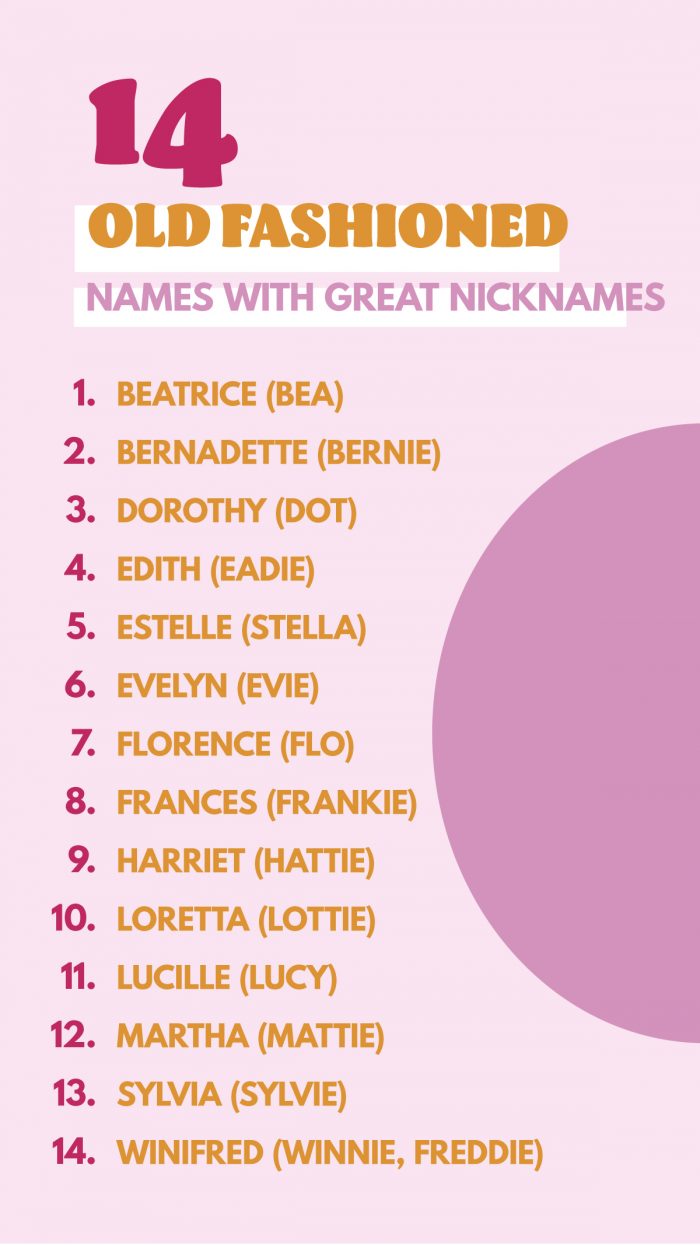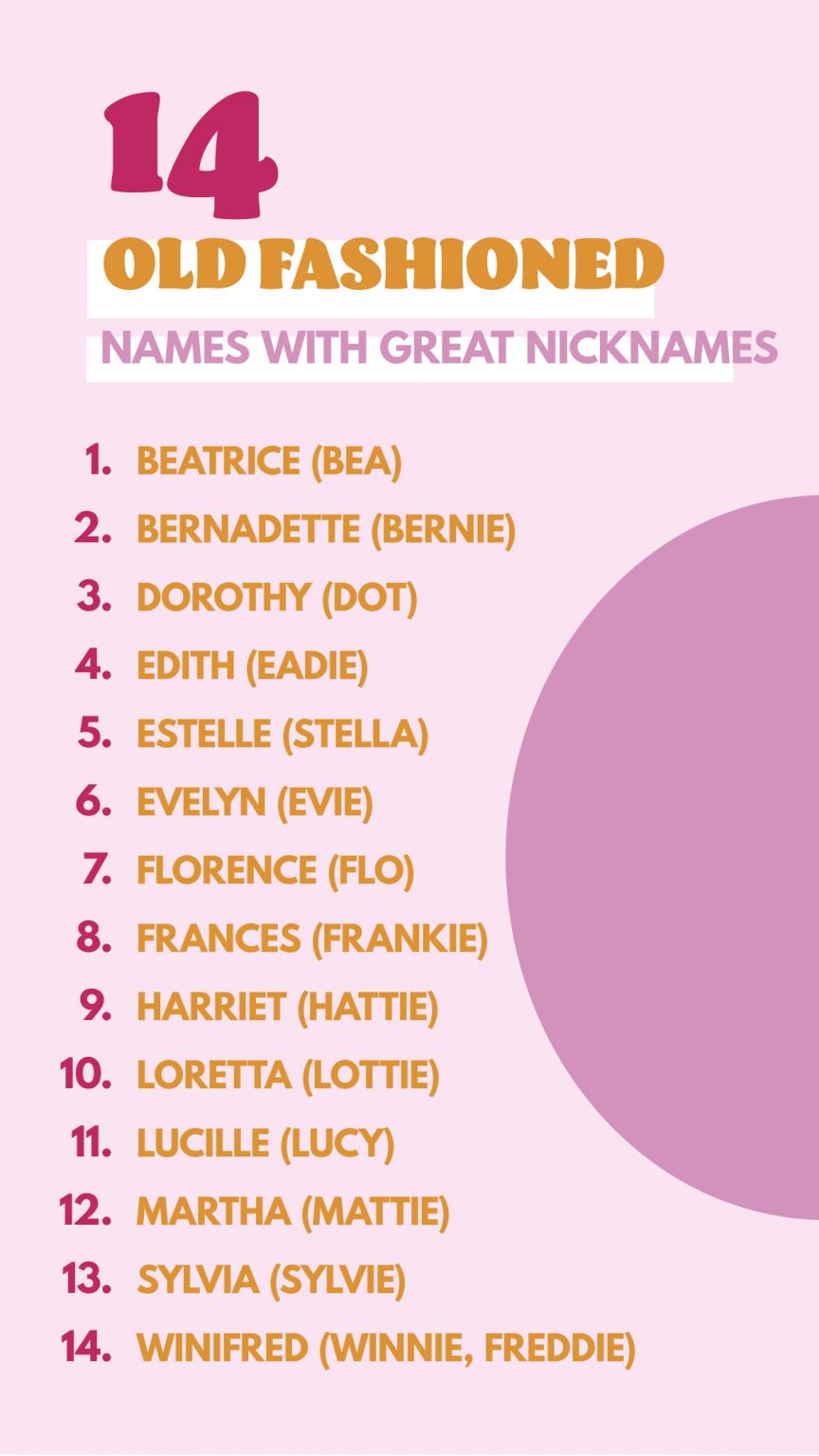 We've done several posts where we features names with great nicknames, and this is no different! Perhaps a classic but unusual longer name that has the option for a more modern nicknames is a perfect choice. Here are some of our favorite unique old fashioned names that have awesome shortened options:
Beatrice (Bea)
Bernadette (Bernie)
Dorothy (Dot, Dottie)
Edith (Eadie)
Estelle (Stella)
Evelyn (Evie)
Florence (Flo)
Frances (Frankie)
Harriet (Hattie)
Loretta (Lottie)
Lucille (Lucy)
Martha (Mattie)
Sylvia (Sylvie)
Winifred (Winnie, Freddie)
What are your favorite old fashioned baby names?
I'd love to hear your favorite, creative old fashioned baby names? Any favorites from other generations in your family? Or perhaps one you've heard recently from a friend? Maybe something that's been on your list for years? Share them below so we can help Emily out!
Congratulations, Emily! We hope you find a name you love!
You can find more baby name topics here.
If you're expecting or adopting and would like to apply to be a part of the series, click here to fill out this form about your situation and name preferences!!