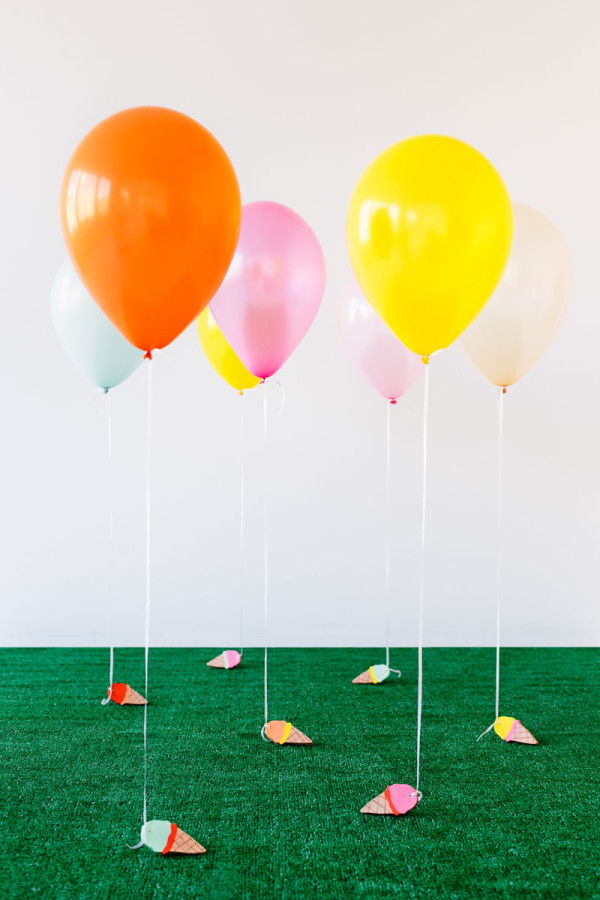 HAPPY OFFICIAL SUMMER!! We've been celebrating summer here for awhile now, but since it's officially officially upon us, I'm gettin' my ice cream on today! Balloon Time + I wanted to bring you a summery DIY and instead of crafting up the balloons themselves this time, I crafted up some balloon weights! Those weights are very important when you have little hands grasping those balloons and they can't get better than cute little ice cream cones! You can even let the kiddos themselves paint their own cone! BONUS! Get the full tutorial right here and get ready to (summer) PAR-TAY!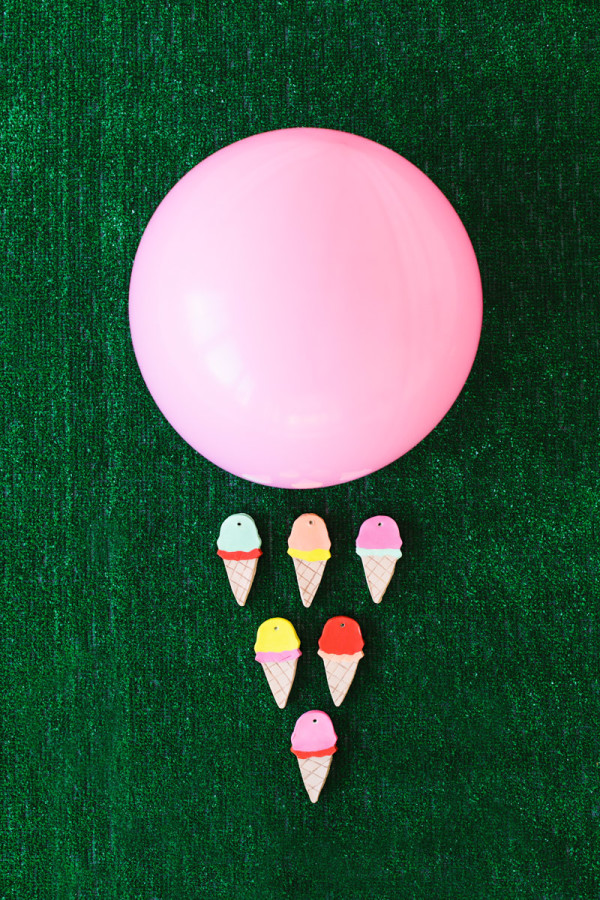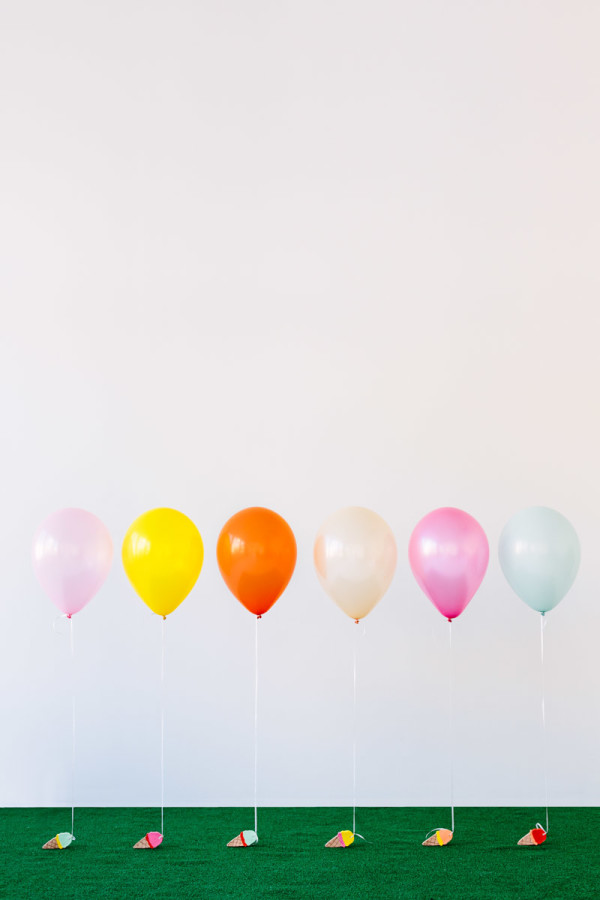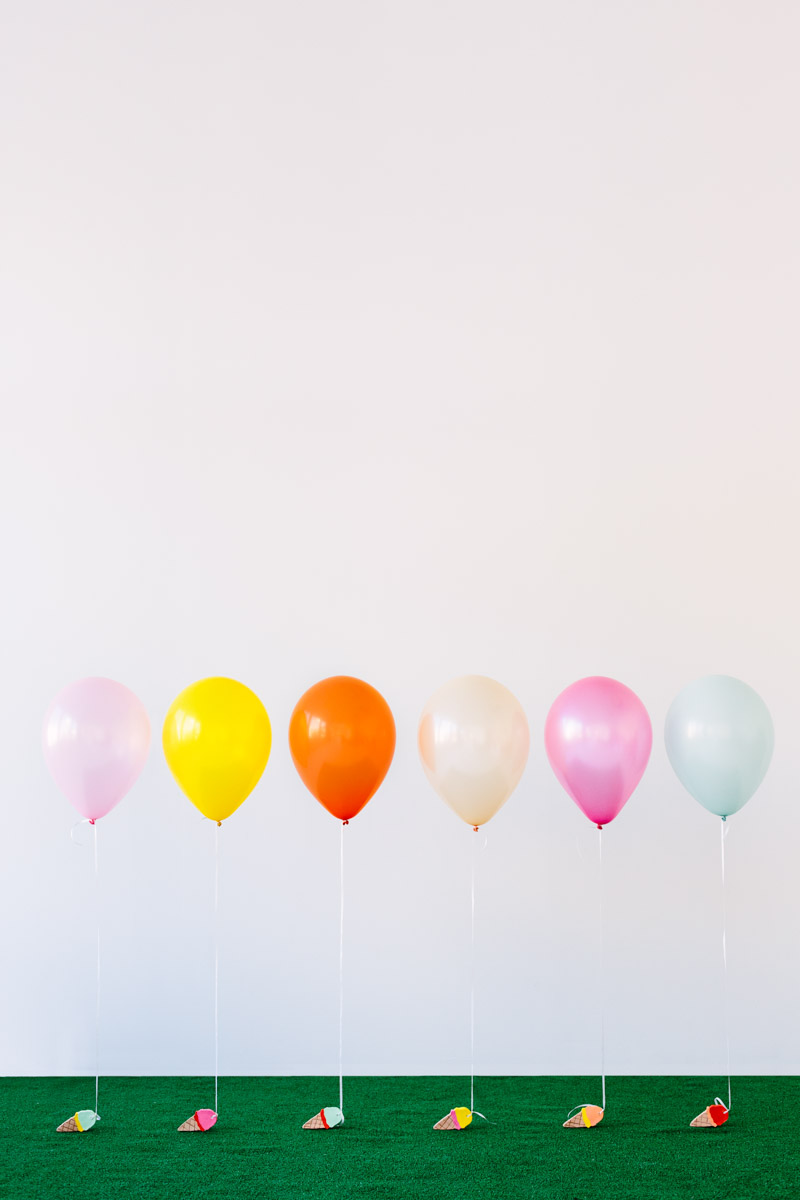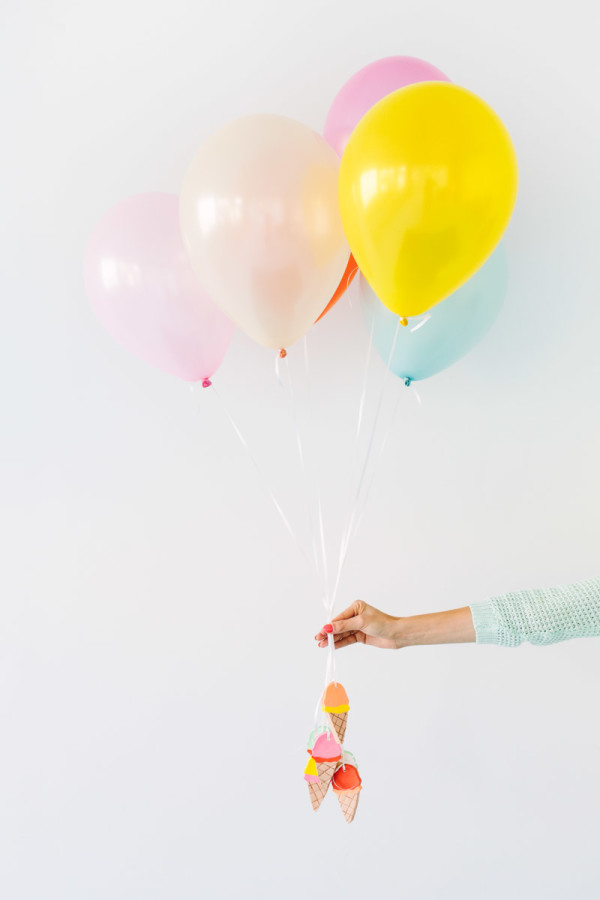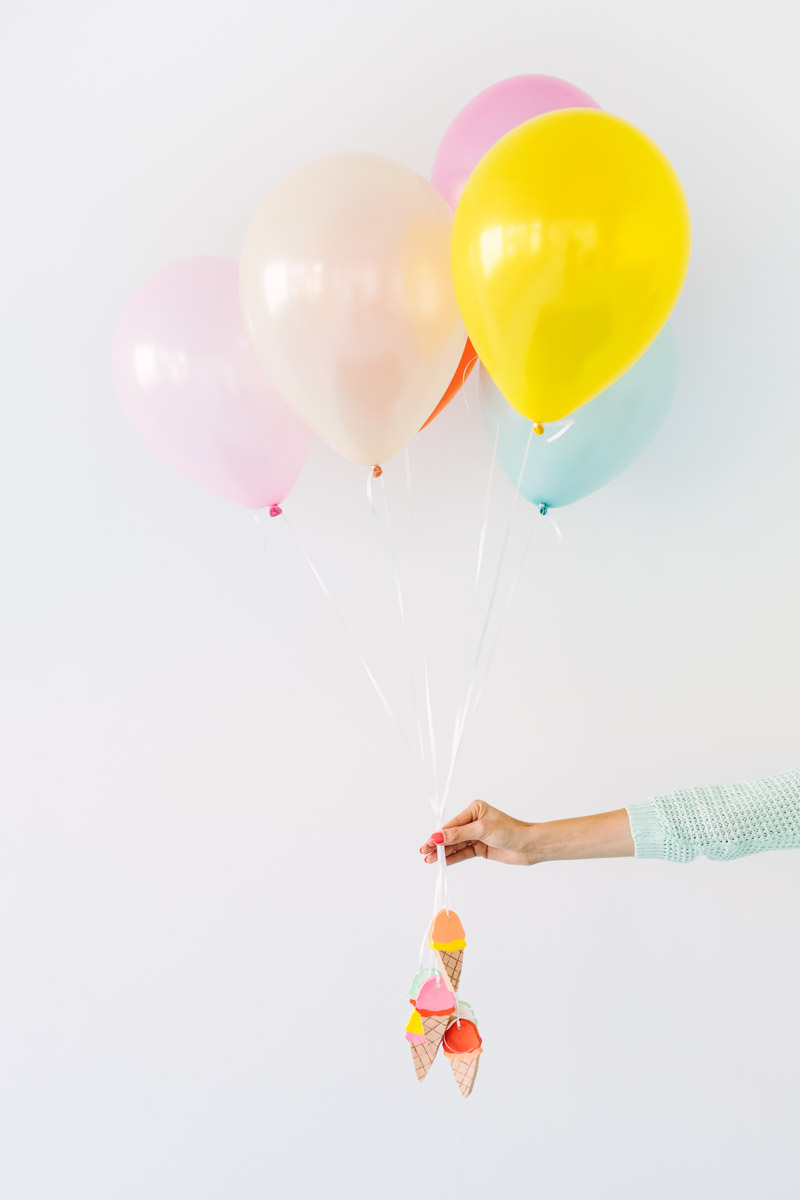 All Photos by Mary Costa Photography, DIY Projects and Styling by Studio DIY for Balloon Time
Have I mentioned I'm excited that it's summer yet?