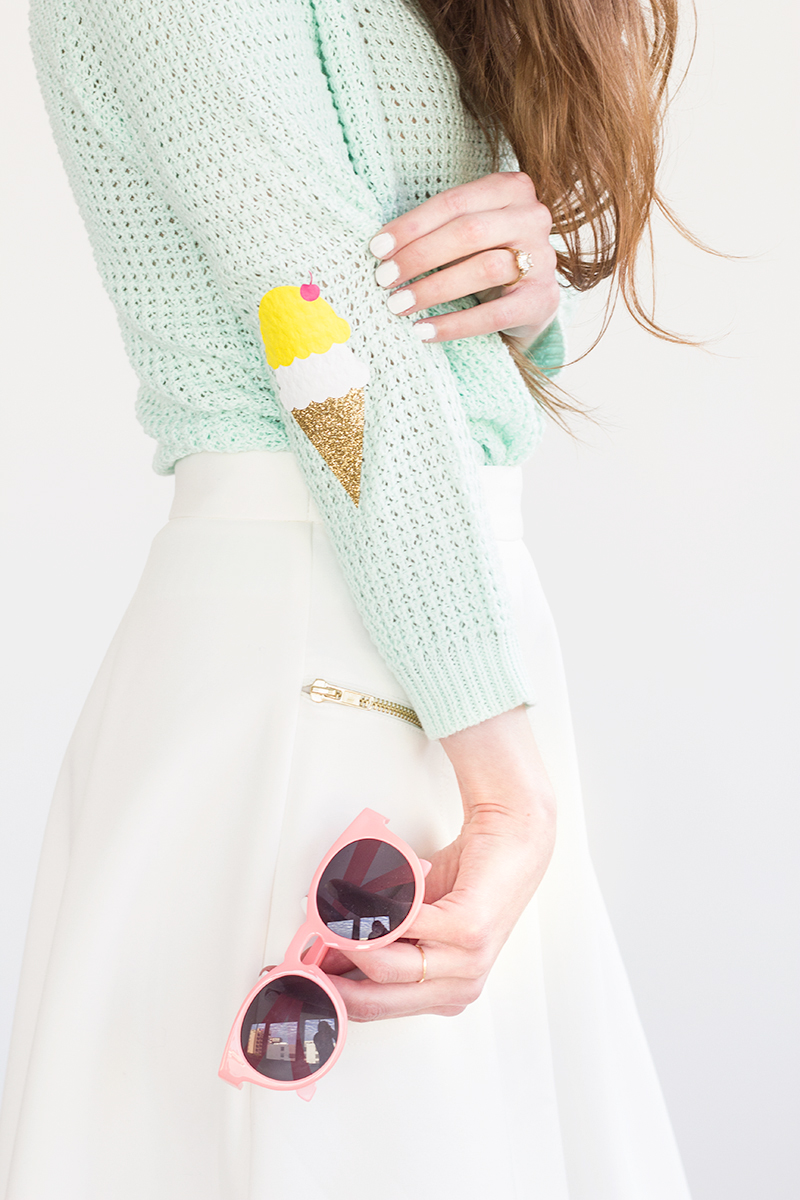 Sooo, one week in I figured it was time I acknowledged, formally, that it is National Ice Cream Month! These food holidays. They are SO grand! And I'm acknowledging it with… ice cream elbow patches! Oh me oh my, I love this project. (Am I allowed to say that?) I even showed you a sneaky sneak peek in this post. One of the first things that came to mind when I teamed up with Cricut was elbow patches. There are so many possibilities! (More to come!) So now, you can have ice cream on your elbows. Making dreams come true, I tell ya!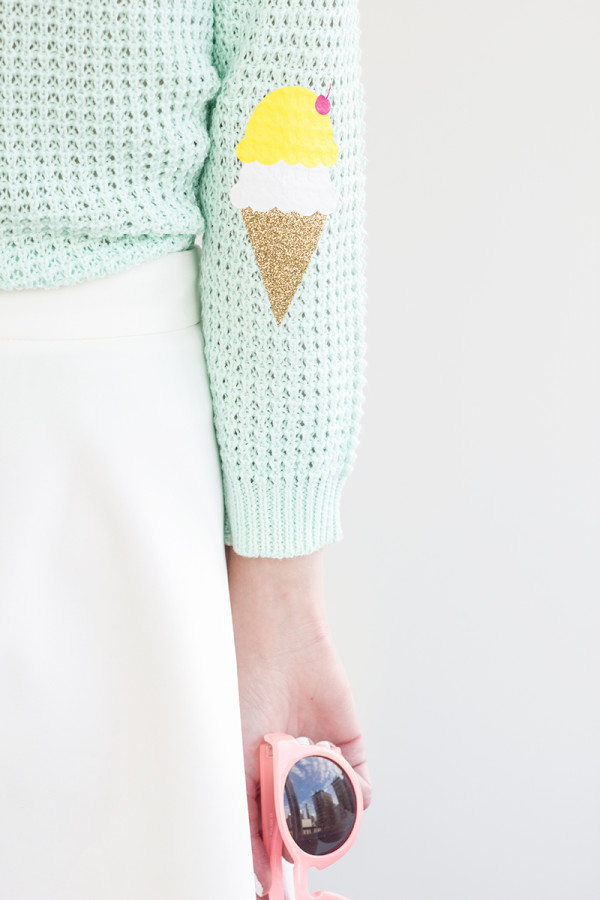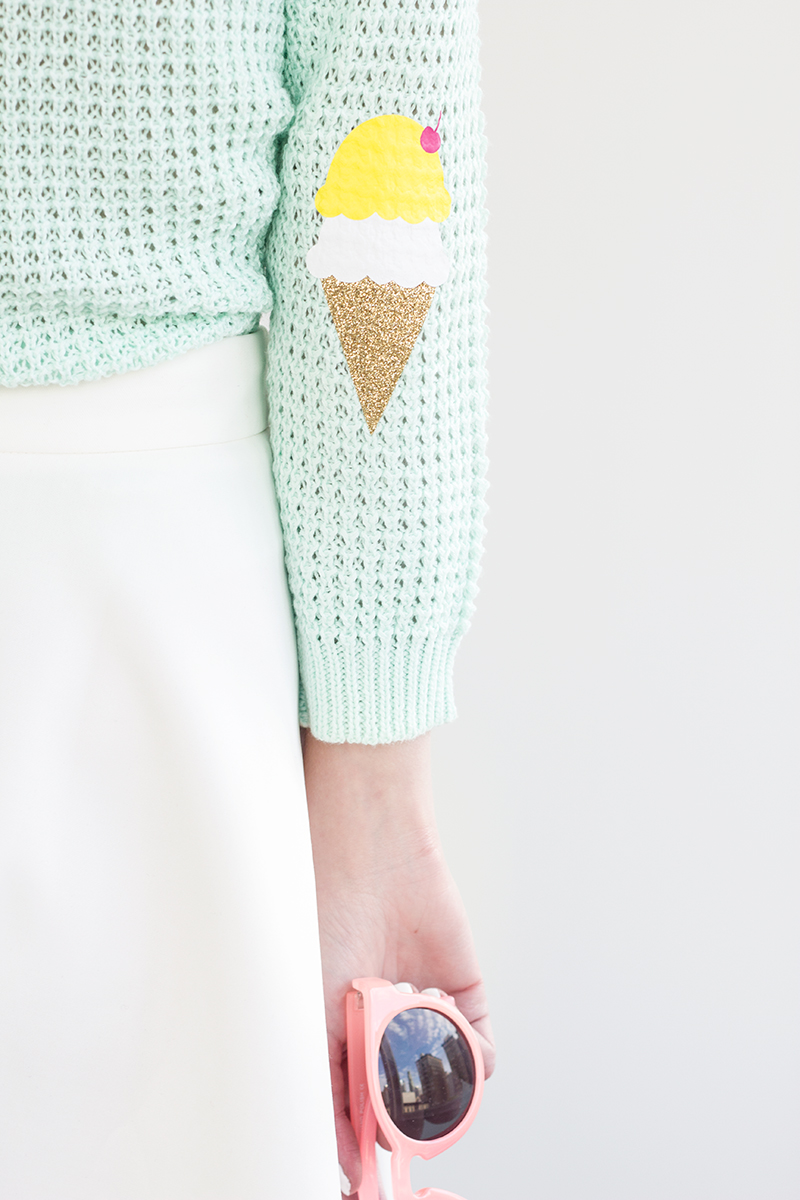 Cricut Explore™
Cricut Iron-on in Four Colors (One for the cone, one for the bottom scoop, one for the top an done for the cherry!)
Sweater (My sweater was a chunkier knit than I'd typically recommend for this, but it still worked! Cardigans and fine knit sweaters are the best, though!)
Pins
Iron + Ironing Board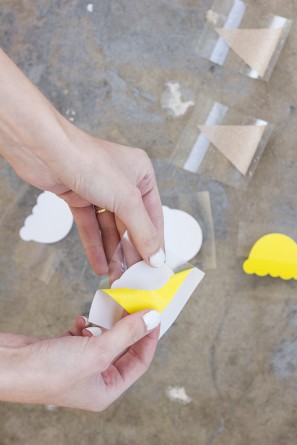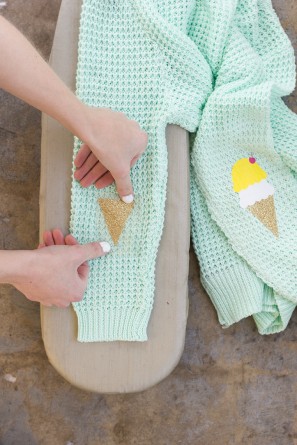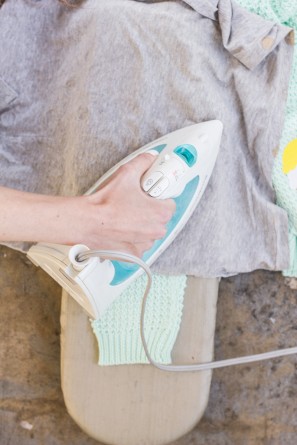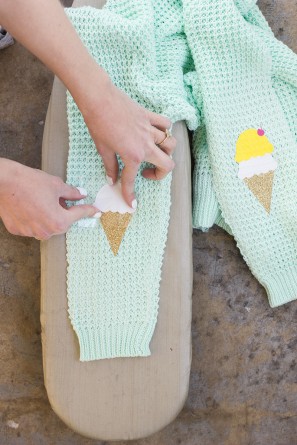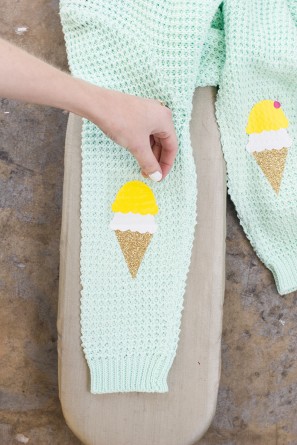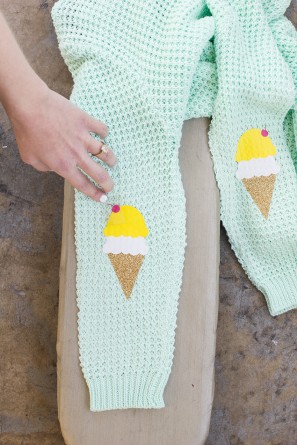 1.Open up this project in Cricut Design Space. Follow the instructions for cutting your pieces out of the iron-on material. Peel the excess iron on material off the clear liner, leaving only your ice cream shapes. While it's cutting, try on your sweater and mark the elbows with a pin.
2. Start with your cone. Remember you're going to want the whole ice cream cone to be centered over the elbow. So, with that in mind, place the cone shape (right side up, liner still on) just below your pin.
3. Use your iron to iron the cone in place according to the directions on the packaging.
4. Now place your bottom scoop in the same manner, overlapping it slightly over the top of the cone. Iron.
5. Repeat with the top cone, overlapping as you see above. Iron!
6. And finally, the cherry on top! Place as desired and iron it on. Done!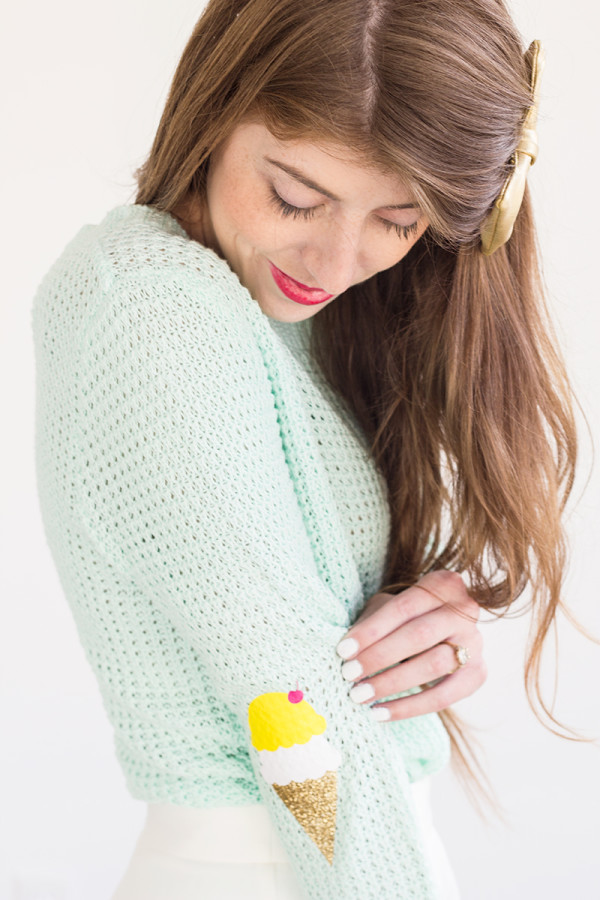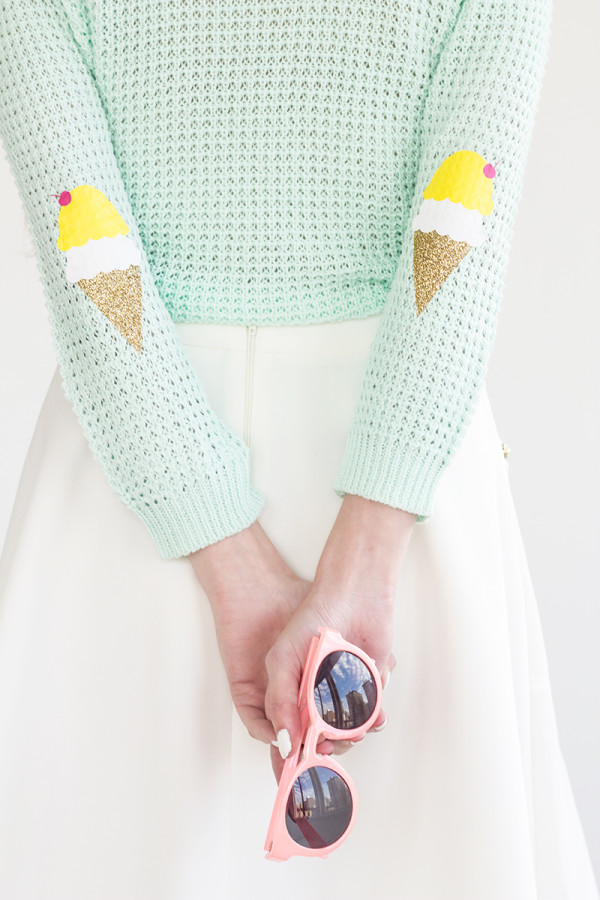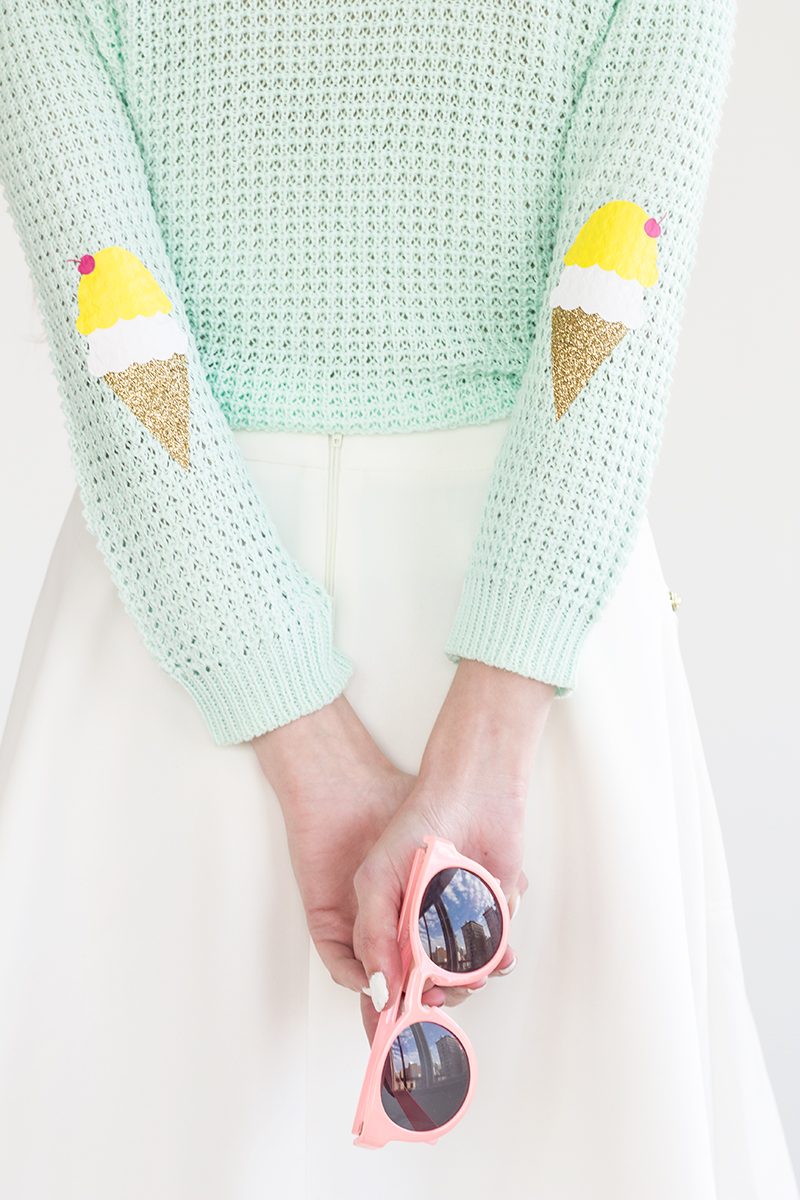 All Photos by Studio DIY
Side note: These photos were taken before the studio floors were painted!! Eeeep! I forgot what the concrete looked like. Ok, back to ice cream… I hope to see you all rocking these, cone in hand and on elbow. It's what the cool kids are doing. And no, the irony of an ice cream sweater is not lost on me.

This post was created in partnership with Cricut, All content and opinions are that of my own! Thank you for supporting the sponsors that keep the Studio DIY party going! Read more about my editorial policies here.