No, those aren't real pencils in those milk bottles (Yikes!), but they sure do look it aren't they!? These guys are yellow straws parading around just like those No. 2 pencils we all know and love! One tradition I want to start with my kiddos some day is having a special first day of school breakfast, and I think these little pencil stirrers are perfect for a tradition like that! Do any of you have a back to school breakfast tradition? If so, check out the full tutorial here on The Sweetest Occasion so you can add these to your celebration!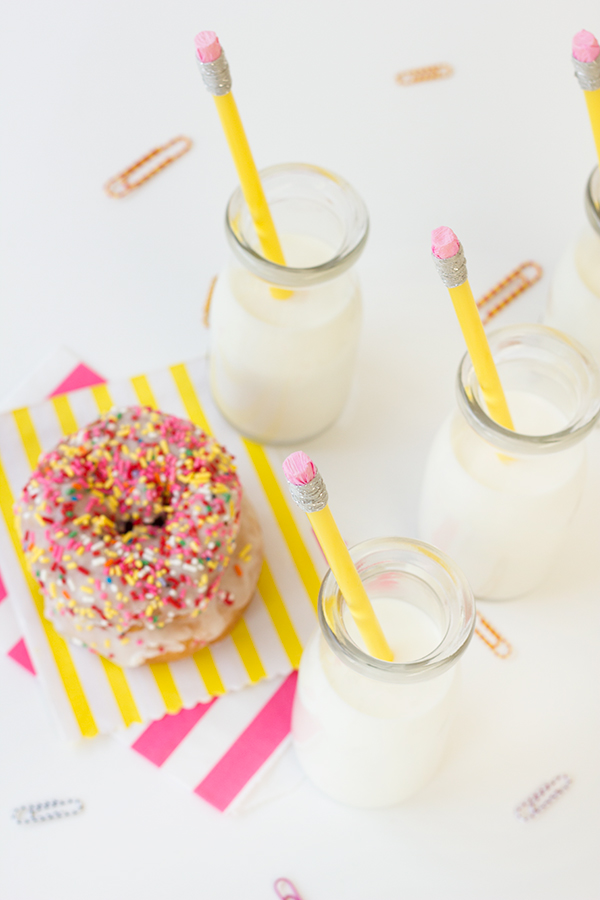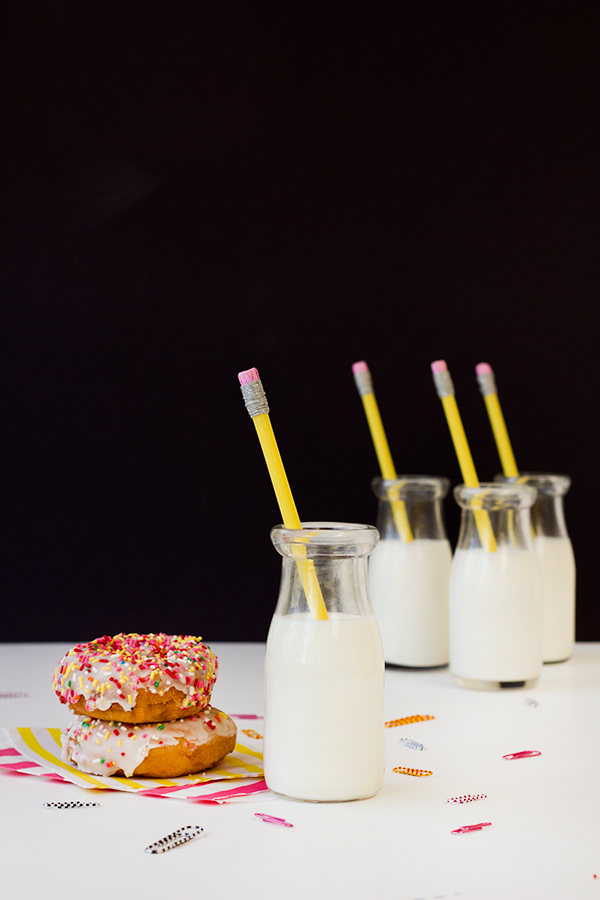 All Photos by Studio DIY for The Sweetest Occasion
Looking for more back to school DIYs? How about crafting some chalkboard party hats, or a whole back to school stand!