It makes me pretty happy that the DIY beach ball garland I made last year still appears to be one of all of your faves! (It's one of mine too!) I decided to take the concept a step further this year and make some beach ball drink stirrers to match! The key here? Ping bong balls! Easy to find and totally economical. Time to deck out your cocktails, pool party style!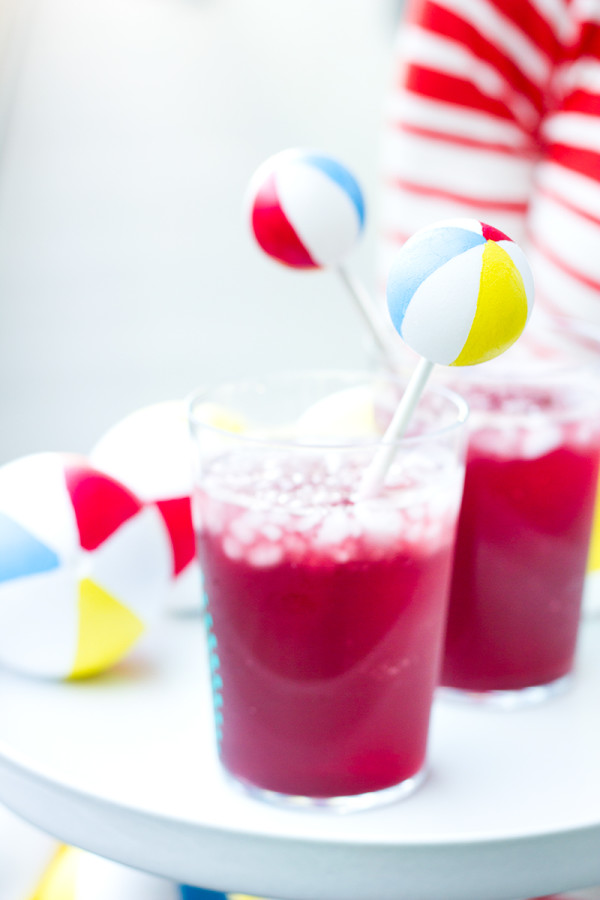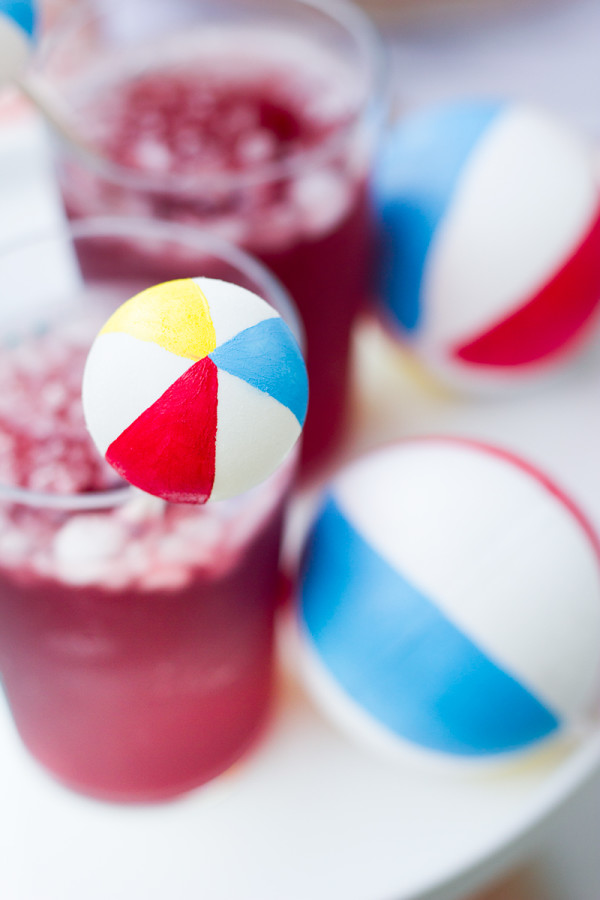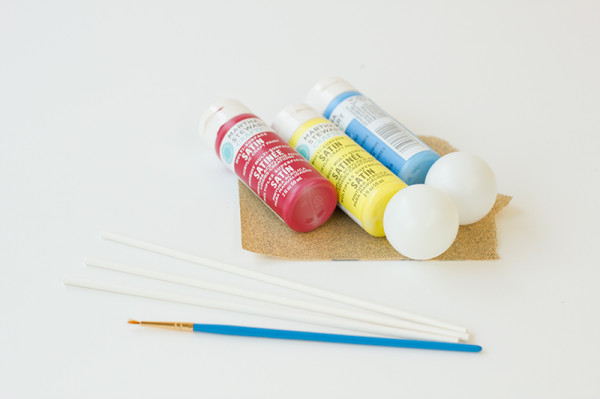 Ping Pong Balls
Sandpaper
Skewers/Paper Straws
Red, Yellow and Blue Paint
Paint Brushes
Awl
First use your sandpaper to sand down the ping pong balls. This allows the paint to adhere to them. (Thanks, Britt, for the tip!) Use small circular motions to evenly sand the entire thing, then dust it off. Use your awl to poke a hole in the ball and pop it onto your skewer/straw.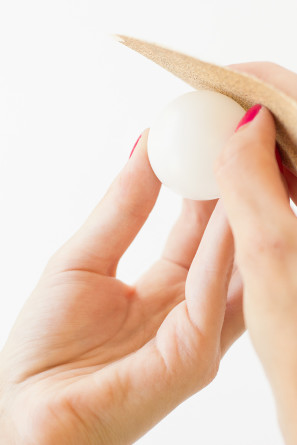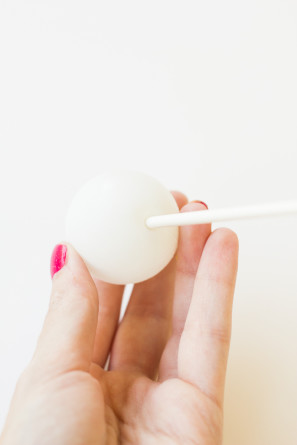 I sacrificed an extra ping pong ball to use as a guideline. I took a sharpie and divided it evenly into six sections, so I knew how to eyeball the colors on my final ones. Then I got to painting! Paint one section at a time, starting with a point at the top, painting wider in the middle, and ending with a point again at the bottom. (You can tape off the skewers if you're concerned about getting paint on them.)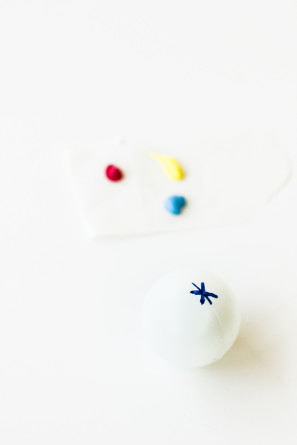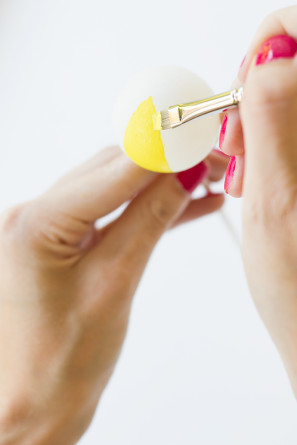 Paint your other two sections in the same manner and let dry completely.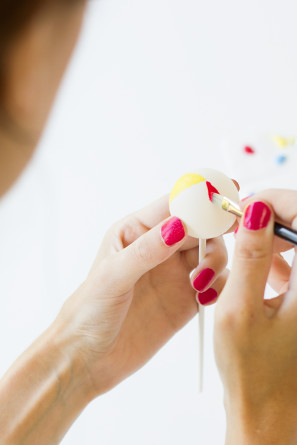 Pool party time!!!!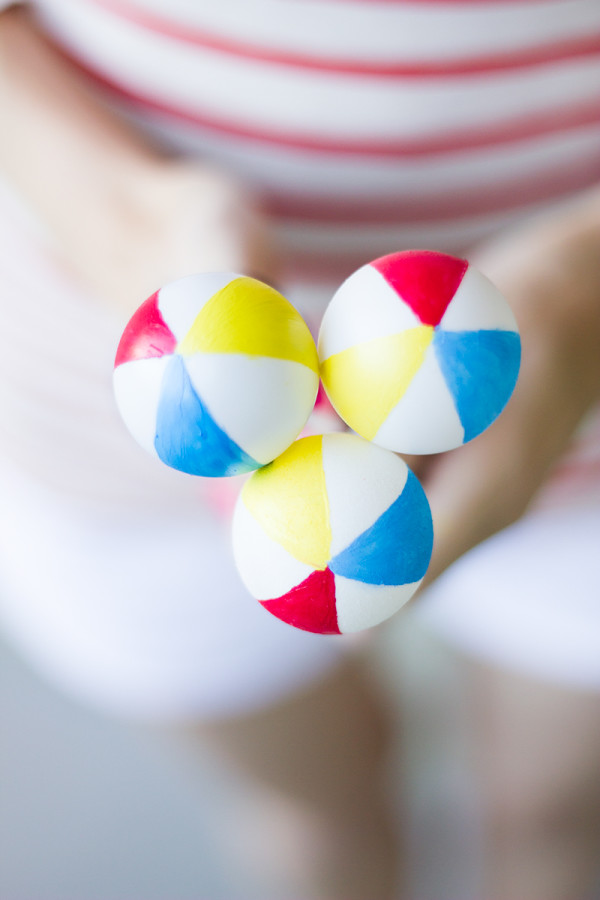 You could also use these as food picks for party food. Beach balls all around!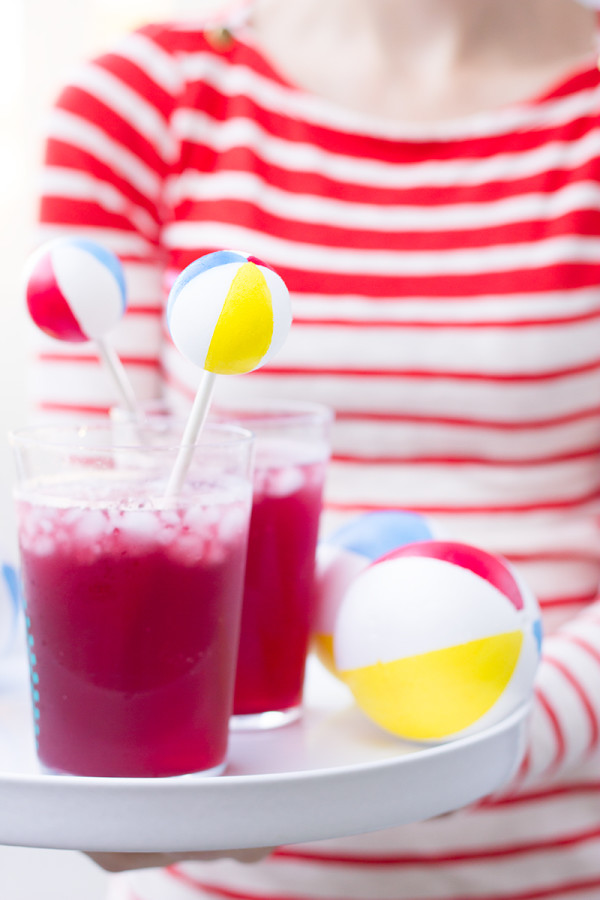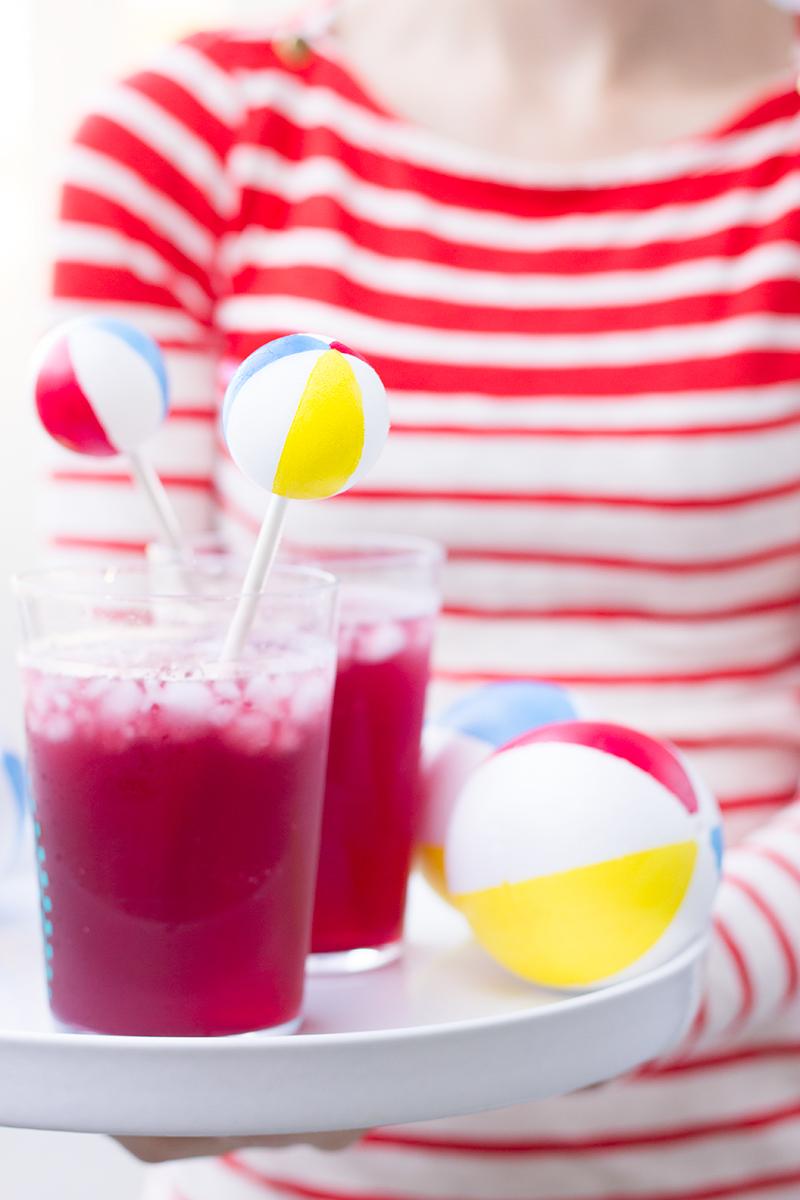 All Photos by Studio DIY
Don't forget to make that beach ball garland to match! And maybe some fruity party hats or a flamingo piñata, too? Gotta spread the summer love! And for DIYs all around, head here!