I participated in the very first Inspired Creations Contest held by Cyd of The Sweetest Occasion and Ami of Elizabeth Anne Designs and I still love this DIY project from it. For our pop-art inspired theme, we created a puzzle concept that transitioned from place card to guestbook. Here's the lowdown how you can re-create this fun and interactive concept!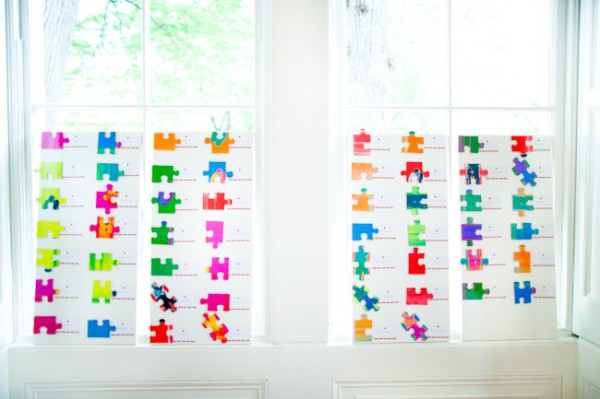 What we used:
6 8×10 puzzles, Joslin Photo Puzzle Company
Magnetic backing, Michaels
4 White magnetic boards, Ikea
Avery brand Inkjet Magnetic Business Cards, Staples
Magnetic Primer, Home Depot
Canvas, Michaels
Paint Markers, Michaels
We uploaded an engagement photo and turned it into pop art by playing with the colors on Photoshop, giving every table a different colored photo.We sent off the images to the Joslin Photo Puzzle Company to make the puzzles and once we received them we glued a magnet to the back of each piece.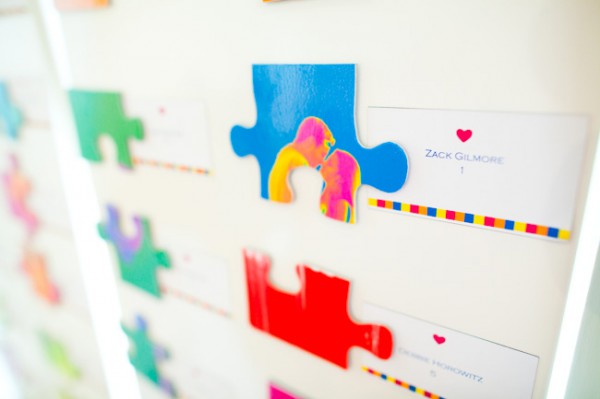 We paired each puzzle piece with a place card, designed by Two Brunettes, which we printed on to Avery Inkjet Magnetic Business Cards.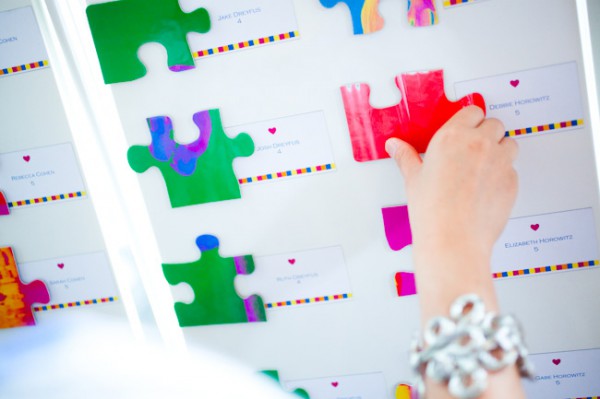 We used four magnetic white boards from Ikea to display the place cards. A magnetic puzzle was placed on top of each placecard so each guest took both with them to their table. Each guest took their puzzle piece to their table where they then assembled the puzzle with their tablemates.
The table then collectively placed their puzzle on the magnetized canvas (That's where the magnetic primer comes in!). Each table collectively placed their puzzle on the magnetized canvas and signed around the border.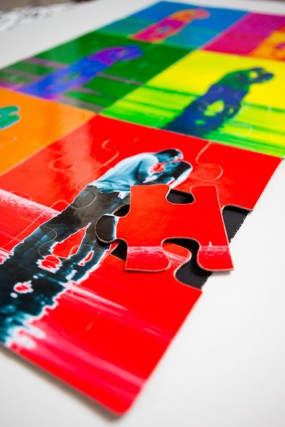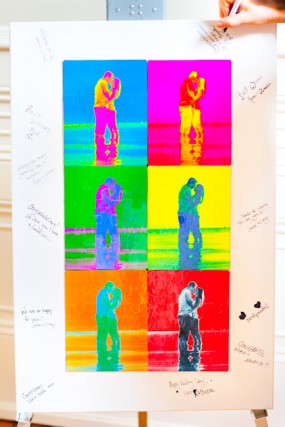 All Photos by Kurstin Roe Photography
For more from our Puzzles & Pop-Art photo shoot, check it out here and here!
Other participating vendors:
Styling: Bellwether Events and Myself
Stationery: Two Brunettes
Cake: Kendall's Cakes
Cake Topper: Blue Butterfly Design
Rentals: DC Rentals
Location: The Anthanaeum, NVFAA