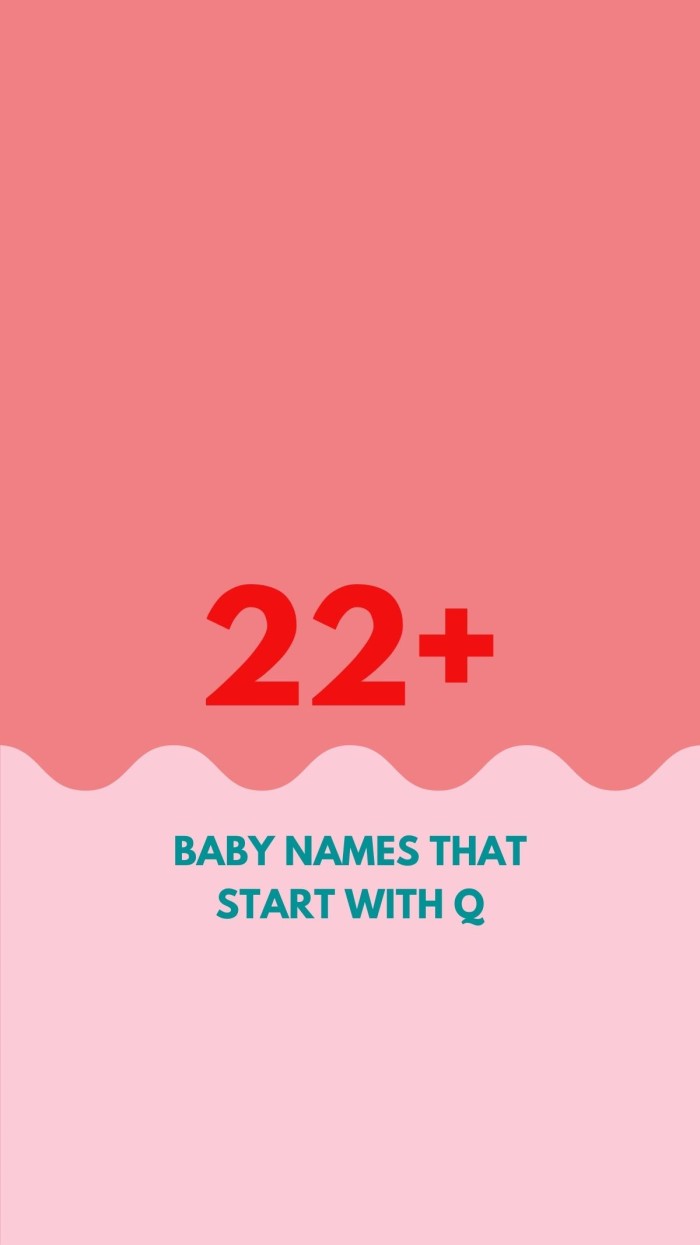 These days many parents are looking for unique and creative baby names for their children, so why not try one that starts with Q? An uncommon letter but one that has lots of sweet names behind it!
Perhaps names that start with Q are on your list as a way to keep in line with a family name tradition. Q names could also be a great way to honor a treasured family member or friend. Or maybe you just like the idea of an initial that not everyone has!
Either way, these Q baby names are timeless, unique, and ones that you just might fall in love with.
Timeless Baby Names That Start with Q
These names are timeless for a reason! Full of character and class, they are great options if you are considering a Q name for your child. I love the idea of using one of these names for a first name but they would be a great option for a cool-sounding middle name as well.
Queenie
Quenby
Quenten
Quigley
Quinby
Quincy
Quinn
Quintana
Quintin
Quixote
Unusual Baby Names That Start with Q
Names like Quella and Qiu are largely uncommon on many baby name lists and some namse you see here may be more common, but these versions have unique spellings, like Quin instead of Quinn. They are creative and as an extra bonus, they are also pretty easy to pronounce and spell and several work in two languages, too, if that's important for your family.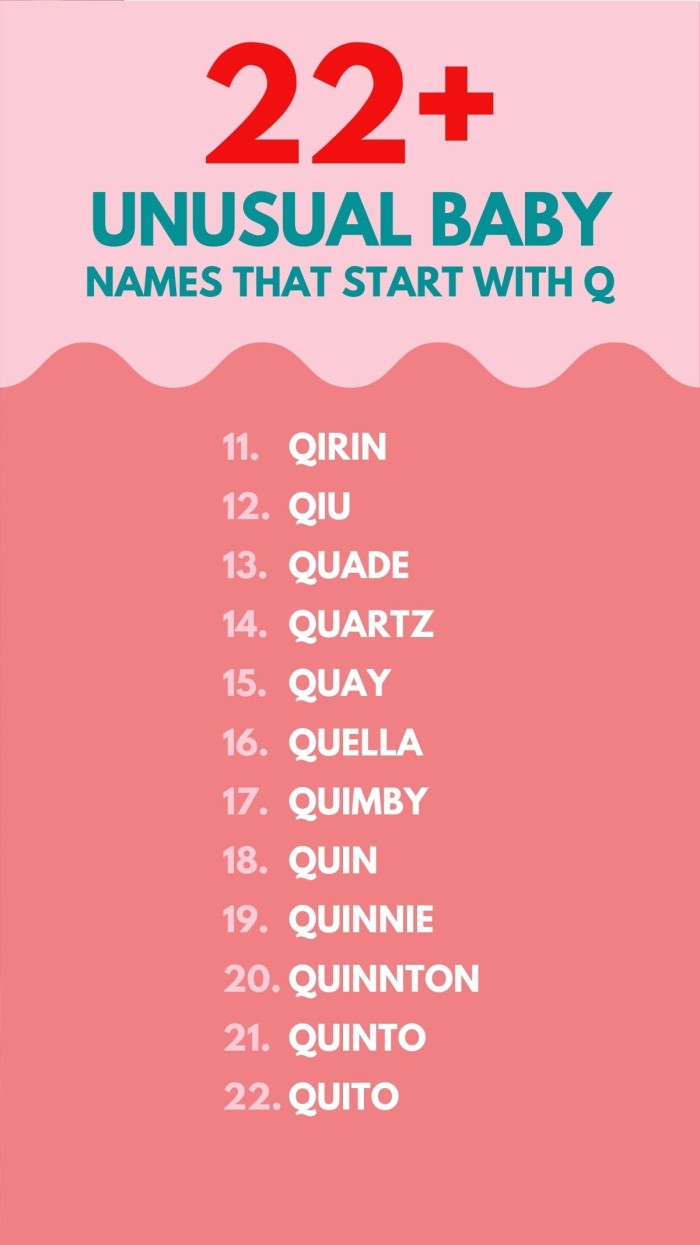 This list of names takes inspiration from other cultures and nature, so they are definitely fun baby names to consider!
Qirin
Qiu
Quade
Quartz
Quay
Quella
Quimby
Quin
Quinnie
Quinnton
Quinto
Quito
More Baby Name Ideas
Finding the perfect name that starts with Q can be challenging but hopefully this list of baby names makes the process a little bit easier!
These names are exciting and unique, so no matter what name you choose, your new little one is sure to be the cool kid on the block.