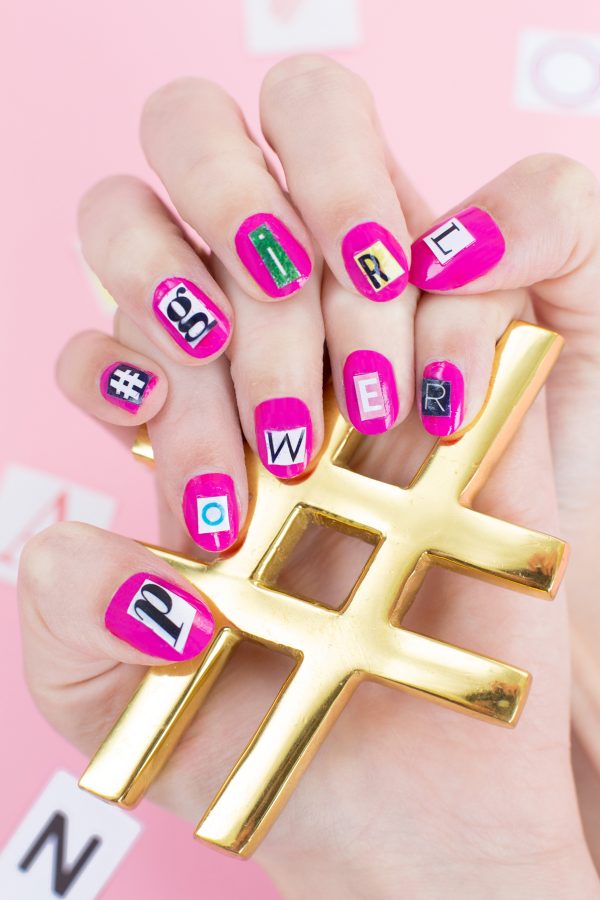 I get about five mystery magazines every month that show up to my house without me asking or paying for them. Anyone else? Alex and I finally decided to put 'em to good use with this DIY ransom note manicure!!! You can do this fun mani with any old magazines you have lying around and a little nail glue. Easy peasy!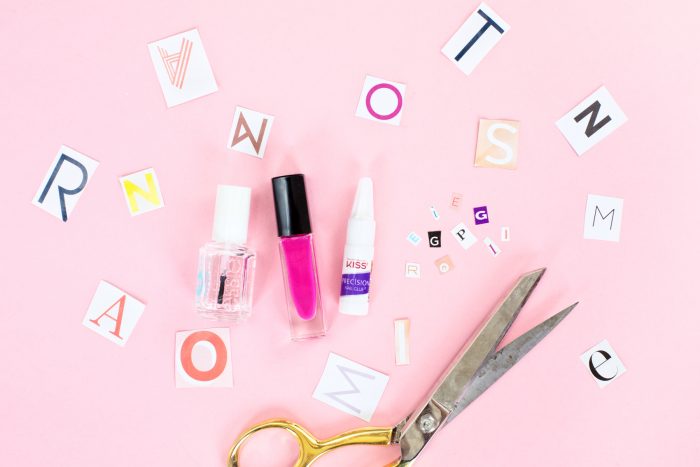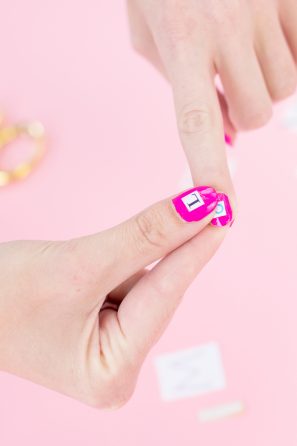 DIY Ransom Note Manicure
Total Time: 45 Minutes
Supplies
Magazines
Scissors
Nail Glue
Nail Polish in Color of Your Choice
Top Coat
Directions
1. Decide what you want to spell and hunt through magazines to find the letters. The letters need to be small enough to fit on your nails, and spaced enough apart that you can cut each letter out individually.
2. Paint your nails and let dry completely.
3. Place a dot of nail glue on the back of one of the letters and spread it over the entire back using the tip of the nail glue.
4. Place the letter on the nail.
5. Seal with a top coat, using a "dabbing" motion instead of a painting motion, in order to prevent the magazine ink bleeding. Let dry.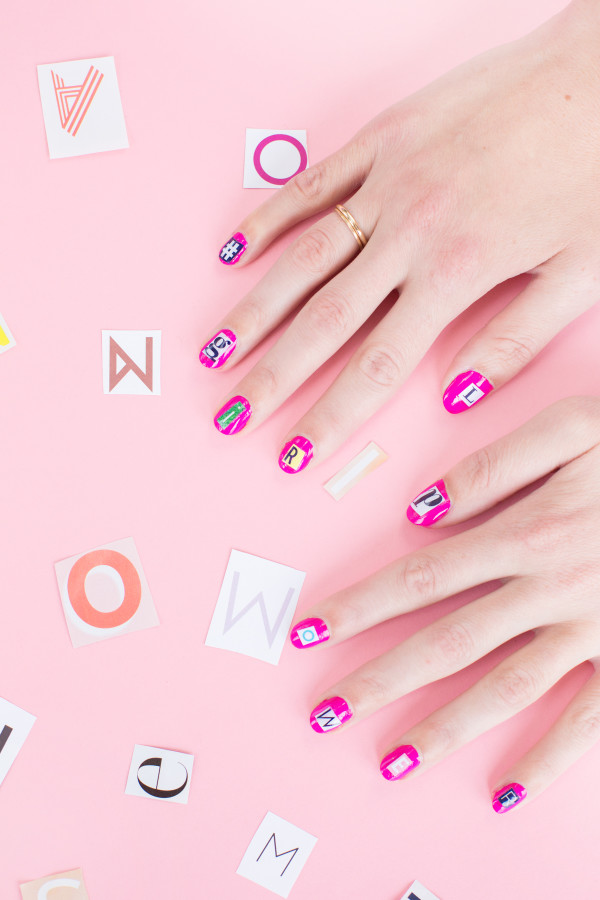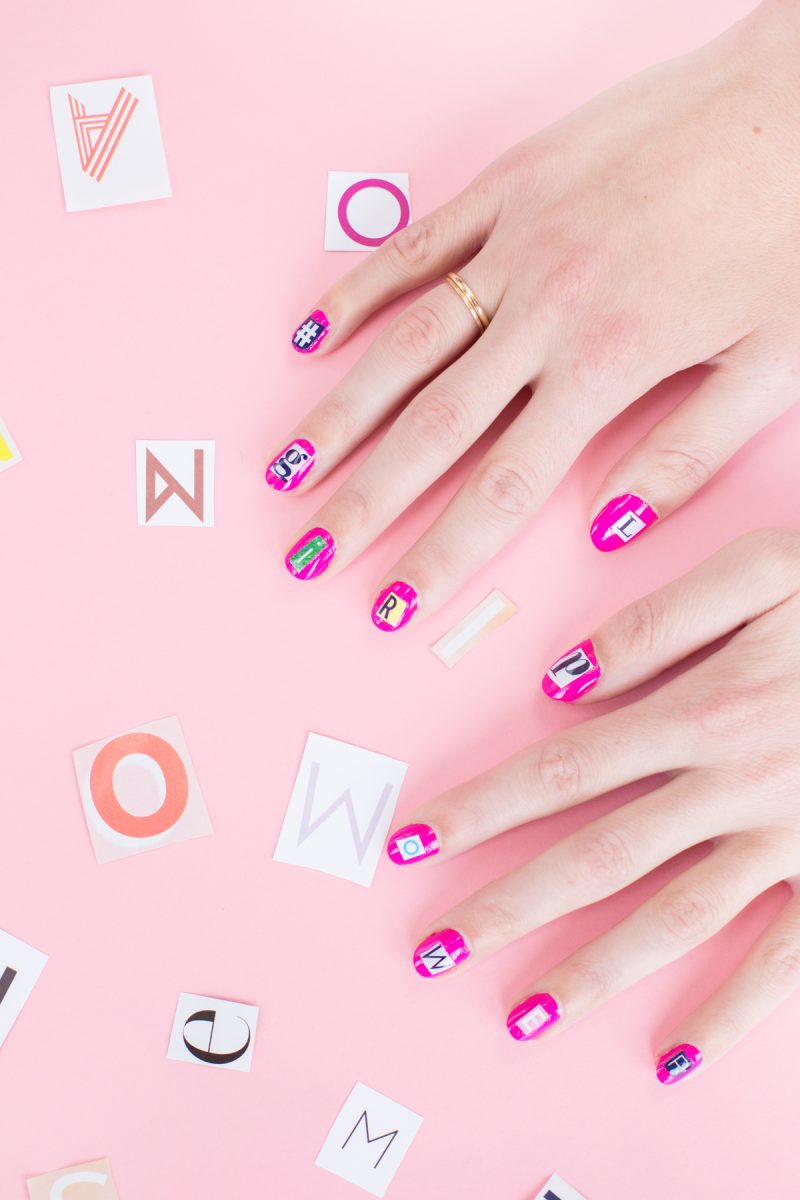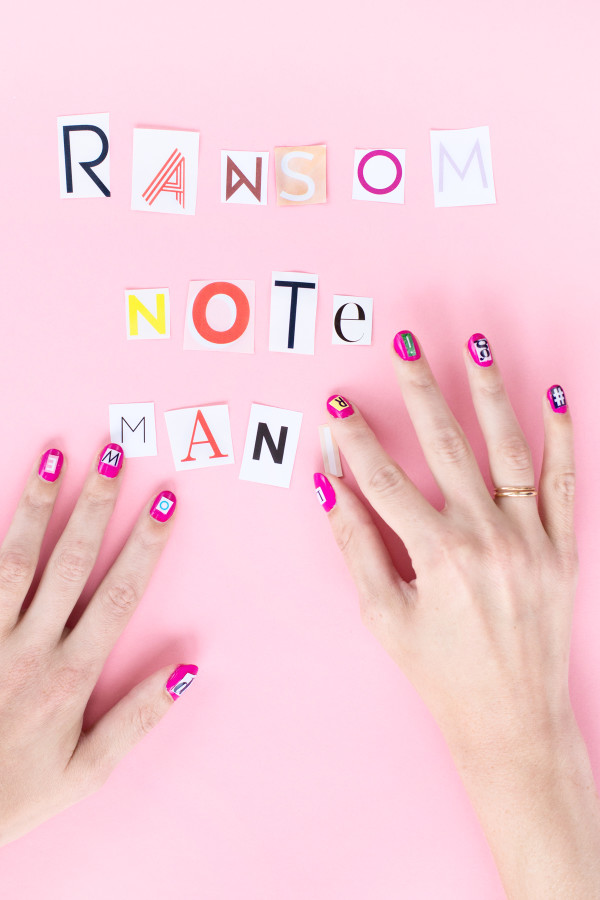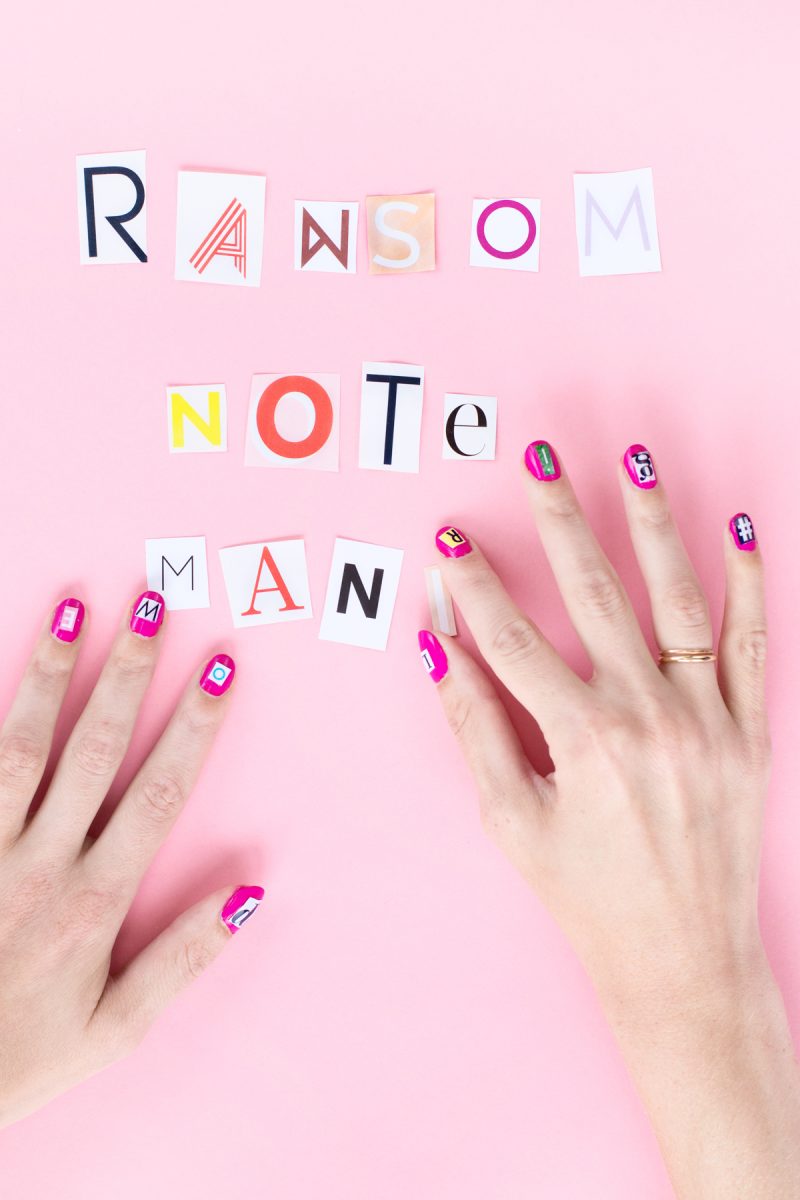 Photos by Jeff Mindell | Manicure by Beautilitarian
How convenient that Girl Power fit so well, eh!? 😉 What would you spell!??!
p.s. Try it with a holographic manicure!