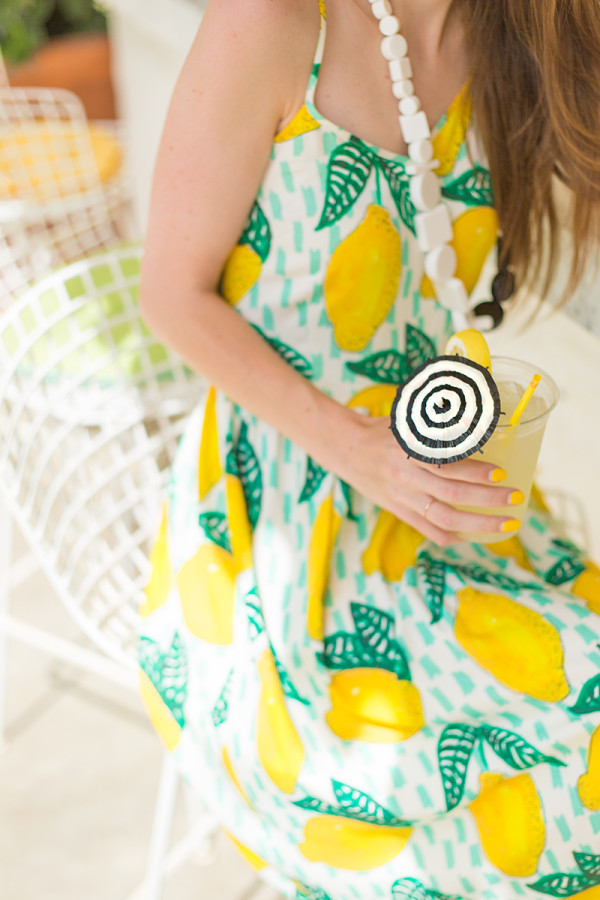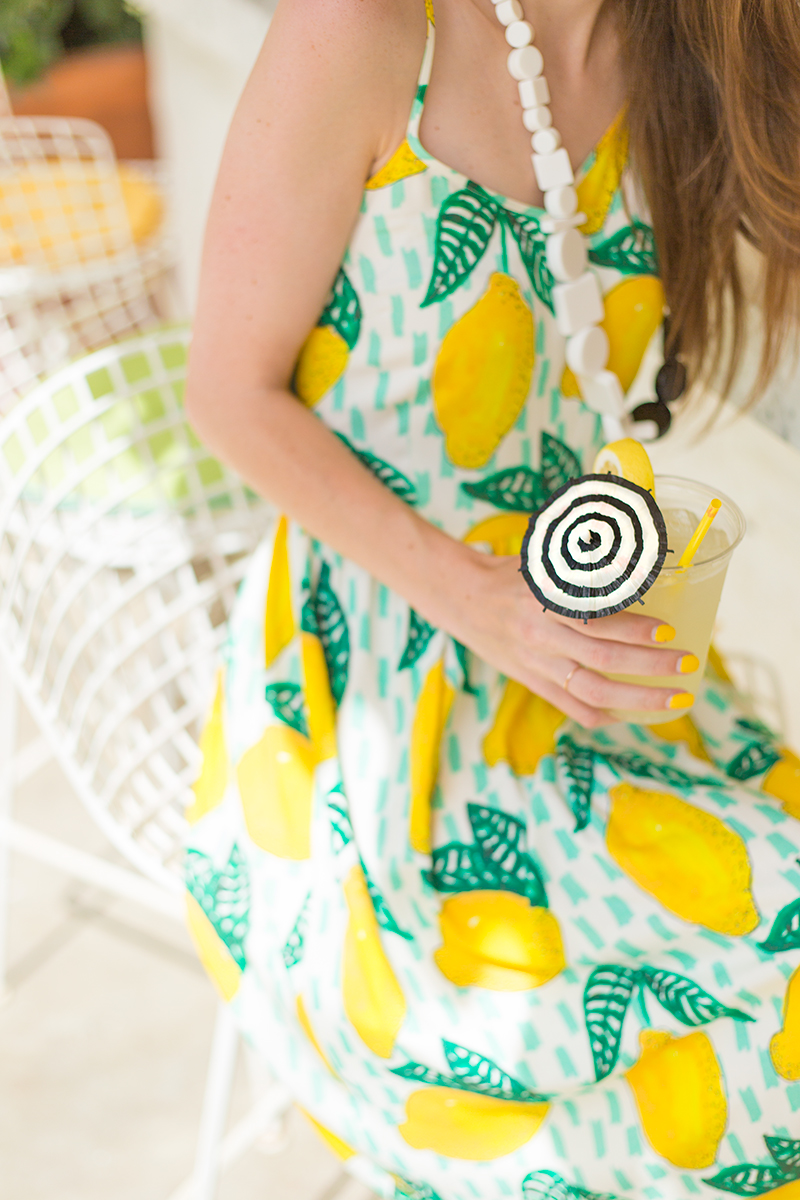 In my continuing yearly effort to avoid the end of summer, I bring you a little makeover for those party store drink umbrellas! I know we all secretly love cocktail umbrellas, but I bet we'd all secretly love them more if they were striped! Am I wrong in that assumption!? I think not. So I jazzed some up and headed to The Lemonade Stand at The Parker to fancy up some lemonade. In my lemon dress. Ok, guys, I like a theme. You caught me!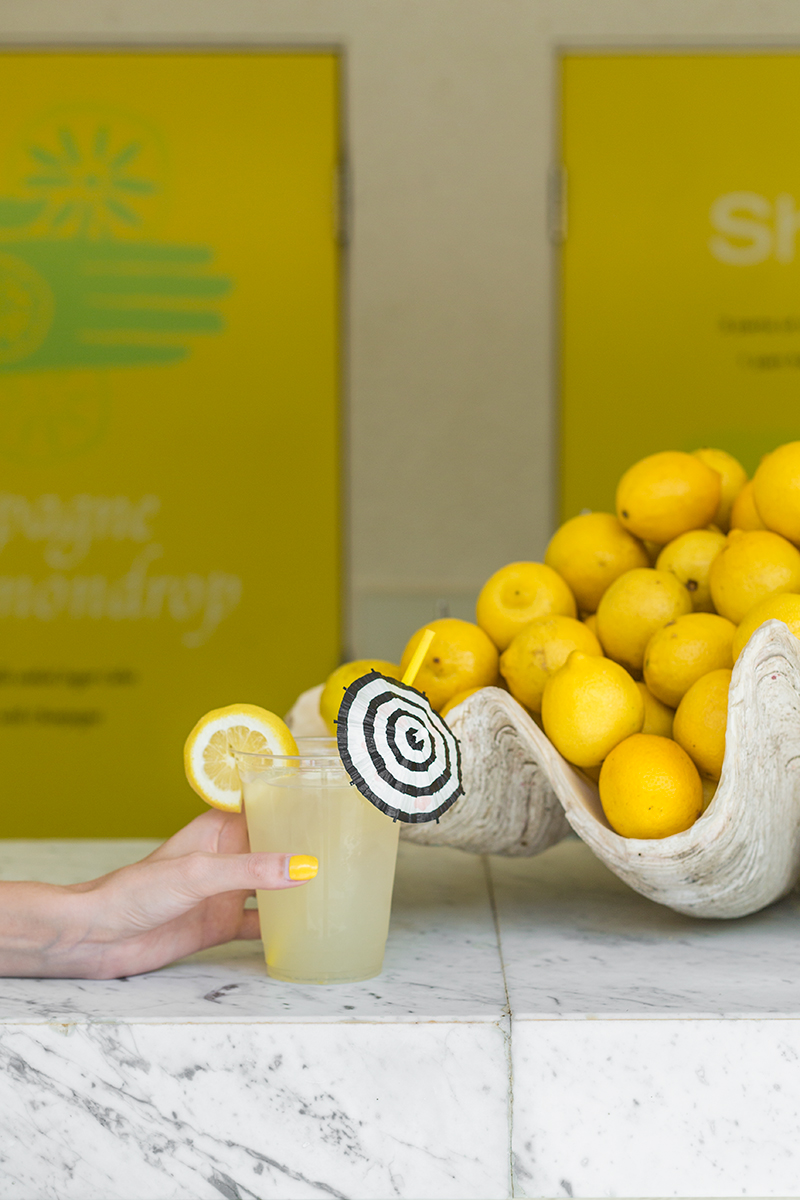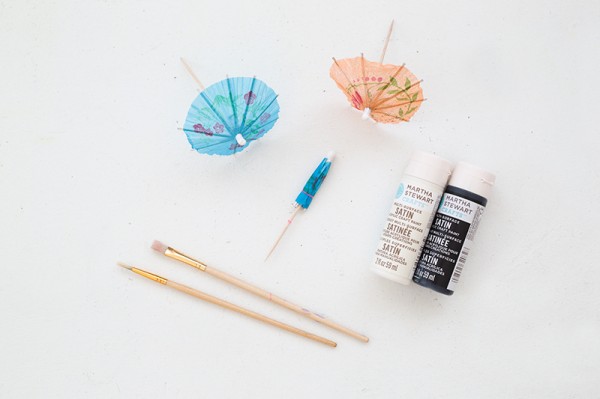 Drink Umbrellas
Black and White Craft Paint (I used Martha Stewart's Craft Paint in Summer Linen and Beetle Black)
Paintbrushes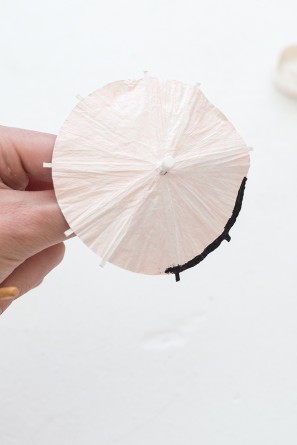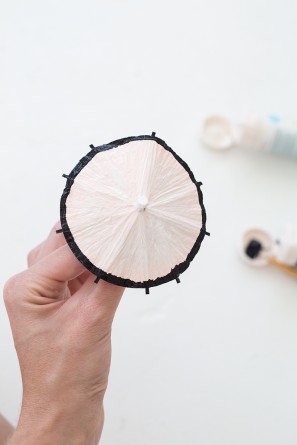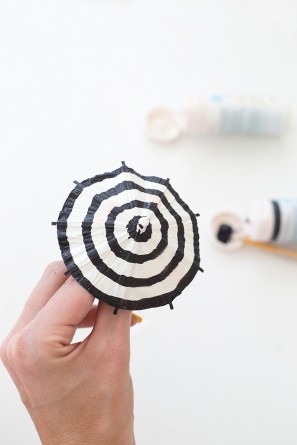 1. Open your drink umbrella and paint the umbrella with a coat of your white paint. Repeat with a second coat if necessary to cover the color beneath it.
2. Starting on the outter edge, use a thin paint brush to paint a black stripe all the way around the umbrella.
3. Paint the little spokes as well, if desired, and touch up as necessary. Let dry.
4. Next, paint a stripe the same width around the top of the umbrella. Then fill in with two more stripes, just eyeballing it! It doesn't have to be perfect. Let dry completely!
All Photos by Jeff Mindell
By the way, my dress is from the Bouffants & Broken Hearts Print All Over Me shop and I am OBSESSED with it! It's the one I wore for my shower too, actually! Which I'll be sharing soon. Yay lemons! Yay drink umbrellas! Yay (pretend) summer!
This post is a part of the 12 Months of Martha program, all content and opinions are that of my own.