You can find the updated 2014 Oscar Ballot right here!
Valentine's Day may be tomorrow but I'm skipping ahead a bit, after many wonderful requests, to share my updated free printable Oscar Ballot for 2013! It may be a tad early, but it sounds like a bunch of you out there are planning some big bashes and I wanted to give you time to do these up right! The ballot includes all the major categories of the awards, as well as a list of "Oscar Favorites" you can fill out, just for fun! And let's just talk about these clear + gold tubes… amazing. They were an impulse buy and this isn't the last time you'll them here! But they do make quite the perfect container to hold those ballots!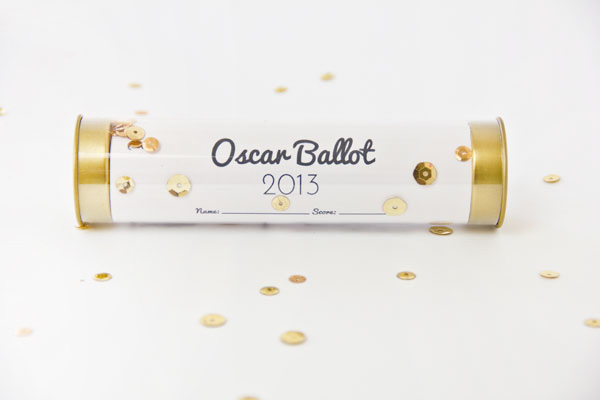 Free Printable 2013 Oscar Ballot
Clear Tubes with Gold Caps (Mine are the 6″x1.5″ size.)
Sequin Trim
Loose Sequins
Hole Punch
Cut out your ballots on the guidelines. Stack all pages and punch a hole in the upper left corner. Tie together with sequin trim.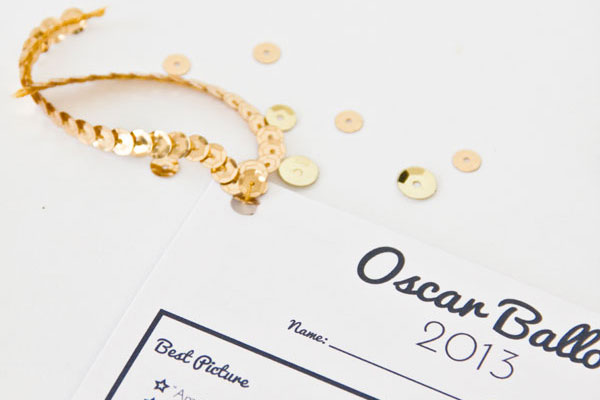 Drop a few sequins into the tube, then roll up your ballot and put in in the tube. Finish with a few more sequins and seal it up.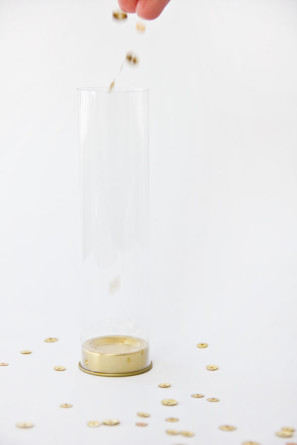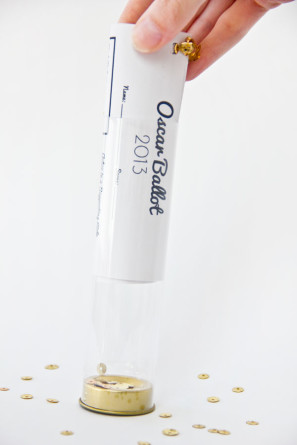 Get a few fancy gold pens for your guests to cast their votes (and favorites!) with and then sit down to enjoy the show!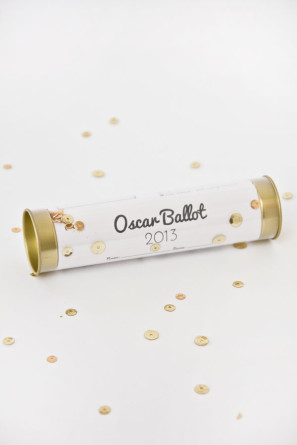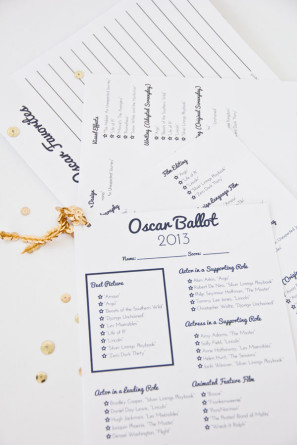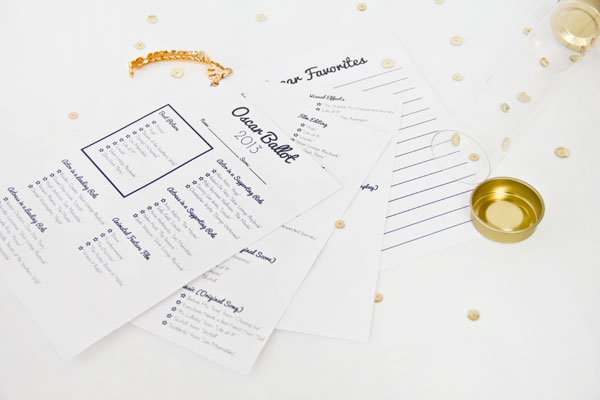 All Photos by Studio DIY
I shared another fun way to package up your ballots last year, glittery Oscar envelopes! And how about some shiny garlands and cake toppers, too!? And I have a few more Oscar-y projects headed your way as we get closer to the big event!
Looking for more DIY projects? Check out the full project gallery here!