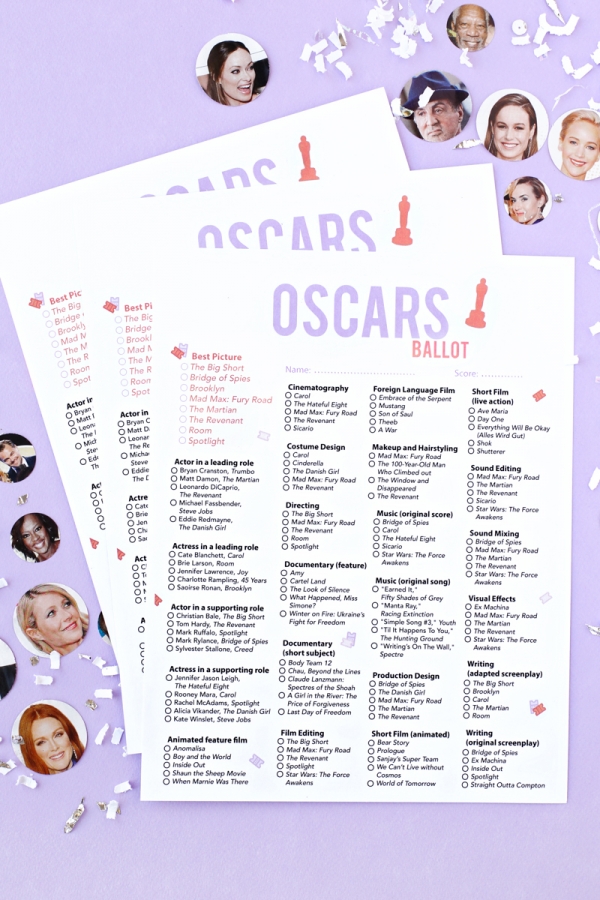 The Oscars are coming up on the 28th and a bunch of you have asked about the 2016 Oscar ballot already, so here it is!!! We re-vamped it this year and one of our new graphic design contributors, Lea Lafleur, gave it a pretty little makeover! This year's ballot is all on one page too, so it's easier to print and no assembly required. WAHOO! Also, we threw in some DIY celebrity confetti, just in case you need a good excuse to pick up a few trashy magazines. (You're welcome.)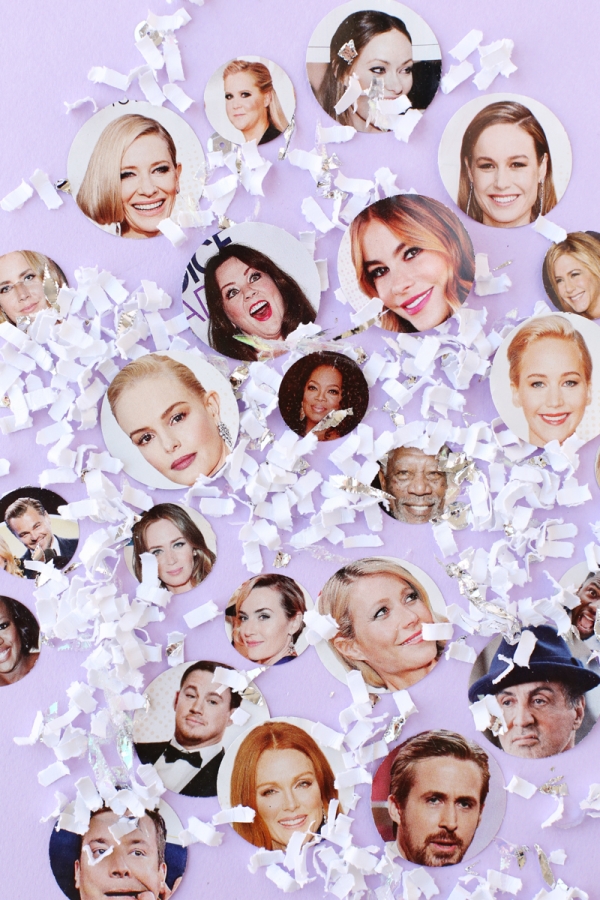 Click HERE to download + print the 2016 Oscar Ballot!
Print on computer paper or cardstock, easy as that!!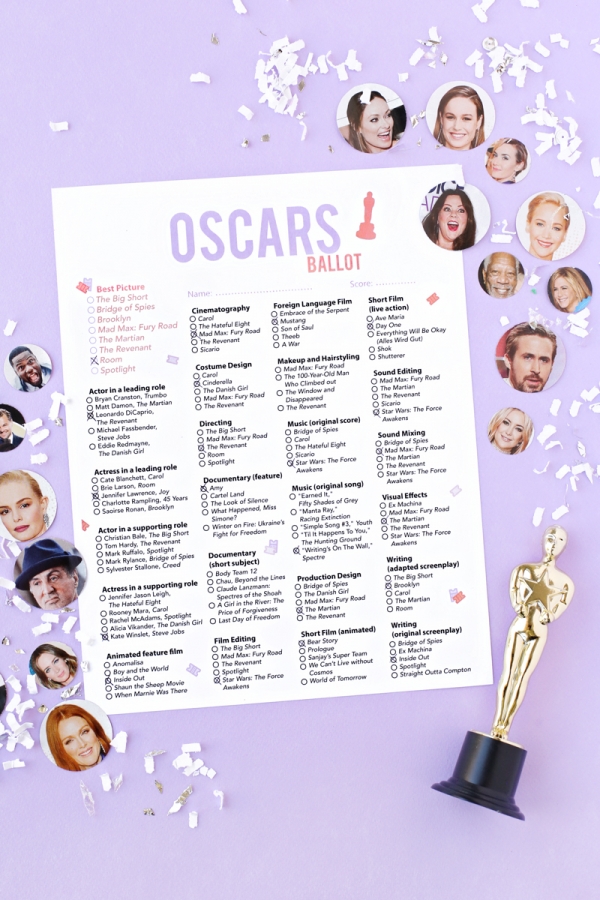 To make the celebrity confetti, use a circle punch (we used a 1″ and 1 1/2″ one!) to punch out celebrity faces from magazines! We love this confetti to mix it with!
Photos by Jeff Mindell | Ballot Designed by Lea Lafleur | Syling + Craft Production by Annie Steward | Creative Direction by Kelly Mindell
FYI the mini Oscars are from here!
I really just want someone to fill a confetti cannon with celebrity confetti. So, which one of you is gonna make that happen!?