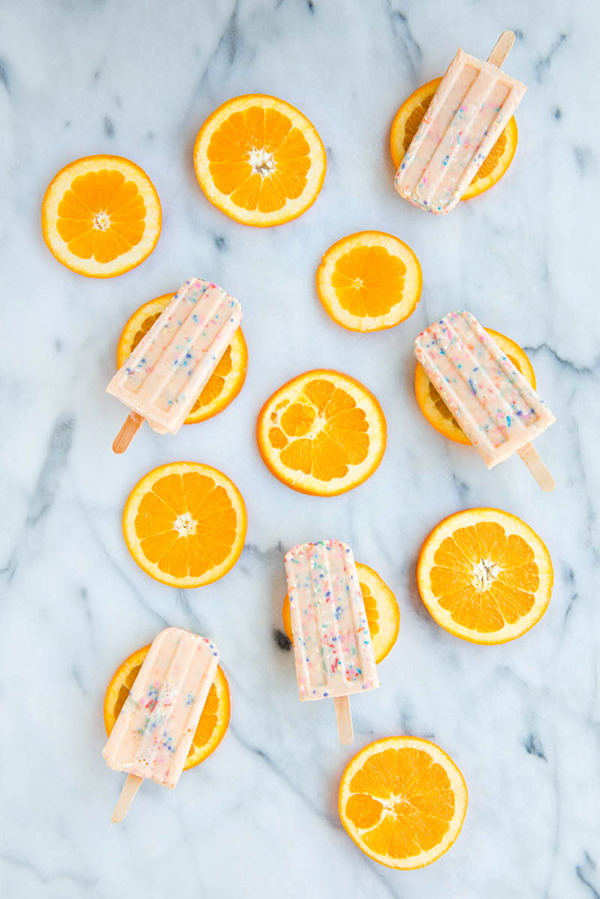 Ooooh yeah, I told you I wasn't letting summer slip away. BACK OFF SEPTEMBER! Luckily my pals over at Garlic My Soul share in this quest. We decided we needed to squeeze in a popsicle recipe just in the nick of time… and it needed to involve sprinkles. Funfetti creamsicles!!!!!!!!! Yep. It happened. And GMS is here to share the recipe (at the bottom of the post!). My only contribution to this was the eating of excess sprinkles. OK, I may have styled an orange slice or two. I do what I can, folks.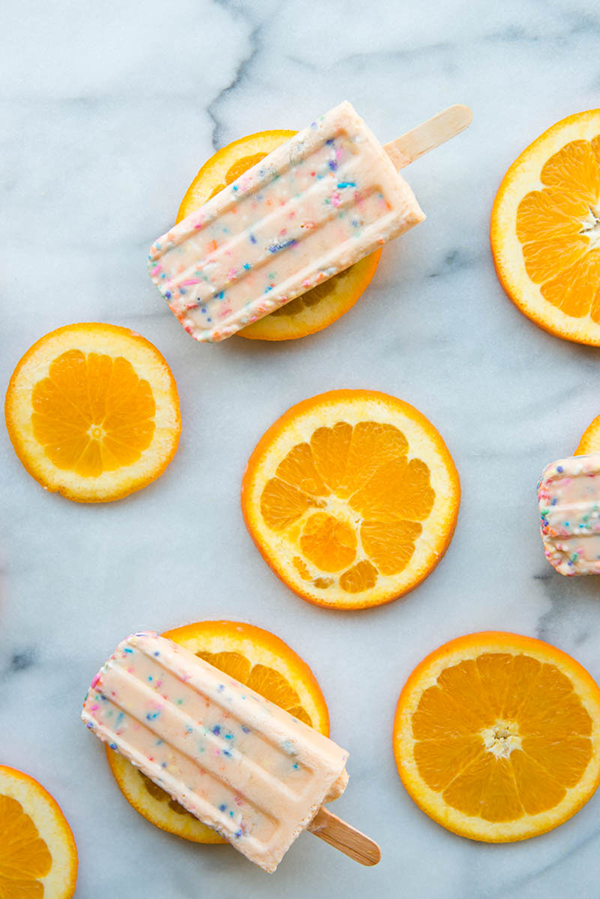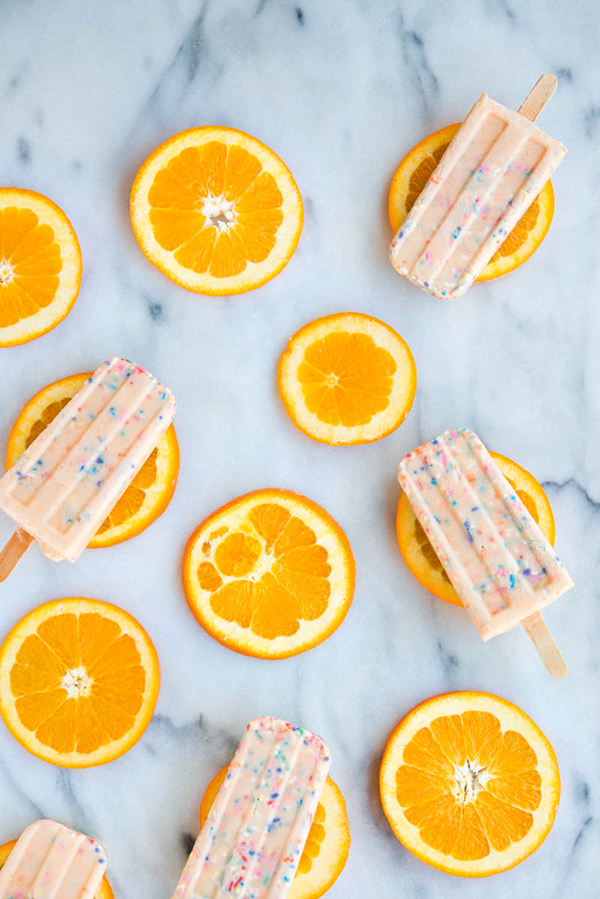 All Photos by Garlic My Soul
Funfetti Creamsicles
Recipe by Garlic My Soul
Makes 6-8 creamsicles, depending on your ice pop molds!
½ cup orange juice (freshly squeezed preferred)
½ cup coconut cream
½ cup milk
sugar/honey to taste
½ cup sprinkles
1. Juice your oranges (I needed 2 to get ½ cup. Pro Tip: Cut your oranges lengthwise instead of width wise to yield more juice!)
2. Whisk together coconut cream and milk until creamy and smooth.
3. Mix your orange juice with your creamy mixture, and taste. If not sweet enough for your liking, add a tablespoon of sugar/honey at a time until you have the desired flavor (but remember – you are going to add sprinkles, so don't make them TOO sweet.)
4. Add your sprinkles and mix well.
5. Add mixture to your popsicle molds – you will have to help the sprinkles find their way into the popsicles as they have a tendency to sink to the bottom of the bowl – that's ok, just use a spoon to equally distribute!
6. Freeze overnight. Enjoy a refreshing popsicle for your afternoon snack!
A huge thank you to the GMS ladies for putting sprinkles in popsicles and making our lives better today!!
For more sugar-y posts, click here.