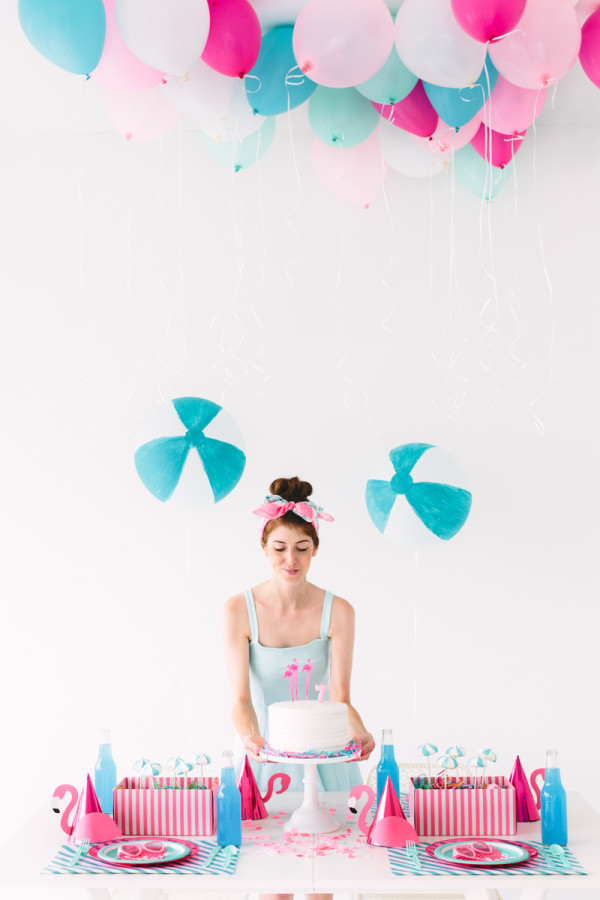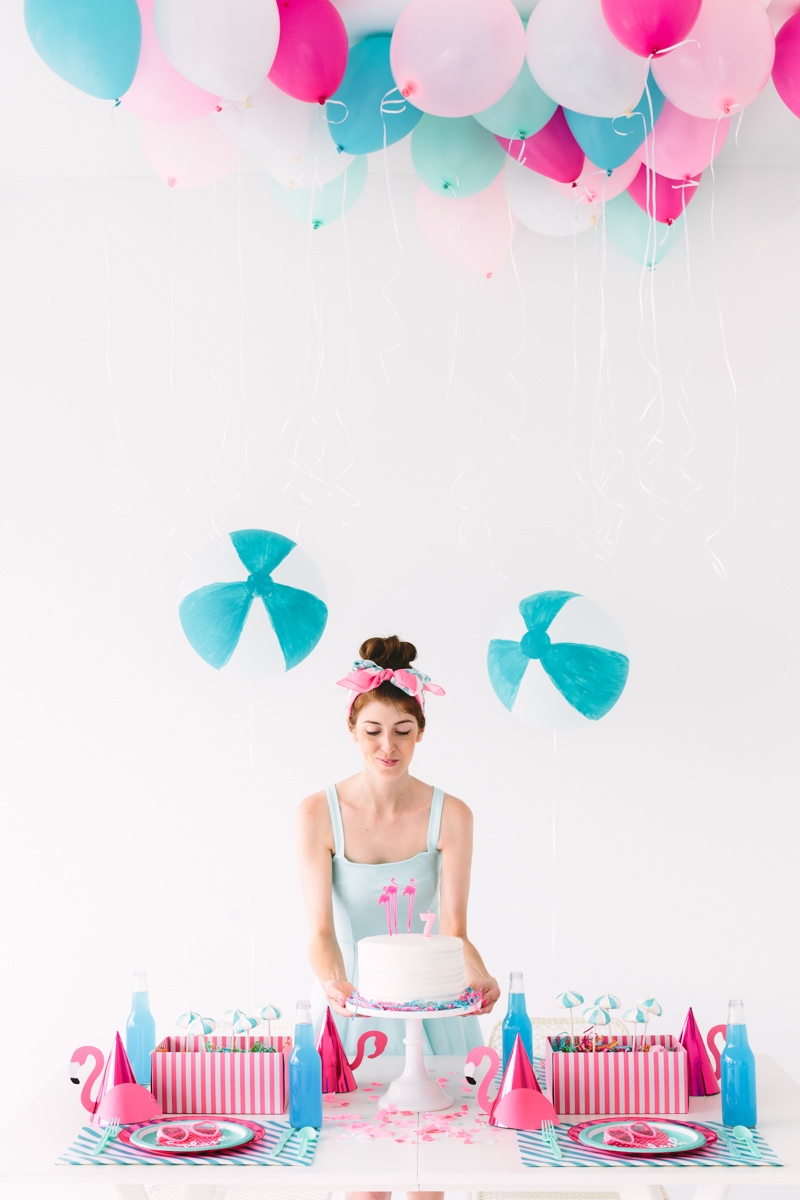 A pool party filled with balloons and sprinkled with flamingos… as ALL POOL PARTIES SHOULD BE! I'm so beyond excited to share my latest collab with Balloon Time with you today! The DIYs, the photos and, yes, the video!!! It was really fun to shoot a video for the first time, especially because we brought the genius that is Jenner Brown in to make it happen! Balloon Time asked if I was up for throwing a balloon-y pool party (Yes I was!), so I gathered the troops (party hats turned flamingos, meringues turned umbrellas, drink stirrers turned cake toppers!), brought in the balloons and threw us a dreamy retro party! I'm gonna let the video at the end of this post tell the full party story, but you can head over to Balloon Time for the beach ball balloon tutorial, the flamingo balloon tutorial (!!) and the build your own balloon bar tutorial! Ch-check it out!
Why yes, I did make flamingo balloons!!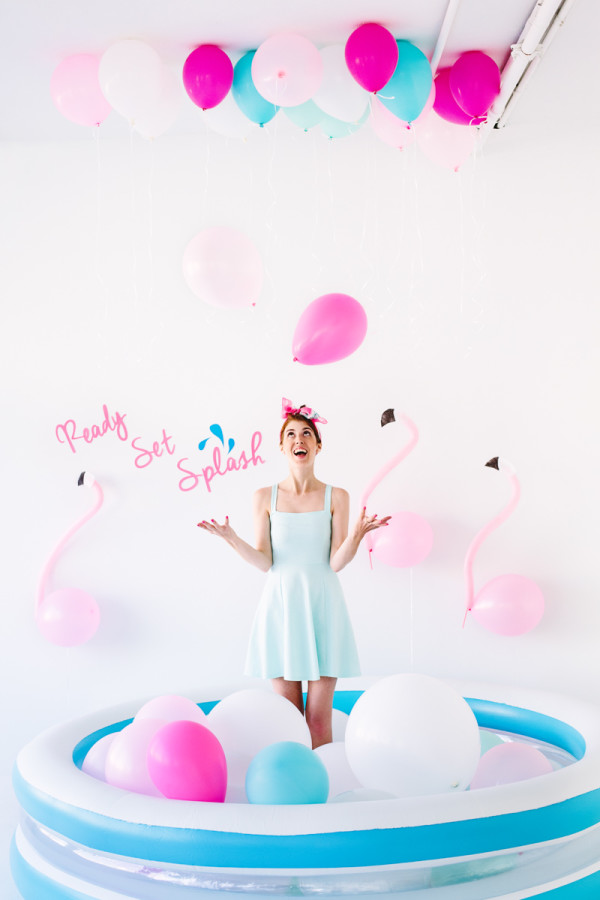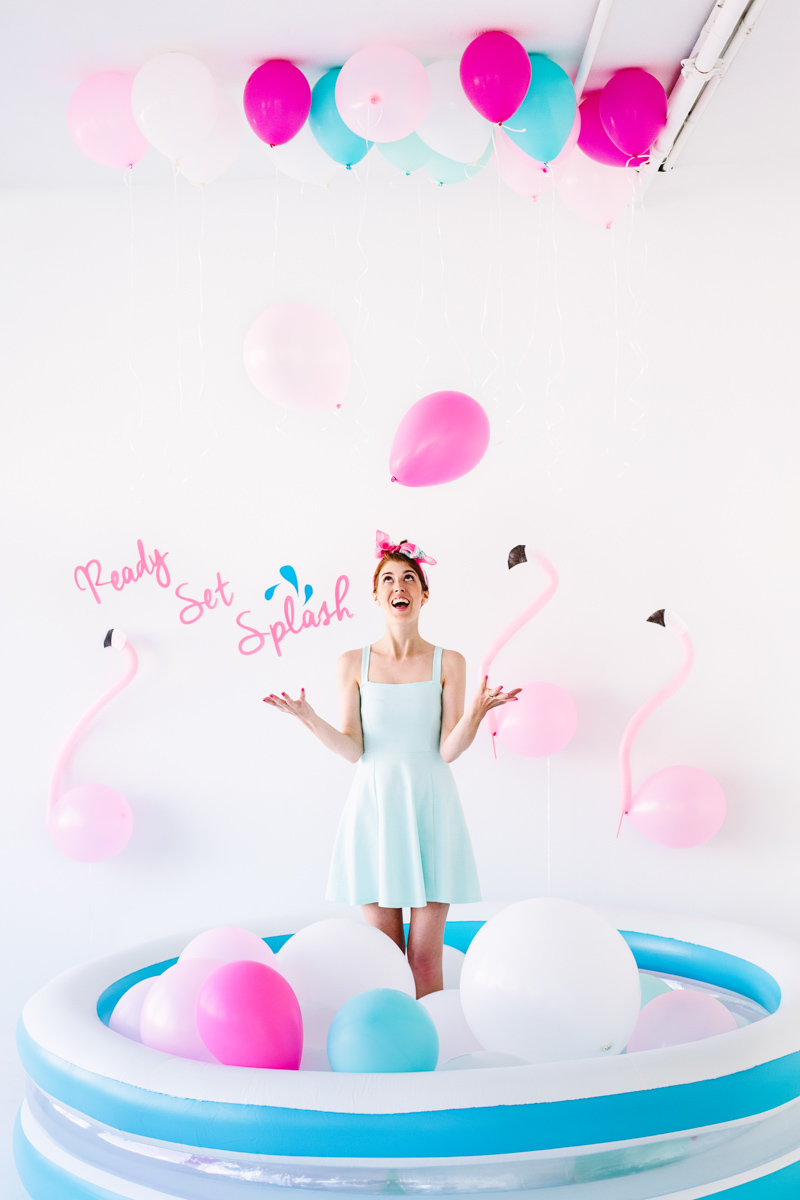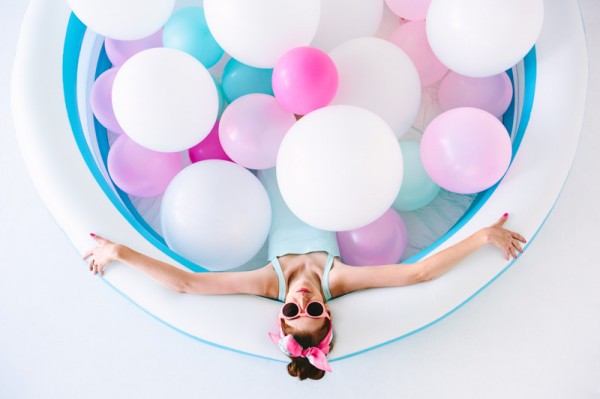 Eeeep! I'm so happy with how this party turned out. It'd be the perfect way to say farewell to summer until next year! Or, the perfect way to pretend summer hasn't ended because this was an indoor pool party.
Photos: Mary Costa Photography
Video: Jenner Brown
DIYs, Styling and Party Concept: Studio DIY
Styling Assitant: Morgan Winya
This party was done in collaboration with Balloon Time. All content and opinions are that of my own! Thank you for supporting the sponsors that keep the Studio DIY party going! Read more about my editorial policies here.