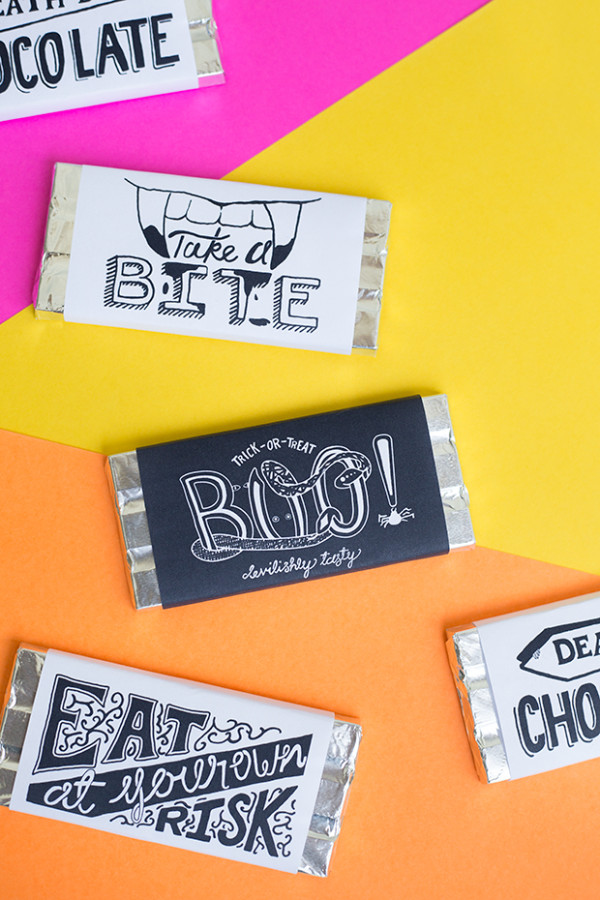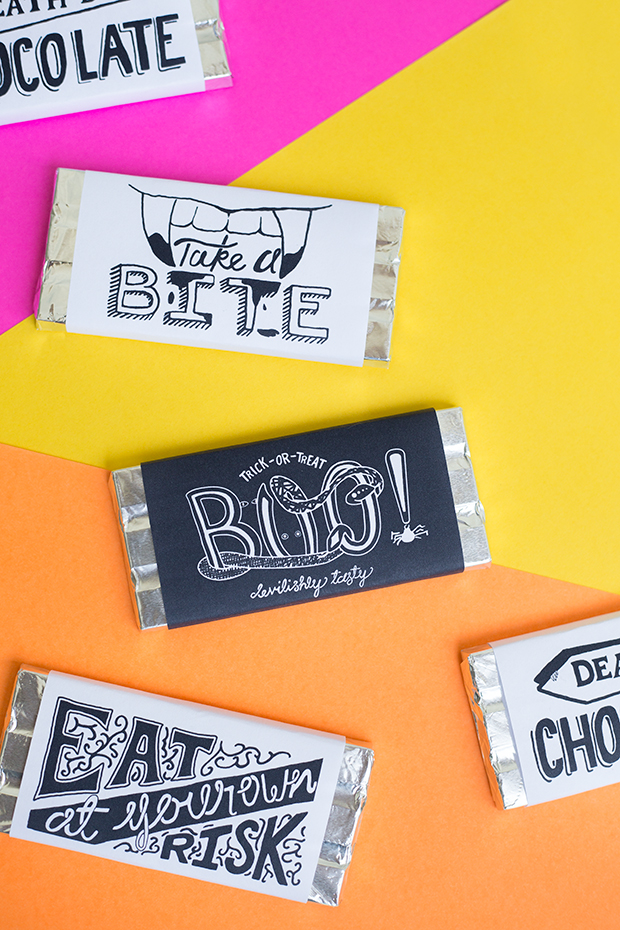 Way back when, our favorite houses to trick-or-treat at were the few ones that gave out FULL SIZE candy bars. Remember those!? Oh yeah, ya do. You want to be that house, you know it. We all did. And today, I can do even better.. with some schanzy new wrappers for those candy bars!! These guys (from the oh so talented Striped Cat Studio) take it up just one more level. The ones I used here are from Trader Joes (I just took off the outer wrapper. Be sure to keep them around for any allergy questions!!!) but you could use these with any chocolate bar you so choose. Get the printable and instructions right over here on eHow!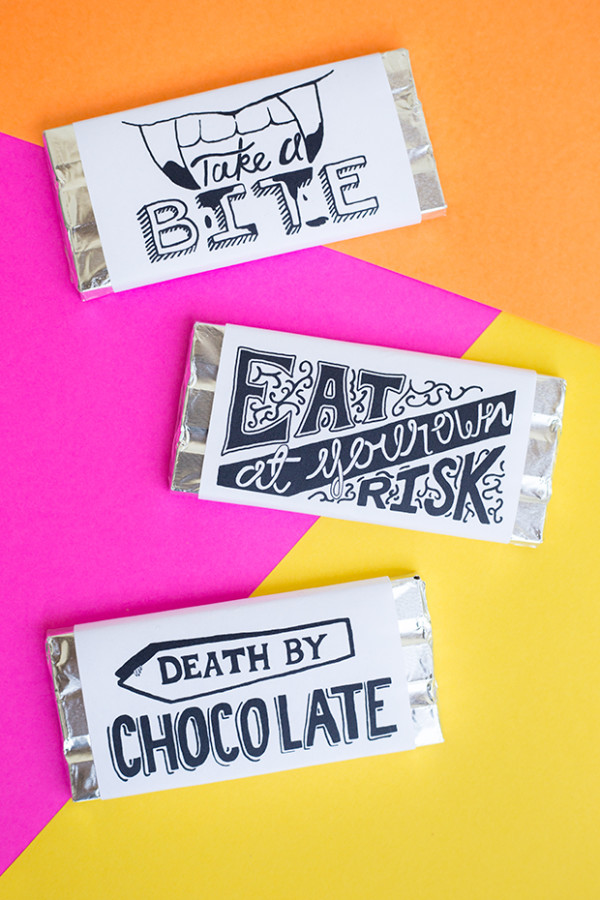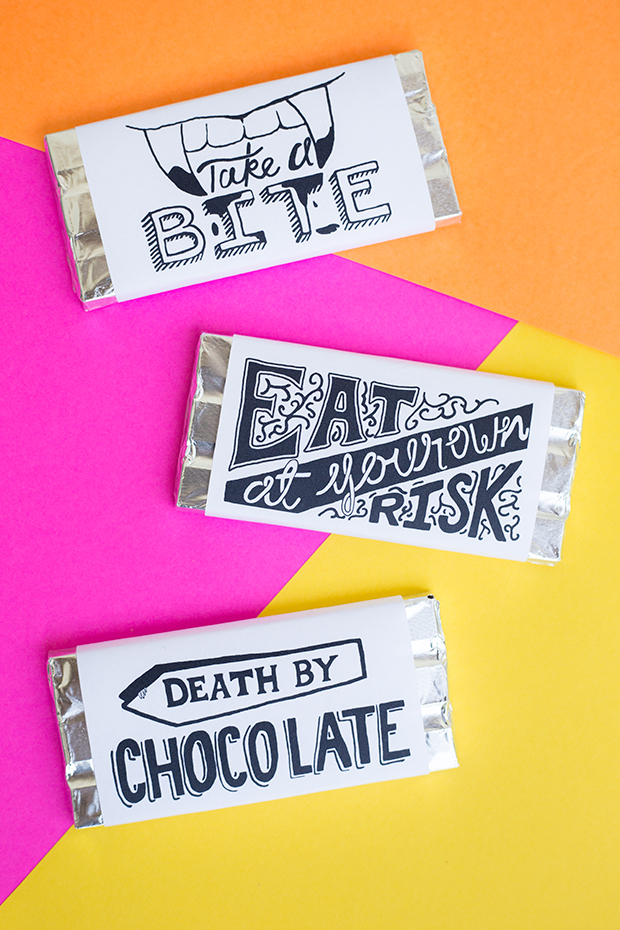 Printable Design by Striped Cat Studio, Photos by Studio DIY
Eat if you dare. Or find more Halloween projects here!