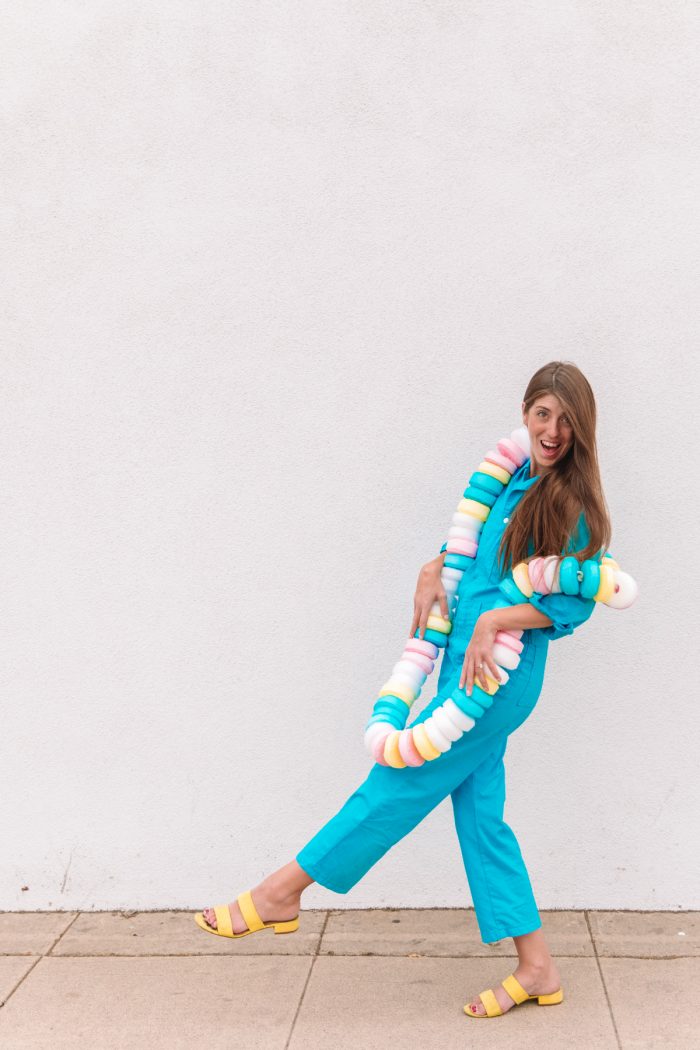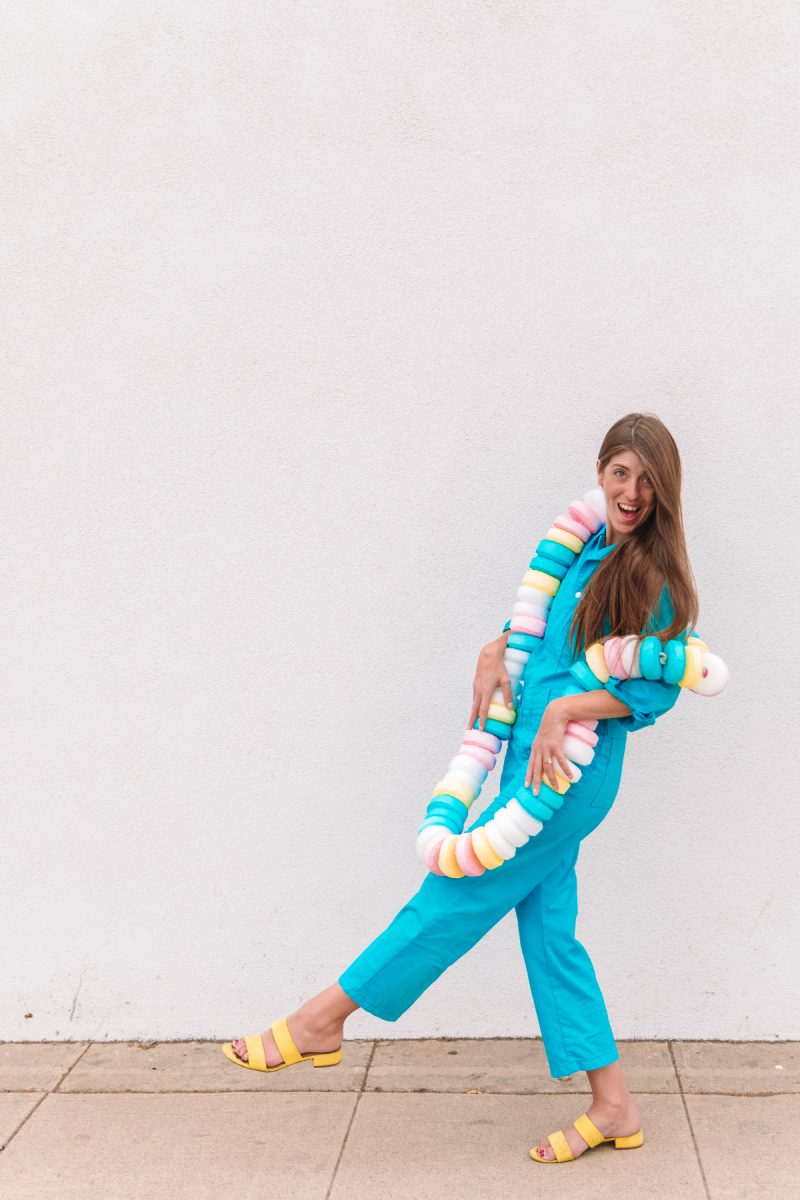 DIY food Halloween costumes seem to be some of the most popular ways to dress up for Halloween in something recognizable (dare I say, iconic!?) and easy-to-make. There's so many options for people of all ages, and often these food costumes can be made with an item already in your closet and a few quick supplies from the craft store!
If you're looking for ideas for DIY fruit Halloween costumes, DIY dessert Halloween costumes, DIY candy Halloween costumes and more, scroll below for over 30 of our favorite ideas for turning yourself into your favorite treat this Halloween!
DIY Fruit Halloween Costumes
Fruit costumes are the perfect family costume or group food Halloween costume theme! They can also easily be created with solid-color items from your closet, from dresses to t-shirts. Make them for anyone, any age!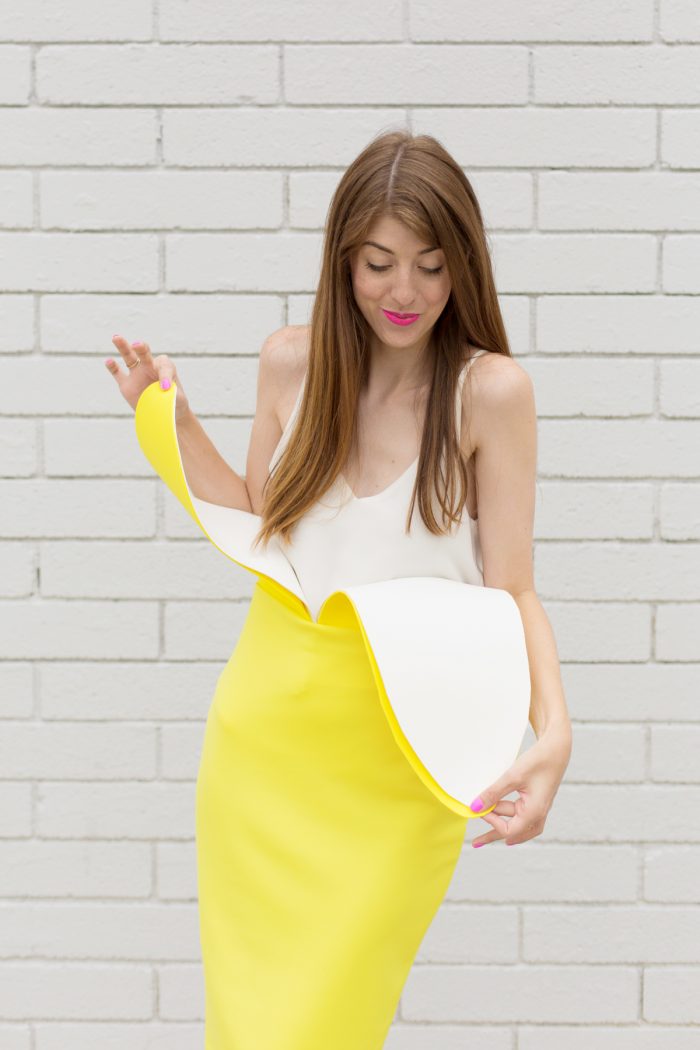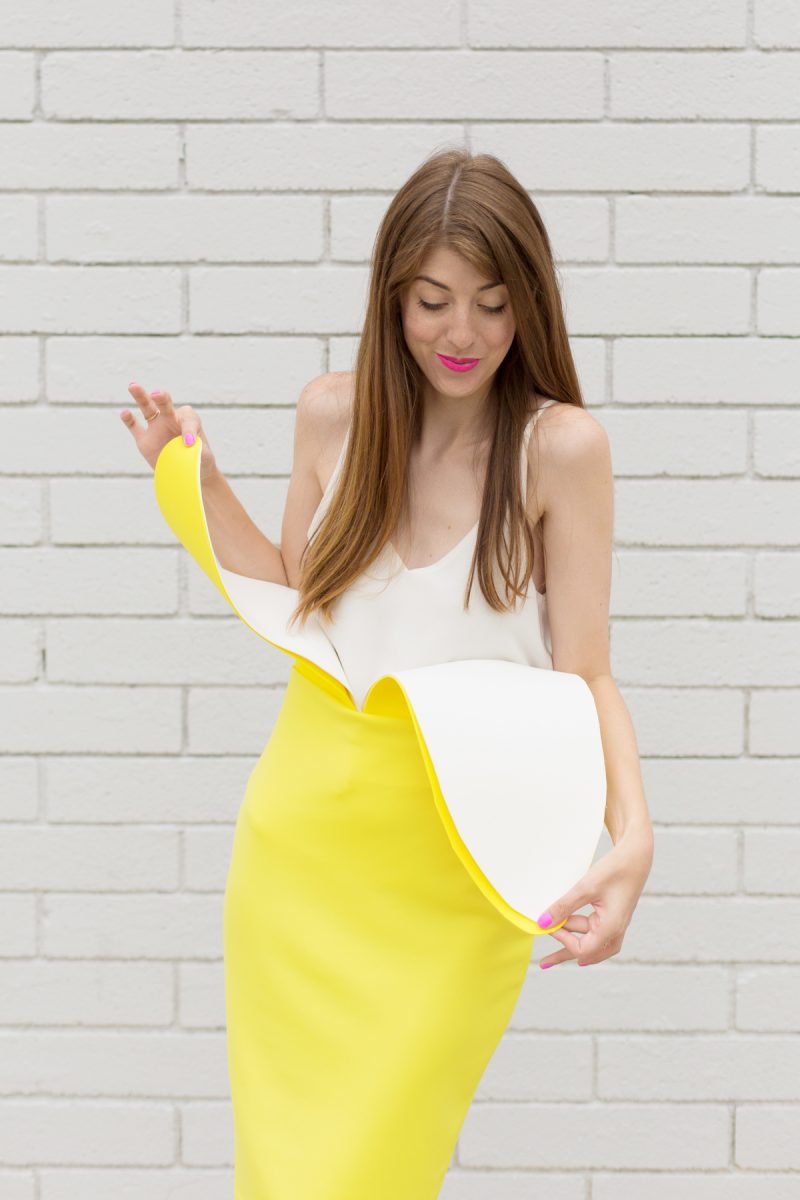 DIY Banana Costume: Turn a white shirt and a yellow skirt or pants into a banana costume!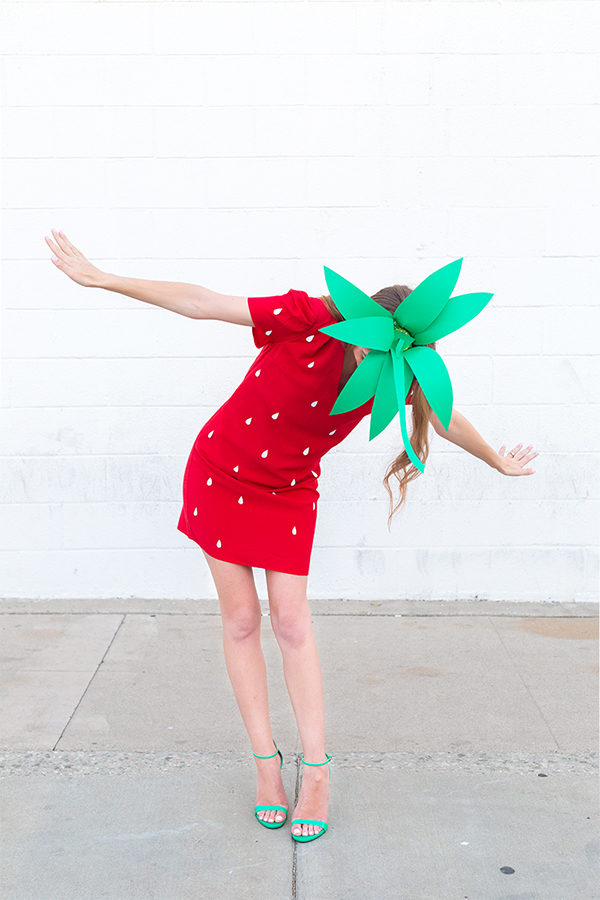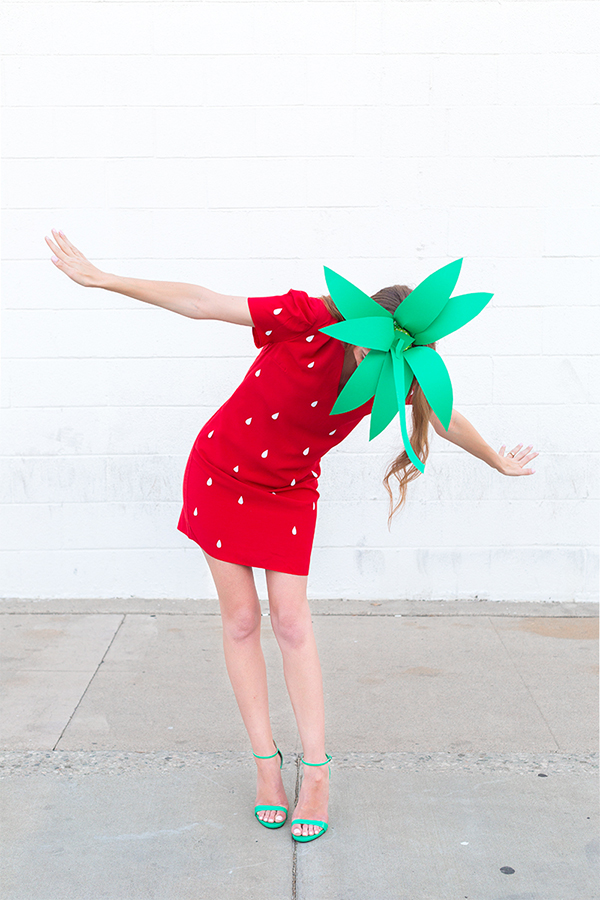 DIY Strawberry Costume: Any red dress or t-shirt can become a strawberry costume with some felt!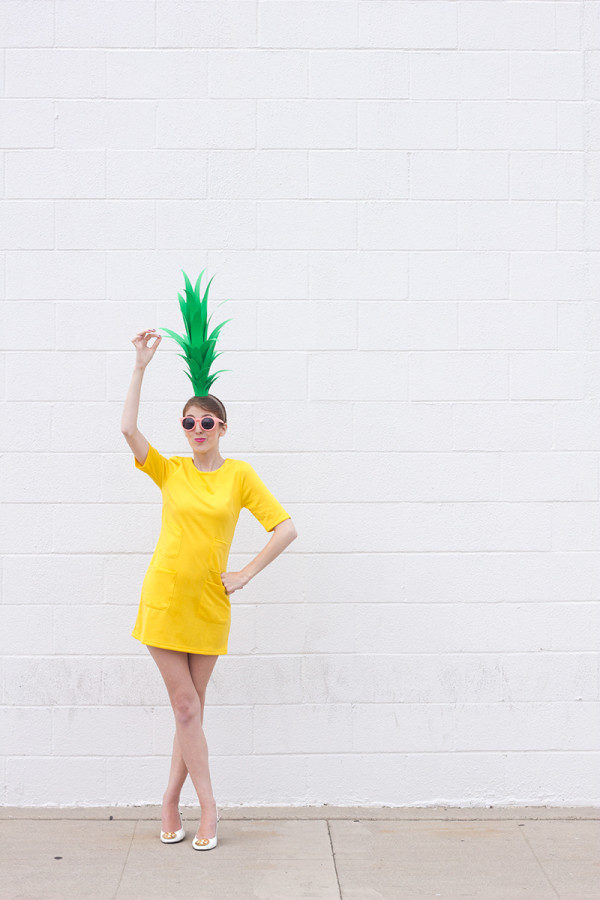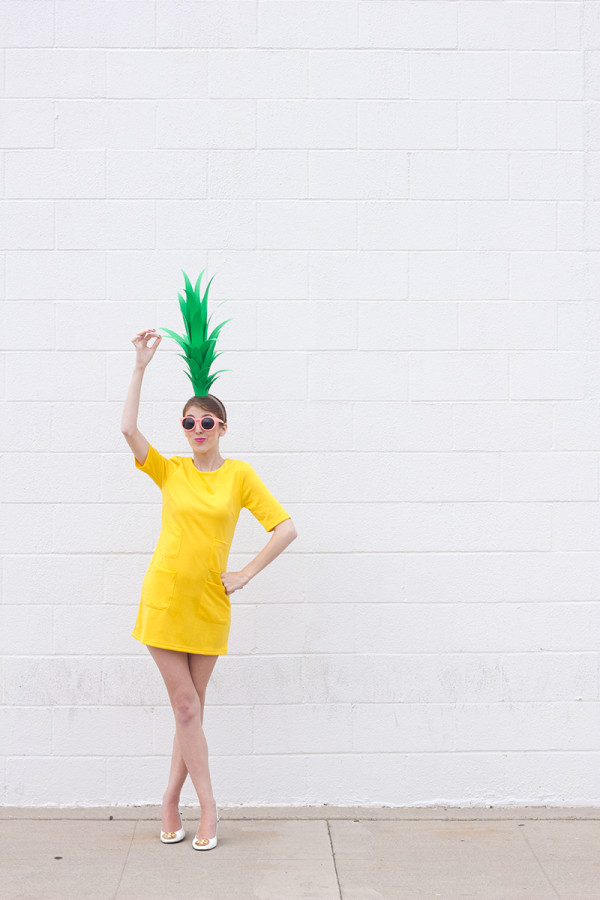 DIY Pineapple Costume: Pair a yellow outfit with a DIY pineapple headband for an easy pineapple costume!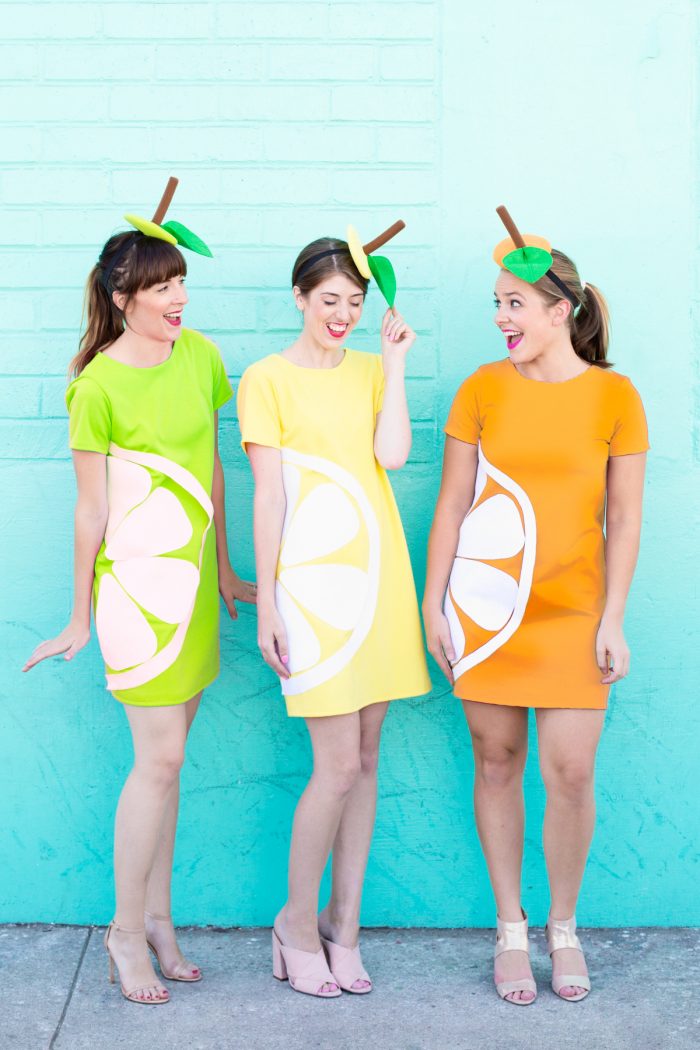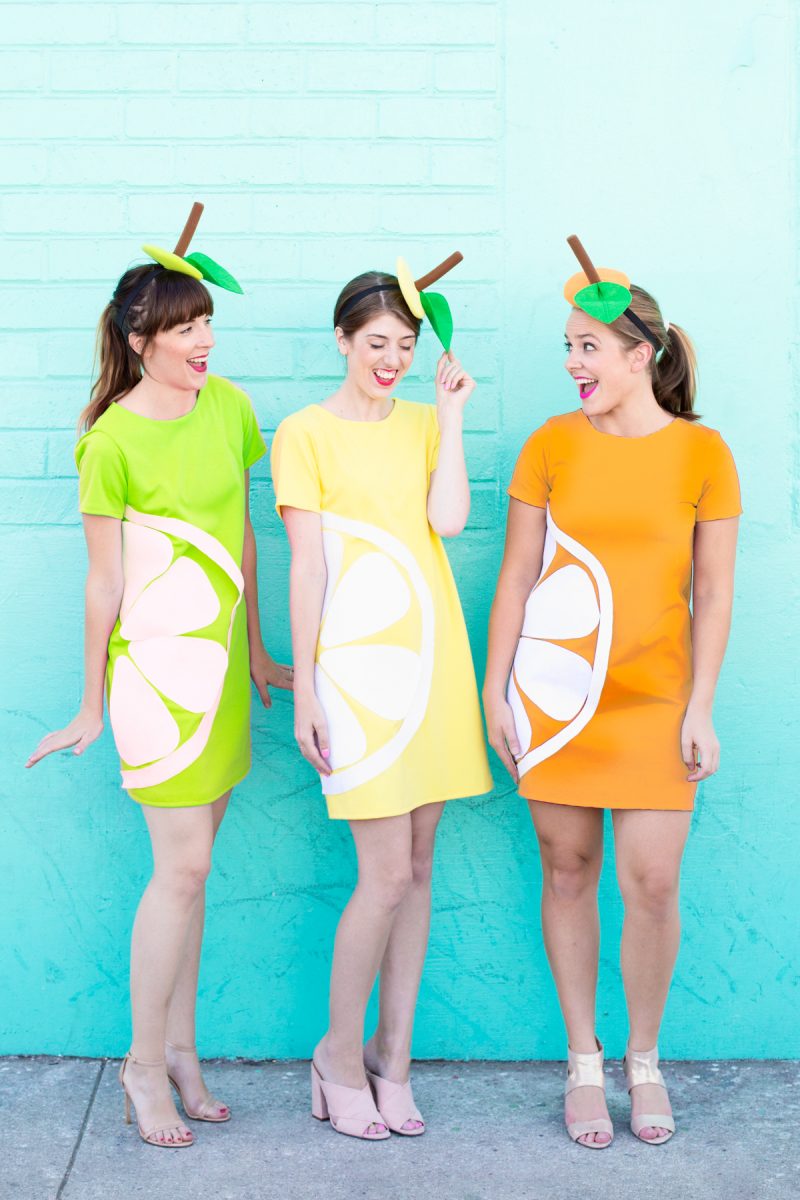 DIY Citrus Slice Costumes: Go as a group of fruit slices using adhesive felt and citrus colored outfits!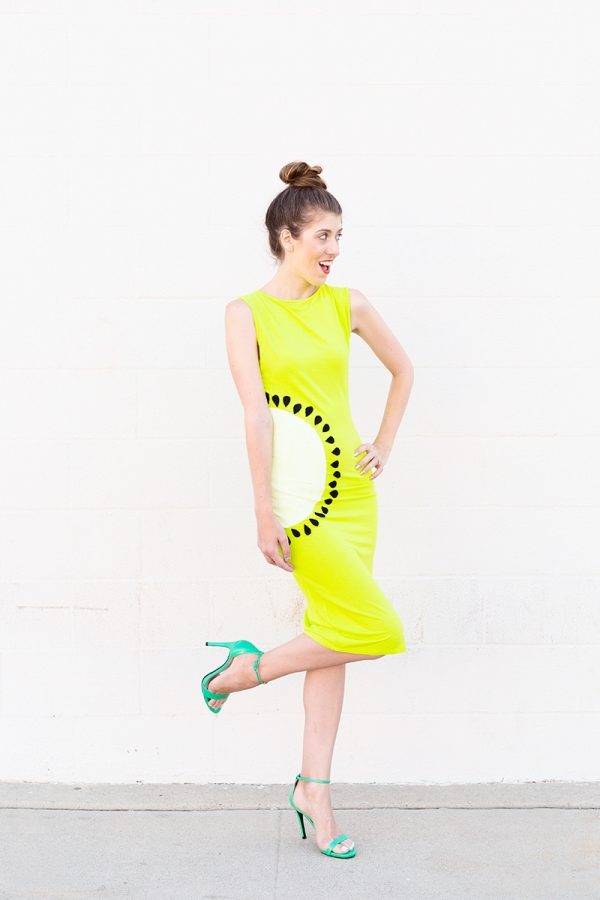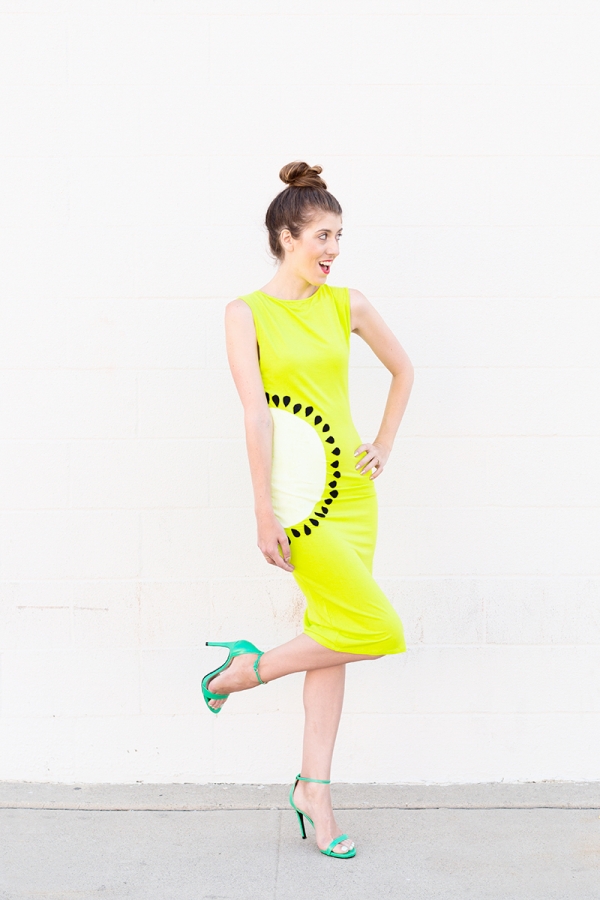 DIY Kiwi Costumes: Have something green? Turn it into a DIY kiwi costume!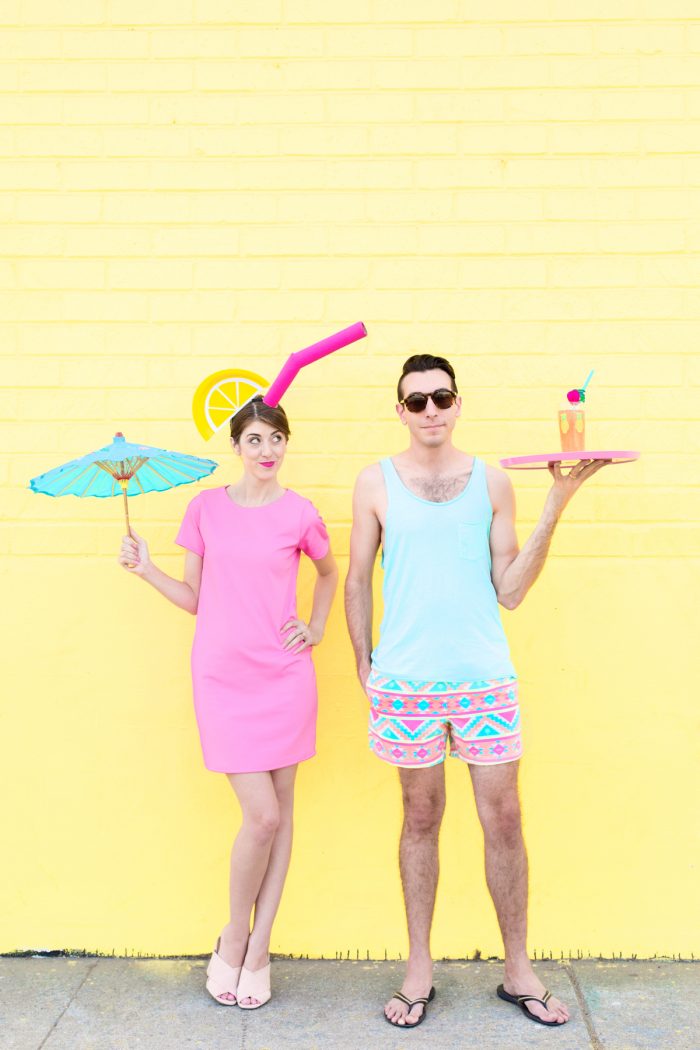 DIY Tropical Drink + Pool Boy Couples Costume: Not quite fruit, but fruit flavored and garnished! This DIY tropical drink costume could work for any of your favorite poolside drinks, and pairs perfectly with a pool boy costume for a couples idea!
Ideas for Dessert-Themed Halloween Costumes
Dessert costumes seem to be some of the most popular DIY food Halloween costumes, and for good reason! Nothing more fun then dressing up as your favorite dessert or sweet treat! Here's a few DIY ideas to get you started.
DIY Cookies + Milk Couples Costume: Beige dress and brown felt can quickly become a chocolate chip cookie!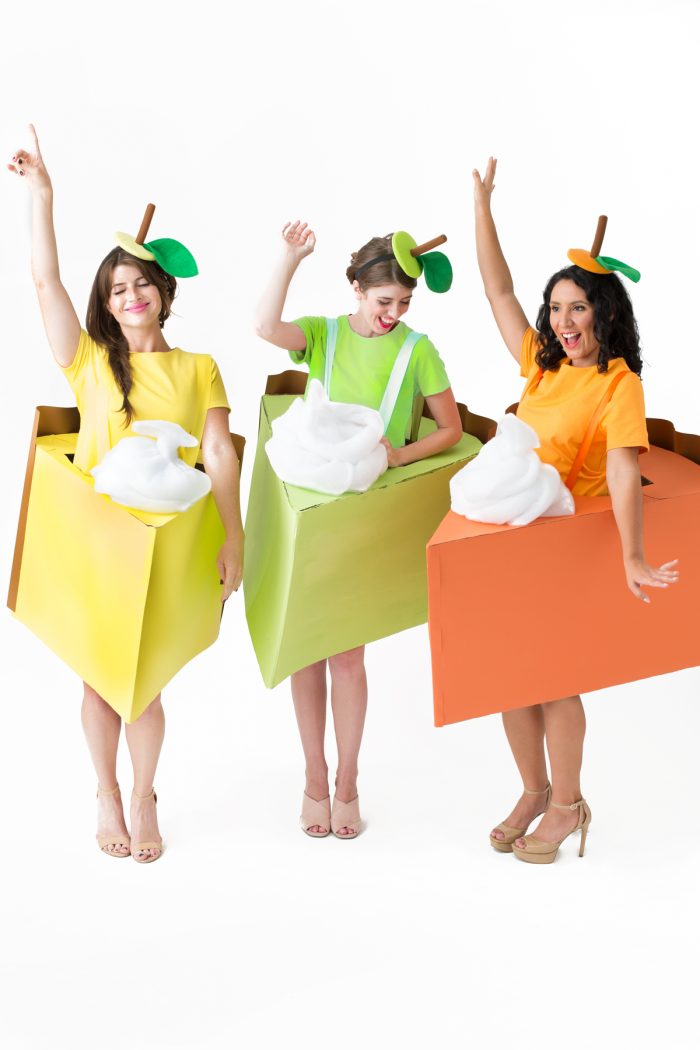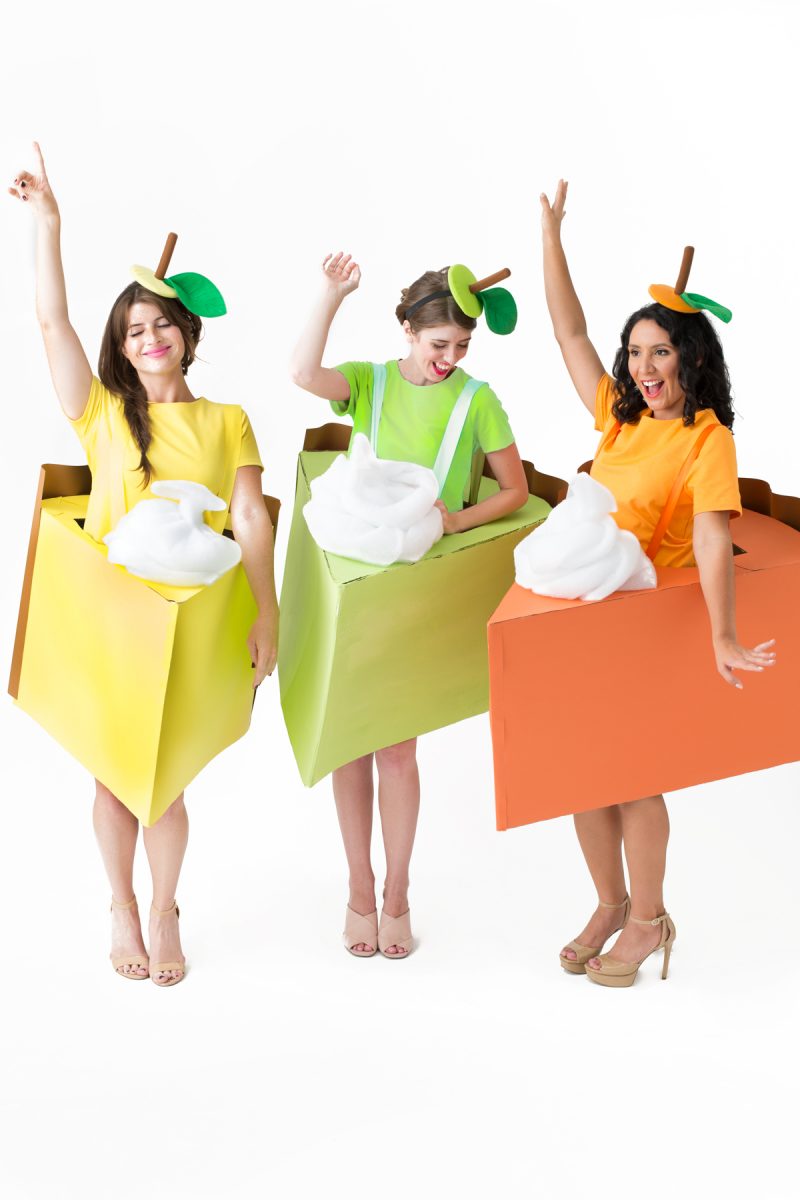 DIY Pie Slice Costumes: Go big or go home, turn an old cardboard box into a slice of your favorite diner pie!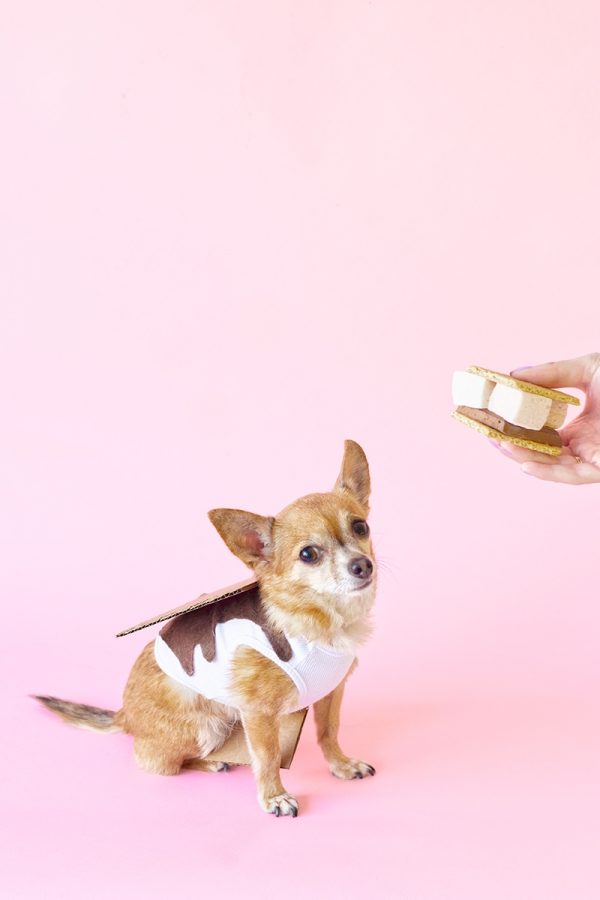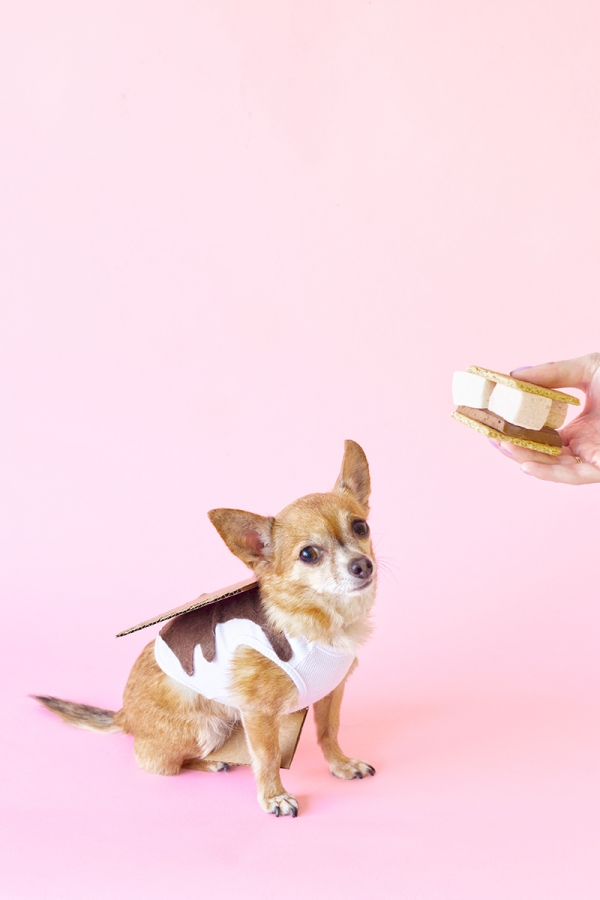 DIY S'mores Dog Costume: Can't leave our four legged friends out, dress up your pup in this DIY s'mores costume!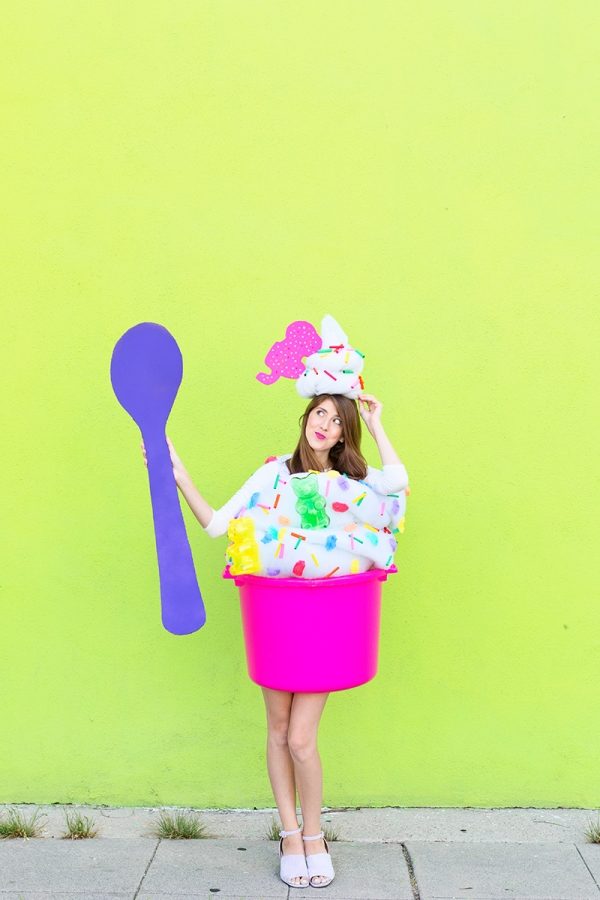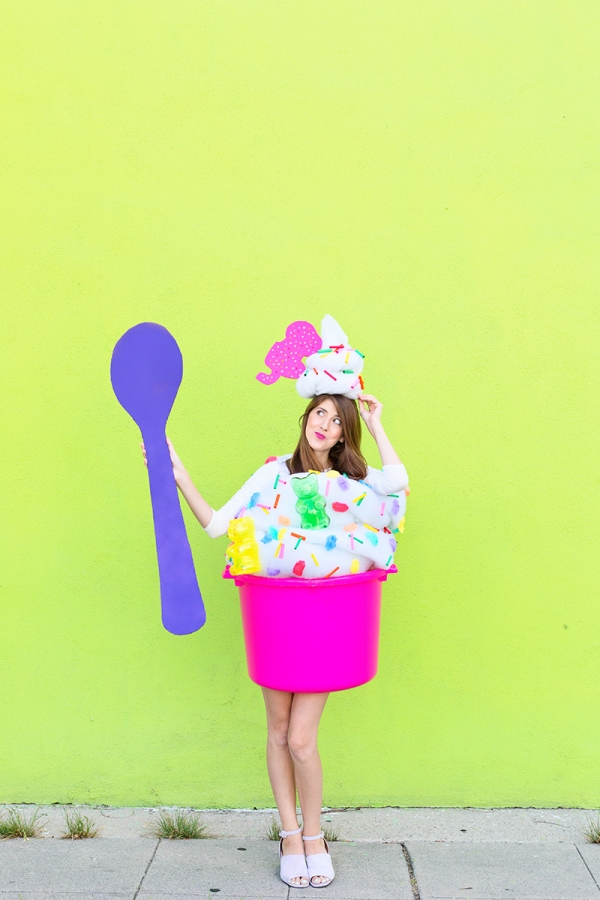 DIY Fro-yo Costume: Build-your-own Fro-Yo…. COSTUME! Sprinkles? Yes. Fruity cereal? Yes. Gummy bears? Duh!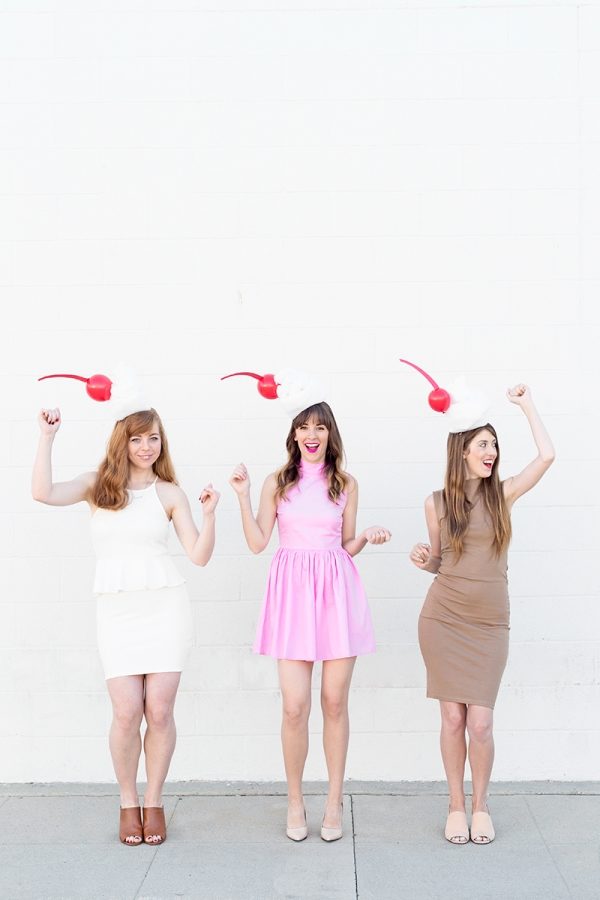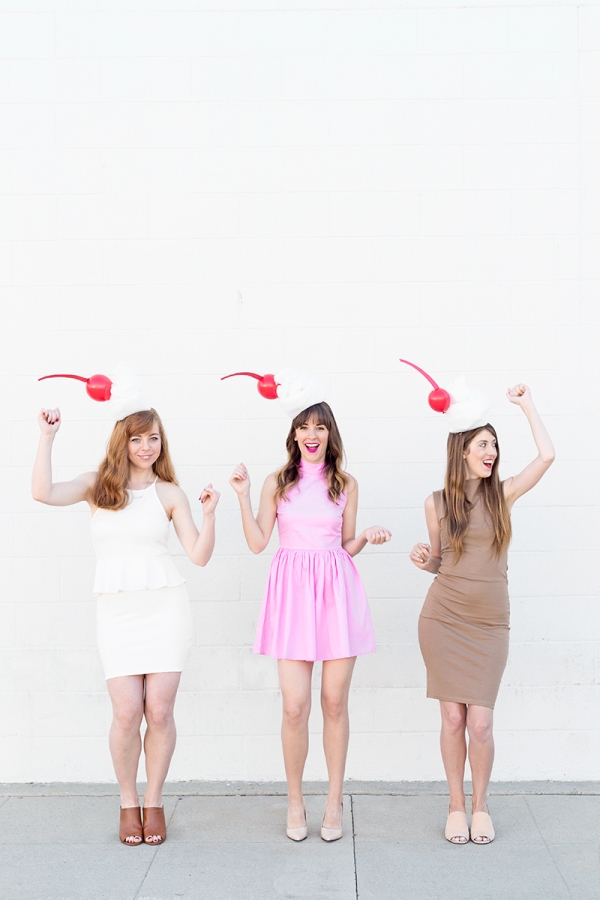 DIY Milkshake Costumes: Go with a diner theme this year and wear a DIY milkshake costume! Have the whole fam dress up as different flavors, or go for a full diner meal and pair it with a burger and slice of pie.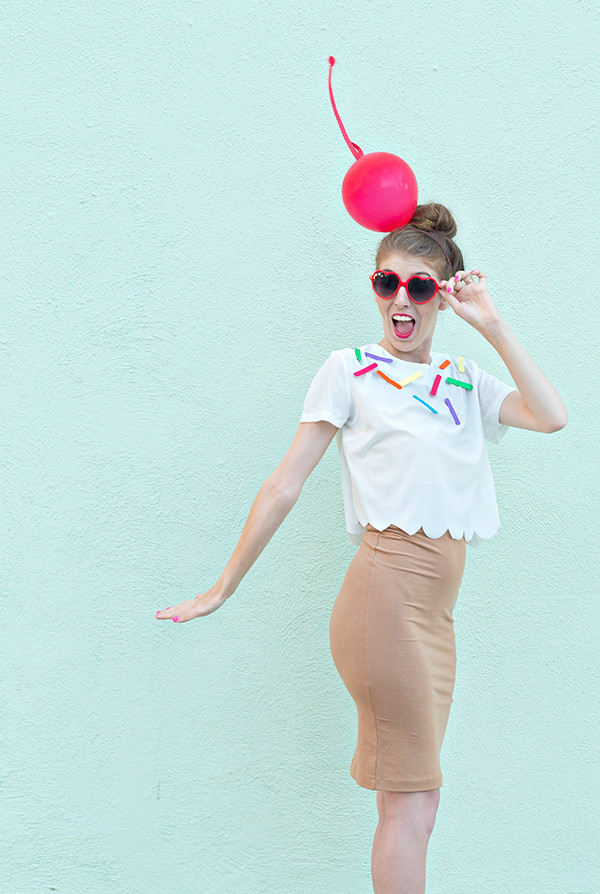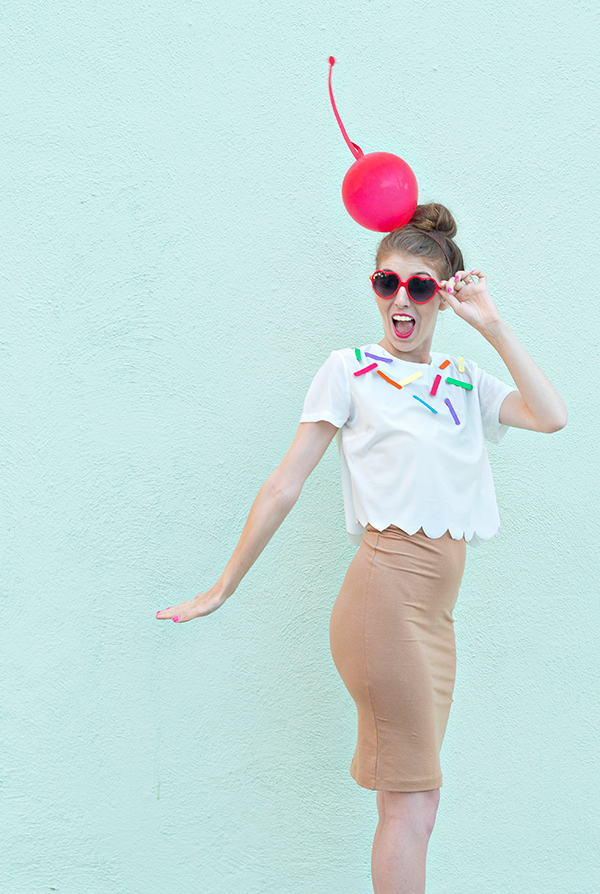 DIY Ice Cream Cone Costume: Any white shirt can become a scoop of ice cream with a few DIY sprinkles for this DIY ice cream cone costume!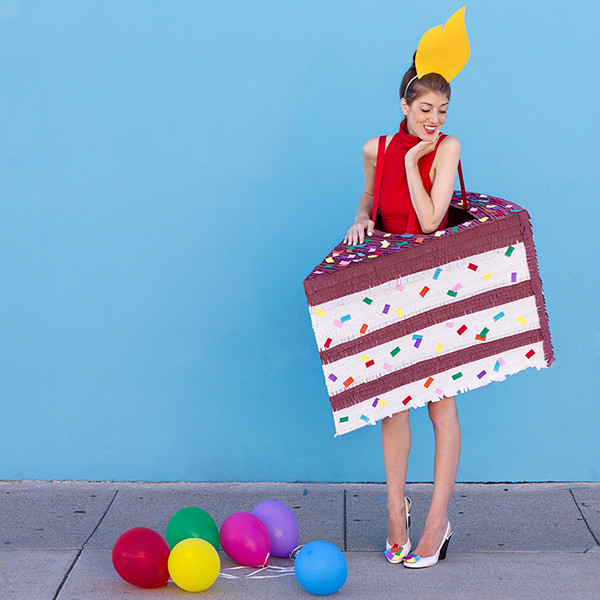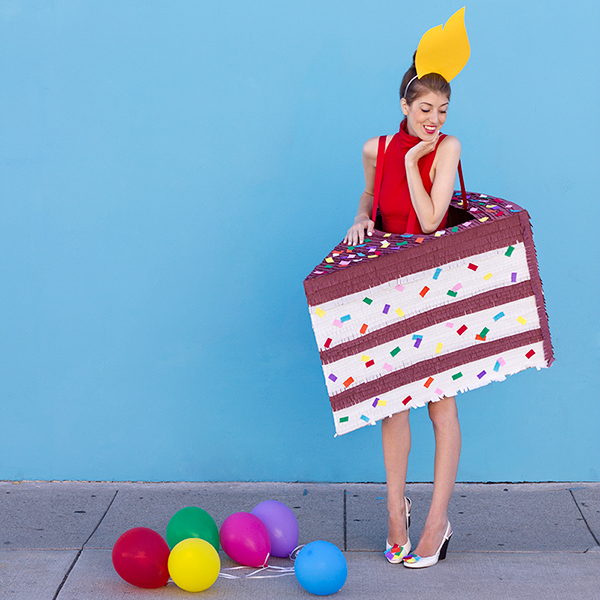 DIY Birthday Cake Costume: Blend your celebrations together and go with a birthday theme Halloween costume! This birthday cake is easy to make with an old cardboard box, you can fringe it or paint it!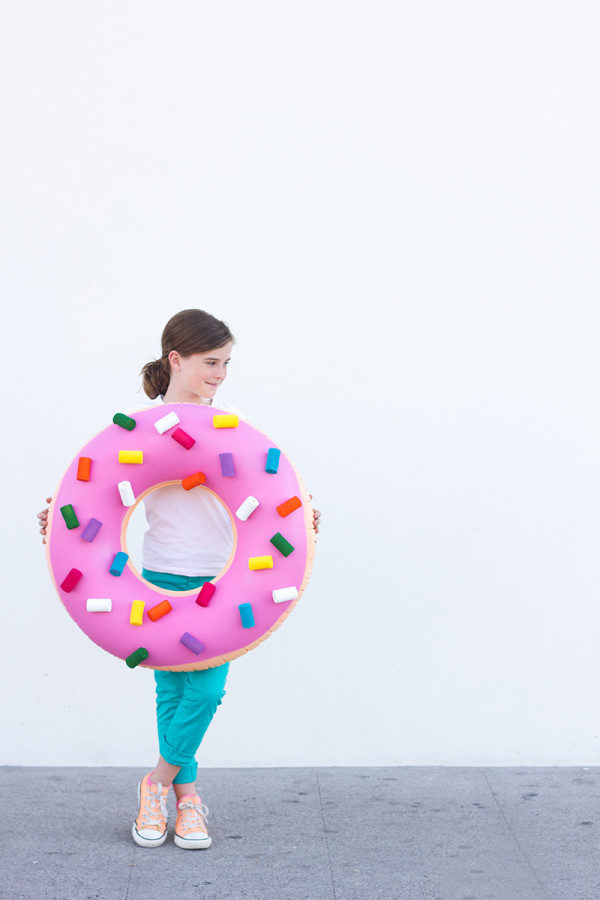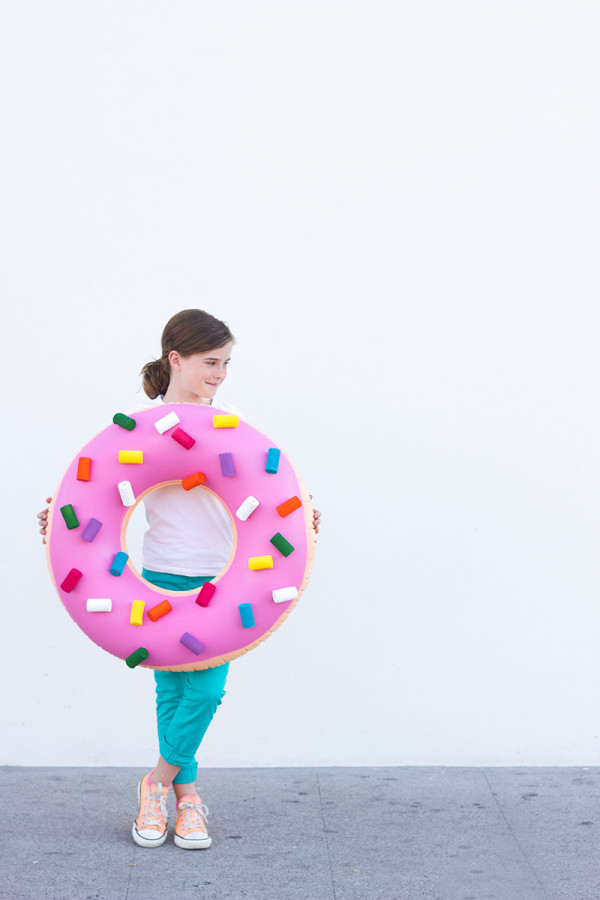 DIY Donut Costume: Got an old pool float lying around? Transform it into a DIY donut costume with some paint and hair rollers as sprinkles!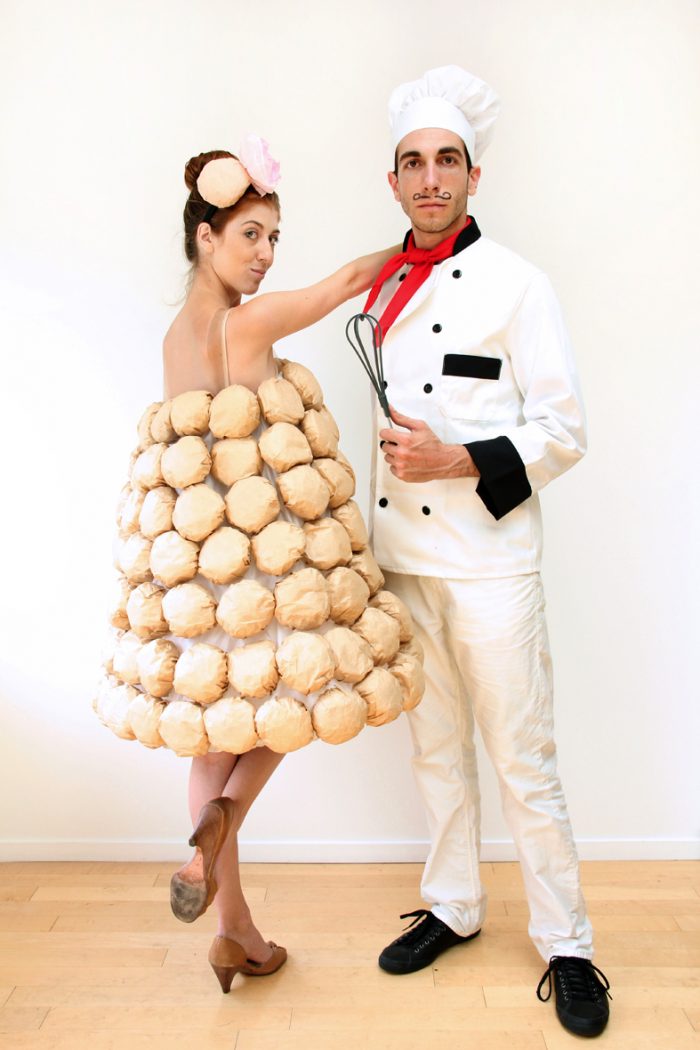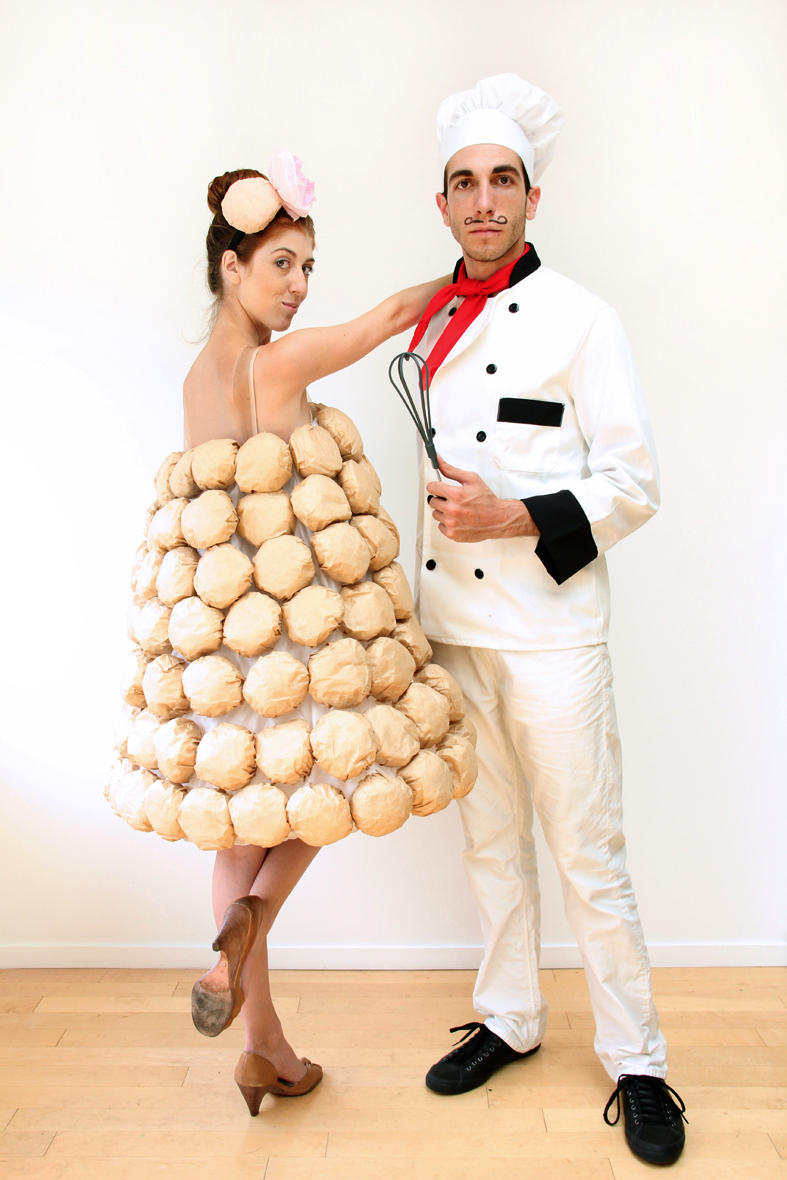 DIY Croquembouche + French Chef Couples Costume: Go for a little French flair on Halloween with a hoop skirt turned into a croquembouche costume!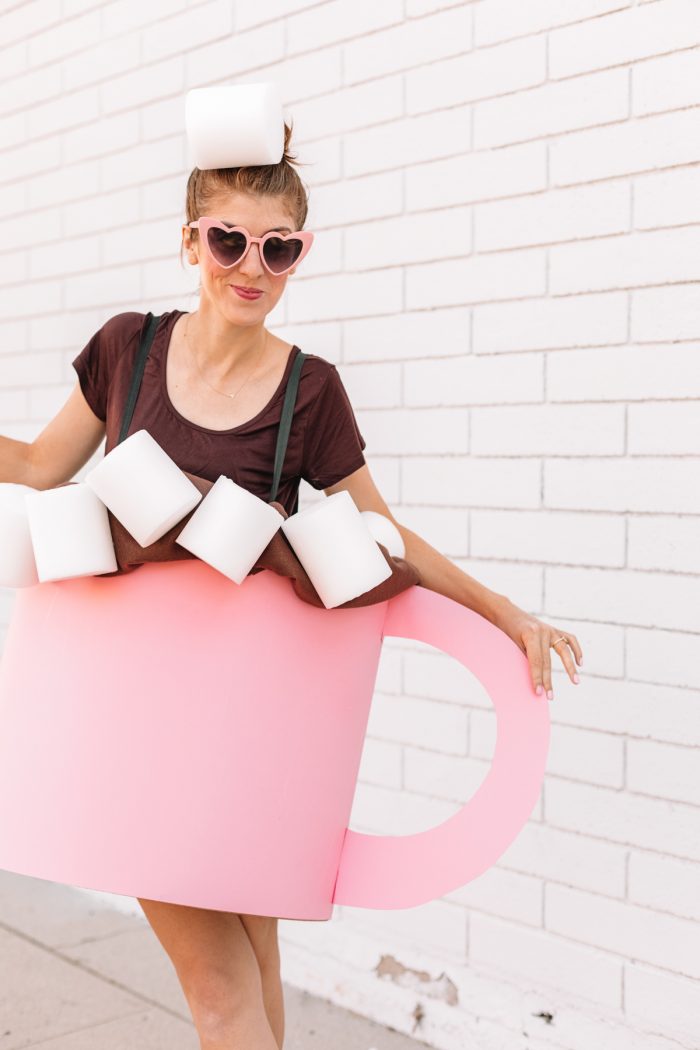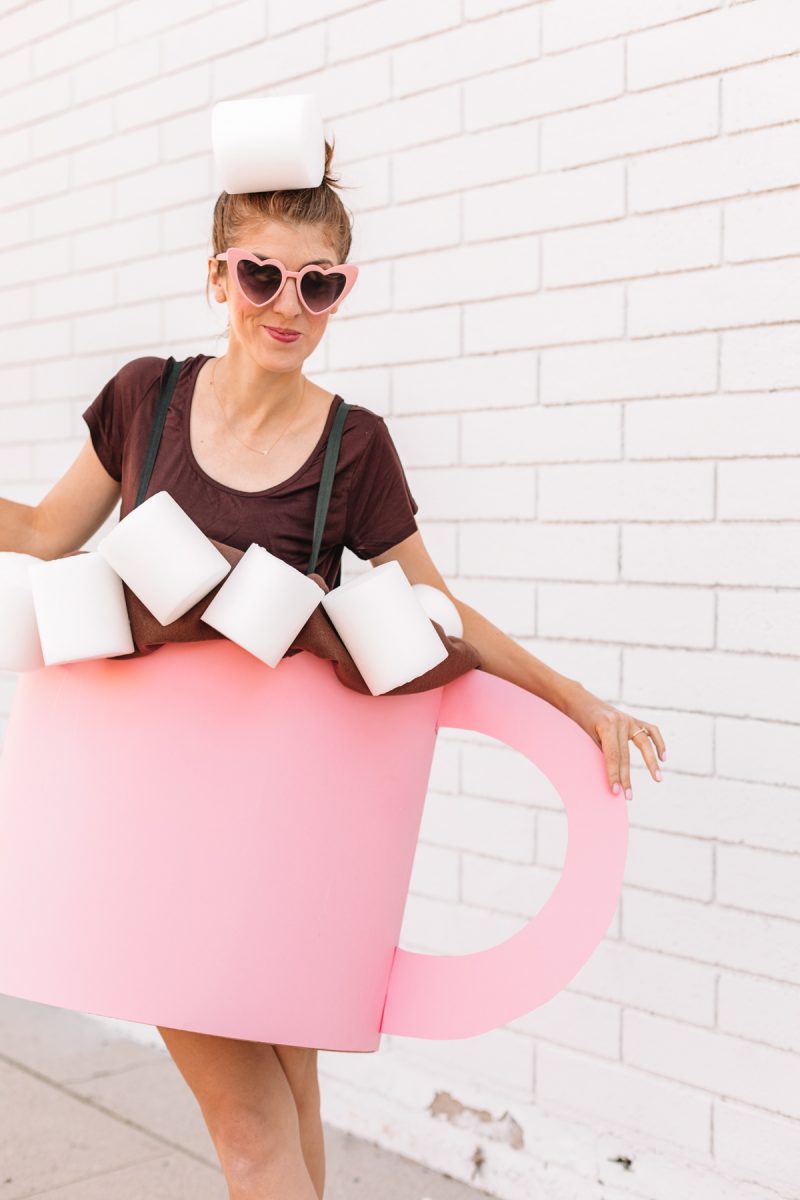 DIY Hot Chocolate Costume: Pink poster board, brown felt and some foam or cardboard oversized marshmallows will turn you into everyone's most comforting cold-weather drink… hot cocoa!
How To Make Candy Halloween Costumes
Candy costumes are fun to make because the colorful possibilities are endless! And you can reverse trick-or-treat and have a bucket full of matching candy to hand out to friends and family. Here's a few sweet ideas to get you started!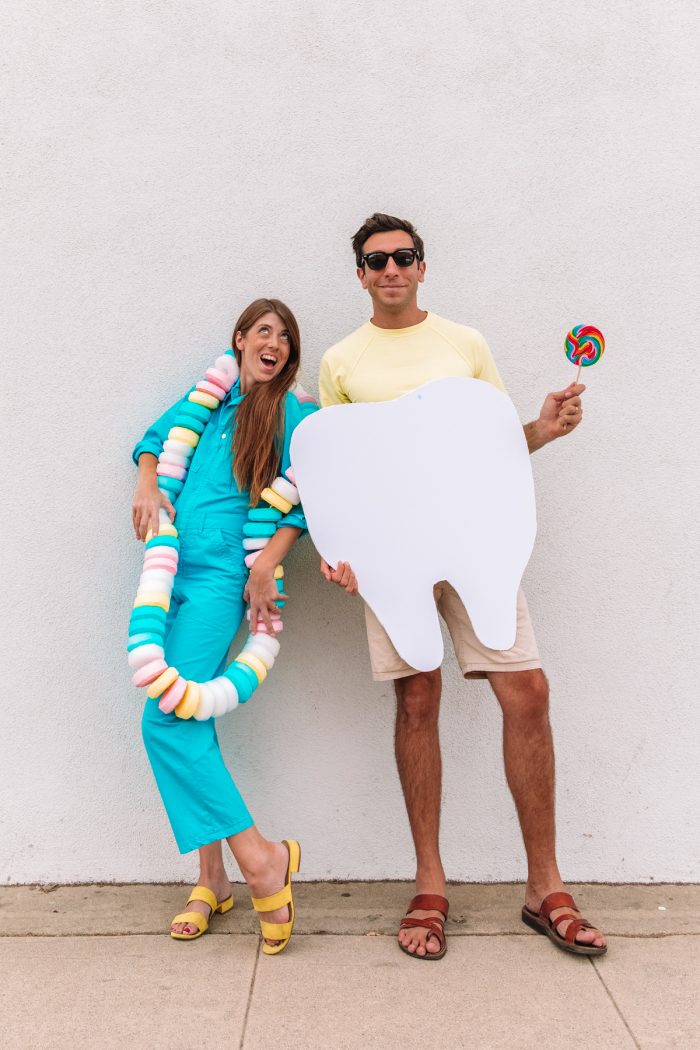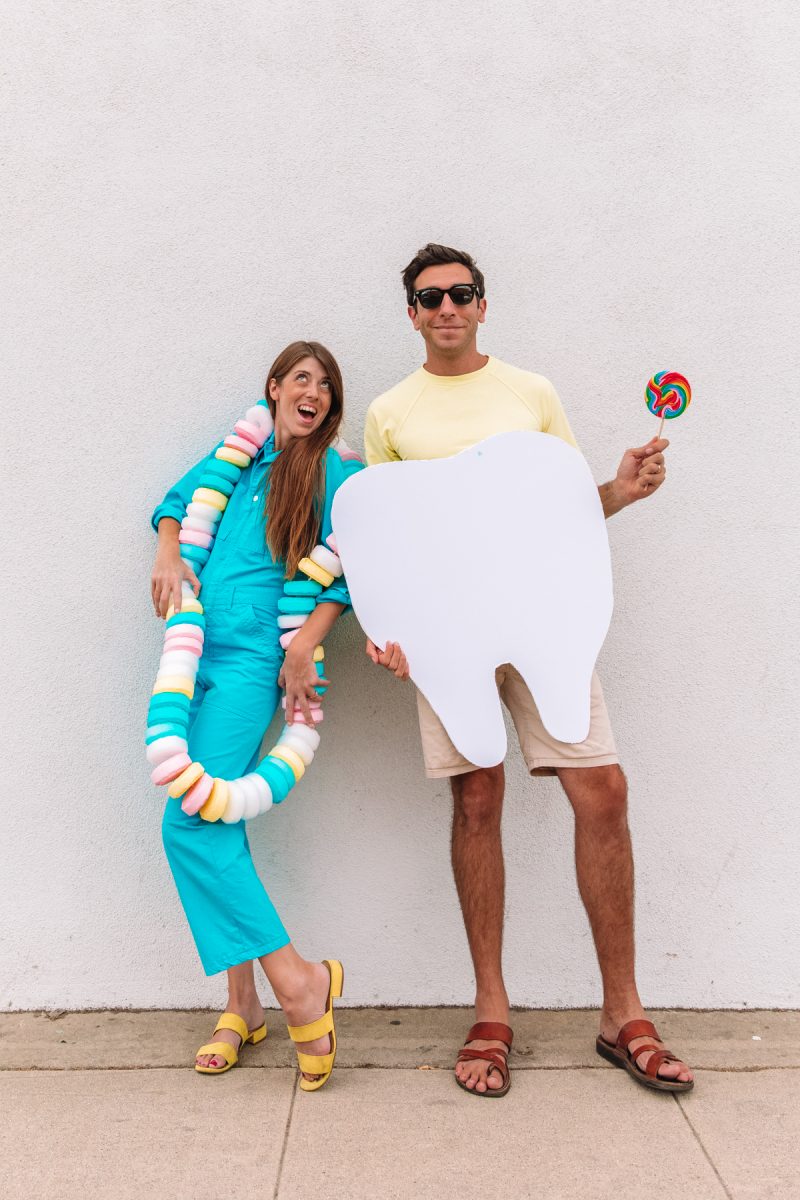 DIY Candy Necklace (+ Sweet Tooth) Costume: Old pool noodles can be spray painted and sliced into "beads" for a supersized candy necklace! Pair it with a sweet tooth costume for a great couples idea.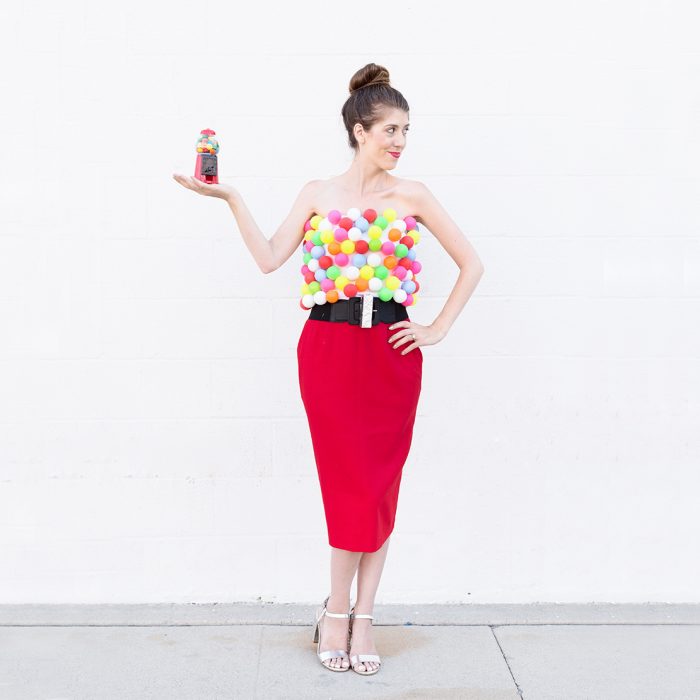 DIY Gumball Machine Costume: This costume has many options: ping pong balls, pom poms, even just painted "spots" can transform a white top into the top of a DIY gumboil machine costume!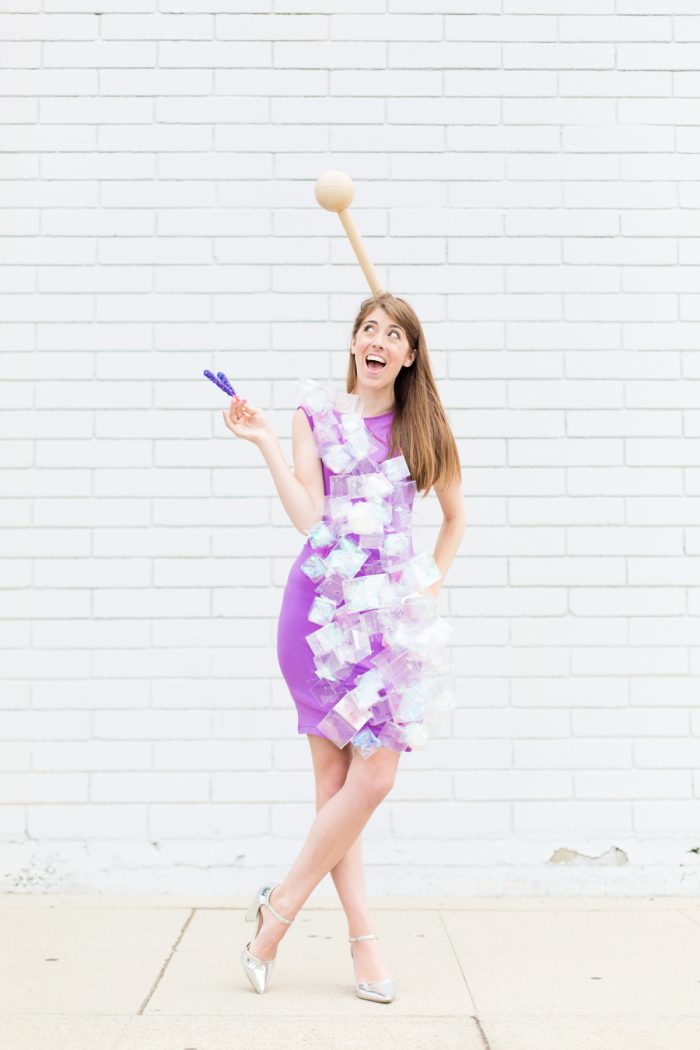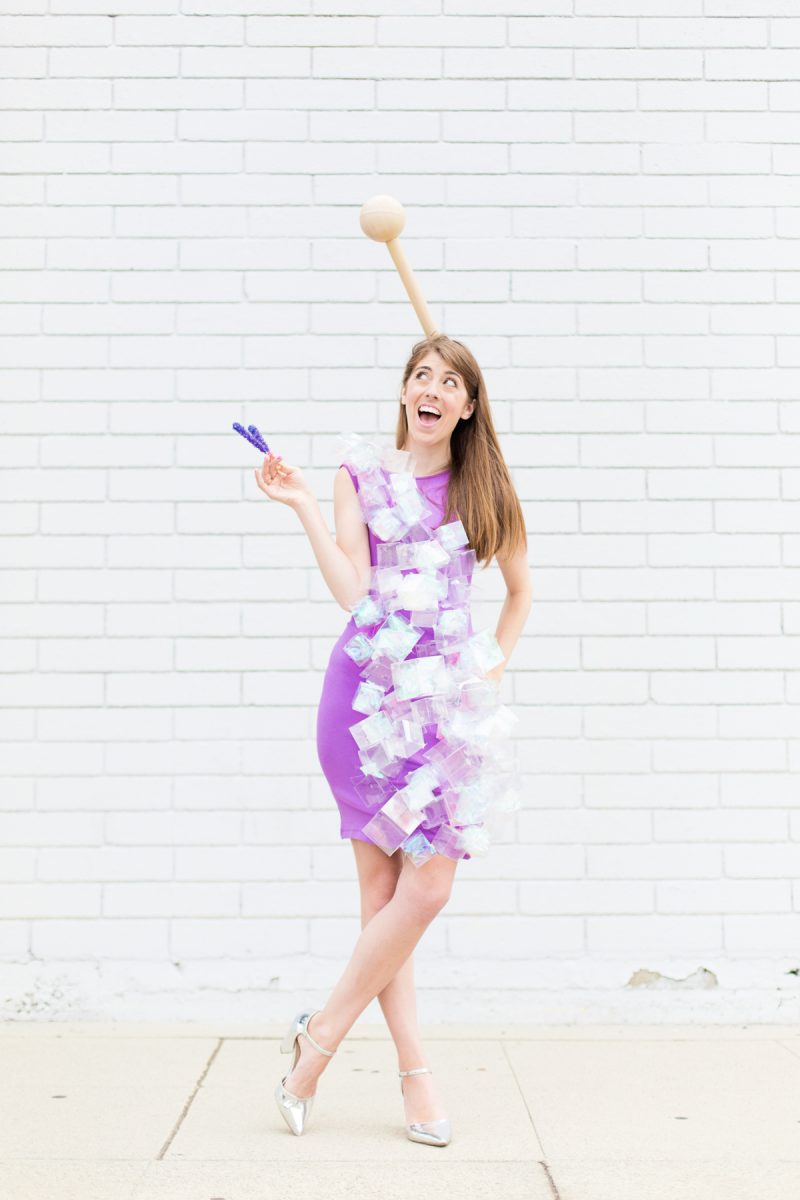 DIY Rock Candy Costume: Cellophane and clear treat boxes become a DIY rock candy costume when paired with a gravity-defying headband!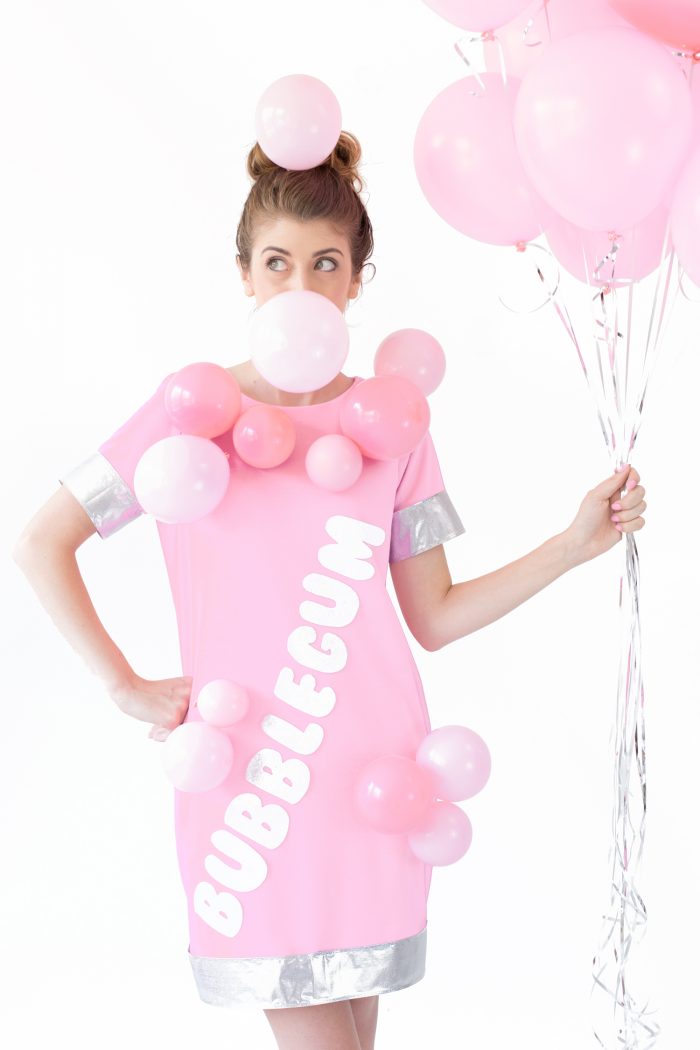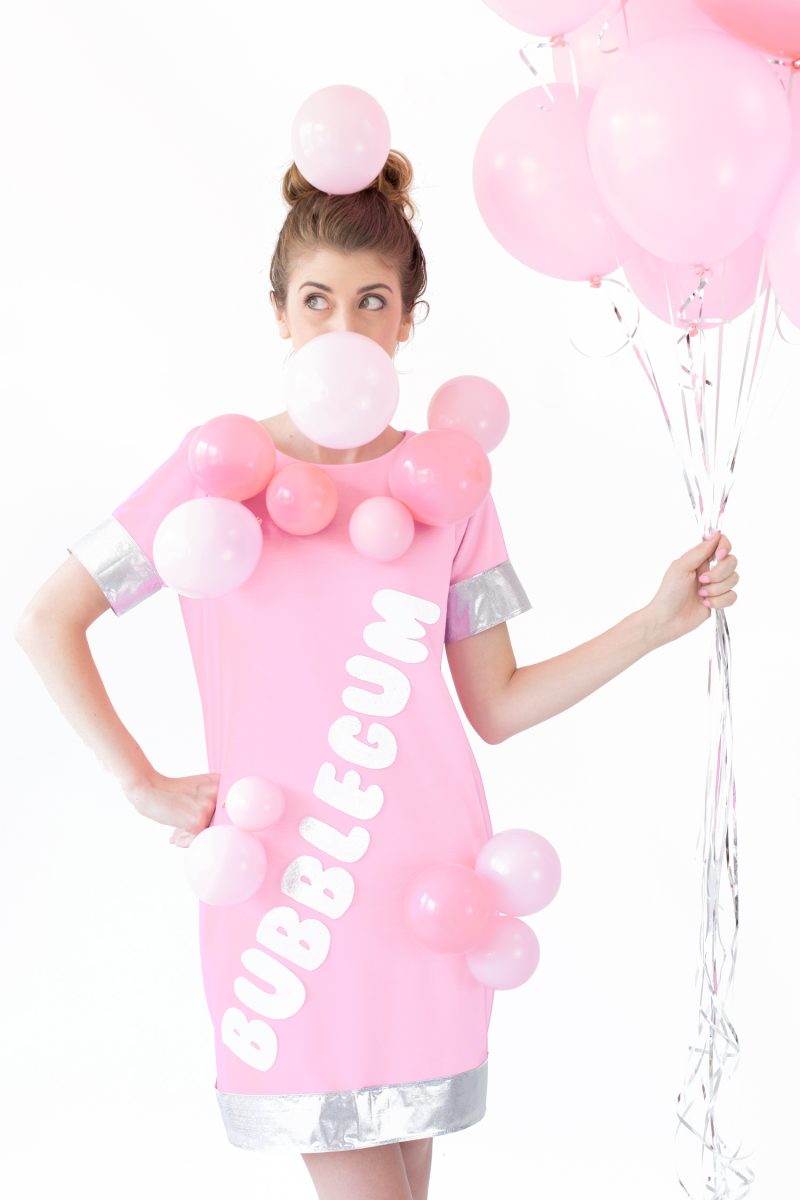 DIY Bubblegum Costume: Balloons happen to look just like giant bubblegum bubbles! Add them to a pink dress along with felt letters for a sweet bubble gum costume!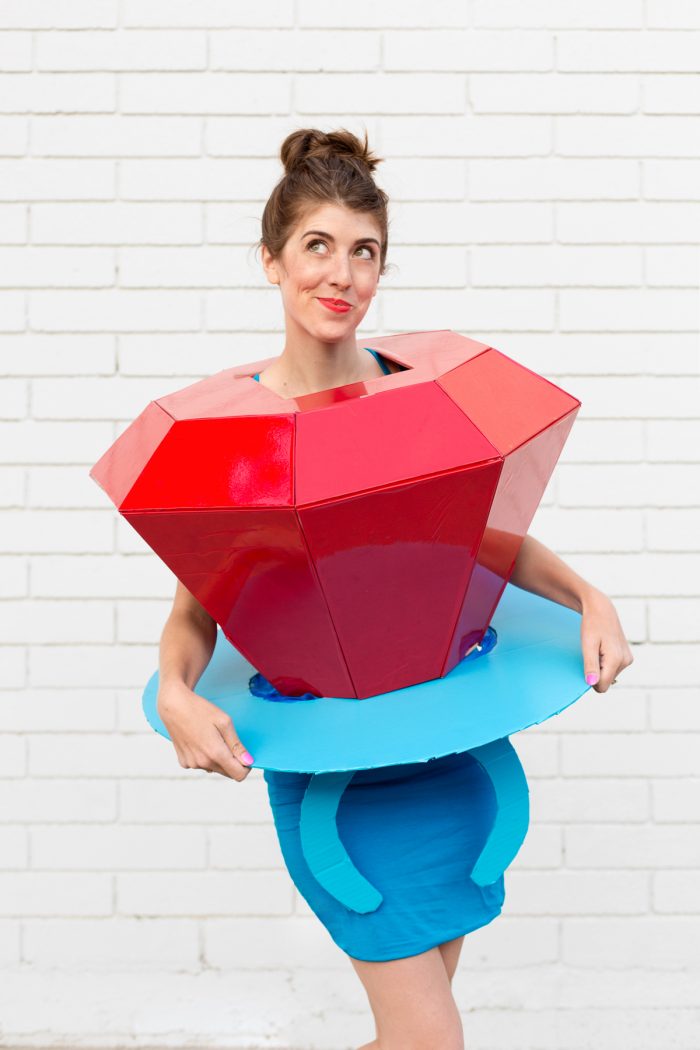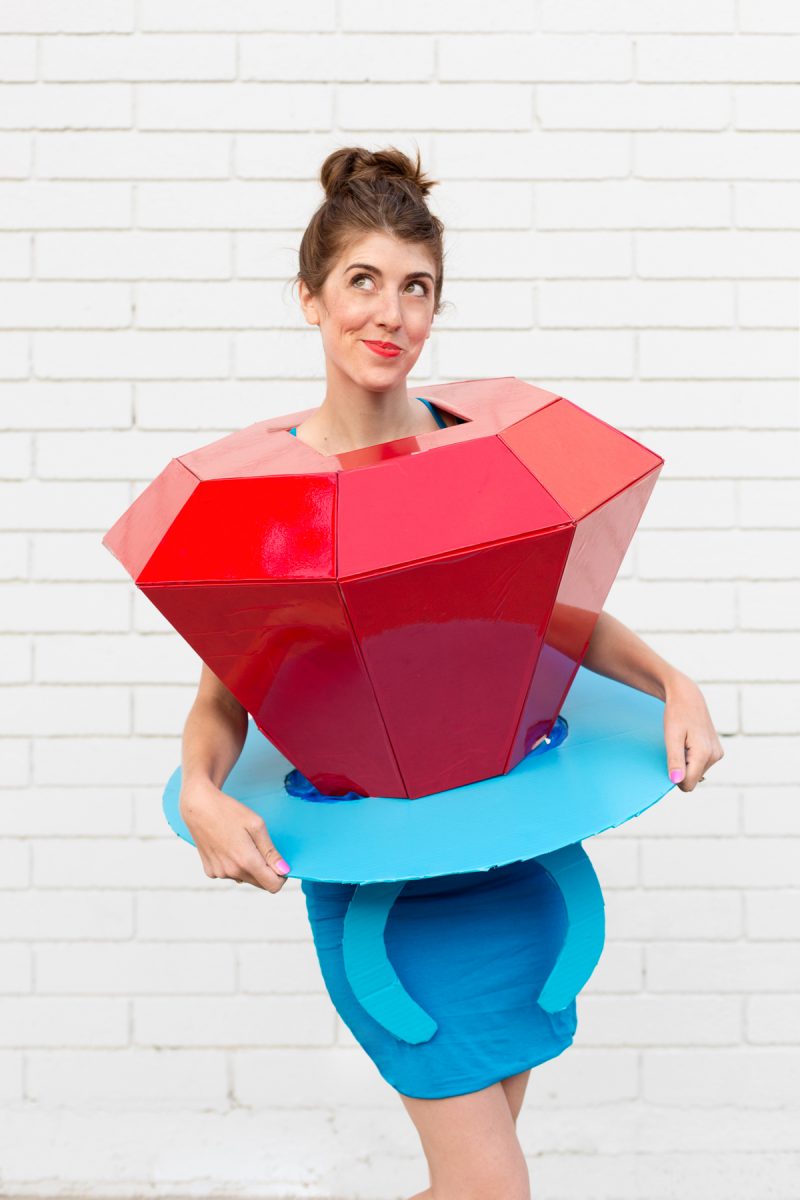 DIY Ring Pop Costume: Perhaps the only costume where math is involved, but it's worth it!! Who doesn't want to turn themselves into a giant ring pop for Halloween!?
Nostalgic + 90s DIY Food Halloween Costumes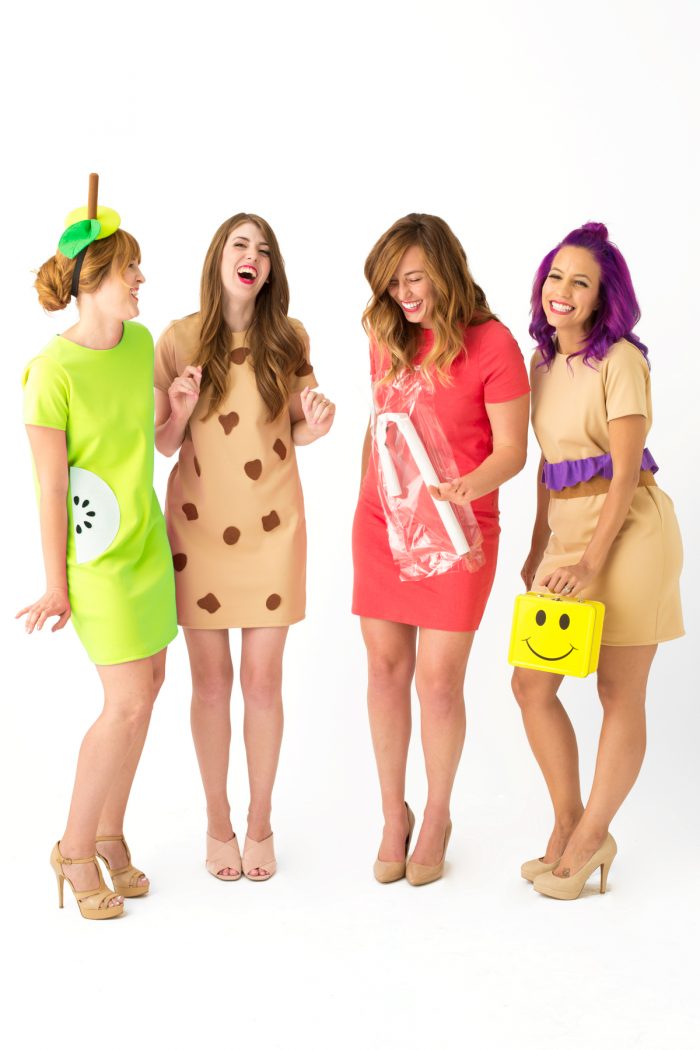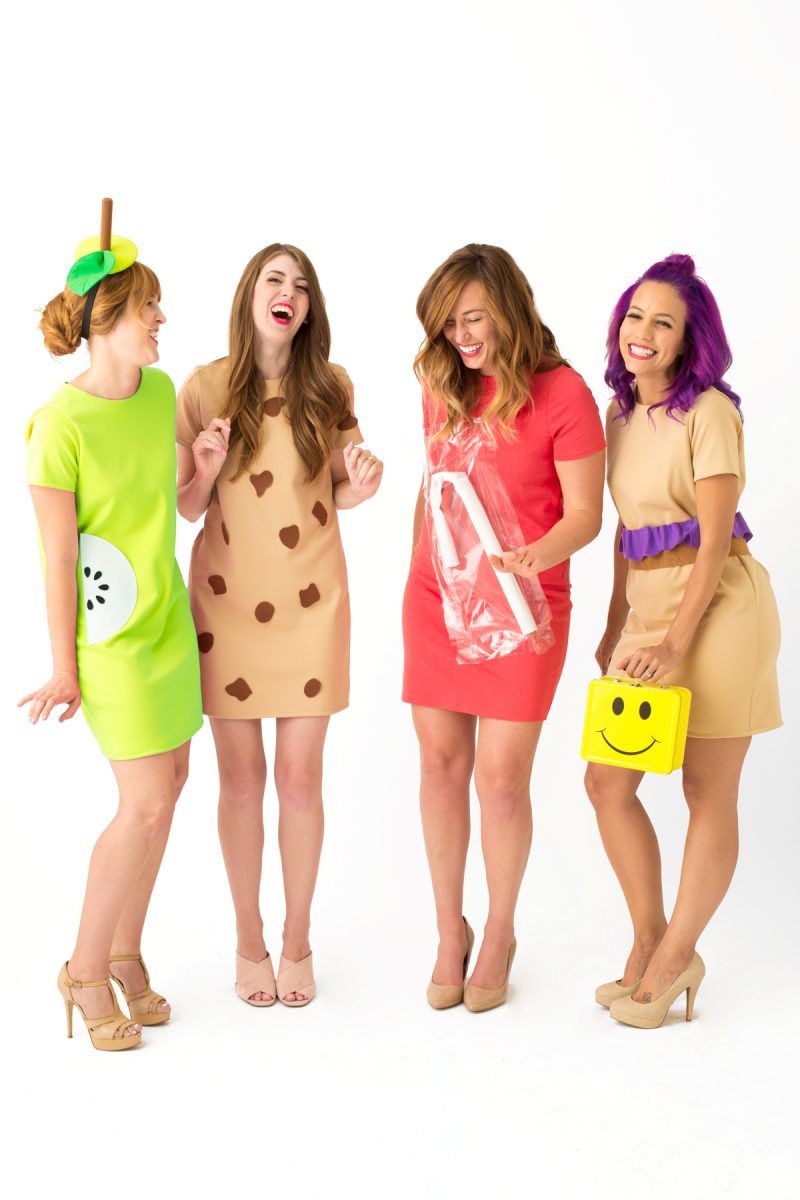 DIY School Lunch Costumes: Dress your family up as a classic school lunch, complete with a pb&J costume, juice box costume, chocolate chip cookie costume and an apple!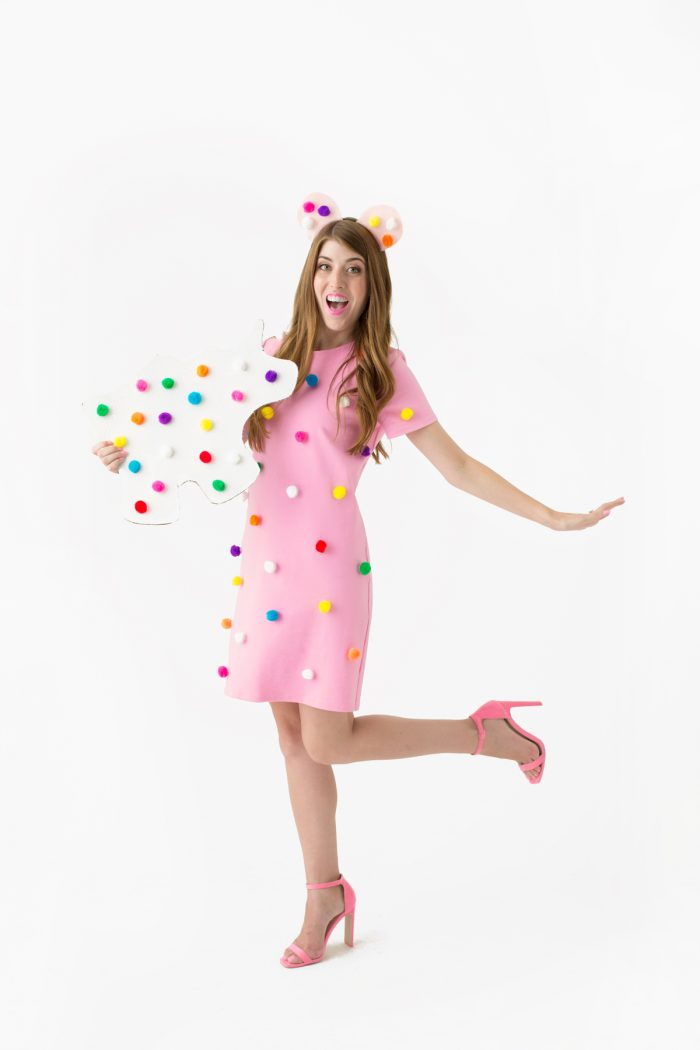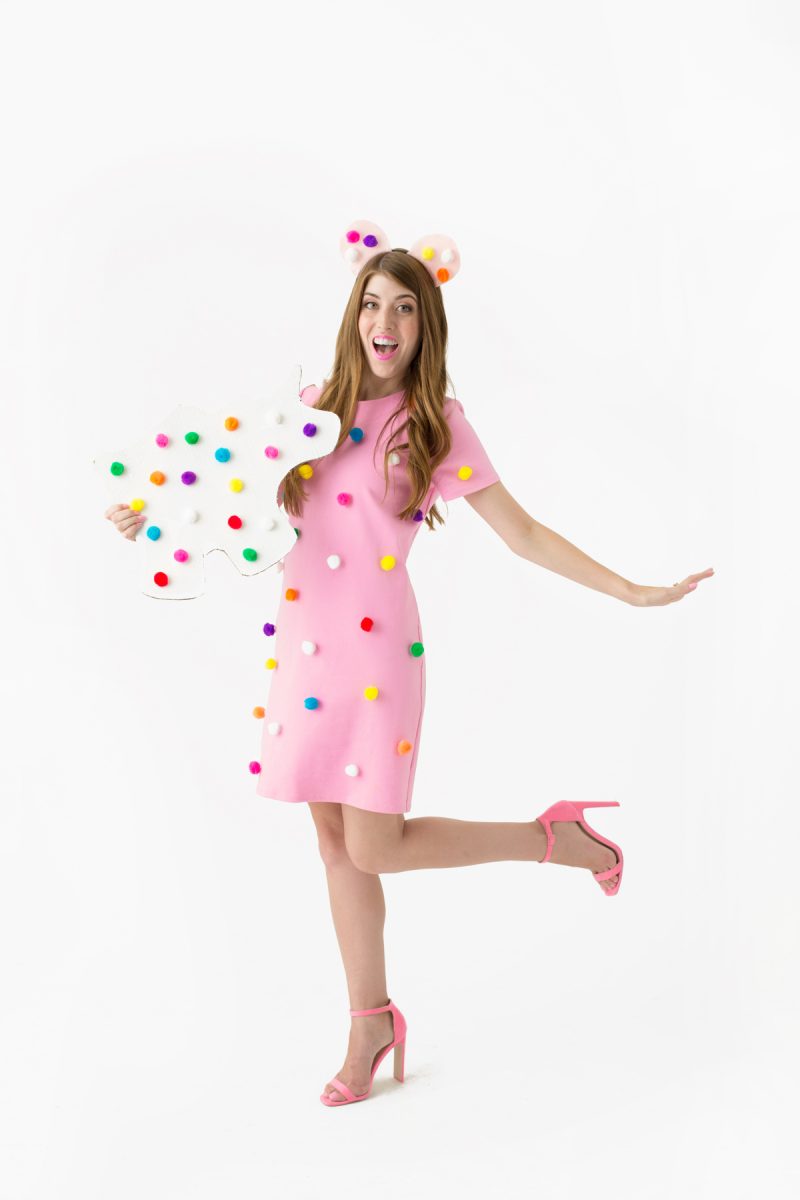 DIY Frosted Animal Cookie Costume: For all the party animals out there, dress up as everyone's favorite frosted animal cookies and bring the party to you!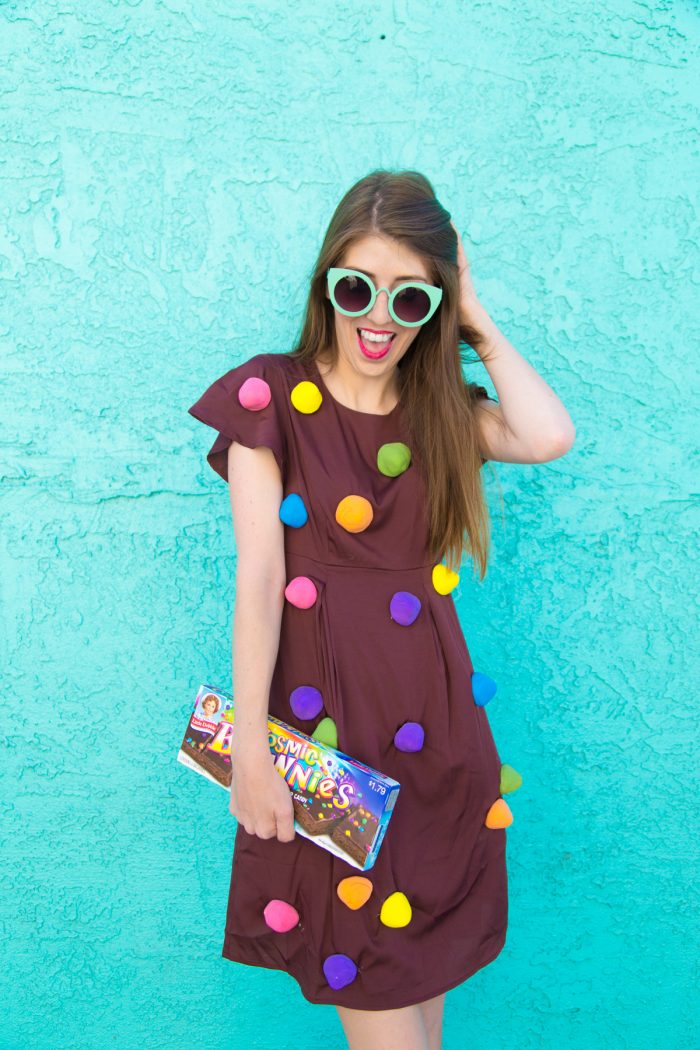 DIY Cosmic Brownie Costume: Remember Cosmic Brownies!? A crowd favorite treat, sprinkled with the most colorful chocolate chips which we made out of modeling clay!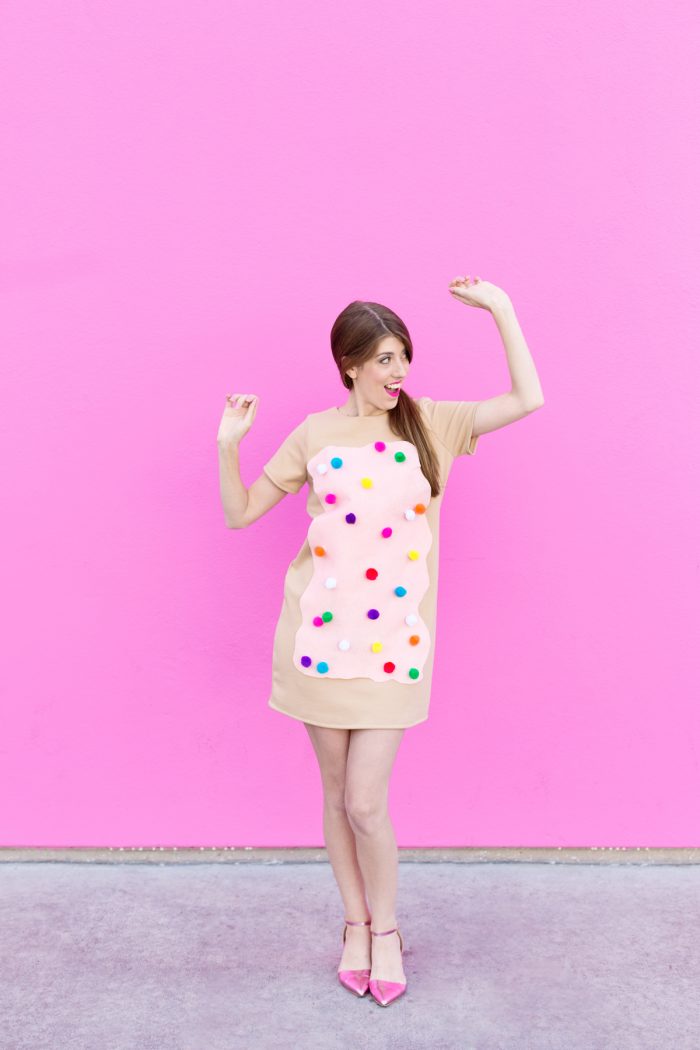 DIY Toaster Pastry Costume: Raise your hand if you grabbed a Pop Tart on the way out the door growing up? Pay homage to that with this DIY toaster pastry costume!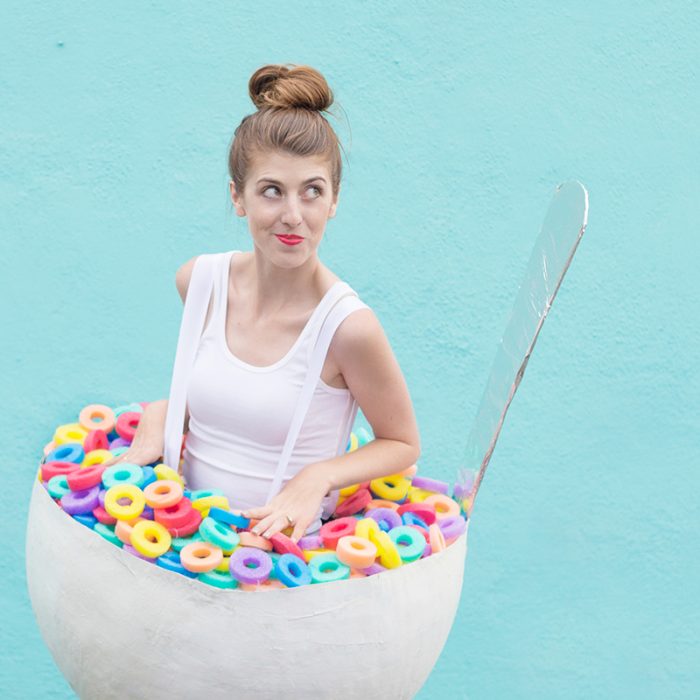 DIY Cereal Bowl Costume: The highlight of everyone's childhood was the day you got to eat a bowl of the sugary cereal for breakfast, right? Did you know with some paper maché and pool noodles you could make yourself a DIY cereal bowl costume!? It's true!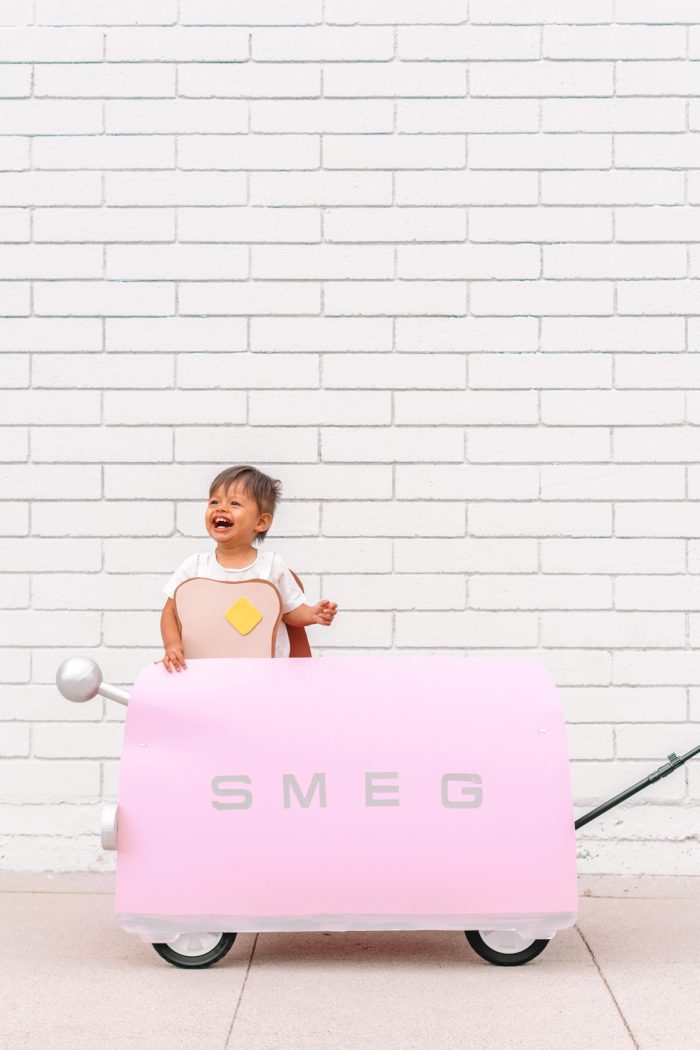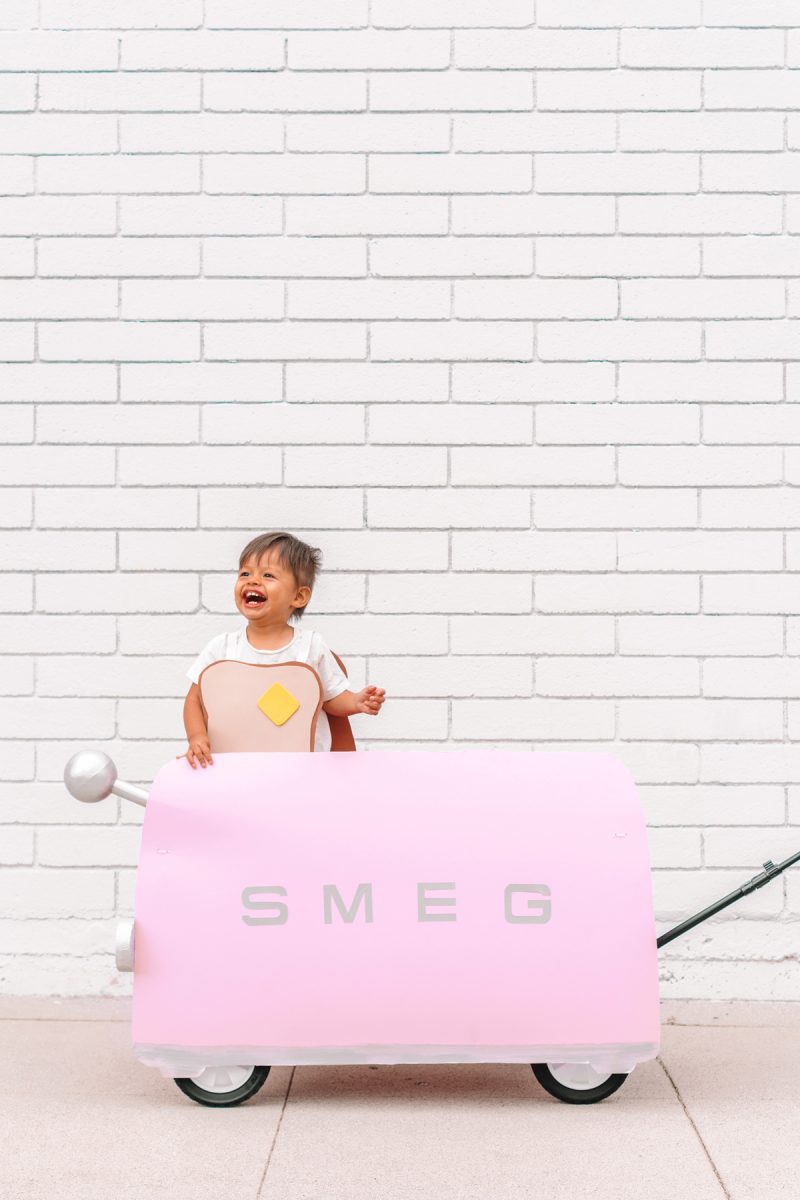 DIY Toast + Toaster Wagon Costume: A wagon costume is a great costume option for the little ones. Temporarily transform it into a retro style toaster, and your kiddo can be the adorable toast popping out of it!
Junk Food Halloween Costumes
If you're more the savory food type, we've got a few ideas for creating DIY junk food Halloween costumes too, and a lot of them pair perfectly with their dessert counterparts above!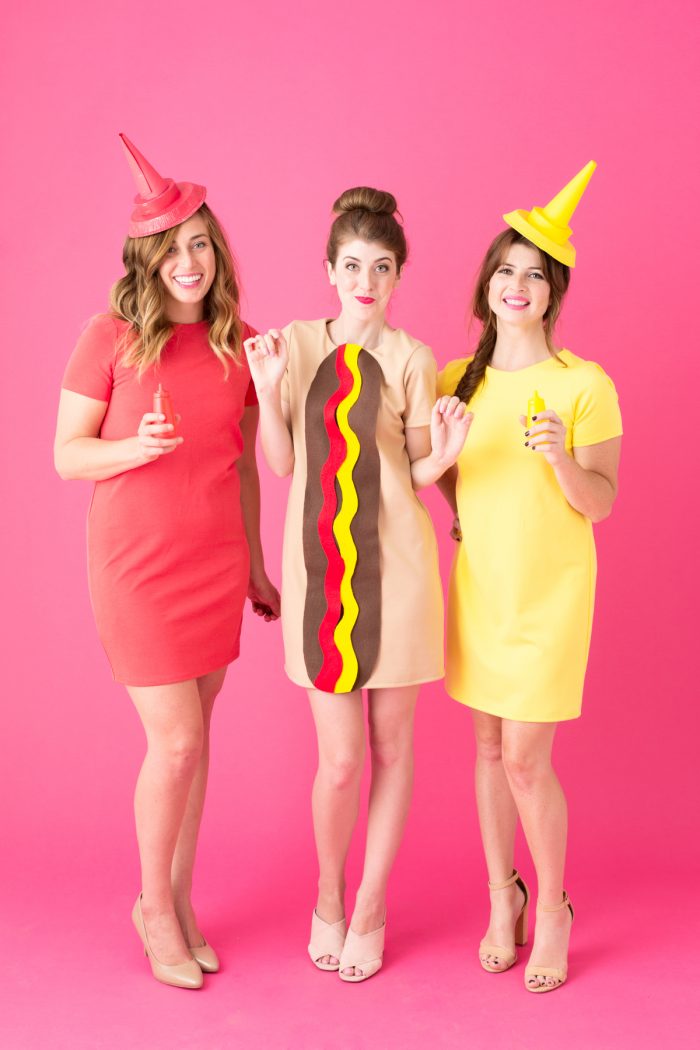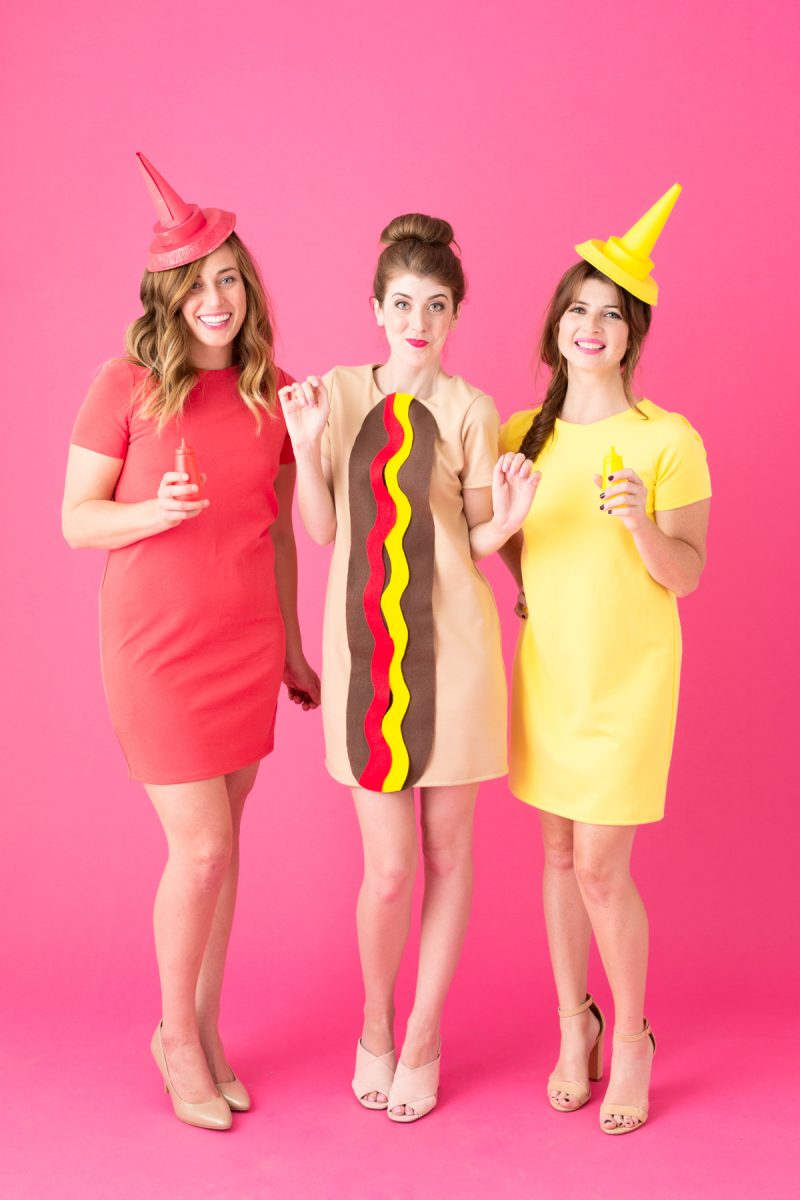 DIY Hot Dog Costume + DIY Ketchup and Mustard Costumes: Need a trio of costumes? How about a hot dog paired with it's pals ketchup and mustard!? All you need are three solid-color outfits and a few quick-to-grab DIY supplies!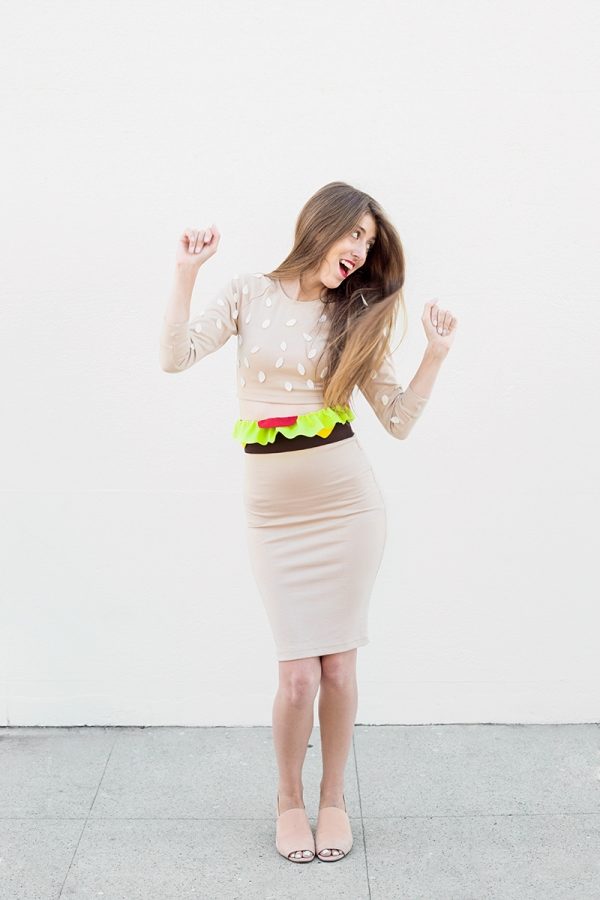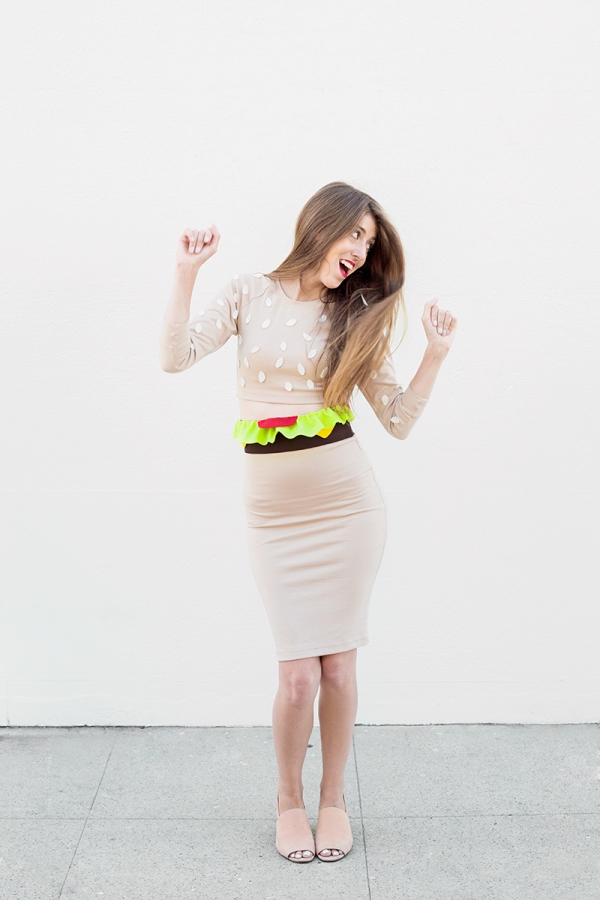 DIY Burger Costume: A neutral colored ensemble becomes a burger costume with a DIY burger belt (and some sesame seeds for good measure)!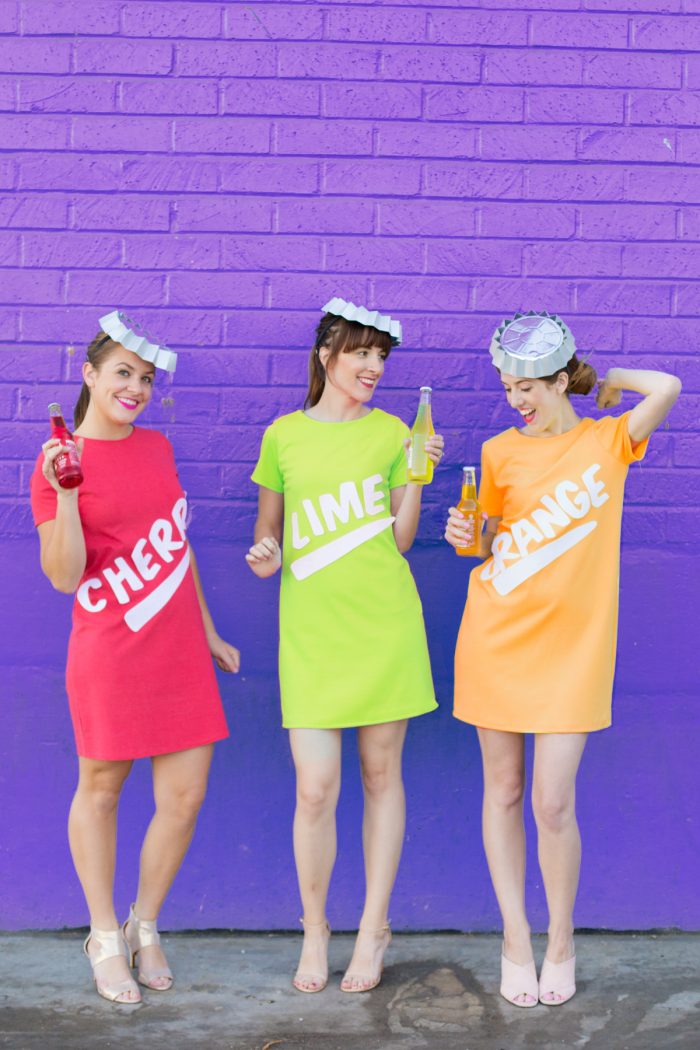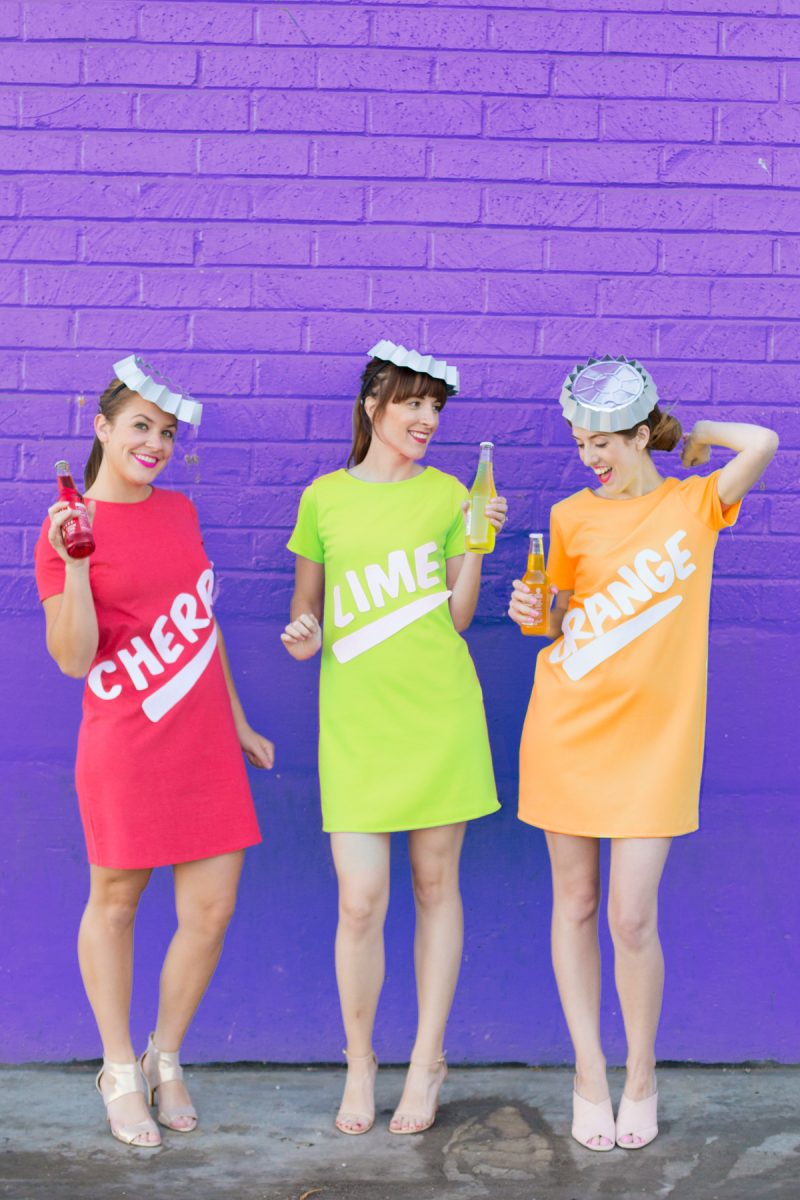 DIY Soda Bottle Costumes: Don an outfit that matches your favorite soda pop flavor and add a pie tin as a bottle cap!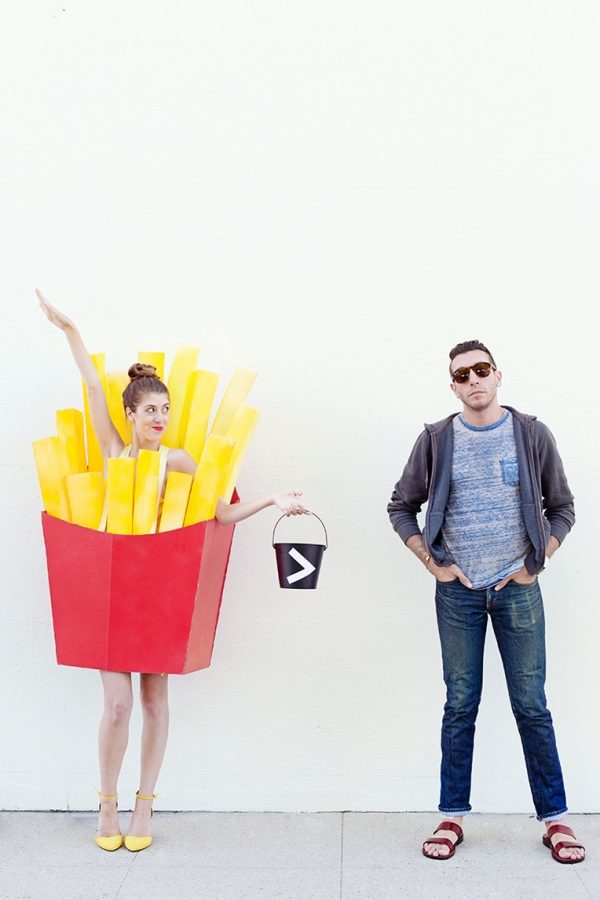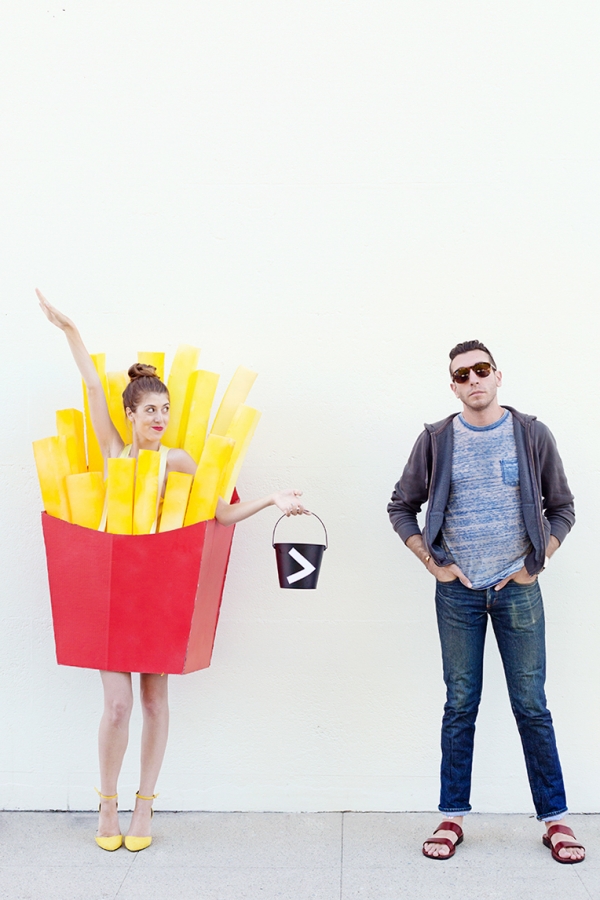 DIY French Fries Costume: Grab your can of spray paint and turn a cardboard box and some old upholstery foam into the coolest statement-making DIY French fries costume!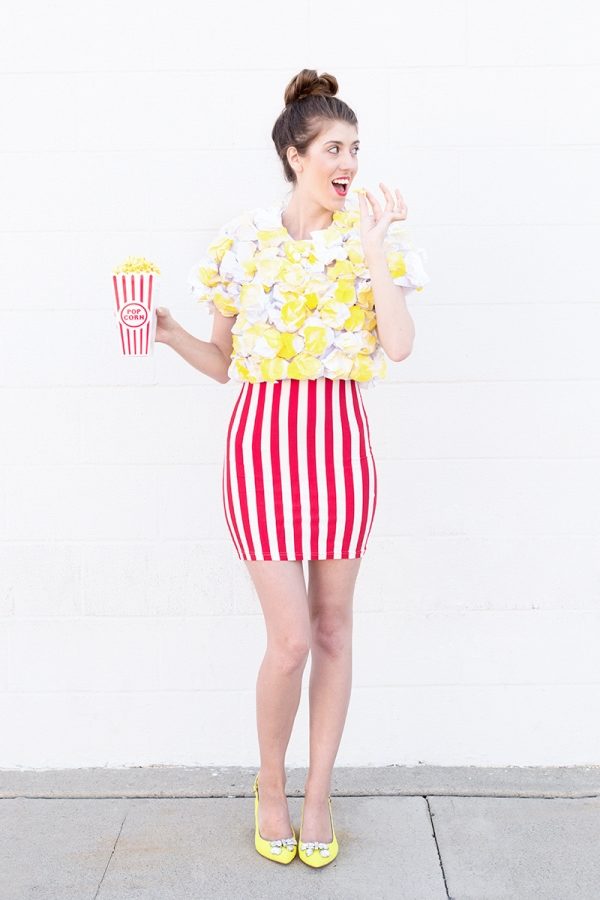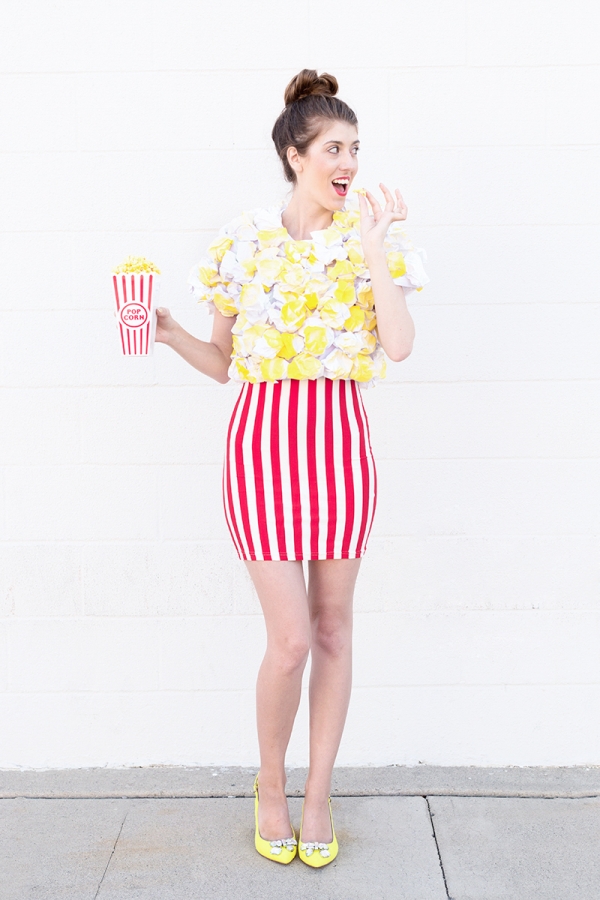 DIY Popcorn Costume: The popcorn from this DIY popcorn costume is made with something you almost certainly have in your home: computer paper!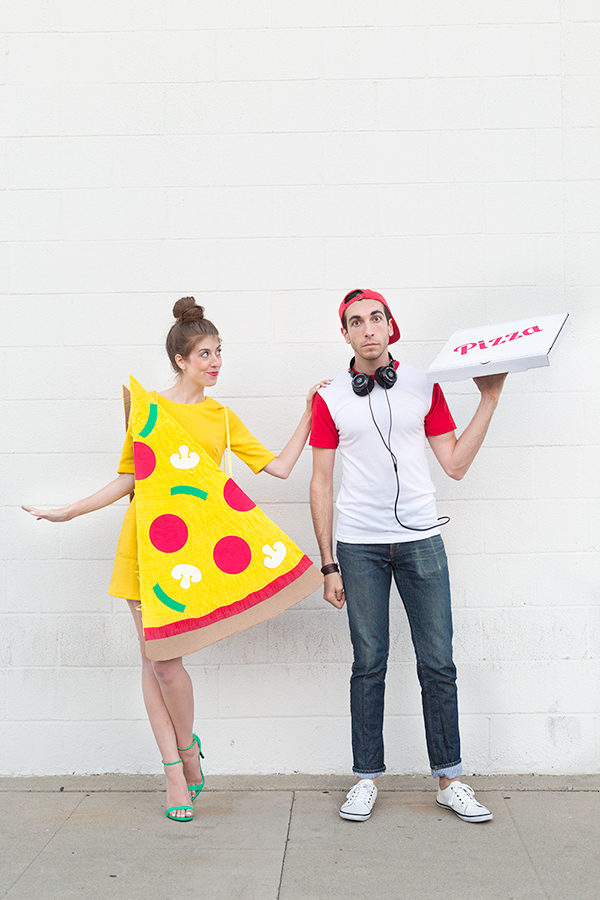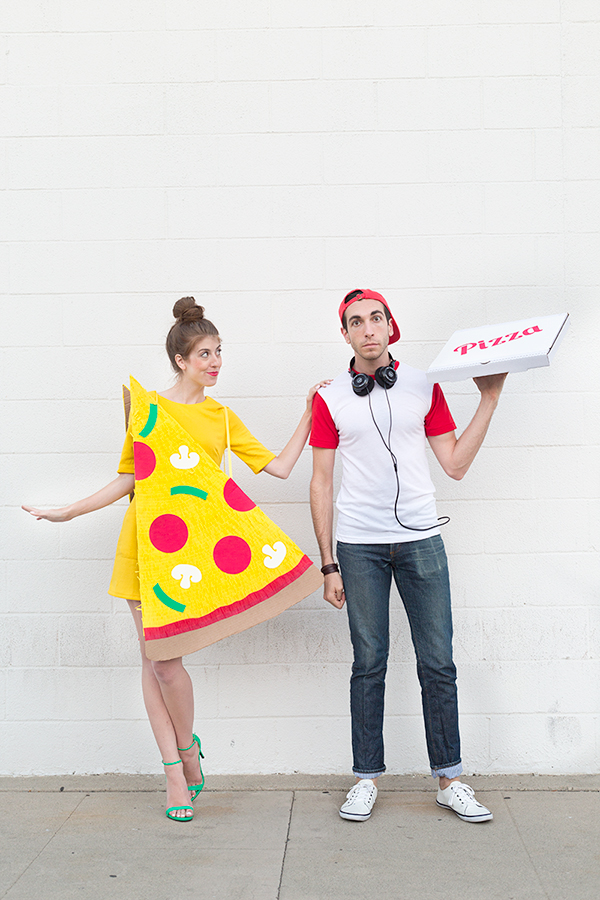 DIY Pizza Slice + Delivery Boy Couples Costume: This costume gives you an excuse to order a pizza, so that's an automatic win! Pair your delivery person costume with a fun DIY pizza slice for delicious duo!
Which one are you gonna be this year!? Looking for non-food costumes, you can view our full DIY costume library here!
If you make one of these DIY food Halloween costumes, be sure to share it with #studiodiyincostume!!!
SaveSave
SaveSave