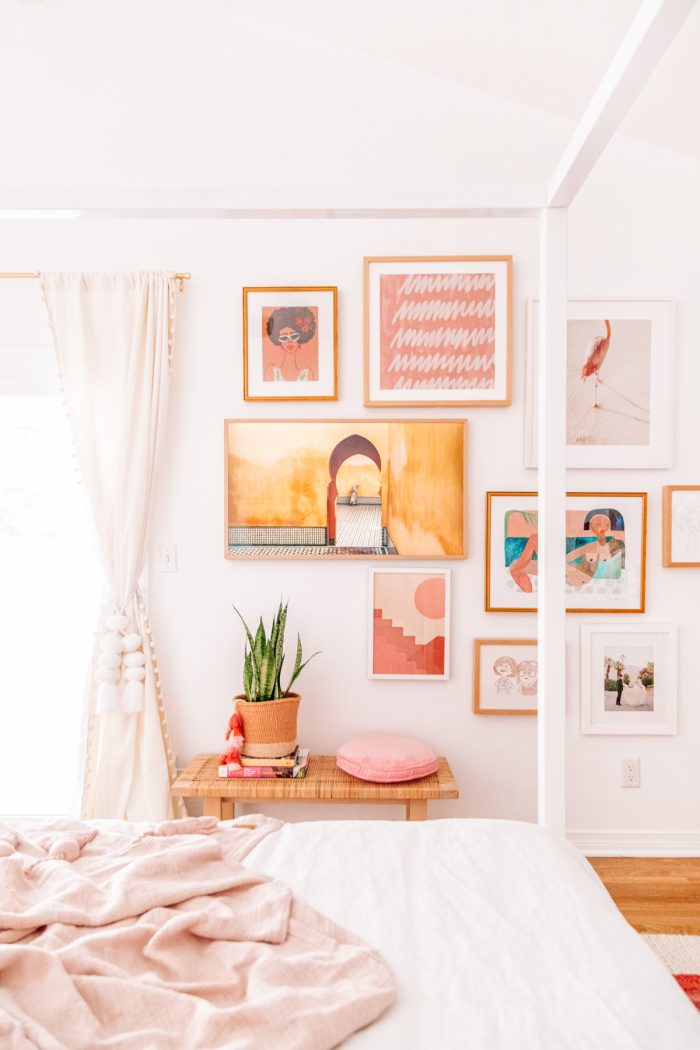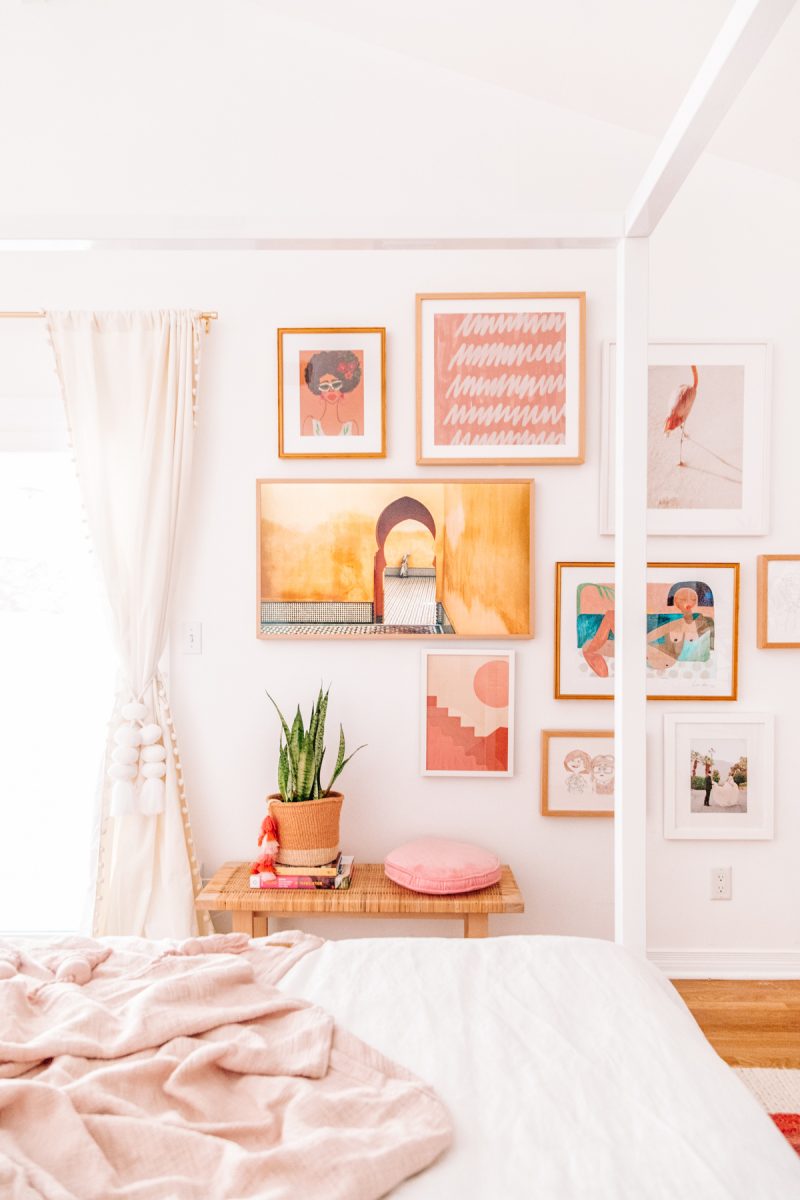 Let's talk about framing art, and more specifically how to frame art on ANY budget.
Do any of you have a pile of photos or art that you haven't framed because you can't find a frame that fits or you're just blown away by the cost!? Same. I'm a self proclaimed art hoarder and while I may never have enough walls to fit all the art I've gathered, I have figured out how to frame many of my pieces in a way that works best for that individual piece.
I've gone the inexpensive store bought route and I've done the totally custom route. I think both have a place in the framing world and it's a combination of both circumstance (What is your budget? Is your art piece a standard or strange size?) and personal preference (What style frames do you even like? Do you like mats? Do you like a formal look or an informal look?).
I'll answer all those questions today as I walk you through framing options that range from $7 into the hundreds (and there's even a free option, too!).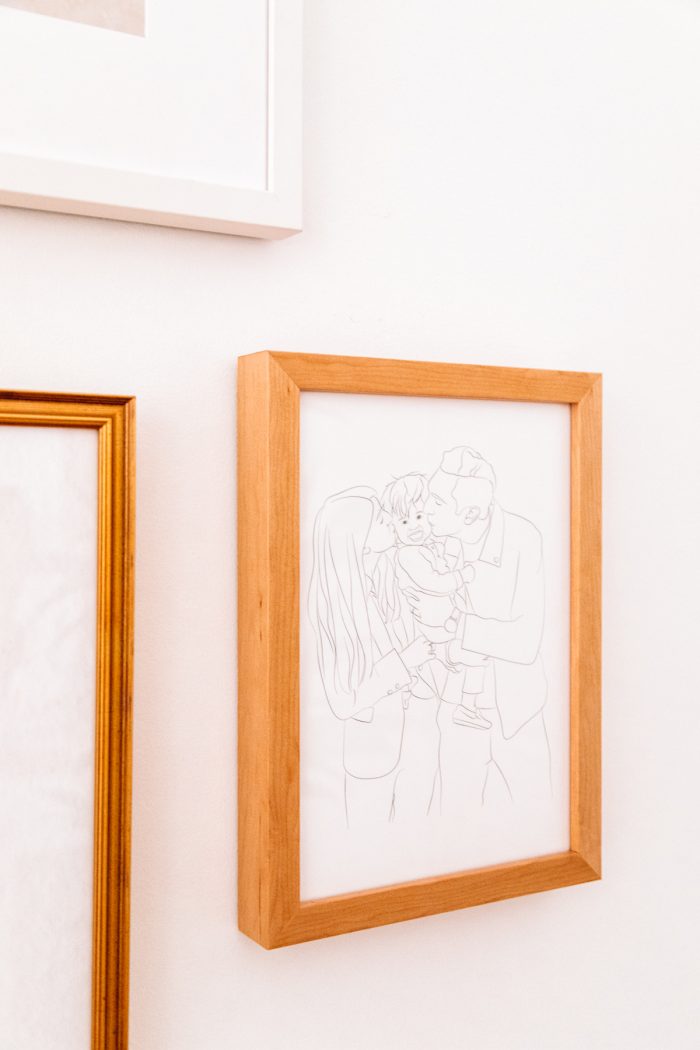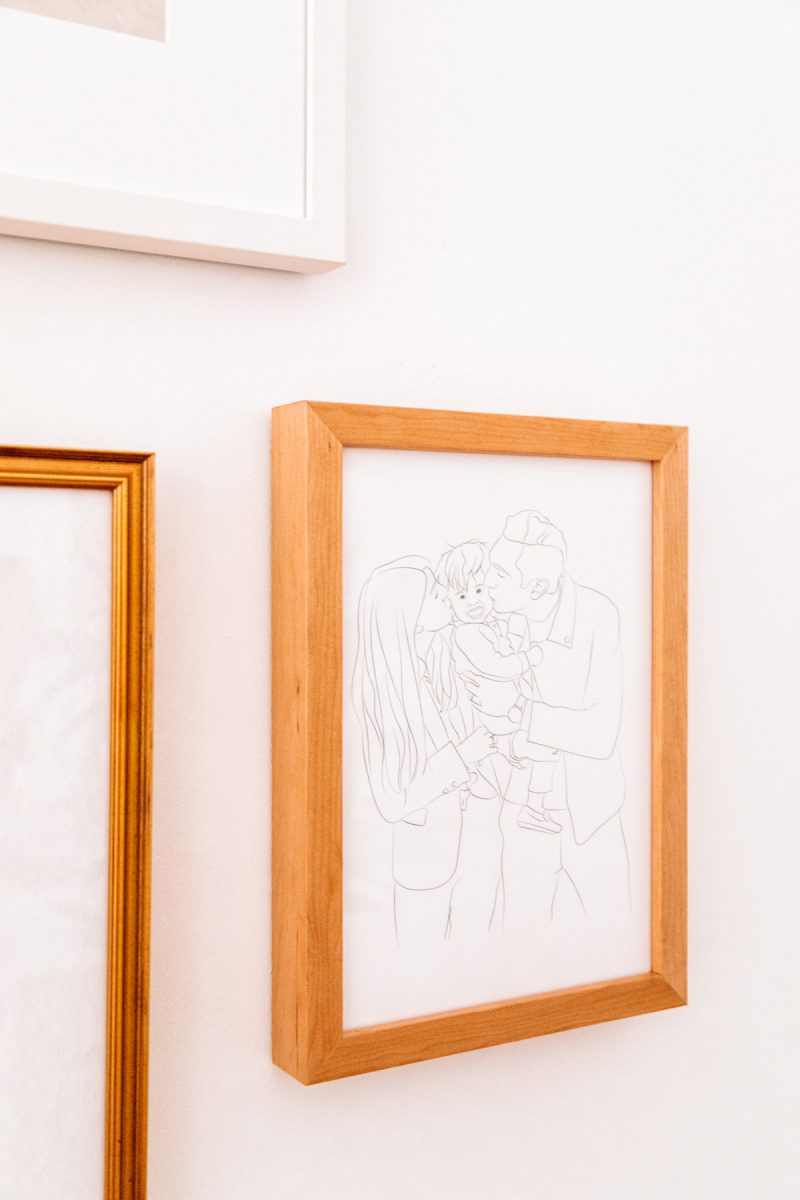 Overview: The Many Ways to Frame an Art Piece
Below I'll list out the main ways to frame an art print, photograph or other two dimensional piece of art. These will be the main areas I'll cover in this post.
Purchasing a frame that comes with a mat that fits your art piece or photograph. This means that the mat that comes with the frame has an opening that is the size of your art piece. All you'll need to do is insert your art into the back and you're done!
Purchasing a frame, regardless of mat size, that fits the exact dimensions of your art piece or photograph. This means, you'll purchase a frame that is the exact size of your art piece and you will frame it without a mat or "full bleed." If your frame came with a mat, you can toss or recycle it.
Purchase a frame that is the size you want and custom make a mat to fit both the frame and your art piece or photograph. This means you purchase a frame that is larger than your art piece, with the intention of creating a custom mat to use with it. I will discuss the options for doing this below!
Custom frame your piece. This means you want to have a custom frame created to fit your exact piece of art perfectly. This is the most expensive option, but there is significant value in it for expensive, sentimental, or unique sized art.
Both personal preference and budget will help you determine which route you want to go, in addition to factoring in what will look or fit best for any given art piece. If you're creating a gallery wall, you'll want to consider if you want all the pieces to have a similar look when framed (i.e. they all have mats or they all have the same frame) or if you want to vary things up.
In addition to the above, there are also framing alternatives that work great for certain types of art, I'll discuss those as well!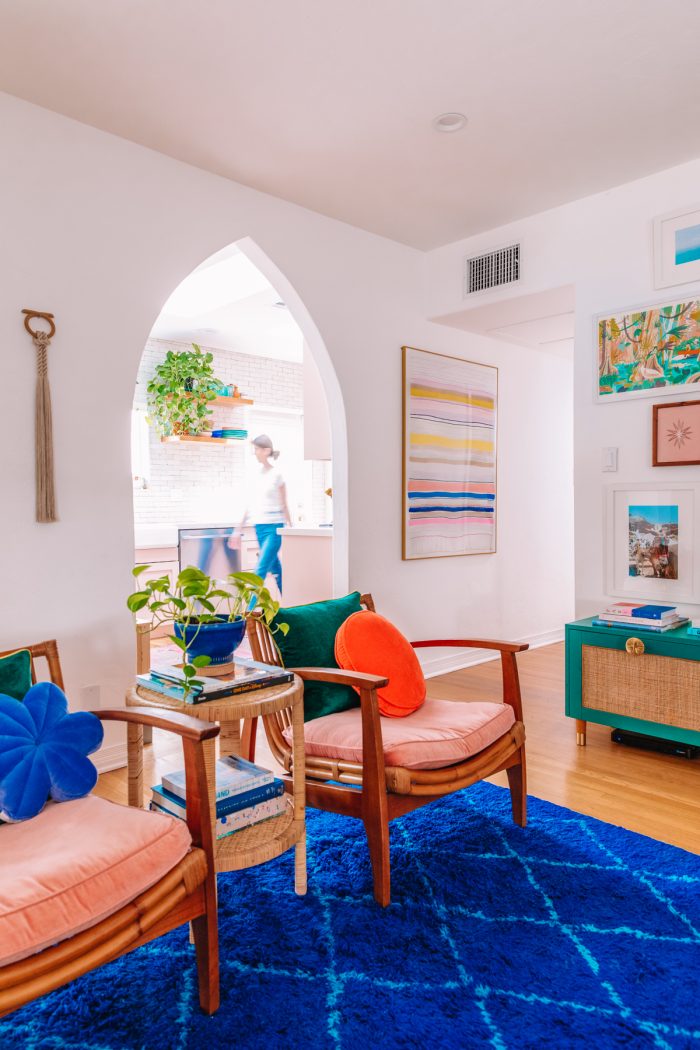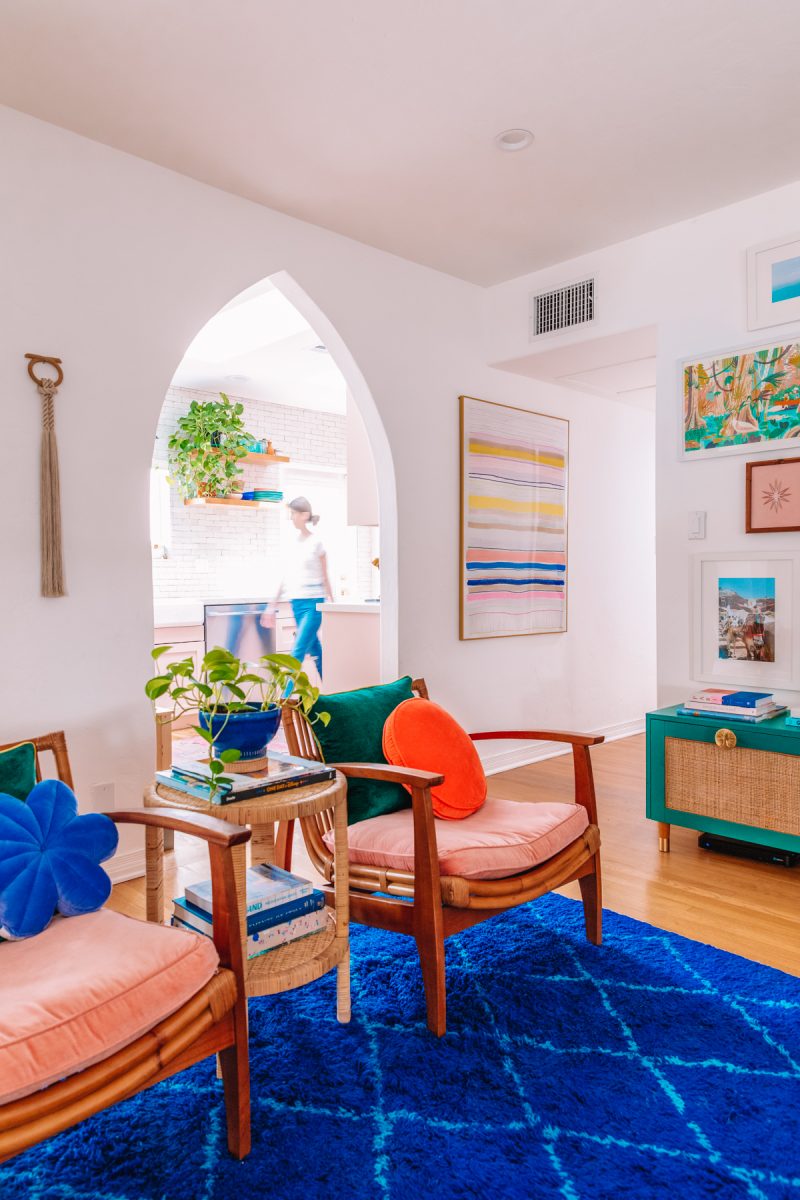 Sizing Tips To Keep In Mind
When buying frames, check ALL the dimensions listed. There are three sizes that come into play
The artwork size: This is the maximum size of artwork that a frame can fit, without a mat.
The mat size: If the frame comes with a mat, this will indicate what size artwork the opening in the mat will accommodate.
The frame size: This means the size of the outer perimeter of the frame. Keep in mind: If you purchase a wide frame, this will be a bigger factor as you'll need to factor that in when hanging it in your home to ensure you have room!
A LOT of frames are listed as the size of the photo/art it is intended (i.e. the size the mat it comes with will fit) for not the actual size of the frame.
If you have a piece of art that is a standard size and you want to avoid doing a custom mat, you can look for frames that either already have a mat that size or a frame that is that size itself so you would frame the piece without a mat.
If you have a unique sized piece that you are planning to get a custom mat for, you'll want to look at the frame size and ignore the mat size. Most of the time, you'll want to find a frame that is as proportional to your art piece as possible, so that the mat you create is similar in width for the top/bottom and the sides.
Many sites also sell frames that have "oversized" mats, meaning the art or photo the frame is intended for may be quite small (like 5×7″) even though the frame is quite large (like a 13″ square).
Always check the "dimensions" section when buying online, or look at the full dimensions which are generally listed on the insert in the frame when purchasing in person.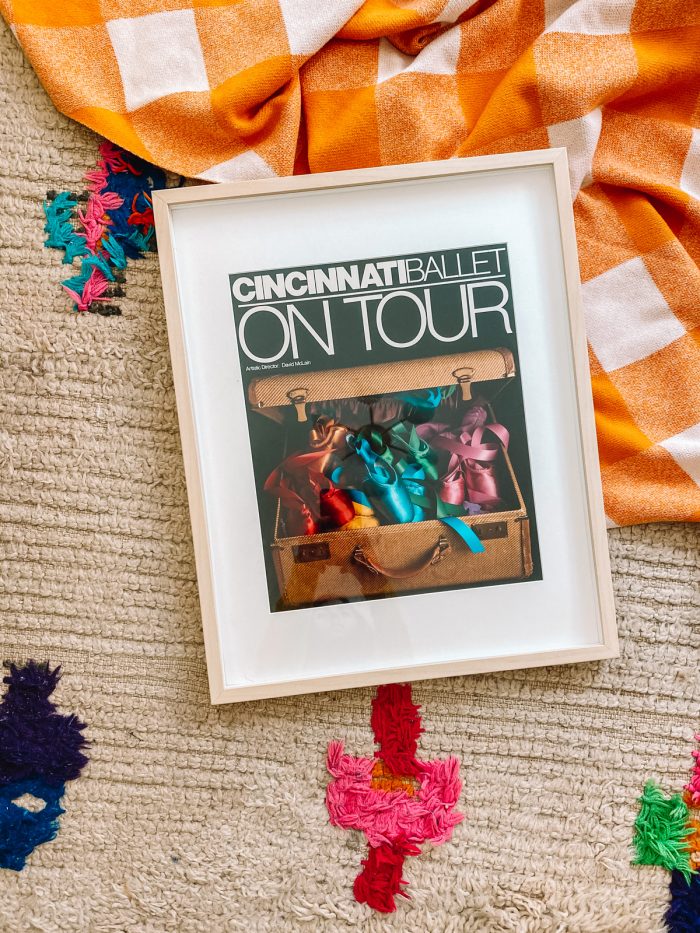 Favorite Store Bought Frame Resources
Aside from a few custom framing projects, I've almost always started with a store bought frame when framing art, and gone from there. I'll discuss how to make store bought frames work for your art in a later section, but first I wanted to share a few sources for frames. They're listed, roughly, in price order, from least expensive to most expensive.
Of course, if you can find a store bought frame that is the exact right size for your art, this will be one of your most budget friendly "new" (not used, we'll discuss that later too!) options.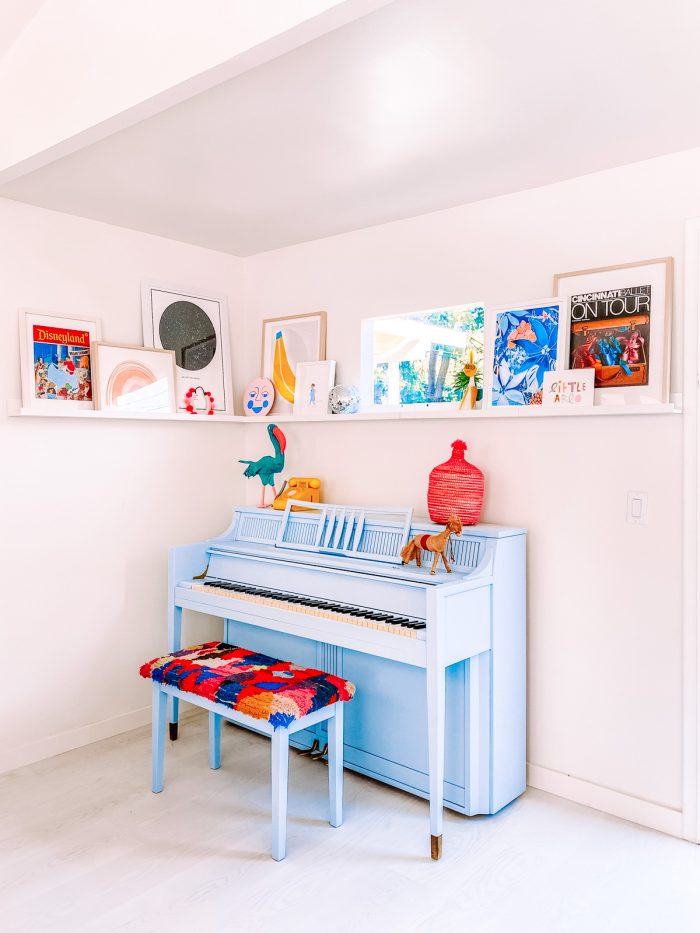 IKEA: IKEA, per usual, is the most budget friendly option when it comes to store bought. They have some nice, simple, narrow frames though beware as the frame sizes are a bit strange proportionally. Up close, you can tell a difference in quality between IKEA frames and others (it has plastic instead of glass) so that is something to be aware of!
Shop all frames from IKEA here!
My faves: White RIBBA Frames | Birch HOVSTA Frames
Target: Target has really been upping their frame game. They have some beautiful, streamlined frames in every material and hue and they are a good price point. If you can find one from Target that works for your art piece, I would definitely recommend going that route from a budget perspective!
Shop all frames from Target here!
My faves: Thin Metal Frames | Narrow Rounded Wood Frames | Thin Brass Poster Frames | Mid-Tone Wood Frames | Made by Design White Frames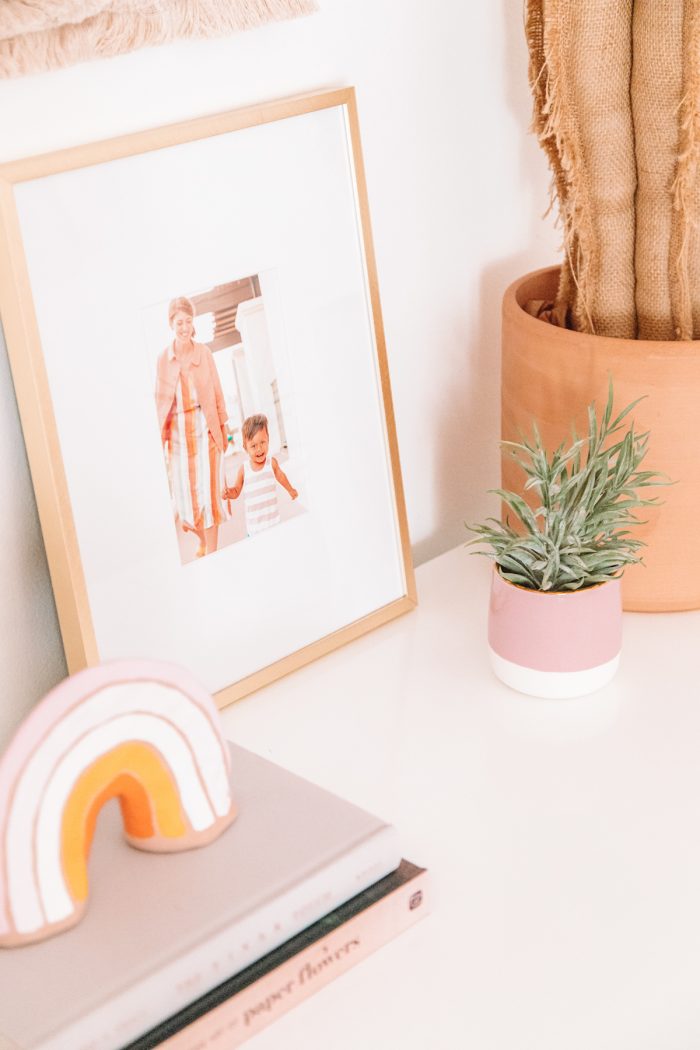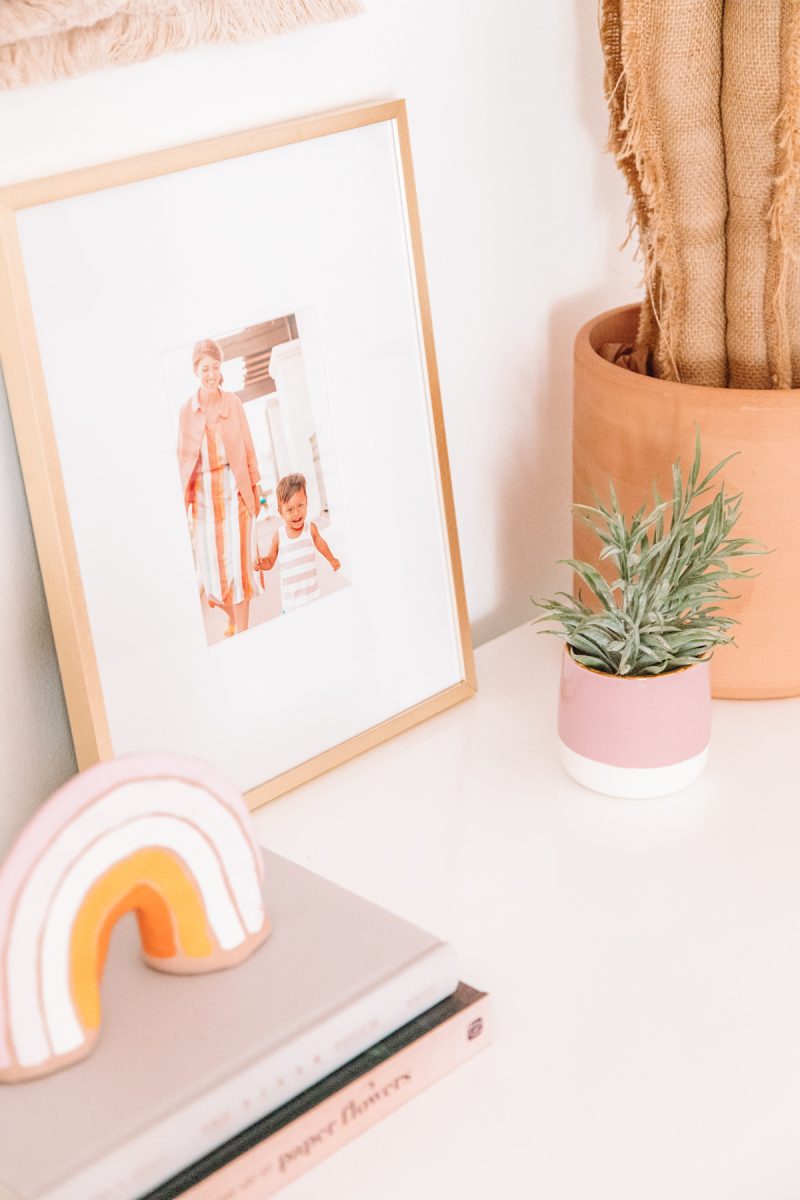 Michaels: Michaels has a huge variety of frames, in all styles and sizes, and you can often catch them on a sale for a discount. The style and quality can be hit or miss, though. I try to stick to the solid white frames from Michaels and find a style that has the narrowest frame as I think that makes the art look more elevated.
I prefer to shop for Michaels frames in person (to see quality and color), but you can shop online for them here too!
Note: I have noticed that the white frames I've gotten from Michaels are a cooler white than other frames which seem to be more warmer. That's just something to keep in mind if you are intending to mix and match with other white frames you already have!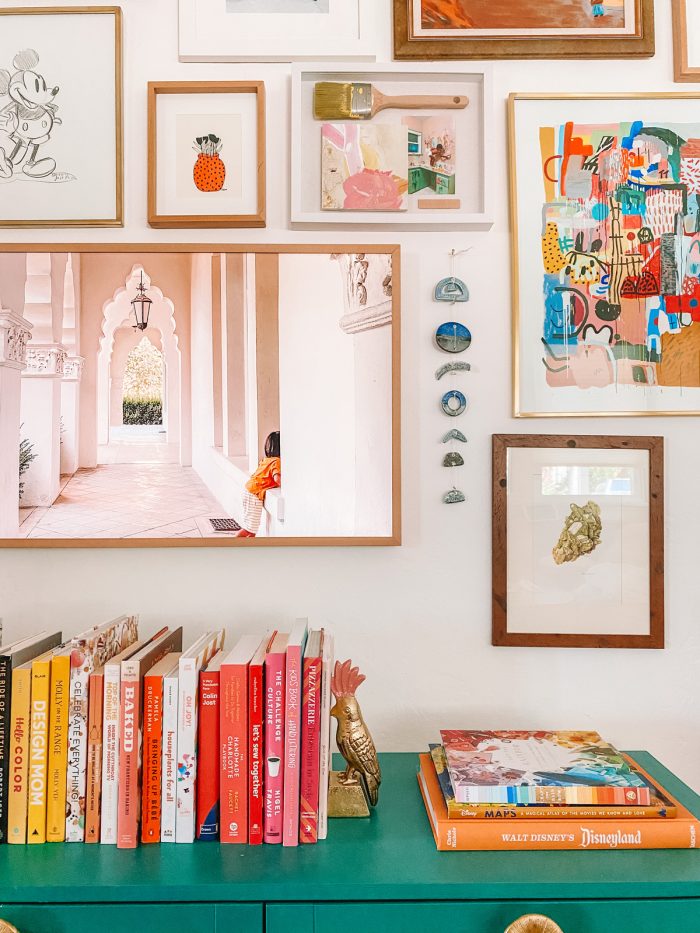 West Elm: West Elm's frames are probably my favorite, though they are a bit pricier than the others listed here. They have beautiful wood frames, I love the wheat and walnut tones, as well as white and metal ones.
Shop frames on West Elm here!
My faves: Metal Frames Standard Mat and Oversized Mat | Wood Frames Standard Mat and Oversized Mat | Large Scale Frames
Crate and Barrel: Perhaps the sleekest, most minimal option are the frames from Crate & Barrel. They have great metal frames in varying finishes that are super simple and sleek if that is the look you are going for!
Shop frames on Crate & Barrel here!
My faves: Brushed Brass Wall Frames
CB2: Similar to the above, their sister company CB2 has a few additional options of similar sleek and minimal frames!
Shop frames on CB2 here!
My faves: Brass Gallery Frames | Walnut Gallery Frames | White Gallery Frames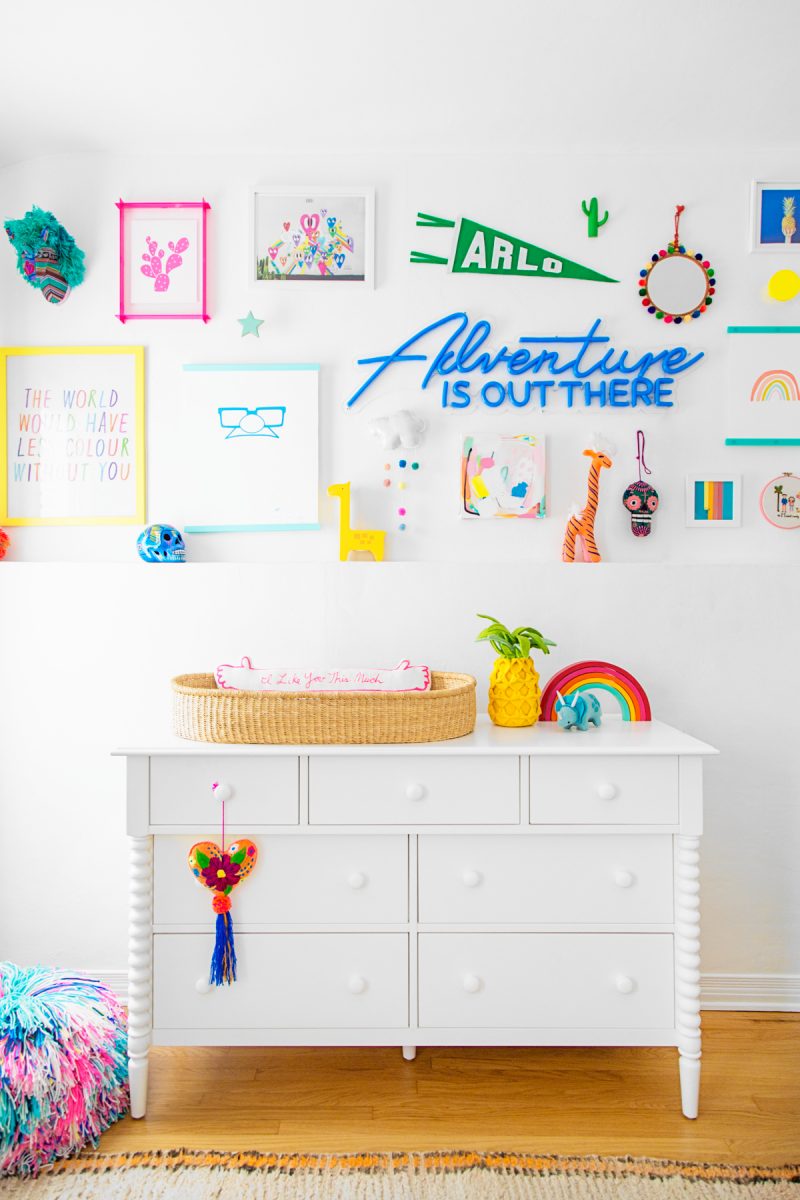 How to Find Unique, Cheap or Free Frames
Facebook Marketplace: Simply type "frame" or "vintage frame" into your Facebook Marketplace search bar and you may be surprised at how many results pop up! This is a great way to find cheap, unique frames if you're going for a more eclectic look in a gallery wall, or want something more ornate. You may even find something free!
"Buy Nothing" Groups: There are a lot of "Buy Nothing" Groups on Facebook where you and people in your community are able to share items you want to giveaway, donate or lend. This is a great option for so many things outside of frames, but certainly a great thing to look into if you're looking for a lot of frames. You may find some free ones in there! You can find a local group here.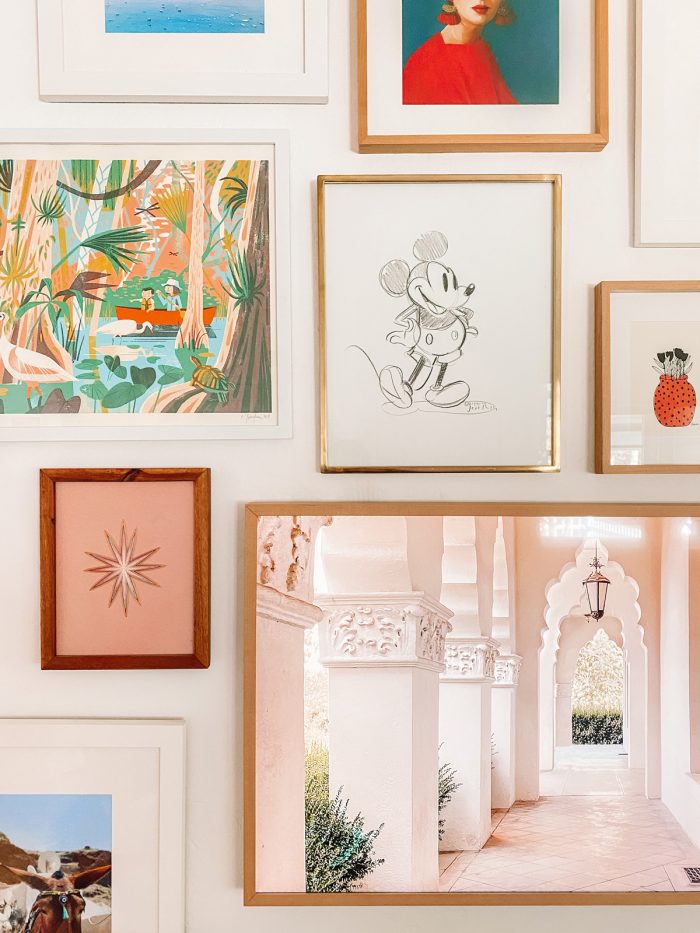 Etsy: Etsy is another treasure trove of random and unique frames. Simply search "vintage frame" and you'll see just how many pop up! You can specify by finish (i.e. "vintage brass frame" or "large vintage frame") to narrow down results, too.
eBay: Same as the above, another great resource for affordable frames. You can also try searching "vintage frame lot" if you have a large gallery wall to do, and buy the frames in bulk or multiples, which often results in an even better price-per-frame.
Thrift Stores and Flea Markets: If you have any local thrift stores or flea markets, now is the time to swing by them. You never know what you'll find but if you check in frequently, you may come upon a great frame find that meets your needs, and you can avoid having to pay for shipping like you would with an online spot!
Affordable Frames for Large Scale Art
My favorite hack that my friend Cyn taught me is to buy pre-framed large scale art, and replace the art! You can watch her full tutorial for how to do so here.
Large scale frames are often incredibly expensive, and hard to find, on their own. You are much more likely to find a budget friendly option that comes as a pre-framed art piece and use that hack to swap in your own!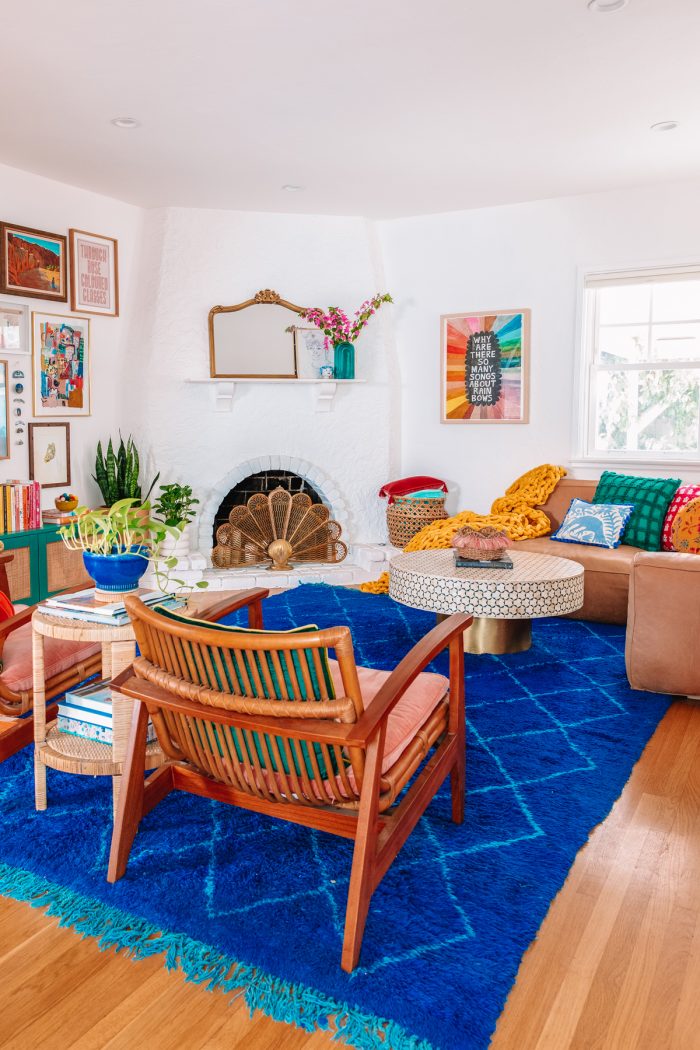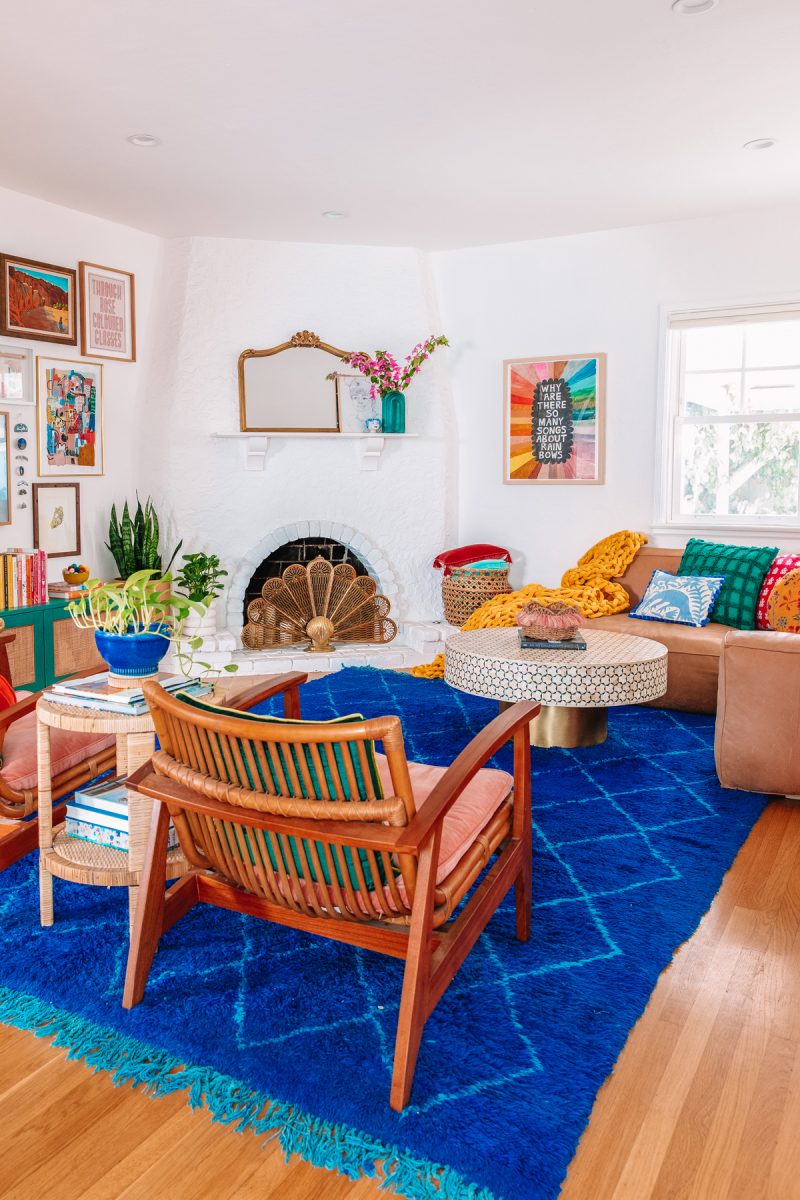 Above you'll see my large scale "Songs about Rainbows" piece that I framed using a pre-framed art piece from Target. I bought the piece/frame from Target for $50, removed the art and replaced it with the piece you see here. The stand alone frame I was looking at in this size was upwards of $250! It took a little bit of elbow grease, but it was a huge budget saver.
You can find great options for this at Target, like these here, or places like Marshalls and Home Goods.
Floating Frames
Before we talk about mats a few sections below, don't want to worry about a mat at all? Let's discuss some options! First, a floating frame is a great solution. This is a frame where the photo or art piece "floats" in-between two glass panels.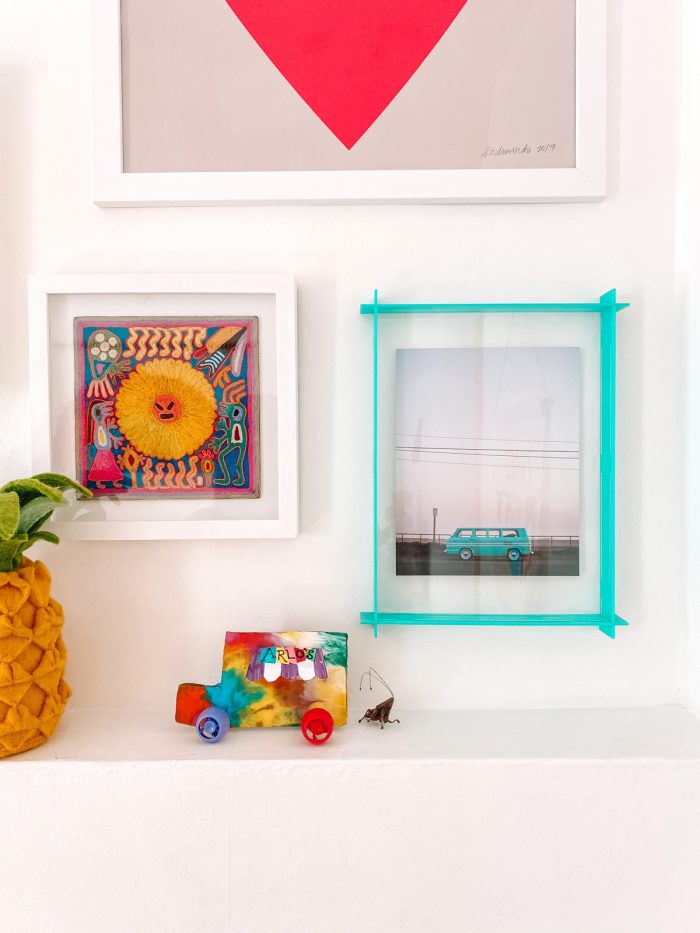 This is great for smaller, odd-sized pieces and for things like photo strips, if you want to frame several together.
Here are a few favorites of mine:
Target Brass Floating Frame | Artifact Uprising Floating Frame | West Elm Antique Brass Floating Frame | Acrylic Floating Frame
Shadow Boxes
If you have something three dimensional that you want to frame, consider a shadowbox. Shadowboxes are deep frames that allow space for 3D items and generally have a plush backing that items can be pinned to (or glued or otherwise secured).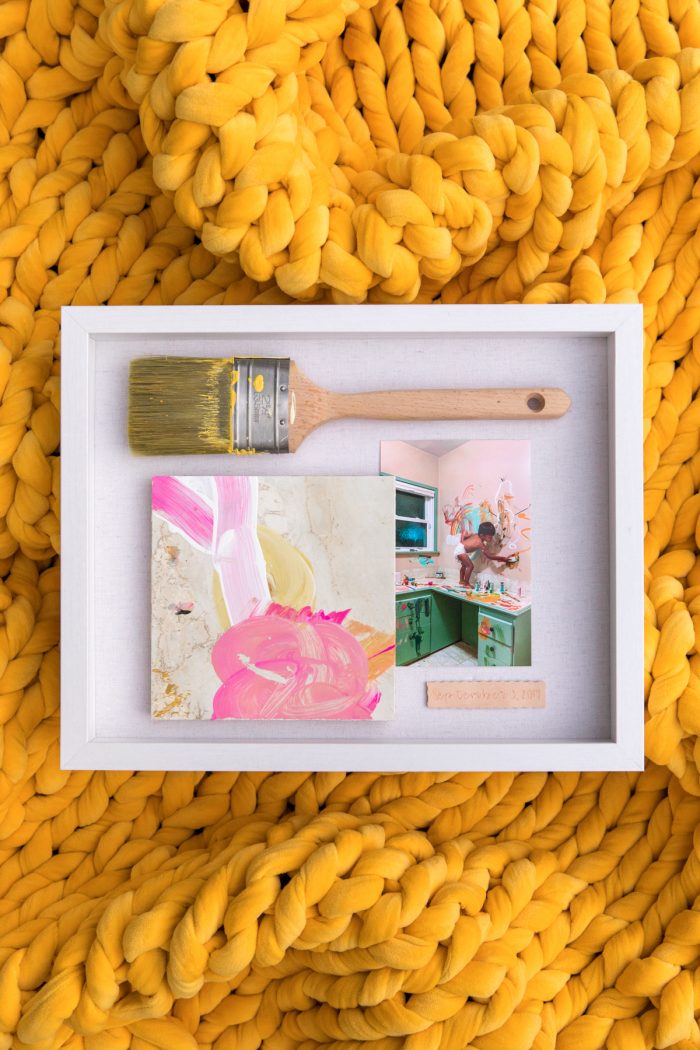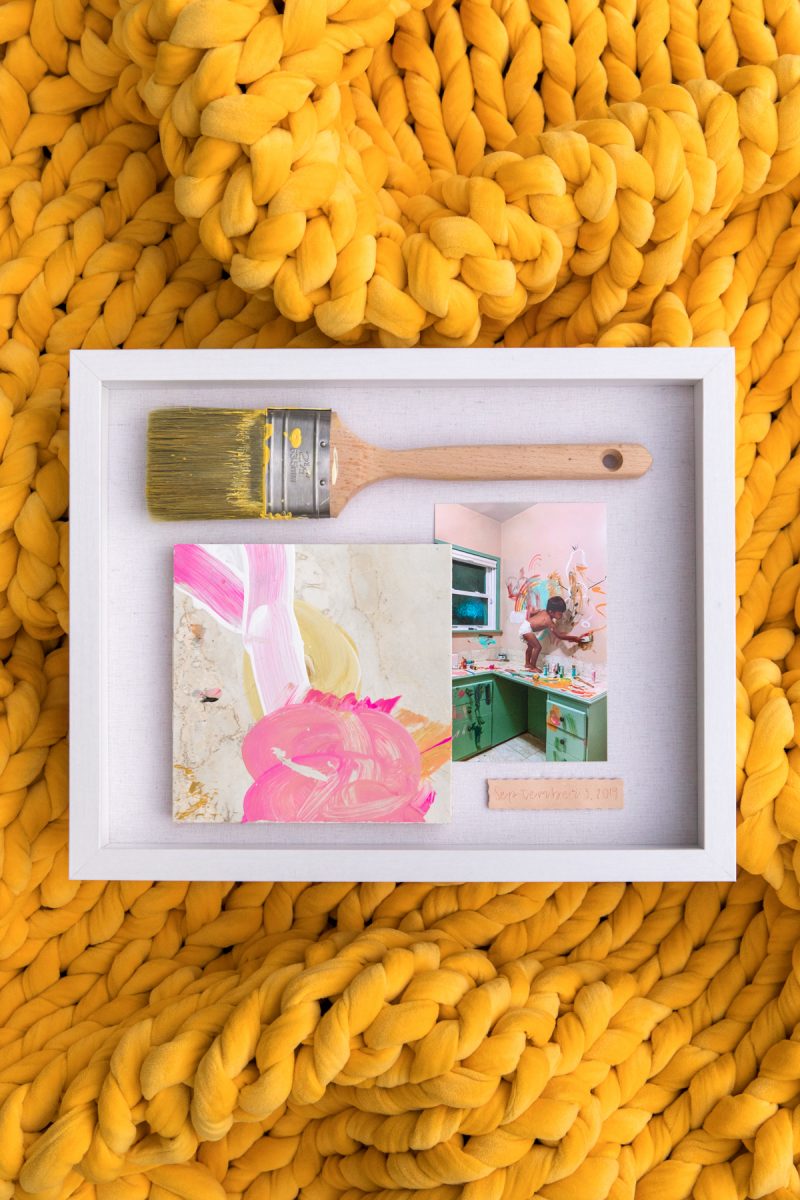 I love to use shadowboxes to keep family mementos alongside a photograph. Above you can see a photo of my son painting our bathroom the night before we started demolition on it, alongside the paintbrush we used and one of the tiles my husband grabbed before everything was tossed!
Here are a few shadow boxes to explore:
Shadow Boxes from Michaels | Shadow Box from Target | Brass Shadow Box from West Elm
Poster Hangers: An Alternative to Framing
A beautiful alternative to framing entirely is a poster hanger. These are magnetized pieces that go along the top and bottom of your art piece and hang on the wall with a string, ribbon or hook.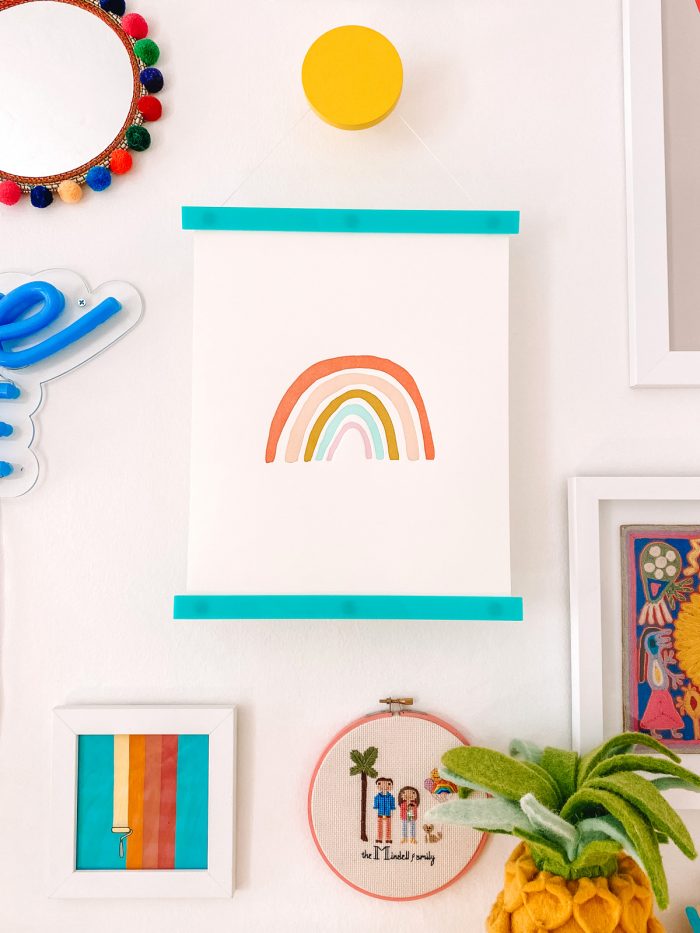 A few great benefits to using poster hangers:
It allows you to easily switch out the art framed inside of it
It's a more cost effective way to display large scale art
It gives you flexibility in sizing, as the poster hanger doesn't have to perfectly fit or align with the art piece to look good
They come in wood, acrylic and metal finishes. You can find a few of my favorites below!
Wood Poster Hangers | Clear Acrylic Poster Hangers | Colorful Acrylic Poster Hangers | Poster Hangers on Etsy | Clipboard Poster Hanger
Custom Mats
I am a huge fan of creating custom mats. Yes, it is more expensive than finding a frame with a mat already cut to your size, however it is far more affordable than jumping to the next option of custom framing.
It allows you to frame any piece in any frame, that is big enough of course, because you can customize both the outer size and the inner opening to fit exactly. Here's two options for doing so: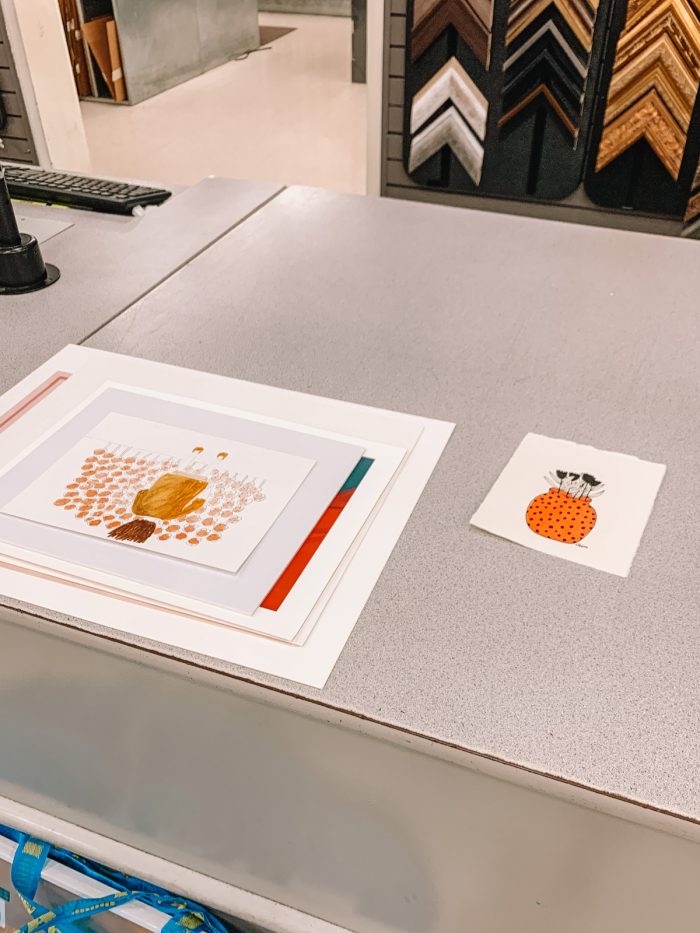 Michaels: Michaels framing department will create custom mats for you! Here's how I like to do it, since carting around a bunch of frames is not practical. When I head to Michaels, I bring my art piece and I bring the pre-cut mat or insert that already came with the frame.
You'll pick out the color/style mat you want from their selections. KEEP IN MIND: "White" is likely the most common mat color you'll choose, but white is a broad color category. There's many different hues of white, as you can see below. There's white, super white (usually more stark/blue), off-white, ivory, antique, the list goes on. This is why bringing your art with you is so important so you can choose the right white for your piece!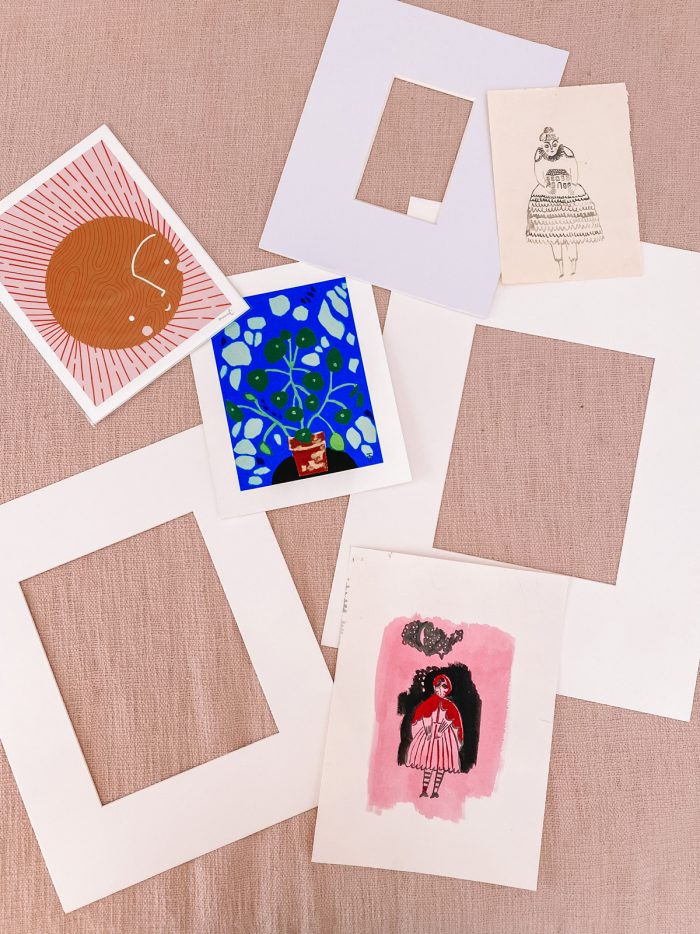 Then, they'll use that mat you brought to figure out the outer size for the new mat, and then measure the art to determine the size of the opening. They note the sizes and then send you home with your art so you don't have to leave it there! The new mat is typically ready in a few business days, or sooner, depending on how busy they are at your local Michaels.
Most mats I have created there for small to medium sized pieces have cost anywhere from $8-20. Again, be sure to always check for coupons and upcoming sales to see if you can get a discount!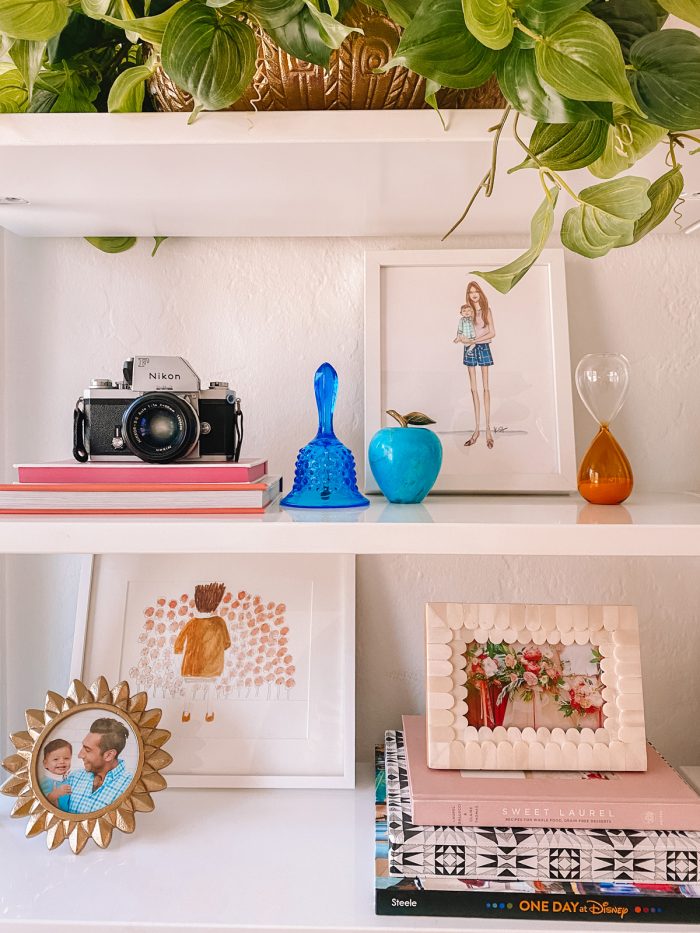 Independent Framing Shops: Supporting local is always the best option, and often the price difference between a local spot and a large store like Michaels isn't drastically different. Search out a local frame shop and give them a call to see if they do custom matting!
I'd recommend using the same process I outlined above, bringing your art piece and the old mat with you for size guidance. However, if you want to do things virtually, you may be able to give them measurements yourself over the phone and they can create from there.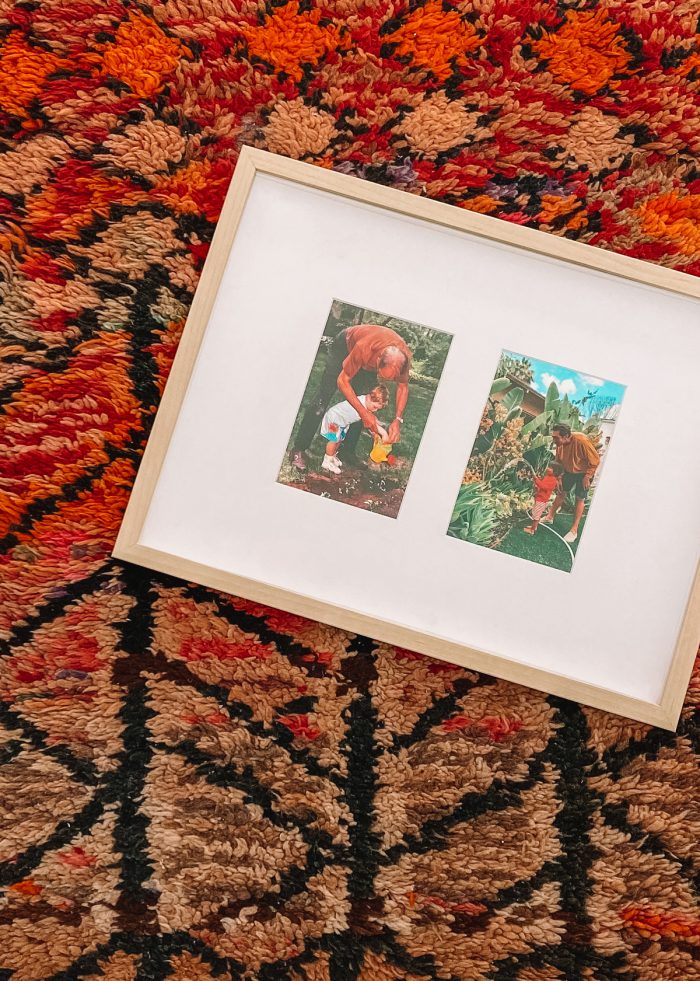 Buying a Mat Cutter
If you're someone who frames a lot of art, you can consider buying a mat cutter. It's an investment, but depending on the amount of art you intend to frame, it could be worth it.
With a mat cutter, you'll buy sheets of mat board and cut it down yourself to fit your frames and art pieces.
This is the mat cutter I own, it has a 30″ capacity, and is one of the least expensive mat cutters I've found. You can get larger ones, but the prices will go up from there!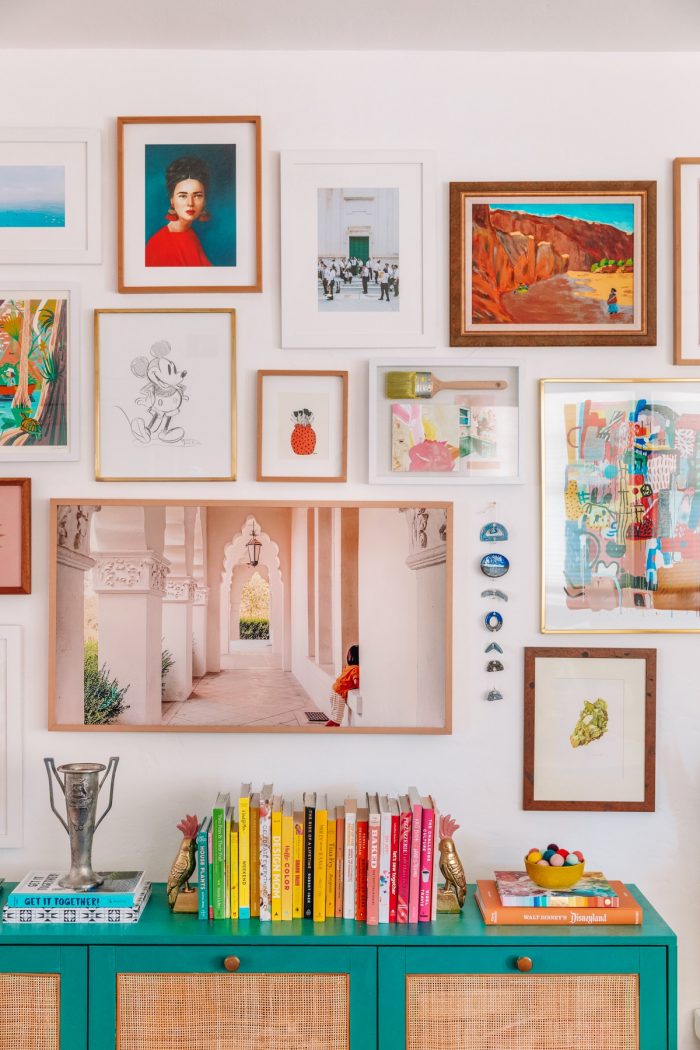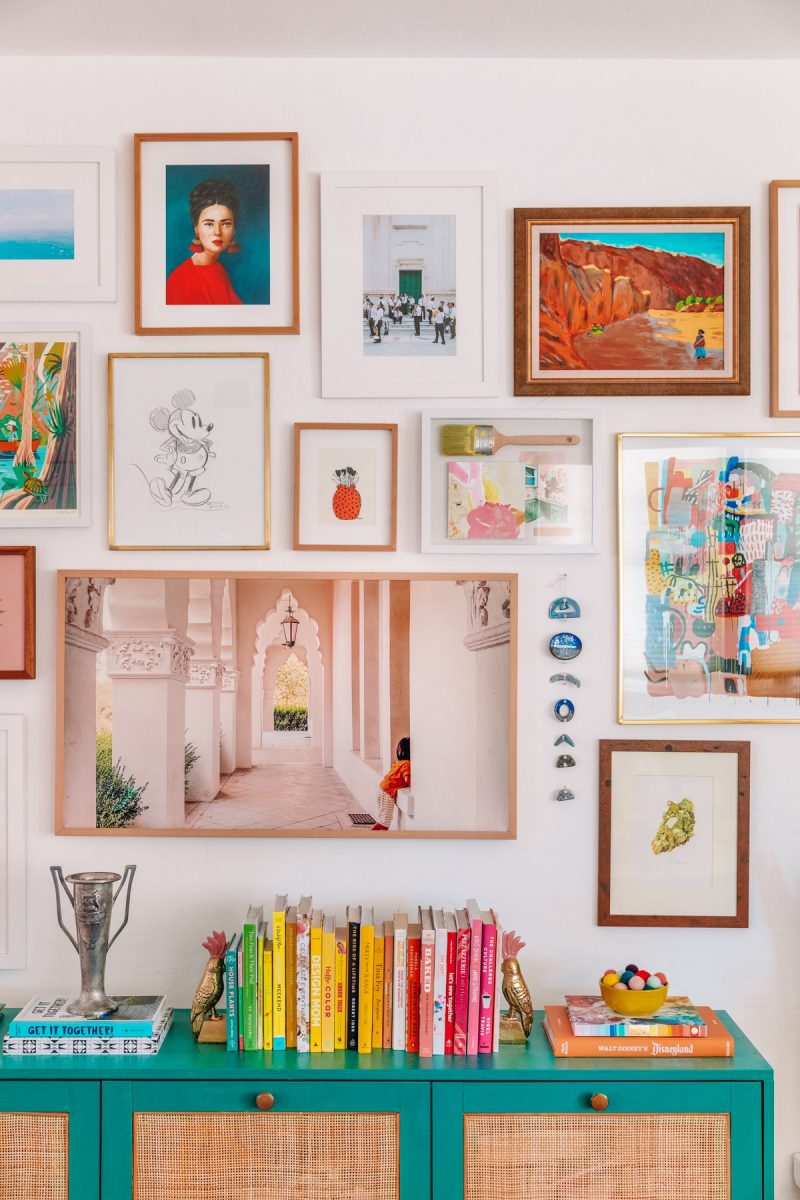 How Big Should My Mat Be?
When choosing a frame that you're intending to use with a custom mat, I'd recommend ensuring there's at least two inches for the mat on all sides. You can of course go wider than this for your mat, and possible smaller if the piece is small and the frame is narrow. But leaving a minimum of two inches for a mat is a good starting point.
Remember: You'll want the opening to be slightly smaller, about 3/8″-1/4″ smaller, than your actual art piece so you can secure your piece to the back of the mat.
Assembling Your Art, Mats and Frames
Once you have all of your pieces (art, mat and frame) you can assemble your final framed art piece.
I like to secure it to the back of the mat with a small piece of tape on the top edge. Note: The tape will likely tear the paper on the back if you try to pull it off, so if you need to remove it for any reason, I recommend cutting the tape off at the edge of the art instead of trying to peel it off!
You can pre-tape your art so that you can lay the mat on top of it, face up, and align/straighten it accordingly.
Then you simply insert the mat back into the frame, put the backing back on and hang as desired!
Cutting Down Art Prints
This is likely controversial, and I do not advocate for cutting down original art or any art in an ideal world. However, there have been a few instances where I've chosen to frame my art without a mat, but it doesn't perfectly fit in the frame. In those instances, if the art has a border or white space, I have cut them down slightly to fit.
If you choose to do this, it's important to cut equal amounts from all four sides so the art remains centered or laid out within a frame, proportionally, as intended by the artist.
I recommend using either a paper cutter or an x-acto knife and ruler to do so. Do not try to freehand it with scissors!
As I said, in an ideal world, art would never be cut. But from personal experience, with our living room gallery wall, it would have cost me double or triple the amount to find appropriate frames and mats for some of the pieces I needed to frame, and trimming them slightly made more financial sense!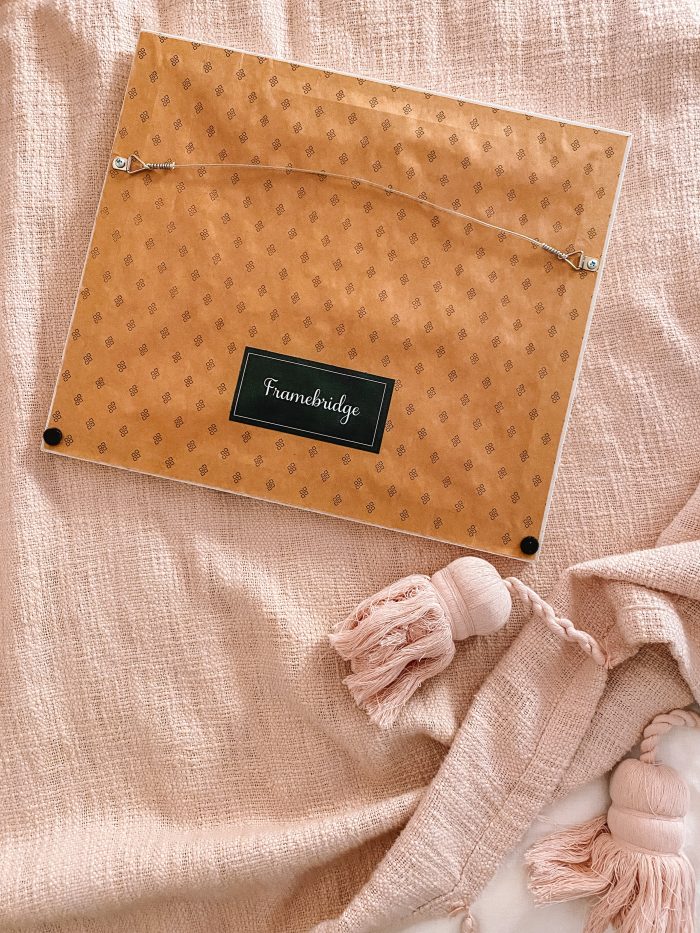 Custom Framing
Lastly, let's discuss the art of custom framing. Custom framing is an investment, yes, but there are some significant benefits to it. Here are a few:
You can get a completely custom fit for both mat and frame, so your art piece fits perfectly with no sacrifices on size or style
Many come with acrylic instead of glass, which offers more UV protection and is shatter resistant. You can also often opt for upgraded acrylic that is "museum quality" and even more protective of your art.
Custom frames are finished with a paper backing which keeps dust and other particles out, allowing the piece to be better preserved
The downsides of custom framing:
The cost is significant, likely a minimum of $60+ for small pieces and upwards from there. If you've already spent a lot on a piece of art, it can be hard to stomach. However, if you spent that much on art, you'll likely want to protect it as best you can.
It is generally "permanent" which means, if you change your mind on the piece of art, it is quite difficult to remove and re-use the frame for something else. Additionally, the art is sometimes permanently mounted to a piece of foam core or other material.
If you're doing an online version of custom framing, you'll likely have to mail in your artwork, which can be nerve-wracking!
But, if you have an original piece of art or something that is particularly sentimental and irreplaceable, custom framing is often worth it to preserve it long term.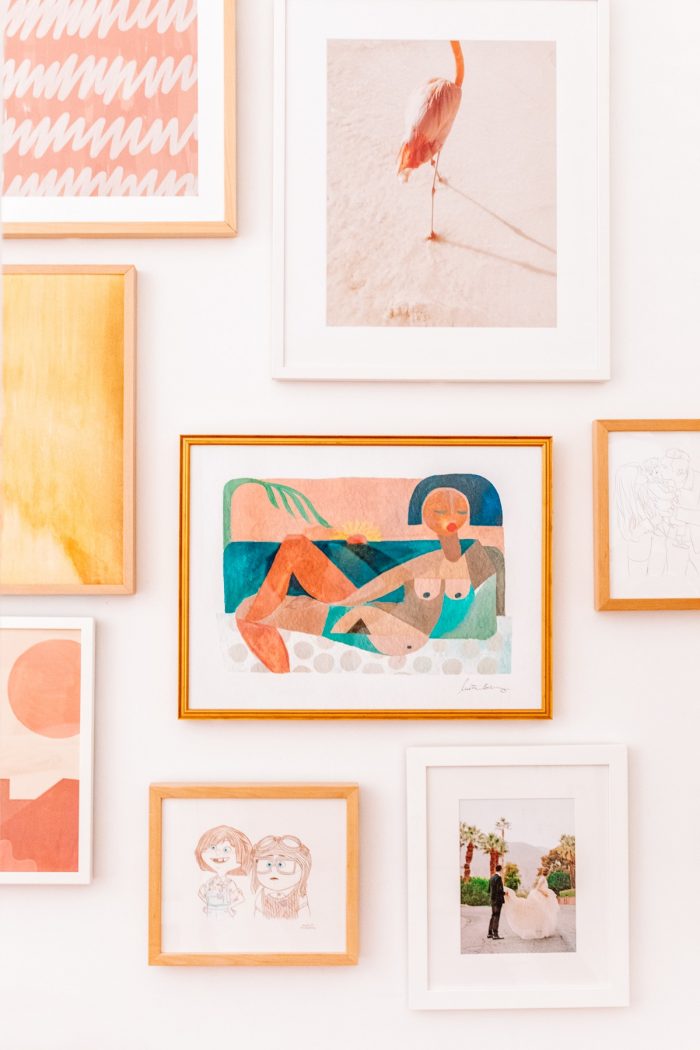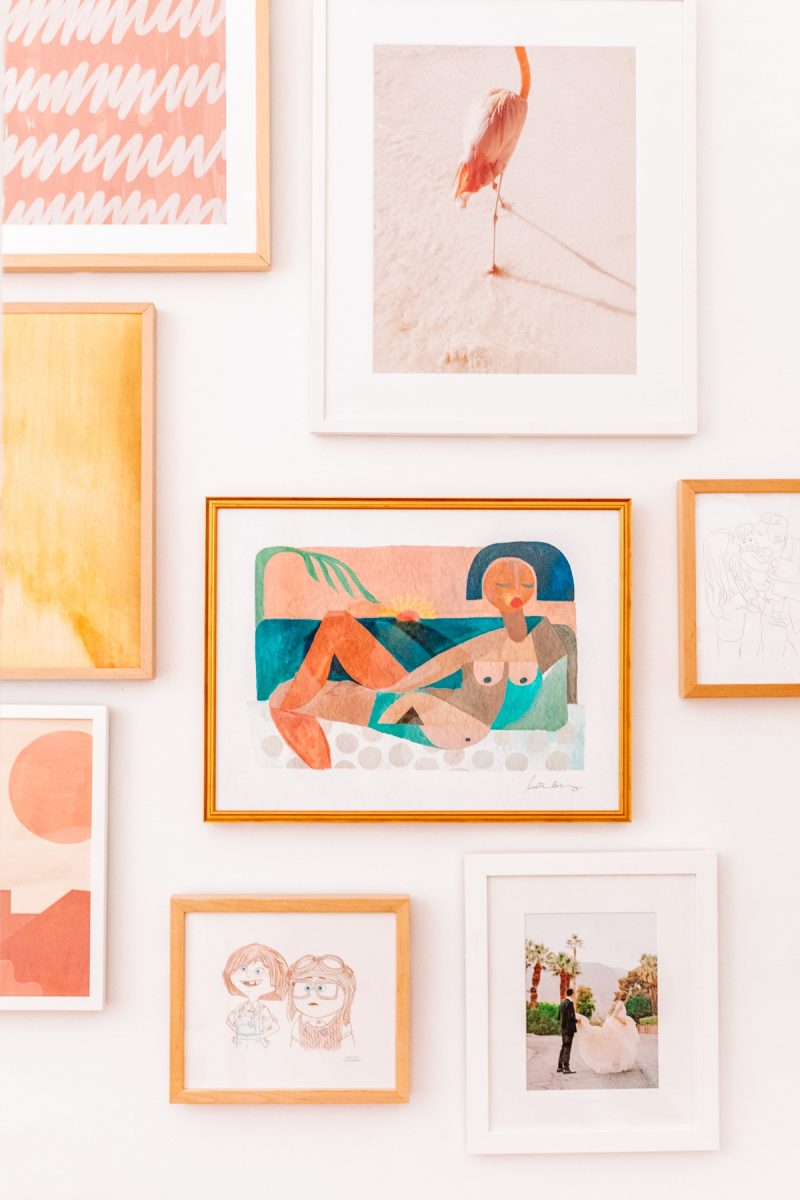 (The above gallery wall was framed using Framebridge!)
Framebridge: We have had a lot of art framed using Framebridge and every time has been a wonderful experience. The quality is impeccable and the designs are beautiful. With Framebridge, you can either upload art (if you have it digitally) which they will print and frame for you, or you can mail them your art in free, pre-paid packaging that they provide.
They also offer design services so if you're working on a project and want additional feedback on what would look best with your piece, you can look into that!
Shop Framebridge frames here!
My Faves: Richmond Frame | Marin Frame | Irvine Frame
Simply Framed: Simply Framed offers a few options – you can have them print and frame your art (if you have it digitally), you can mail in your art (in packaging they'll send to you) or you can create a frame without sending in your art and then frame it yourself. That last option is great if you are nervous about sending something through the mail that is irreplaceable.
Shop Simply Framed Frames and get 15% off using this link!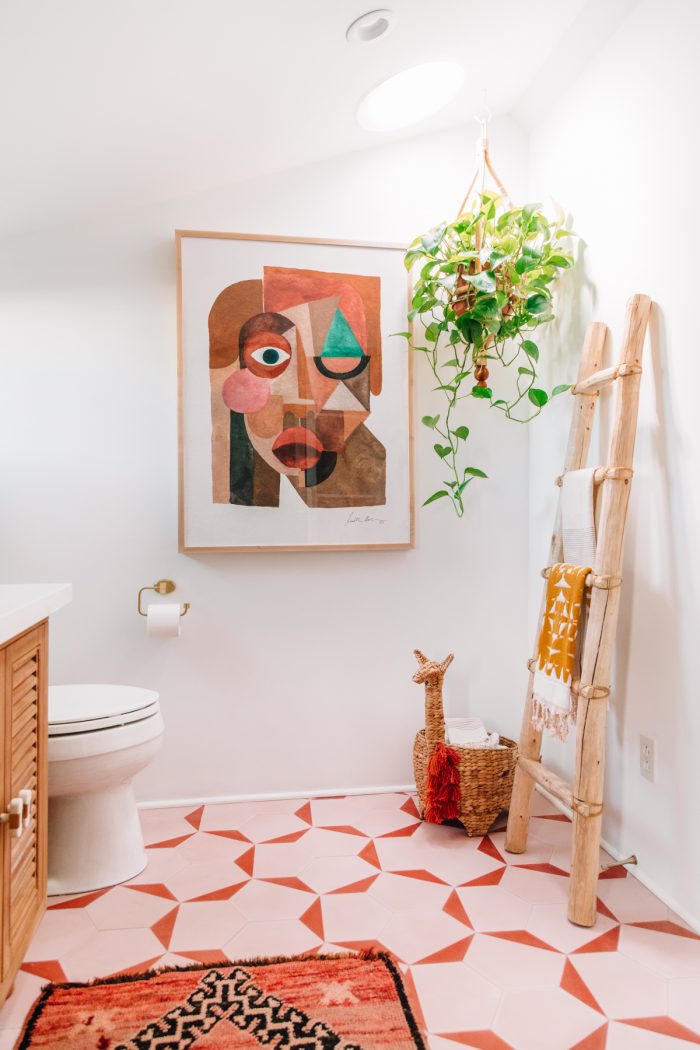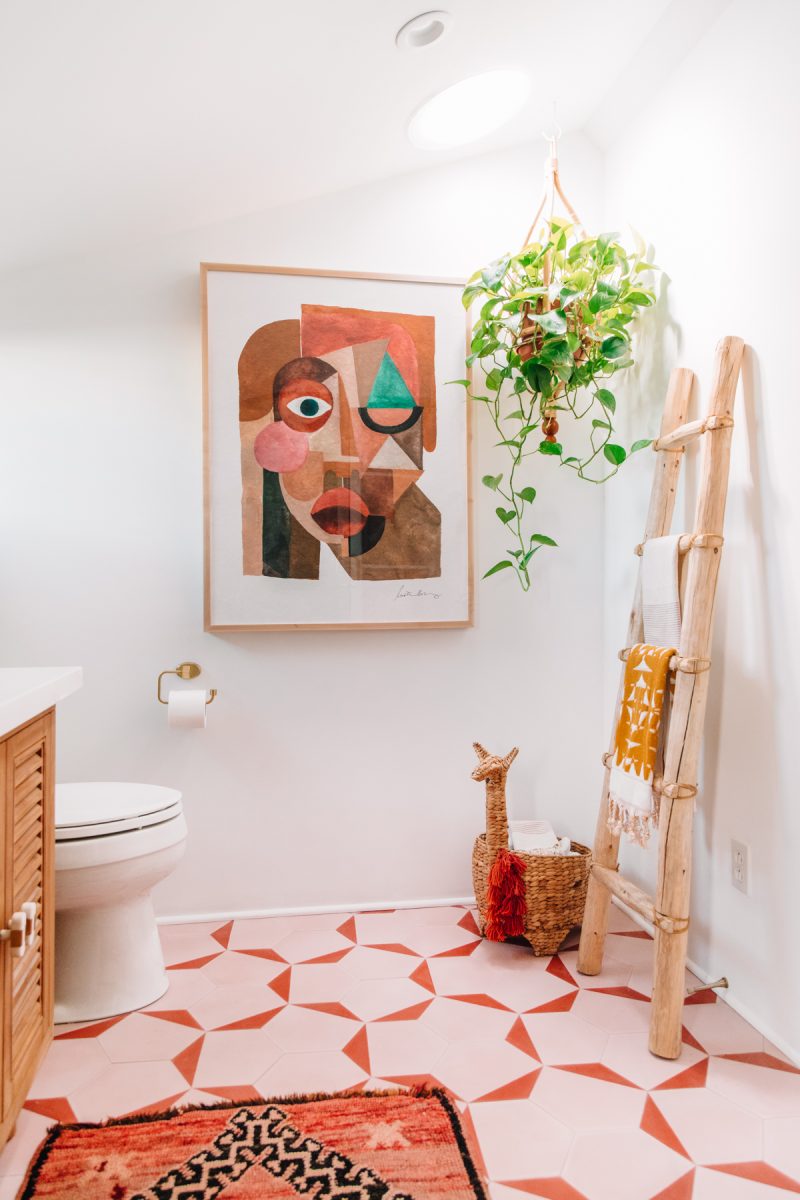 The above piece was framed with Simply Framed!
Local Independent Framing Shops: I will always vouch for checking out your local independent framing stores, they can really use our support! The benefit of this is you'll get to bring your art in in person (no mailing to worry about) and speak to a professional directly, in real time.
Artifact Uprising (Semi-Custom): I call this semi-custom because on Artifact Uprising you can choose from a list of frame sizes and styles, and a list of mats and layouts. So, you get a custom experience but it's not completely customized and may not be ideal for odd-sized art if they don't have a layout that will fit it. That said, it's a great, quality option if your art of photo fits one of the sizes offered!
Shop Artifact Uprising Frames here!
My Faves: Gallery Frame | Metal Frame
Framing Art Canvases
You may see the above and ask… but what about an art canvas? How do I frame that? Framebridge also frames canvases. We've used them and they've done a beautiful job.
Looking for a more budget-friendly option? Check out these pre-made canvas floating frames to see if they fit the size canvas you have!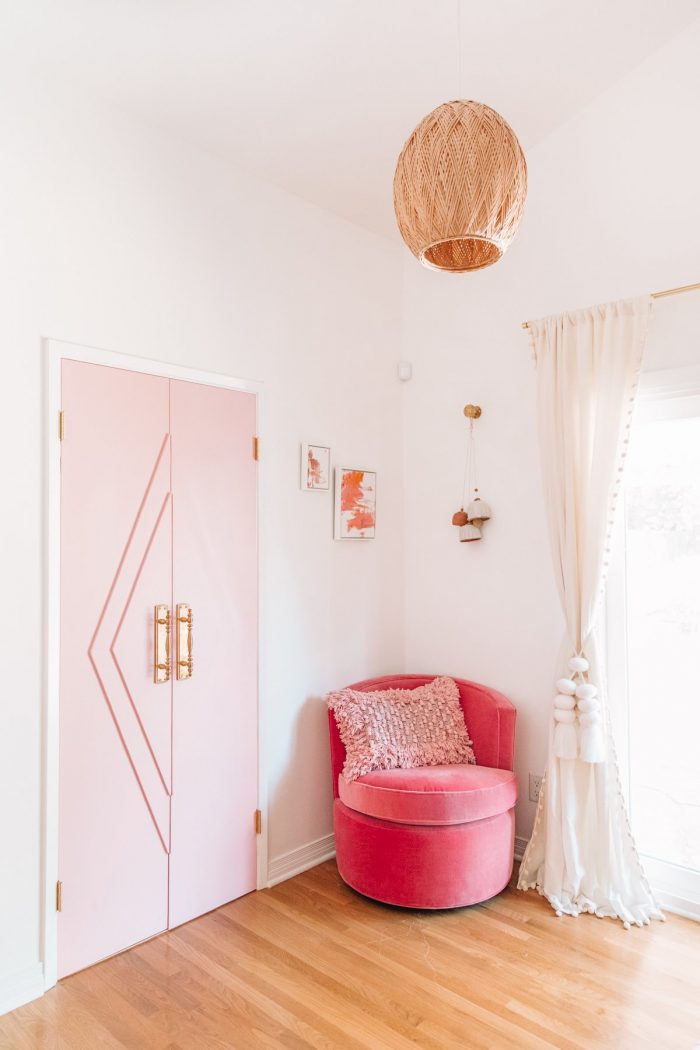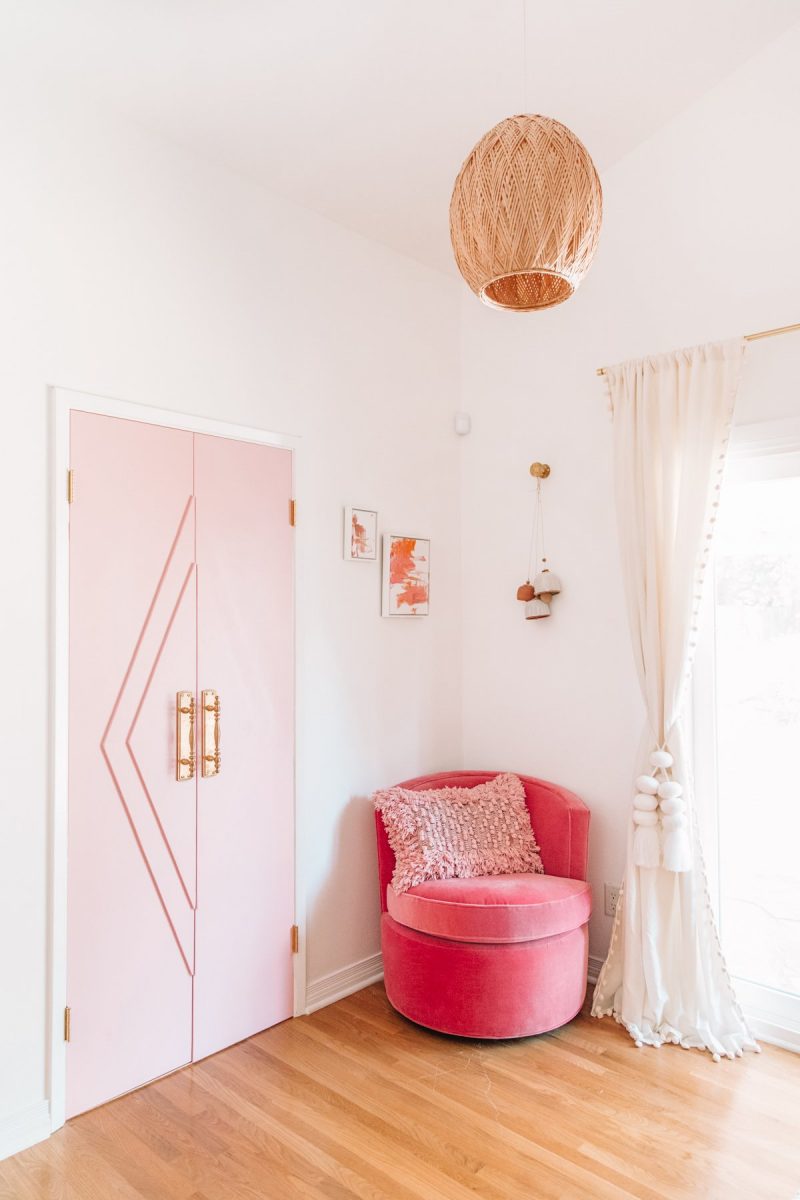 Which Framing Option is Best for Me?
I've outlined a lot of options for framing art at any budget in this post. But which one is best for you? Here's a few things to consider with any art piece you frame:
What is my budget for this piece? If you're on a tighter budget, try store bought or thrifted, with a custom mat if needed.
Is it a standard size or an odd size? If it's an odd size, you'll likely be looking at a custom mat or trimming the piece down to fit a standard size. Not into mats? Try a floating frame.
How important is this piece to me? If this is a very sentimental piece, you may want to protect it with custom framing BUT you may not be comfortable sending it through the mail. Check your local frame shop.
Will I want to swap this frame or art piece out in the future? If you are in a temporary space and think you may want to use this piece differently in a future home, consider using a store bought frame where you can easily swap the art or frame out.
Am I going for a formal or casual look? If you're going for a casual feel, try the cost saving options of poster hangers.
Will this piece be placed in direct sunlight? If this is an important piece to you that will be in regular direct sunlight, you may want to consider a custom framing option with upgraded UV protection.
Will this be a part of a gallery wall? If it will be sure to consider the other pieces you're framing it with. If you want them to all be in uniform frames, you'll need to find a style frame that fits all your size options. Being flexible here with mismatched frames could save you time, headaches and money!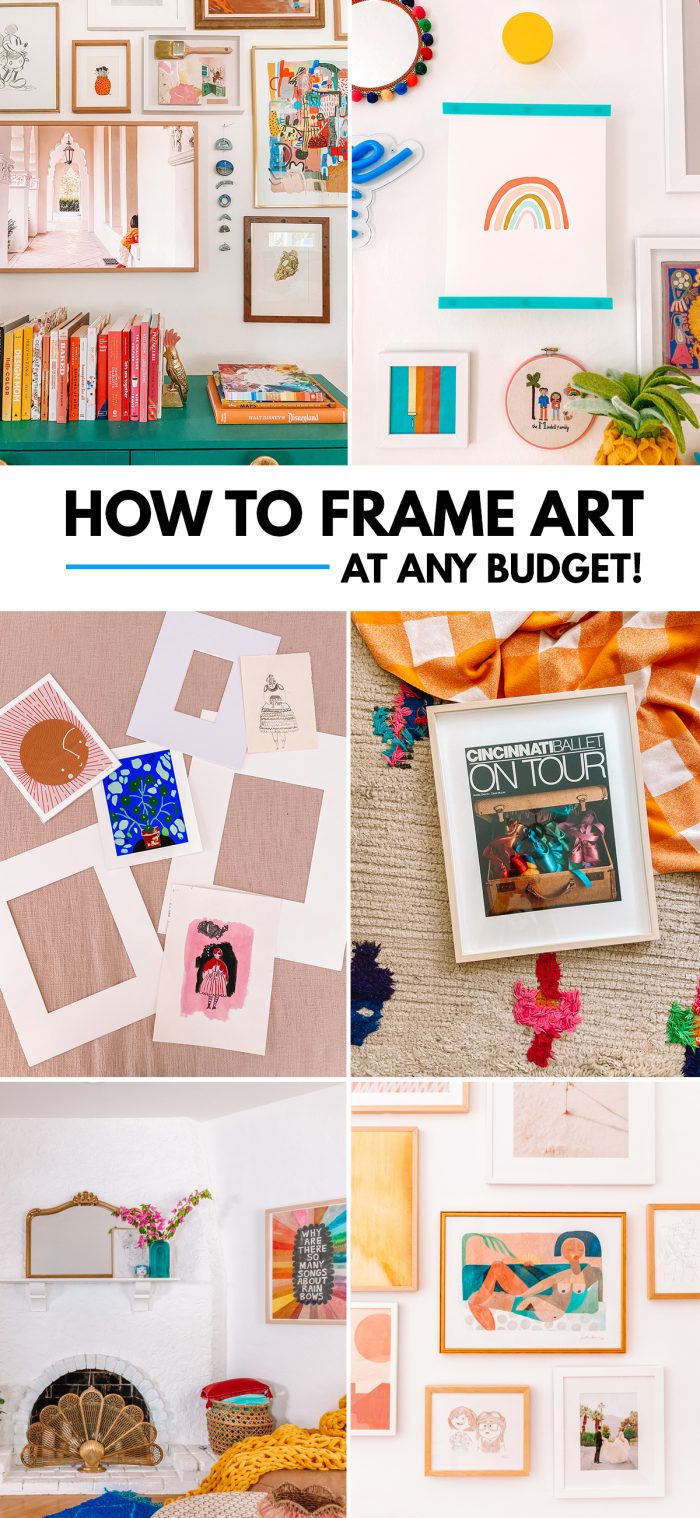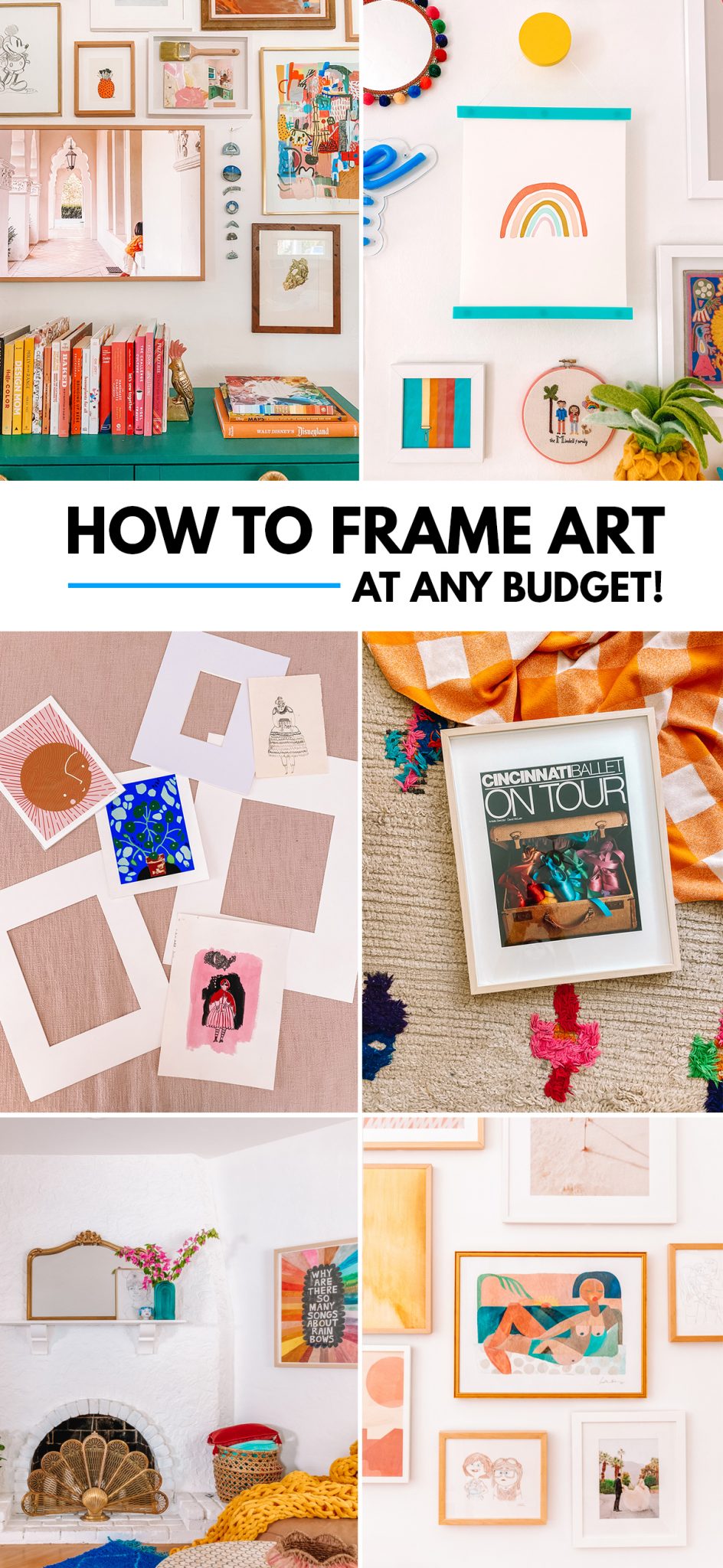 I hope these tips give you the confidence and tools to get some of that art framed! There is nothing that makes a home feel more like a home than photographs and art that are special to those who live in it!
If you're looking for tips on how to layout a gallery wall, you can read my full guide to selecting, ranging and hanging art in a gallery wall here!