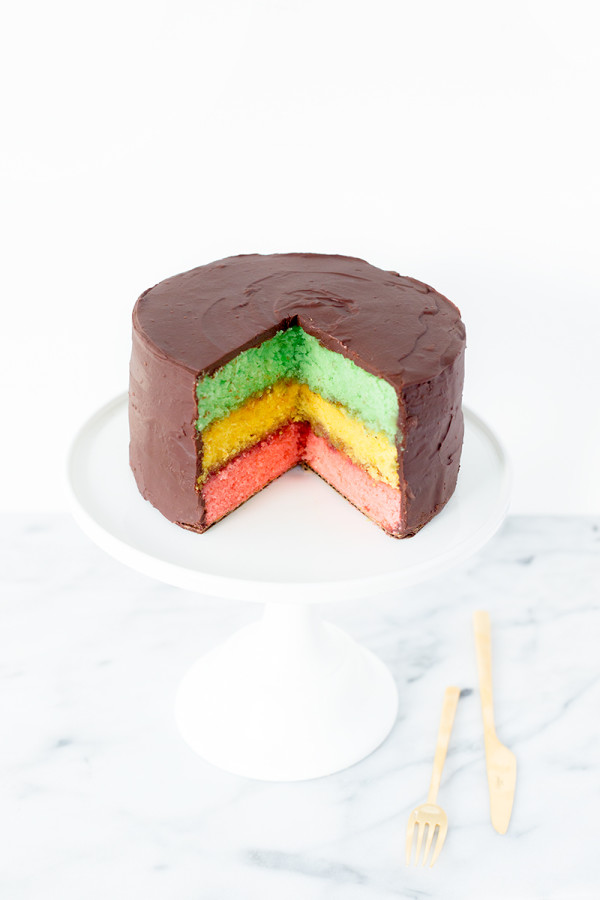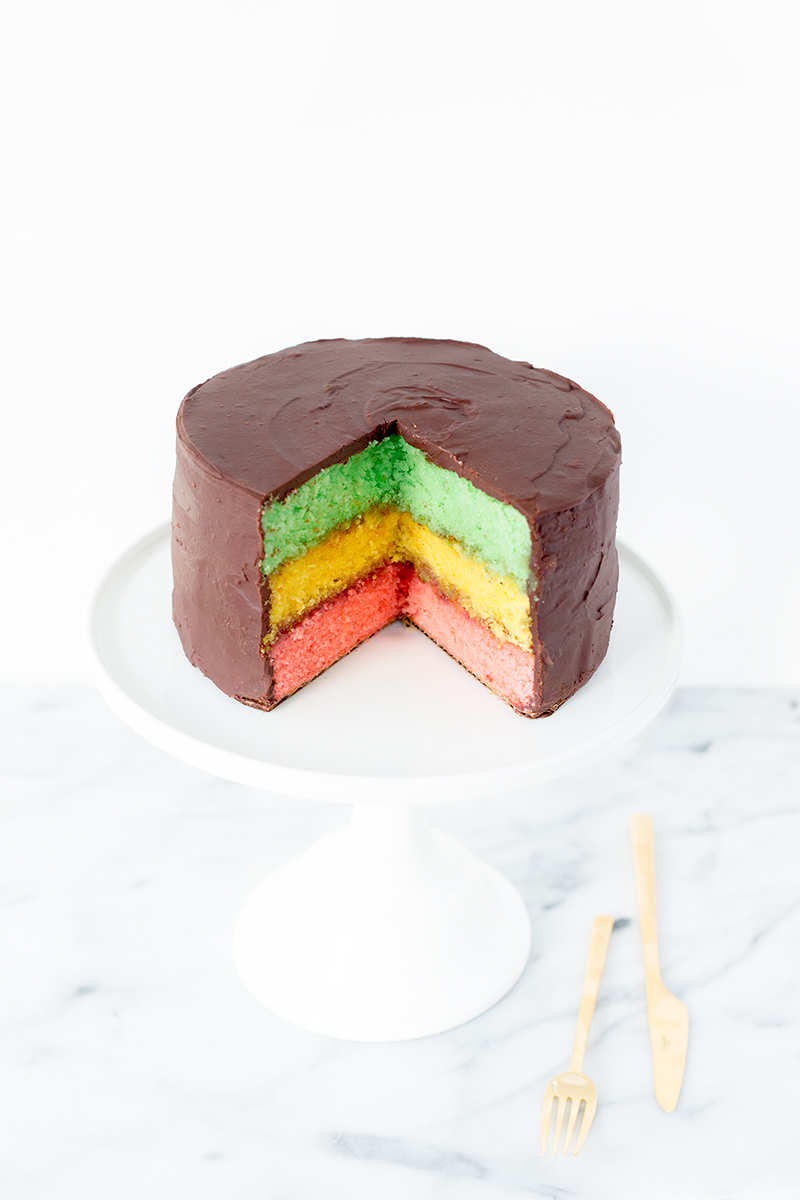 I'm a BIG fan of traditions. Big. HUGE! Whether it's a meal you share every birthday or an activity you do every holiday or a standing Tuesday night date with your BFF for manis + gossip, I just love it. As Jeff and I think about starting a family, I've been thinking even more about traditions we'll continue from our own childhoods, and new ones we'll start for our future family. I thought it would be fun to start a new column that celebrates such traditions, and I'm hoping to get you all involved to! I want to share and showcase traditions big and small through the Studio DIY lens and celebrate these important moments and how they bring together those who mean the most. What do you say!? Read on to hear the tradition behind this cake, and how you can see some of your traditions showcased here too!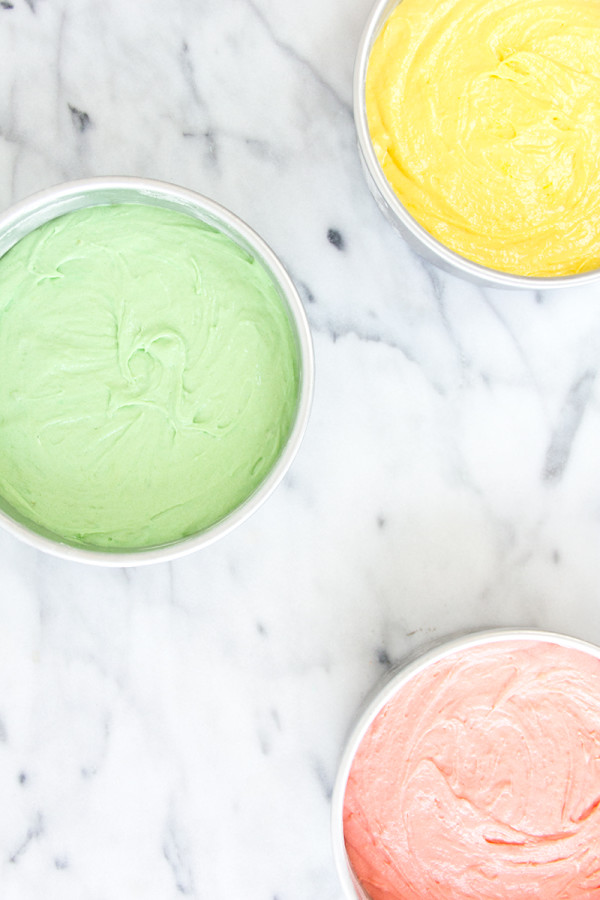 Ever since I met Jeff, he told me his most favorite dessert (besides pumpkin pie) was Italian rainbow cookies. He just LOVES 'em. So back in 2010, I came across Always Order Dessert's recipe for an Italian rainbow cookie CAKE (!!) and realized I could basically seal this deal as his future wife if I made it for him. Of course, February 2010 also saw a huge blizzard in Washington, D.C., conveniently on his birthday. While I had planned to make the cake secretly and bring it to his place later to surprise him, Jeff ended up snowed in at my apartment. Now you'd think the surprise would be ruined. But that would mean you didn't know how oblivious my sweet now-husband can be.
Folks, I made this entire cake in my tiny kitchen a few feet behind him whilst he had NO clue what was going on. Thanks to Entourage reruns and his abuse of nasal sprays (No sense of smell!) for making that possible. When I revealed the final cake, he declared it the BEST CAKE EVER and insisted it become a birthday tradition (after asking how the heck I made it under his nose without him knowing). Every year since, I've made the cake on February 5th. We usually hoard it for us two, and hand out maybe one slice to friends who've gotten wind of it's magical deliciousness. We might need to make two of these once we grow this family of ours!
I truly look forward to making this cake each year and he definitely looks forward to eating it. We don't have the funds to gift each other lavish birthday gifts, so we stick to making each other birthday cakes, and I wouldn't have it any other way! I'm hoping to continue the tradition with a special cake for each of our little ones some day, too.
For the Italian Rainbow Cookie Cake recipe, click here!
(I made mine in 8″ pans so it was taller. I like my cakes tall, dudes. Just be sure to adjust the baking time accordingly if you do so!)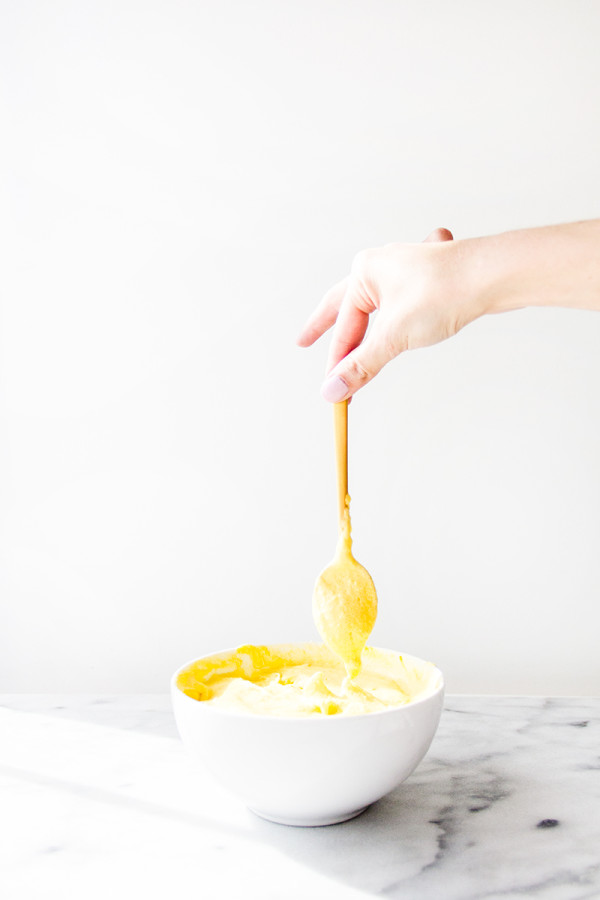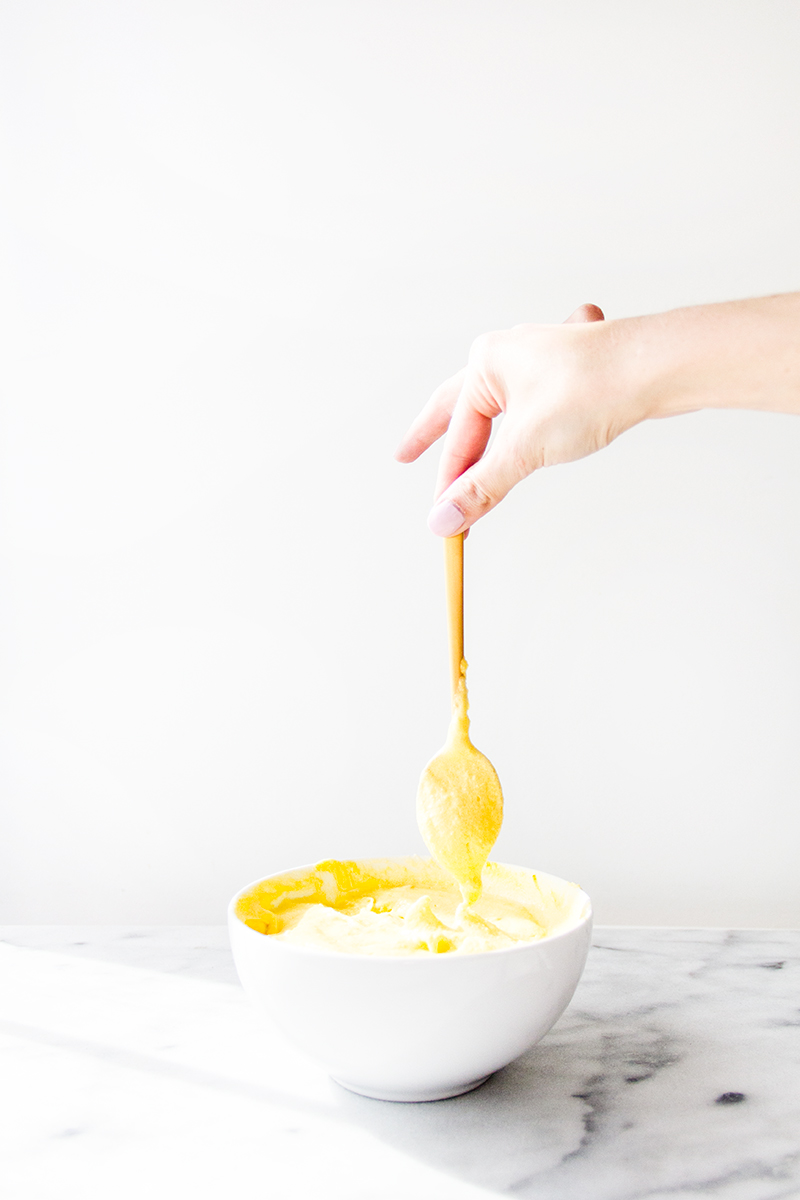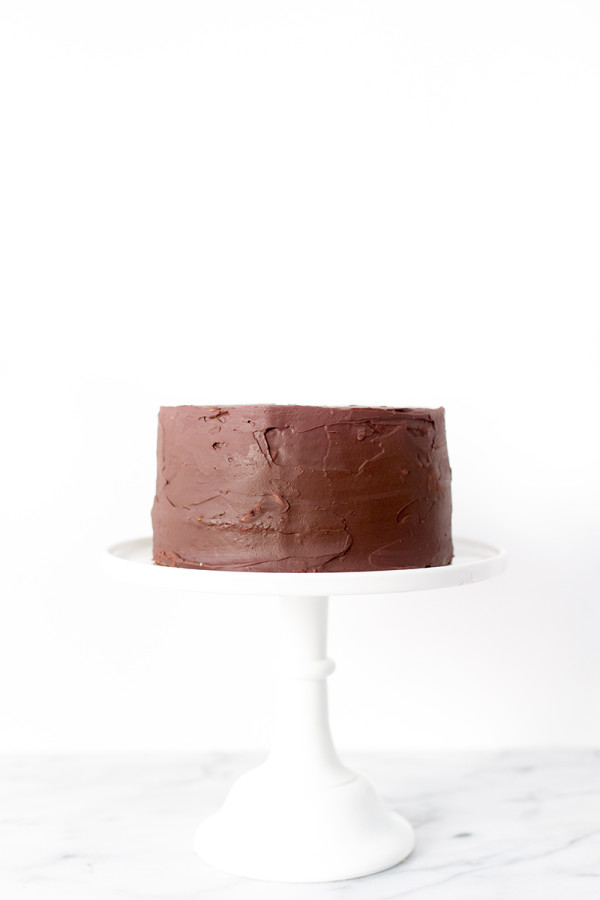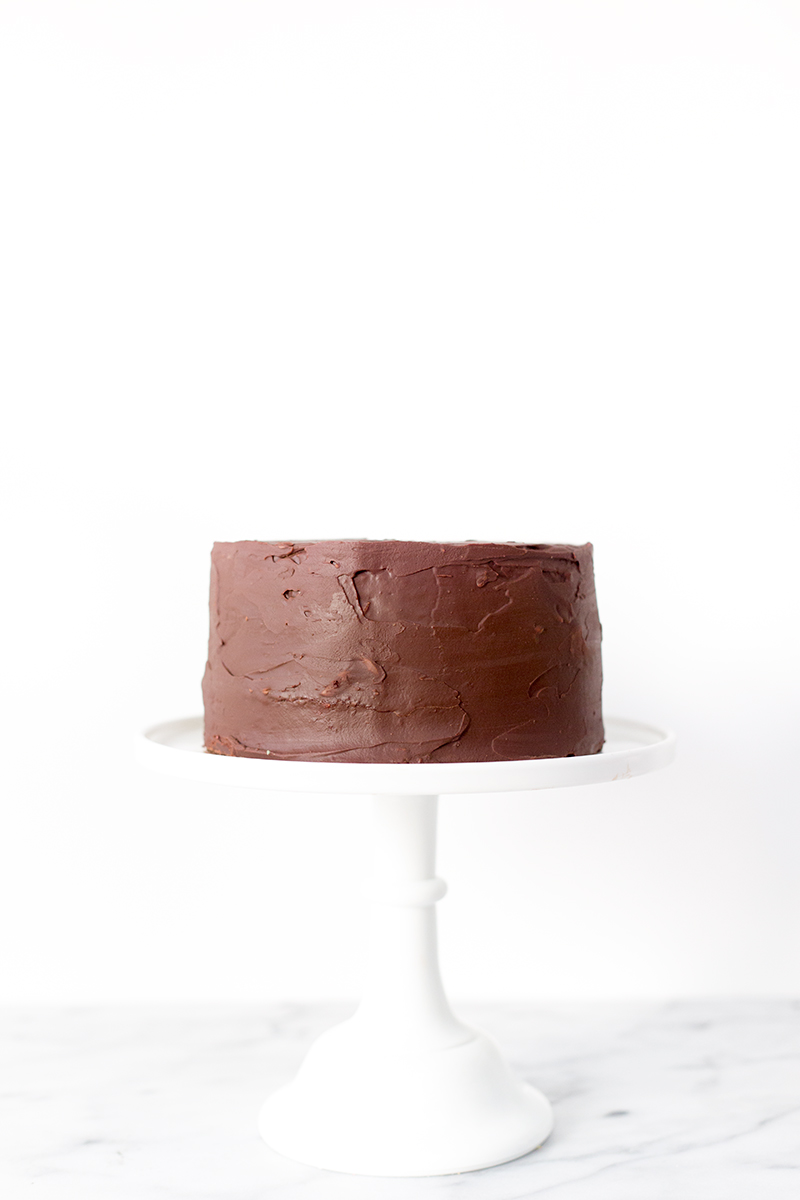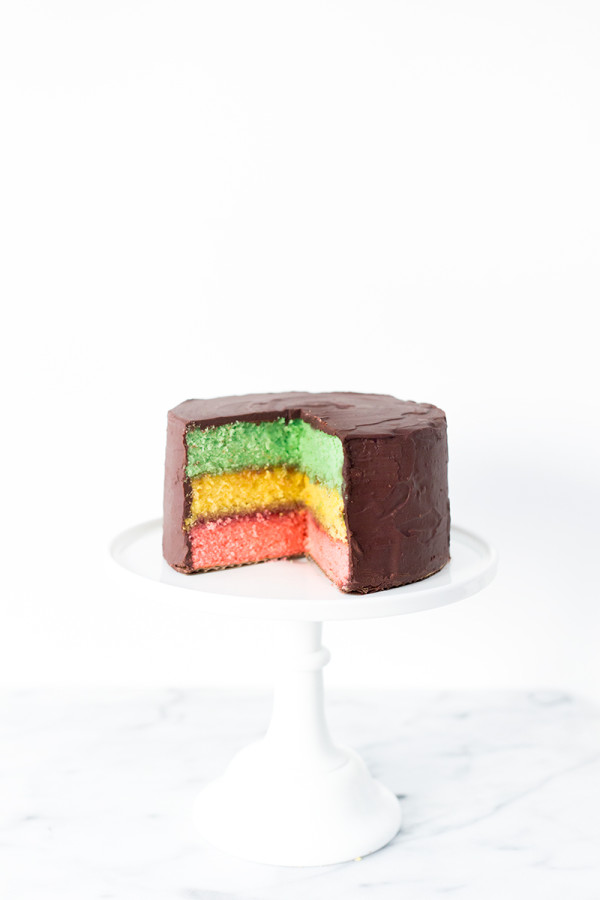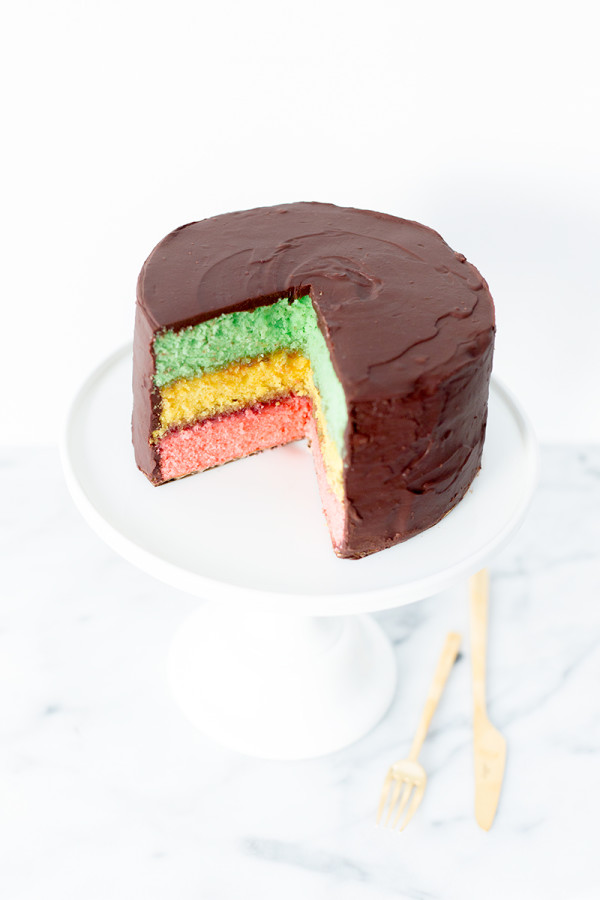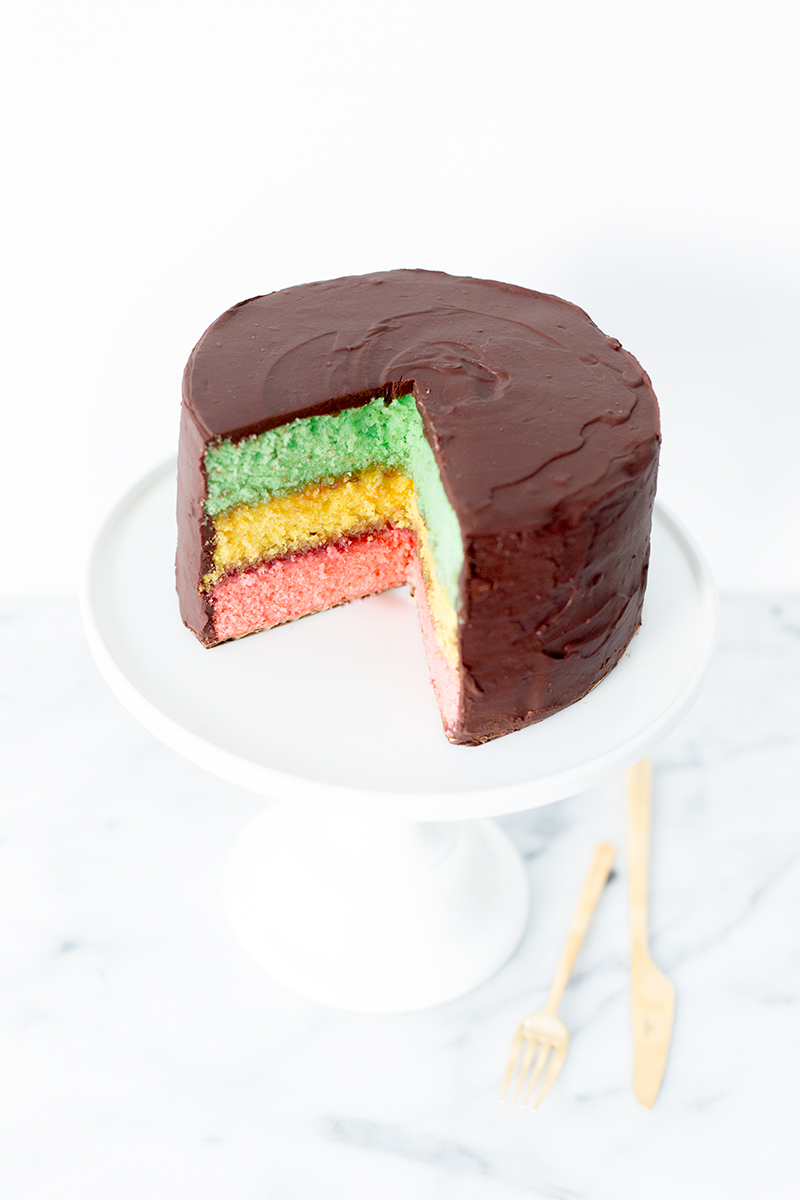 All Photos by Studio DIY
Cake Stand from Shop Sweet Lulu / Gold Flatware from HORNE
Now, here's where you come in!! Do you have a tradition with your friends or family that you look forward to each year/month/week? It could be for a birthday, anniversary, holiday or any other reason to celebrate. I want to hear about it! While I have a few traditions up my sleeve to showcase here, I would love to share my own spin on some of your most favorite traditions too! Share your traditions in the comments below and you may just see them in the next installment! What do you say!?