While I cook only because I have to (haha!), I genuinely love to bake. I'm also the kind of person that prefers to find an amazing recipe and make it a million times than try out a ton of them to only like a small percentage.
As a result, I've developed a pretty curated collection of our family's favorite dessert recipes. The ones we turn to time and time again because we just don't feel like there's anything better! You'll notice that I have a thing for chocolate, which is why many of these have chocolate involved. I've got cookies, bars, cakes and more.
If you need a recipe in a pinch, that will soon become a family fave, give one of 'em a try!
Cookies + Bars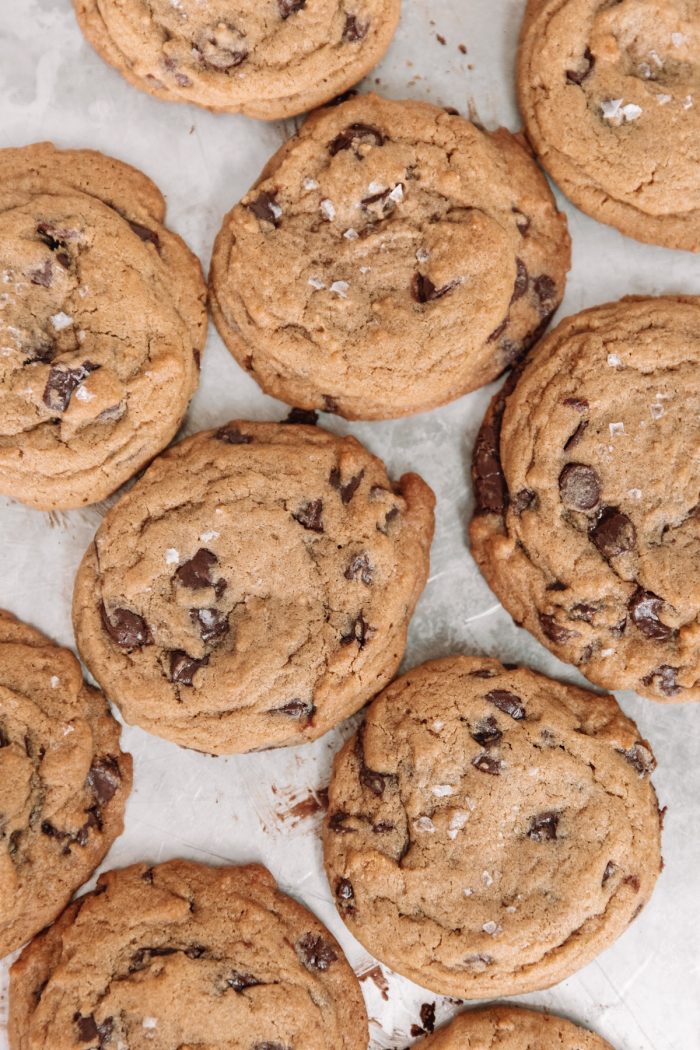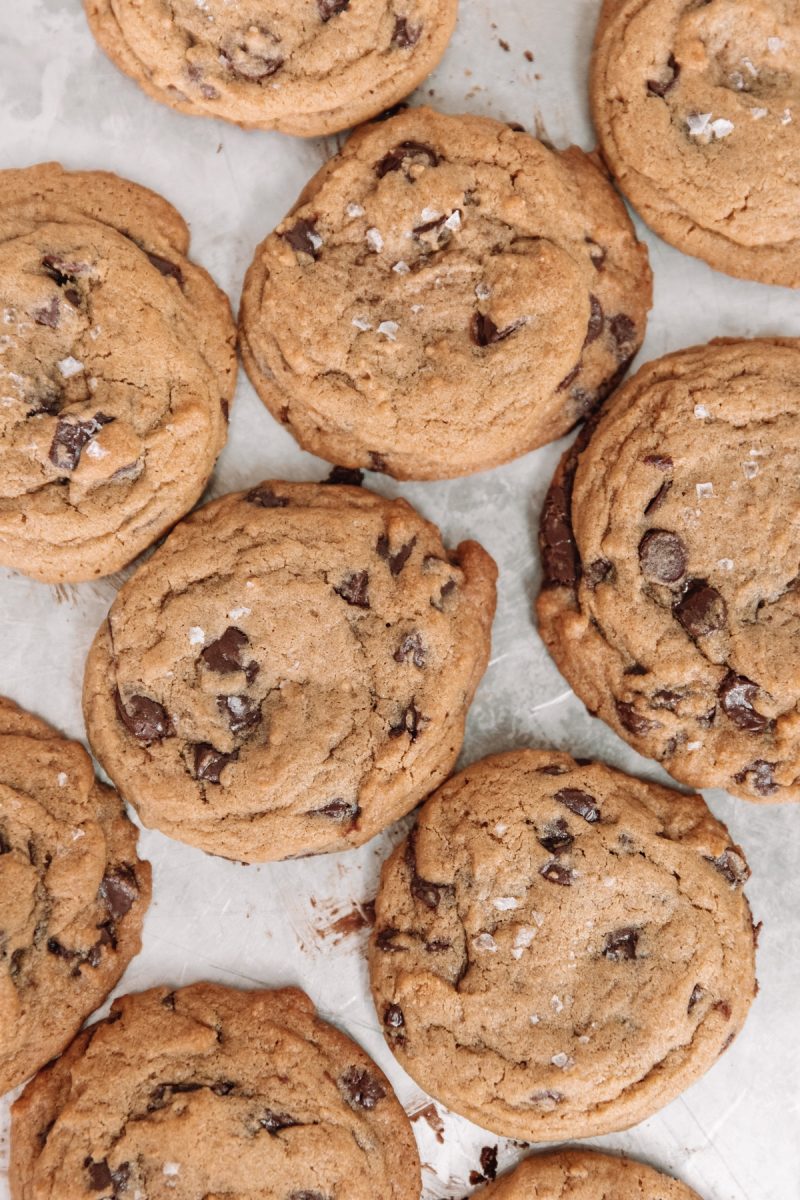 Chocolate Chip Cookies
I did a whole blog post on our best ever chocolate chip cookie recipe. We tested tons of recipes and finally landed on a modified version of a classic for it's ease, reliability and ABSOLUTE DELICIOUSNESS!
Get the best ever chocolate chip cookie recipe here.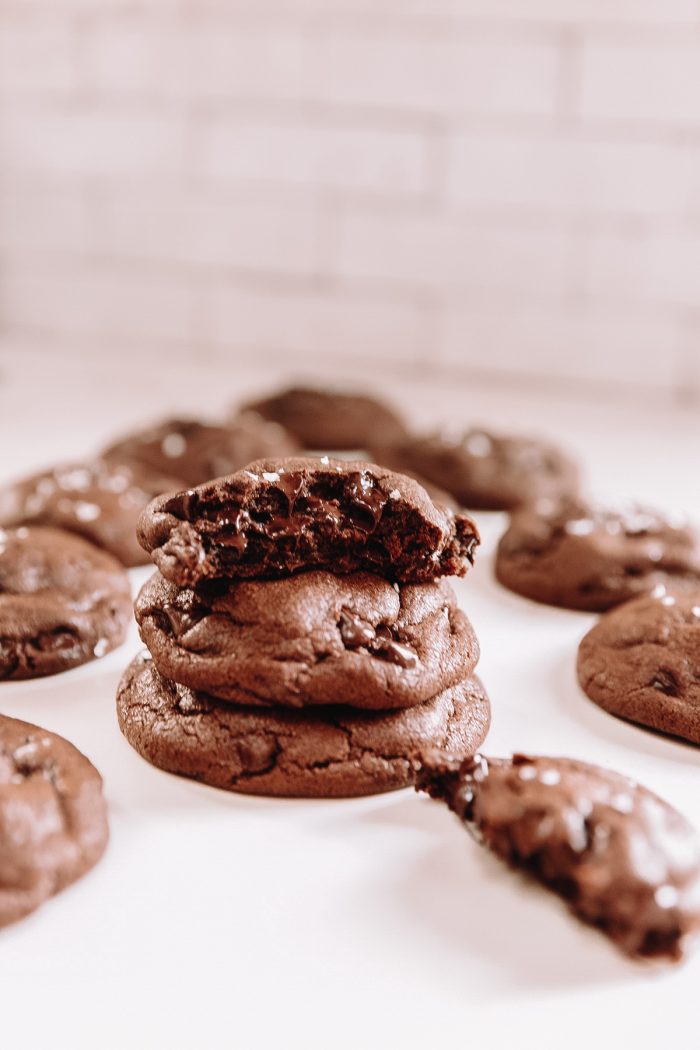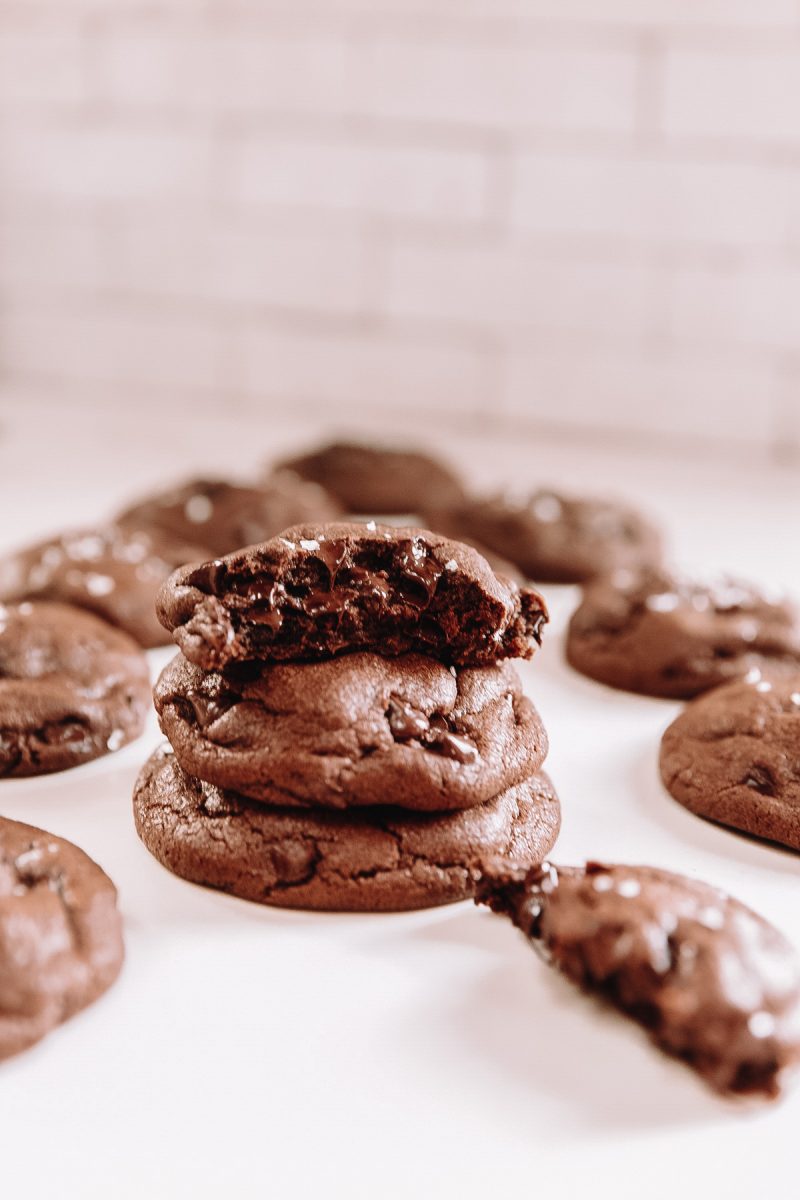 Double Chocolate Chip Cookies
If you want to go all in on your love for chocolate, these are the cookies for you. Double chocolate chip cookies, that are pillow-y but still chewy. They're next-level incredible.
Get the double chocolate chip cookies recipe!
Chocolate Peanut Butter Pillow Cookies
These are a must make if you have a peanut butter cup fiend in your family. They're chocolate cookies stuffed with peanut butter and absolute perfection.
Get the chocolate peanut butter pillow cookie recipe here.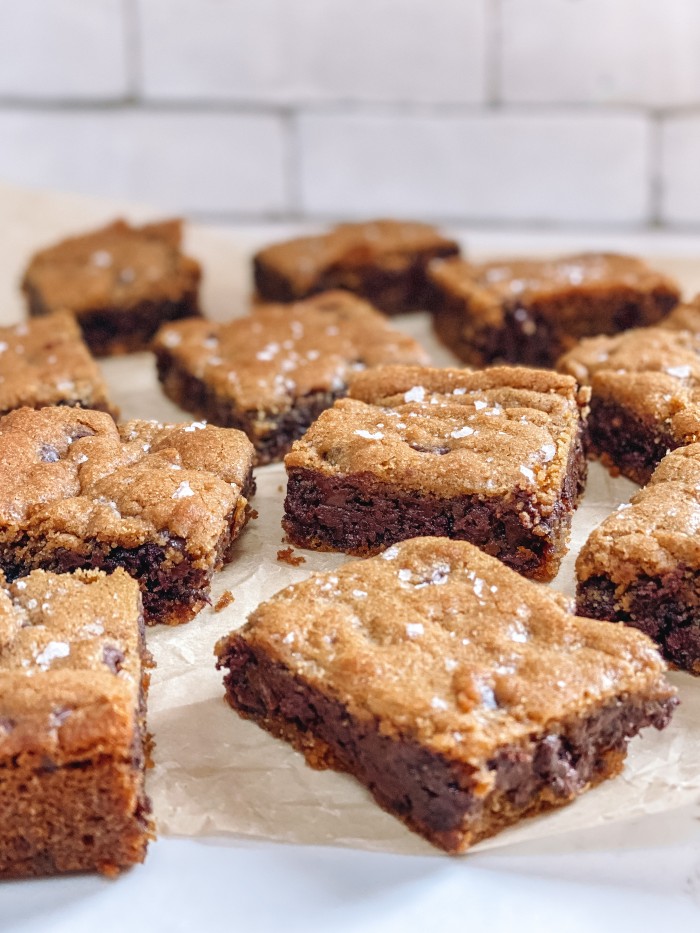 Chocolate Chip Bars
I grew up not eating chocolate chip cookies but eating chocolate chip cookie bars! They were easier and quicker to make (no cookie scooping!) with five kids running around, so my mom always made these. It's kind of like getting to eat the gooey center of a cookie, but it's the whole thing.
Get the chocolate chip cookie bar recipe!
Baked Brownies
I'm not going to lie, if I'm making regular brownies I usually make a box mix (Ghiradelli double chocolate is my fave!) but if I feel like making traditional brownies from scratch, I've always loved the recipe from the Brooklyn bakery Baked! I have all their cookbooks (but found the recipe online too!) and love them, and this brownie is one of the best!
Get the Baked brownies recipe here!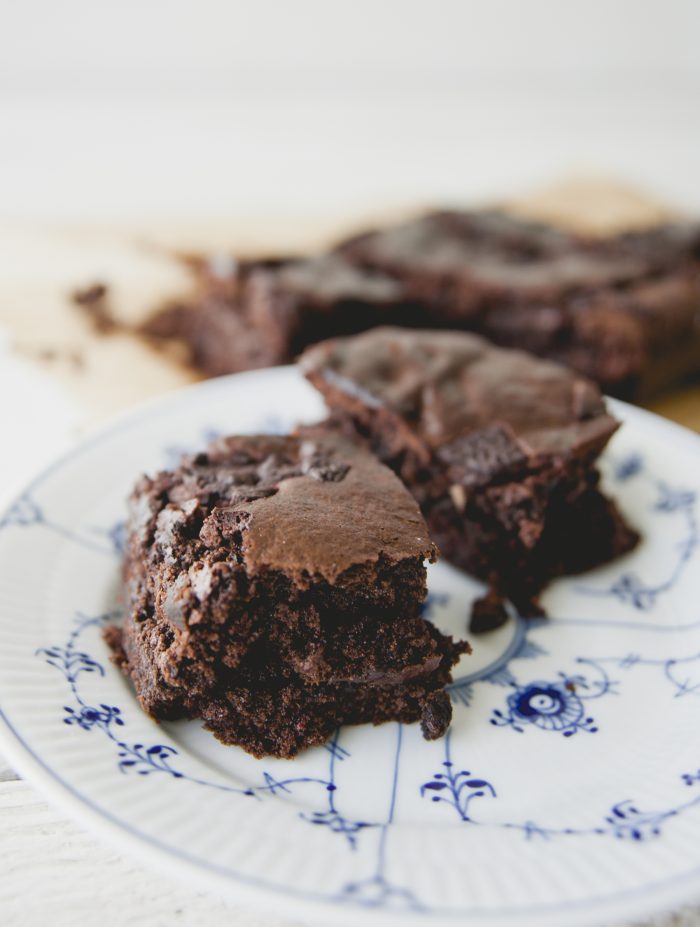 Photo by Sweet Laurel
Nut Butter Brownies (Gluten Free!)
Members of my household have declared these "the best brownies I've ever had!" And they don't have any flour or artificial sugar in them! BOOM!
Notes: We usually only have peanut butter in the house so that's what I use! We follow the version of the recipe that appears in Sweet Laurel's cookbook which is swaps the dates for an additional 1/4 cup of maple syrup. I'ms sure it's delicious both ways!!
Get the nut butter brownie recipe here!
S'Mores Bars
You have to make and have this dessert at least once in your life. It's like a s'mores meets a cookie bar. For a long time this was my go to recipe if we needed to bring dessert to any sort of get together or party. EASY, total crowd pleaser, everyone will ask you for the recipe.
I'm dying to try it with some sort of fancy dark chocolate too…
Get the s'mores bars recipe here!
Cakes
Chocolate Cake + Best Chocolate Frosting Ever
Our whole family bows down to Ina Garten, and her chocolate cake is the best in the world. HOWEVER, we prefer to make it with a different, and much simpler frosting. As in… you dump all the ingredients into a food process and hit "go" and that's IT! The combo is our go-to cake for, well, anytime we want cake… It's incredible.
Get Ina's chocolate cake recipe here and our favorite chocolate frosting recipe here.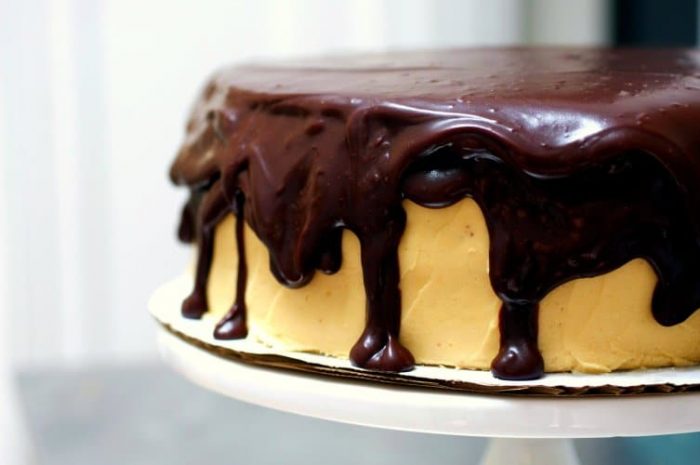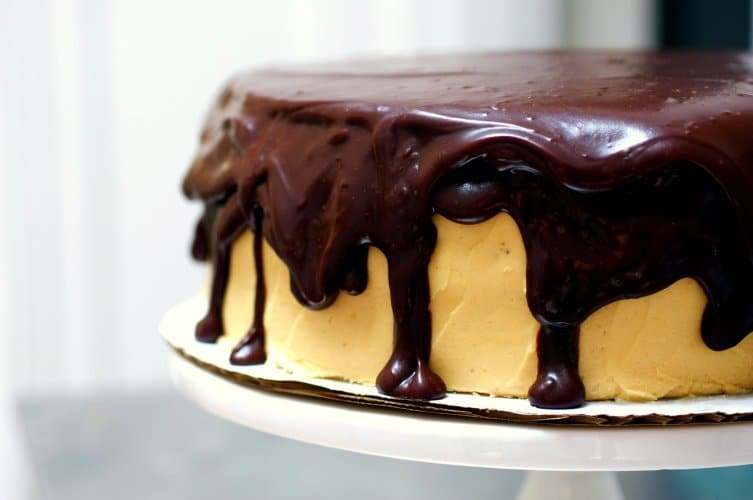 Photo by Smitten Kitchen
Chocolate Peanut Butter Cake
I made this for a birthday once and people still ask me about it!! I also made it into a cupcake version and it was equally delicious!! While Ina's chocolate cake will always be my favorite, this chocolate/peanut butter combo is really wonderful too!
Get the chocolate peanut butter cake recipe here!
Carrot Cake (Gluten Free, Dairy Free, Vegan optional!)
I made this carrot cake when we had a friend who is gluten free coming for dinner and quickly fell in love with it, even as a gluten-eating (loving) human myself. The cashew "cream cheese" frosting is DELICIOUS and it pairs perfectly with the carrot cake.
I use the recipe from Sweet Laurel's cookbook which is two layers, but found the three layer version online to link below!
Notes: I don't use probiotic capsules in my frosting, and use lemon juice instead, and it's delicious!
Get the carrot cake recipe here!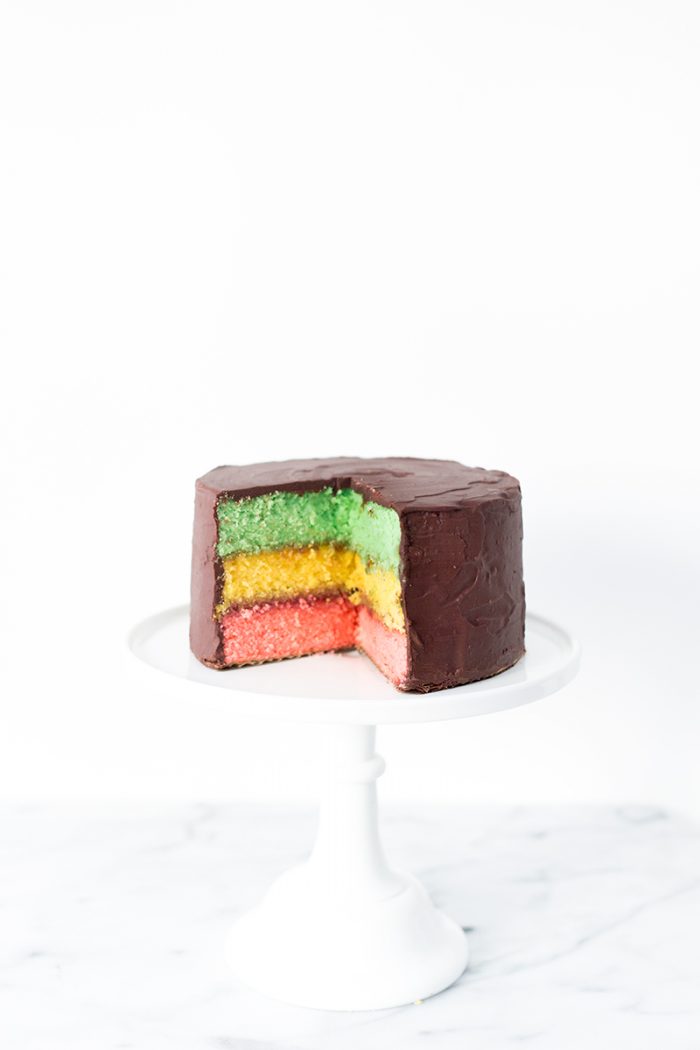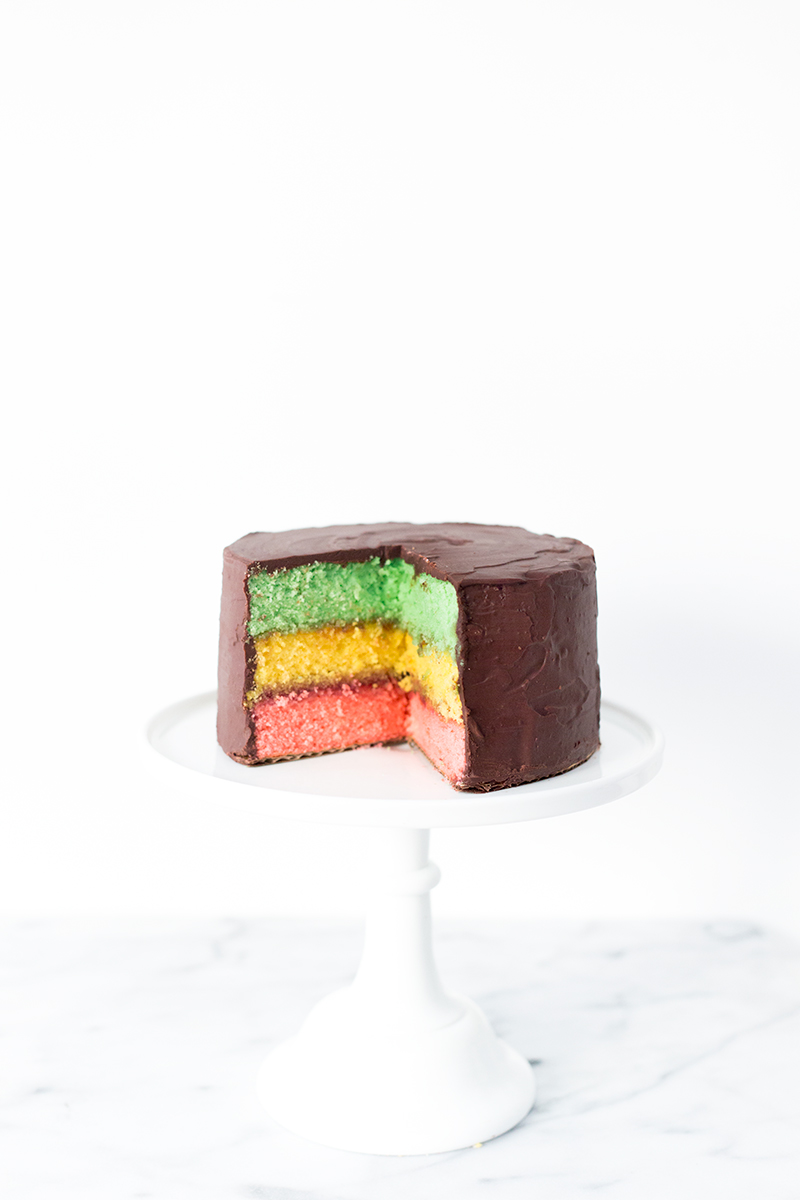 Italian Rainbow Cookie Cake
This is a birthday tradition in our household. If you love those classic tai-color Italian rainbow cookies, you'll DIE for this cake. It's a bit labor intensive but it's just SO worth it.
Notes: I sometimes use a food processor to help grate the almond paste to make things go quicker! Just pulse it a few times and it should work!
Get the Italian rainbow cookie cake recipe here!
Pies + Fruity Desserts
Extra Flakey Pie Crust
I'll be the first to admit that I don't love making pies, but when I do, this has been my go-to crust. I actually use the recipe from Smitten Kitchen's cookbook, but this online one is a "new and improved" take on it. It's a solid one!!
Get the extra flakey pie crust recipe here!
Berry Crumble
I couldn't do this post without including this, even though I don't have an official "recipe" to link to. But it's so simple, you really don't need one! This is my mom's go-to "we didn't know we were having people for dinner but they're here and I need a dessert" recipe. Berry crumble! Our favorite version is raspberry, but you could really make it with any bag of frozen fruit. Takes a few minutes to prep and only eight minutes in the microwave. Boom!
Recipe: Melt 1 stick of butter, stir in 3/4c brown sugar, 3/4 cup quick cooking oats (I've used regular oats before and it's fine!), 1/2 cup flour and 1 teaspoon cinnamon. Pour a (10-12oz) bag of frozen fruit into a pie dish, top with the mixture you just made, and pop it in the microwave for 7-8 minutes. Serve with ice cream!
Note: I happen to prefer leftover crumble (straight out of the fridge) to fresh out of the (microwave) oven crumble.
Banana Pudding
This banana pudding recipe is SO simple and really delicious . And if you've ever had and loved Magnolia Bakery's banana pudding, you'll want to try it for SURE.
Get the banana pudding recipe here!
All The Other Good Stuff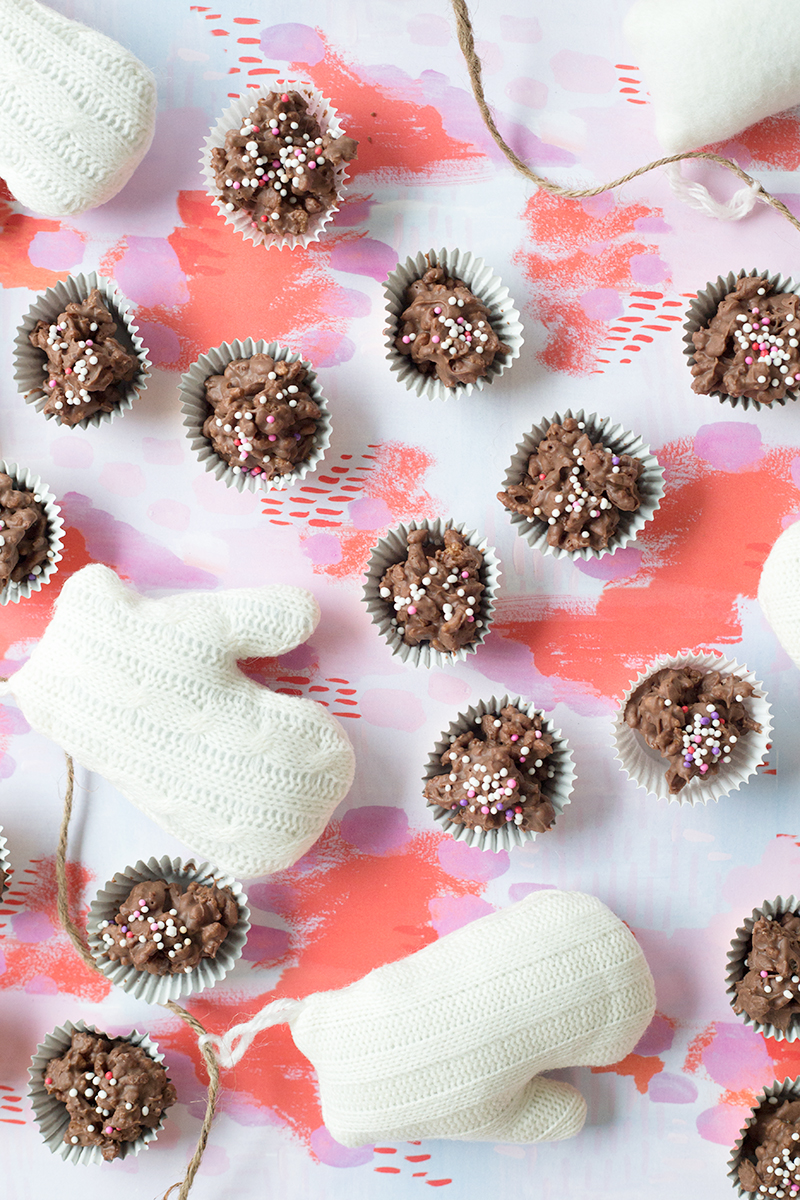 Chocolate Peanut Butter Crispy Candies
A family recipe I shared a few years back. This is one of our Christmas traditions! My mom makes DOZENS of these every holiday season to say thank you to everyone who helps her out throughout the year. I've started doing the same! You can also easily make them other flavors, too. They are no-bake, easy, YUMMY and fun for kids to decorate, too.
Get the chocolate peanut butter crispy candies recipe here!
Chocolate Banana Bread
I will never make another banana bread again. Ever. This is the best one, there's no question. I mean, it's really like a chocolate cake that you can eat for breakfast so why would you NOT make it? Any time we have bananas that are past their prime, this is the recipe we break out.
Get the chocolate banana bread recipe here!
Any dessert staples or traditions in your fam? Would love to hear 'em! And I'll keep adding new ones we come to love here!!