I am beyond excited to finally share the photos from my niece Kellyn's geometric birthday party last month! The girl is all about being surprised and happily puts the party theme decisions in my sister-in-law and my hands. Last year we threw her a rainbow-hued bash and this year, geometry took the stage! Even better? I was able to partner with The Land of Nod to use a few of their ridiculously awesome pieces that fit beyond perfectly with the theme! We created an awesome little (color crazy!) crafting and eating area (Hello pretty poufs!) for the kiddos to enjoy and added a few other fun touches here and there. I'll be back tomorrow with a few DIY tutorials from the day, but for now just a hefty dose of geometric partying.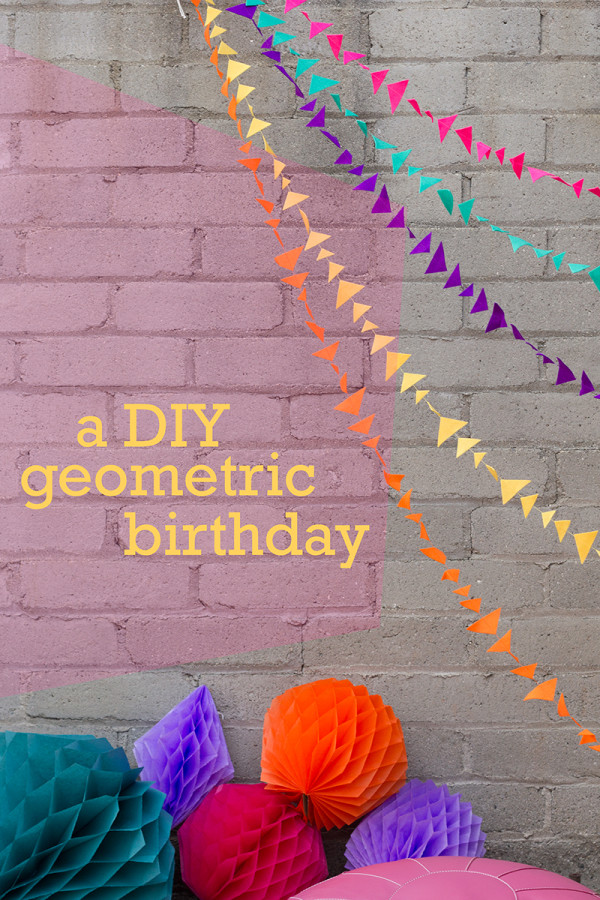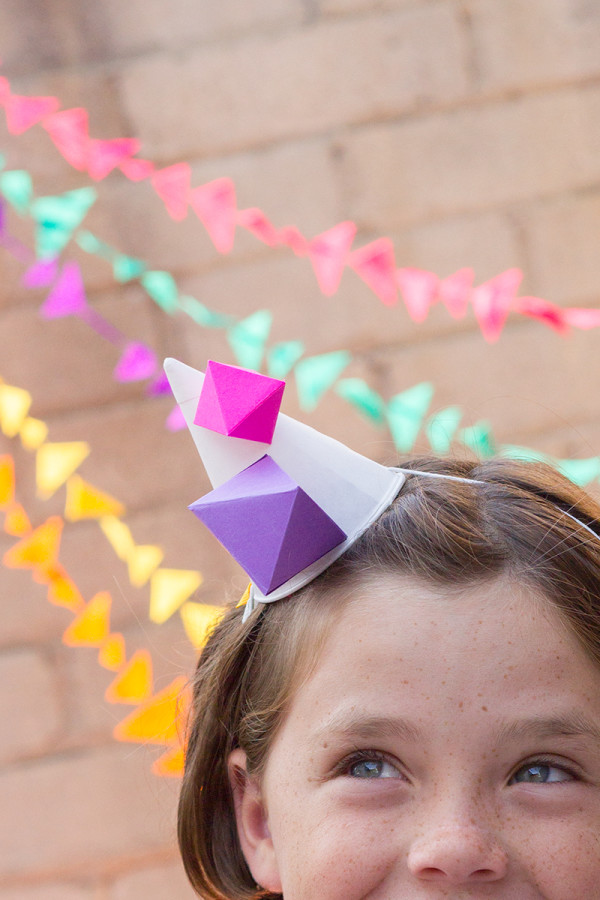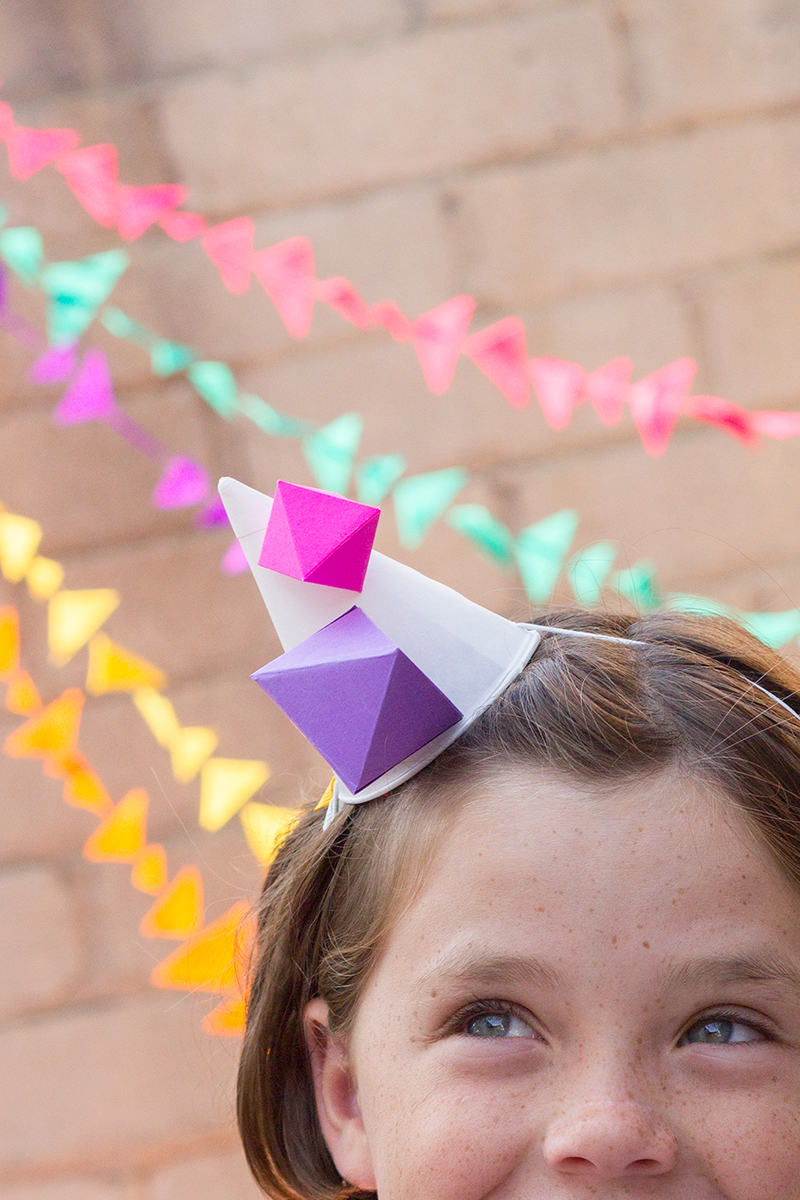 I went geometric honeycomb crazy! Giant ones for the ground, small ones for the big balloon and itty bitty ones for the ice cream sandwich skewers!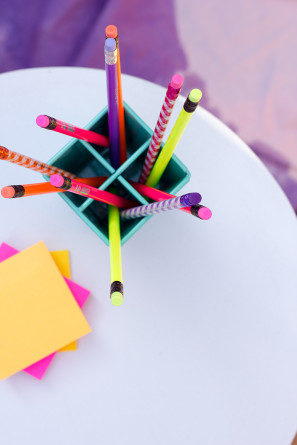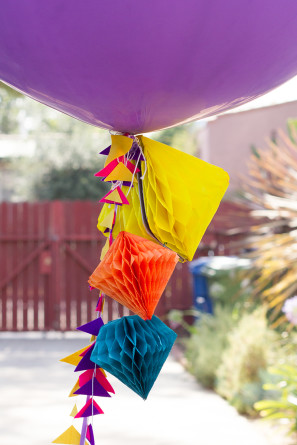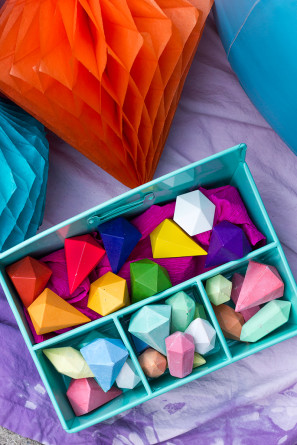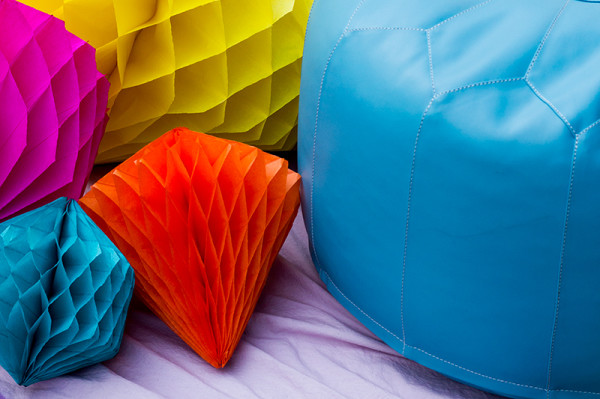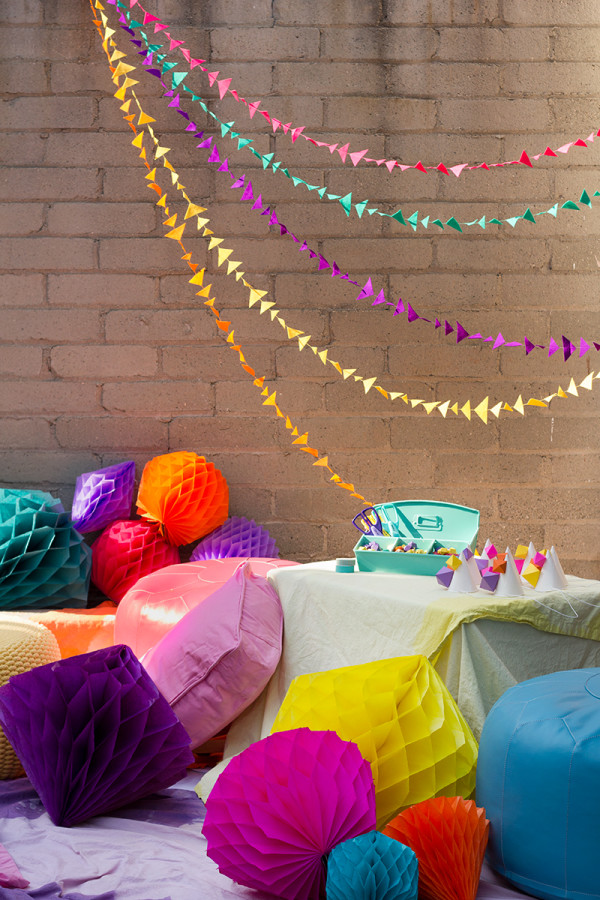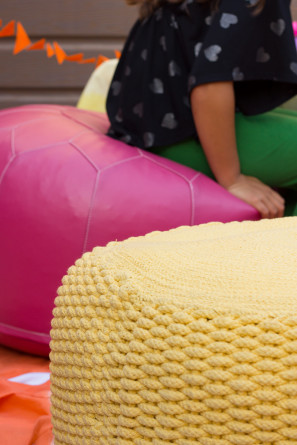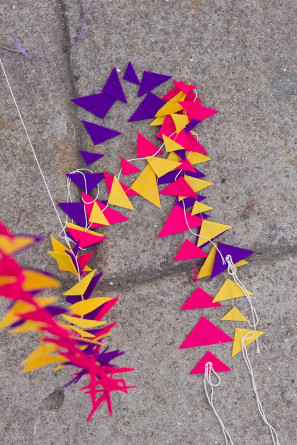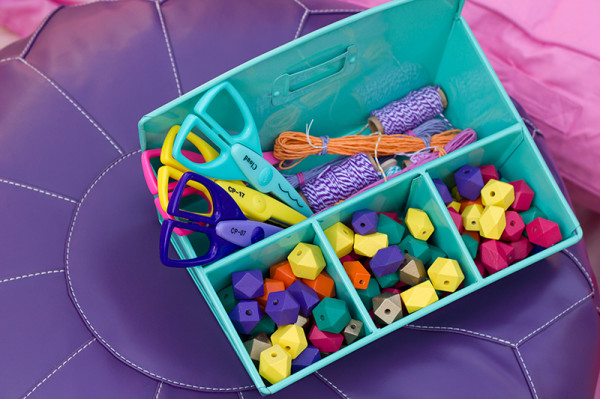 While I knew the kids would mostly spend the party running around and entertaining themselves, we wanted to have a few activities on hand. Quinn organized a scavenger hunt and I made a geometric bead crafting station. Perfect amount of organized entertainment!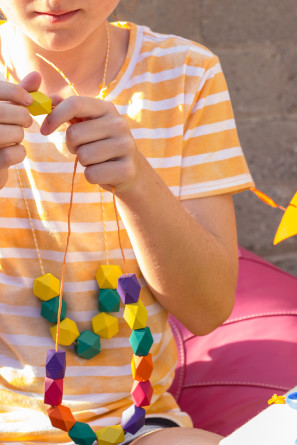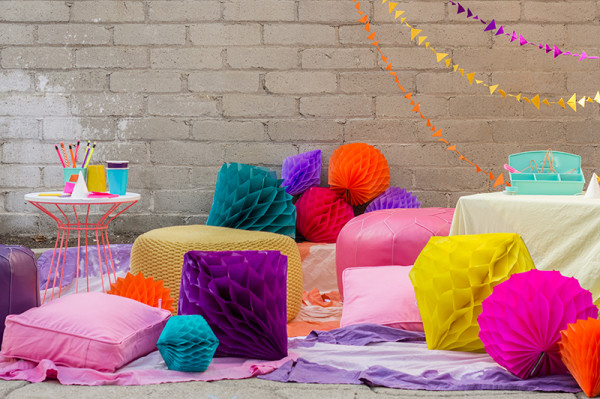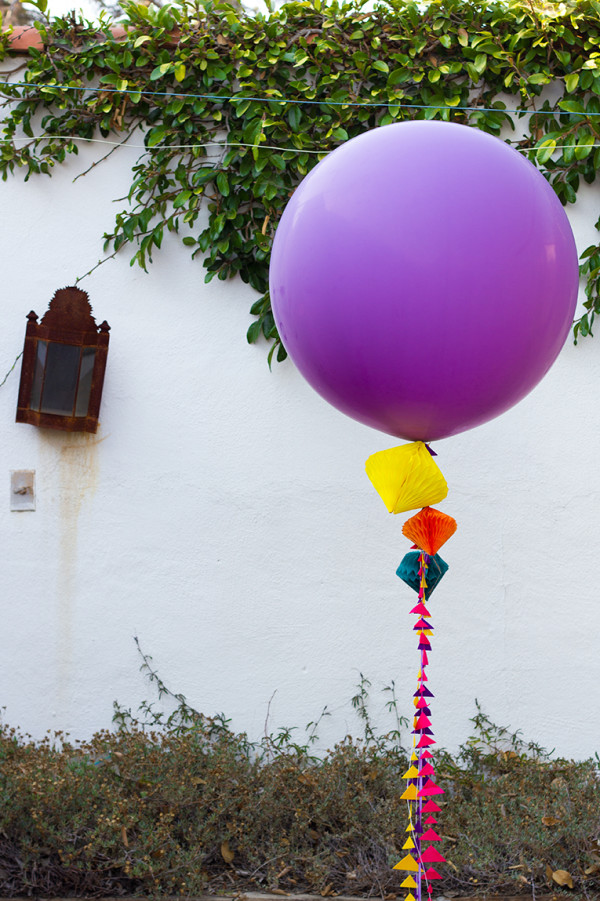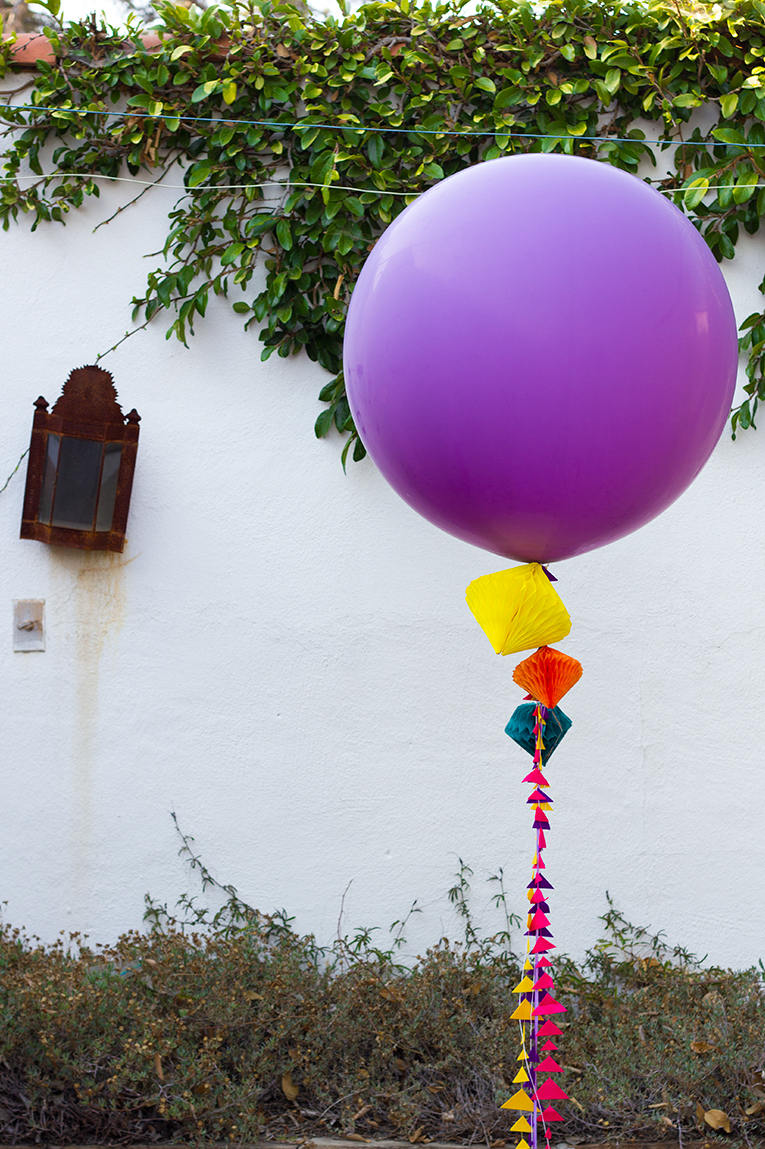 When I saw this wall organizer, I knew I wanted to use it for a utensil holder, then I gifted it to Kellyn as her birthday present afterwards! Win-win!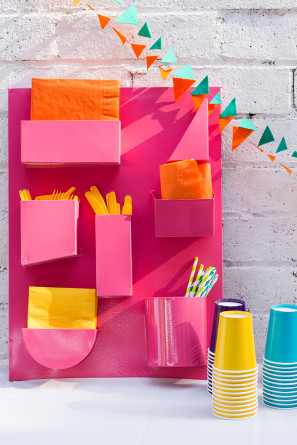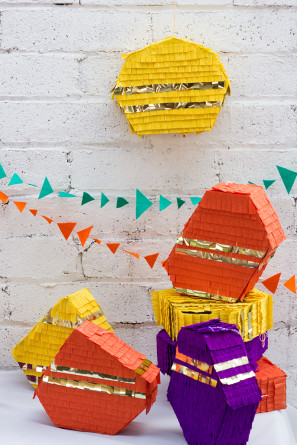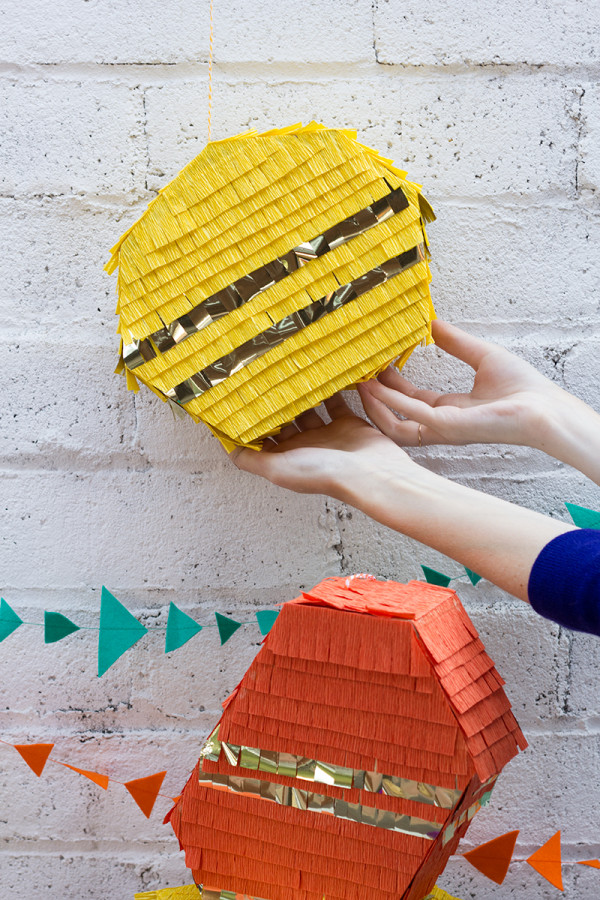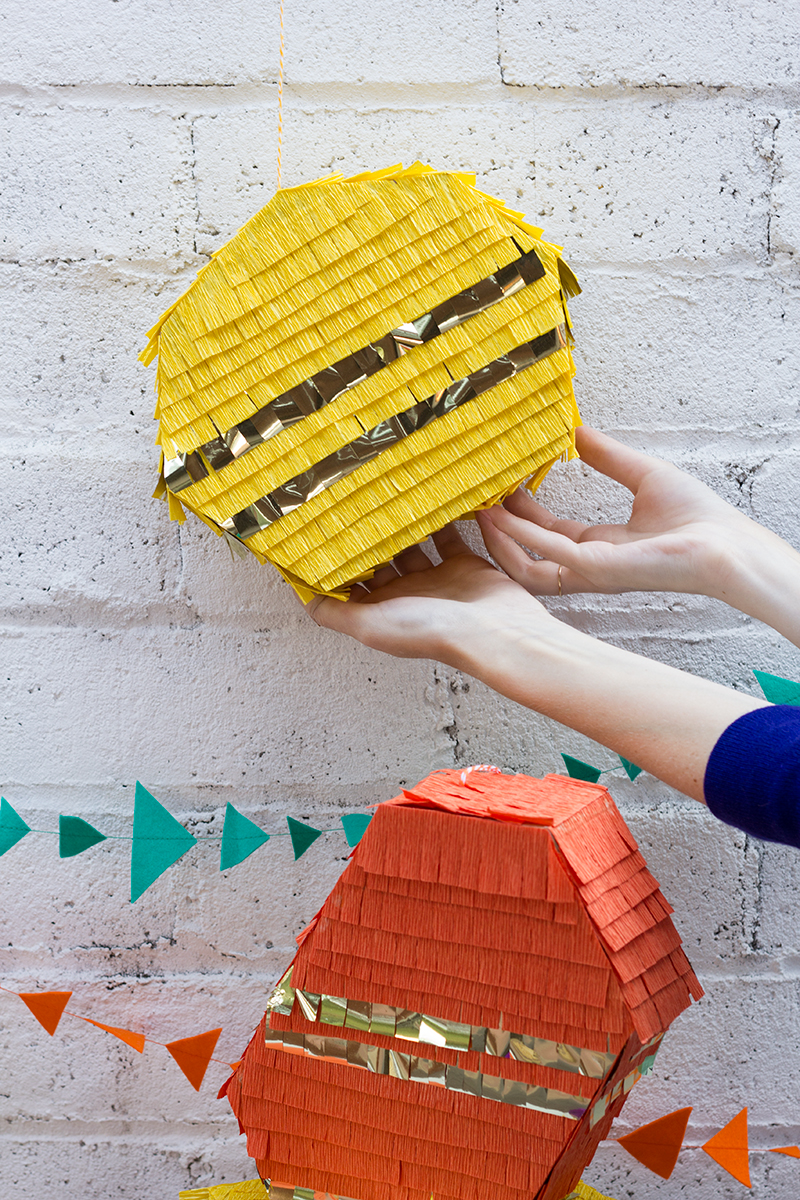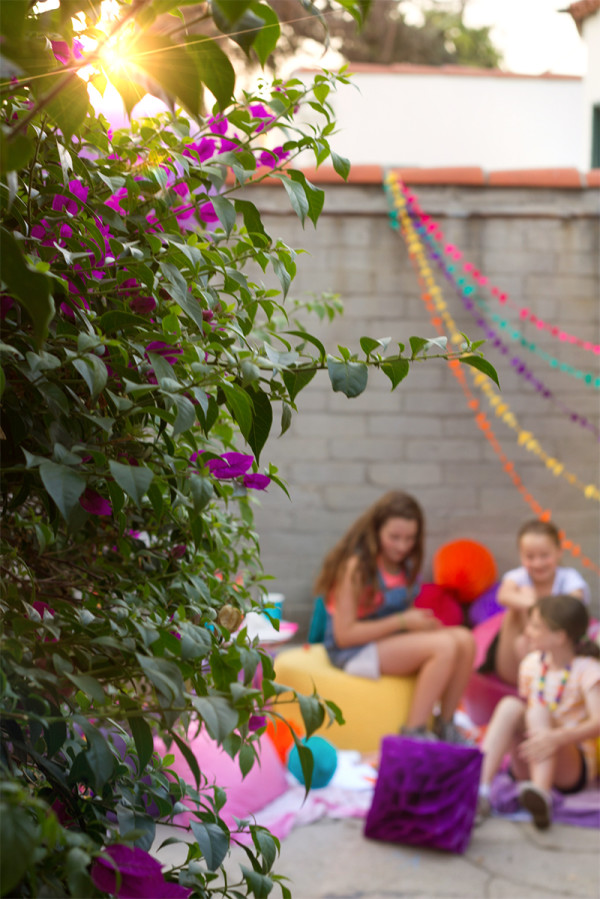 All Photos by Studio DIY
The kids had a blast (and so did I!)!! Like I said, I'll be sharing the DIYs for the party hats, piñatas, and beads tomorrow so be sure to pop back by! See below for a list of sources I used for the party, and for info on all the amazing items from The Land of Nod we incorporated. A huge thank you to them for making this so darn colorful and great!
Sources
From The Land of Nod:
Triangle Garlands / Faux Leather Poufs / Braided Pouf / Floor Cushions / Wall Organizer and Containers
Other Sources:
Honeycombs (Purchased round and cut into geometric shapes) / Geometric Beads (Purchased plain and spray painted) / Geometric Chalk + Crayons
*I was given product from The Land of Nod for this party. I truly am obsessed with the company and all opinions are my own!
For more real DIY parties, head right on over here!