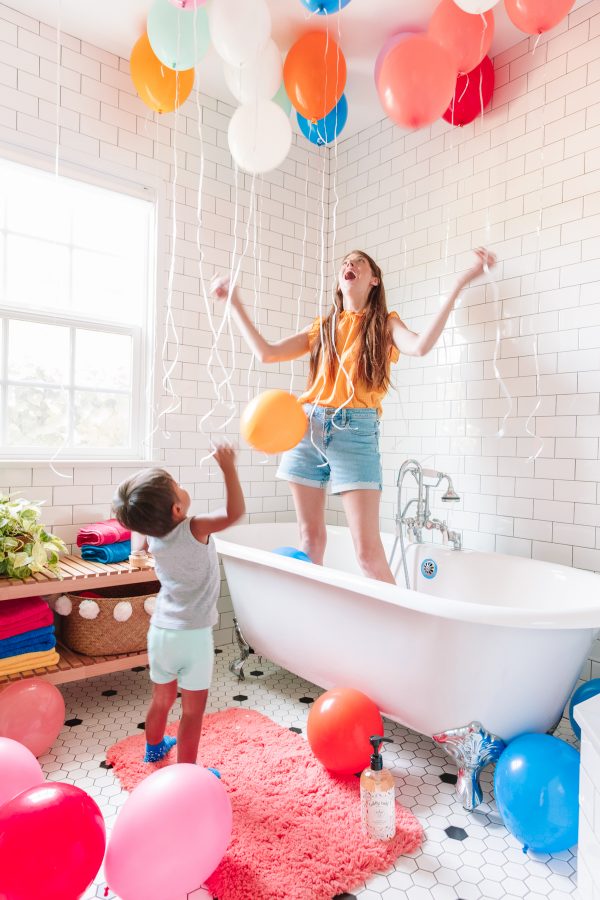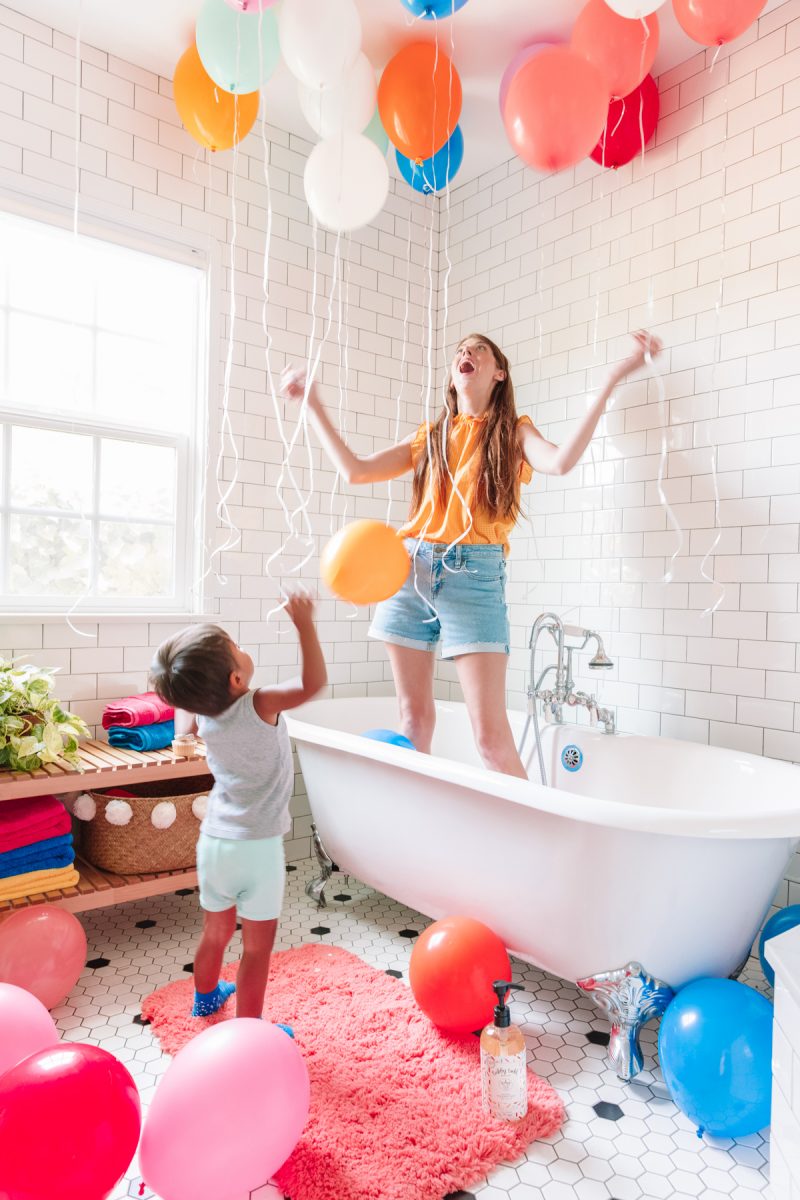 I'm so excited to introduce you to our latest product collab, Tubby Todd x Studio DIY!!!!! You've heard me talk about Tubby Todd before, and that's because it is a product I have used *literally* every single day since Arlo was born. I stand by it SO. FIERCELY. Their bath products are made with simple, natural, plant-based ingredients, which was really important to me as a mom. Gluten free, dairy free, certified animal-cruelty free and free of toxins, parabands, bpa, sulfates and artificial colors. It's safe and gentle, but it also really WORKS! It checks ALL the boxes. We use their all over ointment and lotion daily on Arlo, and the sunscreen and hair & body wash daily for our entire family.
So I was so so thrilled to get the opportunity to collab on a special limited edition hair & body wash and put my very own spin on it! Since I'm all about making life a party, with this product we wanted to make bath time a party, so we designed the label with a Studio DIY signature, SPRINKLES (!), covering the bottle and the scent to be something that screams nostalgia and celebrations… Vanilla Cake Smash!!!! Eeeee!!
This scent and design is exclusive to their "Extra Tubby" size which is my personal favorite size, especially for this product. I love it because it lasts for SO long and because it comes with a pump. That allows for you to do a one-handed pump (ideal as a mom, yes!?) and it allows for little ones to pump their own body wash easily too! I love the independence it's given Arlo.
My favorite little detail is the party hat we put on their signature moose logo!!! =)
Photos by Jeff Mindell
You can shop our Vanilla Cake Smash collab right here. It is a limited run, so once it's gone, it's gone! I'm so excited to be able to bring a touch more fun into your family's daily routine! Hope you love it as much as I do!!