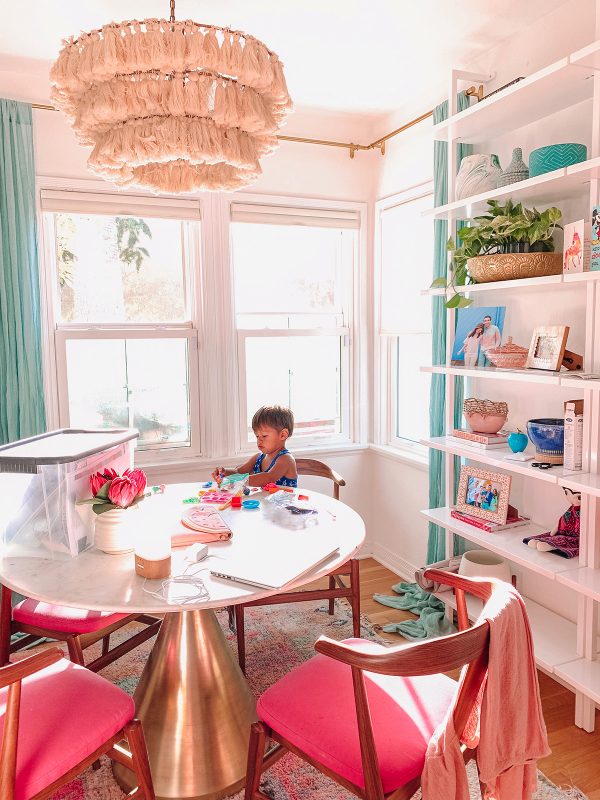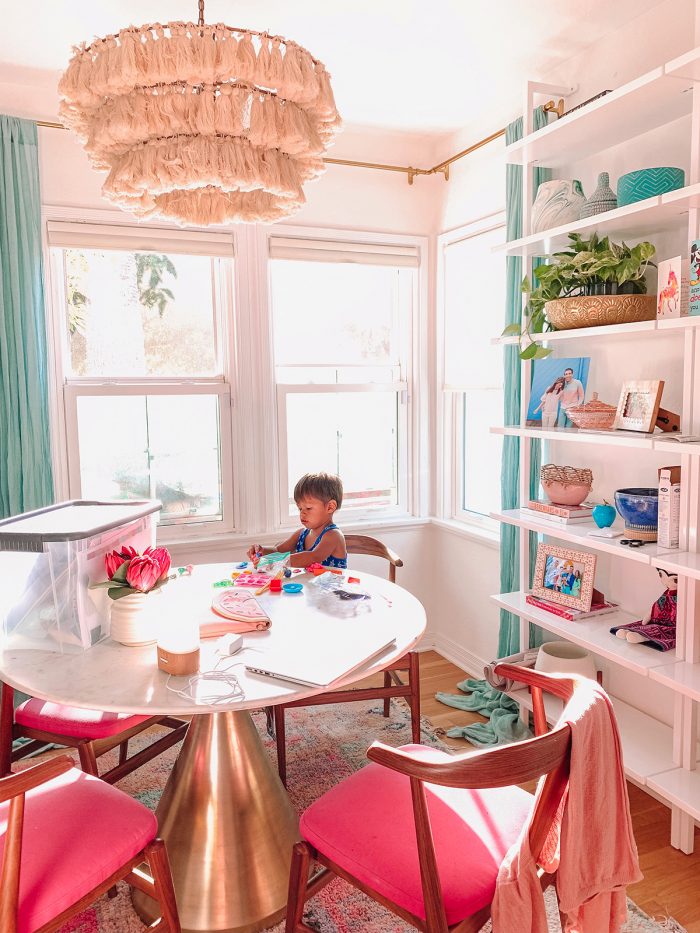 Since we don't have a ton of "play" room in our house for Arlo, we are pretty particular about what toys come into our home and what ones stay, too. Overall, he's not really a kid that is THAT interested in toys (unless they're other kids toys, of course. ha!) but there are a few we've collected over the last year or so that he comes back to over and over. For us, those kinds of toys are the best because he is seemingly endlessly entertained by them! In case you're looking for a new toy for your little one or a gift to give, here's our favorite toys for two year olds!


Photo by Jeff Mindell | Graphic by Meagan Knight for Studio DIY
1. Sticker Subscription: We do stickers a lot in the mornings before school and when we're out at restaurants. Pipsticks gifted us one of their sticker subscriptions and it's been really fun to have new stickers that are all different types, themes, sizes, etc just show up at our door each month!
2. Wooden Barn: We gave Arlo this for Christmas and he really loves it. It comes with a few horses, and then we also have collected some other wooden and felt animals to go with it. He has fun lining up all the horses, and pretend-playing with them climbing the ladder and coming in and out of the doors and windows. I love that it's compact when it closes up, you can store all the animals inside the barn, and it has handles so he can carry it around too.
3. Kitchen Helper/Learning Stool: Ok, I know this isn't a toy but it's our most used item in our house so I had to include it. This is a "safety" stool that allows Arlo to climb up to counter height, but keeps him safe and enclosed while doing so so he can't fall backwards. He uses it to eat snacks, to help me bake, to "wash dishes" and to help Jeff make smoothies. He love being able to get in and out as he pleases and see what's happening up on the counter without someone having to hold him up. This one collapses, too, if you don't have room to keep one out at all times!
4. Play Kitchen: This was Arlo's birthday gift that I want to makeover to match our kitchen, but Jeff got so annoyed with it just sitting in a box for so long that he went ahead and put it together as is. Haha! So, it lives in a little nook in our kitchen and Arlo enjoys pretending to cook and hiding all sorts of things in the microwave and oven. It's a great long-lasting toy that I know he'll play with for years!
5. Plus Plus Blocks: I grab these any time we head on a trip because they're a great, compact toy for hotel rooms or Airbnbs. They lock together easily, so little hands can do it, and you can build all sorts of things. I just keep 'em stored in the tube and grab and go!
6. Clay: We love playing with clay together. My favorite clays to play with with him are Model Magic and modeling clay. (You can also buy a set with different clay "tools" too, which Arlo loves.) I like the model magic because it's super lightweight and easy to mess around with, but it doesn't totally crumble when you touch it into a million pieces that get stuck in your carpet. 😉 Can I get an amen!? It does dry and harden so it's great for making projects you want to "keep". For clay to re-use over and over, I like modeling clay. It never dries out which is REALLY nice when you accidentally leave it out… for hours. Ha!
7. Wooden Train Set: This was a HUGE win in our house and the best part about wooden train sets, is they all seem to be made to work together so we keep collecting new parts and new trains. Recently, we added these cute animal and vehicle "trains" and we've also added IKEA pieces to it too. I love that this can grow with him, but still be easily disassembled and put away when he's not playing with it.
8. Color Forms: This was a Nana find (Thanks, Mom!), do you remember color forms? My mom loves to give them as gifts. It's essentially a set of "clings" that come with different boards/scenes to play with them on. I love that they can be easily moved and the shapes can make all different animals, etc.
9. Animal Matching Game: This was a gift from our neighbor and Arlo plays with it every day. It's a great intro to a matching game, in my opinion. Plus, it helps us teach him about all different animals!
10. Ice Cream Puzzle: This was an Easter basket find, and is another daily occurrence. Arlo LOVES to build everyone their own ice cream cone and count the scoops and talk about the different (very specific and fancy) flavors. Anyone who has been to our house in the last six months has played this game with him, guaranteed. Haha!
11. Wooden Garage: Hands. Down. The most used toy in our house. It is out and played with from sun up to sun down. He runs cars, trains, pom poms (LOL), pretty much anything down this garage. He'll play with it alone for a LONG time, and also loves playing with it with us. My parents got Arlo an extra set of cars for it too, which has been great, and they actually go all the way down the ramp without assistance which is cool!
12. Cleaning Set: Everyone I know has this and their kids love it! Arlo loves it too. Sometimes I'll walk in and just find him sweeping the floor. Ha! It's great for teaching him the importance of helping around the house!
Books are also a hit, we read every night! You can find our favorite book round ups here!