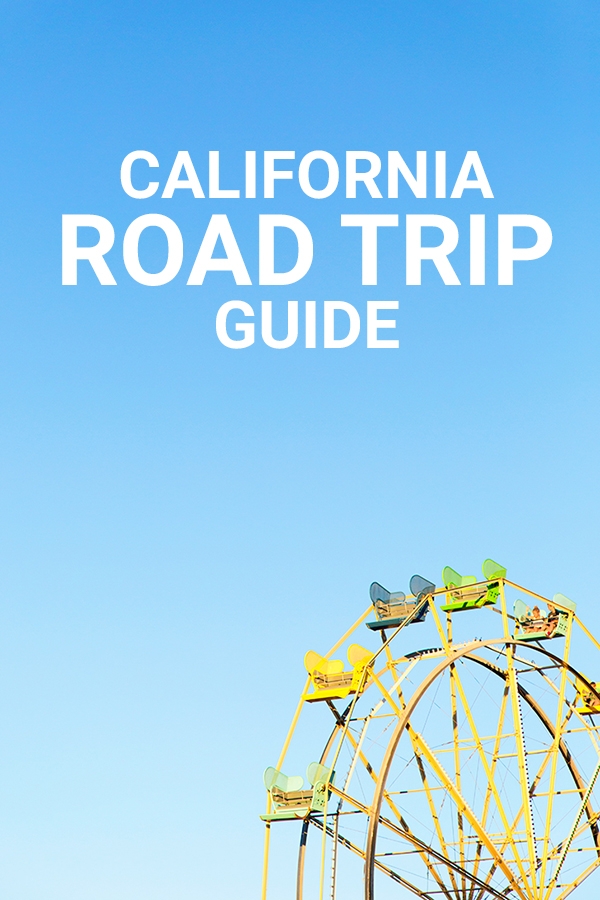 You may have followed our whole road trip adventure a few weeks back on Instagram and Snapchat but we wanted to put it all in one place for those of you who might be interested in taking a trip up the coast! Why? Because we had a BLAST! I'll say it before and I'll say it again, I LOVE ROAD TRIPS. No planes, hidden gems on the side of the road, it's freaking amazing. We started in LA and ended in SF and stopped at one million places in between so I bring you our ultimate California road trip guide!

We left LA on a Wednesday morning with the goal of stopping in Ojai for lunch and to peak around! We only spent about two hours in the town and definitely want to go back for longer! Our recs:
Summer Camp
A super cute shop in Ojai that legitimately looks like summer camp. Except, fancy summer camp! Ha!
Boccali's
After many recs, grabbed lunch here. AH-mazing. The tomatoes are the biggest + juiciest GAH! And you better save room for the strawberry short cake or we can't be friends.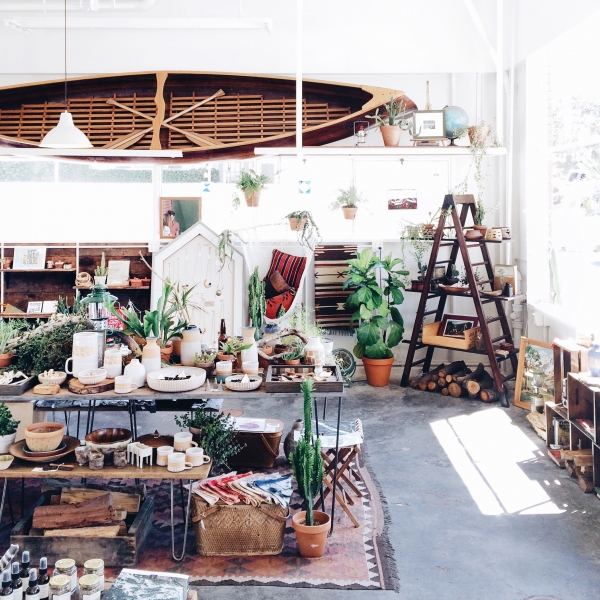 San Luis Obispo was our first overnight stop. We did a whole POST on the insanity that was The Madonna Inn so I'm keeping it short and sweet here, but here's a few of our SLO recs!
The Madonna Inn
Quirky, kooky and totally worth the experience. Call in advance to reserve the exact room you want.
Full post here!
Kreuzberg Coffee
Stopped here for breakfast to get some work done and had some delicious breakfast burritos!
We headed out of SLO pretty quickly but Elsie had told us to check out Luna Red and Sidecar, if you're looking for dinner/drinks, which we definitely need to check out next time! There's also a bazillion recs here.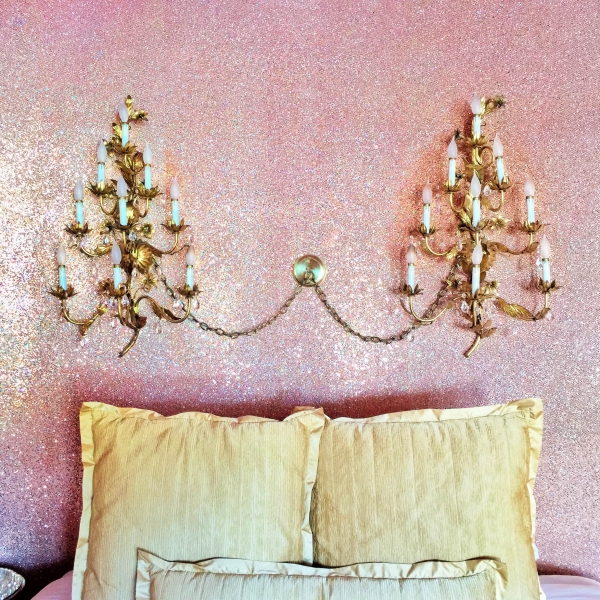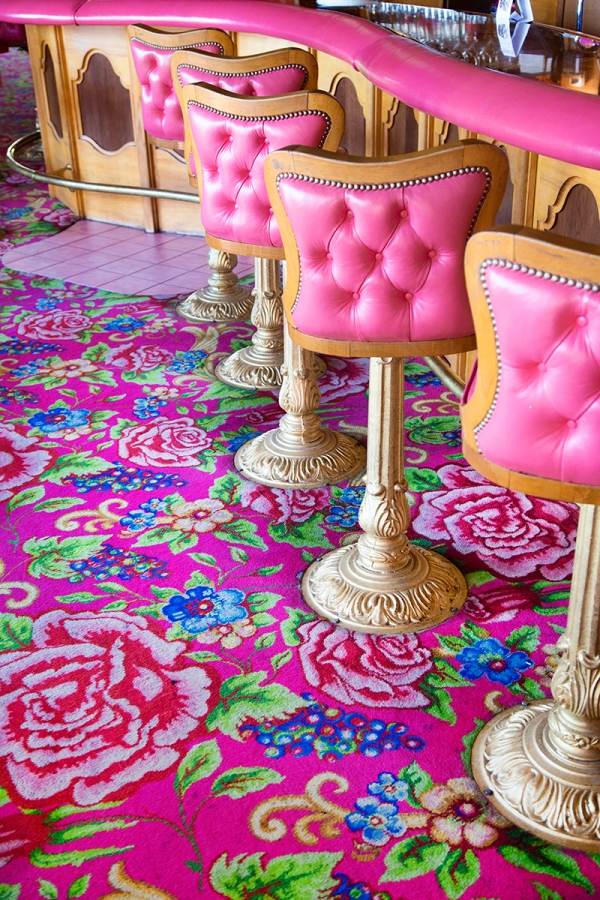 On Thursday, as we drove past Cambria, I basically lost my mind and told Jeff to pull the car over IMMEDIATELY because there was this weird tiny colorful abandoned village on the side of the road! I think it used to be some sort of fair or something… anyone know? Regardless, we had a blast running around this place, and there were a bunch of cute and quirky antique shops here too. One had a whole room of vintage license plates and such!
p.s. We also got bored driving and did a duet.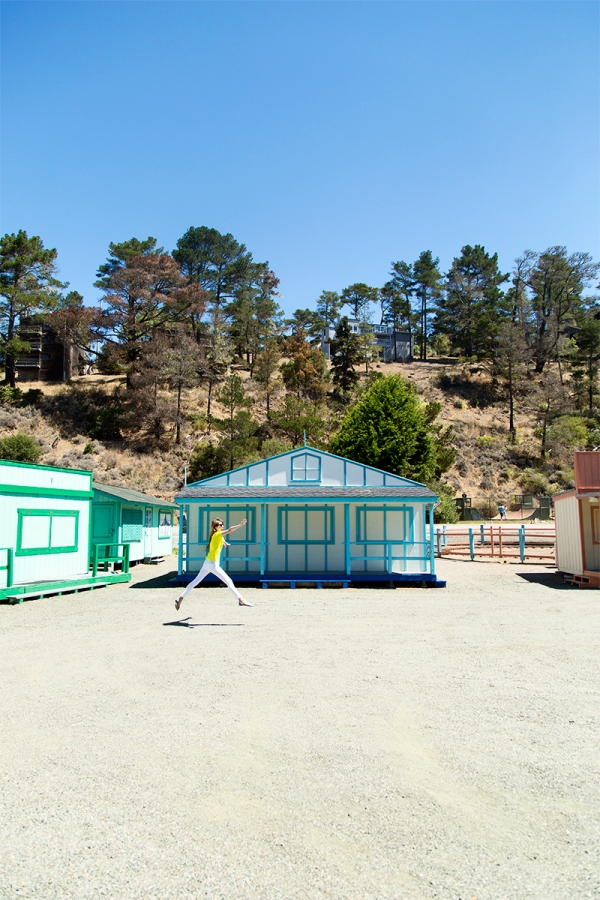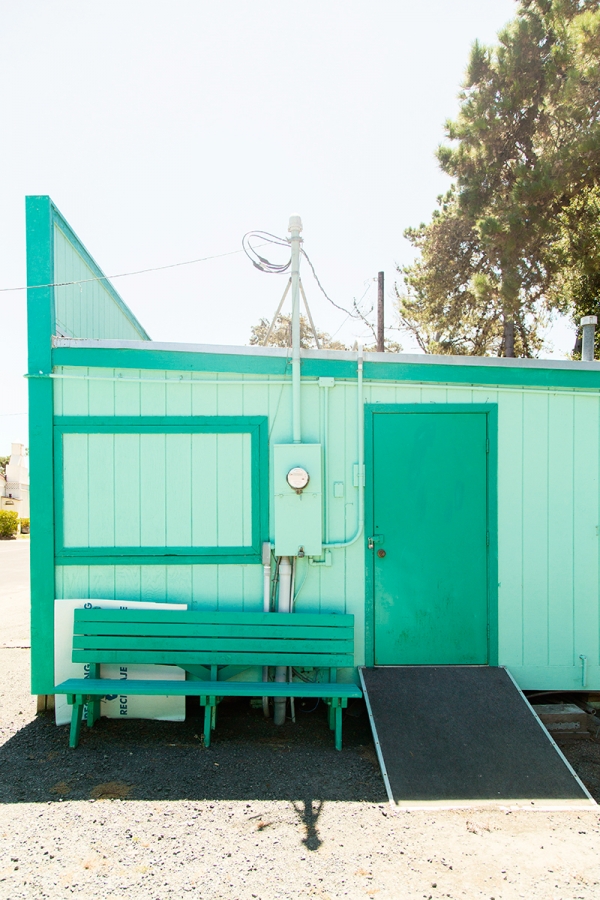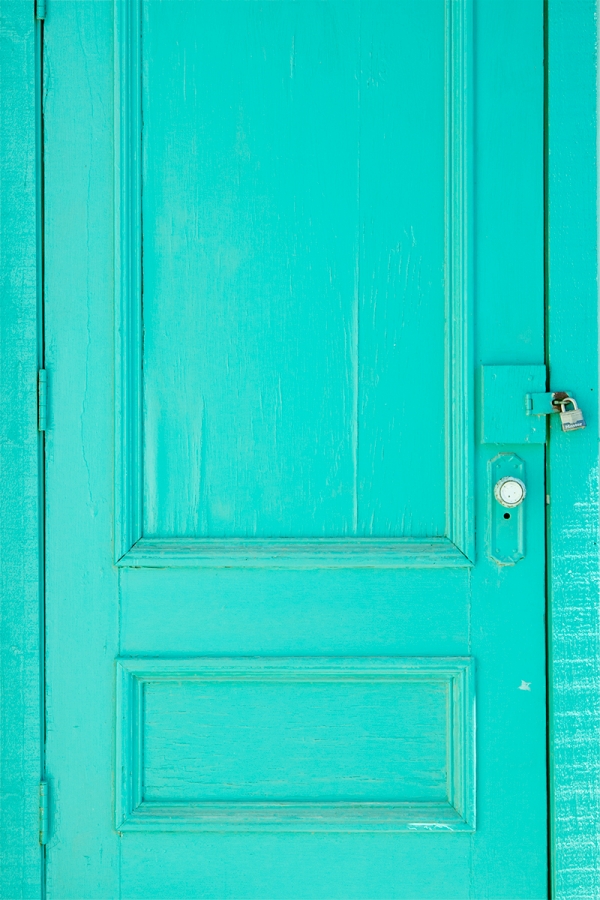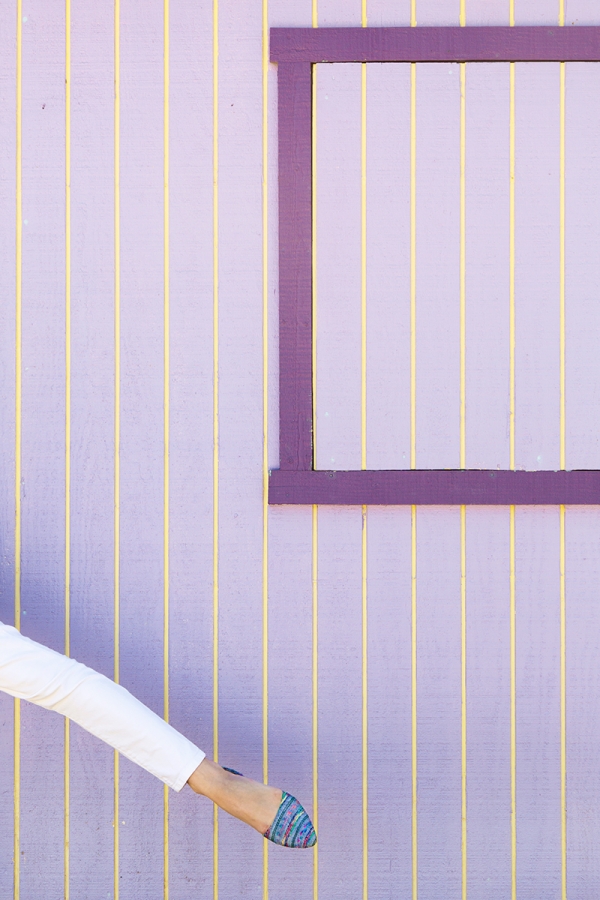 We drove through Big Sur (ehm, and this happened) and wandered around McWay Falls and then we headed into Carmel for lunch. I gotta go back to Carmel, you guys!! So super cute! Our faves:
McWay Falls
Park your car and walk down the steps and around the trail to see the falls. SO beautiful!
Carmel Bakery
Had some delicious sandwiches here and they have all sorts of GIGANTIC SOFT PRETZELS! All the pastries looked pretty stellar too, and there was a line out the door for ice cream. I know, too much good to handle.
Cottage of Sweets
A cute little candy shop with all sorts of fudge plus candy from around the world! I love candy stores. (Side note: They also had chicken and waffles taffy? Can someone please try this. I wasn't brave enough.)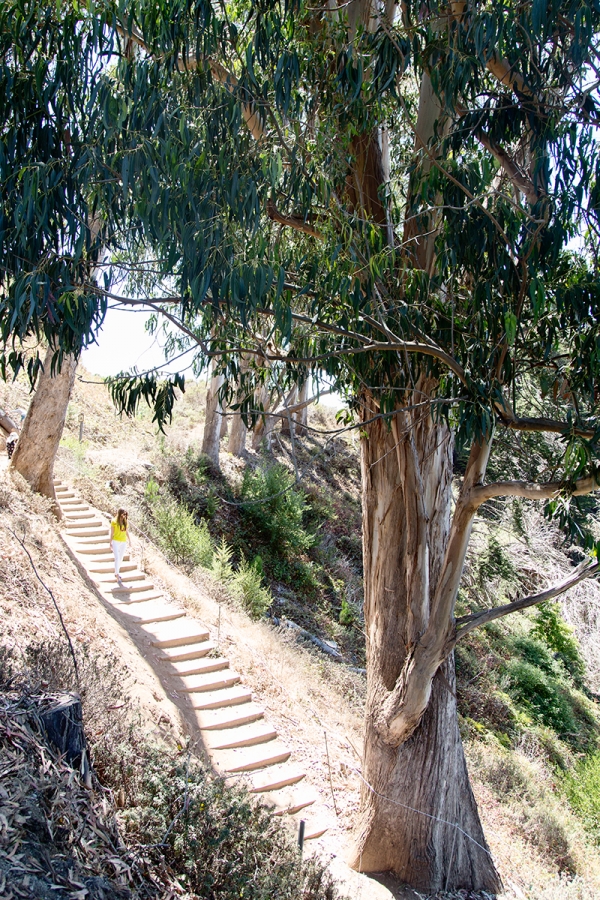 Santa Cruz was our second overnight stop and I think it might have been my favorite. I grew up going to the Jersey Shore and it felt like the closest thing California had. I loved it! It was SO COLORFUL!!!!! We stayed at the Santa Cruz Dream Inn which couldn't be more convenient and our VIEW was SPECTACULAR!! Overlooked the boardwalk, beach and pier… gang's all here you guys! Here's some of our recs:
Santa Cruz Dream Inn
This hotel is right on the beach, overlooking the pier, and just a short walk to the boardwalk. Our room overlooked the ocean and we literally slept with the door wide open. It was the, um, dreamiest. (PUN VERY INTENDED) We did some work by the pool, which looks right onto the beach, and had breakfast at their restaurant, Aquarius. Get the huevos rancheros!! There's also the Jack O'Neill Lounge which has a surf board ceiling and lots of his memorabilia. The hotel was the most recommended one to us on Instagram and it certainly lived up to all the praise!
The Boardwalk
I. Live. For. Boardwalks. This one was so colorful and wonderful with it's rainbow sky glider, junk food and games. All the staples you need to make this girl happy.
Capitola Venetians
Basically a row of rainbow houses right on Capitola Beach. YES, IT'S TRUE! We walked down to the beach to check them out and through the back alleys behind them that were just as colorful and fun! Capitola Village was super cute and definitely worth wandering through.
The Penny Ice Creamery
I thought you guys on Instagram were going to riot if we didn't go here, and we did, and YOU WERE RIGHT! Yum.
Buttercup Cakes
After Jeff got ice cream, we stumbled into this little cakery and got a mini cupcake! Try the bramble. (They have vegan and gluten free options too!)
The Mystery Spot
We tried to go here and it was booked up and Jeff was SO SAD, but if you want to do some thing that's super ridiculous and touristy, apparently this spot defies gravity and really trips you out and the drive through the forest to it is gorgeous. Sometimes you just gotta embrace the tourist that lives deep in your heart.
There are 1,000 other recommendations on this Instagram post if you're spending more than just a day in Santa Cruz!
On Friday we headed to our final stop… San Francisco and we were on a food MISSION! Low and behold our hotel, Hotel Carlton, was right around the corner from the famous CRUFFINS so we had ourselves a nice little sugar-y par-tay in our room on Saturday morning! (Full Cruffin post coming soon too!) Here's some of our fave SF spots we hit!
Hotel Carlton
This hotel was super cute and eclectic and was pretty central to all the different spots we wanted to hit. We had a great city view and we were weirdly obsessed with all the photographs and art they had on the walls. It's the little things, you guys! They're environmentally friendly and most importantly, they are a cool half block from the CRUFFINS! Be sure to check out their colorful and top rated restaurant, Saha!
Mr. Holmes Bakehouse
Yes, we waited in line for cruffins. Yes, they were worth it. More soon on this front!
Miette
Another day, another candy shop! I mostly just want to frame one of their cakes as an art piece on my wall. Is that weird? Got another post comin' at you about this cute joint!
Tartine
Finally braved the line for Tartine. Had one of the hot pressed sammies and that bread, you guys. It's good.
The Mill
Met Tiffanie here for breakfast, such a gorgeous space. Get one of the toast options. HOLY AMAZING!
Souvla
I wish this place would open in LA. The perfect lunch spot that was seriously SO DELICIOUS!! We got the chicken salad. I hear the fro you is pretty spectacular too. It's around the corner from Miette!
Trick Dog
We met Rachel and Ashley for drinks here and they sold me on the fact that the menu was a calendar of dogs dressed up in ridiculous outfits. I hear the cocktails are good too but.. priorities, people.
Pizzeria Delfina
Another wait, but worth it! The Carbonara pizza was divine.
Clarion Alley
A whole alley in the Mission of crazy street art! Unicorns included. Definitely worth a stroll through!
Lavish
Cute boutique across the street from Souvla with a massive Rifle Paper selection.
Rare Device
Loved this little shop full of pretty paper goods, jewelry and other gift-y goodies. I bought this smarties pin there!!!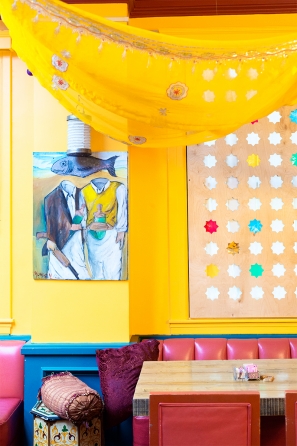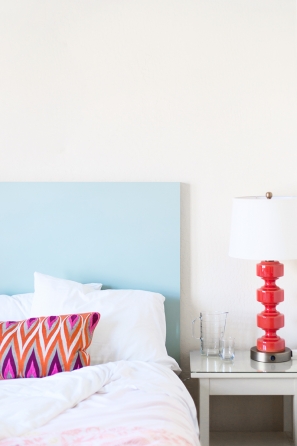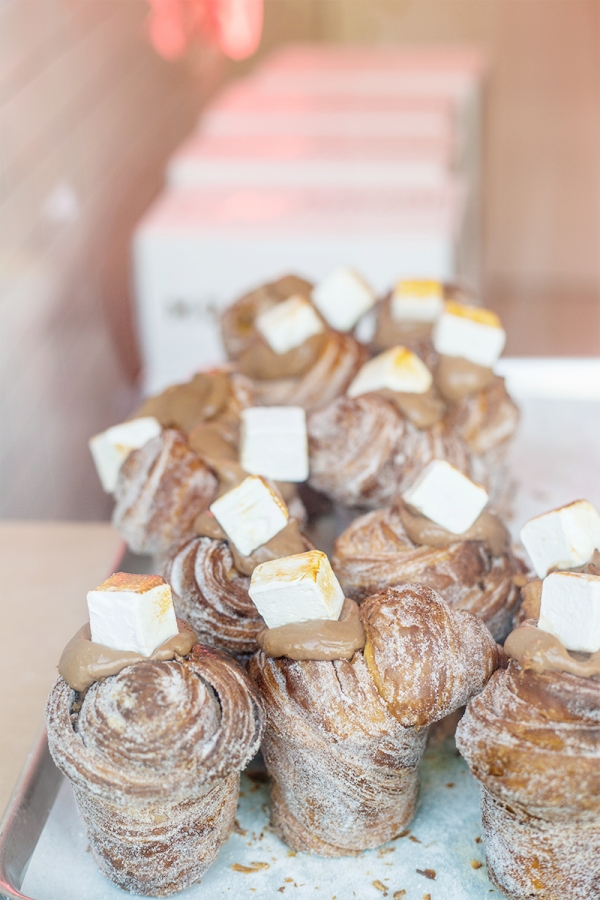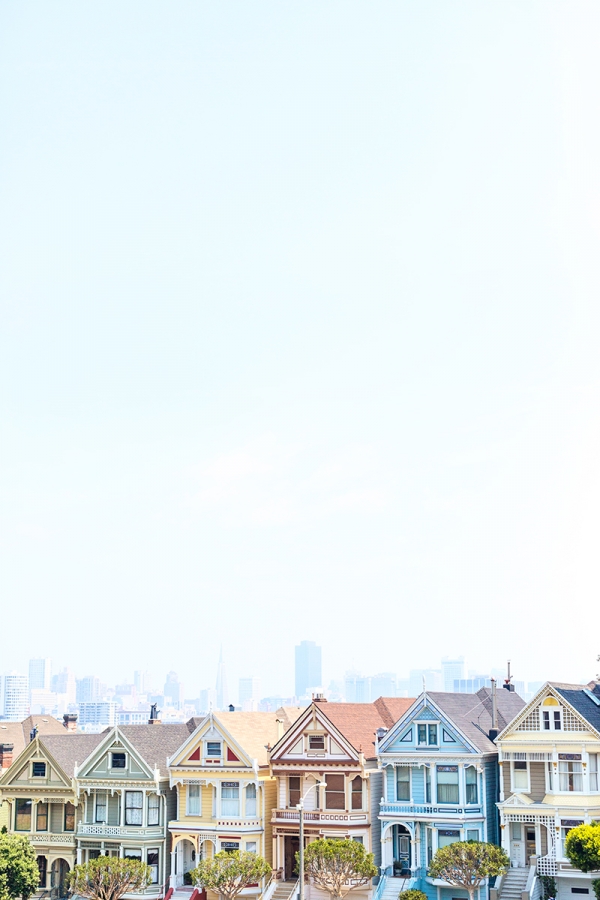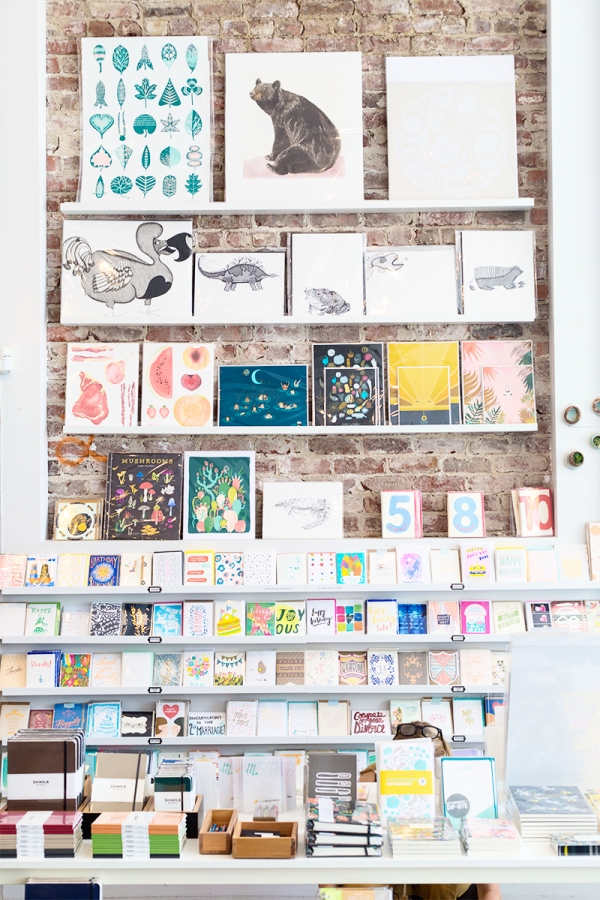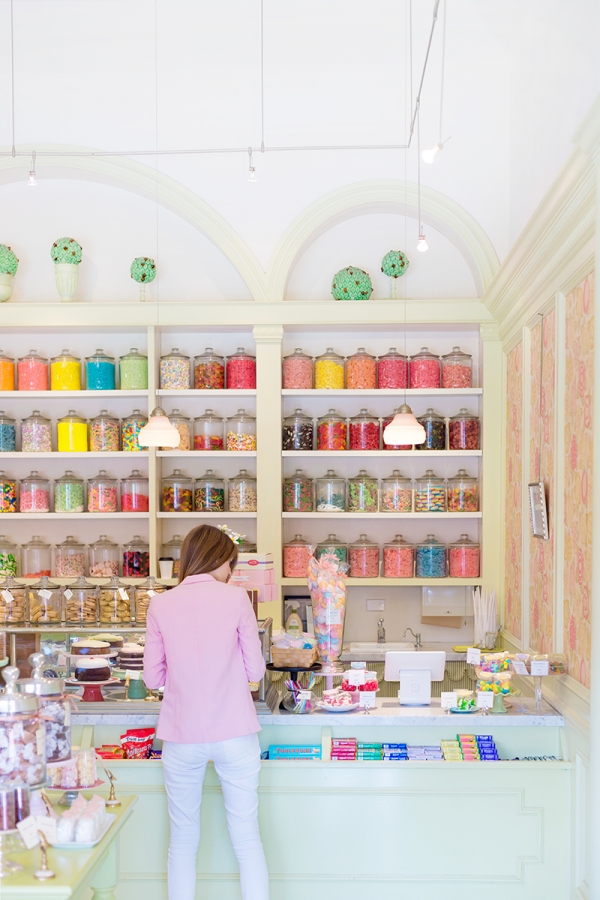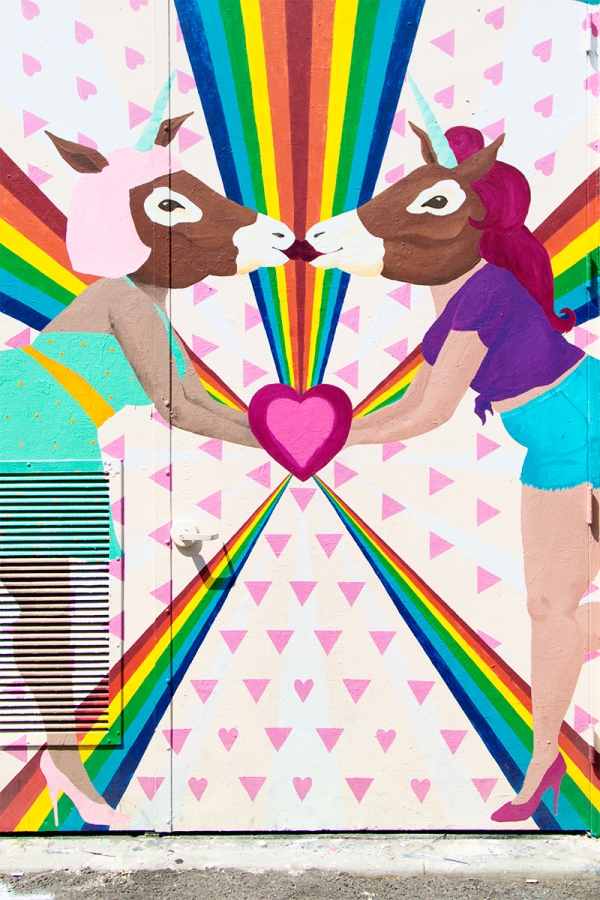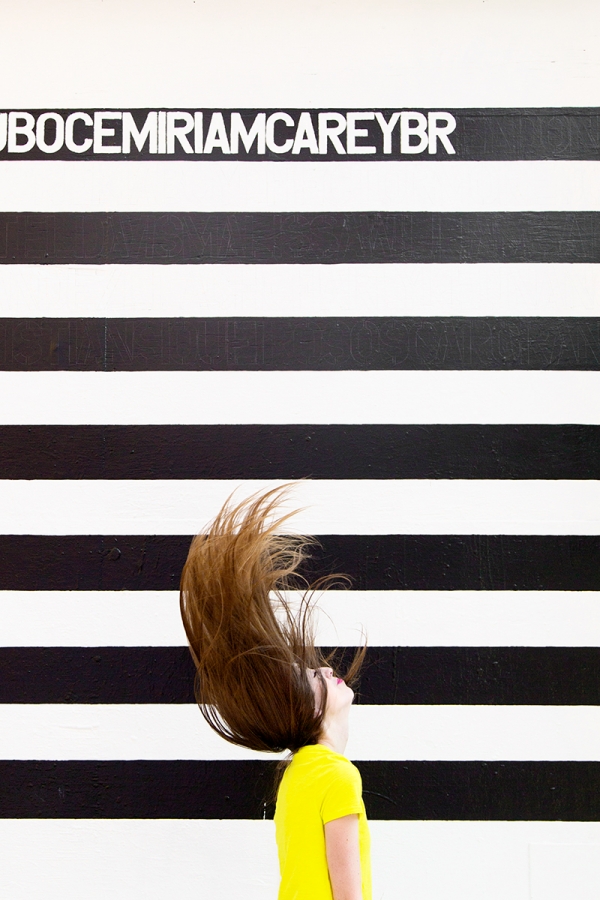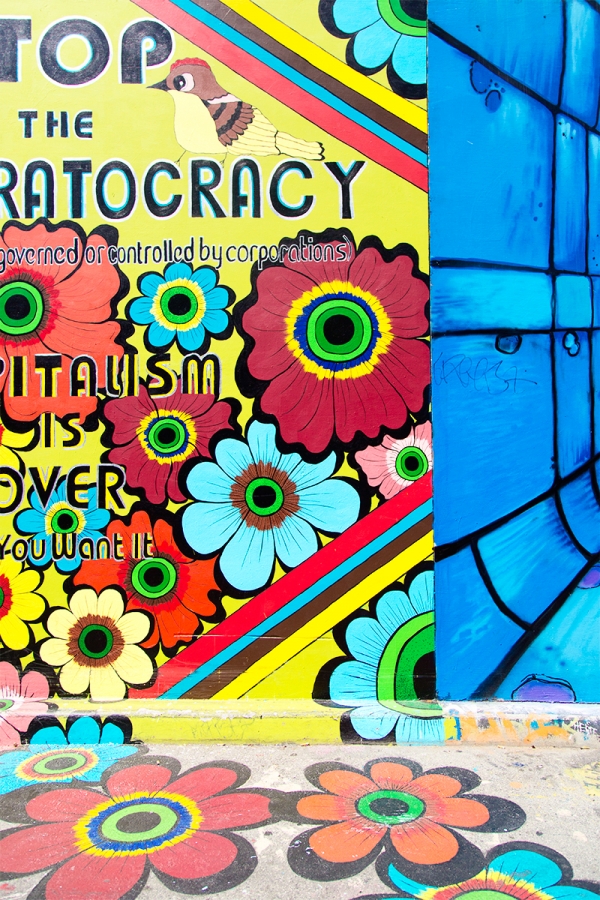 Photos by Jeff Mindell
We spent the rest of the weekend hanging with my almost three year old nephew (oh yeah, and his parents too 😉 ) who live in San Francisco. It was really fun to end the trip with some family time before driving back down to LA! On the way back, we took the shorter route back down the 5. We really had such a great trip and I encourage anyone who hasn't done the coast drive to do it! Looking back, I wish we did a few more overnights in places like Ojai and Carmel, but now it's just a good excuse for round two!
What are your favorite spots up and down the California coast?
A huge thank you to Joie de Vivre Hotels for hosting us at the Santa Cruz Dream Inn and Hotel Carlton!
p.s. My banana split mani pictured above!