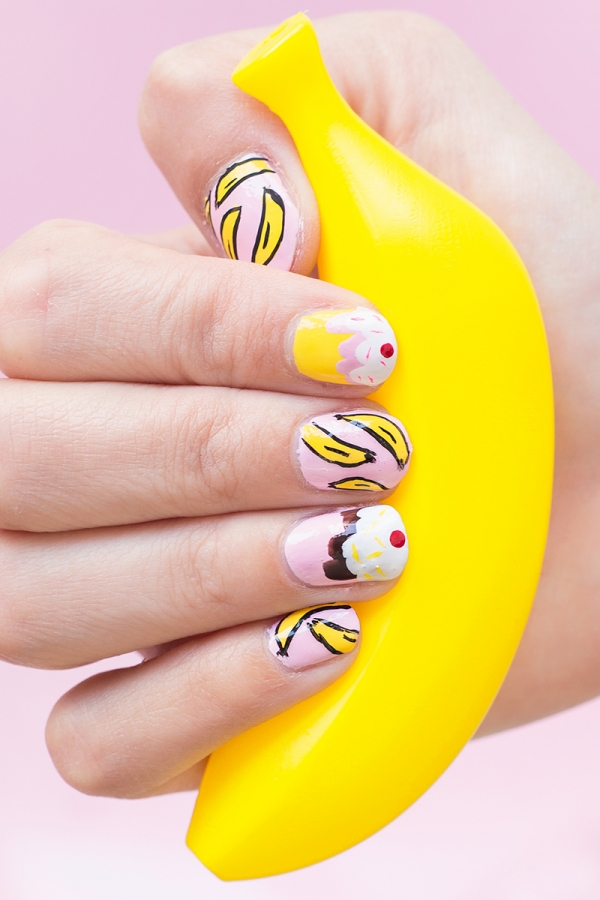 HAPPY NATIONAL BANANA SPLIT DAY! Yes, I know that is one of the most ridiculous food holidays yet. But ya know what!? It was a GREAT excuse for some mani action!!! And we have some guest nail art ladies that helped out with this one! Stef and Jess, the Australian sisters behind the super fun and AWESOME blog How Two Live, have been working here in good ol' LA and since they are nail art QUEENS, they decided to pop by so we could get our mani on together! AND THEN THIS BANANA SPLIT MANICURE HAPPENED! Here's the how two. (See what I did there? 😉 )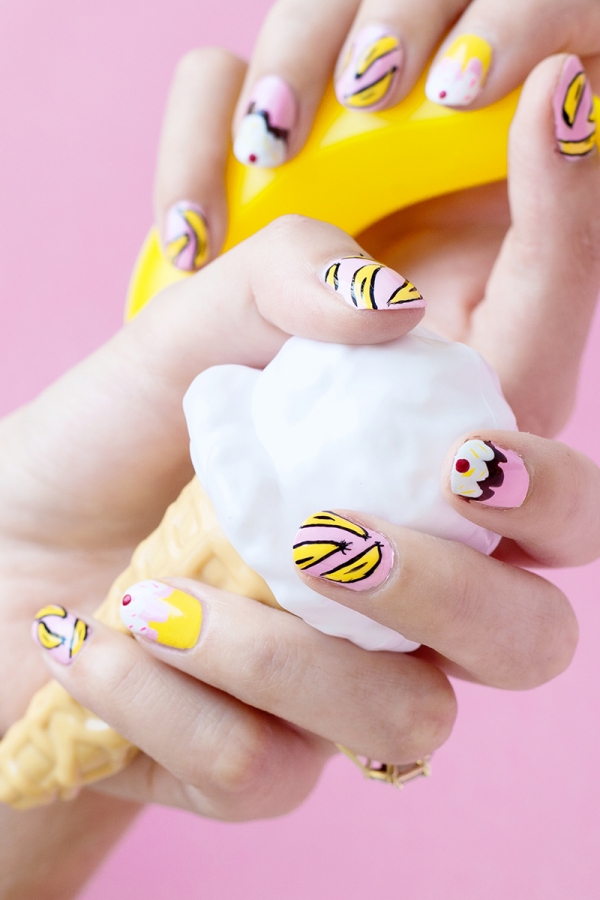 Pink Polish
Yellow Polish
Brown Polish
White Polish
Red Polish
Black Polish
Nail Art Brush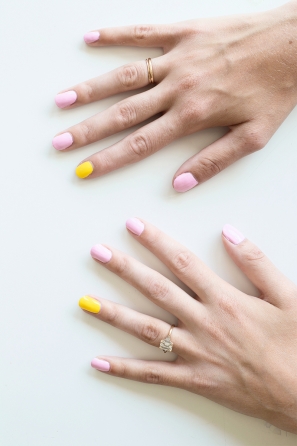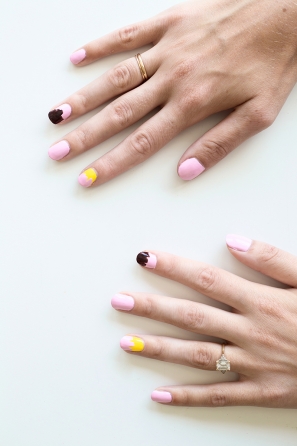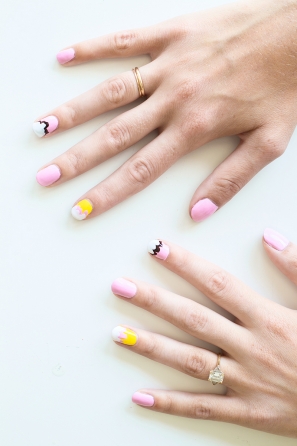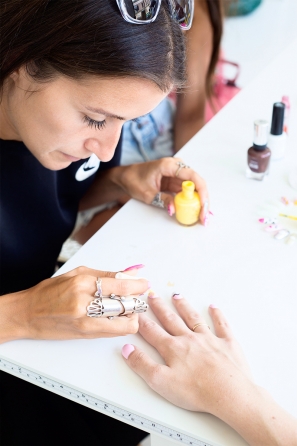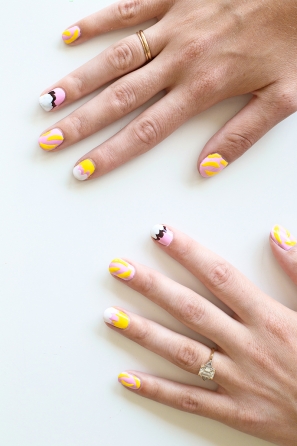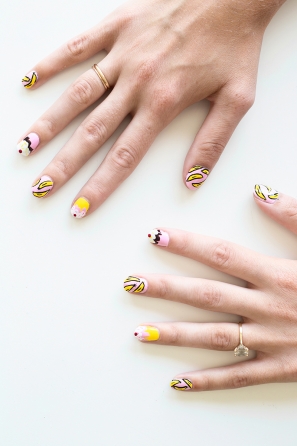 1. Paint one nail on each hand yellow. Then, paint the rest pink!
2. Paint the top half of the pink nails with brown paint, creating a wavy line at the bottom just like melting ice cream! Do the same with pink polish on your yellow nails.
3. Paint another "scoop" of ice cream over top the brown/pink scoops using white polish.
4. Paint yellow crescent/banana shapes on the remaining nails using the nail art brush.
5. Add details! Outline the bananas with black, add sprinkles to the white scoops of ice cream and then finish them off with a cherry on top!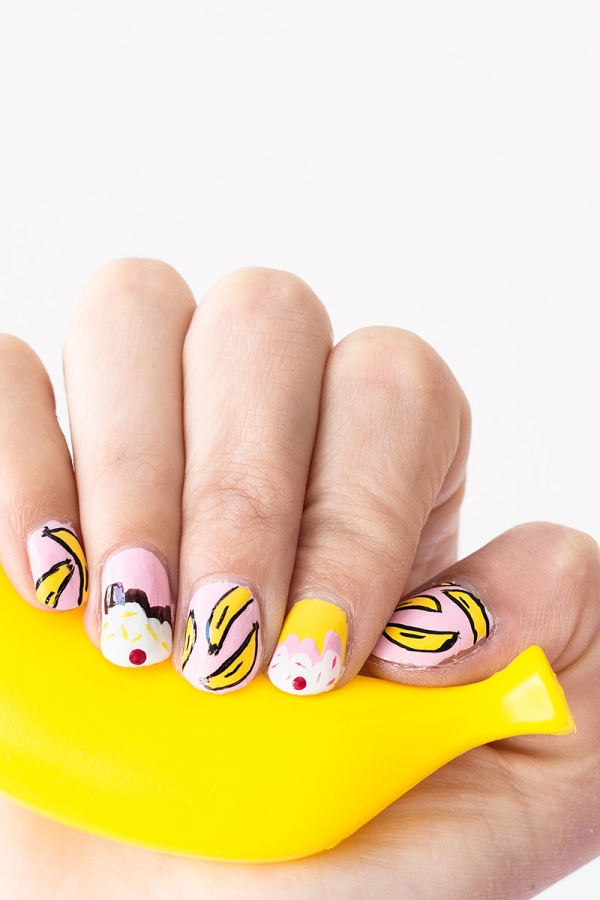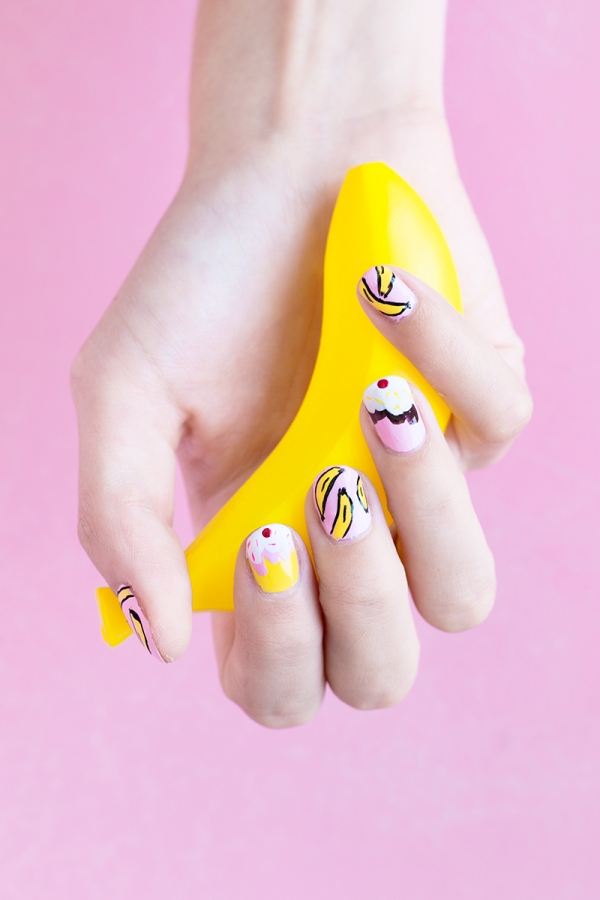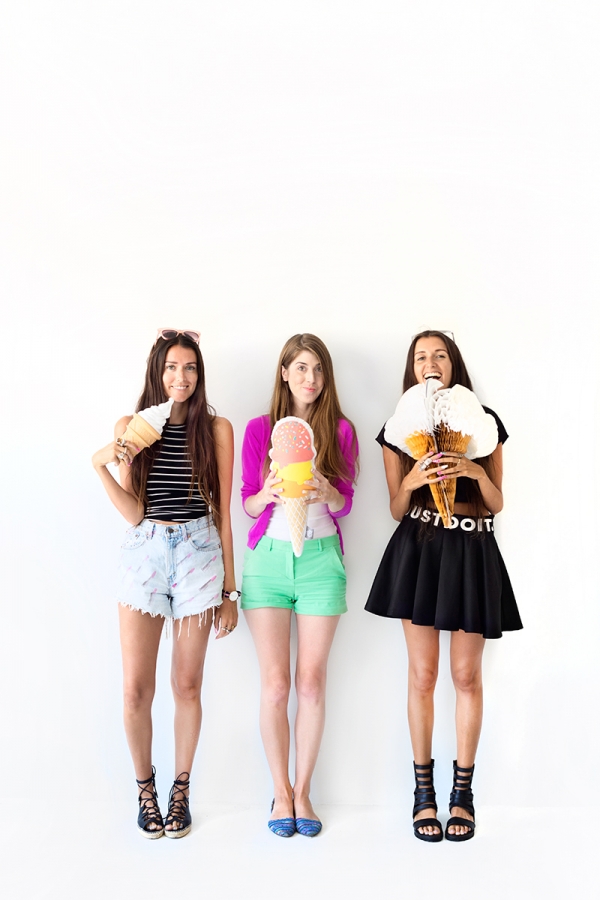 Photos by Jeff Mindell | Manicure by How Two Live | Creative Direction + Awesome Hand Modeling by Kelly Mindell
I'm so obsessed with how this mani turned it. I wore it on our whole road trip extravaganza and got one million compliments. And our nephew also had a blast finding all the bananas on Aunt Kelly's nails. 😉 Hope you try it out!! Huge thank you to Jess and Stef for coming to hang at the studio (and for being so awesome)! They have so many fun things in the works you guys, so be sure to follow along with their blog and Instagram to hear about all the good stuff!
p.s. Banana split gift wrap!