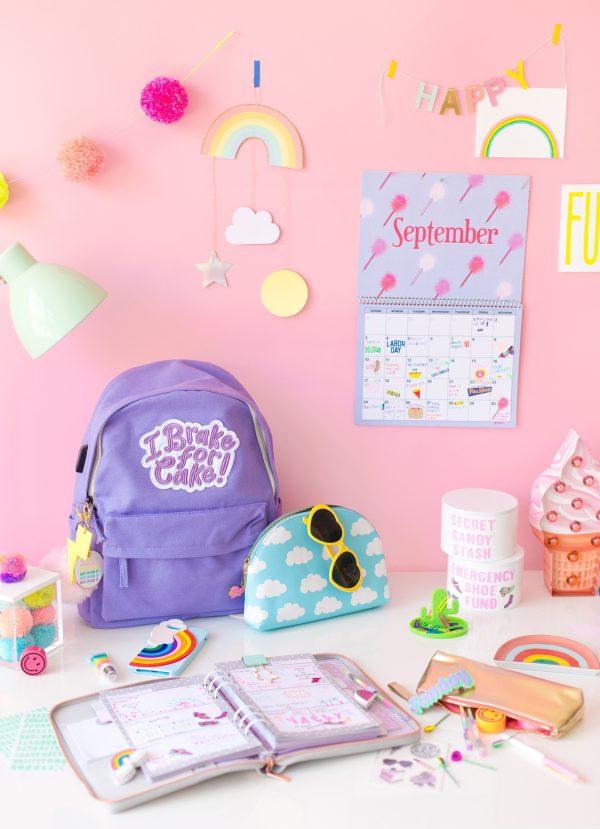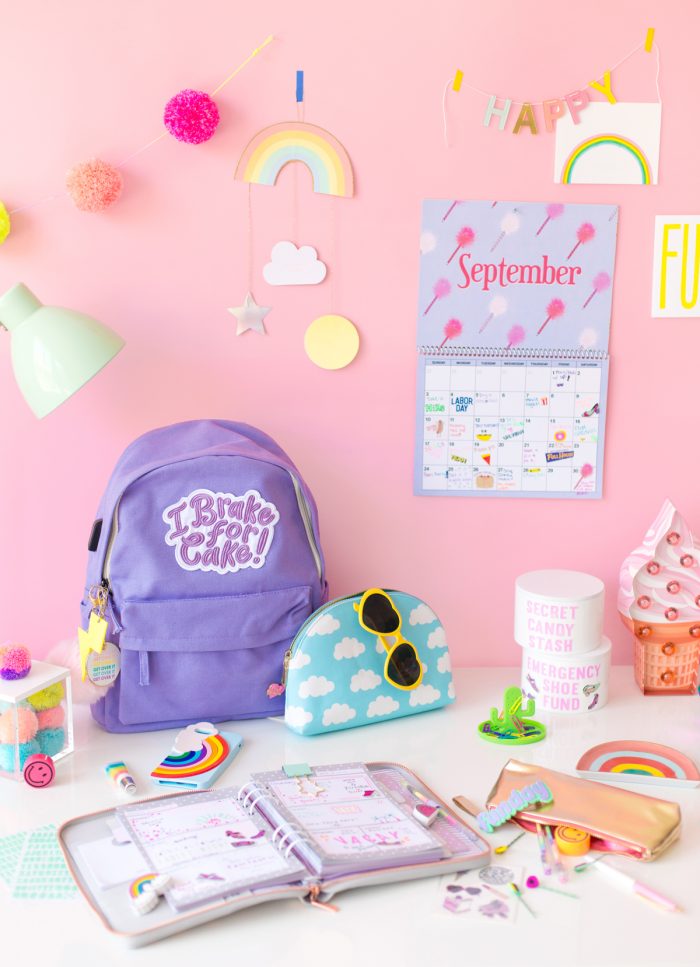 We've been getting lots of emails requesting back to school DIYs! 'Tis the season!! We're busy cooking up some other fun stuff at the moment BUT I can't leave you guys hanging! So we put together a couple quick-y DIY ideas and I've rounded up some throwback faves from the archives, too. Makes me want to head right back to the classroom, minus the whole test-taking and algebra thing. 😉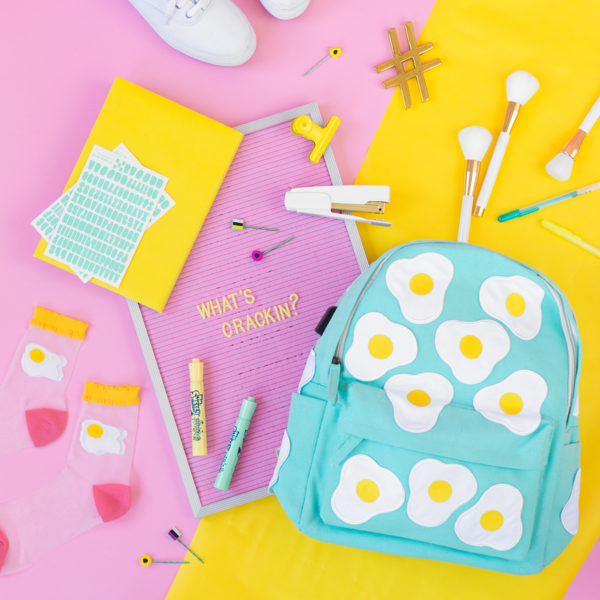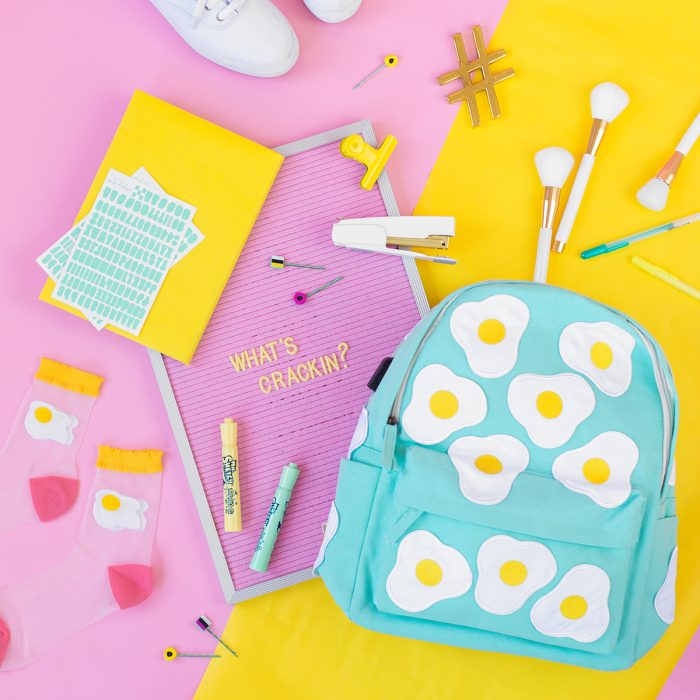 No. 1 DIY a Patterned Backpack!
Instead of a whole bunch of different patches, try buying several of one patch and making a patterned backpack! We used this plain canvas one (it has a USB port in it, and comes in a bunch of colors!) and our egg patches.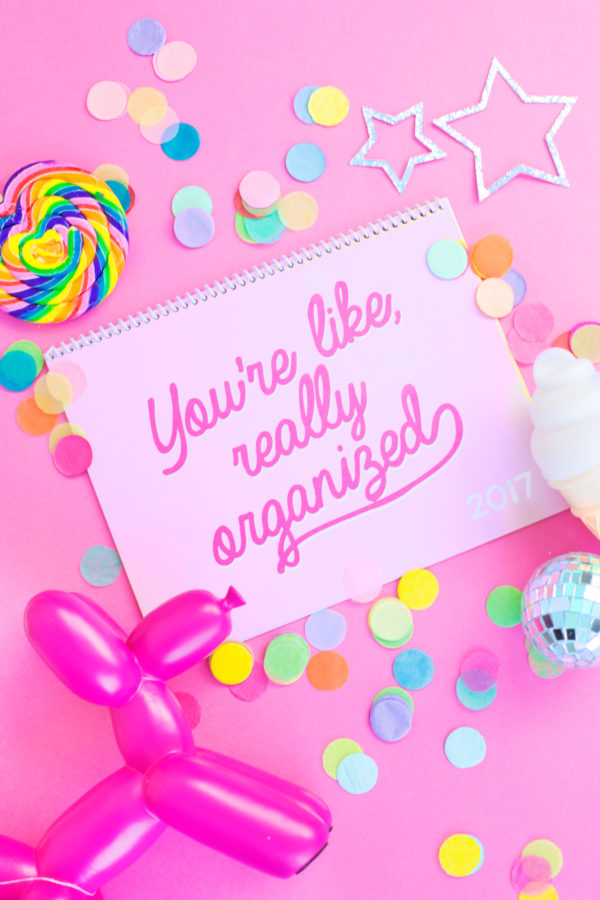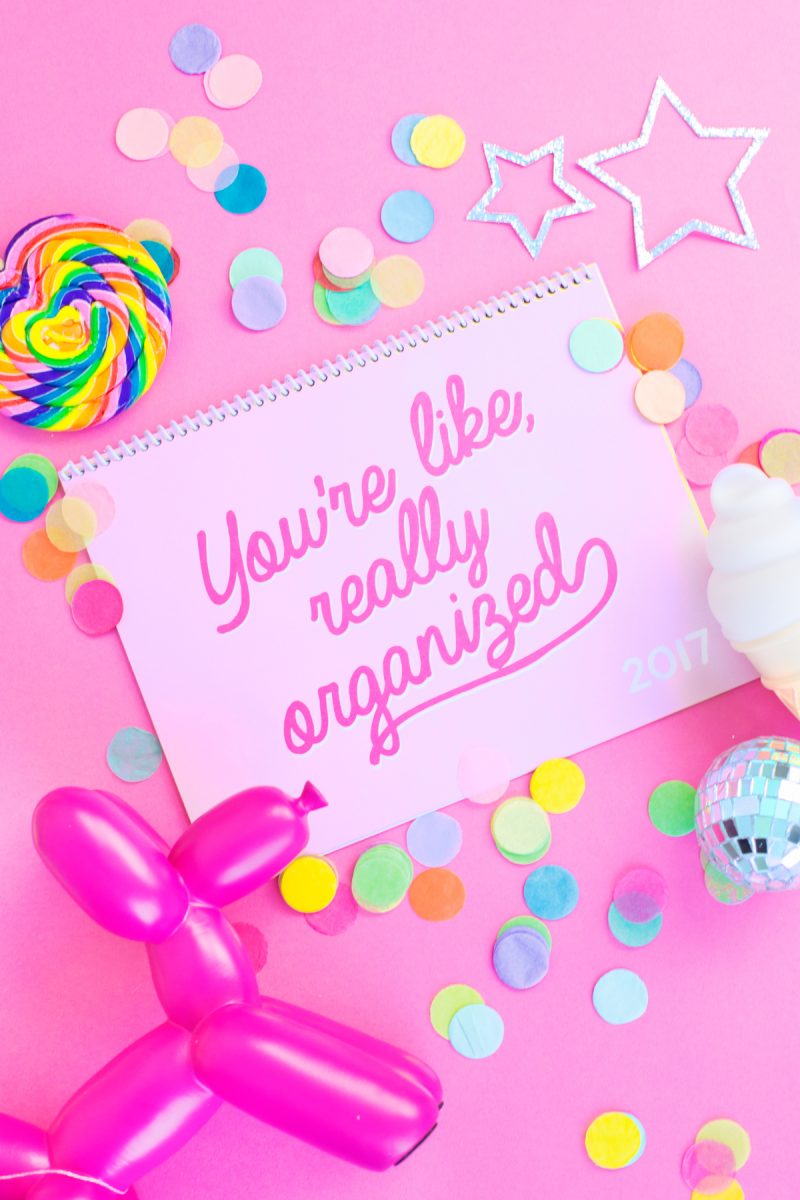 No. 2 Print Out Your Wall Calendar!
We may be rounding at the year but better late than never! Print and hang up our fun wall calendar over your desk! We've got alllll the important holidays covered, like Mean Girls Day and National Taco Day.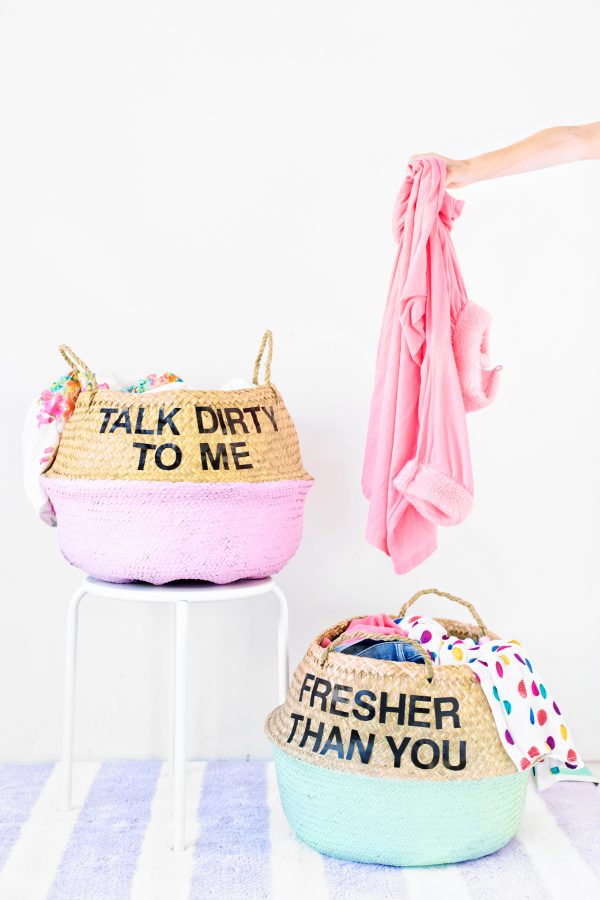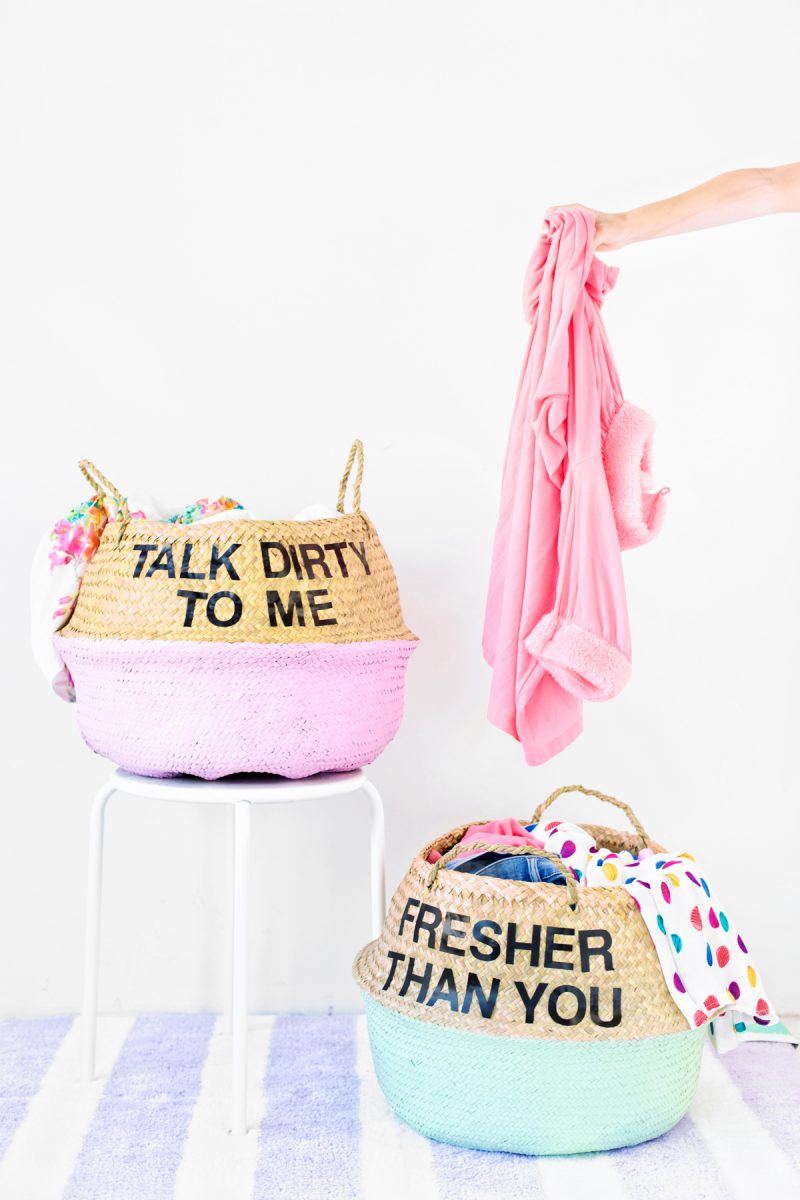 No. 3 Bring Some Fun To Laundry Day!
If you're headed off to college, you're gonna be needing a laundry basket and you might as well make it a funny one.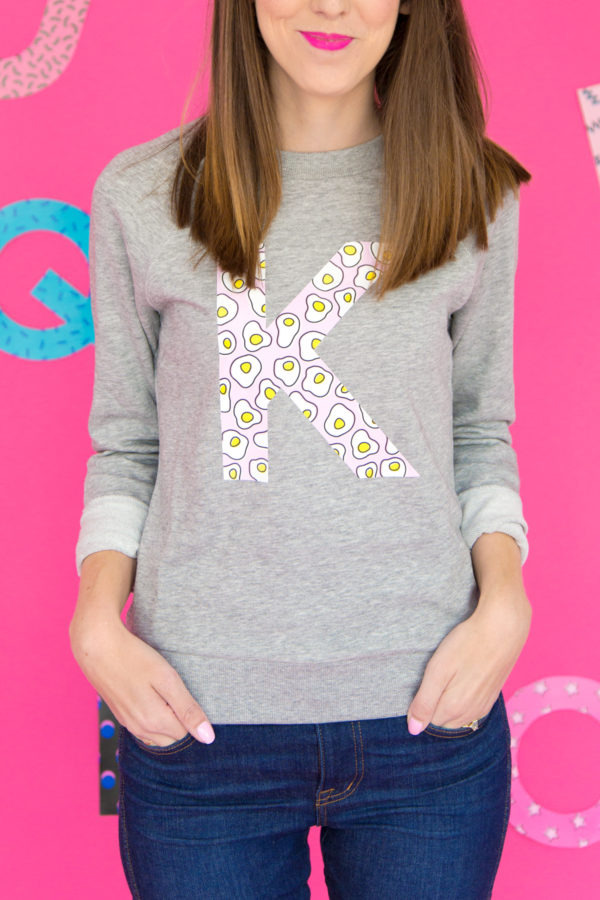 No. 4 Make an Initial Sweatshirt!
Get prepped for the first day of school with these DIY initial sweatshirts! We have a different printable design for every letter!!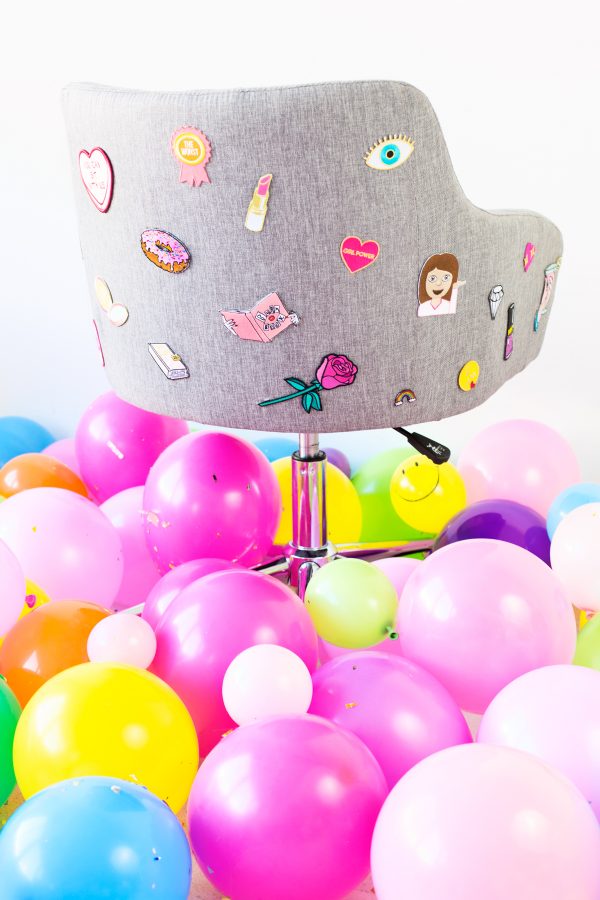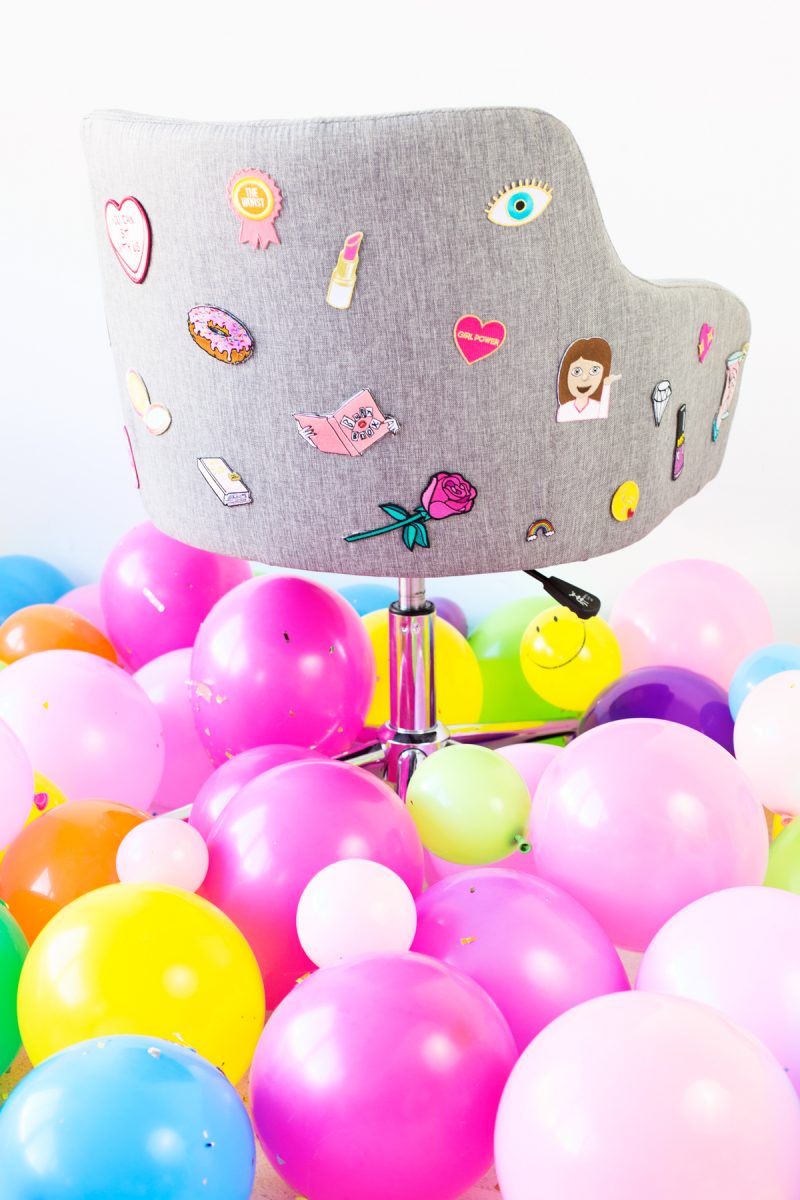 No. 5 Add Some Flair to Your Chair!
Gather up all the patches you can't fit on your jacket and add 'em to your desk chair! May I suggest an "I Brake for Cake" as the centerpiece??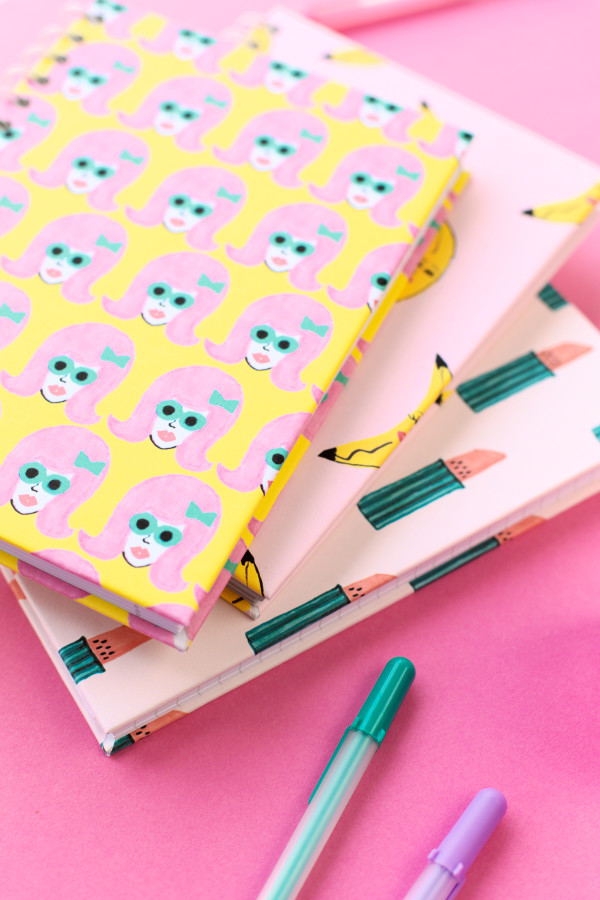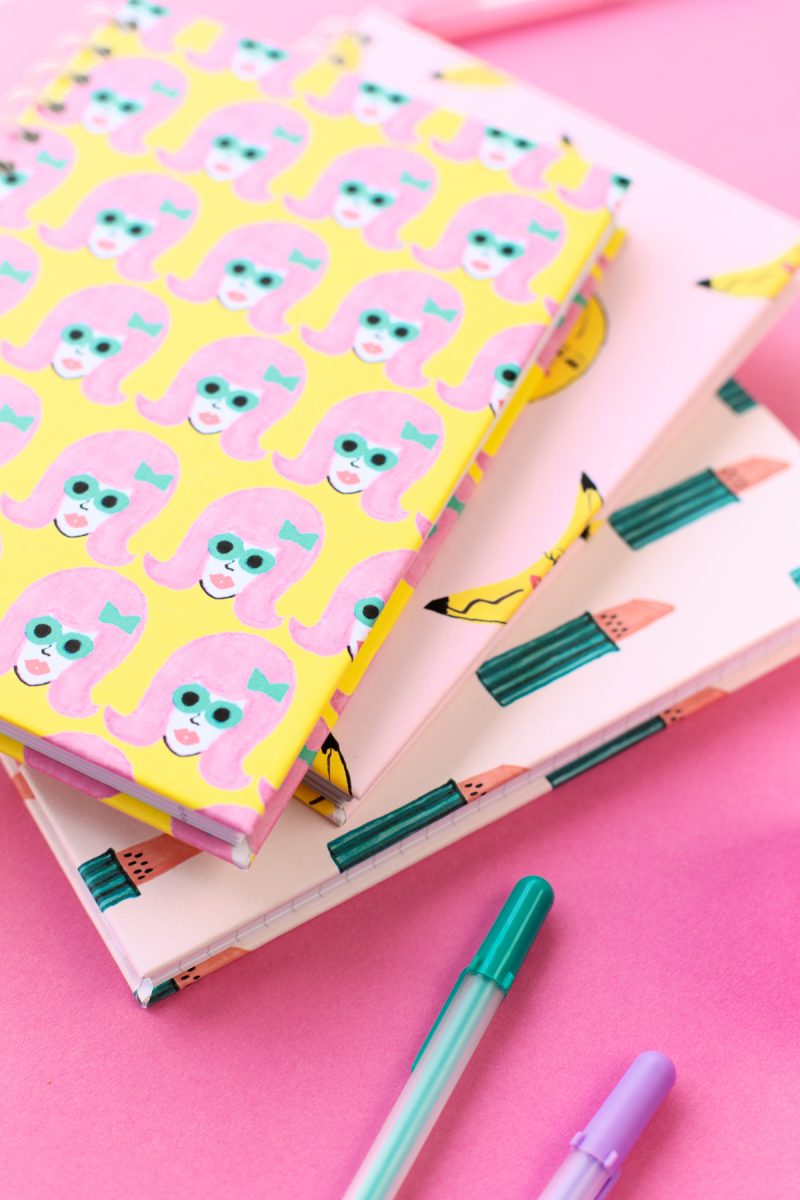 No. 6 Makeover Your Notebooks!
Make sure you know which notebook is for which class! We've got SIX free printable notebook covers, find the ones above here and three more here!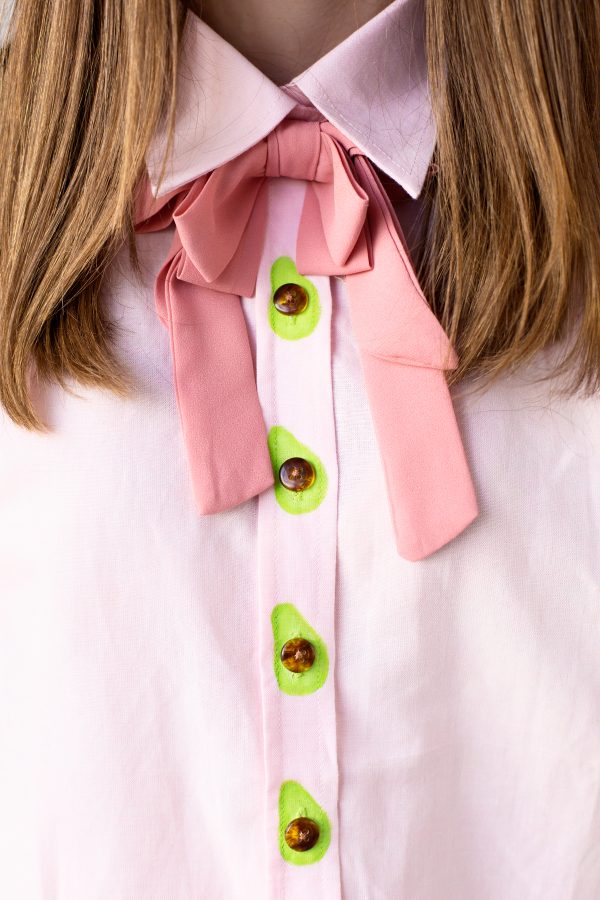 No. 7 Break the Rules (JK!!!)
I'm not telling you to break your uniform dress code but like… would they notice if you turned your buttons into avocados!?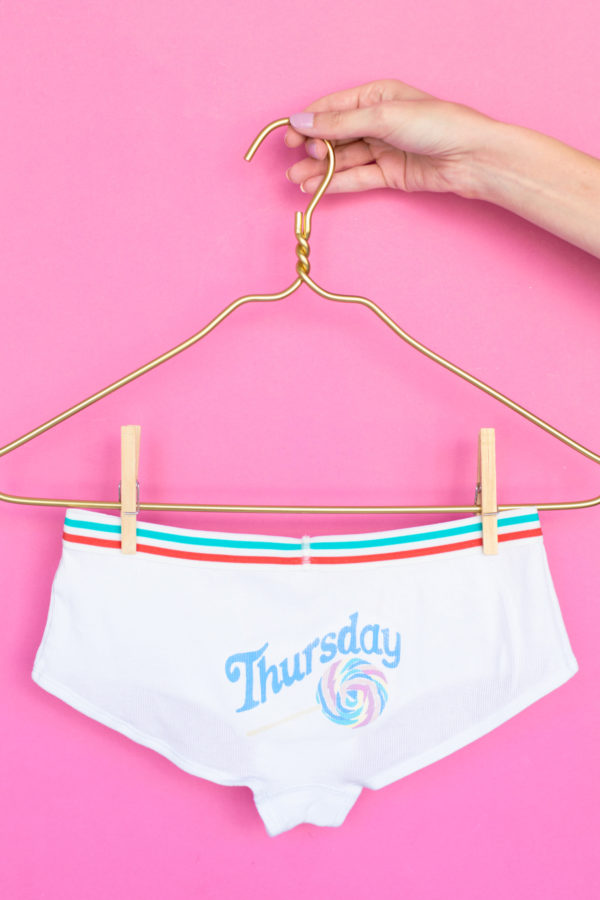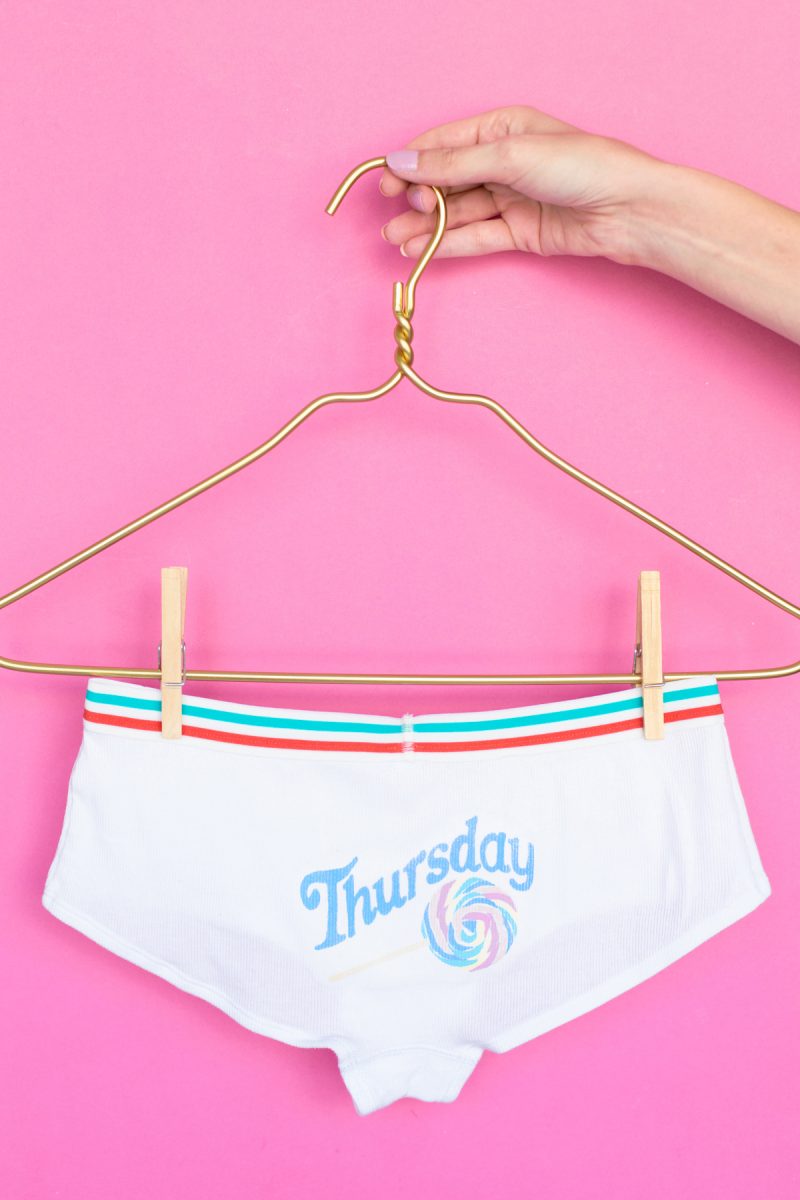 No. 8 Make a Set of Day of the Week Undies!
Who can remember what day of the week it is anyway? These will serve as the perfect reminder!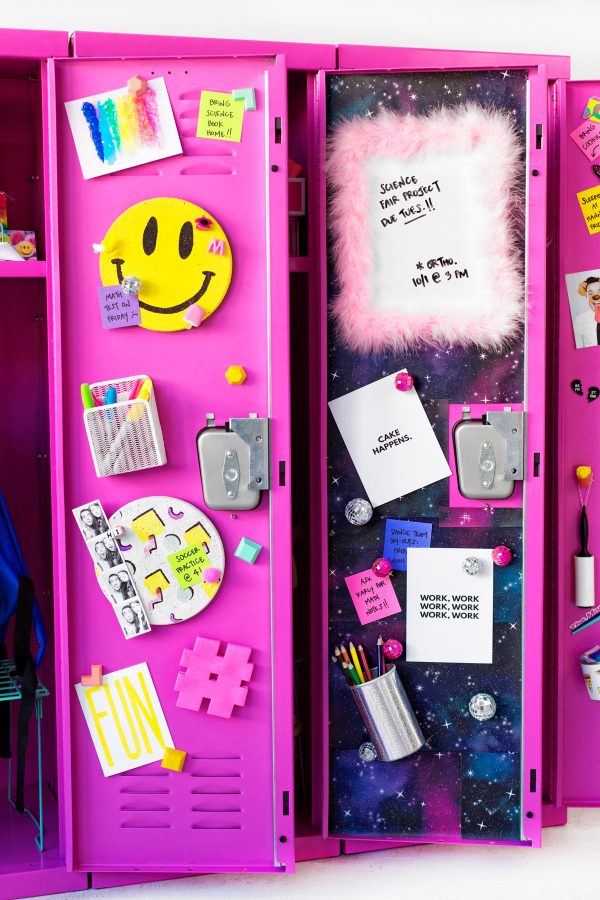 No. 9 Deck Out Your Locker!
Last year's locker decor video was one of our most popular videos ever! It's P-A-C-K-E-D with DIY ideas and tricks!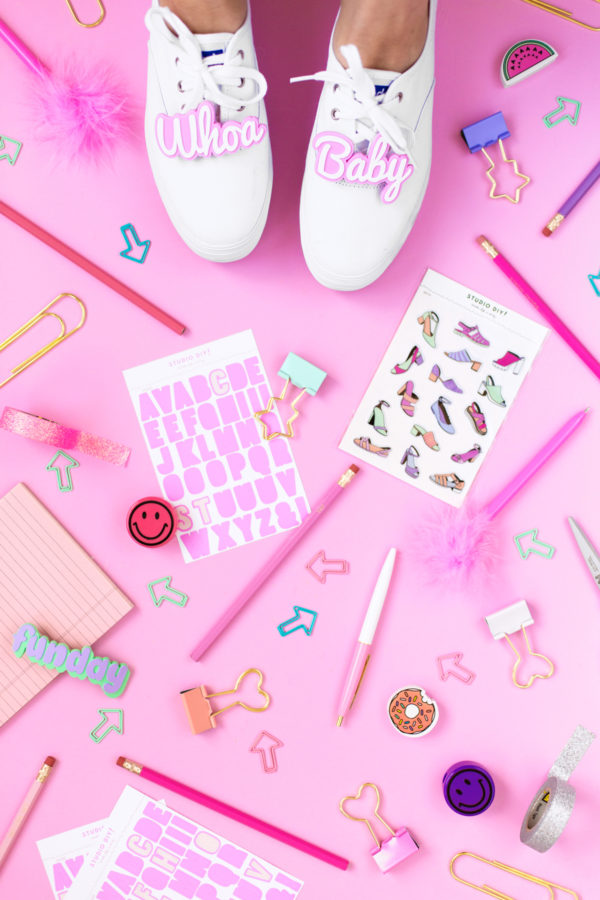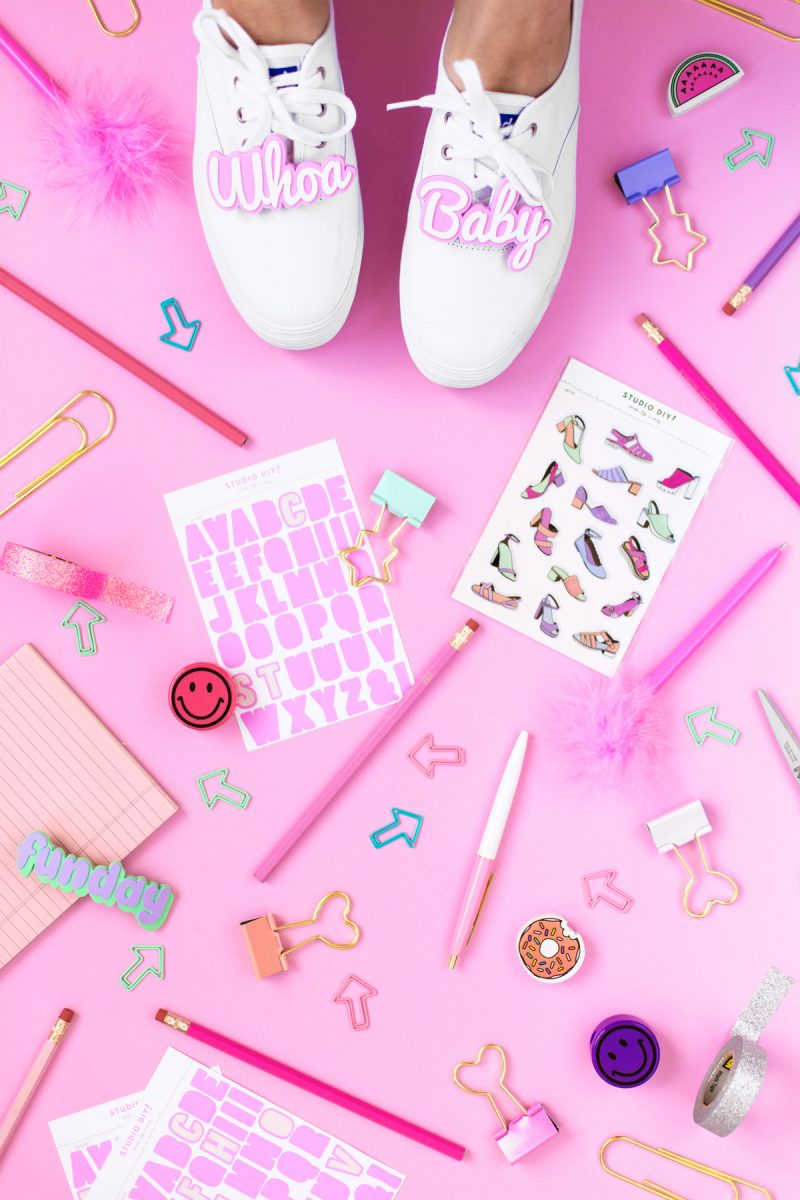 No. 10 Get Your Planner On, Girl!!
Convince yourself to keep using your planner long after the first day of school with a few stickers and planner faves. Here's mine for this year: puffy shoe stickers, heart & star binder clips, day of the week pencils, pink letter stickers and glitter washi tape in every color. (p.s. Shoe clips for your sneaks!
Sources from the very top photo:
Pom Pom Garland | Mint Lamp | Rainbow Card | Pom Pom Storage Container | Purple Backpack | I Brake For Cake Patch | Girl Power Pin | Rainbow Phone Case | Cloud Clutch | Funday Hair Clip | Allsorts Bobby Pins | Gold Pencil Case | Ice Cream Lamp
If I was still in school, I'd be headed back next week! We always started a few days after Labor Day. When do (did?) you guys head back to school??
SaveSaveSaveSaveSaveSaveSaveSaveSaveSaveSaveSaveSaveSaveSaveSave
SaveSaveSaveSaveSaveSaveSaveSave
SaveSaveSaveSaveSaveSave
SaveSave
SaveSave