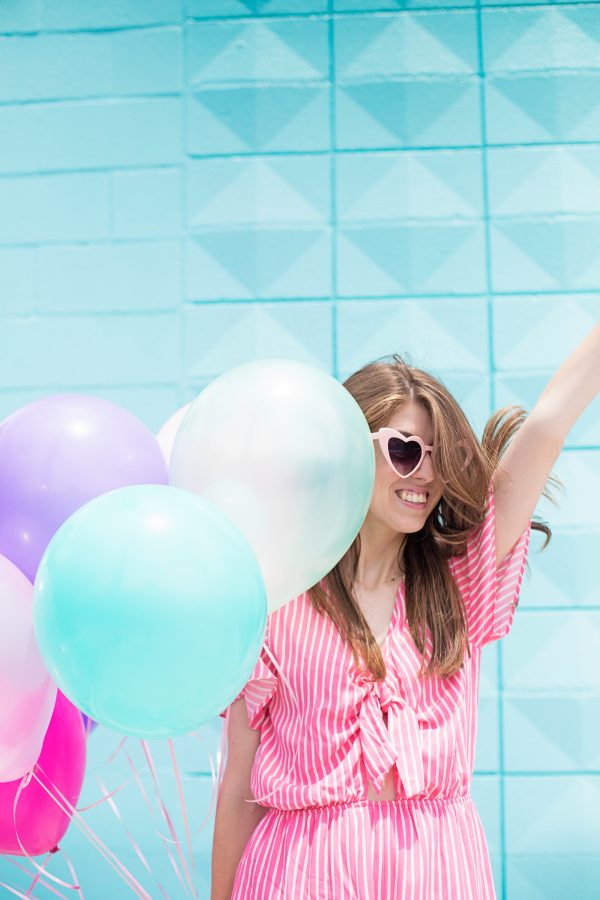 Unpopular opinion perhaps but I've never been one to be scared of getting older. In fact, for as long as I can remember I've always wanted to BE older. But writing 30 up there felt SUPER WEIRD.
Ok, ok… so later this month, I turn 29. Which means I have almost exactly a year until I'm no longer a twenty-something. CRAZY but I'm looking forward to it. I spent my twenties graduating college, getting married, starting a family and figuring out how to run a growing business, and there were so many question marks, curveballs and "what ifs." I'm sure my thirties will have its fair share of those too, but I feel really excited to head into a new decade already having been through so many of those life changes and ready to start living the life I've been building for our family.
Alllll that said, I'd be lying if I didn't admit there were still a few big things I want to do before I hit the big 3-0!! I love making bucket lists and resolutions, so this was the perfect excuse to actually write down these things as the clock ticks down!! I partnered with Olay today to share 'em with you guys. Olay is celebrating women everywhere who are hitting all milestones in life including that thirty, flirty and thriving milestone! In fact, THIRTY of you (YES, THIRTY!!!!) will have the chance to win an awesome box of goodies from Olay over on my Instagram later today!! So, keep an eye over there, and then read below to see what I'm still hoping to accomplish in this FINAL year of my twenties!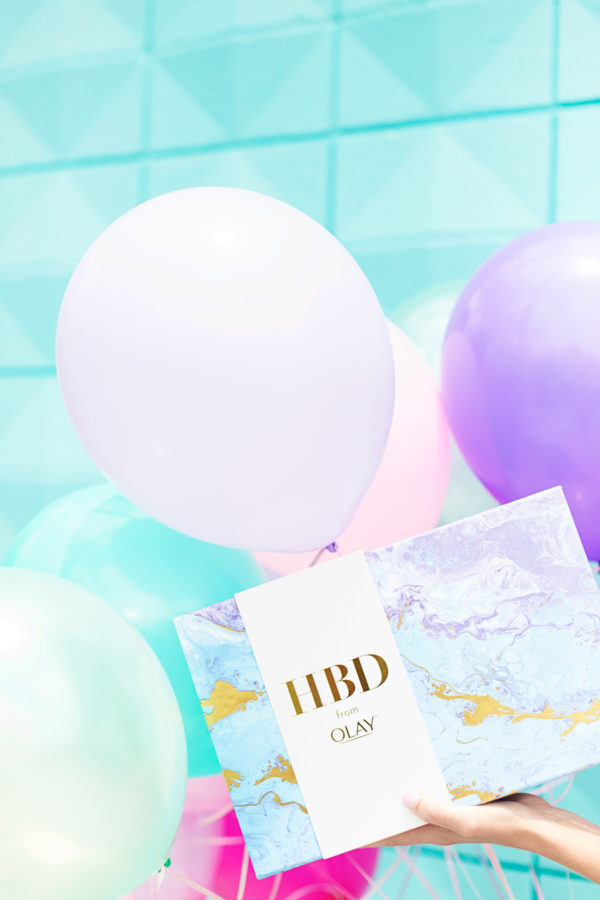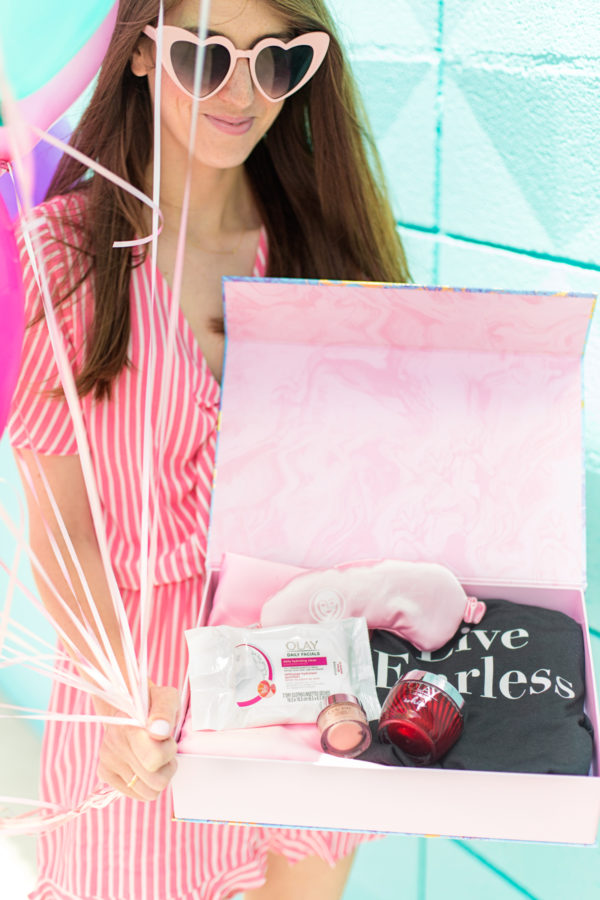 1. Grow Our Family: We're so excited to have a big family some day and are planning to start the adoption process again sooner than later! It's so crazy to think about Arlo being the "big" brother but I just can't wait for him to have a sibling to hang and play with! Eeeek!!!
2. Take a Big Trip: Since we'll likely be adding to our family (see above, haha!), we've been thinking a lot about taking a big family trip before we have another babe in the mix. One of the top contenders is Australia. Eeeeek! I am such a huge fan of all the art and design there that part of me feels like I'd never come back but we may finally just go for it and make the trip. The flight kind of terrifies me but I know it will be worth it!!
3. Make Retirement A Priority: Well, retirement is always a priority (Amiright!? LOL) but I mean saving for that retirement. Jeff and I both have retirement accounts started but they aren't something that we contribute to regularly and that needs to change. Money is my number one worry in life and I stress about it ALL the time. Especially in LA and with kids. YOWZA. The sooner you start, the more you can save and the more it compounds, so this is a non-negotiable thing I need to focus on and plan for before I exit my twenties.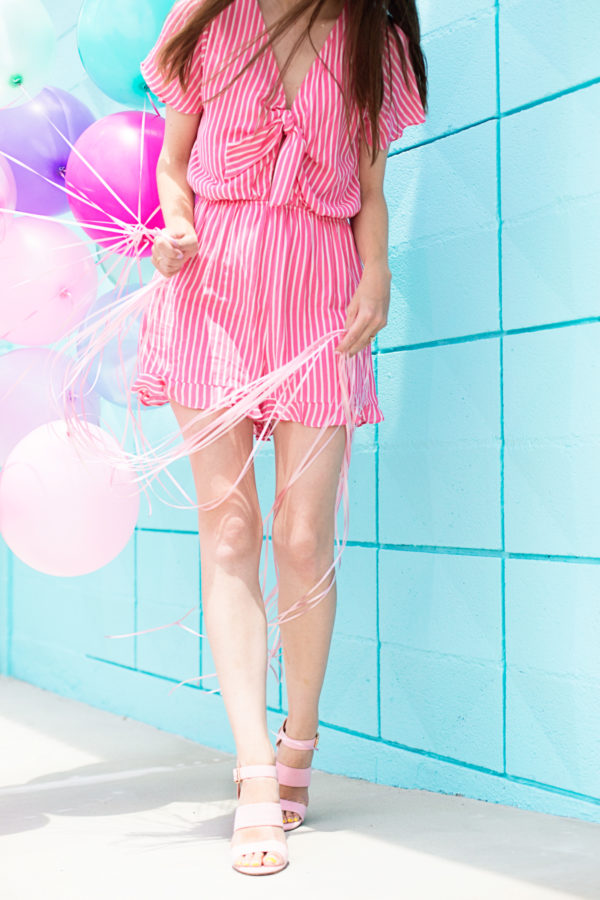 4. Have A Girl's Weekend with my BFF: I got to spend a not-planned weekend with just my best friend Lauren a few weekends back and it was something I didn't know how badly I needed. Since Lauren, her husband Mike, Jeff and I all know each other from college we almost always see each other all together but it was so nice having some time just the two of us. Want to try to plan another weekend like this.
5. Prioritize My Skin: Samantha is our office skin care expert and not a day goes by without her talking about how important it is to take care of your skin now if you want it to look good in 10, 30, 40 years! I just gotta start actually listening! The box of goodies Olay sent had some skincare goodies in it (like their Ultimate Eye Cream and their Regenerist Whip Moisturizer) so I'm excited to get started.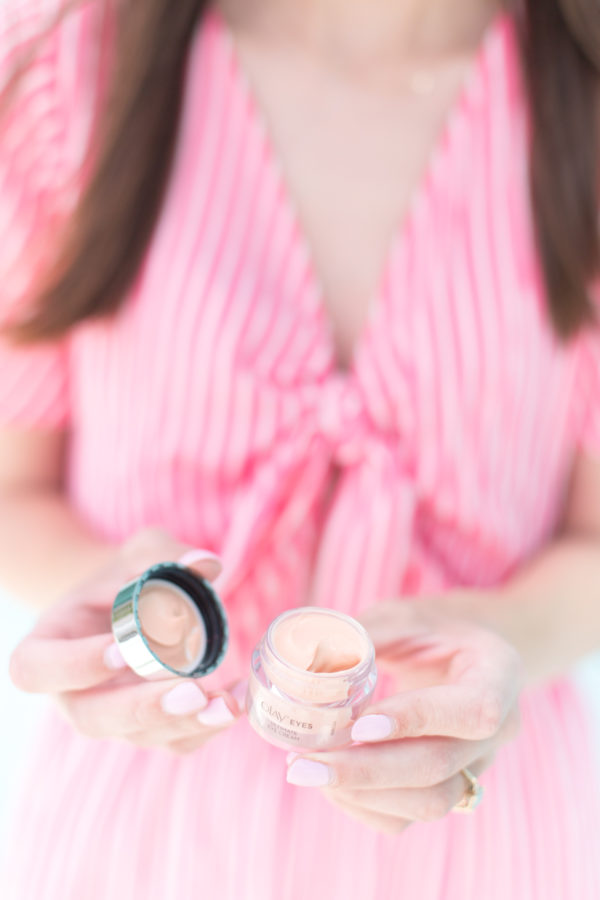 6. Find the Perfect Chocolate Chip Cookie Recipe: Lauren and I decided during our Mexico trip that we were going to spend our final year of our twenties (She's just one week older than me!) finding the perfect chocolate chip cookie recipe. We're going to try a new recipe each month and cross compare our thoughts. Luckily, we have the same taste in cookies so we should be on the same page. 😉 We both want to be that person that makes the *best* cookies! I may do a whole other post on our findings, let me know if you'd wanna see it!
7. Develop Some "Signature" Dishes: While we're talking food, I'm not a chef by ANY means, in fact I don't even cook real meals most nights, but I'd love to settle in on some recipes that I make and love for when we're entertaining or just as "go-tos" to have on hand so Arlo can say "I love mom's _________." Haha! Is that weird!? My sister-in-law always comes to mind when I think of this as she has some awesome go-to recipes that everyone knows and loves her for!
8. Invest In My Wardrobe: I will always be a "more is more" person when it comes to my wardrobe. I like trying out new trends, I have a shoe problem… really this isn't news to any of you. But I would like to start spending a little more on quality staple pieces. I want to start honing in on the "best" jeans and the "best" white t-shirt so that I don't just pick up the one closest to me when I need it in a pinch and then end up not loving it. Things that I'm going to wear frequently are 100% worth the investment!
9. Find A Morning Routine That Works: Every interview I read or listen to with a successful person starts with a solid morning routine I do not have this. Currently, I wake up to Arlo whining from his room and then immediately jump into mom mode and squeeze in breakfast, makeup and getting dressed in between. I think the reality is, I need to start setting my alarm for an hour before he wakes up so I have time get myself together before he jumps into the mix!
10. Make Our House A Home: Obviously this is an ongoing one, but we've been in our house for almost a year now (which is NUTS!!) and it still doesn't fully feel like a home. I'm hoping to really focus in on some of our bigger renovation projects and get moving on them so we have more space and so we make the home more functional for our family. Every time I've finished a room, I've felt SO good about it and have really enjoyed the design process, so I'm excited to get the rest of the house wrapped up too!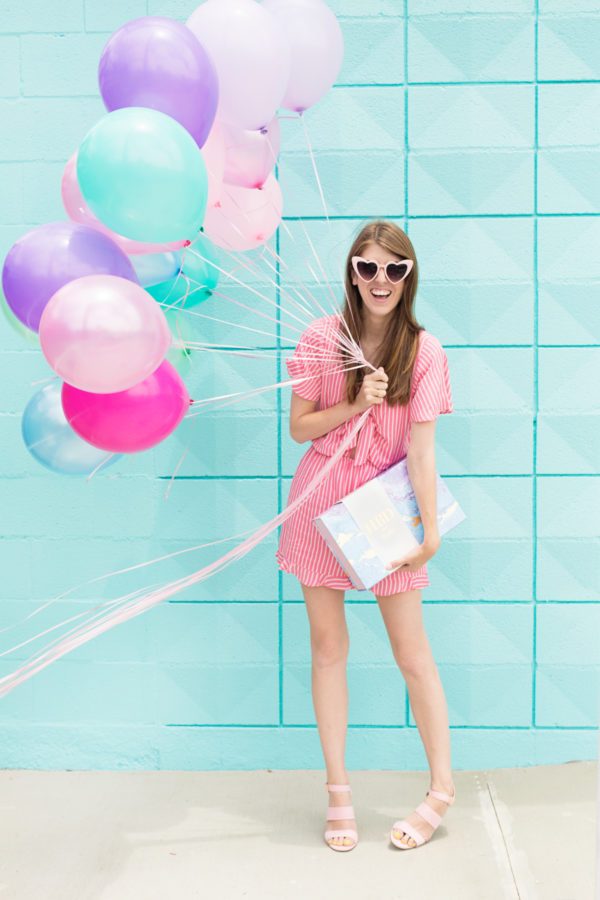 Photos by Jeff Mindell
If you're under 30, what's number one on your list to do before you hit that number?! And if you've already turned 30… anything you're glad you did or wish you did? I'd love to hear! And be sure to pop over to Instagram later today to enter to win an amazing Olay box!!
This post was created in partnership with Olay. All content and opinions are that of my own! Thank you for supporting the sponsors that keep the Studio DIY party going! Read more about my editorial policies here.
SaveSave
SaveSave
SaveSave
SaveSave
SaveSave
SaveSave
SaveSave
SaveSave
SaveSave
This is a sponsored conversation written by me on behalf of Olay. The opinions and text are all mine.