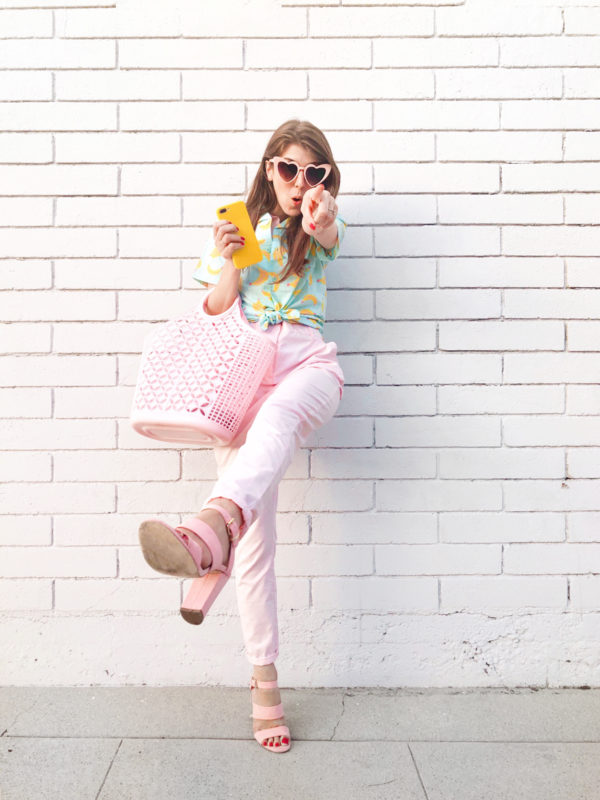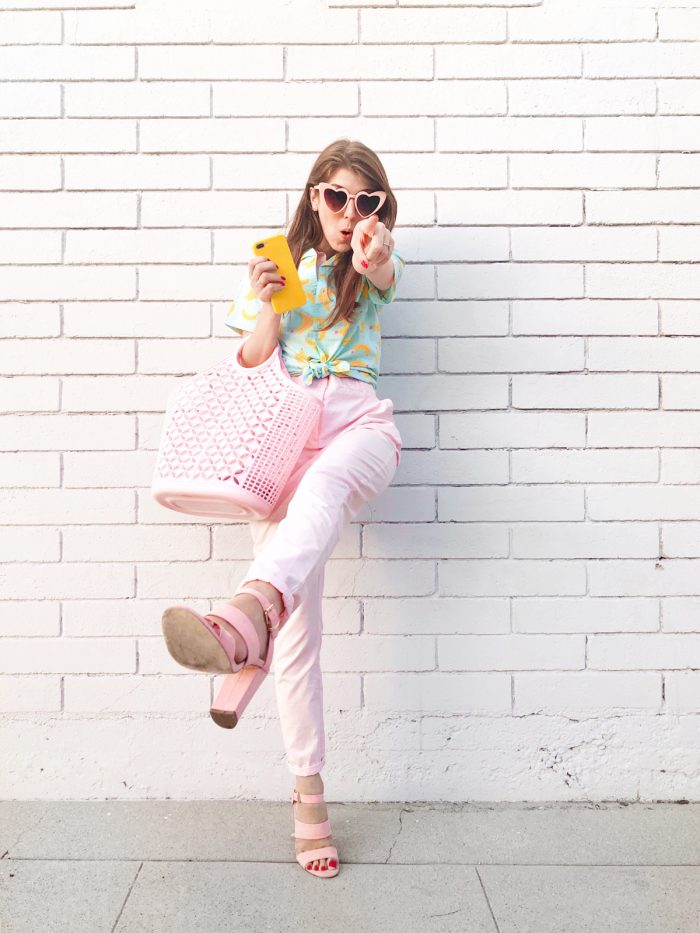 If you missed it, I basically live at Target these days. I counted and I was there 5 times last week. OOPS. I gotta say, I'm insanely impressed with the new collab they just launched with Museum of Ice Cream. It's SO well done. A lot of times when big companies do food-themed collections, I find they can get cheesy really fast but they really NAILED this one. It feels so fresh and modern! And while I was so sad to see it was for kids and not adults nor babies (AKA nobody in my family, wahhhhhh!), Jeff and I both still managed to find a few pieces we could fit in!!! SCORE!!
Had to share some of my favorite items today to vicariously live through all of you who have kids who can fit in all of them!!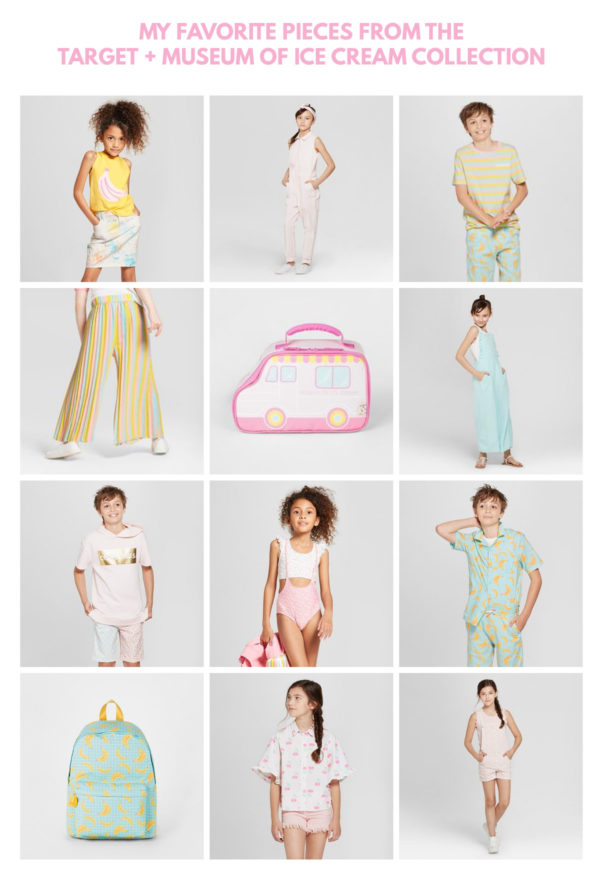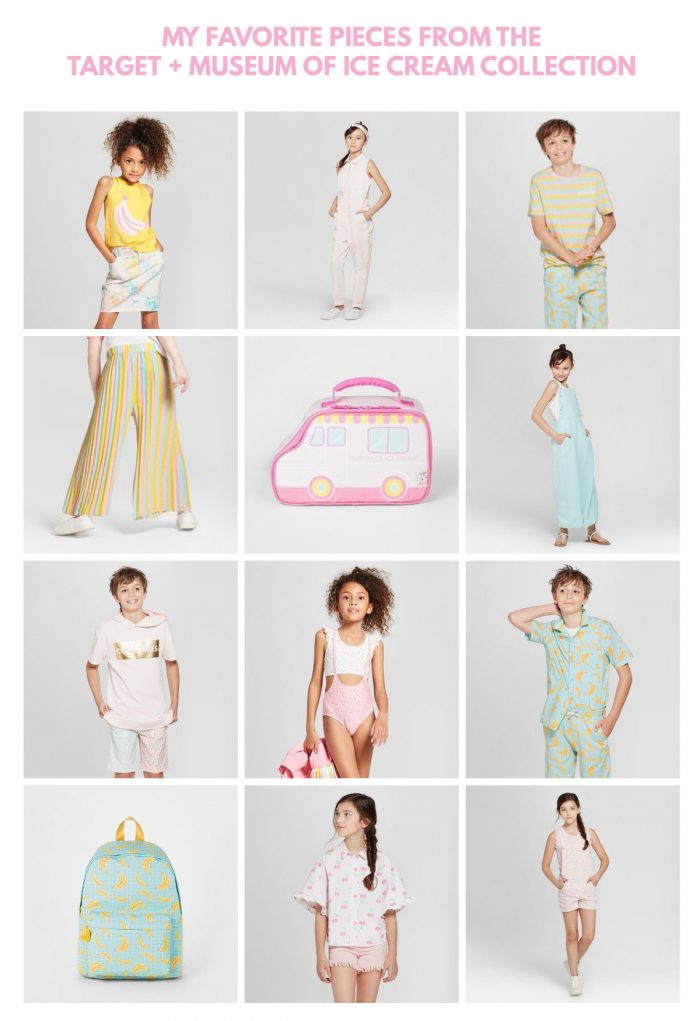 1. Scratch 'n' Sniff Tank, $10 | 2. Sleeveless Pink Jumpsuit, $22 | 3. Striped Tee, $10
4. Pleated Culotte Pants, $18 | 5. Lunch Bag, $15 | 6. Blue Ruffle Jumpsuit, $22
7. Graphic Sweatshirt, $17 | 8. Sparkle Swimsuit, $17 | 9. Banana Button-Down, $15
10. Banana Backpack, $17 | 11. Cherry Print Top, $15 | 12. Pink Sprinkle Coveralls, $18
For reference, I fit in an XL pink jumpsuit, a Large banana button down and an XL cherry print top! Jeff got the XL banana shorts!! Our store was already sold out of the culottes but I'm thinking about ordering those too. What's your fave piece!?!?
SaveSave
SaveSave