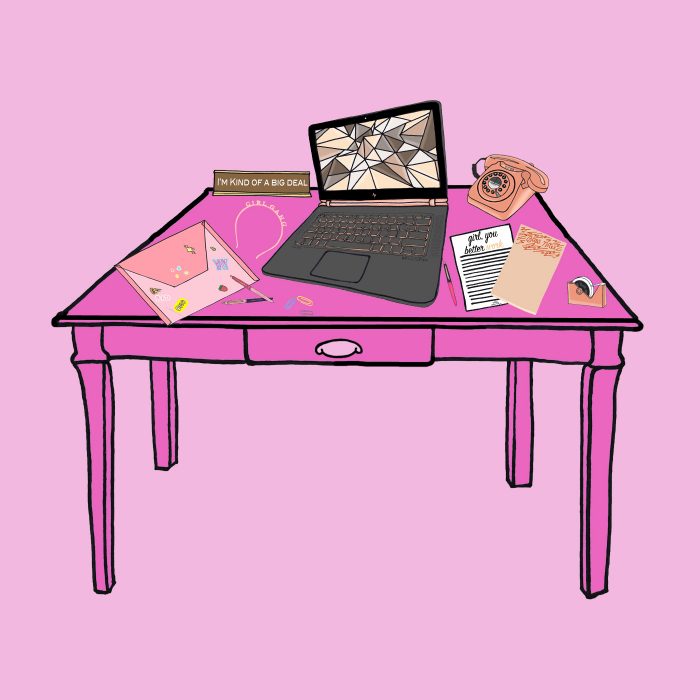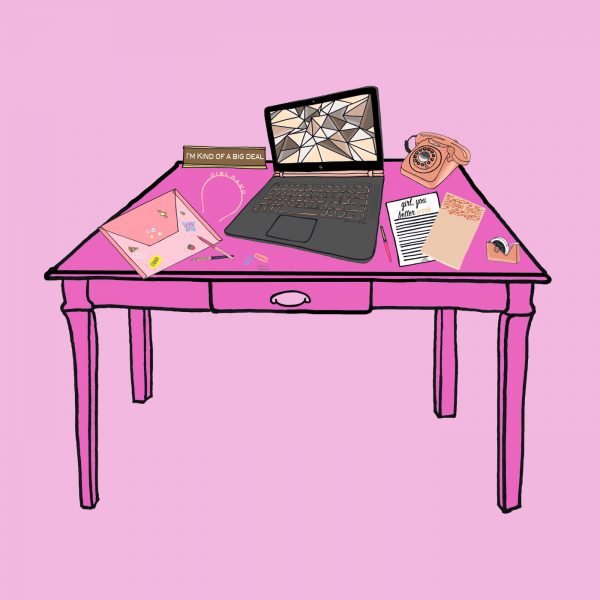 We've got your tunes set, your files lookin' pretty and now it's time to talk about some of my current boss lady product obsessions. I'm working with HP today to share some of my fave accessories and desk must-haves, inspired by their gorgeoussss new HP Spectre laptop. The Spectre has some pretty schnazy copper trim, so I took that as inspiration and rounded up some of my favorite metallic-accented goodies just waiting to join your boss babe life!


No. 1 HP Spectre Laptop | No. 2 Pens
No. 3 Penthouse Keychain | No. 4 Boss Notes
No. 5 The Boss Mug | No. 6 Copper Tape Dispenser
No. 7 Girl Gang Headband | No. 8 I'm Kind of A Big Deal Name Plate
No. 9 Pink Folio| No. 10 Copper Phone
No. 11 Girl Boss Pencils | No. 12 You Better Work Notepad |
No. 13 Copper Clips | No. 24 Busy Tee
No. 15 Slay Doormat | No. 16 Copper Basket
No. 17 Copper Stapler | No. 18 Paper Clips
No. 19 How We Do Pin | No. 20 Future is Female Pin
No. 21 Do Work Pin | No. 22 Killin' It Notepad
No. 23 Copper Pouch | No. 24 Copper French Press
Have you guys hopped on the copper train yet? Working on this post really pushed me over the edge into obsession territory, so thanks for that, HP! 😉 Sorry (not sorry) for cheating on you, gold!
Fellow copper-obsessed folks, you can check out more about the making of the new HP Spectre here! It's the world's thinnest laptop with, in my opinion, the world's best color palette.
Illustration by Carlie Ricketts
This post was created in partnership with HP. All content and opinions are that of my own! Thank you for supporting the sponsors that keep the Studio DIY party going! Read more about my editorial policies here.