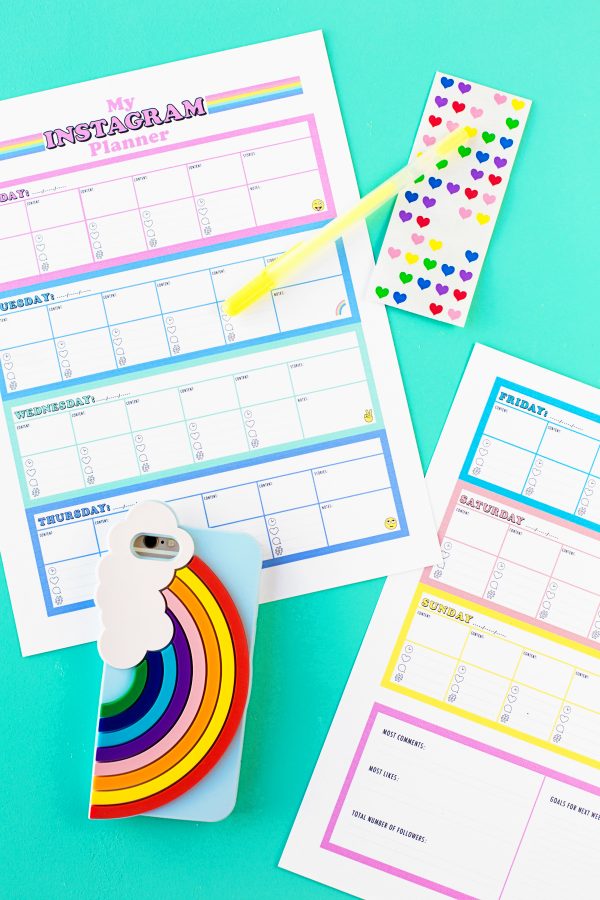 I know there's approximately one zillion digital tools for planning out your Instagram feed and strategy. But I also know there's plenty of paper-planner fans out there so this one is for YOU! And me, haha! #selfish As things have gotten a little more hectic with a baby in the mix, I knew I needed a way to see my entire week on Instagram in one glance, and this free printable Instagram planner was born.
It actually has two purposes, to both plan what you want to post and track each post's engagement, but I'll dive into that more below. If you're ready to up your Instagram game, this is the perfect first step into making that happen!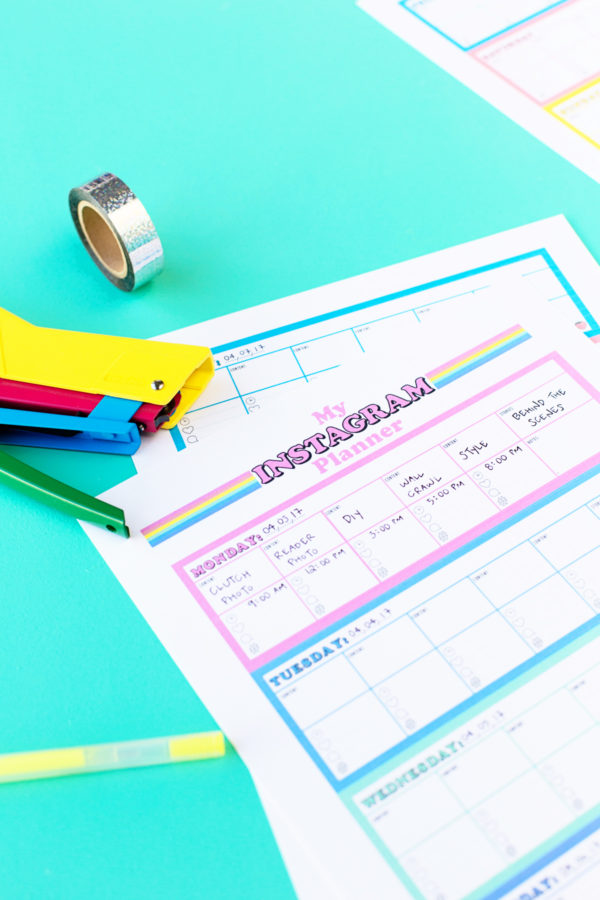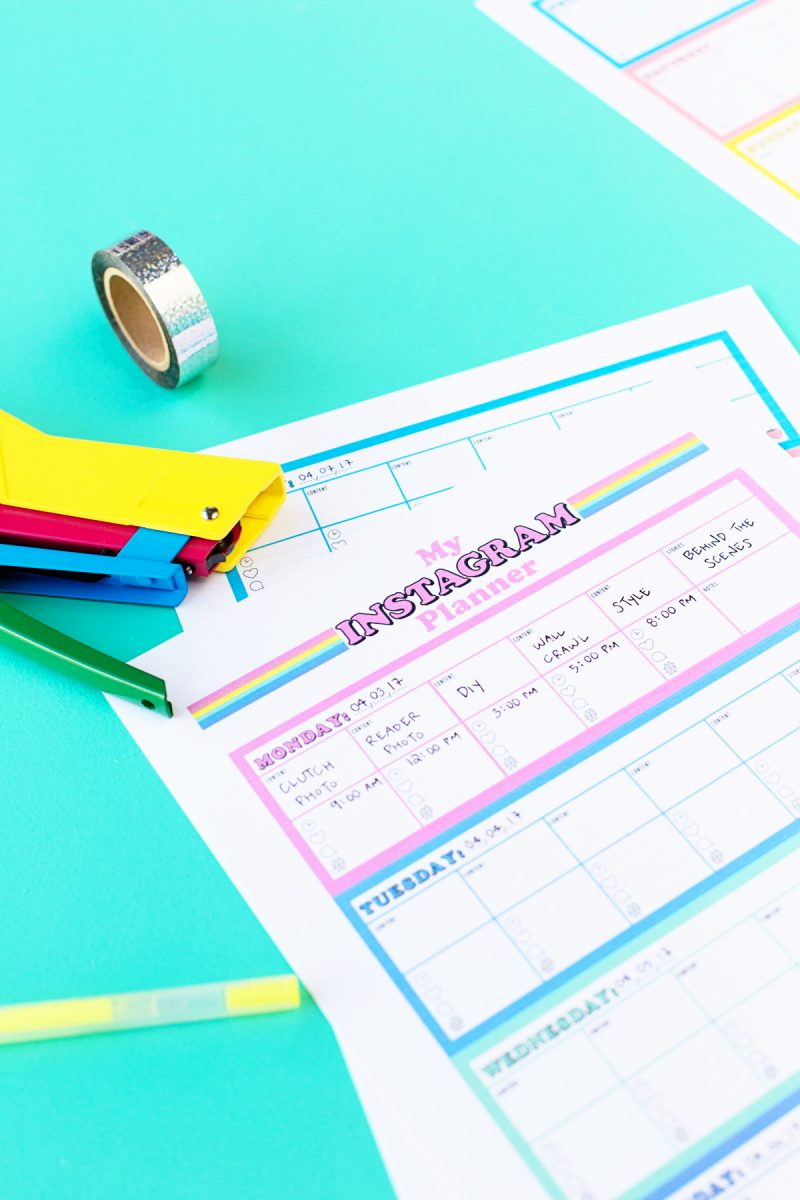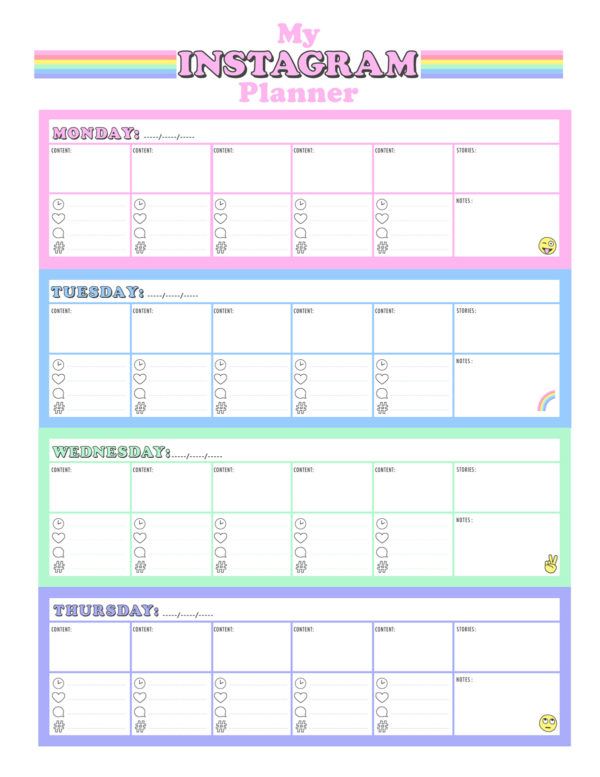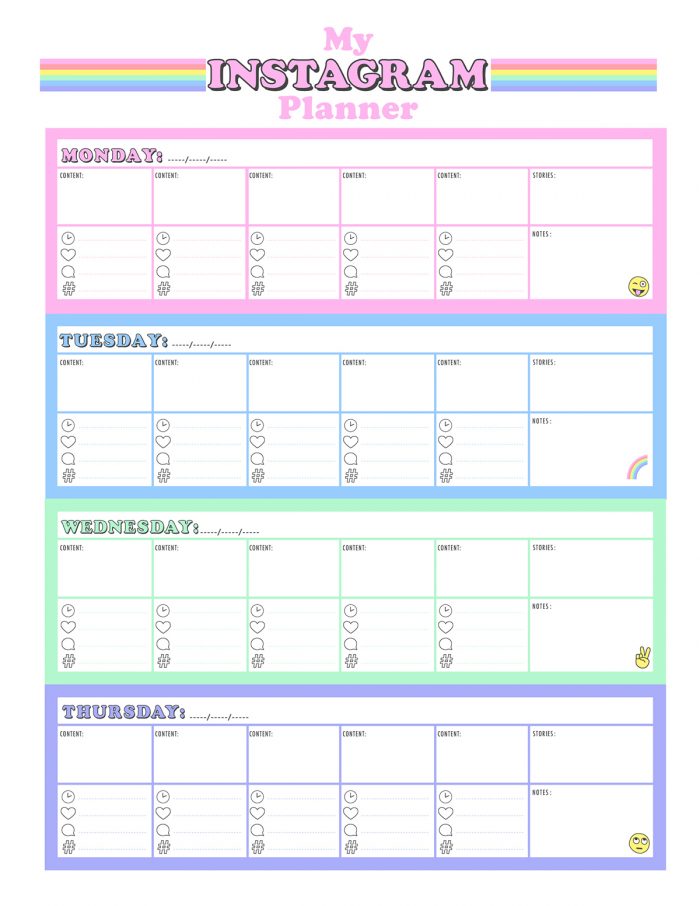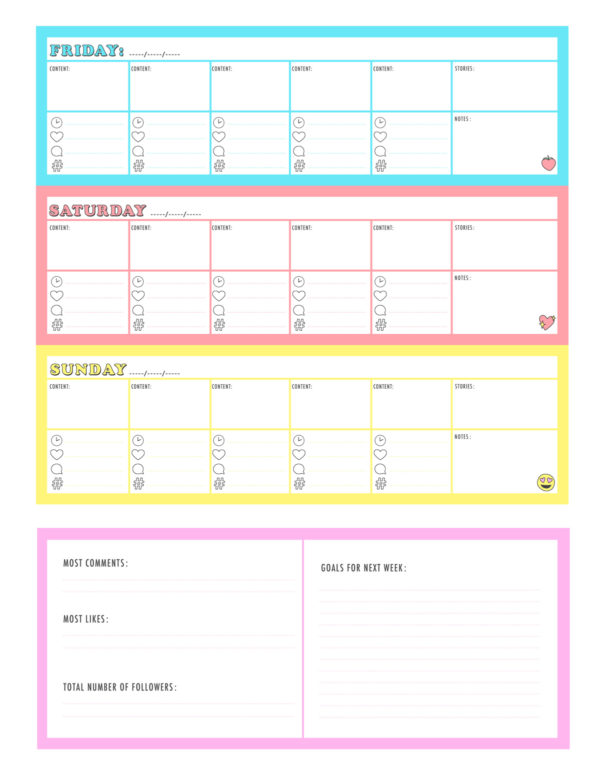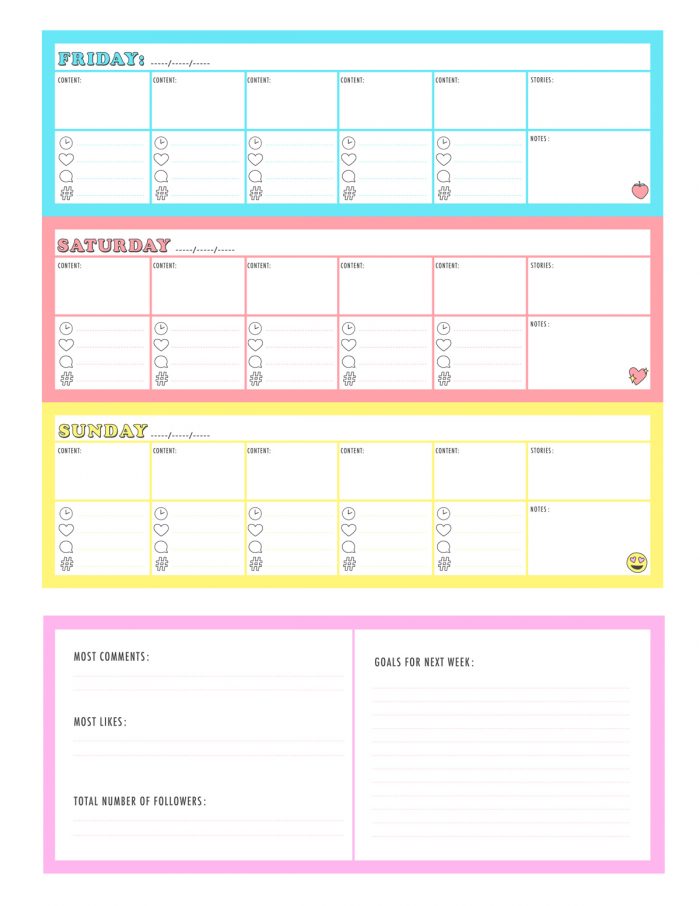 Click HERE to download the free printable Instagram planner!
First, let's talk about the planning aspect. I was told at an Instagram seminar that the ideal number of photos to post per day is five. Now, don't panic. That's a LOT. I don't even post that much. But I think anywhere between 3-5 times a day is a good goal to work towards which is why our planner includes five spots per day. Each spot has a section for you to jot down a quick idea of what you want that photo to be and then a slot for the time you want to post it below there. (We'll talk more about the other spaces in a minute!)
There's also a spot for story planning. Nothing fancy, just a space to jot down a few notes if you have anything you want to accompany the content you're posting that week and don't want to forget!
And next, let's talk about the engagement tracker. Under each post, we have a spot for you to track the number of likes and comments and whether you used a hashtag cloud. (Side note: a hashtag cloud is a group of relevant hashtags a lot of people save elsewhere and then they will copy and paste it onto each of their posts. You can look back at some of your favorite Instagrammers to see which ones they use, if you want to get an idea.) This allows you to see over an entire week if there are certain patterns that develop. Do your posts perform in the morning do better? Do your posts about dessert get more comments than posts about party supplies? Does adding a hashtag cloud really bring more exposure + engagement or should you try different ones? None at all?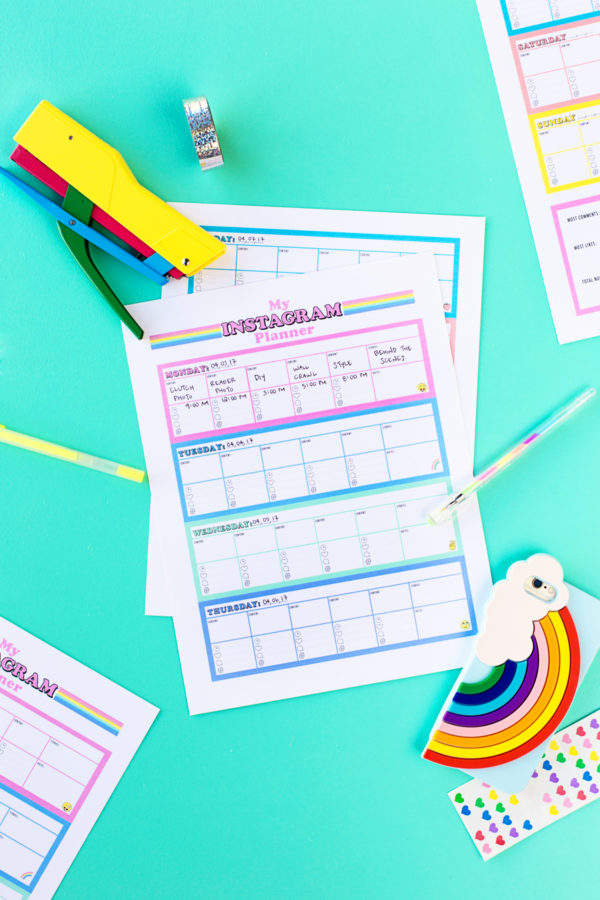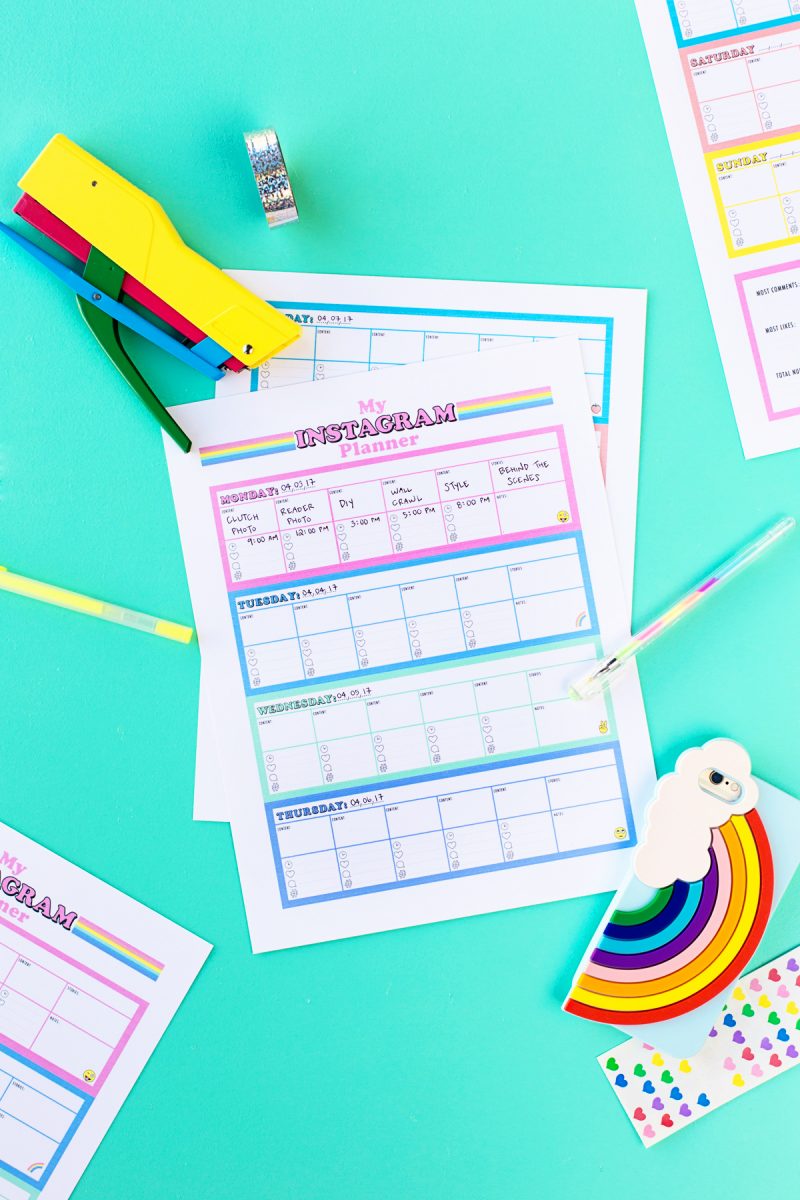 There are two things that are incredibly important when trying to build and brand your Instagram: consistency and engagement tracking. Consistency so that you remain relevant and in everyone's feed and engagement tracking so you can start gearing your content towards what your audience responds to best.
At the end of the week there is a spot to document the post(s) that got the most likes and comments, as well as a place to track the number of followers you ended the week with. Last, there's a spot to list any goals you have for the next week. Maybe you want to gain a certain amount of followers, post a certain amount of times or what have you. This is where you write it to hold yourself accountable.
I would suggest getting a binder where you can house all your past weeks so you can go back and review over time to see how you have grown and changed.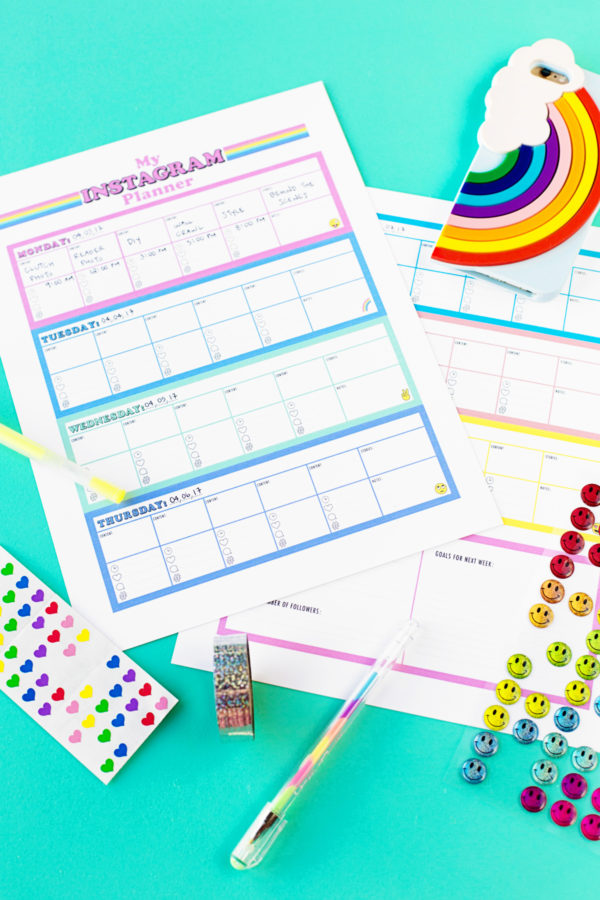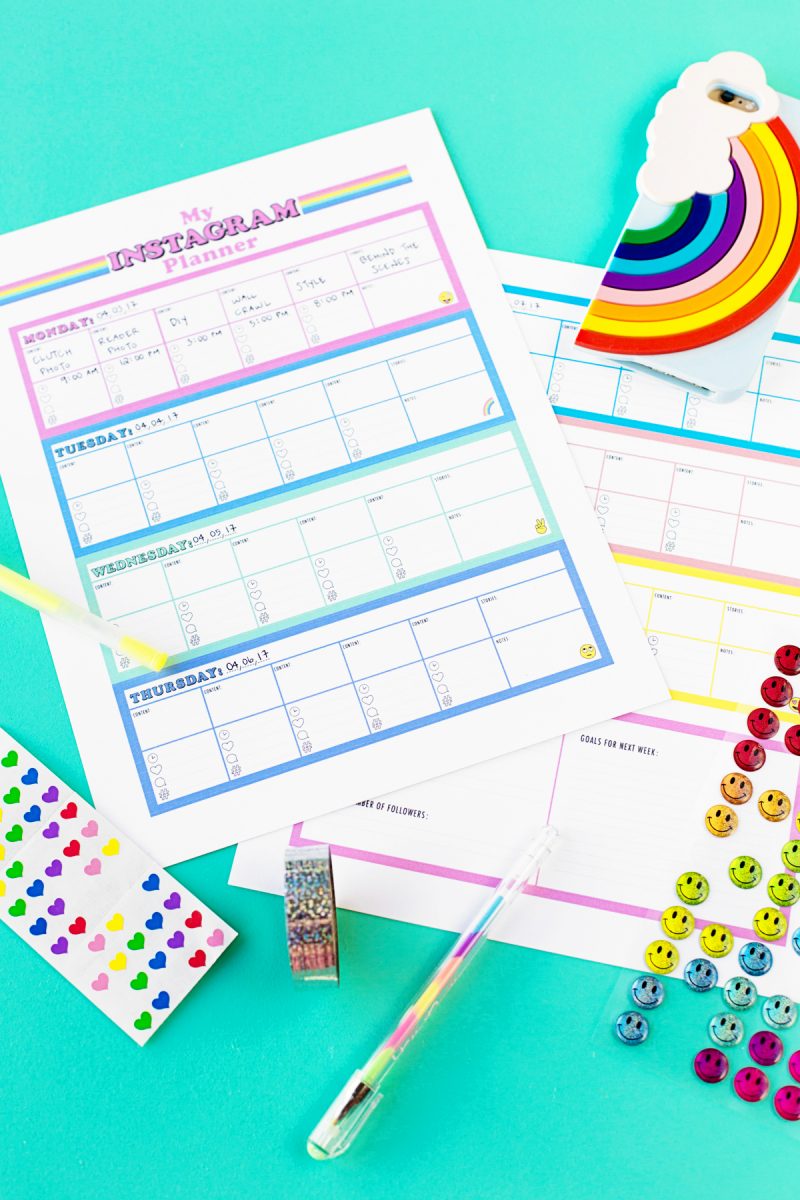 I highly recommend checking out the PLANN app to work alongside this. It allows you to visually plan out your feed with photos and would be a great complement to this worksheet! Not sponsored, just really like the app. =)
I hope this is helpful for you guys! Building an Instagram following is one of the things I get the most questions about so I wanted to create this to help you guys get rolling! And also to help my sleep-deprived self, frankly. 😉