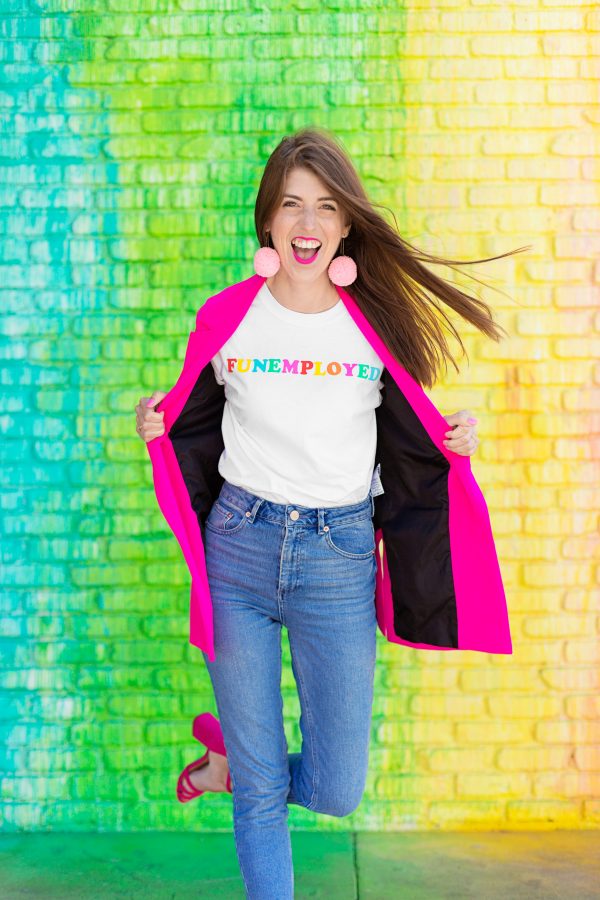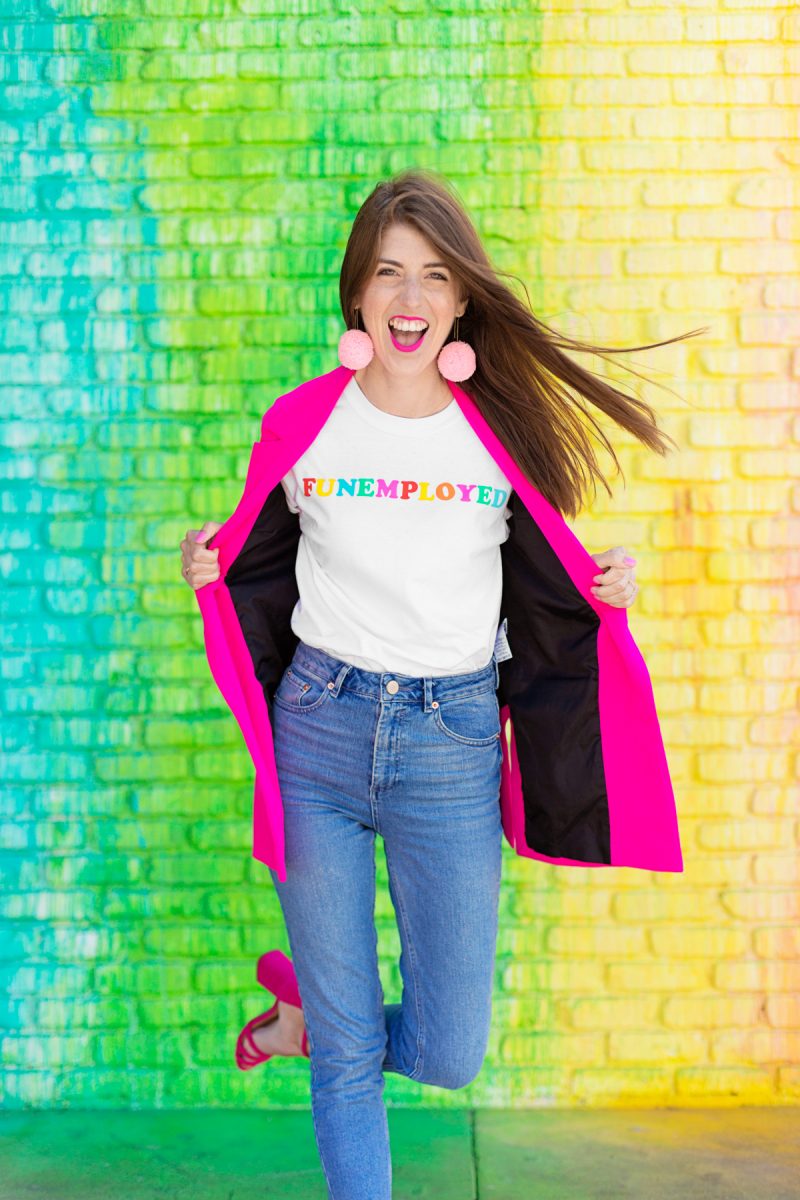 So I had another post planned for today but after seeing how EXCITED you guys were about the upcoming launch (April 23rd, 8am PST!!) of our "FUNEMPLOYED" shirt, I decided to change gears. First of all, holy cow! Thank you for all the love!!! But back to the point… we were talking in the office as I was going through all your comments and all of us were so curious about what YOU guys do for a living. One of my favorite blog, Cup of Jo, asked this same question recently and I loved reading through the comments so we thought we'd flip it to you guys and ask…
What do you do for a living!? If you have a 9 to 5, what is it!? If you're an entrepreneur or freelancer, tell me about your biz! Are you a student? What are you studying? Stay at home mama? How old are your kiddos!? I'd love to hear in the comments below!
Update: Thank you for sharing your stories with me. I really love hearing about how you all spend your days! We have such a diverse group here and it's so wonderful to see. Our intention with this shirt was to focus on the way my peers in the freelance and entrepreneur community use it – "employed by fun". That being said, we are aware of the word's original meaning and know how hard being unemployed can be. We would never intentionally make light of that. Instead, this shirt is meant as a celebration of any way that you spend your day, whether its a 9-5, freelance, at home with your kiddos, or anything in between.
SaveSave
SaveSave
SaveSave
SaveSave