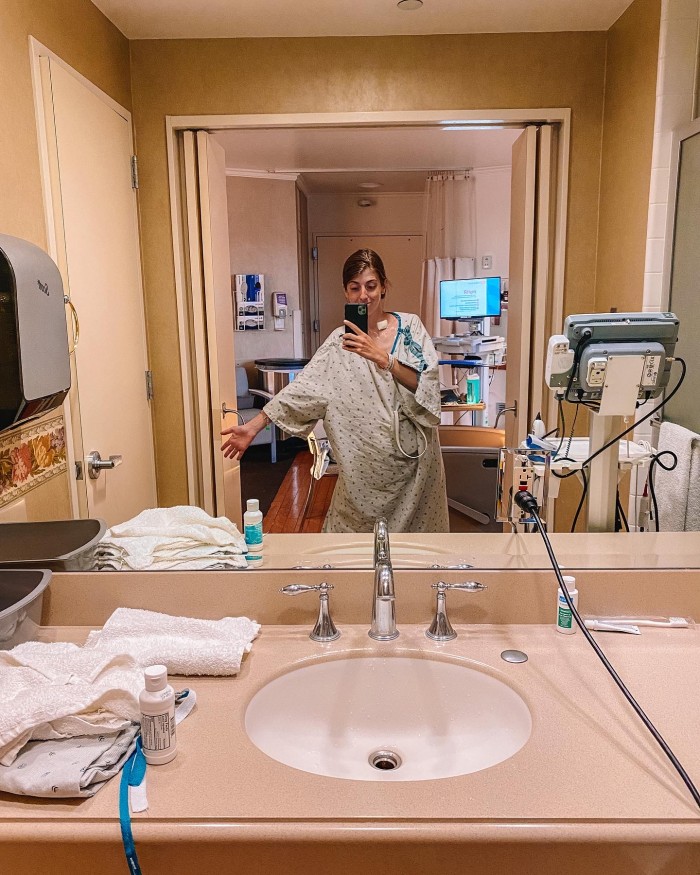 With five major surgeries, cancer and a chronic condition under my belt, I have my fair share of experience in what recovery looks like. I've also, like most of us, had many people close to me go through chemo, surgery and other treatments. If anyone in your life is going through something similar, I wanted to share some ideas for after surgery gifts and gifts for chemo patients that might bring some comfort during a trying time.
All of these are gifts that I've given or received and greatly appreciated. Every person is different but I hope some of these items help you if you're searching for a gift for a loved one who could use some comfort.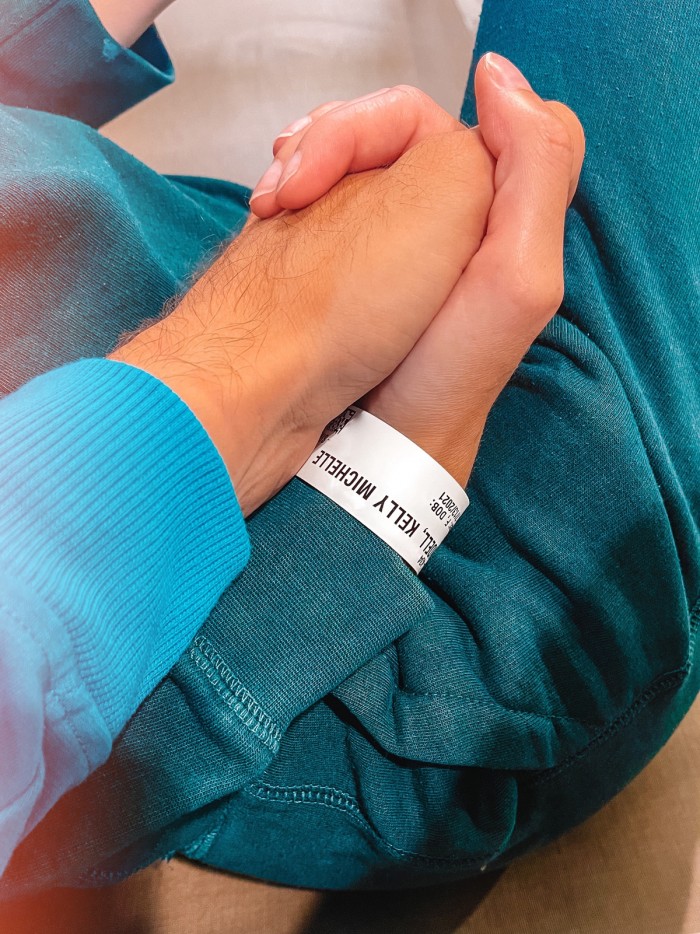 The Best Gift You Can Give
Before I get into the physical gifts I recommend, let's talk about the best gift you can give, if you are local to the recipient: your time.
However, this comes with some parameters. It is tempting to reach out and say "What can I do?" "Do you need anything?" "How can I help?" And while those are asked with good intent, it's often overwhelming for people. There is so much on their mind, and of course they need help, but it's hard to pinpoint what it is and even harder to ask for it.
Instead, try coming with an offer already. Here's a few ideas:
Laundry: "I'd like to come do your laundry, can I come on ____?"
Childcare: "I'd love to take the kids for the afternoon. We'll go to the park and out to lunch. Can I pick them up at ___?"
Drop offs/Pick ups: "I'm dropping off ____ at school anyway so I can take ____ with me! I can pick them up at ____?"
Lawn mowing: "I'm mowing my lawn on Saturday and would love to come mow yours afterwards. Is ___ a good time to not disrupt you if you're resting?"
Groceries: "I'm going to bring over some groceries. I have a list of things to grab for you, but is there anything else you need right now?"
Company: "____ premiers tomorrow and I heard great reviews. Would you want some company and we can watch it together? I'll bring dinner, too. If not, I'll watch it at home and let you know if it's worth the watch!"
Everyone will be different, of course, in the ways they need help but if you know someone well enough to know the help they need, this is the most helpful gift you can give. Any everyday burden you can remove is so vital.
Practical Gifts To Help With Symptoms & Recovery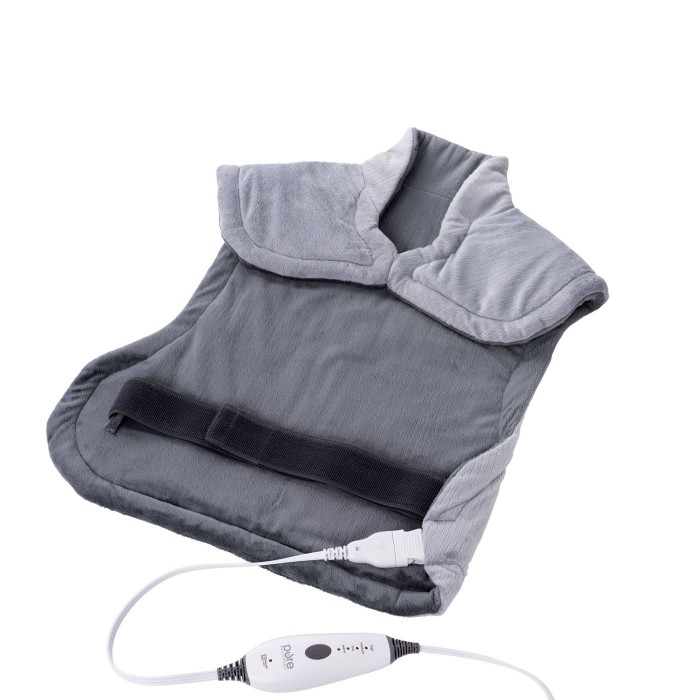 Heating Pad
Surgery can leave someone with a lot of lingering pain upon their return home, whether it's from the surgery itself or back pain from having to lay down so consistently. A heating pad was and is a life saver for me. This neck wrap heating pad has been great for both my back, and wrapping over my abdomen to help ease aches and pains, and would make a great after surgery gift.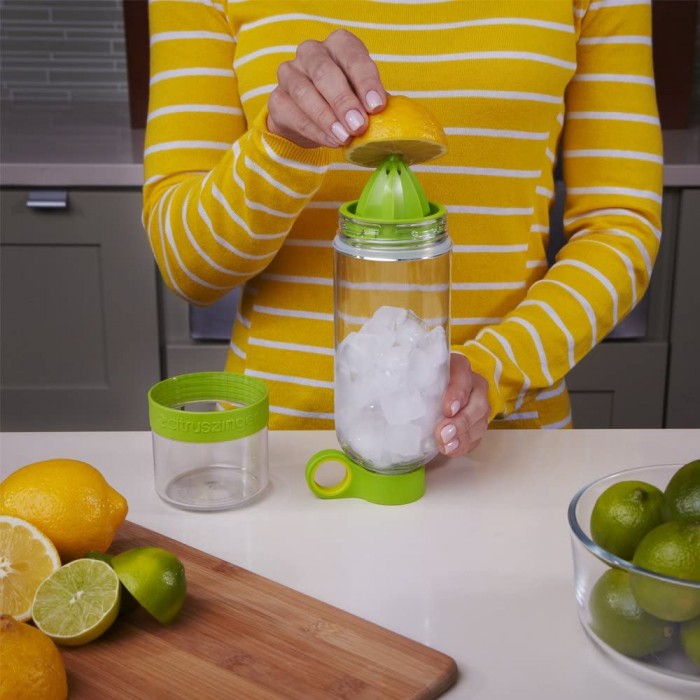 Water Bottle
Staying hydrated is important, and hard, with both chemo and surgery. Having a water bottle that tracks the ounces you are drinking is helpful, especially in hospitals when they often only provide small cups to drink from.
Since nausea comes with chemo, and some pain medications, sometimes regular water doesn't sound appealing. I found having lemon water was much more tolerable, so a water bottle that infuses citrus would be a great option too.
Sun Hat
Perhaps an unexpected gift for a chemo patient, but chemo often makes your skin more sensitive to the sun and you shouldn't leave your house without adequate sun protection. If you've had surgery where your scar is exposed, same goes for that too.
But that doesn't mean it has to be boring! A fun sun hat, for the right person, would be a great gift that they could use long after treatments are over, too.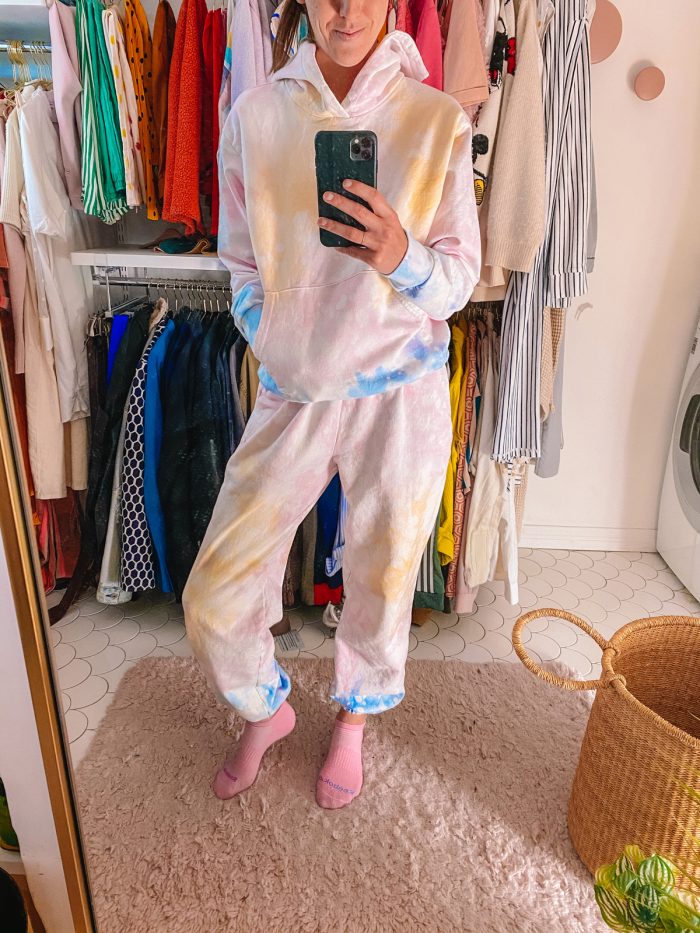 Cozy Lounge Set
The only thing you want to wear when recovering is something comfortable. If you know the person well enough to know their style and size, you can never have enough cute, but comfy, lounge sets.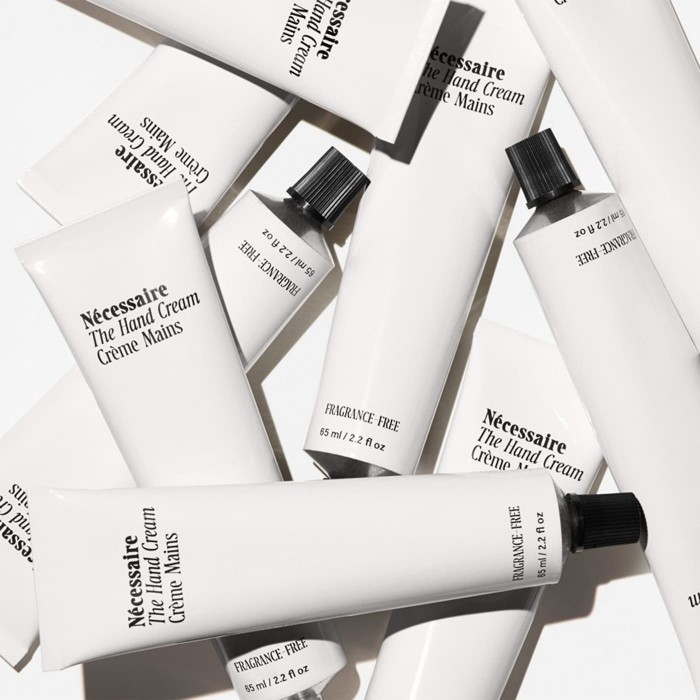 Hand Lotion
Chemo dries out your skin, and frigid hospital air does too. Hand lotion is key, often a scent free variety to not provoke any nausea. Necessaire's hand cream is my favorite.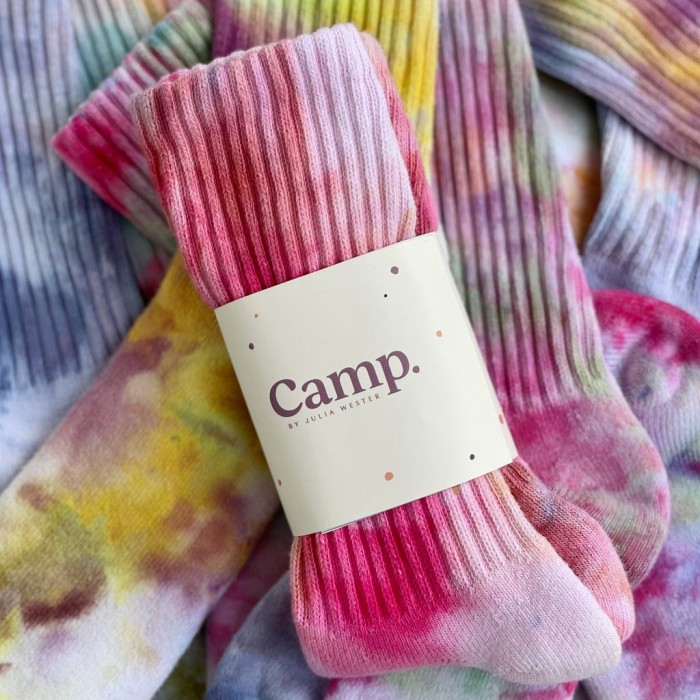 Warm Socks
Your extremities can get very cold during chemo, and a pair of warm cozy socks would be such a treat.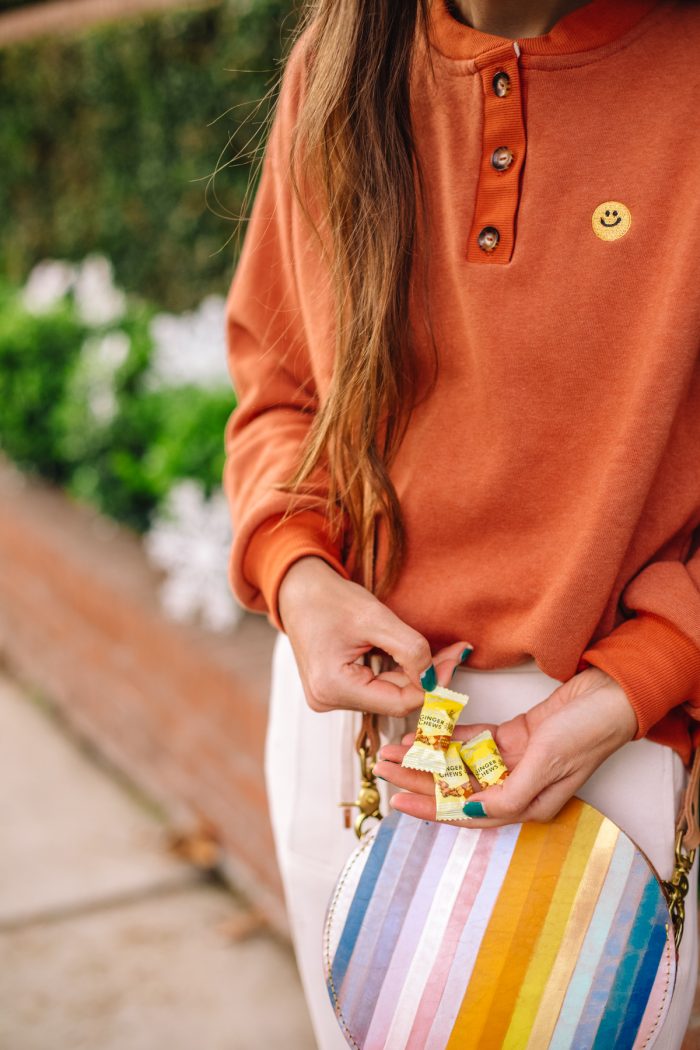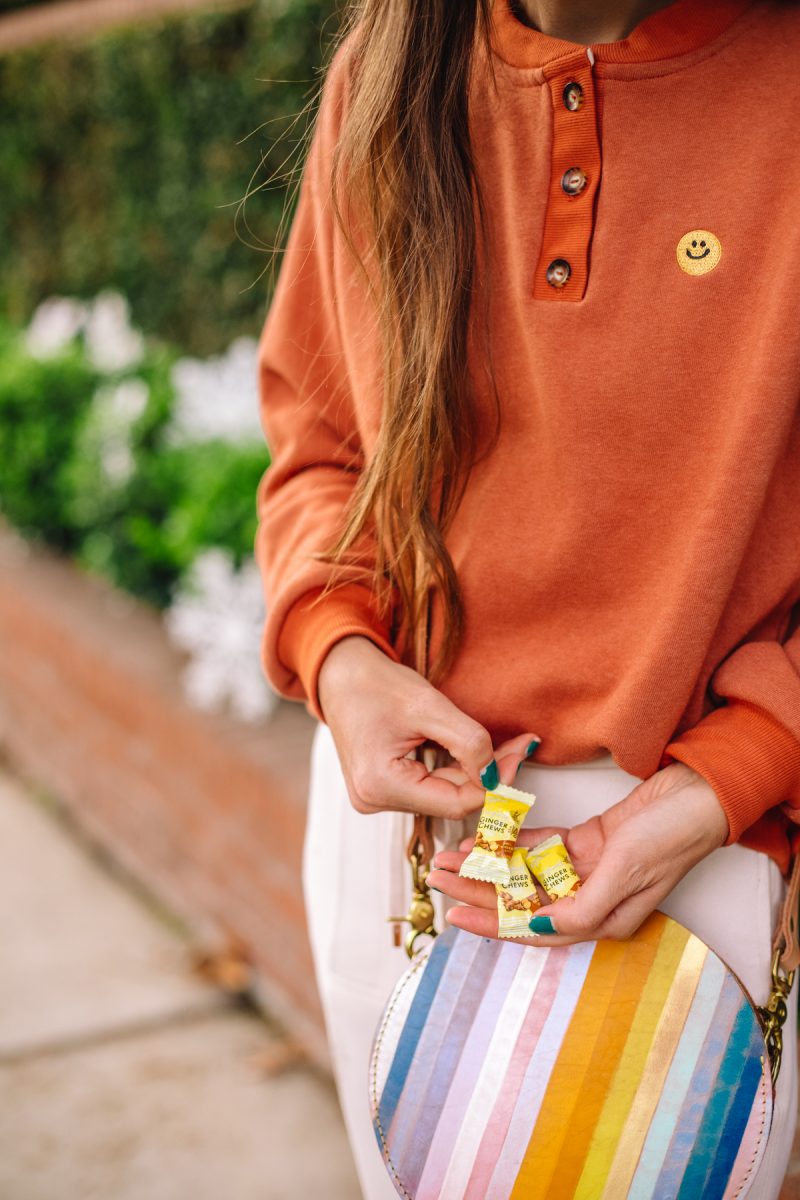 Ginger Chews
Ginger chews are my saving grace as someone who suffers from chronic nausea. A bag or two of them would make a great gift for someone suffering from nausea side effects.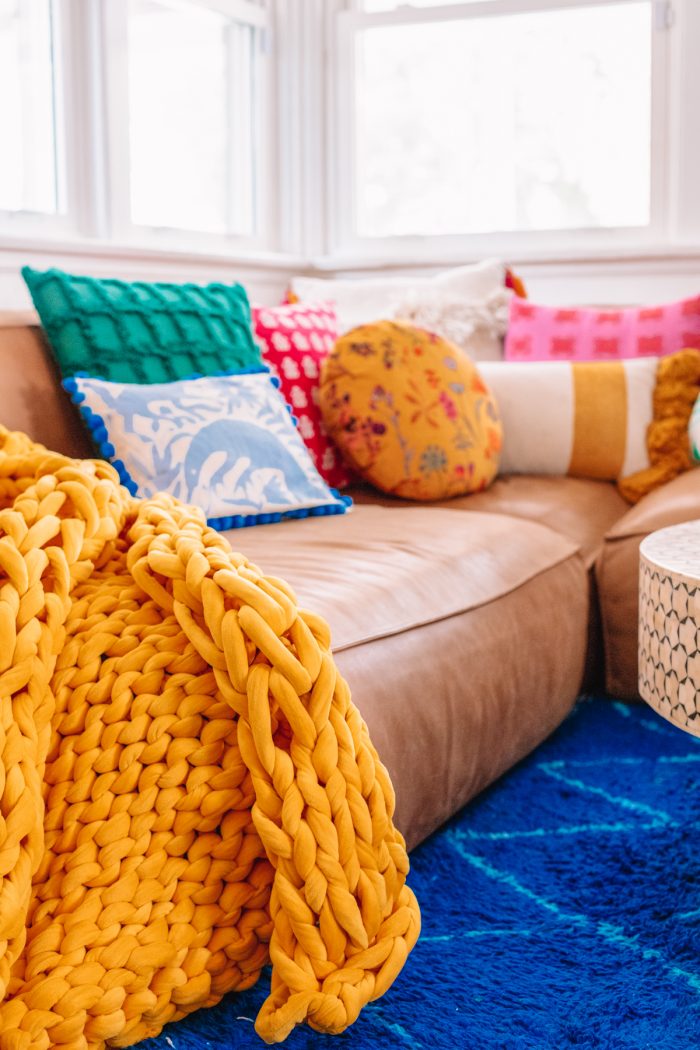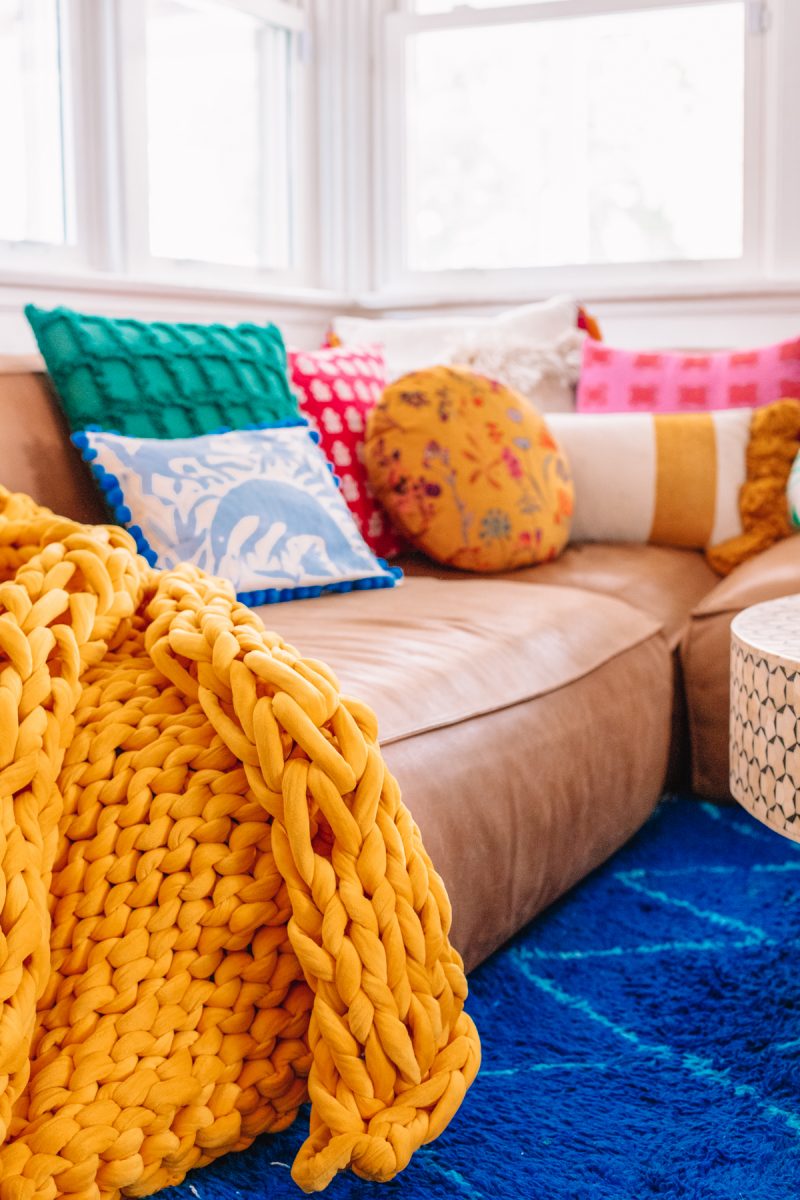 Blanket
With both surgery and chemo, you'll spend lots of time resting and a nice, cozy blanket (like a linen quilt, a colorful knit throw or a weighted blanket for those suffering from anxiety) will be their BFF. If you want to go a custom route, you can have a handwritten note printed on this one.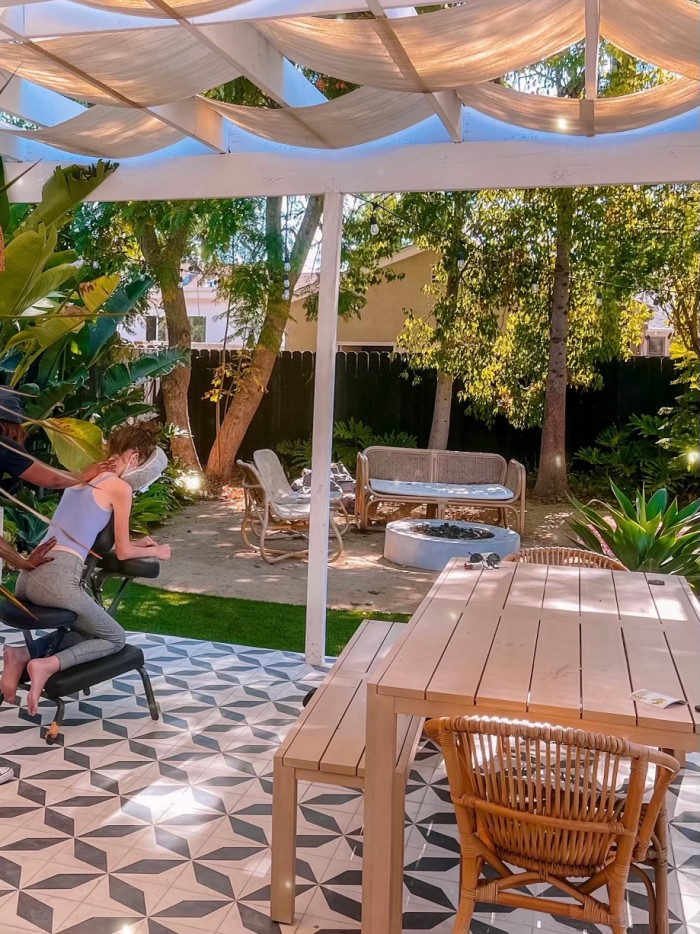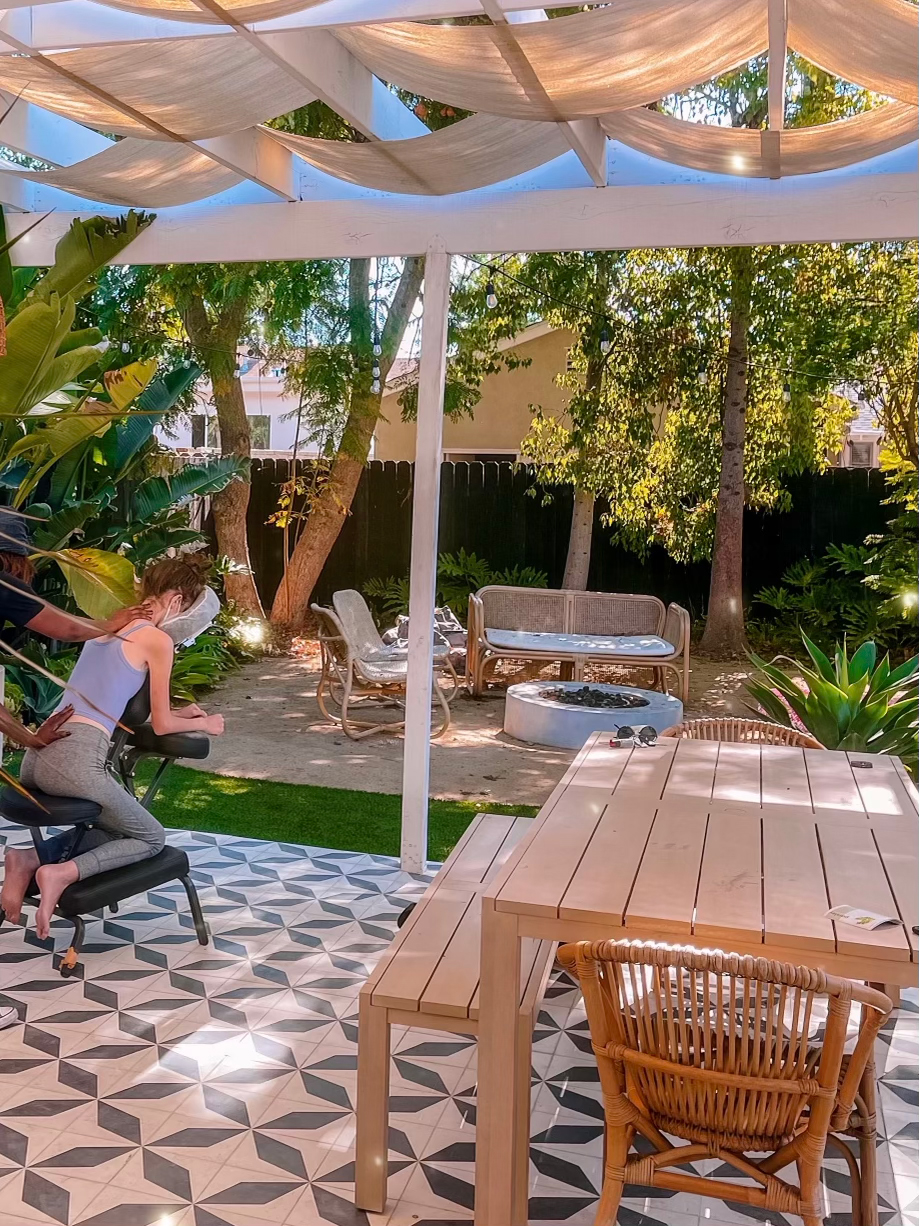 A Massage
Some people recovering will have restrictions on this, so keep that in mind. A massage can be such a treat. Since leaving the house can be hard, a massage that comes to them is even better. Check in your local area to see if there's a company offering in-home massage services.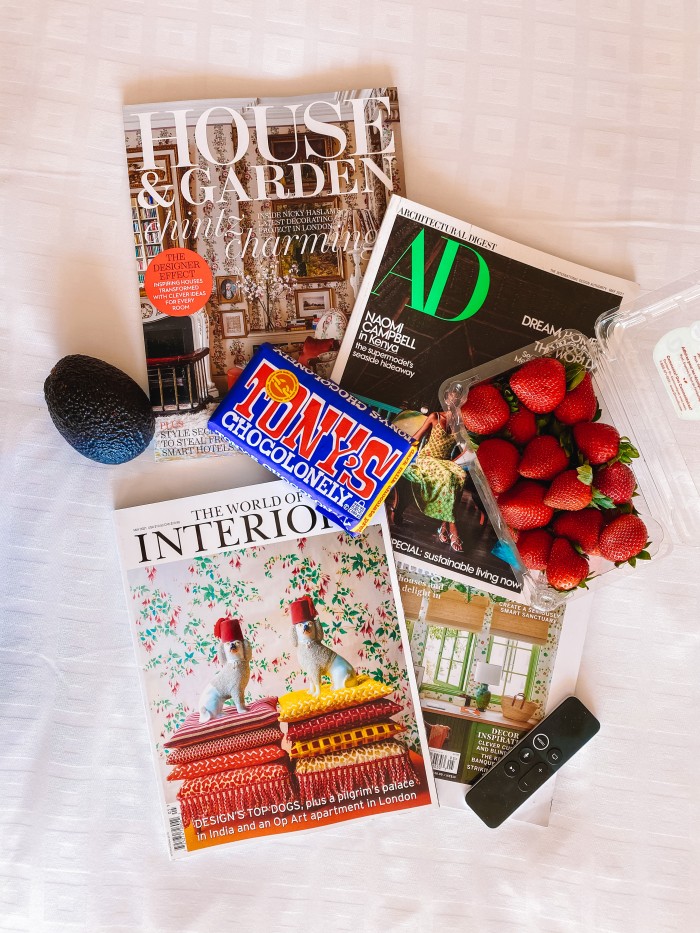 Entertainment & Distraction Gifts
Food Gift Cards & Meal Deliveries
While food gifts may be difficult for surgery patients and chemo patients who are on restricted diets, their families and care givers still have to eat, and meal deliveries or food gift cards can be a huge help to relieve that burden.
If you're in LA, we love Everytable for easy, ready-to-eat meal delivery. Spoonful of Comfort is a great option for soup delivery nationally. IF you want to organize a nightly meal train of home cooked meals and deliveries, we had a great experience using Meal Train.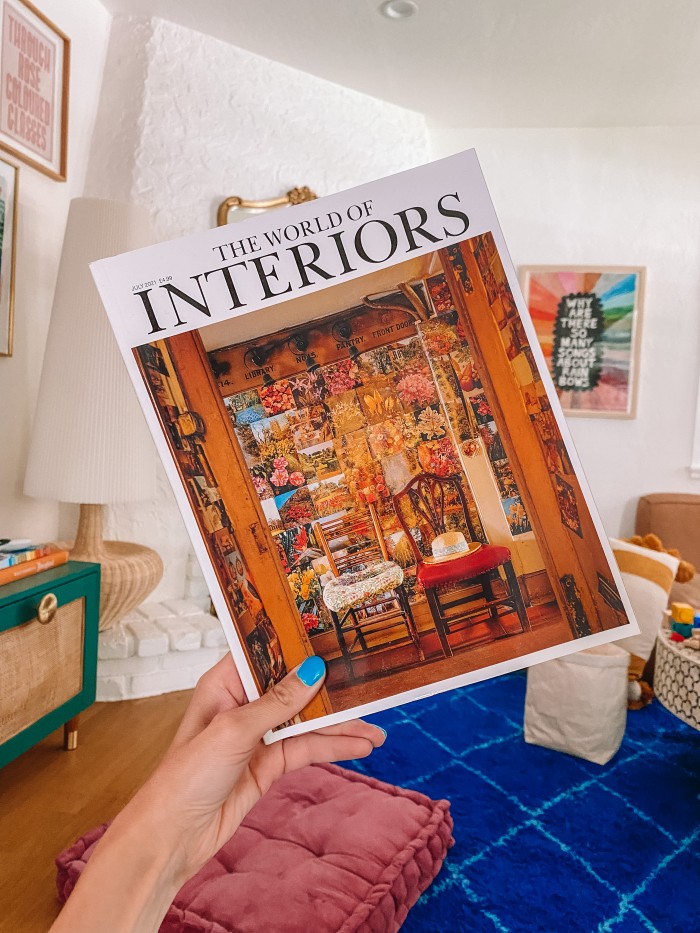 Magazines
It is often hard to concentrate on something like a book when you aren't feeling well, but I find magazines to be more digestible. Less words, lightweight, and easy to flip through. A selection of not-your-average magazines from the book store or a magazine stand would be a great gift.
Some of my favorites are: World of Interiors, Architectural Digest, Domino, House & Garden, International Elle Decor Issues, House & Garden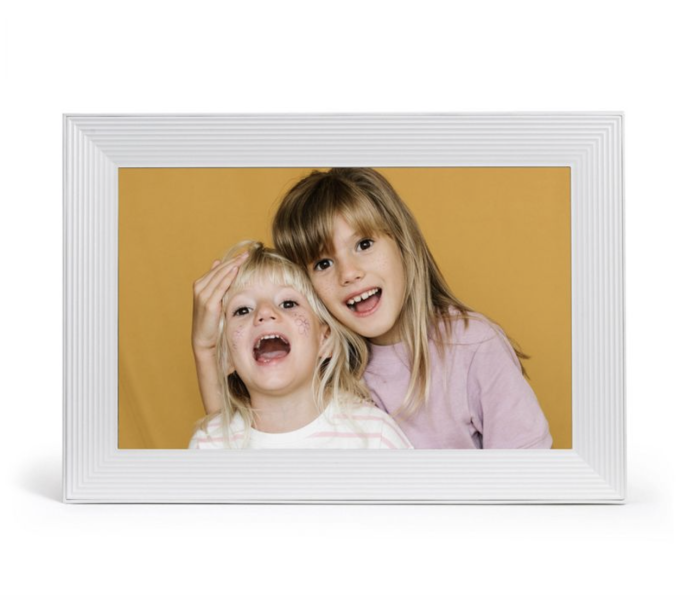 Digital Photo Frame
Oftentimes, treatment and recovery means you're not able to be out and about, traveling or around a lot of people. Keep your loved one in the know on what everyone is doing with a digital photo frame they can keep by there bed!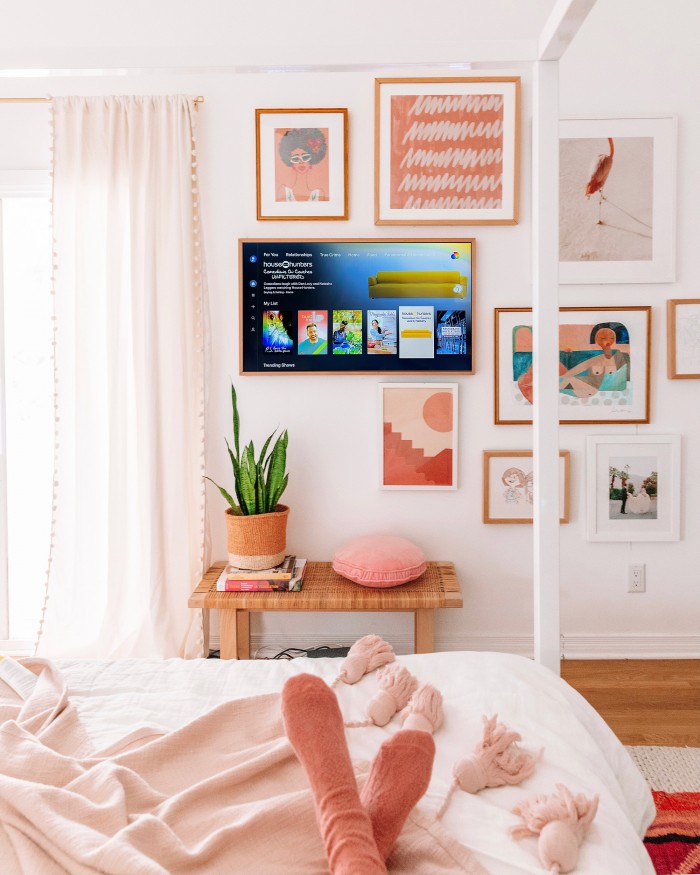 DVDs or Streaming Gift Cards
After I had one of my miscarriages, a family member sent me a big box of fun, light hearted DVDs. I thought that was such a sweet and thoughtful gift. DVDs may be even less common these days, but you could do something similar with an Apple gift card and a list of your top ten favorite movies that cheer you up.
Alternatively, you could purchase a streaming subscription for them and include your favorite shows or movies on that particular app.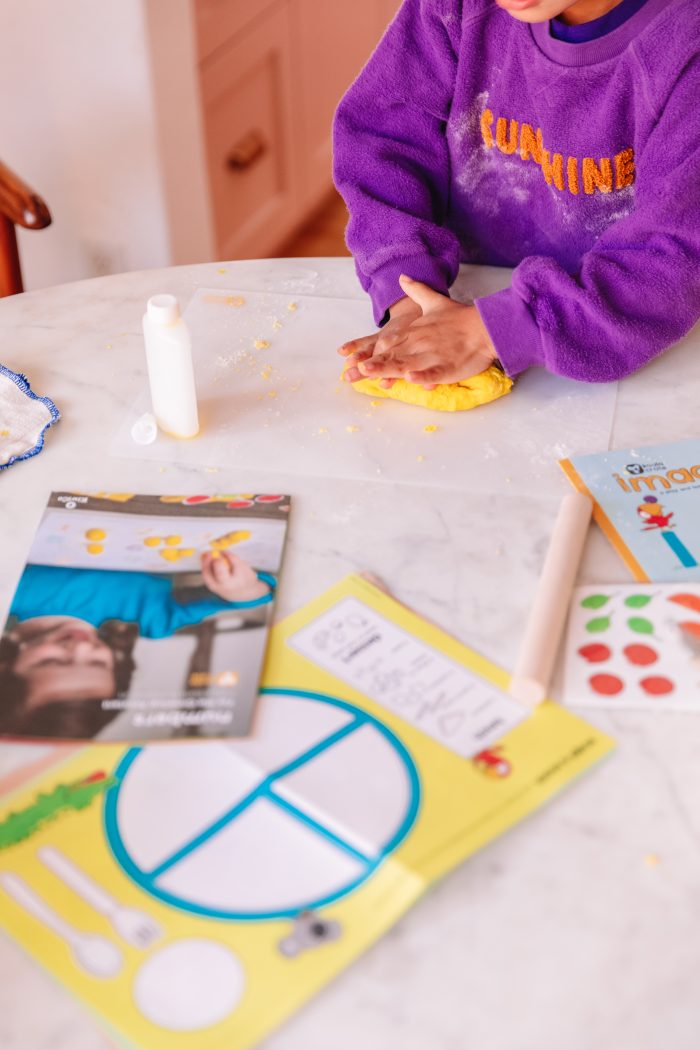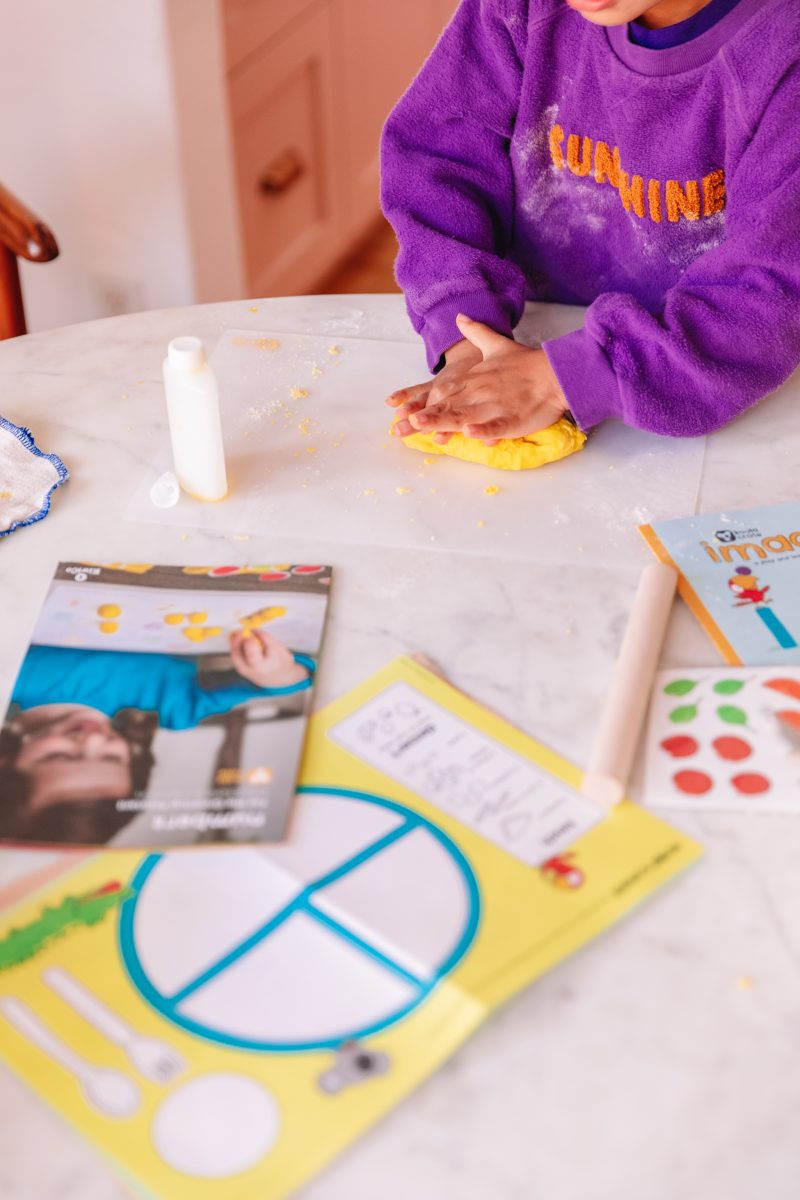 Children's Activities
Going through surgery or chemo as a parent adds another layer of complication, as kids still have just as much energy whether you're recovering or not! Consider including a quiet entertainment gift for their child or children like a pop-up book, craft subscription, activity book or puzzle. Here's a few other creative gift ideas.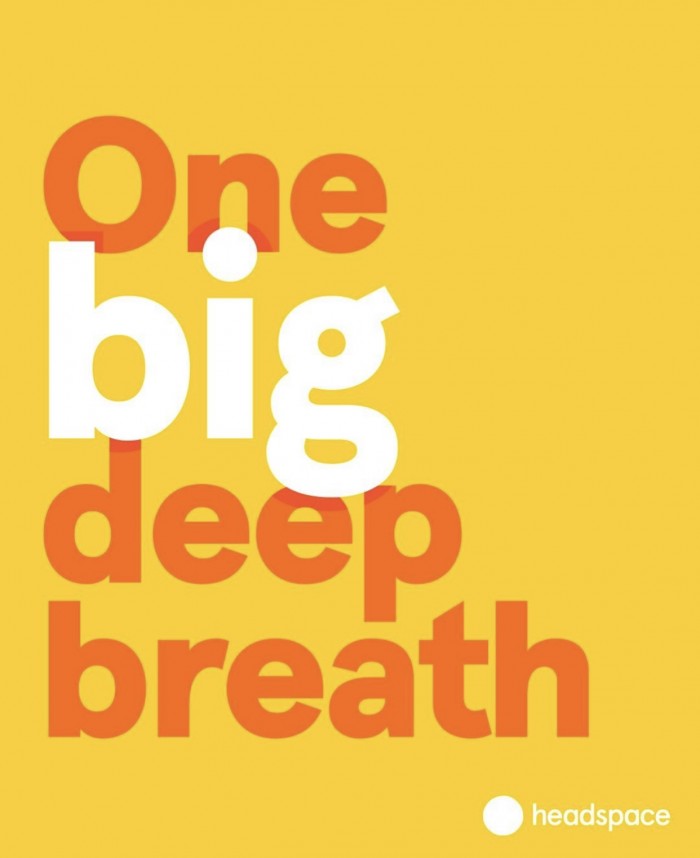 Headspace Subscription
I recently got a Headspace subscription for free through a special program for LA residents, and when I had some of my hardest moments in the hospital I found some of their pain meditations helpful. A subscription to Headspace would make a great gift for someone who is interested in meditation as a part of their recovery!
Gifts That Cost Nothing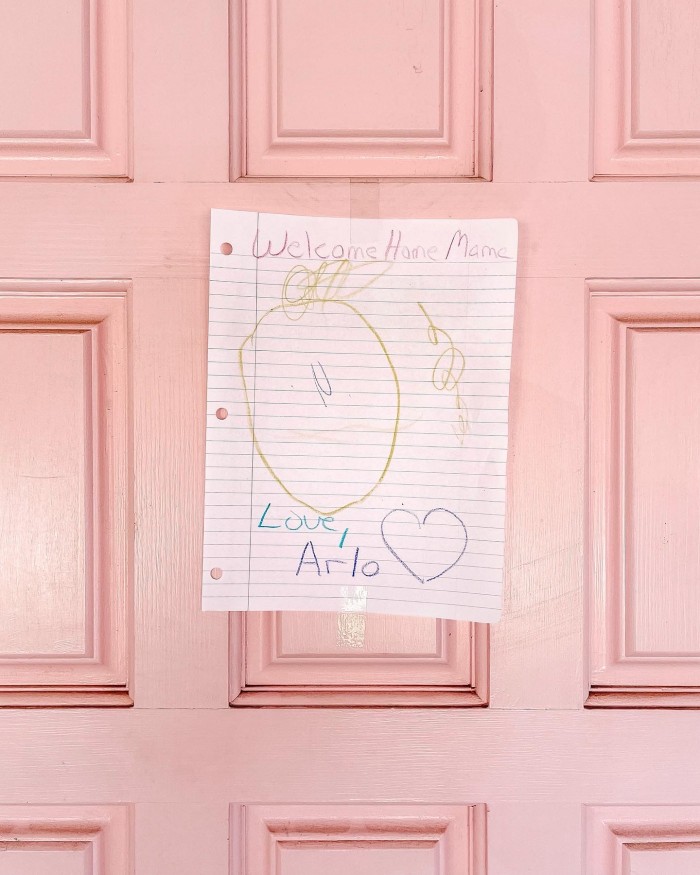 A Homemade Card or Sign
Cards always mean the world, especially home made ones. I love turning my son's art into cards, it's a great way to repurpose it and send a little extra cheer.
A FaceTime Call
While they may not always be up for it, sometimes a FaceTime call is a welcome distraction if you can't be there to visit in person. Talking about things that aren't related to their illness can be a welcome break, too.
FaceTime Babysitting
Every once in a while, a friend or family member will call and we'll hand the phone to our four year old. He'll go in his room, close the door and "play" with them by showing them all his toys and talking about his day. We call it "FaceTime Babysitting" because it gives us 30-45 minutes to rest or get something else done.
If you aren't able to babysit in person, this is a great option!
A Personalized Playlist
Create a playlist, or a bunch of them, for different moods or reflective of different fun memories you had together in the past. You could do one for relaxing, feeling happy, feeling sad, depends on who the recipient is and what you think they'd appreciate!
Have you ever given or received anything during a treatment or recovery that I missed? I'd love to hear it below and will continue to add thoughtful gifts for chemo patients and after surgery gifts as I come across them!