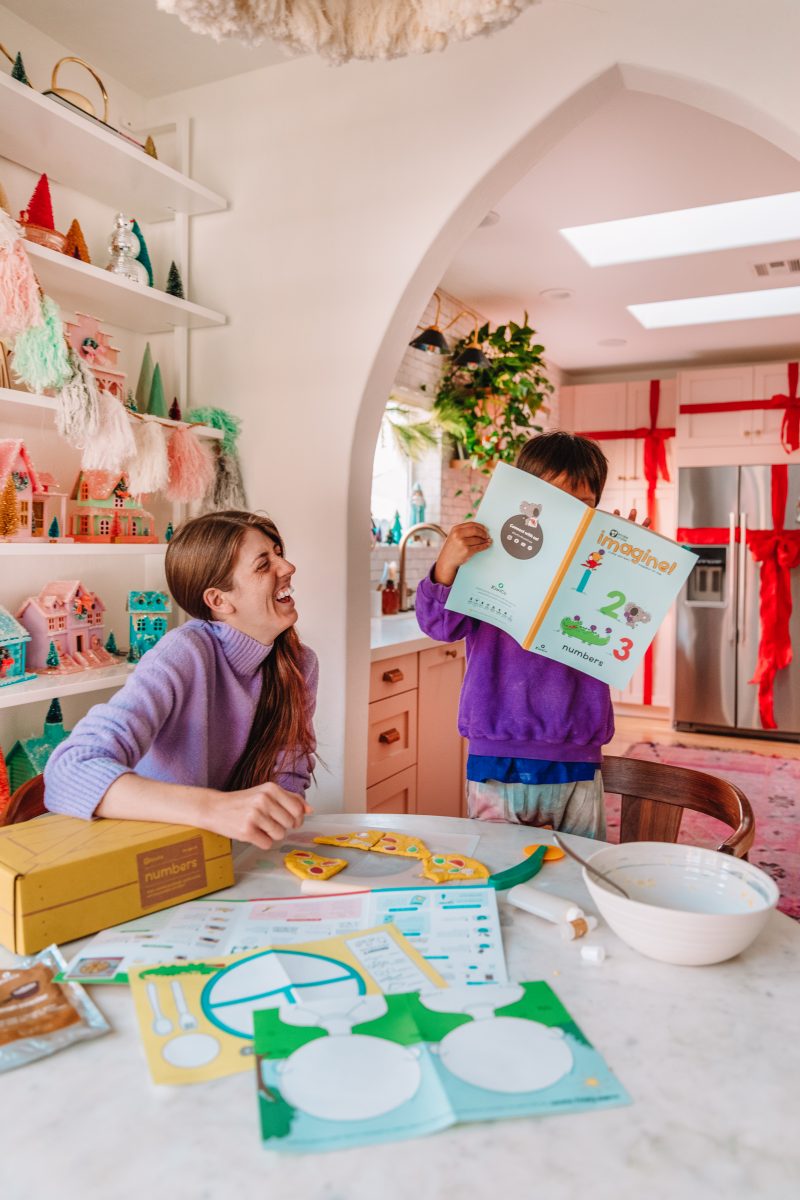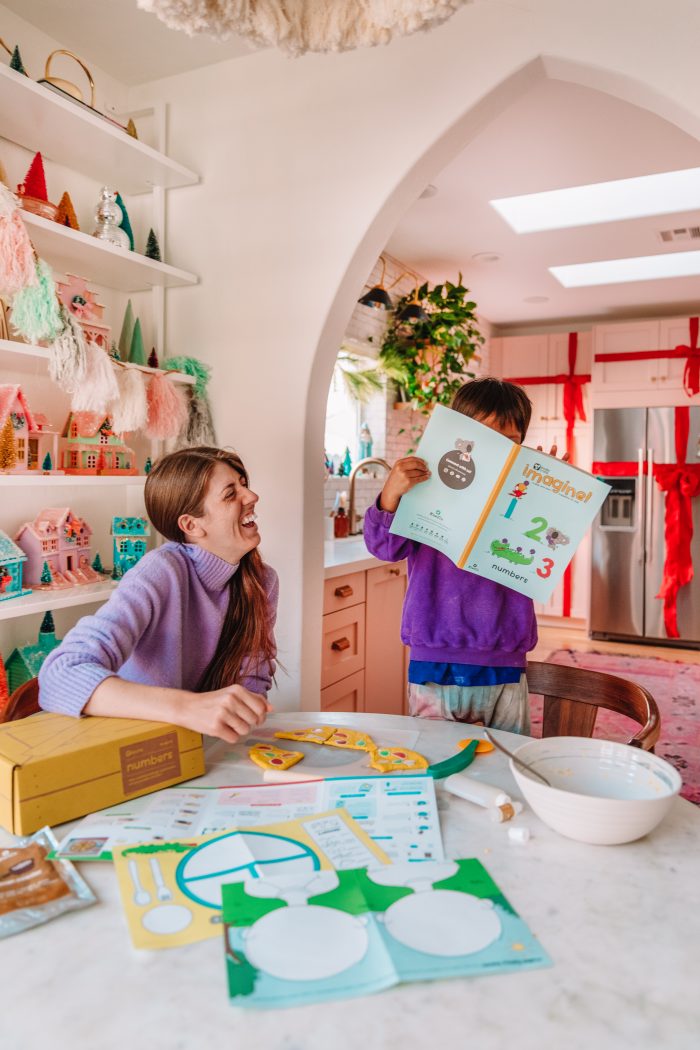 Gifts that encourage creativity are one of my go-tos when shopping for my nieces and nephews (who span the ages of 1-16). I love gifting them something that gets their brains working on a craft project, science experiment or baking up something in the kitchen!
Below you'll find a bunch of gift ideas that do just that, from books to craft kits to inspiring subscriptions.
If you follow along on Instagram, you may have seen my ongoing partnership with Kiwi Co. I've included a few of their subscription boxes below! Kiwi Co subscriptions are something I loved and gifted long before I had the chance to work with them, and would have been included in this list regardless, but I always want to be transparent up front when something is a part of a paid partnership! Thank you as always for supporting the brands that support my family!
Here we go!


1. Natural Dye Kit: This kit includes supplies needed to make natural dye, plus four different items to use the dye on! Aren't the colors stunning?
2. Kiwi Co STEAM Subscription for Kids: Kiwi Co has STEAM-inspired subscription boxes for all different age groups. They include all the supplies needed for multiple activities, plus a little magazine with further lessons and activities. We LOVE ours (the Koala crate) and it's great for parents who are trying to keep their kiddos stimulated and learning at home this year! You can use my code 'STUDIODIY' for 50% off your first box!
3. Bake Mixes: These are vegan and gluten free, and would be such a sweet gift for a neighbor, friend or co-worker!
4. Ceramic Chime Kit: In addition to this pretty ceramic kit (and a ton of gorgeous rope), Modern Macrame has so many beautiful macramé kits to try!
5. Sew-Your-Own-Dolls Kit: She has cut and sew doll kits for so many incredible women, like RBG, Stacey Abrams, Kamala, Frida and more!
6. Abstract Embroidered Wall Hanging Kit: I am such a huge fan of Elizabeth Pawley's embroidery work and now she sells a kit to try your hand at it!! SO COOL.
7. Kiwi Co Maker Crate for Teens & Adults: In addition to the kid-oriented boxes, Kiwi Co. also has their Maker Crate box which includes more advanced craft projects, like terrazzo clay or punch needle pillows and is great for kids and adults. Again, you can use my code 'STUDIODIY' for 50% off your first box!
8. Create Your Own Animal Stamp Kit: Thought this was so creative. Includes a bunch of stamps so kids can build and invent their own animals!!
9. Top Stitch ATL Sewing Subscription: For any people who love to sew on your list, this is an online community that hosts virtual sewing classes for its members! From making rope baskets to quilted coats and more!!
10. Carve-A-Stamp Kit: Includes all the stamp carving supplies you need plus 125 templates to start with!
11. Dollhouse Camp Kit: A kit and e-course for kids with everything they need to deck out a DOLLHOUSE!!! HOW COOL! If you're local to the LA area, you can purchase a kit including the dollhouse. Or you can purchase just the kit and get your own house separately (nationwide).
12. Shape Screen Workshop Kit: I think these shape screens are so unique and beautiful, and now you can buy the supplies to make your own!
13. Paint Your Own Planter Kit: This kit includes a handmade terracotta planter and stencils to make your own talavera inspired design!
14. Handmade Charlotte Playbook: This book is FULL of craft ideas and sensory activities for kids. The perfect gift this year while we're all stuck at home!
15. Pom Pom & Tassel Kit: The Neon Tea Party sells the most beautiful yarn and this kit has all the tools you need to turn that yarn into cute Pom Pom and tassel charms!
16. Tapestry Weaving Kit: All the supplies, plus a pop-out loom, for kids to learn how to weave a tapestry!
17. Ice Dye Kit: Ice dyeing looks SO cool. This kit includes an instructional video to watch + learn how to dye yourself!
18. Milk Jar Cookies Bakebook (You already know how much I love this book, and no better gift than the gift of creating the most epic cookies in your kitchen!!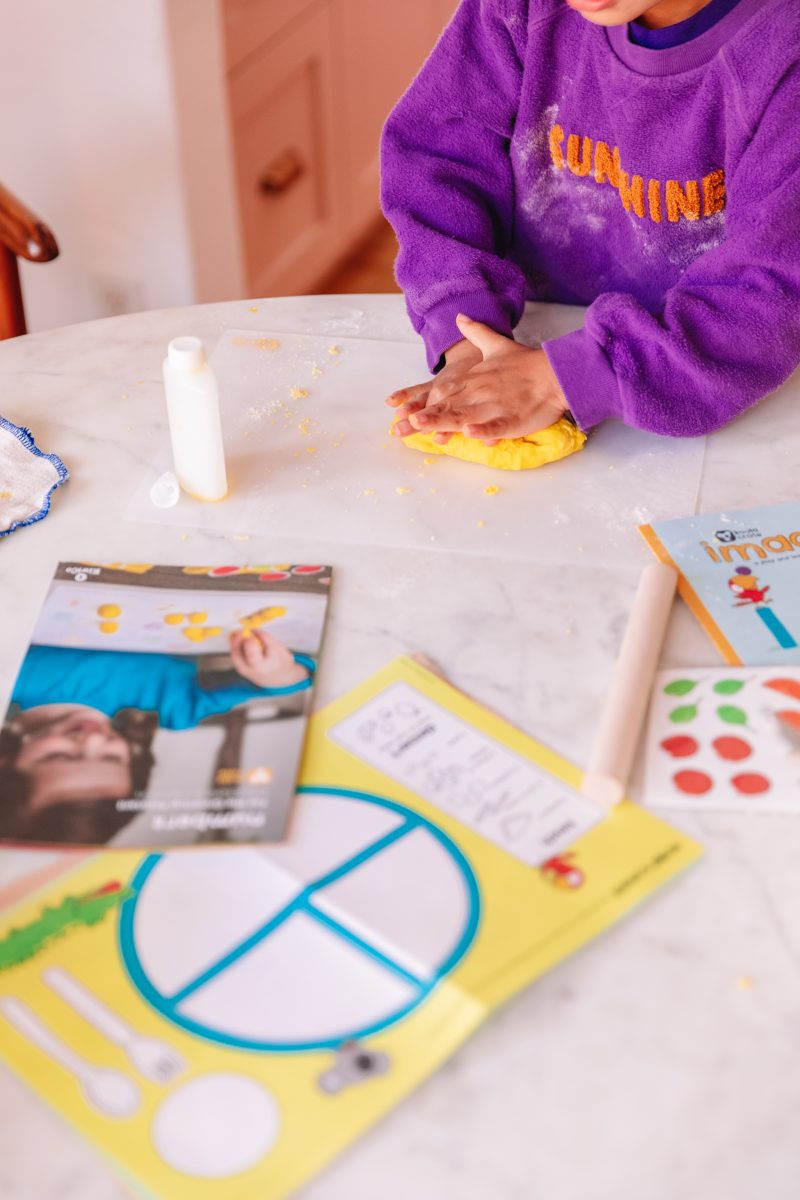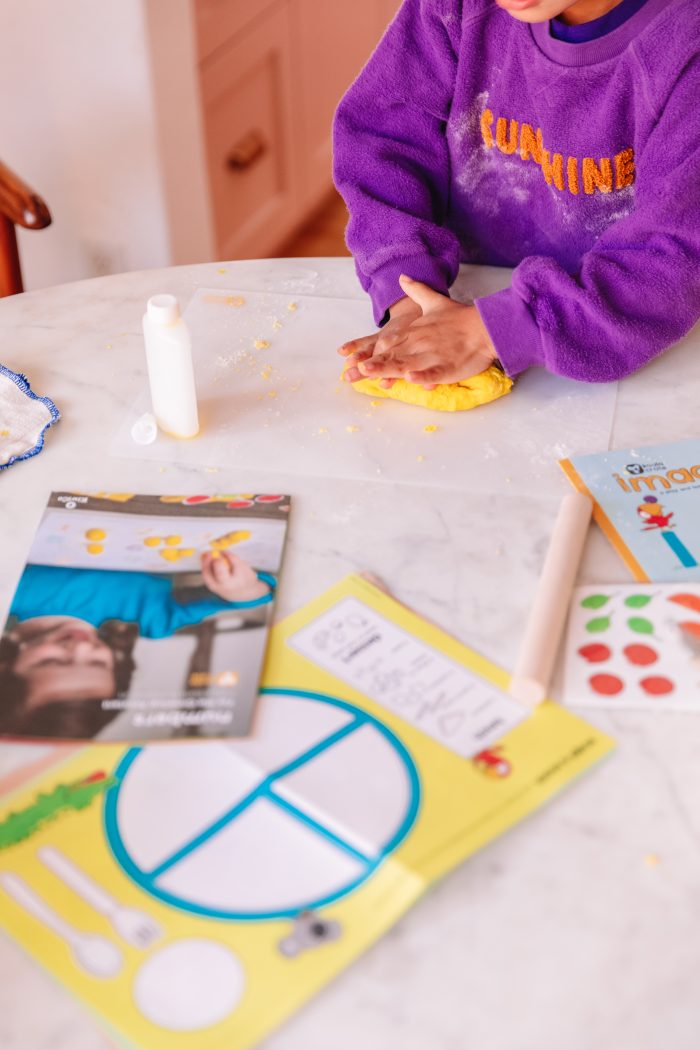 First and Last Photo by Jeff Mindell
Last year I shared a bunch of creative books for kids, if you're looking for even more creative gift ideas!