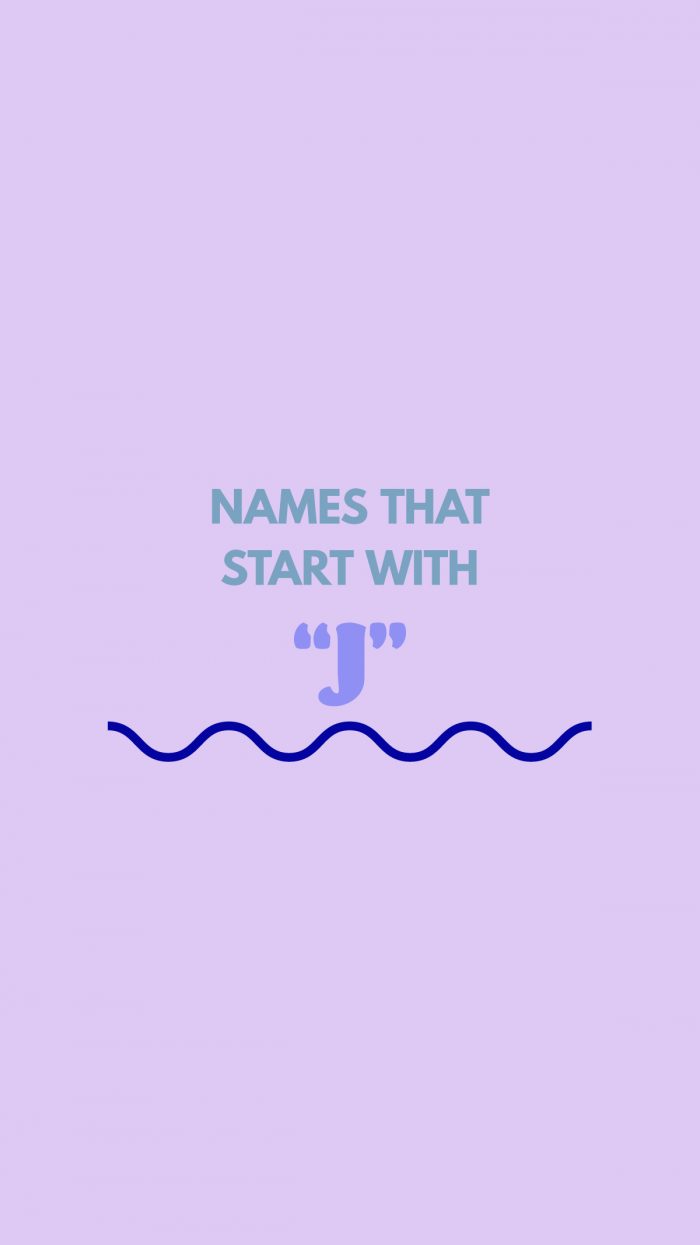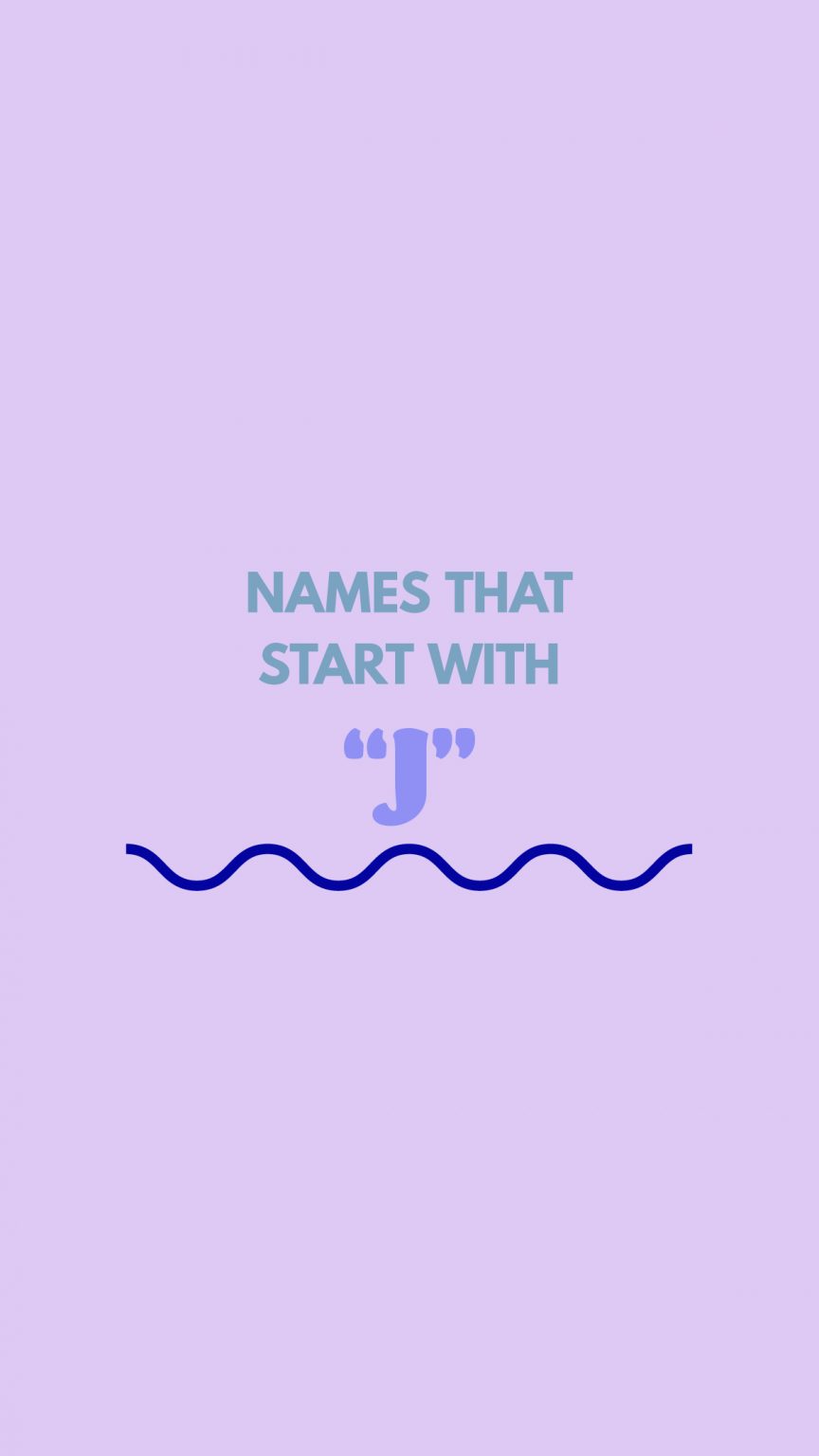 We've talked about baby names that end in a, but what about baby names that start with a certain letter? Many families, and cultures, choose names starting a specific letter to honor a family member. Today, we're talking baby names that start with J!
Share your favorites below!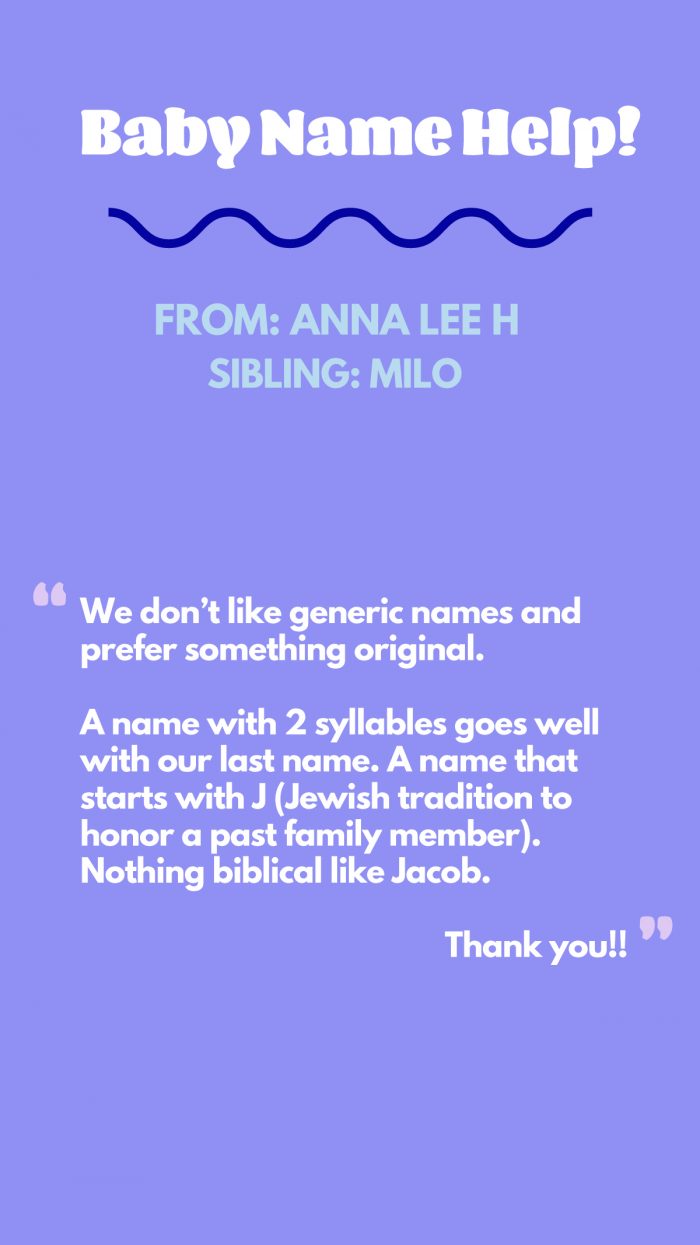 Anna Lee H has one child named Milo and is currently expecting! Here's what she's looking for in a name for her next babe:
"We don't like generic names and prefer something original. A name with 2 syllables goes well with our last name. A name that starts with J (Jewish tradition to honor a past family member). Nothing biblical like Jacob. Thank you!!"
Keep reading for our suggestions!
Baby Names That Start With "J"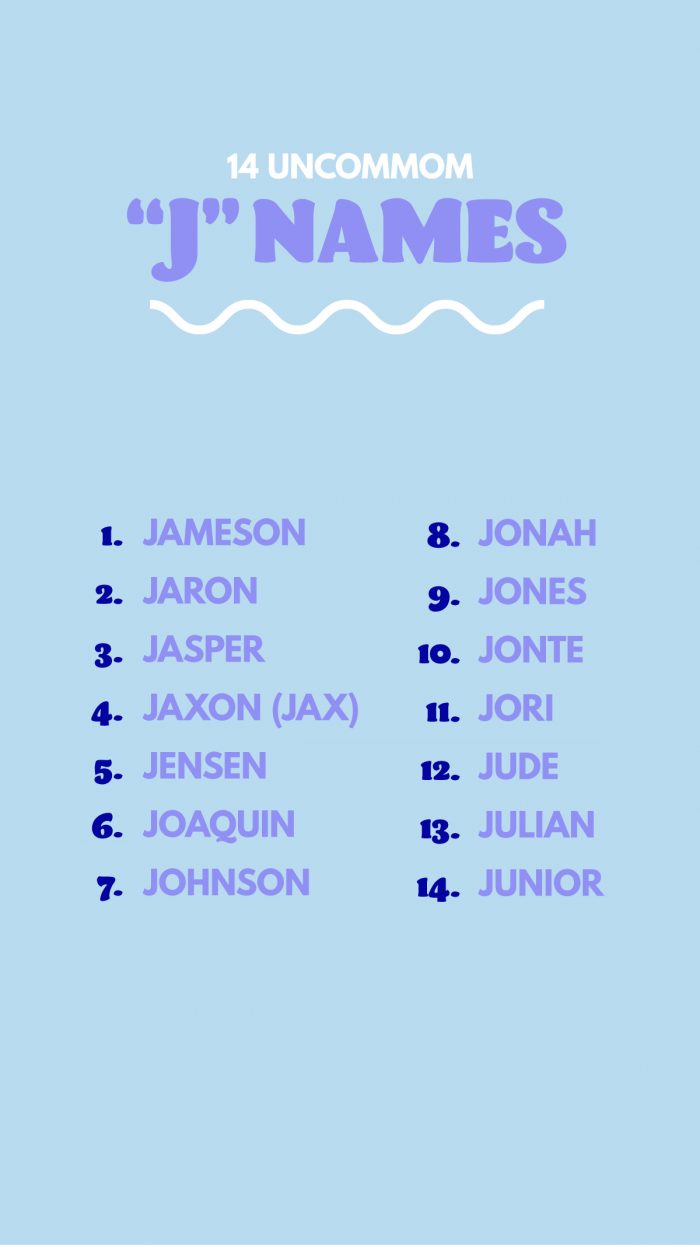 We all know the more common "J" names like Jeffrey, Joseph and several variations on John. Here's a selection of "J" names that you may not come across as often:
Jameson
Jaron
Jasper
Jaxon (Jax)
Jensen
Joaquin
Johnson
Jonah
Jones
Jonte
Jori
Jude
Julian
Junior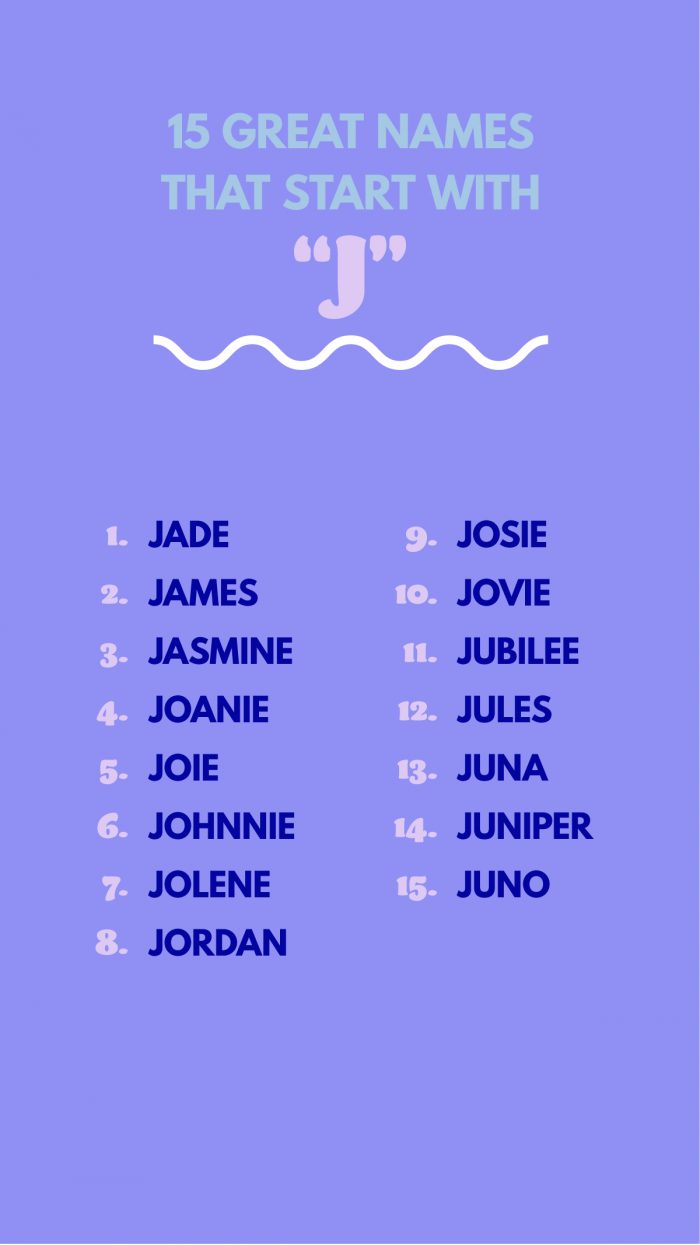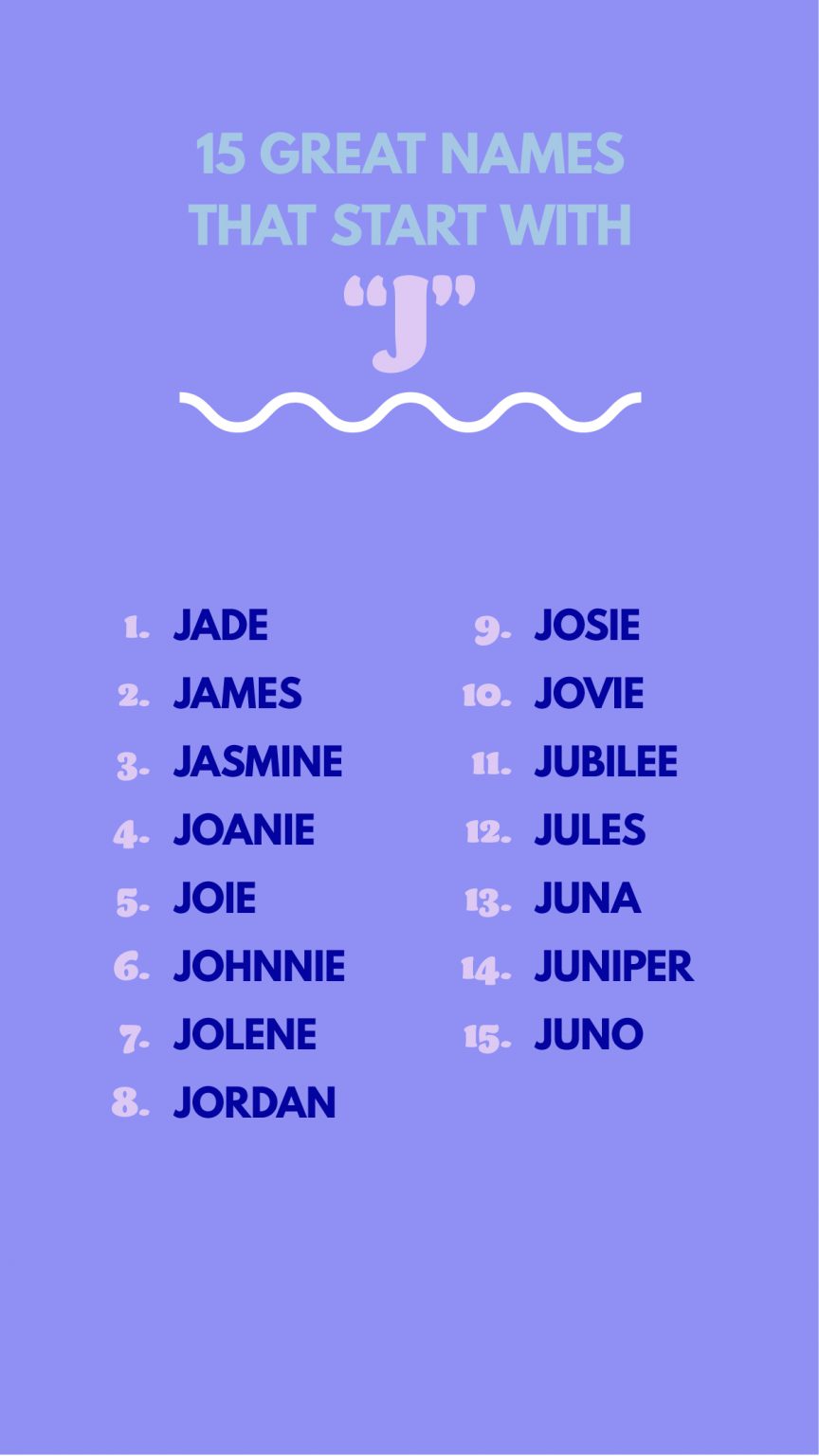 I've loved watching the name James have a bit of a comeback as a middle name recently. But it's perfect for a first name, too. Here's a few more favorite "J" names that are largely uncommon:
Jade
James
Jasmine
Joanie
Joie
Johnnie
Jolene
Jordan
Josie
Jovie
Jubilee
Jules
Juna
Juniper
Juno
I love using nicknames as names, like Joanie (instead of Joan), Johnnie (instead of John) or Jules (instead of Julia or Julianne). I actually have a brother who is just named Jeff, not Jeffrey!
What are your favorite "J" names?
Do you have any favorite names that start with "J"? Or perhaps a nickname? Would love to hear them below!
Congratulations, Anna Lee! We hope you both find a name you love!
If you're expecting or adopting and would like to apply to be a part of the series, click here to fill out this form about your situation and name preferences!!