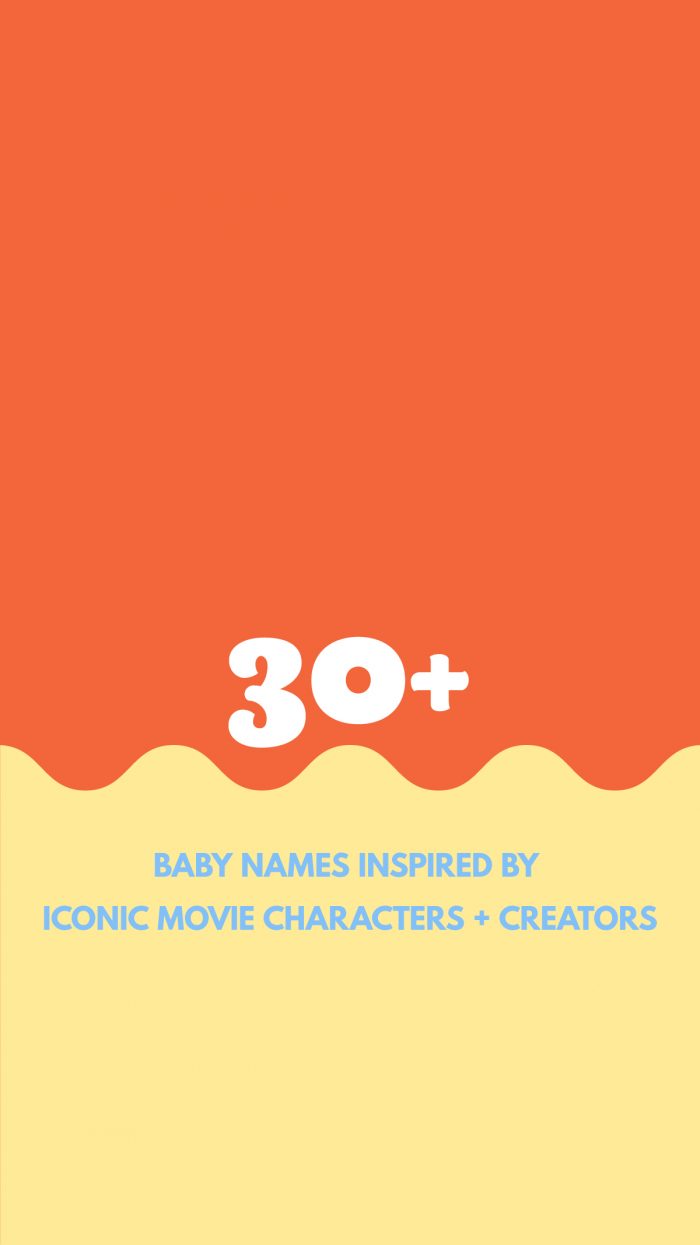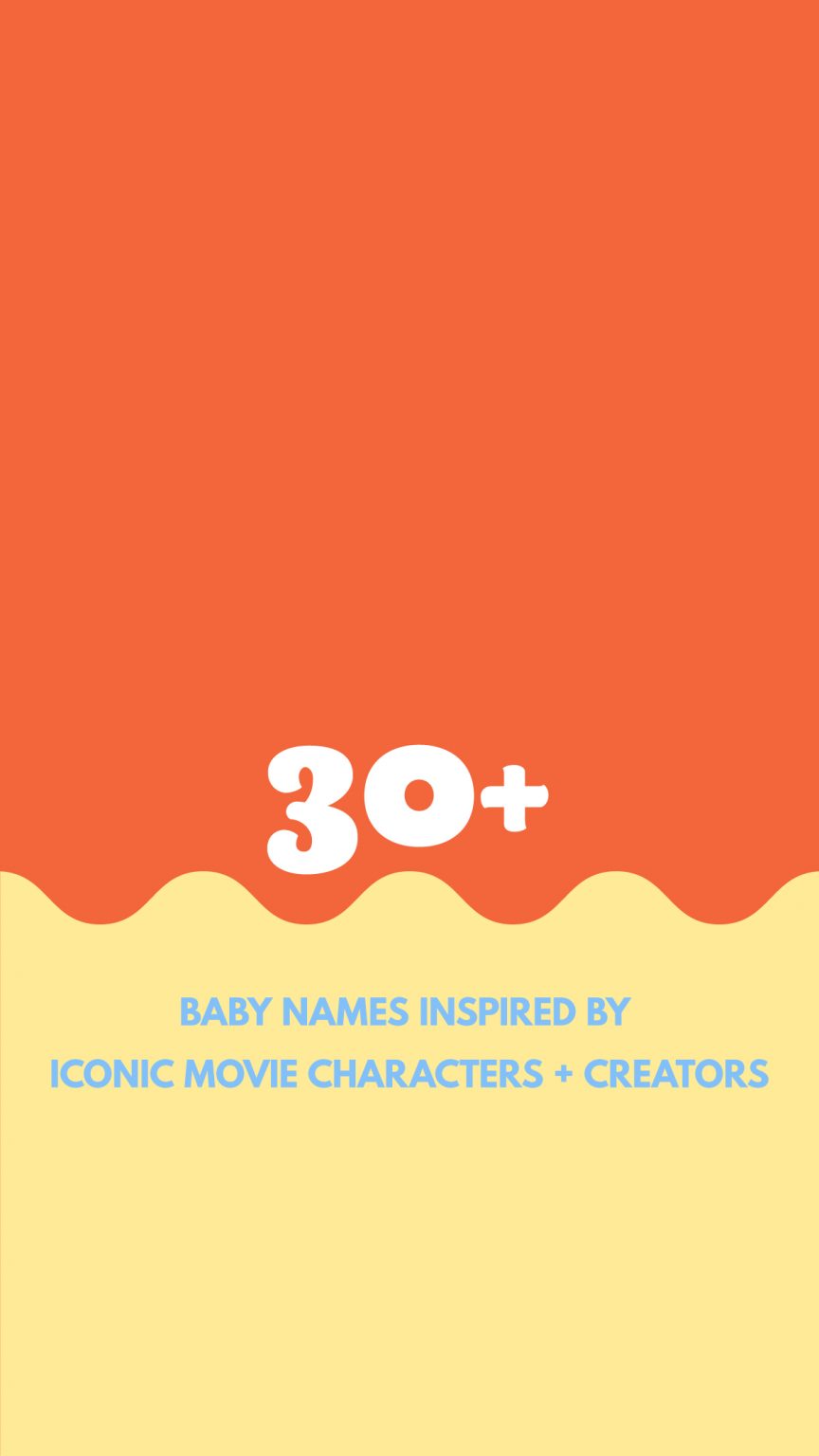 We've talked about baby names inspired by European cities or baby names inspired by nature, but how about baby names inspired by film icons? Our baby name series is taking on the topic of your favorite filmmakers and characters names today!
That is a VAST topic to cover, so I know you all will have more ideas to share in the comments. Can't wait to hear them! Here's the submission we received…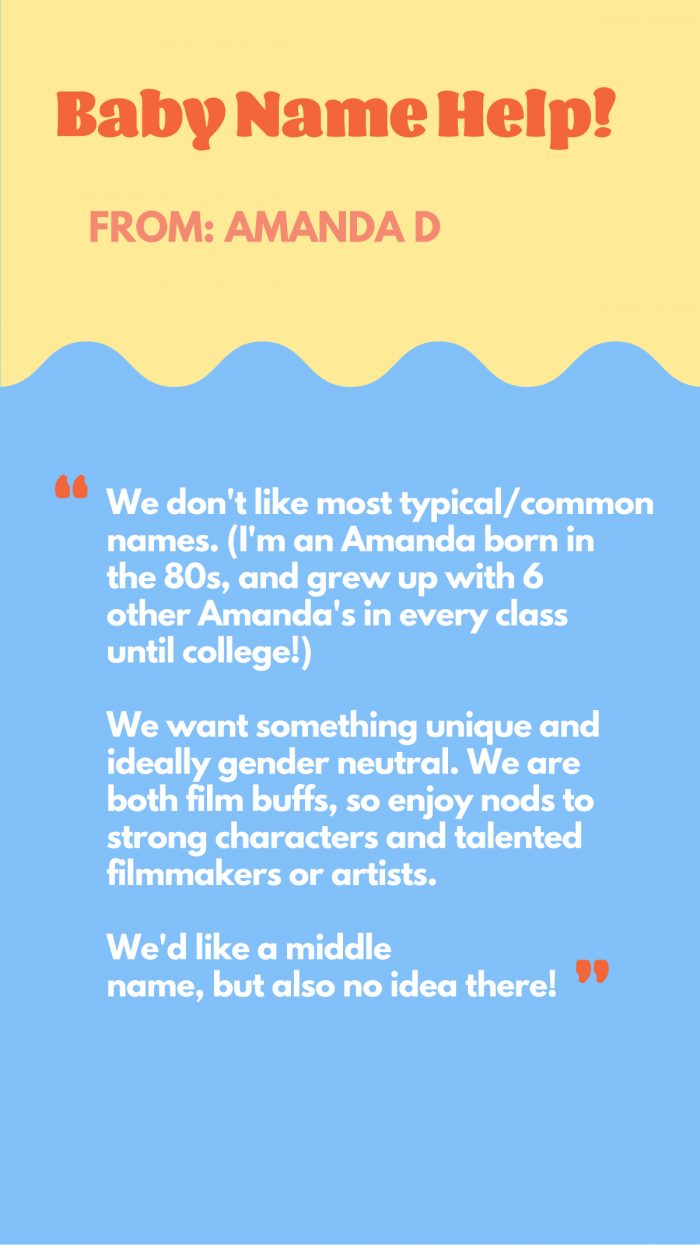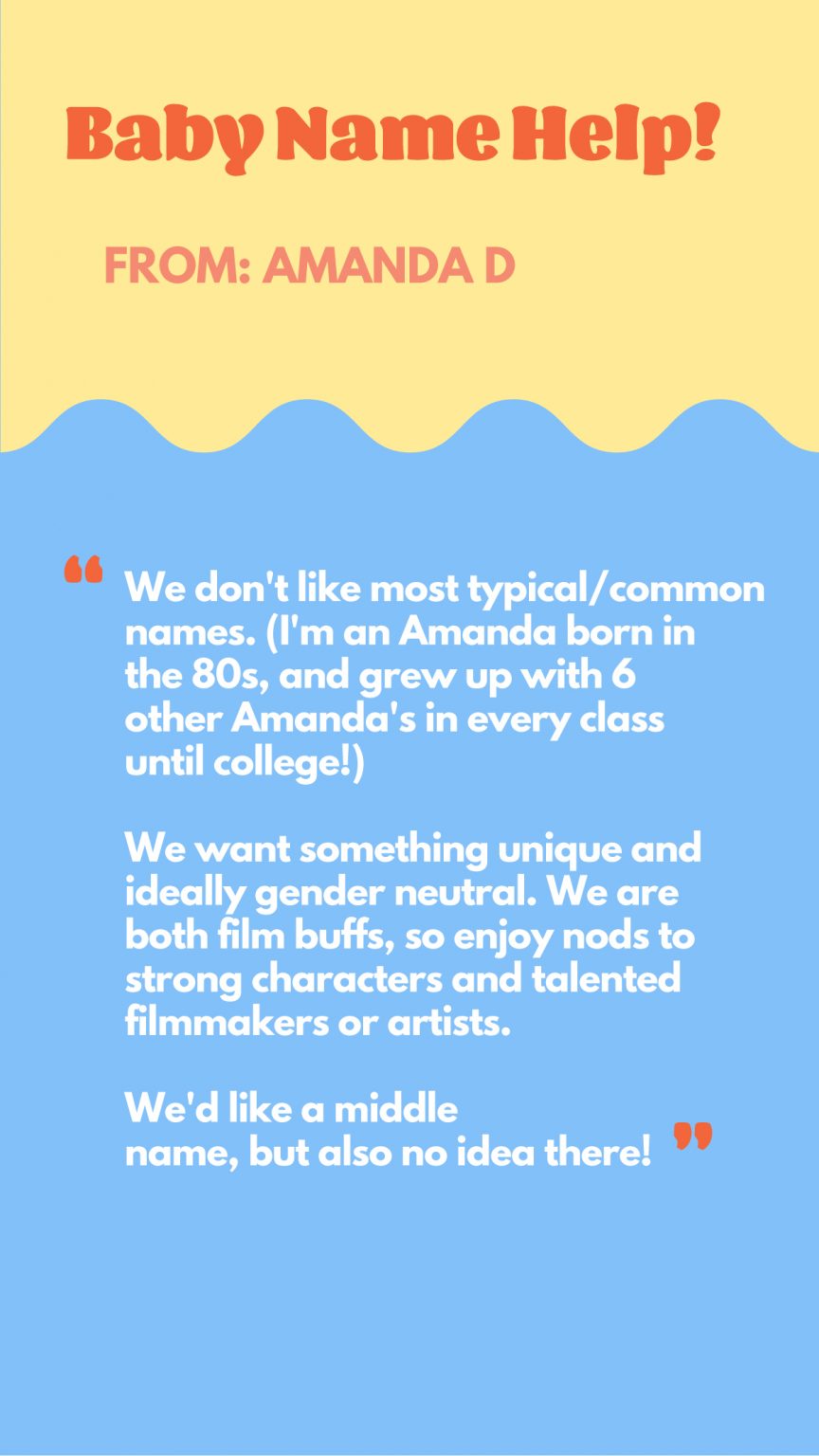 Amanda D has a baby boy on the way. Here's what she's looking for in a name…
"We don't like most typical/common names. (I'm an Amanda born in the 80s, and grew up with 6 other Amanda's in every class until college!) We want something unique and ideally gender neutral. We are both film buffs, so enjoy nods to strong characters and talented filmmakers or artists. We'd like a middle name, but also no idea there!"
Keep reading for our suggestions!
Names Inspired by Film Icons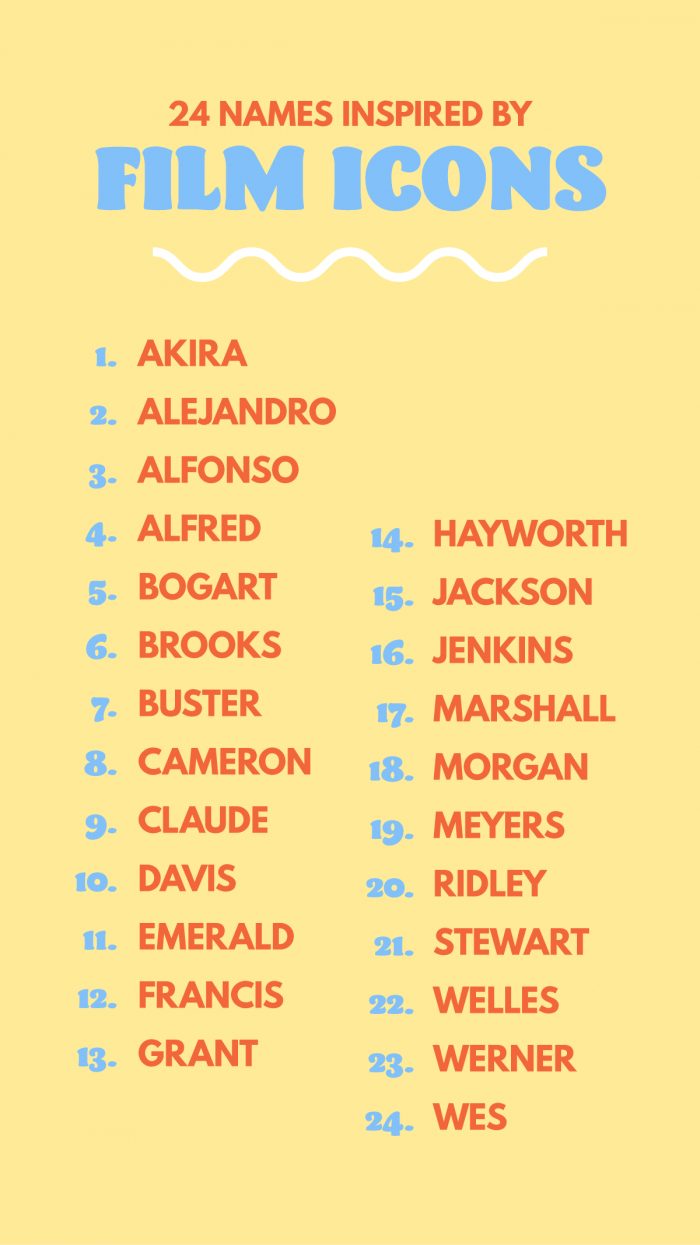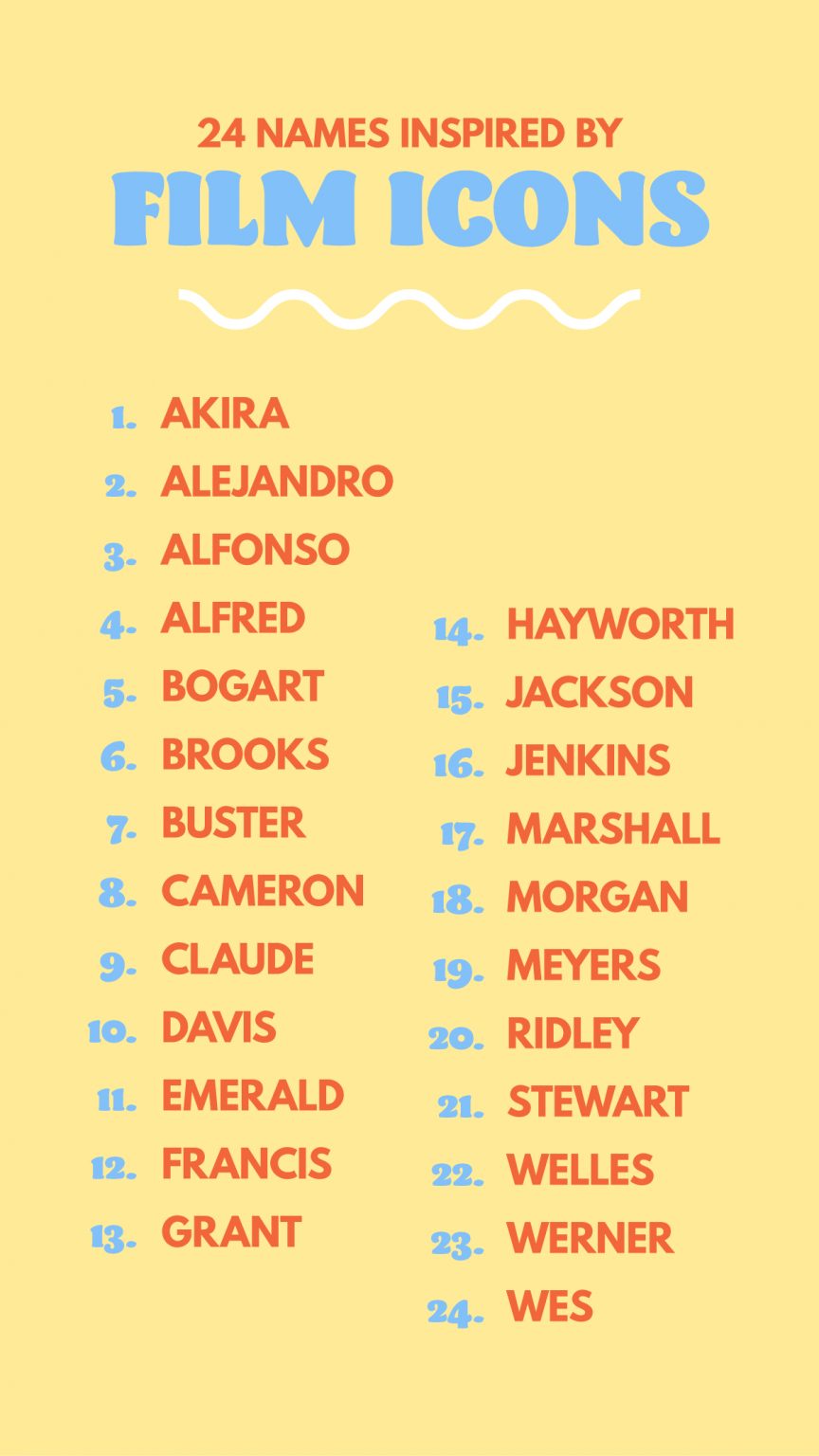 First up, we're sharing unique names inspired by famous filmmakers, directors and iconic actors. We included some from both old Hollywood and more recent icons on the film scene. Here's a few of our favorites:
Akira (Akira Kurosawa)
Alejandro (Alejandro Iñarritu)
Alfonso (Alfonso Cuaron)
Alfred (Alfred Hitchcock)
Bogart (Humphrey Bogart)
Brooks (Mel Brooks)
Buster (Buster Keaton)
Cameron (James Cameron)
Claude (Claude Rains)
Davis (Bette Davis)
Emerald (Emerald Fennel)
Francis (Frances Ford Coppola)
Grant (Cary Grant)
Hayworth (Rita Hayworth)
Jackson (Peter Jackson, Samuel L Jackson)
Jenkins (Patty Jenkins)
Marshall (Penny Marshall)
Morgan (Morgan Freeman)
Meyers (Nancy Meyers)
Ridley (Ridley Scott)
Stewart (Jimmy Stewart,
Welles (Orson Welles)
Werner (Werner Herzog)
Wes (Wes Anderson)
Names Inspired by Iconic Movie Characters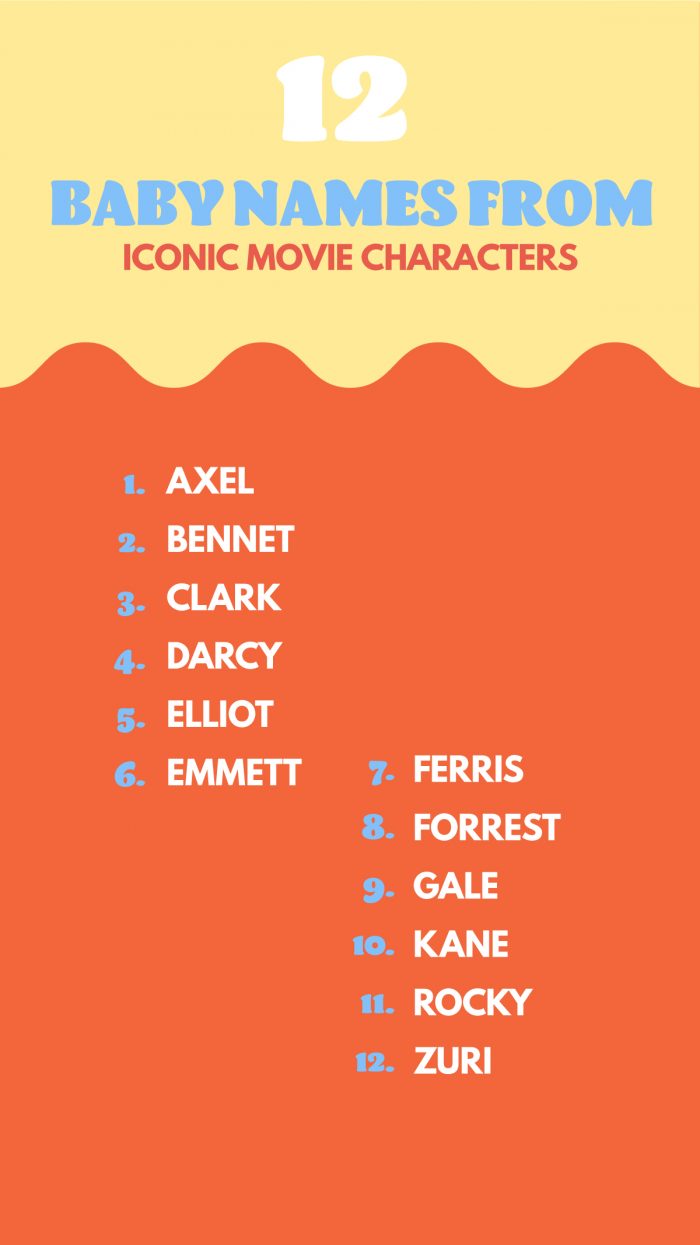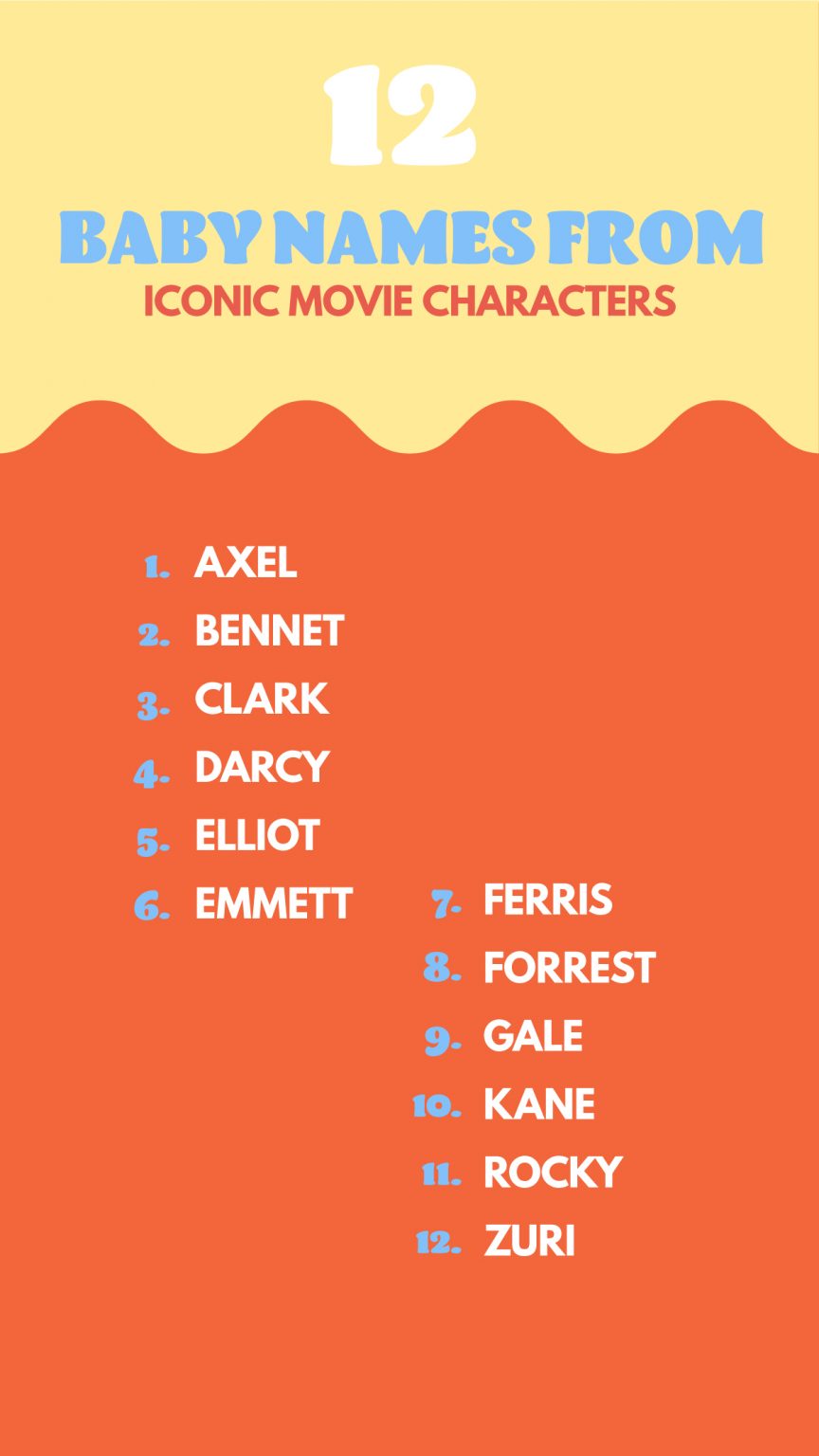 Where do you even begin with iconic movie character names? There are so many! Some also cross the literary/film boundary if they first appeared in a book. The options are endless! We've rounded up just 13 here but would love to hear more of your favorite strong or iconic movie characters (or titles!):
Axel (Axel Foley, Beverly Hills Cop)
Bennet (Pride & Prejudice)
Clark (Superman)
Darcy (Mr. Darcy, Pride & Prejudice)
Elliot (E.T.)
Emmett (Emmett Brown, Back to the Future)
Ferris (Ferris Bueller)
Forrest (Forrest Gump)
Gale (Dorothy Gale, Wizard of Oz)
Kane (Citizen Kane)
Rocky (Rocky)
Zuri (Black Panther)
What are your favorite names inspired by iconic movies?
Do you have any favorite names inspired by iconic filmmakers or movie characters? Or any other names related to film perhaps inspired by movie titles, actors or locations? We'd love to hear your suggestions below and help Amanda out!
Congratulations, Amanda! We hope you find a name you love!
You can find more baby name topics here.
If you're expecting or adopting and would like to apply to be a part of the series, click here to fill out this form about your situation and name preferences!!