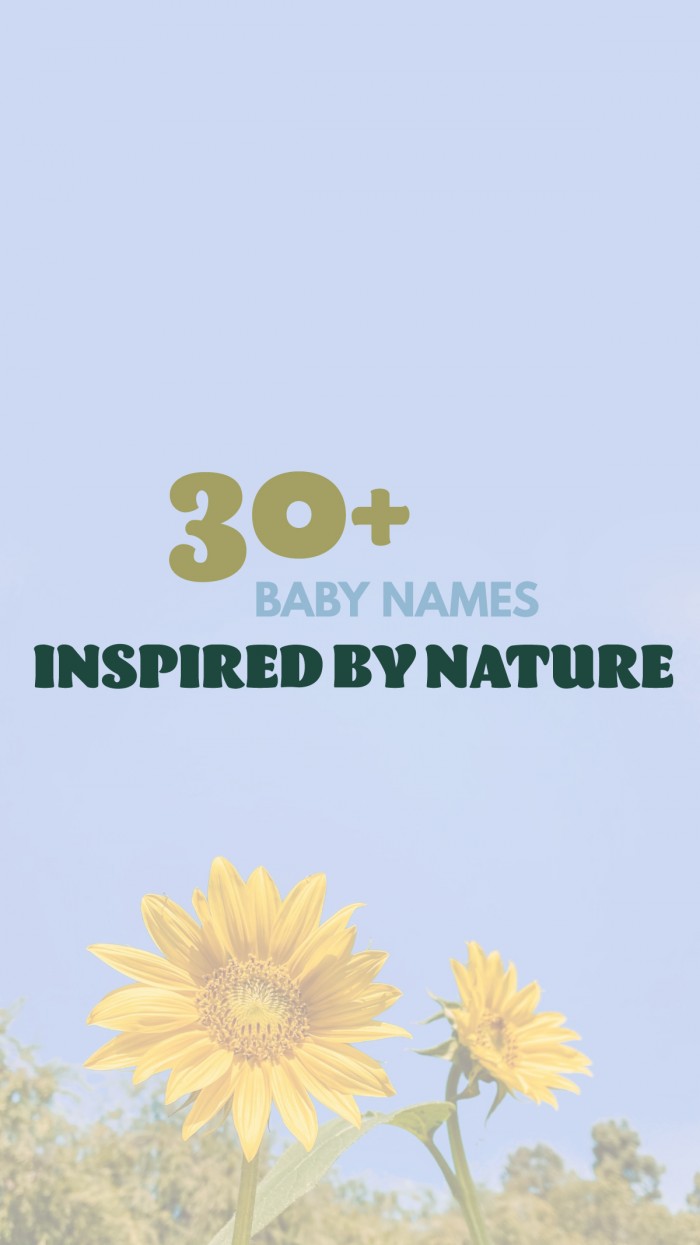 We touched a bit on nature inspired names when we did our names that end in "a" post, but we're going all in on nature baby names with today's post!
Do you look to nature for name inspiration? Whether that's floral names, names inspired by the feeling you get when you're in nature or names inspired by other natural elements like water, gems and more… we've got them all covered today as we help this mama to be find a nature name (ideally with nickname potential!) that she loves. Let's do this!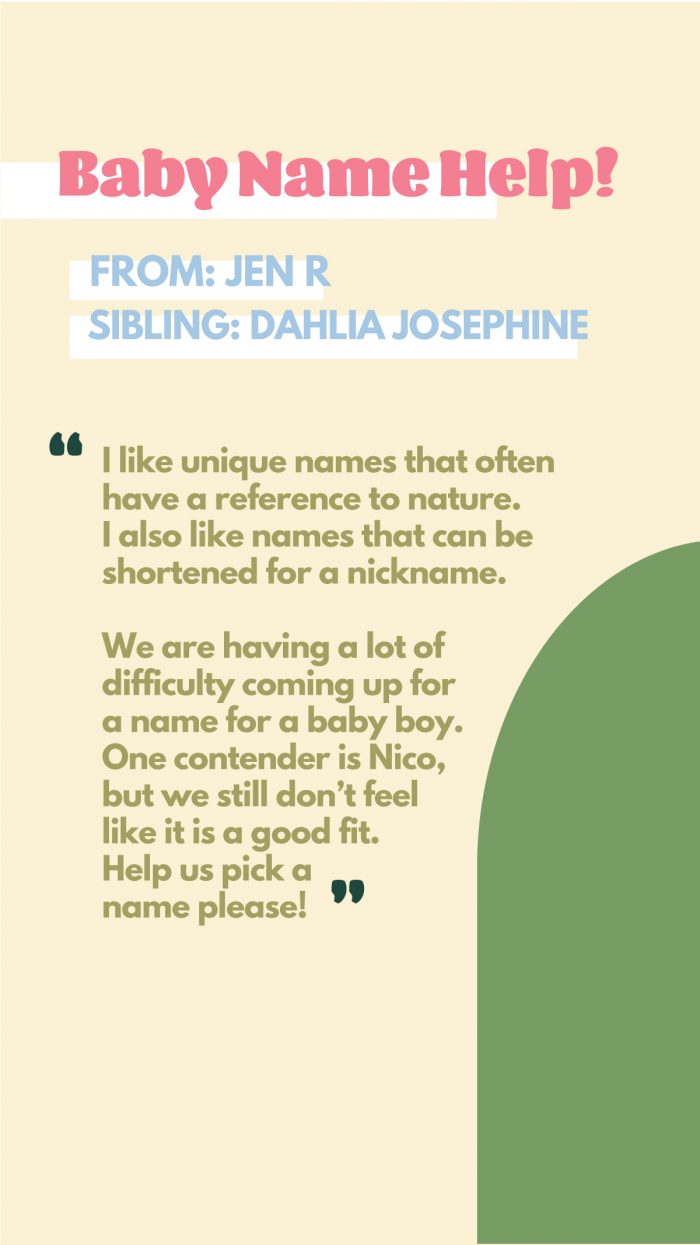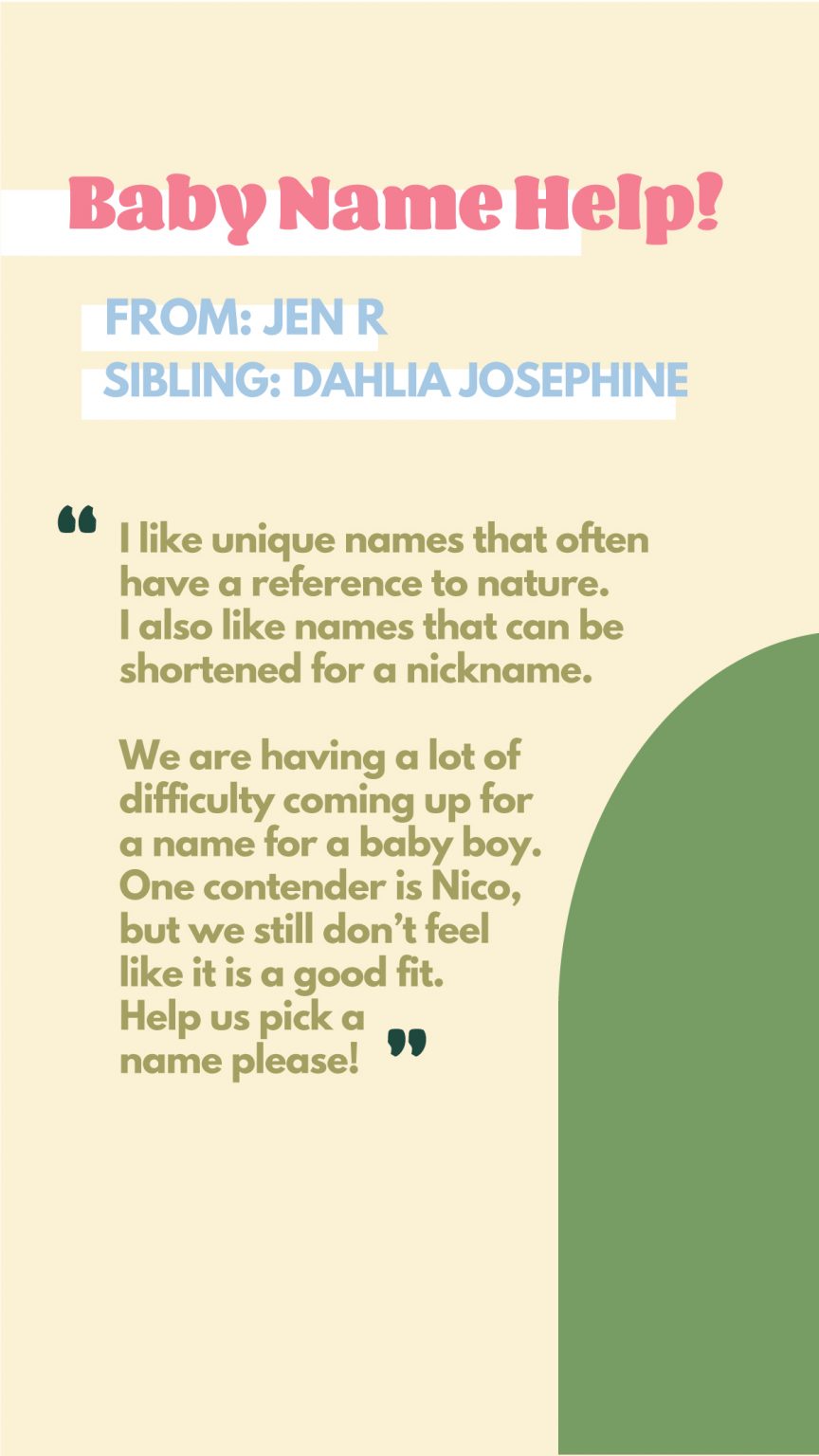 Jen R has one child, Dahlia Josephine, and another baby on the way. Here's what she's looking for in a name:
"I like unique names that often have a reference to nature. I also like names that can be shortened for a nickname. We are having a lot of difficulty coming up for a name for a baby boy. One contender is Nico, but we still don't feel like it is a good fit. Help us pick a name please!"
Keep reading for our suggestions!
Nature Inspired Names and Nicknames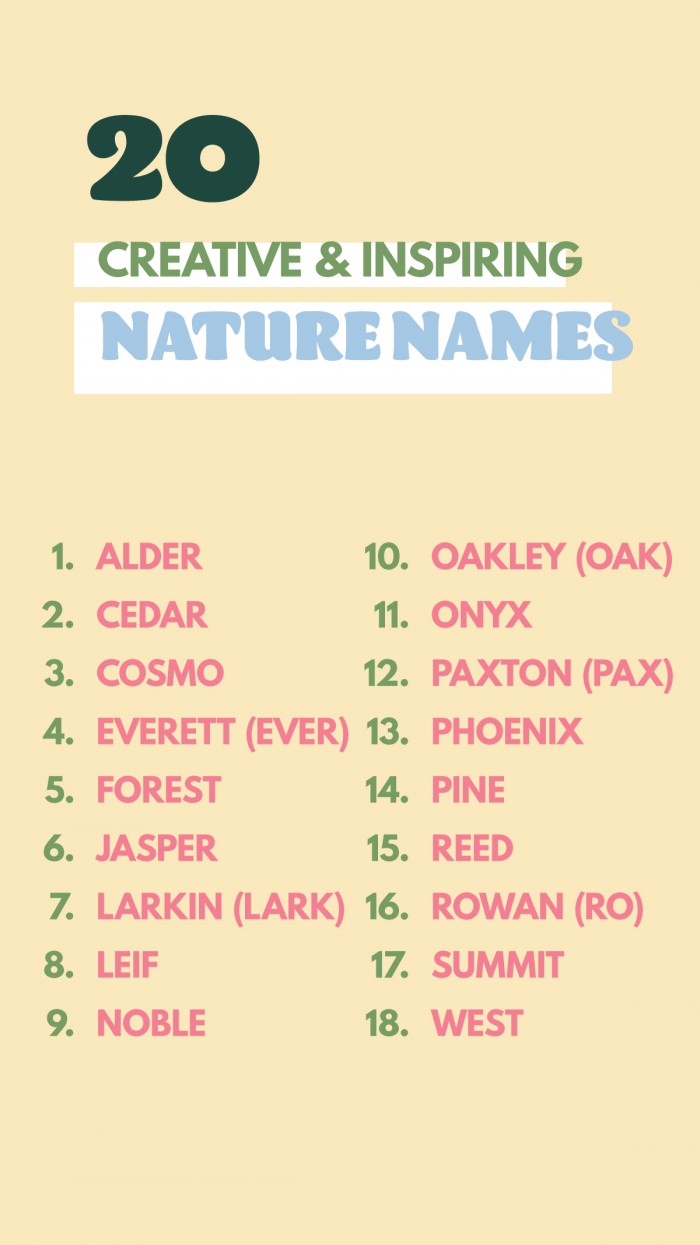 We had fun looking for inspiration from trees, space and natural stones for this list of nature inspired baby names. Several of them have great nickname potential, too! Here's some of our favorites:
Alder
Cedar
Cosmo
Everett (Ever)
Forest
Jasper
Larkin (Lark)
Leif
Noble
Oakley (Oak)
Onyx
Paxton (Pax)
Phoenix
Pine
Reed
Rowan (Ro)
Summit
West
I included some "nature-adjacent" names here like Paxton because of its strong ties to "peace," which people often feel while in nature, and Summit which is such a great, strong name that would be especially meaningful name for any families who love to hike or rock climb.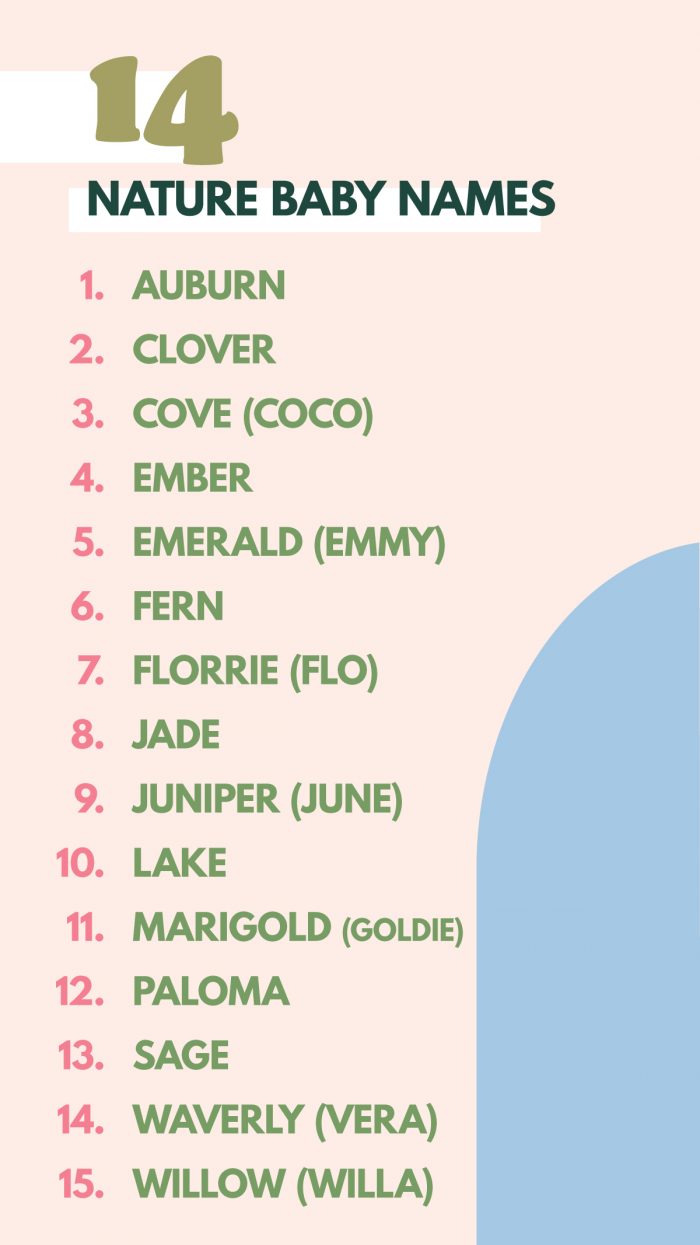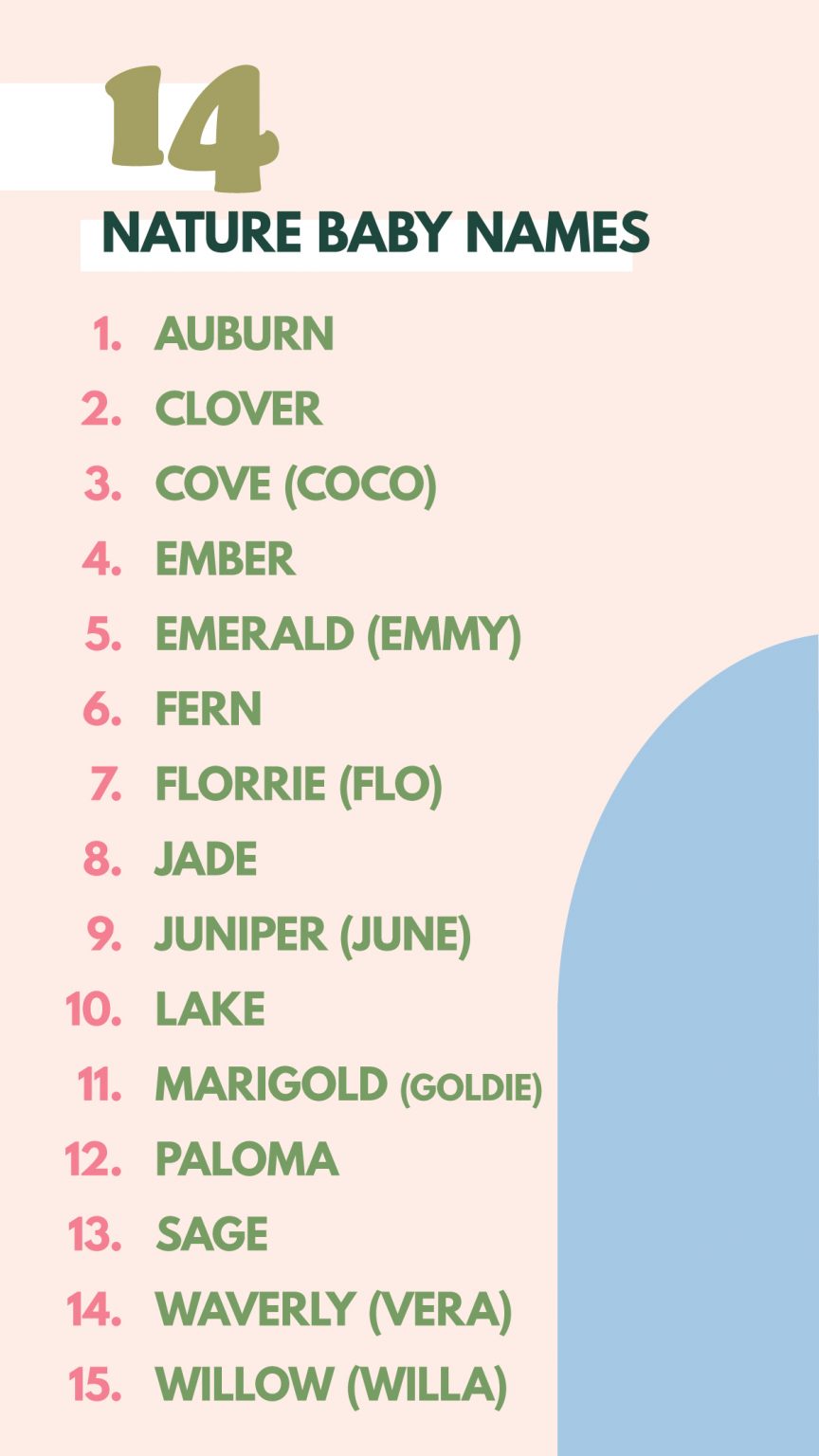 For even more nature inspiration, we've looked to botanicals and natural gem stones. These would be especially fun paired with sister Dahlia! Here's a few we love, and the nicknames we think would be perfect for some of them:
Auburn
Clover
Cove (Coco)
Ember
Emerald (Emmy)
Fern
Florrie (Flo)
Jade
Juniper (June)
Lake
Marigold (Goldie)
Paloma
Sage
Waverly (Vera)
Willow (Willa)
We also loved the idea of a name like Ember, or a color name you'd see in nature like Auburn!
What are your favorite nature inspired names?
Do you have other favorite nature baby names? Perhaps another flower name, a name inspired by water or air, a name inspired by a feeling you get from nature? Or something else entirely! We'd love to hear them below!
Congratulations, Jen! We hope you both find a name you love!
If you're expecting or adopting and would like to apply to be a part of the series, click here to fill out this form about your situation and name preferences!!