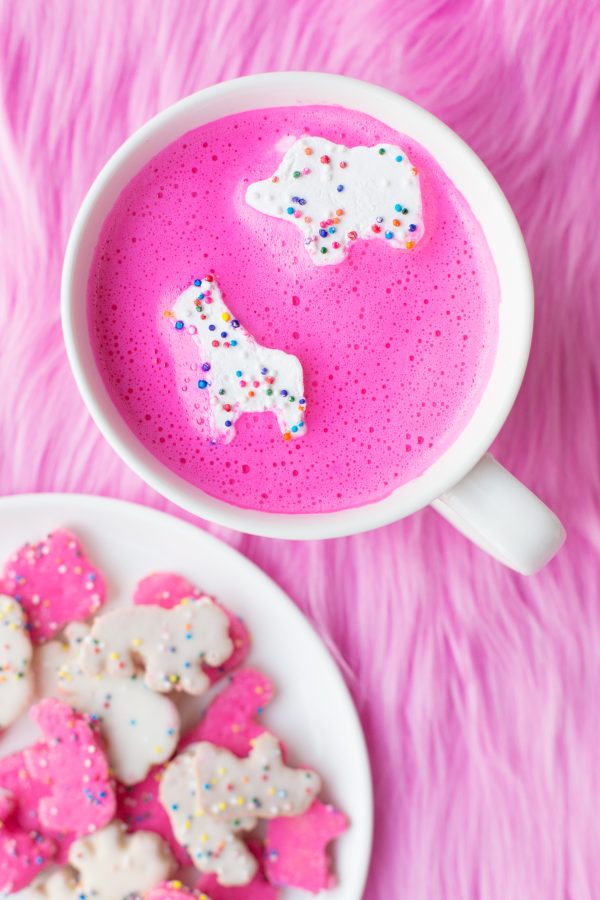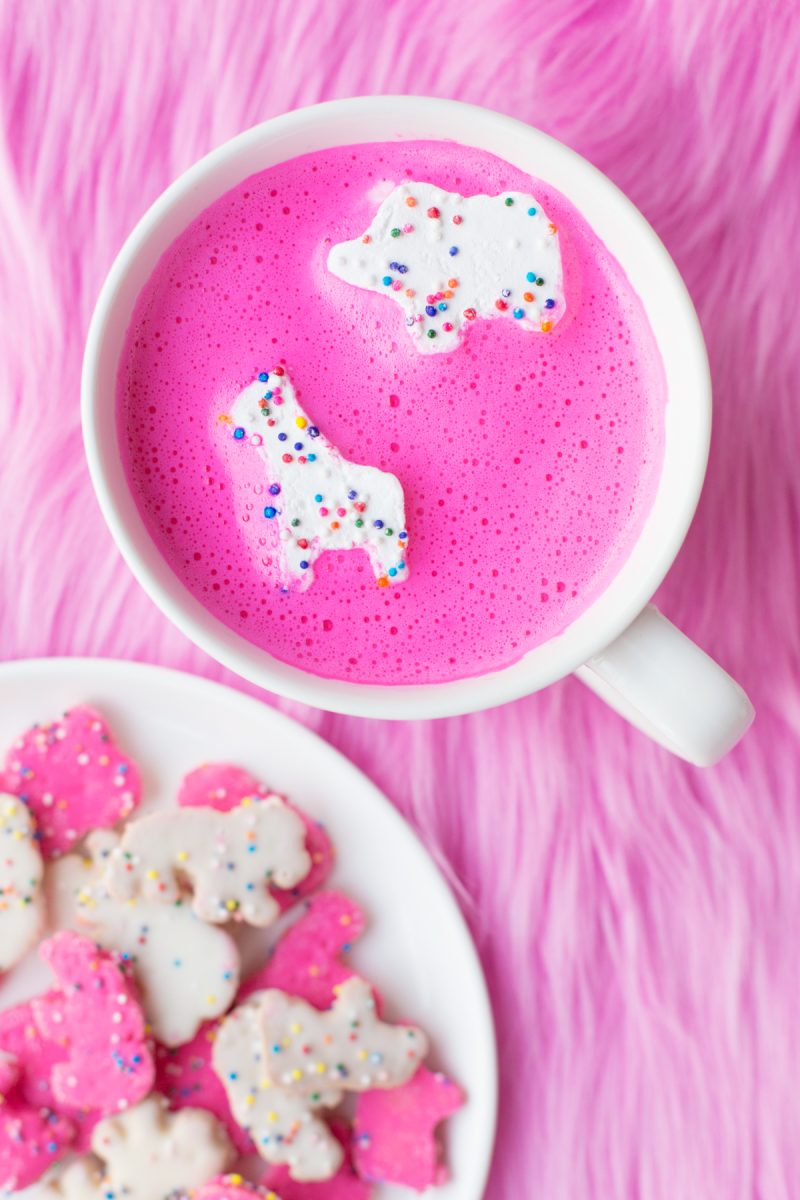 When we were shopping for cookie cutters for our circus animal cookie ornaments, we came across these itty bitty ones and a lightbulb went off. I have been trying to think of a cute marshmallow idea for hot chocolate for about three years now. Haha! And this was PERFECT! Circus animal cookie marshmallows!!!
And to make it even better, we tossed them in some pink hot chocolate. Did you know they sell pink hot chocolate?? Found that out after the fact so we made our own but who KNEW they actually sold it too. Anyway, let's make some marshmallows!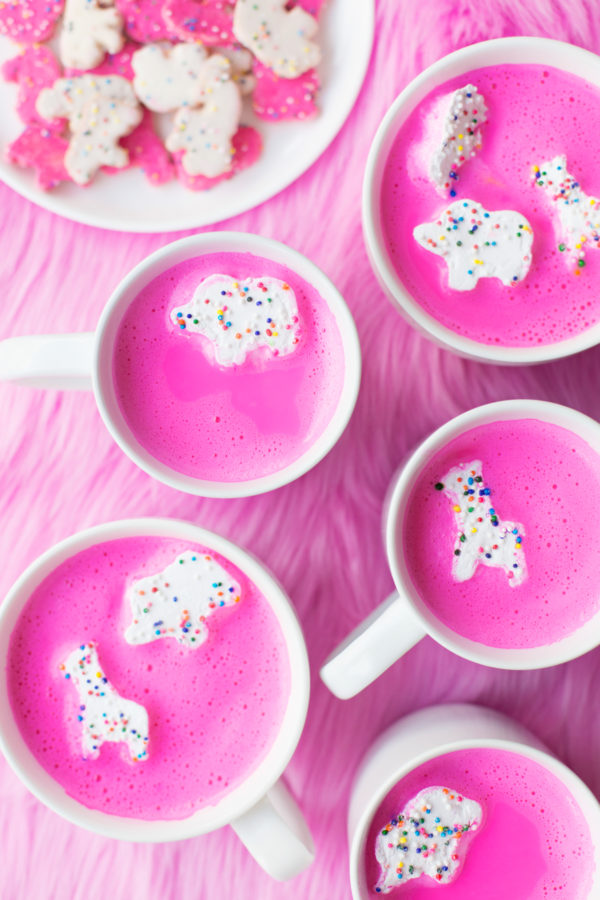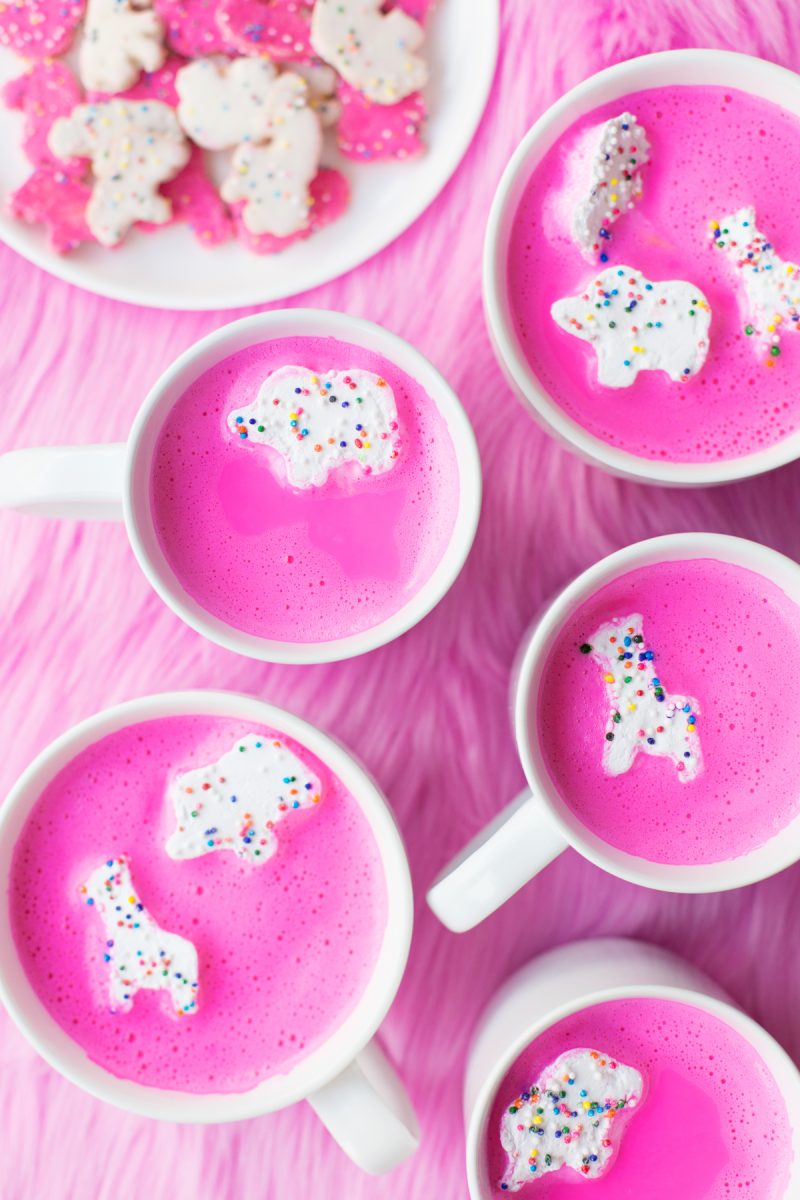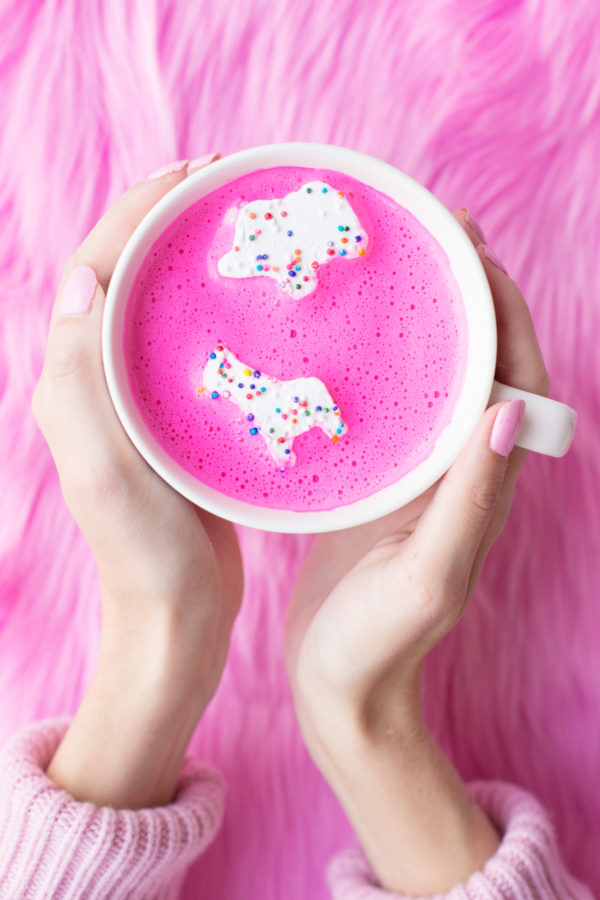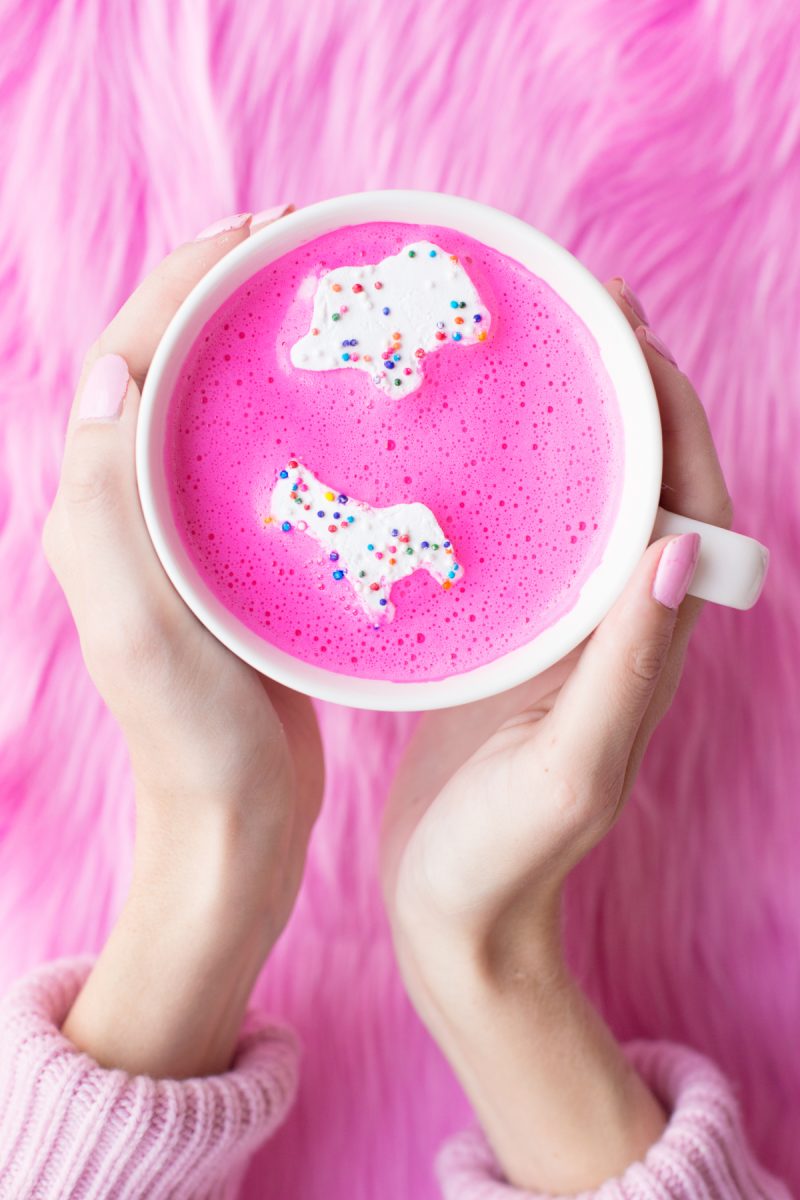 Circus Animal Cookie Marshmallows
Ingredients
1/2

cup

powdered sugar

3

packages unflavored gelatin

1

cup

water

1 1/2

cups

sugar

1

cup

light corn syrup

3

teaspoons

vanilla extract

1/3

cup

rainbow nonpareil sprinkles
Instructions
Spray the sides of a 13 x 9 inch baking dish. Place powdered sugar in a fine mesh sieve. Sprinkle the powdered sugar over the entire bottom of the dish. You want a nice thick layer of powdered sugar.

Place the gelatin in a bowl of a stand mixer fitted with the whisk attachment. Add in 1/2 cup of the water.

In a small saucepan, combine the other 1/2 cup of water, sugar, and corn syrup. Cook over medium heat till sugar dissolves, about 5 minutes. Continue to cook until the mixture reaches 240 degrees F. on a candy thermometer, about 8 minutes.

With the mixer turned on to low, slowly drizzle the hot sugar mixture into the water and gelatin mixture. Once you have added all of the sugar mixture, turn the speed up to high and continue to beat for about 15 minutes.

Add in the vanilla and mix.

Spread the mixture evenly into the 13 x 9 inch baking pan. Use a spatula coated with nonstick spray to help move the mixture into the pan. Top with rainbow nonpareil sprinkles. Let sit, uncovered, overnight to set.

Use small cookie cutters dusted in powdered sugar to cut the marshmallows into desired shapes.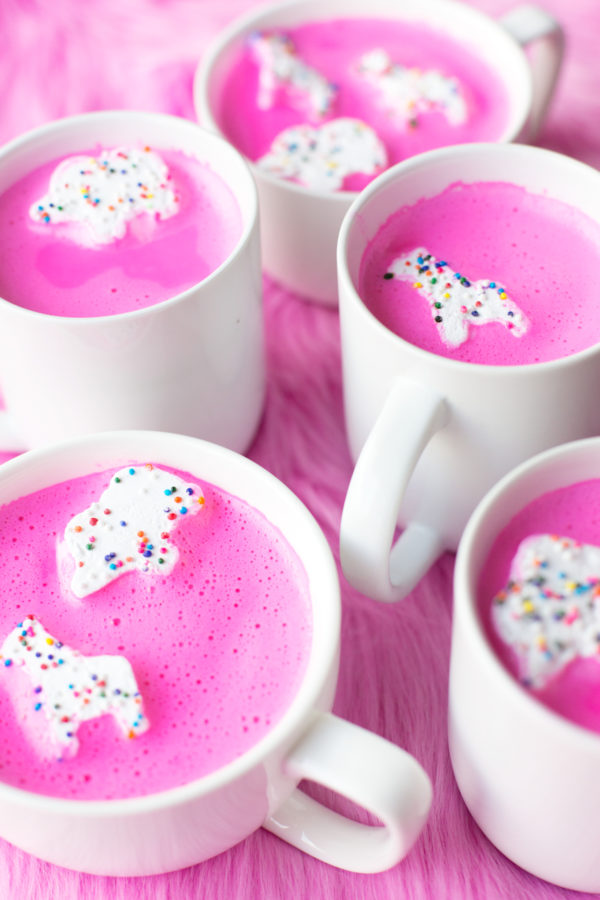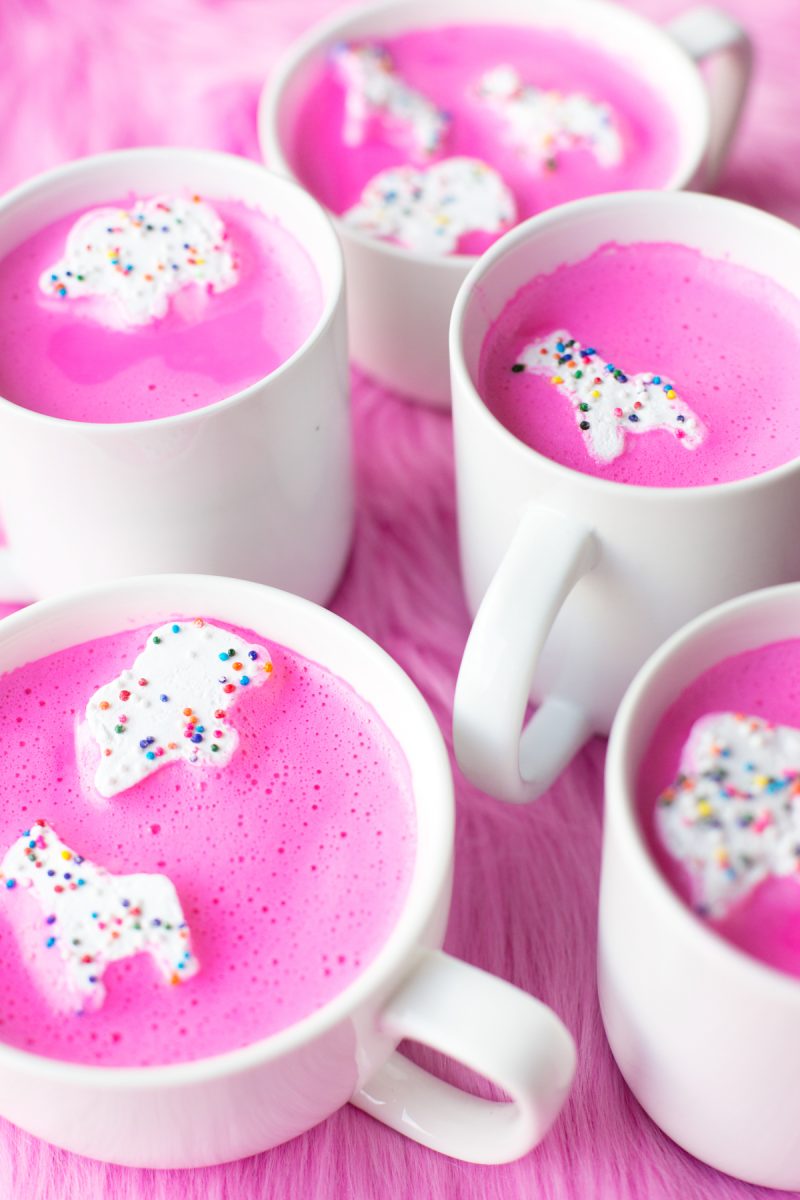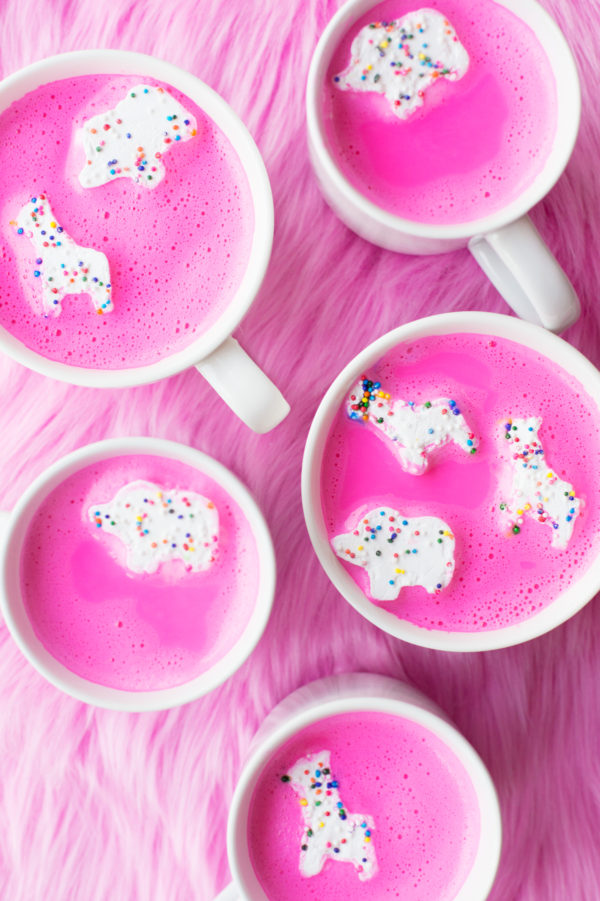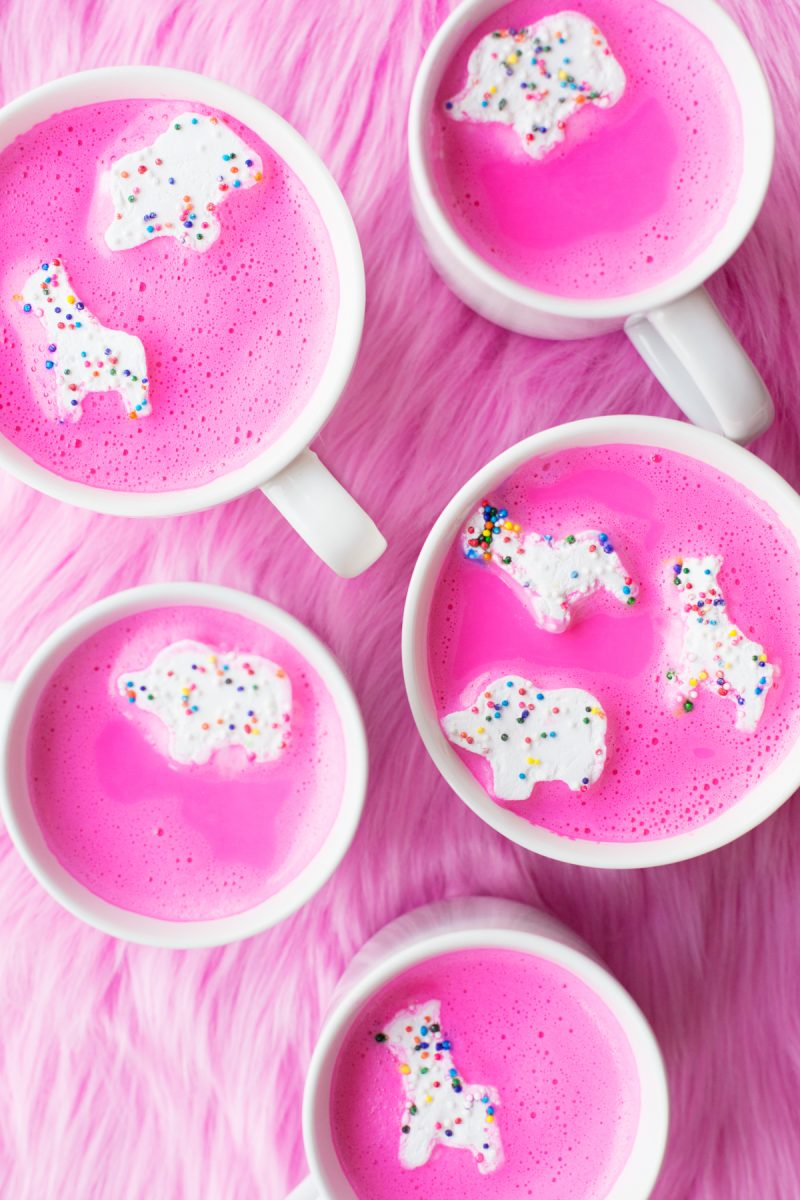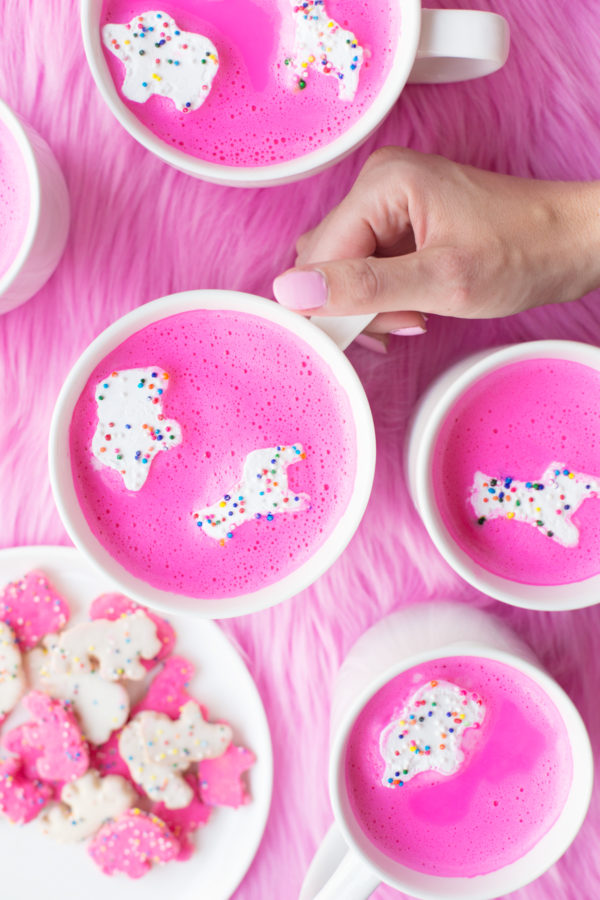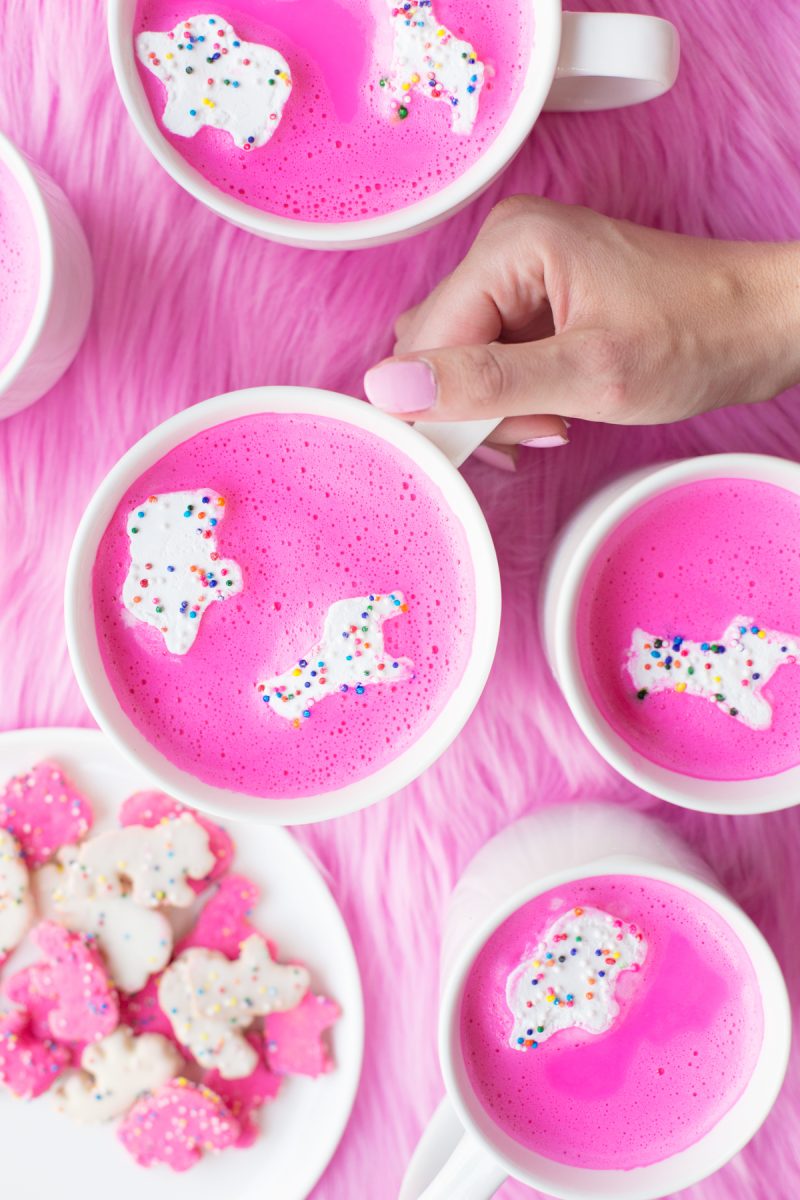 Photos by Jeff Mindell | Recipe by Theresa Rountree
Walking around the grocery store the other day, I saw these big flat marshmallows that I bet you could use if you didn't want to make 'em from scratch! As Ina would say… "How easy is that!?"