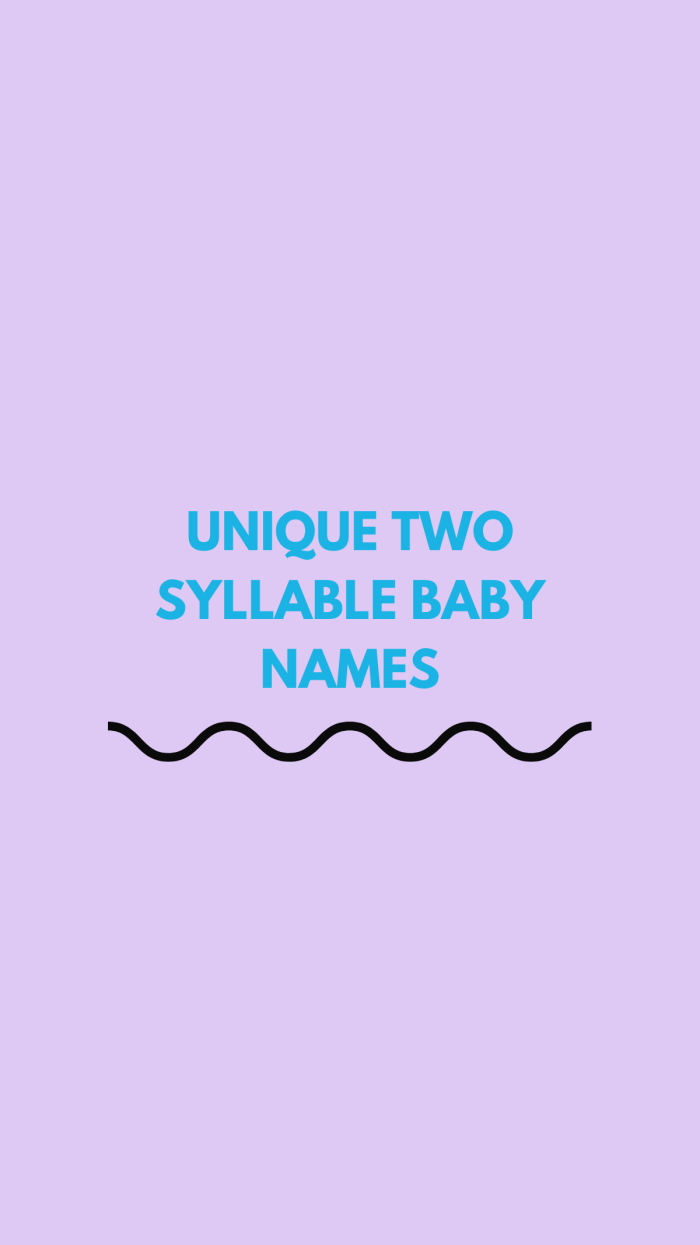 Two syllable names are some of the most common types of names. In this list of over 50 two syllable baby names, there are some familiar favorites like Cedar, Arlo, Hugo, Gwyneth, and Esther.
You can also find some fun and very original ones like Cosmo, Radly, and Hendry that could be really awesome choices for your new bundle of joy!
Like always, I wanted this list of baby names to be unique, uncommon, and meaningful. While many traditional names are making a comeback, if you are looking for something less common, hopefully, you will find something here that resonates with you!
Short Two Syllable Baby Names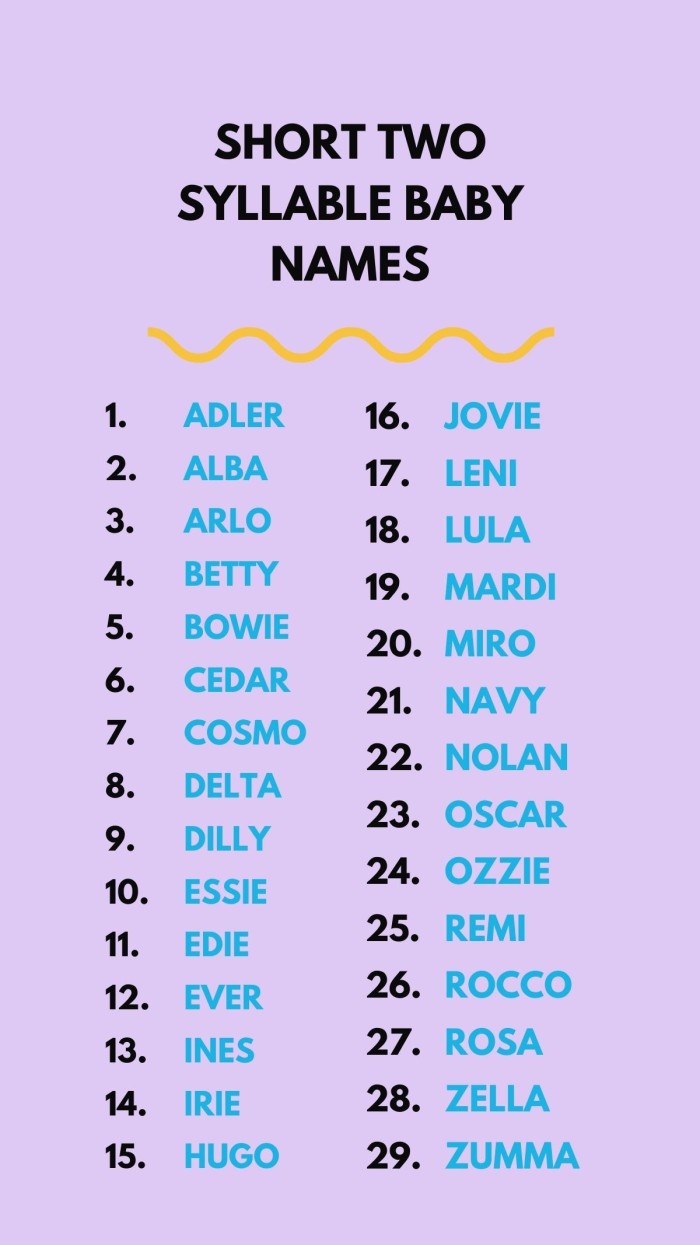 These baby names are short and sweet! Some are inspired by pop culture, Disney, literature, and nature. No matter what you're into, you might like one of these shorter two syllable names for your baby.
Long Two Syllable Baby Names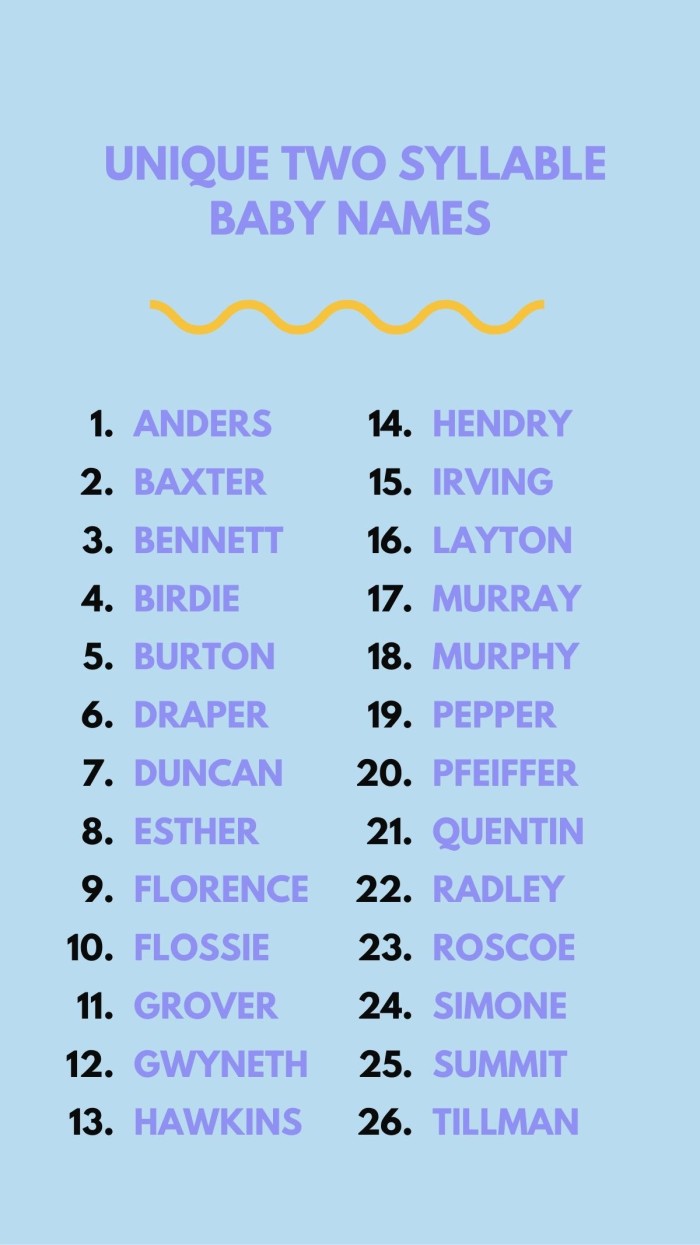 These names are a bit longer but are just as unique and easy to pronounce! Older old-fashioned names mixed with more modern and uncommon names can be used for either a boy or a girl.
More Baby Name Ideas
The fun thing about this list of two syllable girl names and two syllable boy names is that they don't have to be used as a first name only. Instead, try using one of these names as a middle name paired with a longer first name.
Names with two syllables, while short or slightly longer, can still have personality, and meaning, and be so much fun! Any of these names is sure to stand out no matter which one you choose!