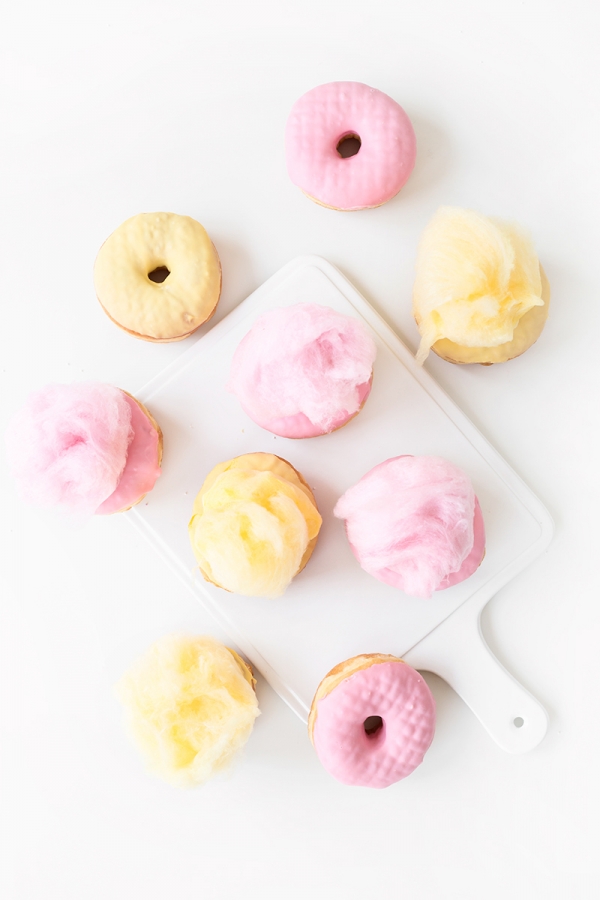 So excited to bring you a little collab that was MONTHS in the making! I've been so lucky to meet so many talented folks here in Los Angeles and two of them just so happen to be Cloë of Bon Puf and Danette of California Donuts! Well, well, WELL!
*Drumroll please….*
We all teamed up to create some yummy, dreamy ZOMG cotton candy donuts!!! Could this be a more perfect pairing? LA's favorite donuts and the OG cotton candy queen? I just feel lucky I got to be a part of making this happen and styling up these dreamy little bits of JOY. Wanna make some!? Want to!? Yes.
Oh yes, and we also made COTTON CANDY CROISSANT DONUTS!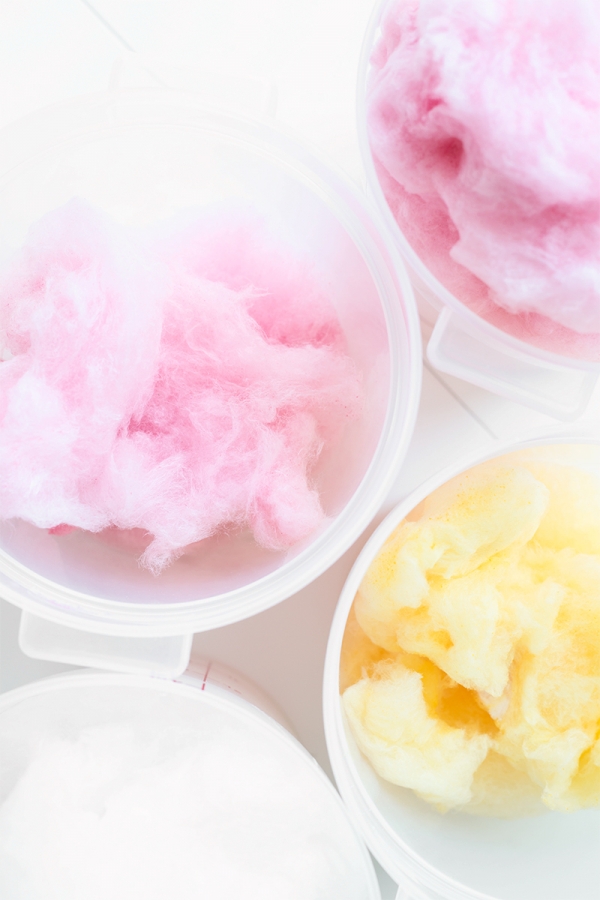 In case you guys haven't heard about Bon Puf's adventures… let me fill you in because I am such a gigantic fan! Bon Puf is based in LA and it's the cutest EVER cotton candy business and CART (!) serving up organic, all natural cotton candy and topping it with all SORTS of goodies! It was founded by Cloë Lane who is one of the kindest, most genuine and driven people I've ever met. THE REAL DEAL, I tell ya! If you're in LA and lookin' for something fun for your wedding, party or other event… can you imagine having a cart of cotton candy goodness at it!? Everyone freaks their FREAK over this stuff (hello, childhood!) and Bon Puf's is literally the best I've ever had. Ok, end fan-girling moment. back to donuts….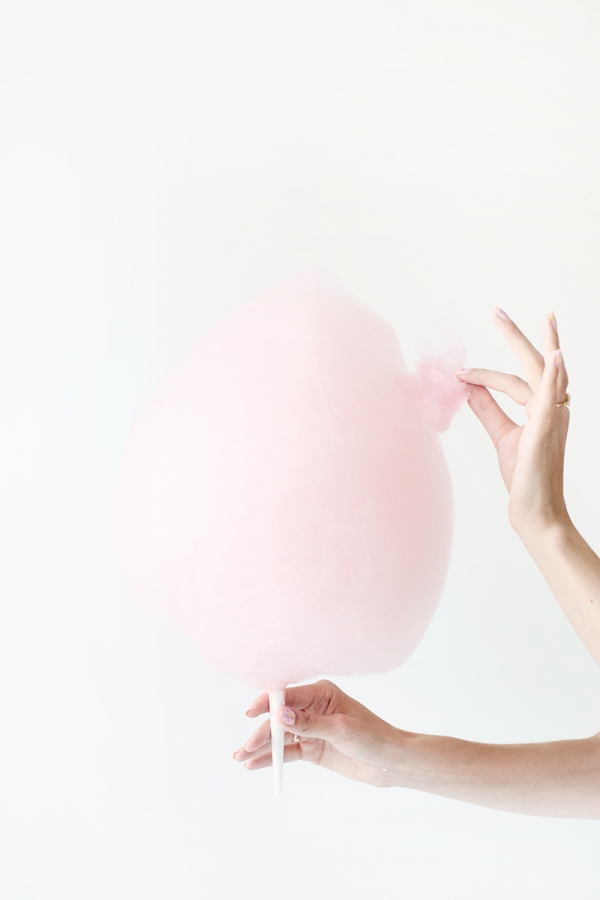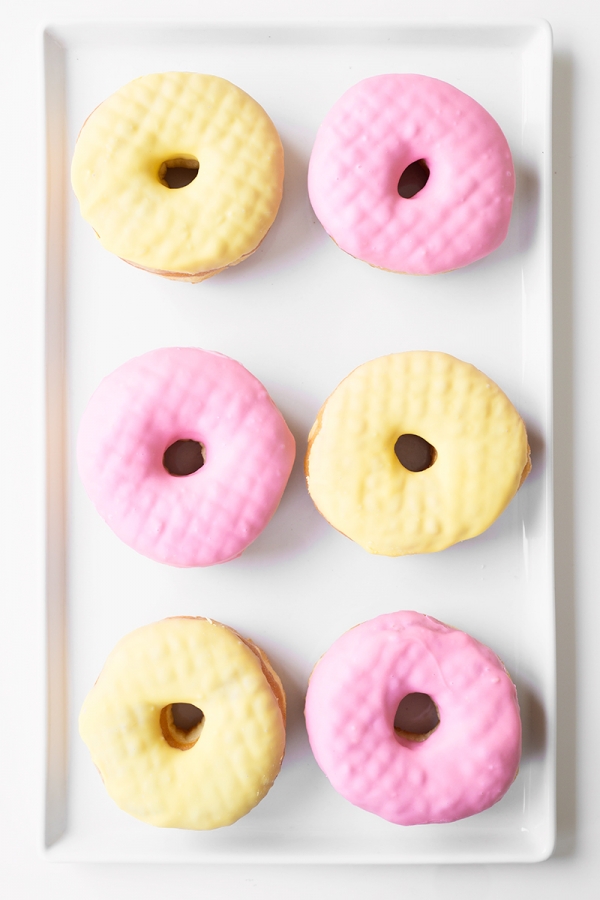 Donuts (We used some custom pink and yellow frosted donuts from California Donuts (yes, they do special orders!) plus some of their croissant donuts!)
Cotton Candy
Non-pariel Sprinkles (Optional but encouraged! Try white or fun colors like this or this!)
It's so simple, I don't really even need to say! But, just take a small pinch of cotton candy and place it on the donut, then top with sprinkles! If you're making your own donuts, be sure to let the frosting set completely before topping or it will melt the cotton candy!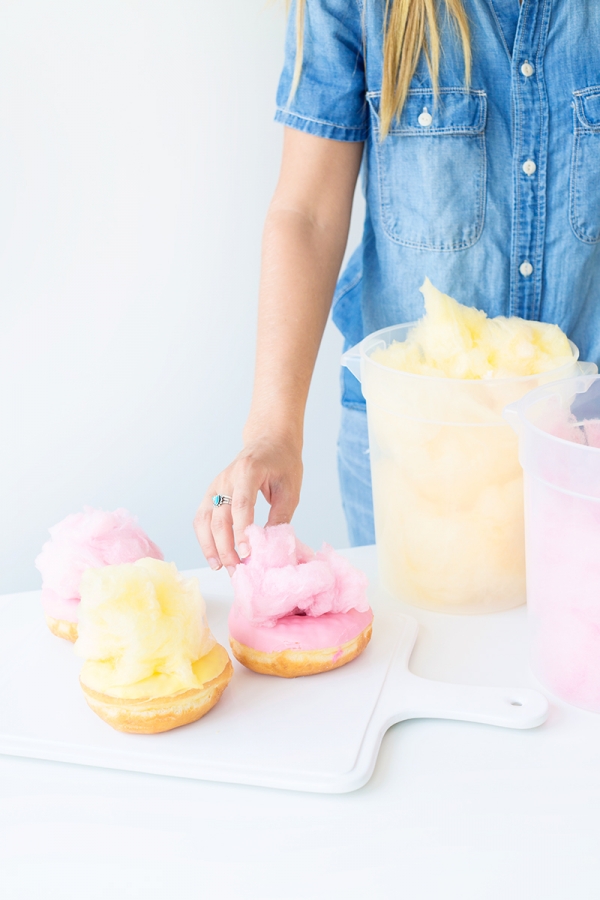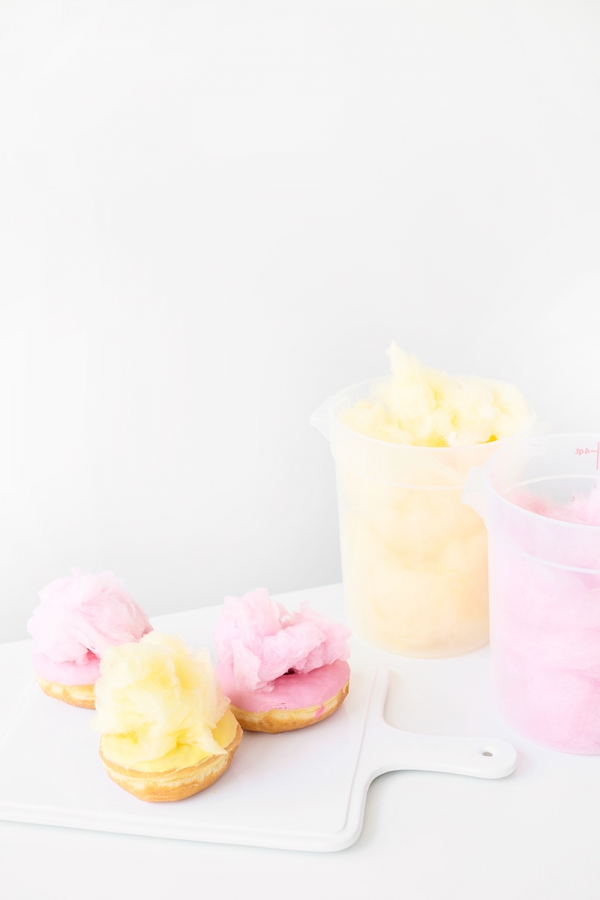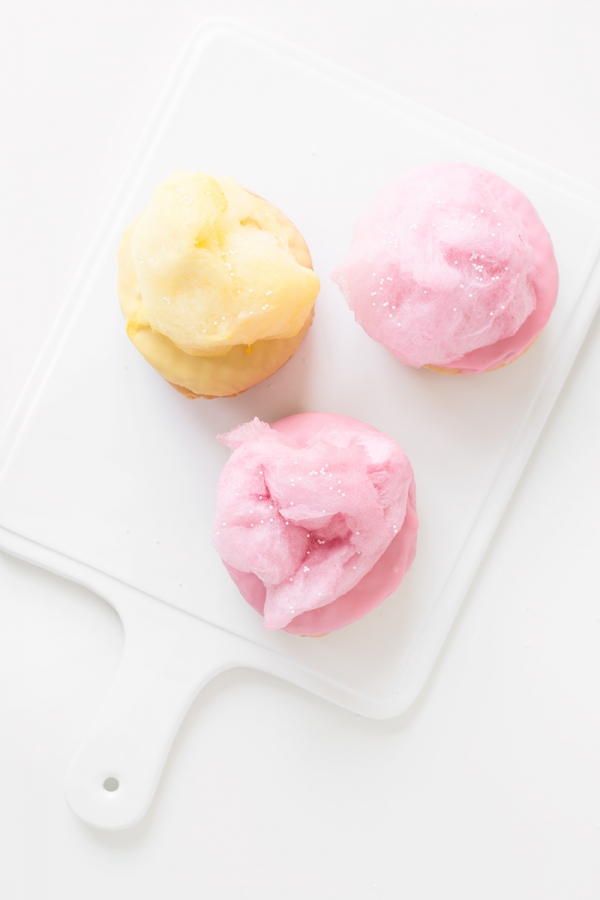 Photos by Jeff Mindell | Donuts by California Donuts | Cotton Candy by Bon Puf | Styling + Creative Direction by Kelly Mindell
Now who's gonna make these pillow-y, sugar-y goodies for EVERY EVENT IN THEIR LIFE!? A huge thank you to Cloë and Danette for bringing their sweet talents together, if you're in LA.. check them both out!!!
p.s. A cotton candy piñata and ice cream cone donuts!