Rounding out this week of St. Patrick's Day DIYs, I'm takin' it to the eats! (Ha, see what I did there?) I've got three quick ways to jazz up store bought (or homemade!) donuts for March 17th. Lucky Charms, gold and rainbows.. I MEAN! Got ya covered.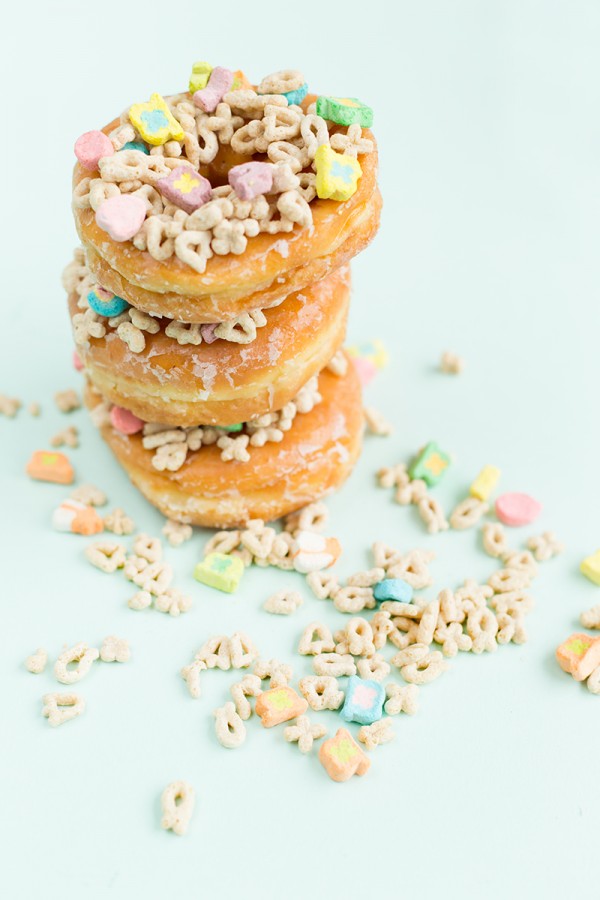 Lucky Charms Donuts. Everyone's favorite (ok one of your favorites) childhood cereal… on a donut. I used store bought glazed donuts for mine. To get the cereal to stick, you'll need to add additional glaze or frosting of your own. Use your favorite recipe, or get fancy with cereal milk glaze! (WOAH!) Top with cereal right away. Pssst… If you live in LA, California Donuts sells a Lucky Charms donut of their very own! Ya know, if you like to just eat your donuts and not DIY them. 😉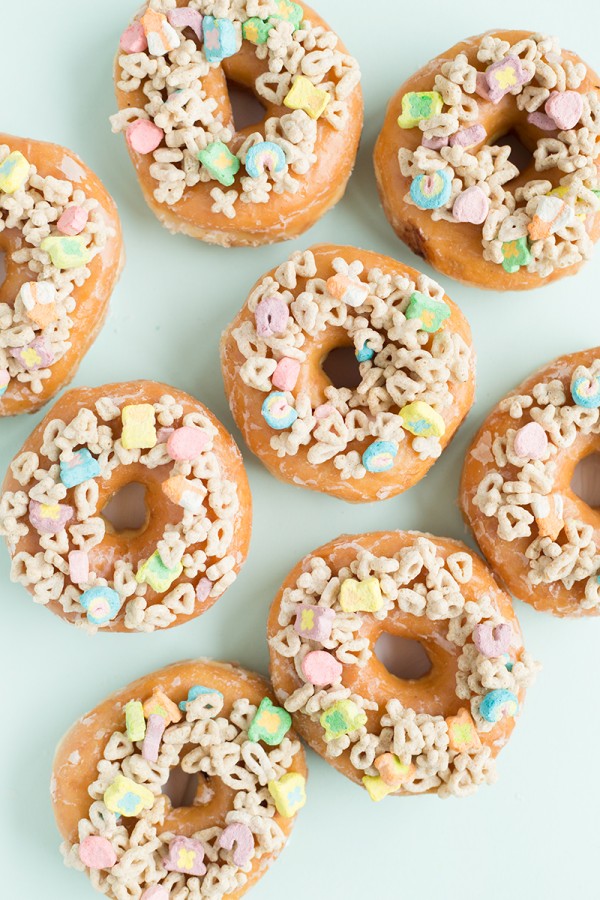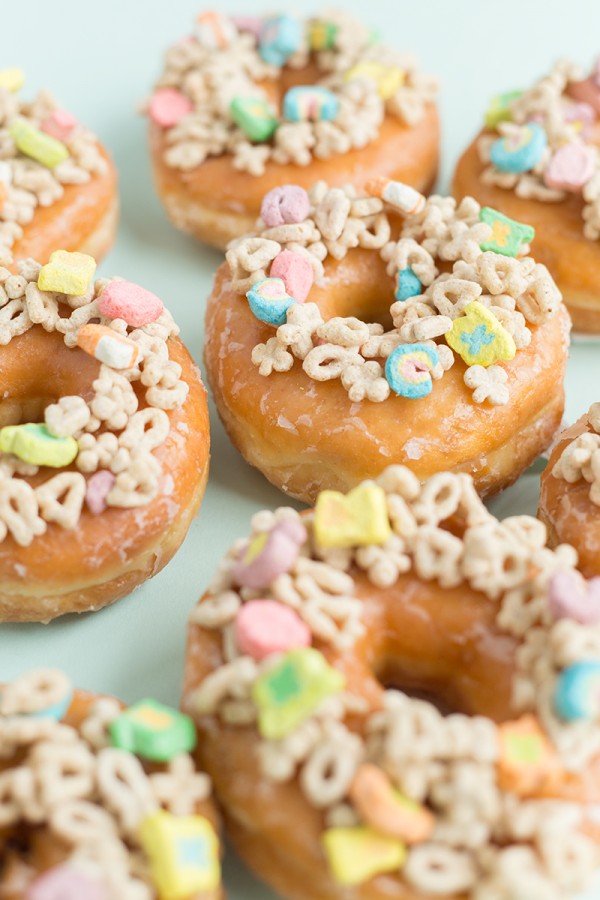 Gold Dipped Donuts. We already know everything looks better when it's dipped in gold (Exhibit A, Exhibit B), so let's add donuts to the roster, eh? Use gold pearl dust, edible gold mist or edible gold leaf to "dip" frosted donuts in gold. I used a new (never used) paint brush to "paint" the pearl dust on chocolate, but you could use vanilla or any other frosted variety your heart desires!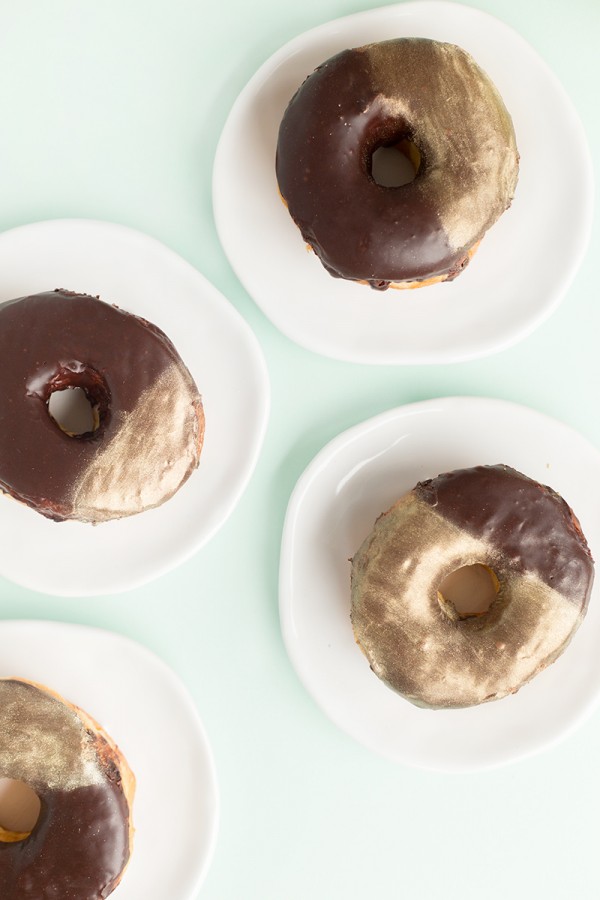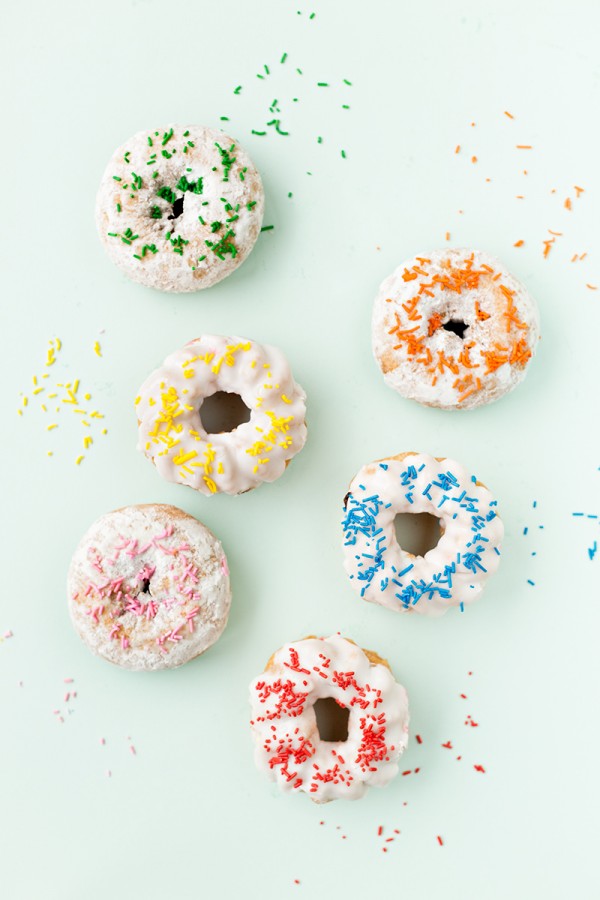 Rainbow Sprinkle Donuts. I know we've all seen rainbow sprinkled donuts, but how about separating out those colors for a new variety!? Don't worry, you don't have to separate the colors yourself. Ha! I found this magical sprinkle assortment that has all the rainbow colors already separated. Cha-CHING! If you are sprinkling pre-frosted donuts, brush a few drops of water over the glaze to allow the sprinkles to stick.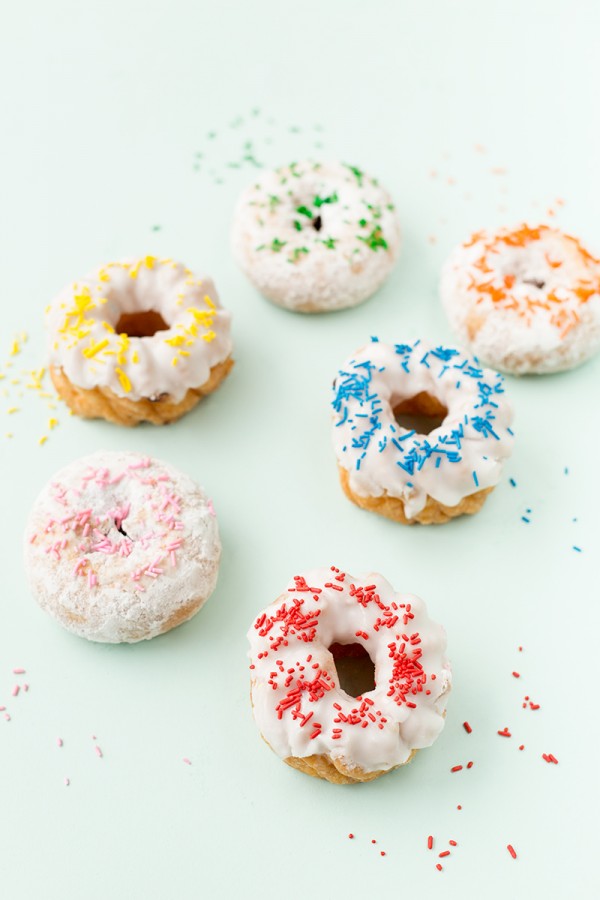 Photos by Studio DIY
So how will you be enjoying your donuts this St. Patrick's Day? All three, perhaps!?
For more St. Patrick's Day DIYs, click here! And for more donuts… head right over here!