I've been spending a lot of time at the party stores in downtown LA lately since the studio is so close. I gotta say, they are a treasure trove. Can you believe in my city there's a street I can drive down that is literally lined with piñatas? 'Cause I sure can't! The stores have all sorts of fun balloons and when I saw these curved and tapered balloons yesterday I thought "Well shoot, those look like flames." And then I needed to make birthday candle balloons. Immediately. There are no step-by-step photos for this because they were literally made on the fly. Painted in the studio after a meeting, blown up in the car on the way to the shoot, and shot on the side of the street after three failed locations because the sun just wasn't on my side! But hey, sometimes these crazy last minute projects are my most favorite… so I'll just have to tell you how to make 'em with words!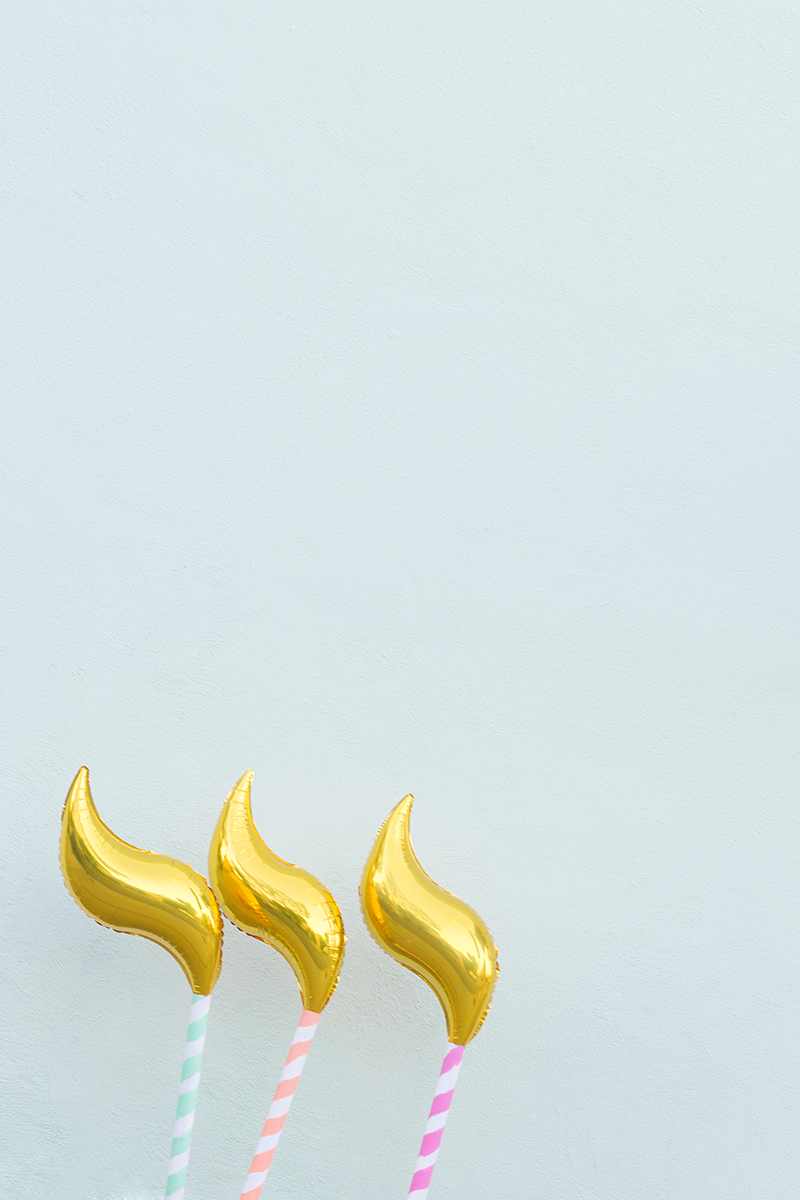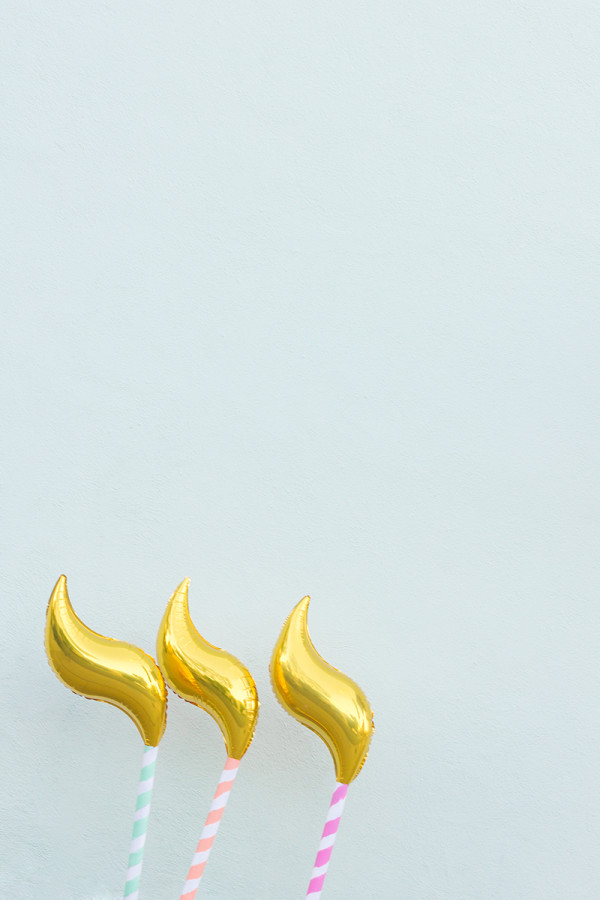 Cardboard Wrapping Paper Tubes
Gold 28″ Curve Foil Balloons (You could also use the taper ones for a different look!)
Paint + Paintbrush
Ribbon or String
Shipping Tape
1. Paint your cardboard tube! I used the diagonal lines already on the tube as my guideline, painting half of the sections white and the other half a color. Let dry!
2. Blow up your balloons. I did use helium for these but they don't float due to the weight of the tube. So you could totally use air if you have an air pump!
3. Tie off your balloons with a string longer than your tube, then slip it through the tube. Pull the balloon super tight against the top of the tube and tape the string inside the bottom of the tube, pulled taught. (I found it easiest to have someone putting pressure on the balloon so it didn't slip while I taped.
4. Trim your excess string. To make them stand up, you have a few options… For indoor parties where no wind is involved, just place a balloon (or other) weight on the ground and set the tube on top. To make them stand in grass, put a stake in the ground and slip the tube over top. You could probably also tape them to the ground if need be, just make sure it's not a tape that will damage your floors!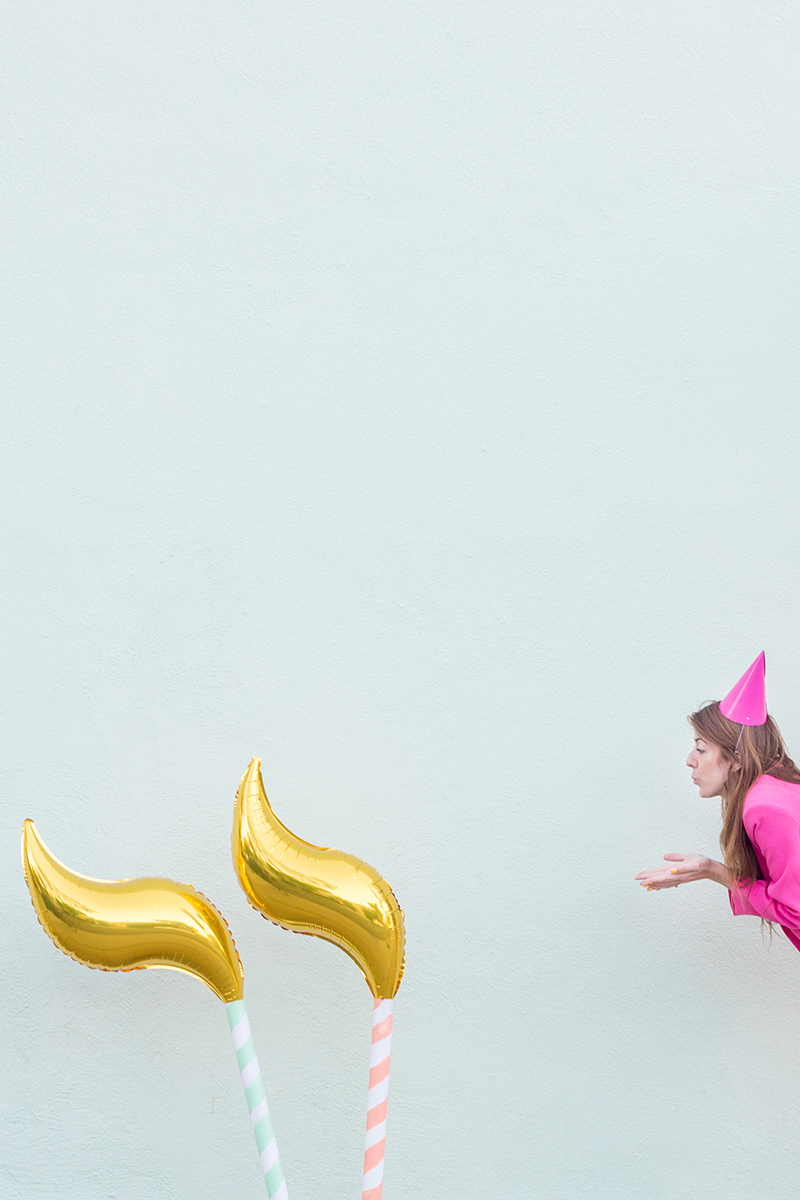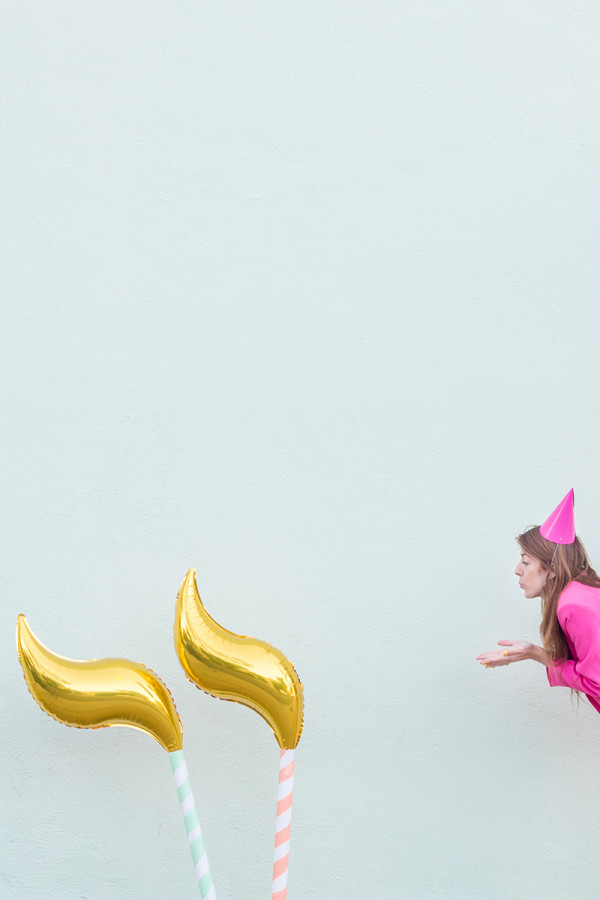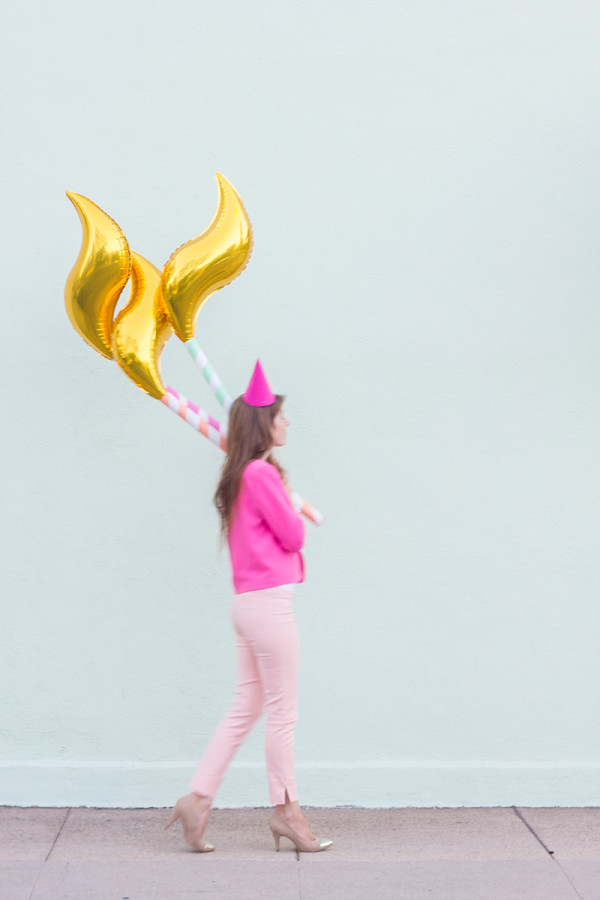 So normally I toss all blurry pictures but I kind of loved this one, with the flames in focus and everything else not. Just me walkin' with my giant candles, as one does.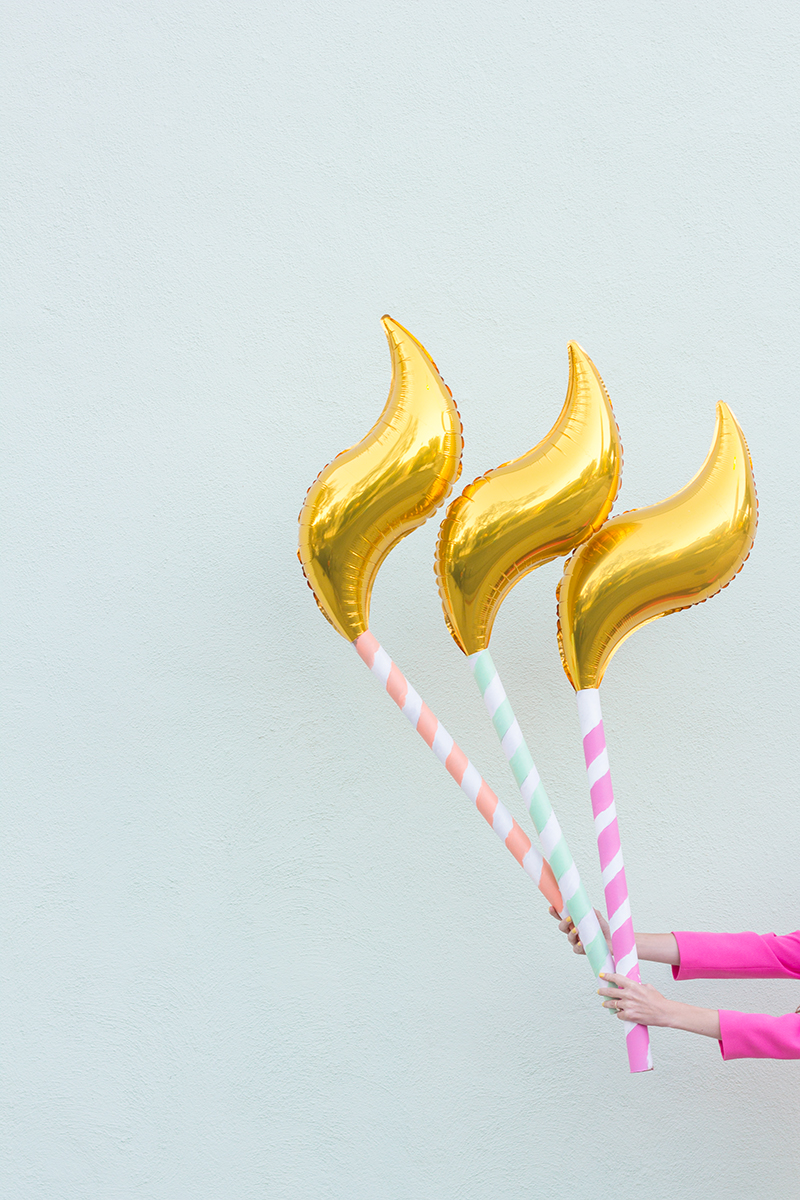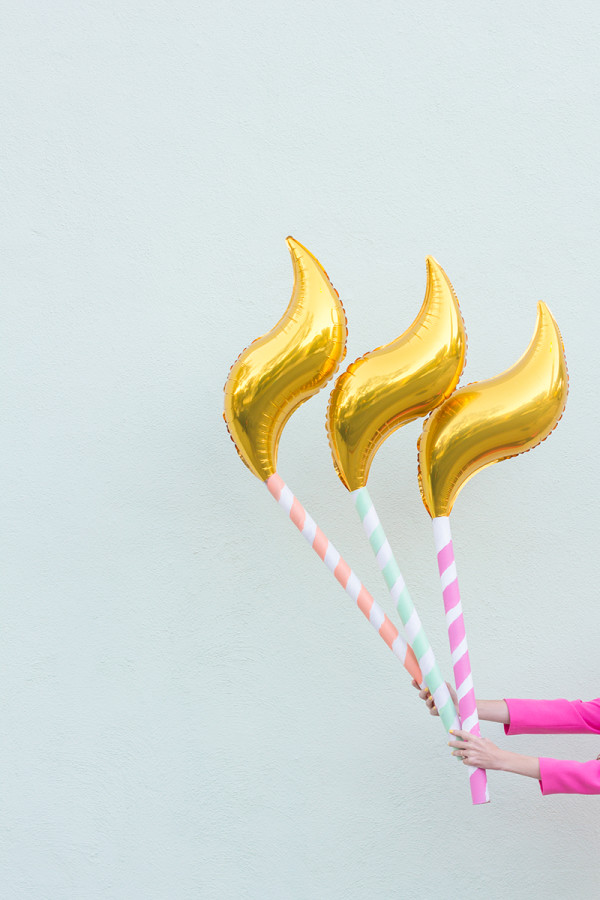 All Photos by Studio DIY
Now, I just need to make a cake big enough to accommodate these. (Jeff is keeping up his tradition of making me a birthday cake this year.. perhaps I should see if he can up his game!) Ohmygosh that would be SO FUN. I do have that giant cake slice still lying around though…
For more birthday DIYs, head here. And more balloon projects over here!