Piñatas!!! Weren't they just the best part of parties when you were little? Yup. I knew I wanted to do a piñata DIY and when I was about to throw out a tissue box, a little light bulb went off! Tissue boxes are perfect for making piñatas, they're readily available and already have a place for candy + treat stuffing! So I got to work on this super fun and bright mini piñata that you can whip up before your party, woohoo!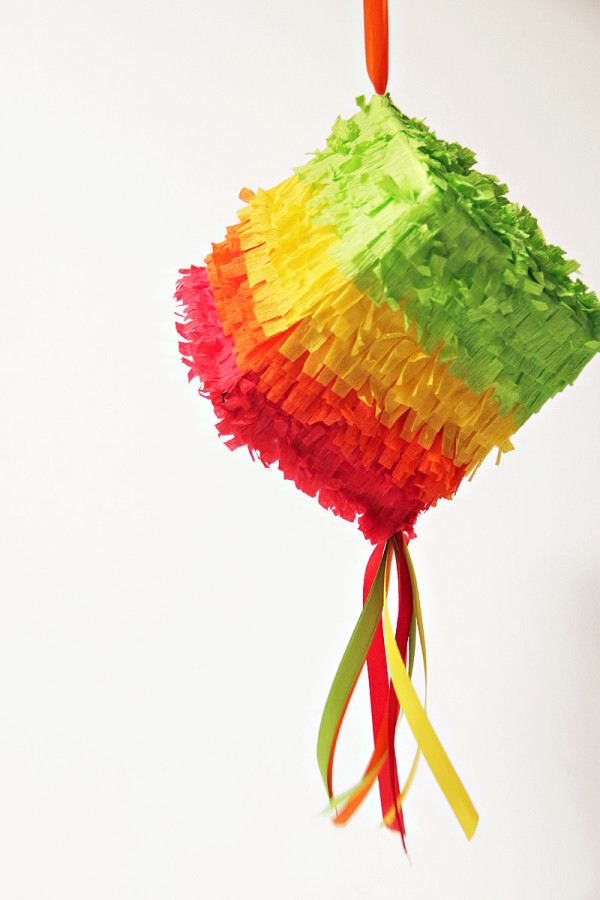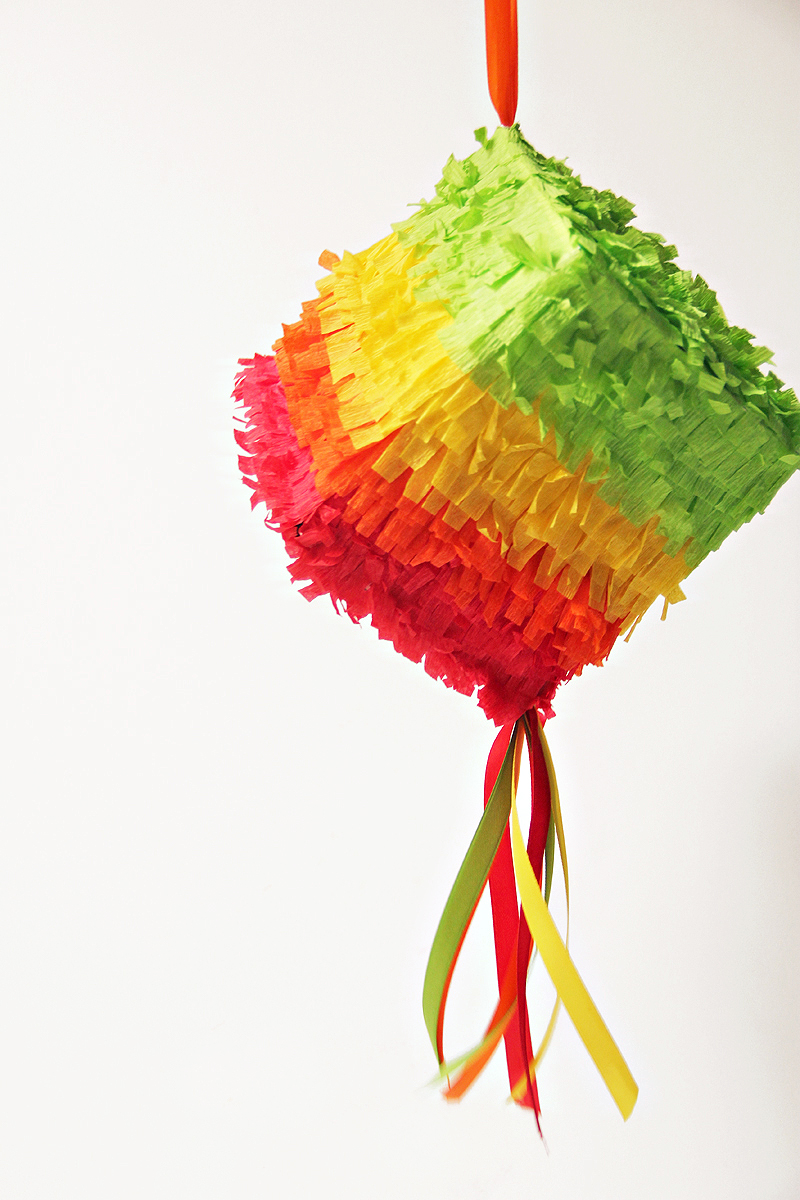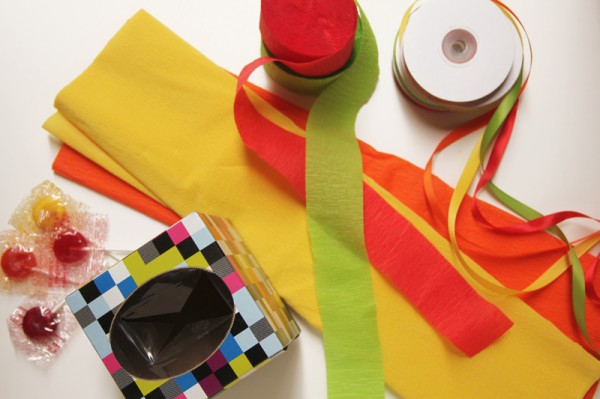 Supply List:
Tissue Box
Crepe paper and/or crepe paper streamers
Ribbon
Scissors
Glue
Sweets and treats, of course!
To Make:
First you need to cut your fringed crepe paper. You'll need a lot, I used about six lengths that were 7.5ft each. If you're using crepe paper sheets, leave it folded and simply cut off the bottom end (about an inch or less wide) and fringe that, it will give you around 7.5-8ft. If you're using regular crepe paper streamers, measure you're length than cut it in half, width-wise, and fringe. You also need to cut ribbon for your handle and decorative ribbon for the bottom (optional). Mine were all 18″ lengths.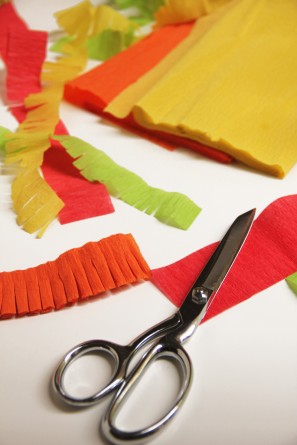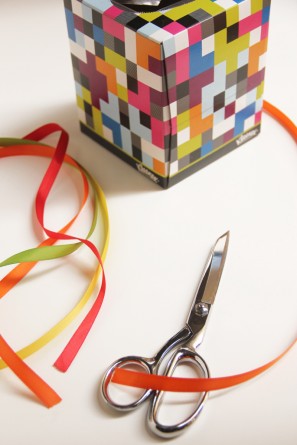 Tie a large knot in the center of your decorative ribbon for the bottom. Then tie a knot, forming a loop, in your ribbon handle. With your scissors poke a hole in one top corner of your tissue box, then poke another hole in the opposite bottom corner.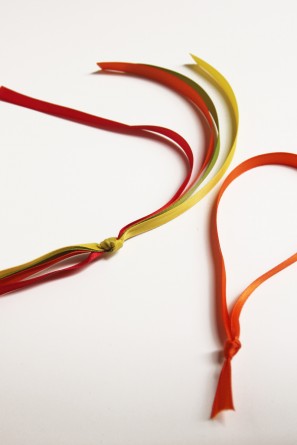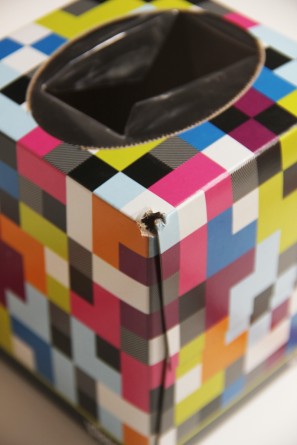 Pull your ribbon through the holes you created, making sure that the knot is large enough not to slip through each end.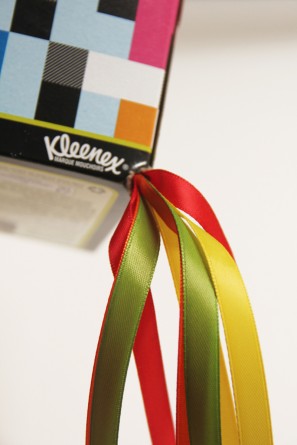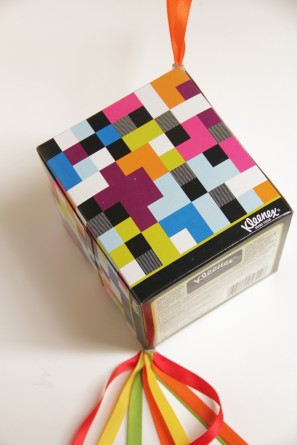 Now it's time to fill your pinata with treats! Once filled, seal it up with kraft paper or computer paper. Since my tissue box had a very bold design, I covered the entire thing in paper to prevent it from showing through.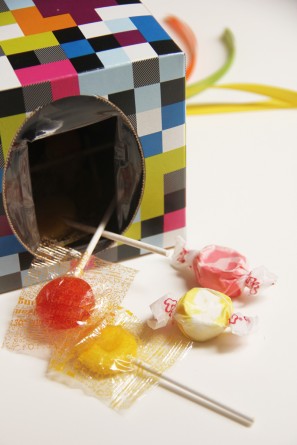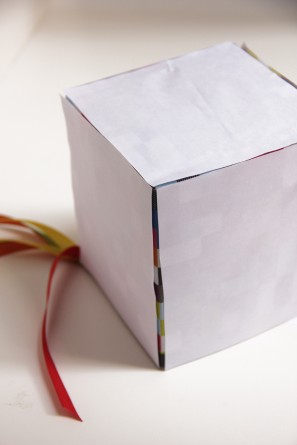 To adhere your fringe, start with the sides of your box. Run thin lines of glue around the box and gently wrap the fringe around and around. Make sure each layer of fringe is very close to the previous layer so you prevent any of the box from showing through.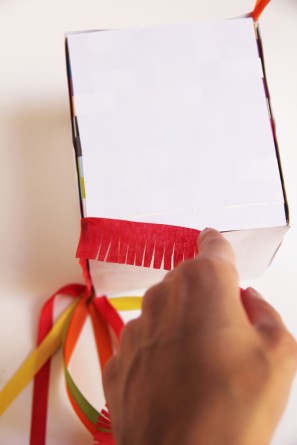 Keep wrapping!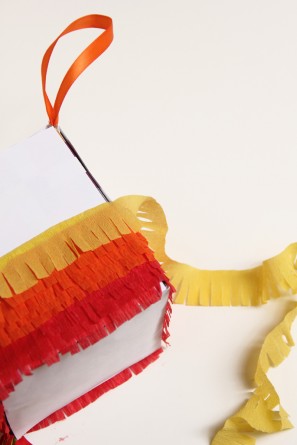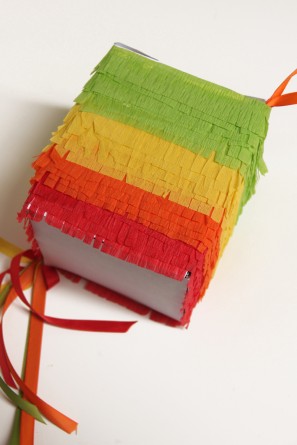 Once the sides are completely covered, you'll want to add fringe to the top and bottom. Do this in the same manner as before, but instead of wrapping you'll cut your fringe at the end of each line.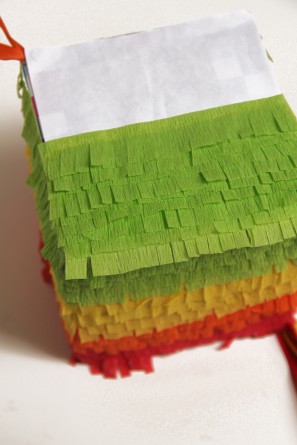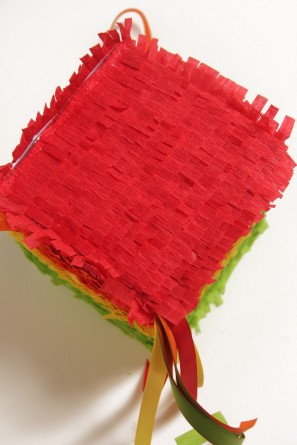 Let dry completely and then you are done! And as quickly as it was made, it will be destroyed… but all in good fun!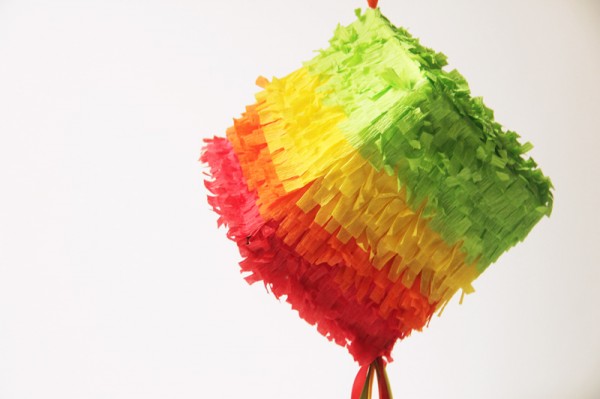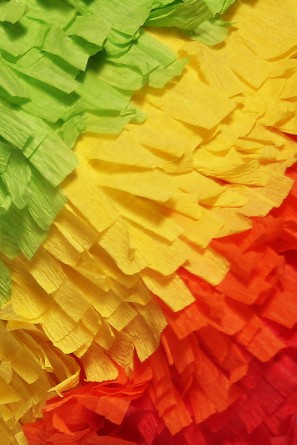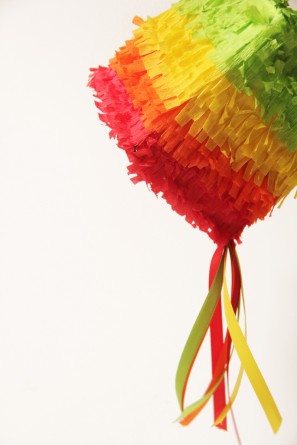 All Photos by Studio DIY
SaveSave