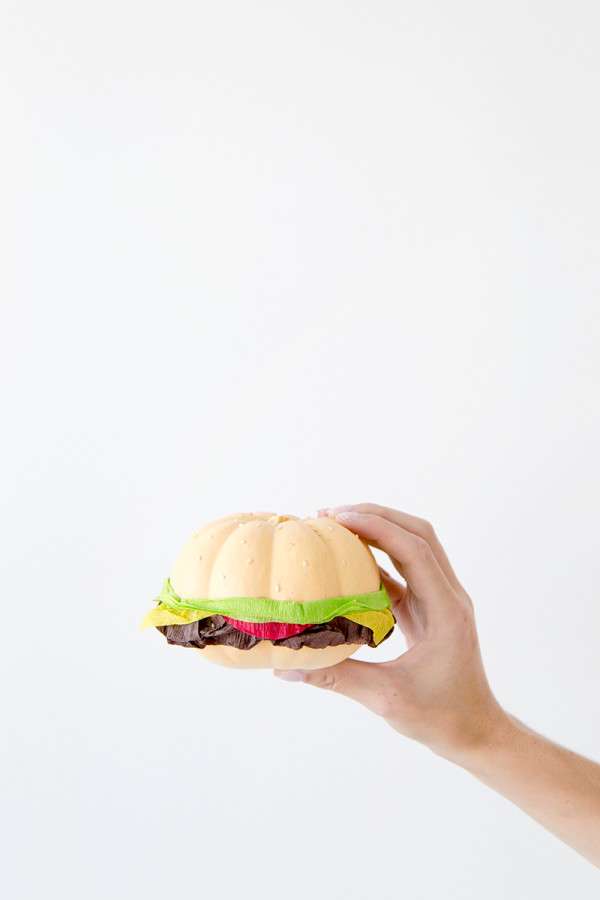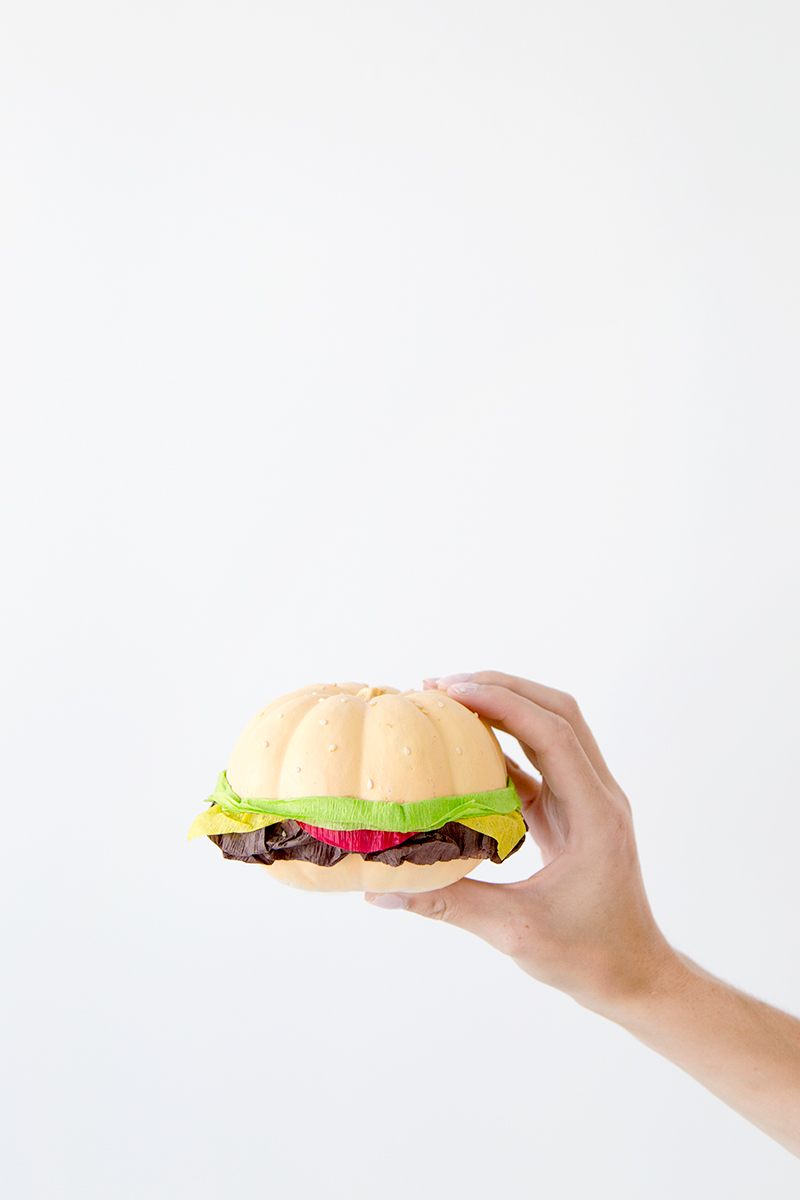 When it comes to Halloween, I like to turn pumpkins (and people!) into food, or so it seems. And so many of you do, too! (Love seeing all your versions of the donut pumpkins over here!!!) I thought I'd continue the tradition this year with… burger pumpkins! Let's do it!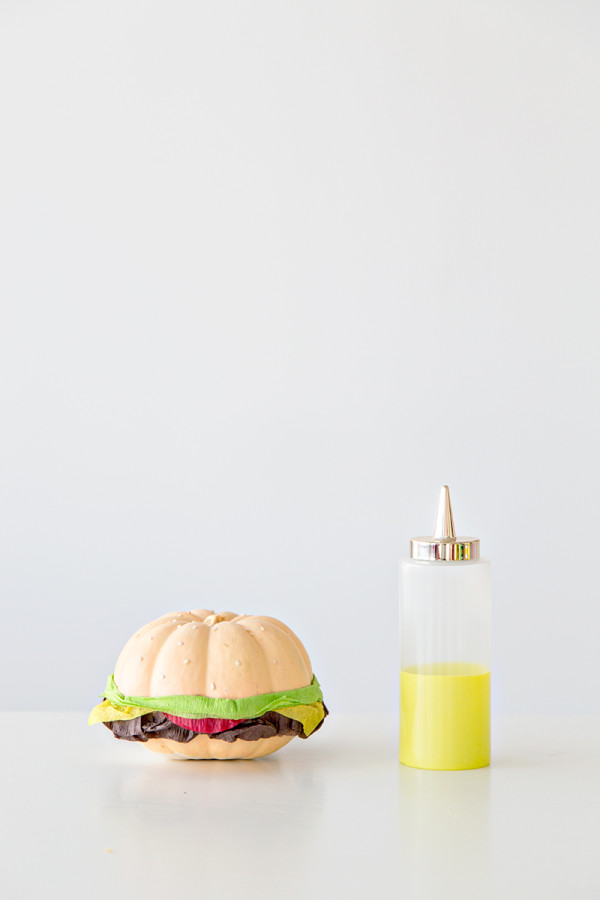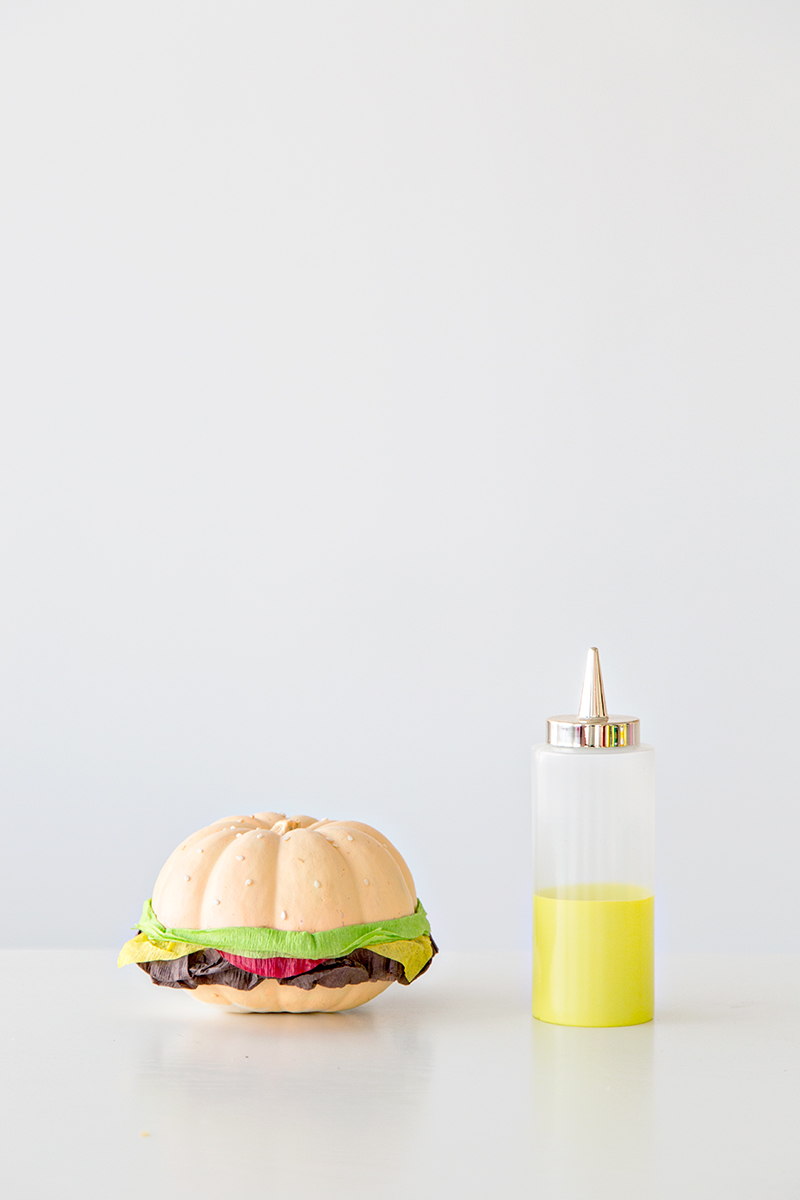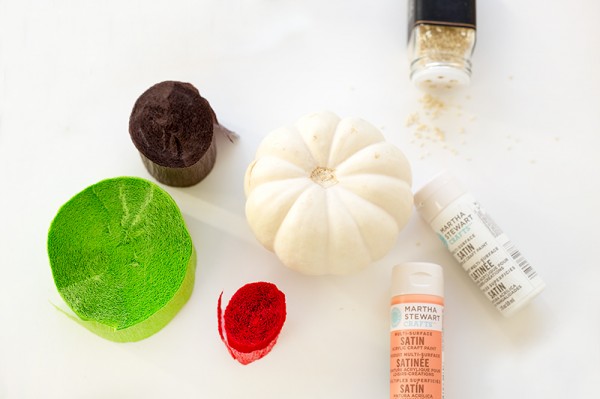 "Baby Boo" Pumpkins (These are the flatter white ones, and when I searched it… that's the name that came up! You could also use orange ones.)
Tan/Bun-colored Craft Paint (I made my own by mixing a few colors) + Paint Brush
Sesame Seeds
Green, Brown, Yellow and Red Streamers or Tissue Paper
Hot Glue Gun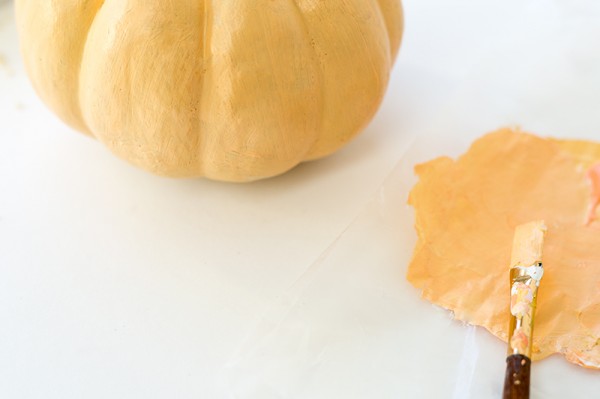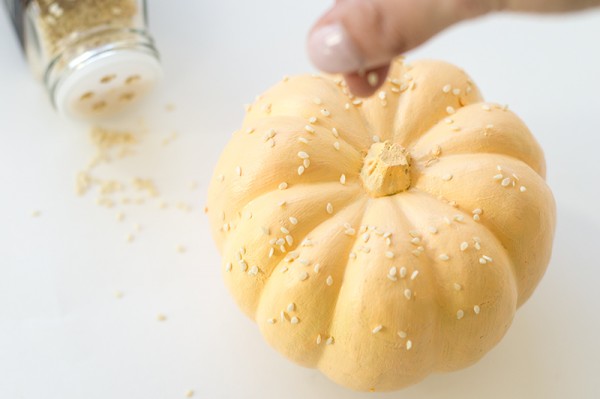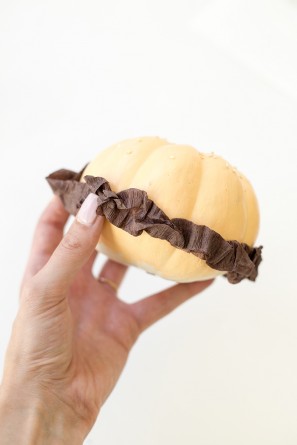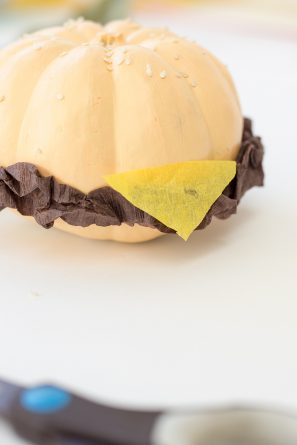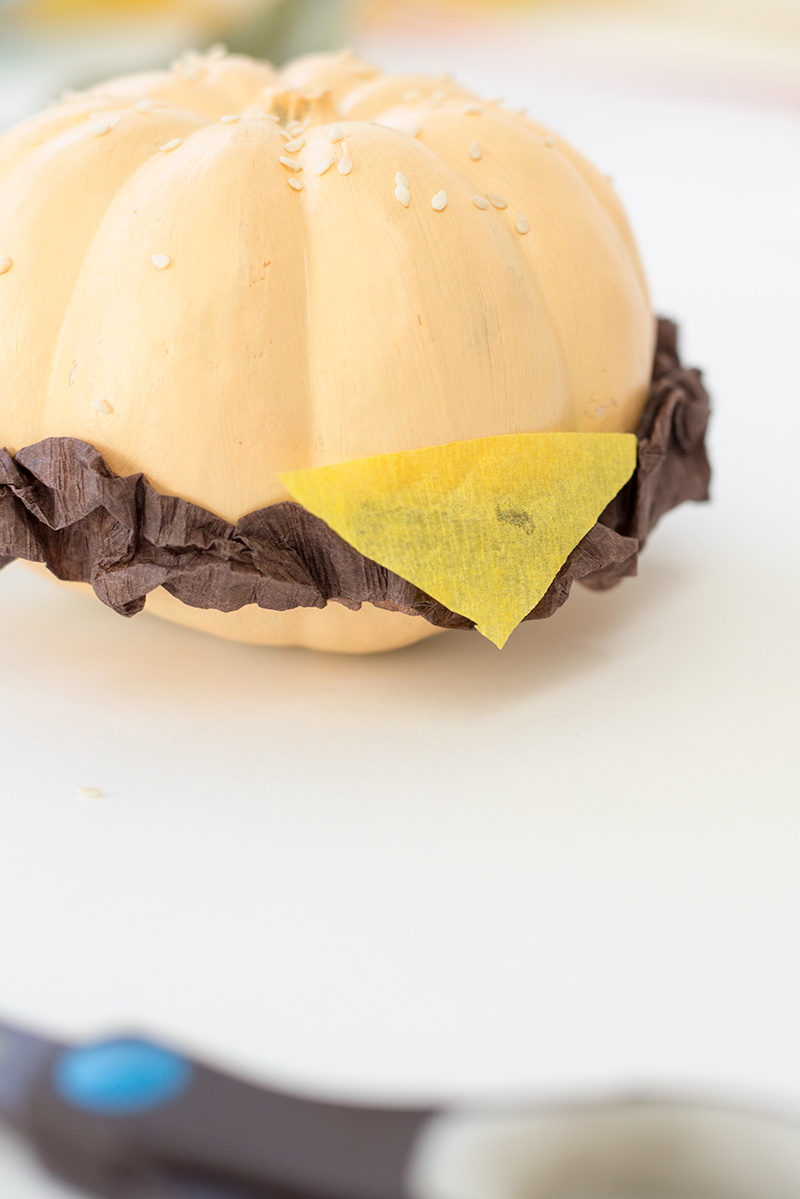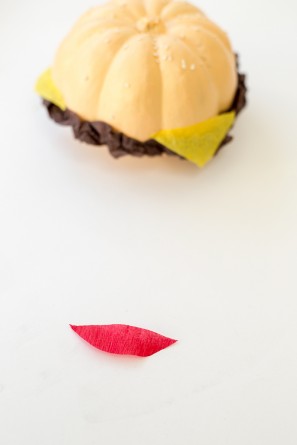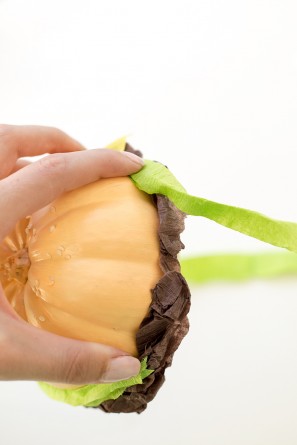 1. Paint your pumpkin with your tan colored paint. (You usually have to do this in two steps, the bottom, let dry and then the top.)
2. Before the paint on the top of your pumpkin dries, sprinkle your sesame seeds on top! (To answer any impending questions, if you want the seeds to stay really stuck if you plan on transporting these around a lot, you might want to use glue to stick 'em on.)
3. Cut a strip of brown streamers, about double the circumference of the pumpkin. Scrunch it up to give it some texture, and then use your hot glue to glue the scrunched paper onto the pumpkin just below the middle. Work in small sections, gluing as you go, and trim off any excess at the end.
4. Cut small triangles out of yellow streamers to form the "cheese" if you prefer a cheeseburger to a hamburger. (Hand raised!) Glue these just above the brown.
5. Cut small rounded slivers of red streamers to make tomato slices and glue on in the same manner.
6. Cut a strip of green streamers, a little longer than the circumference of the pumpkin. Cut that in half, lenghtwise, so you have a skinnier strip. Fold that in half (still with me!?) and cut the edges opposite the fold to make them wavy like lettuce. While still folded, glue to the pumpkin. Fluff out the edges to show off the waves.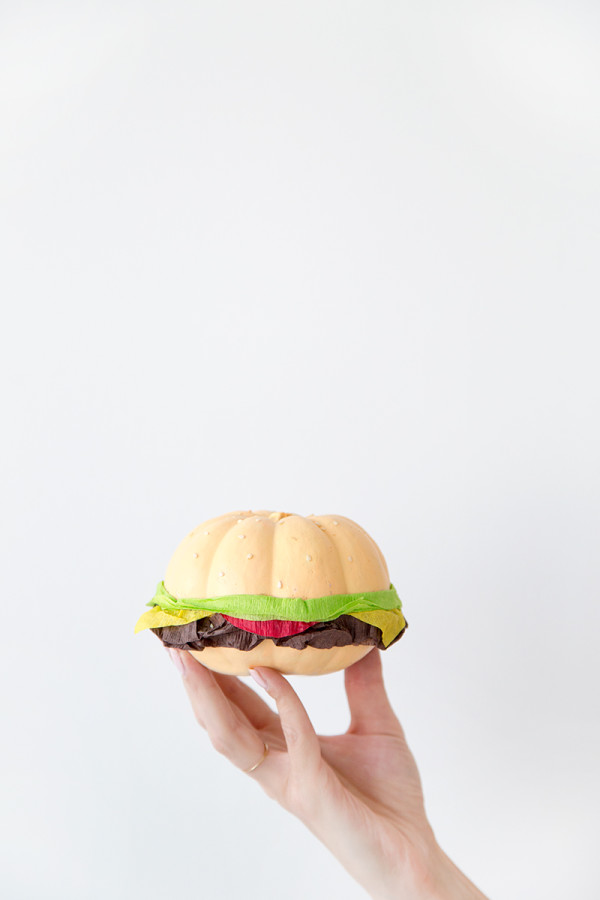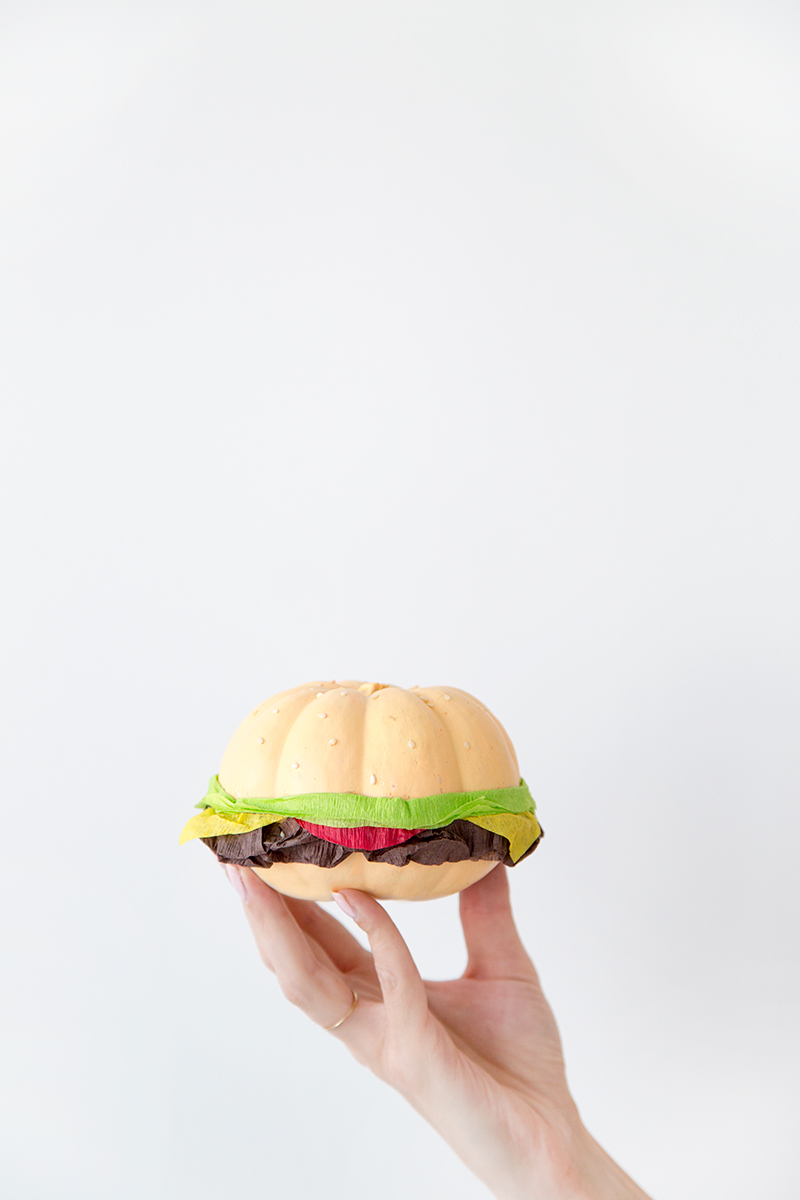 Tada!! Order up!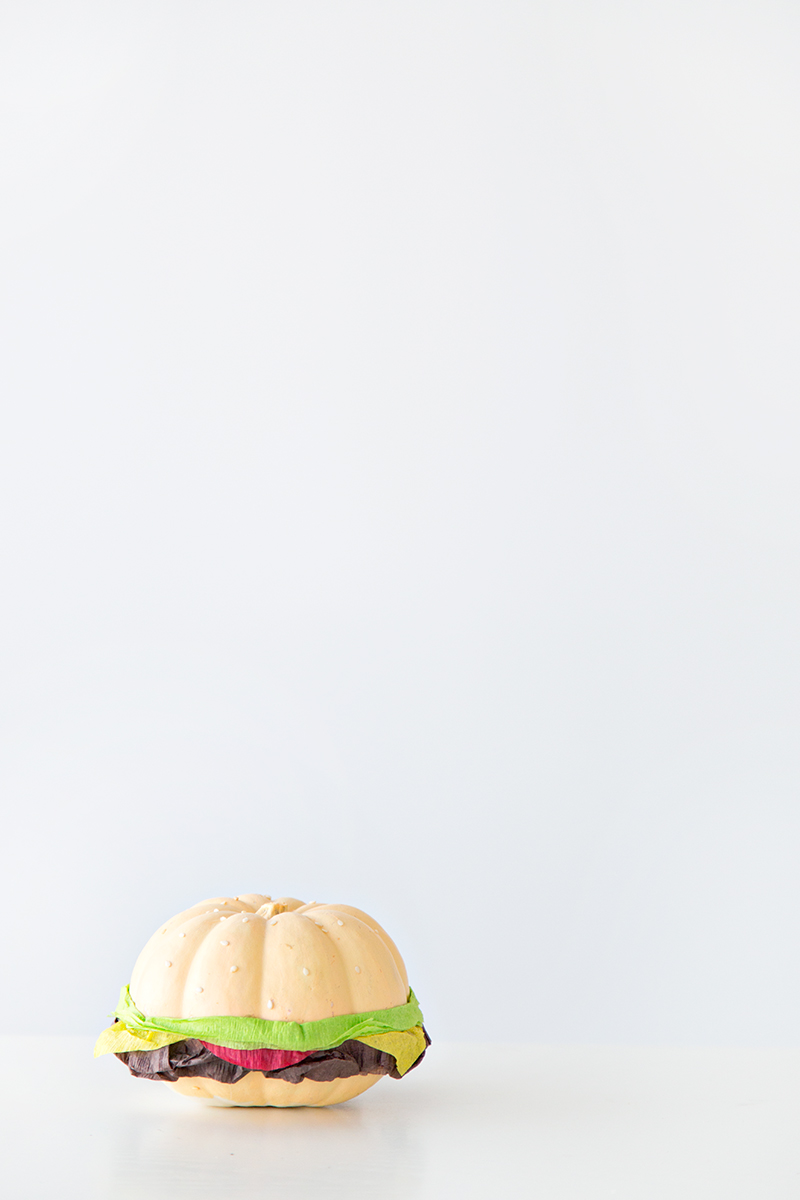 All Photos by Studio DIY
Hope you all will add these babies to your food pumpkin collection!
For more Halloween DIYs, click here! And, remember! If you make a Studio DIY project and share it on Instagram, be sure to tag #troopstudiodiy so we all can check it out!