With everything that's happened in the last month, I just don't know if I'm going to get to a pineapple DIY for Christmas, but I'm giving you two donut DIYs instead! Does that make up for it!? Ok, good. The minute my donut obsession began, I wrote down "donut ornaments" in my notes… and behold! I made it happen. With a donut pan, no less! This is so stinkin' easy, you can all do it too! Just in time to tie these to every package you gift, and hang a bazillion of them on your (pink) tree. (Oh yes, read more about this amazing pink tree at the bottom of the post!)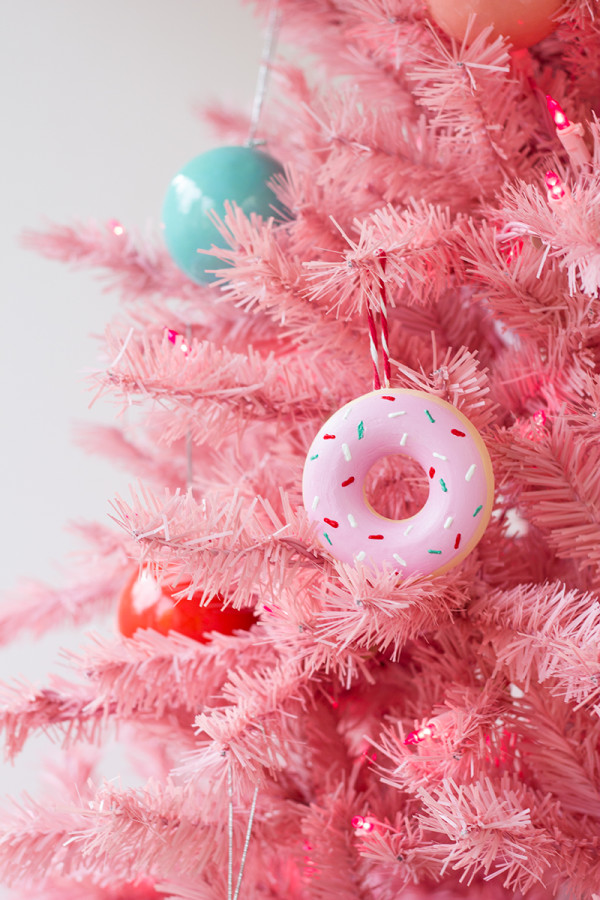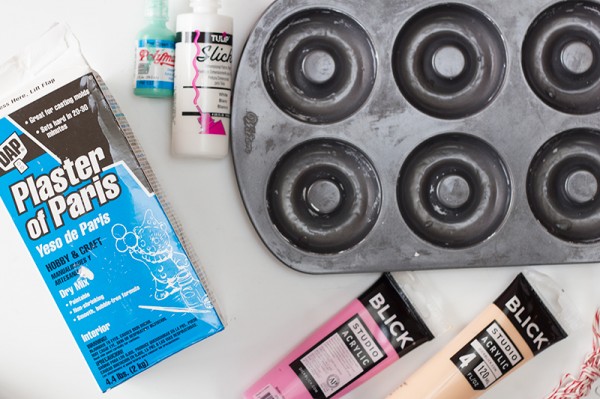 Donut Pan

Plaster of Paris
Disposable Tub/Tupperware for Plaster + Something to Stir With
Twine
Small Paper Clips
Hammer
Paint (one color for donut, one for frosting)
Foam Brushes
Puffy Paint (For sprinkles!)
Tie a loop of twine to one side of your paper clip. (Do this for all the donuts you'll be making at one time, BEFORE you pour your plaster. That stuff dries FAST!) Once your paper clips are prepared, stir up your plaster. Then, pour or spoon it into each donut pan. It should go right up to the top edge of the center hole. Shake the pan a little bit to smooth the plaster over. Then, a few minutes after you've poured it, push one twine-tied paper clip in, horizontally, to the edge of each donut. The loop of twine will be left hanging off the edge, and the paper clip will act as an anchor to hold it on! If you plaster has already hardened too much and doesn't cover the whole paper clip, just spoon a bit more plaster on top to cover it up (and shake to smooth it over).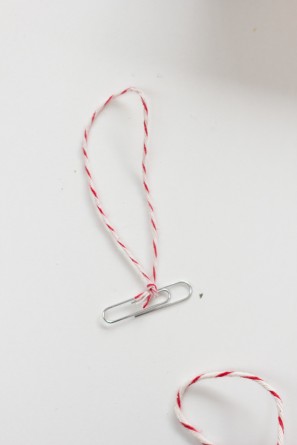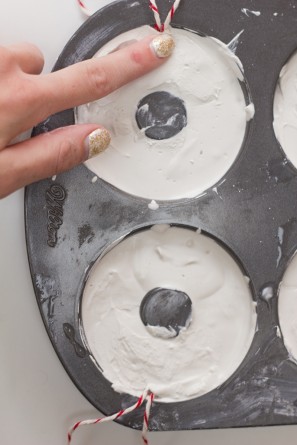 After about an hour, pop your donuts out of the pan. To do this, flip your pan over onto something soft (like a towel) and tap a hammer along the entire donut ring of each. Keep going until each one pops out! Continue to let dry according to package directions. Then, it's time to paint! Paint the bottom of your donut, as well as about a 1/2″ up around the inner and outer edge with your donut color. Then, Paint the top of your donut with your frosting color!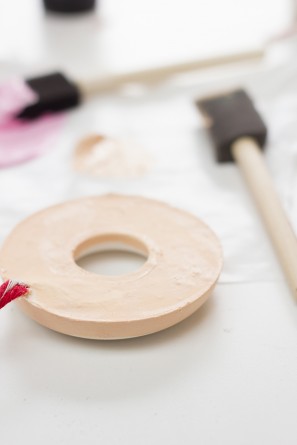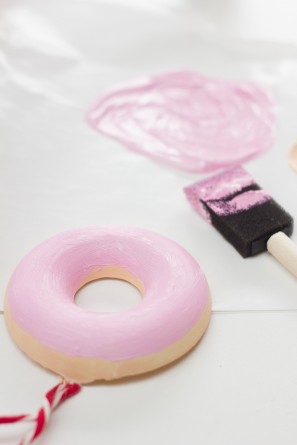 Use your puffy paint to pipe tiny sprinkles all over each donut. Let dry.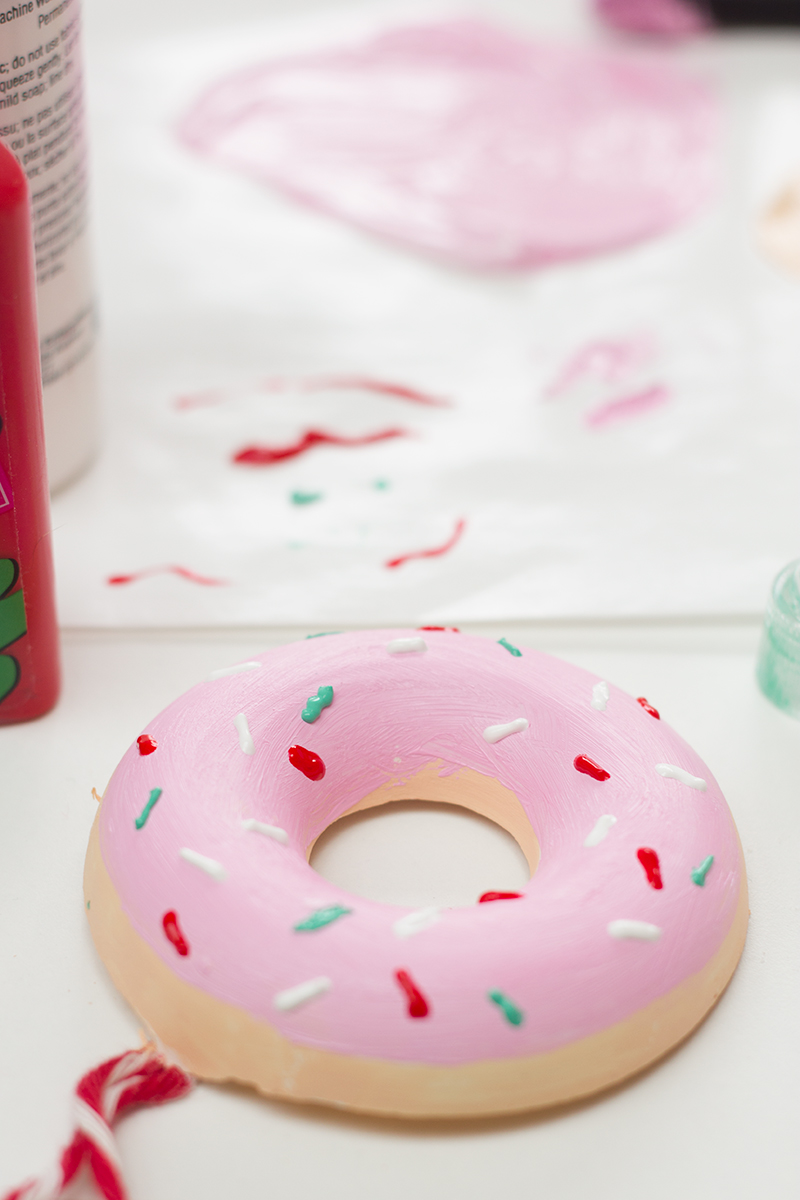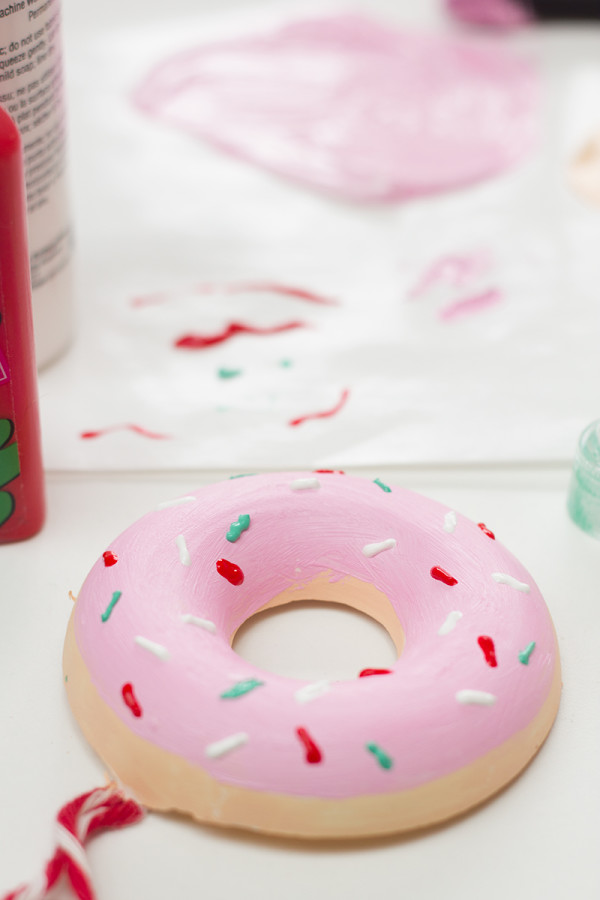 Yayyyyy for donut ornaments!!! Give one to everybody you know. They will love you for ever, and ever, and ever.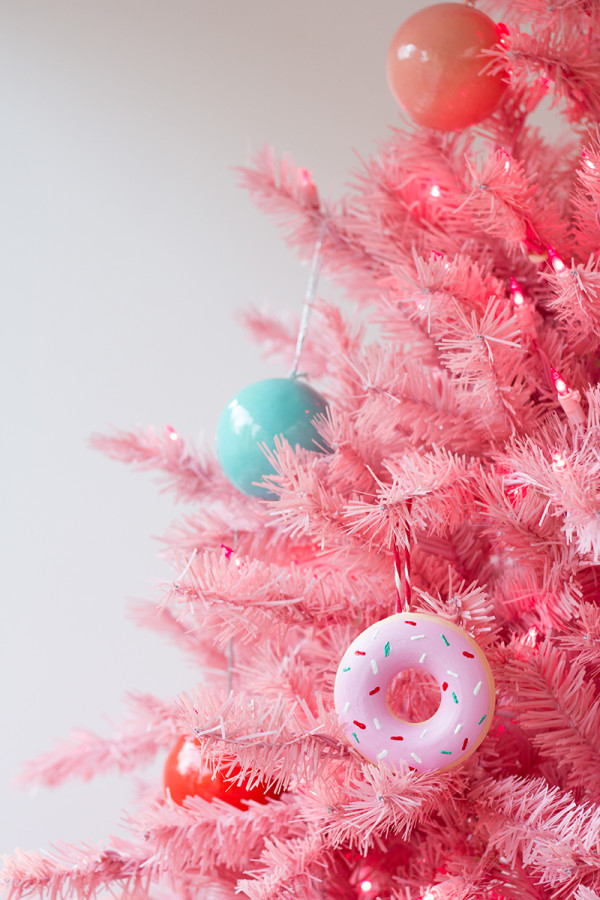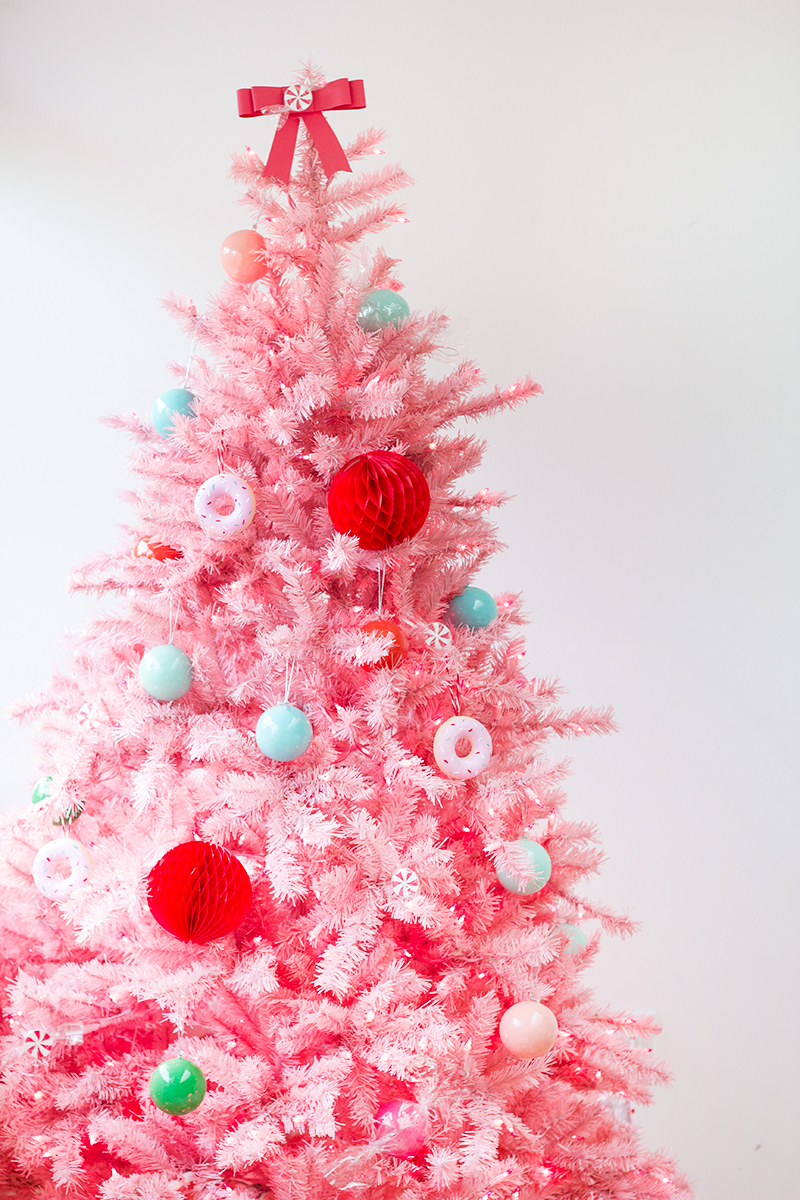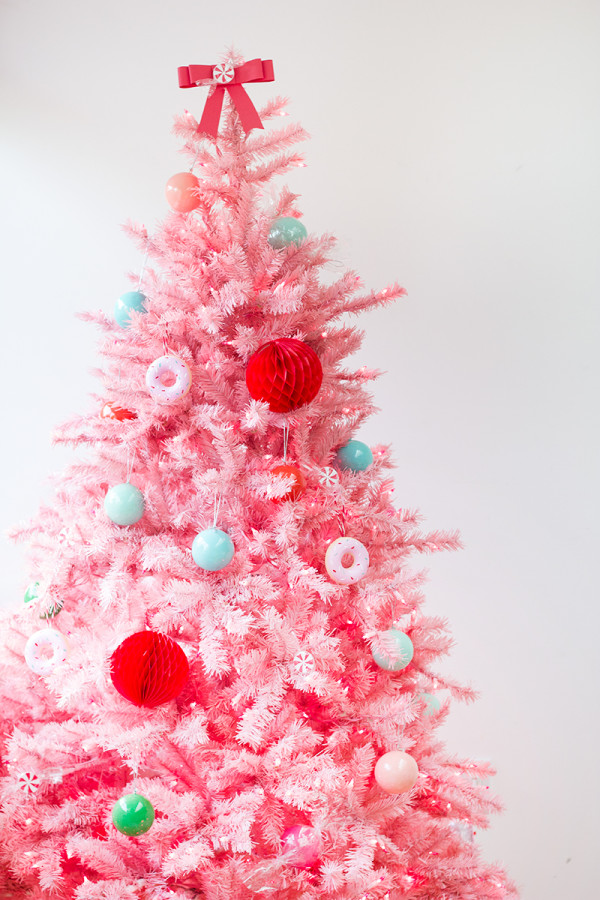 All Photos by Studio DIY
Now, about this tree. I have actually never in my life owned an artificial tree. We were always the real tree kind of folk, but this year, I had kind of been dreaming of a pink tree. Yep, pink. And when Christmas Tree Market got wind of my dream, they sent one over!! Ummm… dream come true!? I'm obsessed with it. For artificial tree newbies, we put it together pretty easily, too. BAM! And it worked oh so perfectly with my donut ornaments, and my candy ornaments too. Even a few honeycombs made their way in there! You can find the pink tree right here on their site, because I know you all want one too! Huge thanks to Christmas Tree Market for making my Christmas pink and perfect.
For more Christmas DIYs, head right over here!