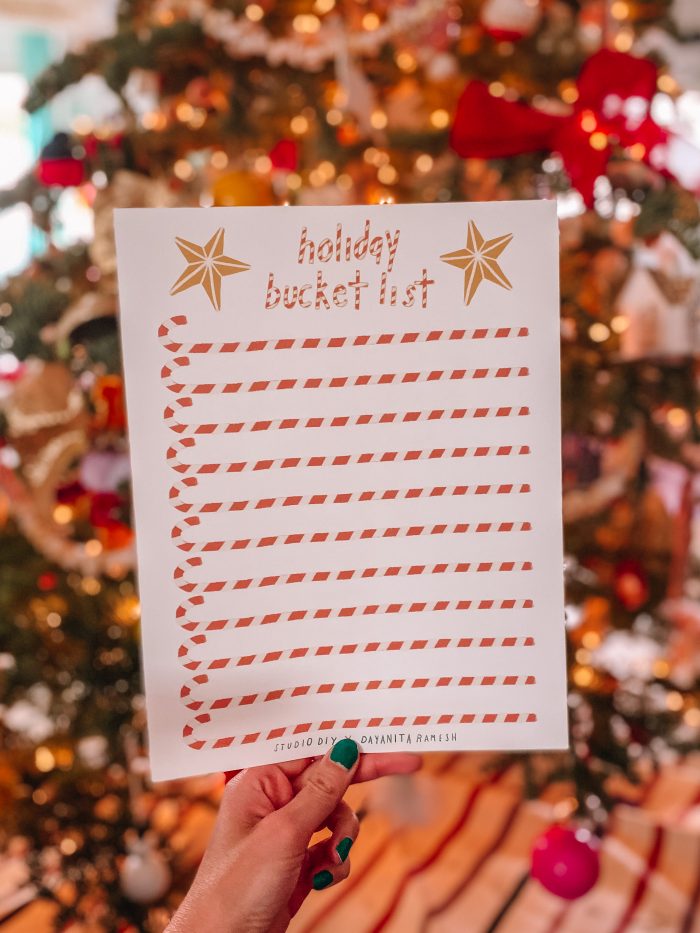 We had a lot of fun working through our Halloween bucket list, and now it's time to move on to a holiday version!
There's a free printable download for you and your family to create your own, plus some ideas for what's going on our Christmas bucket list this year!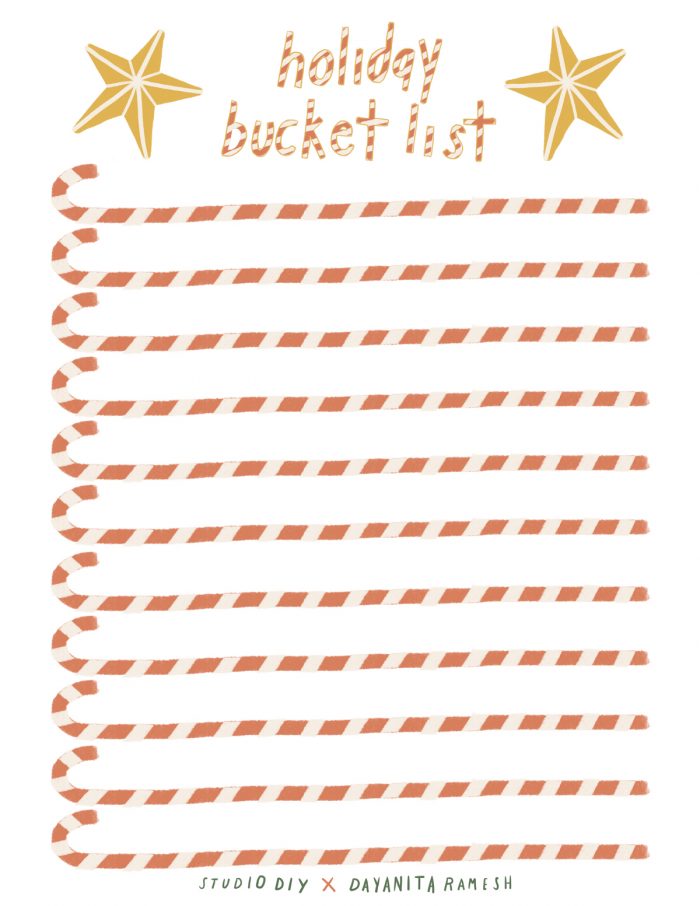 This is such a fun way to write everything down from your holiday season, and then you can keep it for a scrapbook some day! At least, that's what I'm doing. Just be sure to date it, as always, so you remember the year!!
Print yours below, designed by the incredible Dayanita Ramesh!
How To Print the Holiday Bucket List
Click the button below to download and print your Christmas bucket list!
The PDF can be printed on any printer and is sized to standard 8.5×11″ computer paper!
I like to print mine out on card stock so it's extra sturdy. It's fun to hang up on your fridge or elsewhere in your house to check items off!
Write a holiday "to do" on each line, one per candy cane!
Christmas Bucket List Ideas
Here are some ideas from our Christmas bucket list, past and present, to get you started. It's always good to have a mix of lots of easy ideas to check off and a few extra fun ones, too!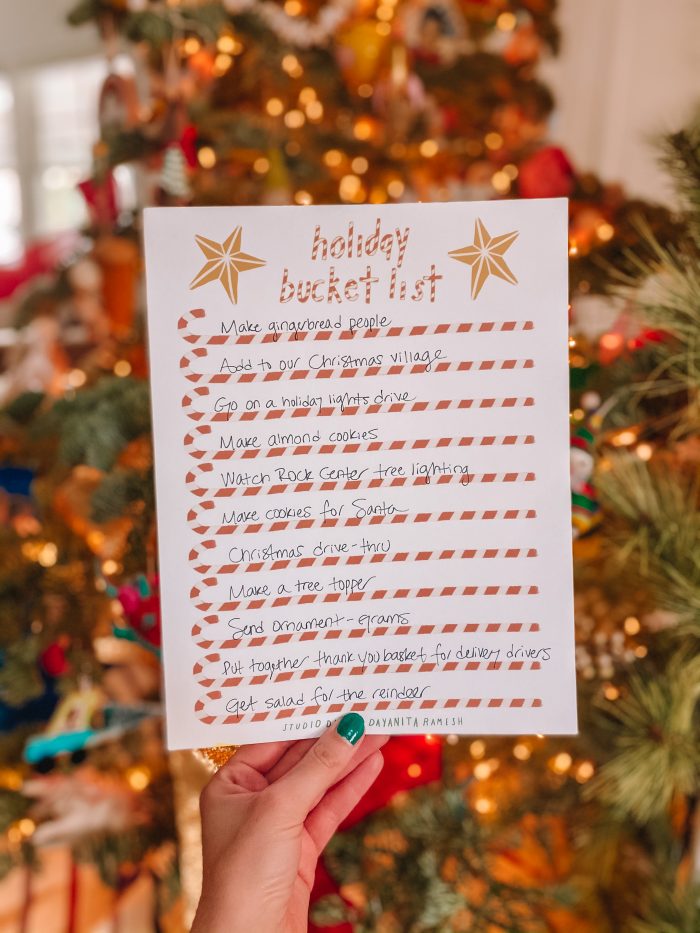 Design by Dayanita Ramesh | Photos by Studio DIY
What's on your holiday or Christmas bucket list!? Would love to hear what fun things you have planned this year!
If you're looking for another fun printable activity, check out our free printable holiday scavenger hunt here!