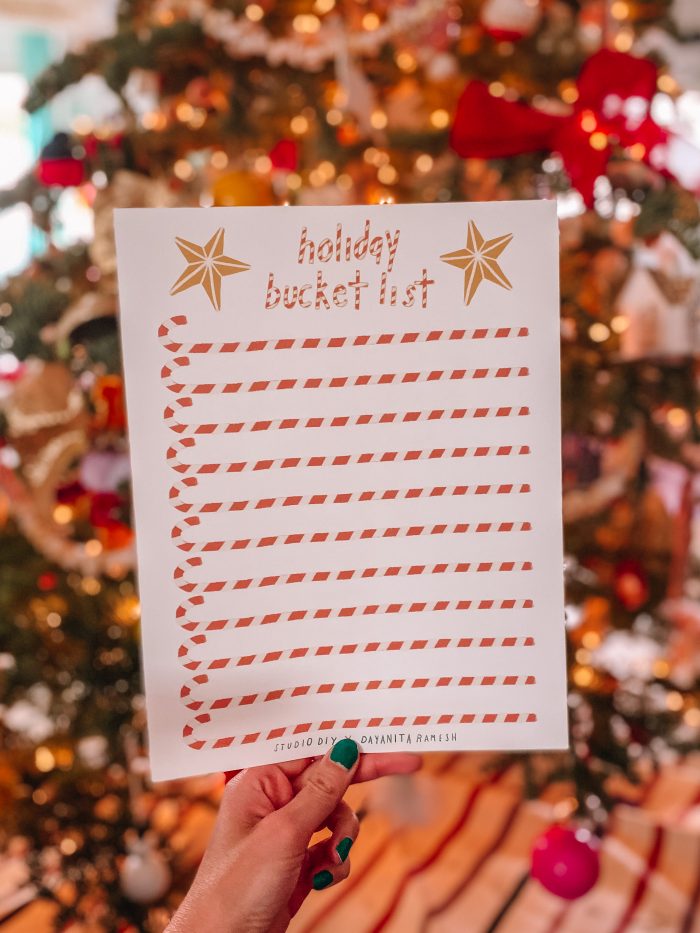 We had a lot of fun working through our Halloween bucket list, so we've got a holiday bucket list free printable for any of you out there looking to organize some of your holiday to-dos!!
This is such a fun way to write everything down from your holiday season, and then you can keep it for a scrapbook some day! At least, that's what I'm doing! =) Just be sure to date it, as always, so you remember the year!!
Print yours below, designed by the incredible Dayanita Ramesh!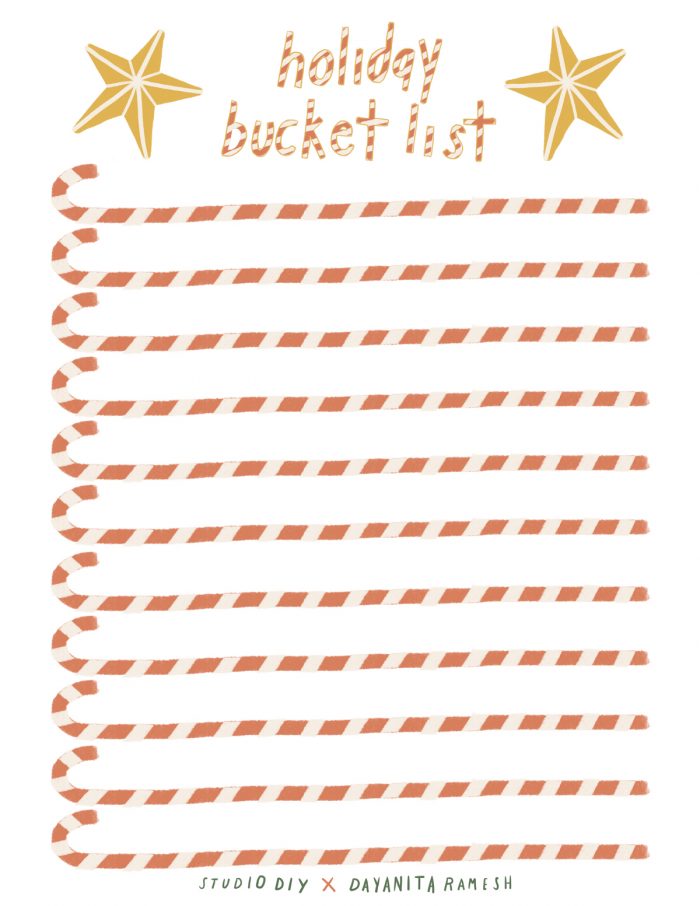 How To Print the Holiday Bucket List
Click HERE to download the Holiday Bucket List printable!
The above PDF can be printed on any printer and is sized to standard 8.5×11″ computer paper! I like to print mine out on card stock so it's extra sturdy. It's fun to hang up on your fridge or elsewhere in your house to check items off!
Write a holiday "to do" on each line, one per candy cane! 😉
What's On Our Holiday Bucket List
Admittedly, we filled this out after we already did a lot of other things that were on our imaginary bucket list, so here's a list of everything on ours and that we already completed too!
Make gingerbread people
Add to our Christmas village
Go on a holiday lights drive in our PJs
Make Jeff's uncle's almond coookies
Watch the Rockefeller Center tree lighting
Make (more) cookies (and candies) for Santa
Go to one of the Christmas Drive Thrus here in LA
Make a tree topper
Send out ornament-grams
Put together a thank you basket for the delivery drivers and postal works coming to our house
Get "salad" for the reindeer (A certain three year old has been *VERY* insistent about this. Haha!)
Watch The Nutcracker
Add to our Christmas tree forest
Watch a zillion Christmas movies!!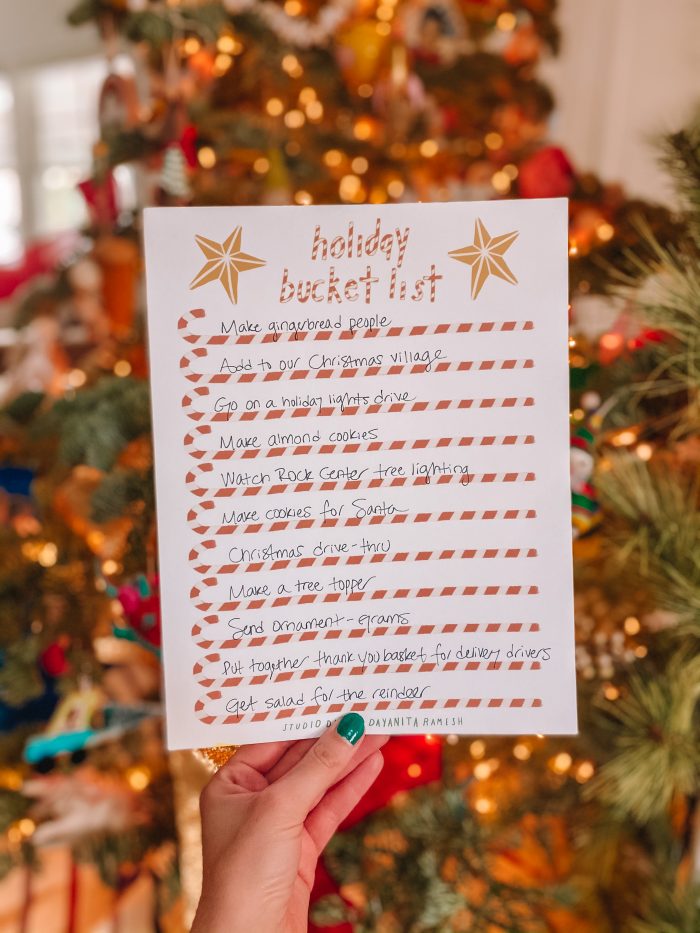 Design by Dayanita Ramesh | Photos by Studio DIY
What's on your holiday bucket list!? Would love to hear what fun things you have planned this year!
If you're looking for another fun printable activity, check out our free printable holiday scavenger hunt here!