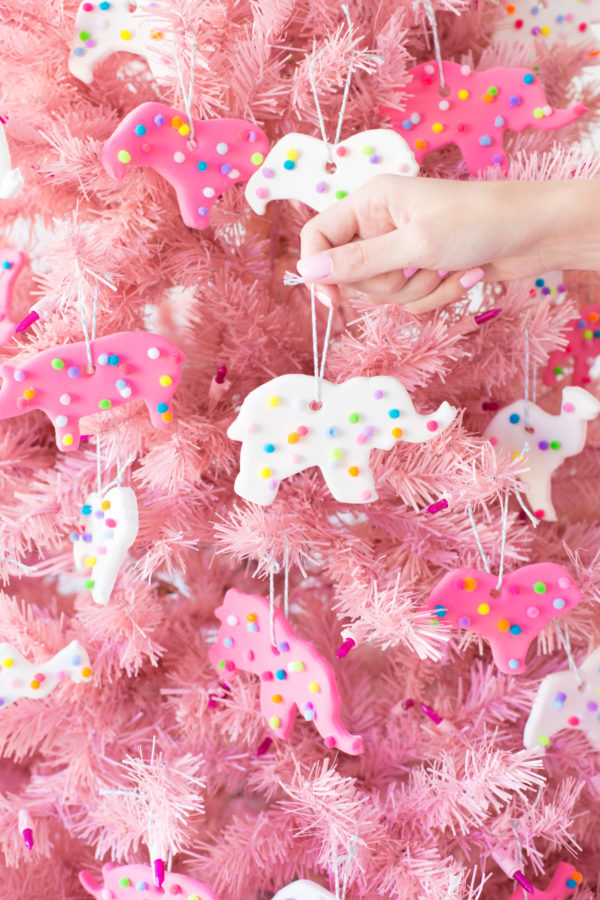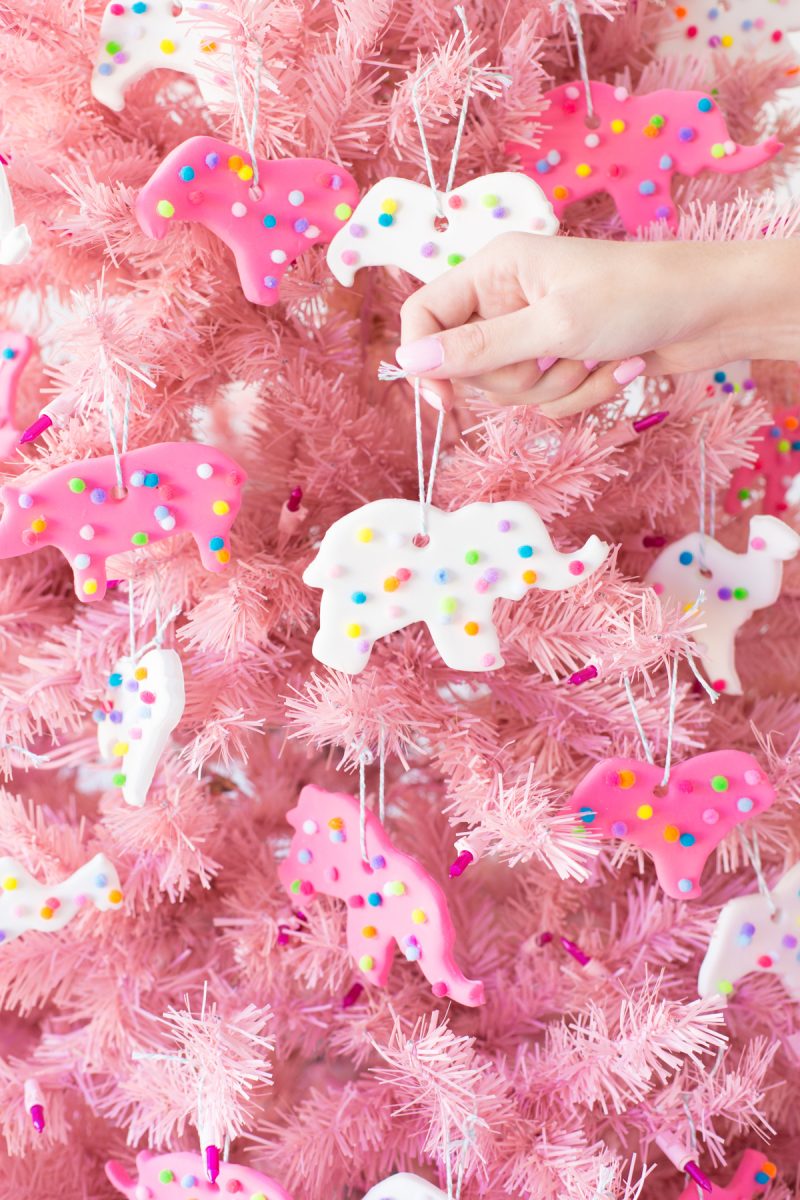 It's that time!! If you're new here, every year we make an ornament that we send out to the awesome folks that we've worked with this year, friends of the blog and our big extended team (which keeps on growing!) that makes Studio DIY run so smoothly! We try to pick a theme that represents the year. In the past, we've done donuts, emojis and fries.
This year… we had to go with the breakout star of 2016, the circus animal cookie!!! I'm pretty obsessed with how easy we made the ornament this year so you guys could recreate it! It's just our fave clay and pom poms! You can make a whole circus animal cookie ornament safari. 😉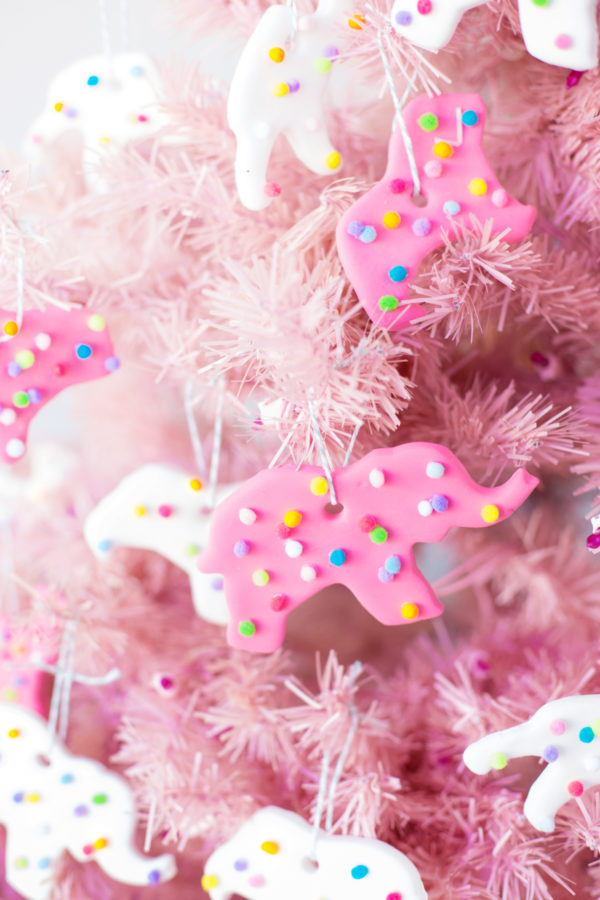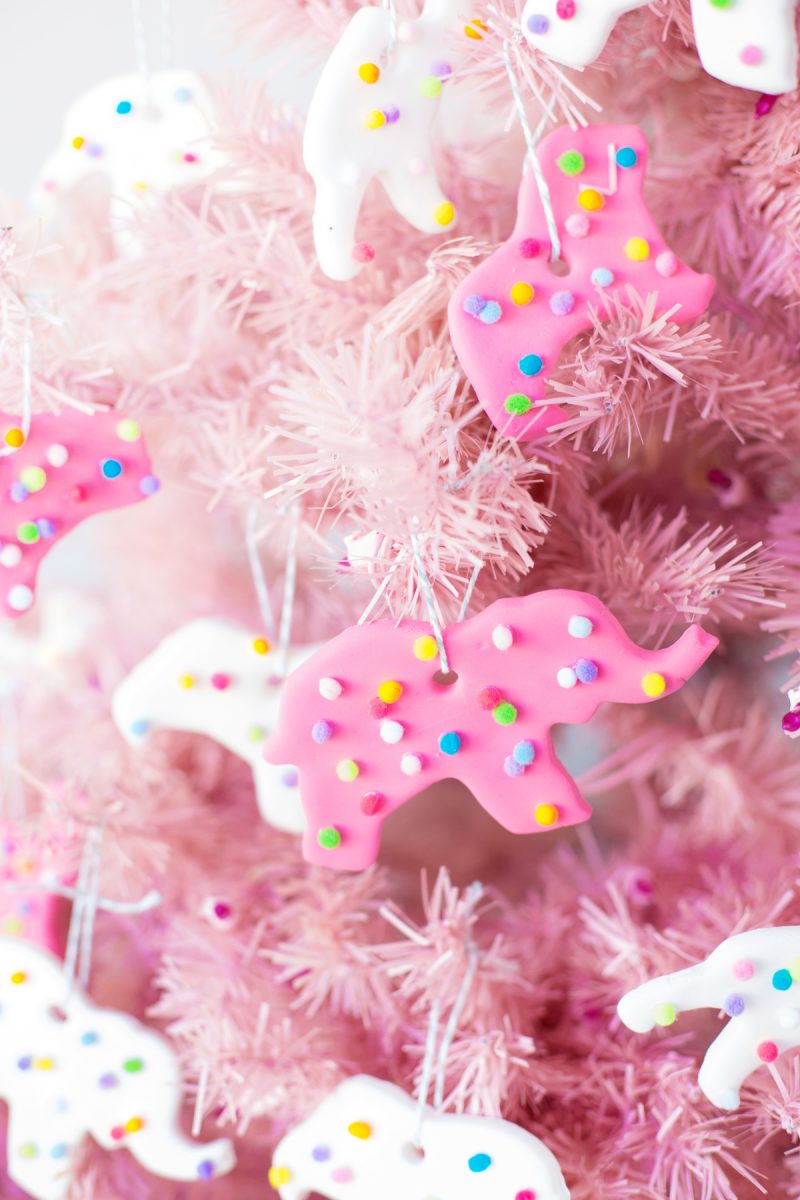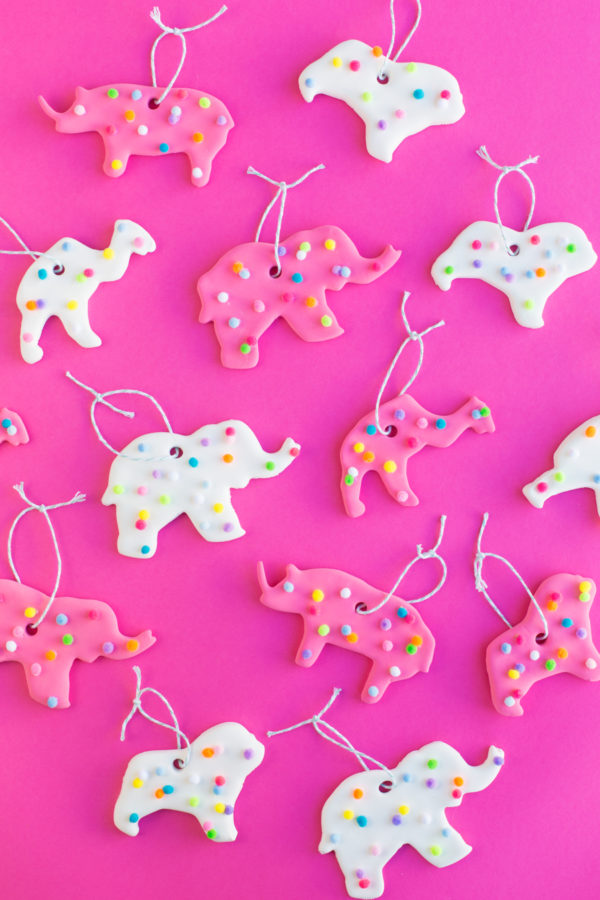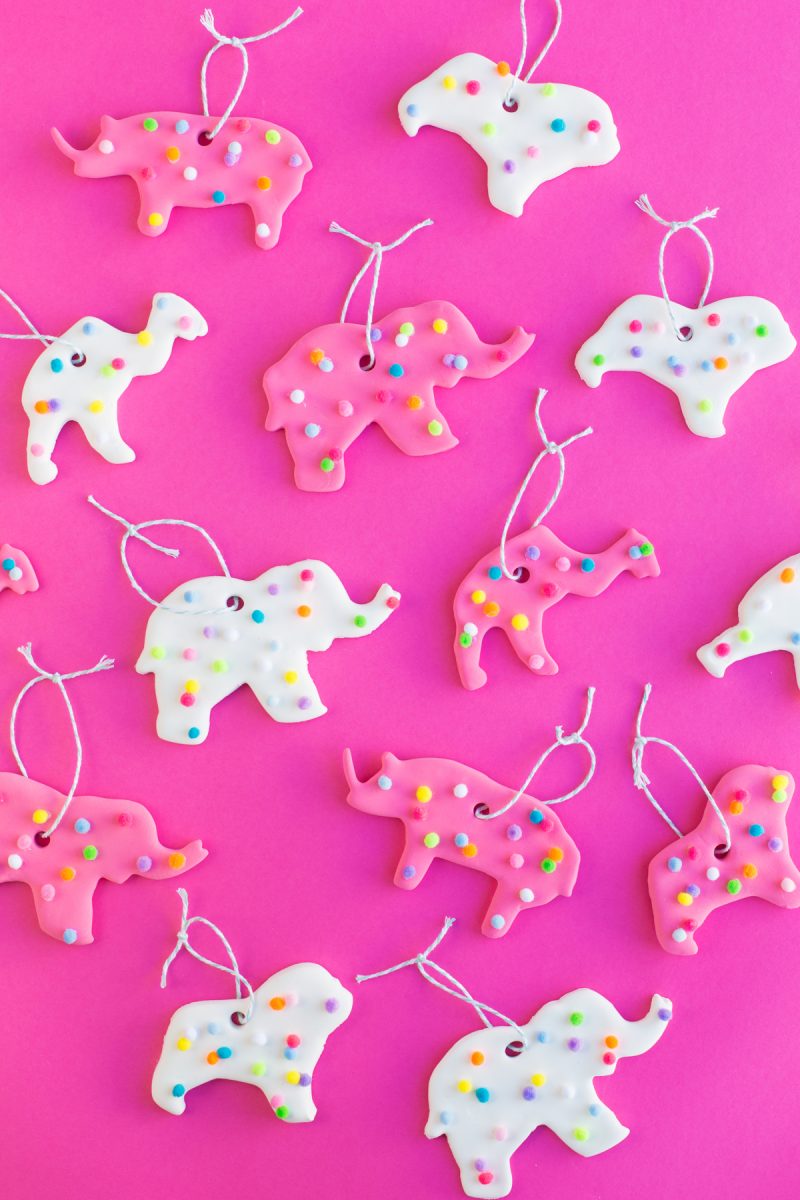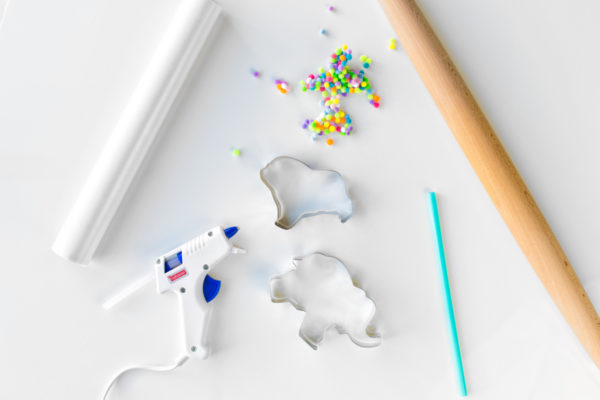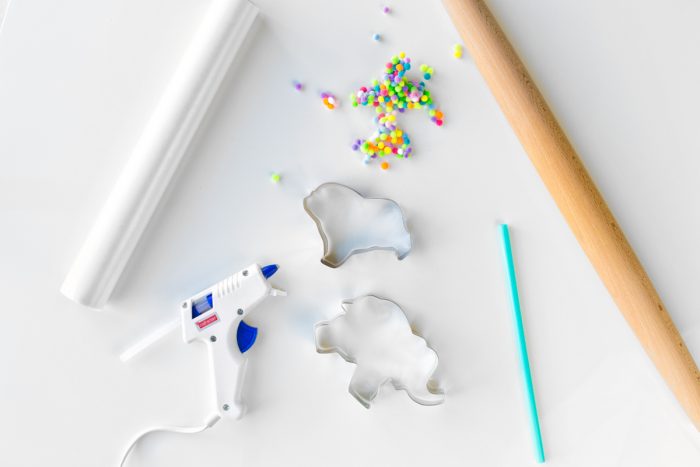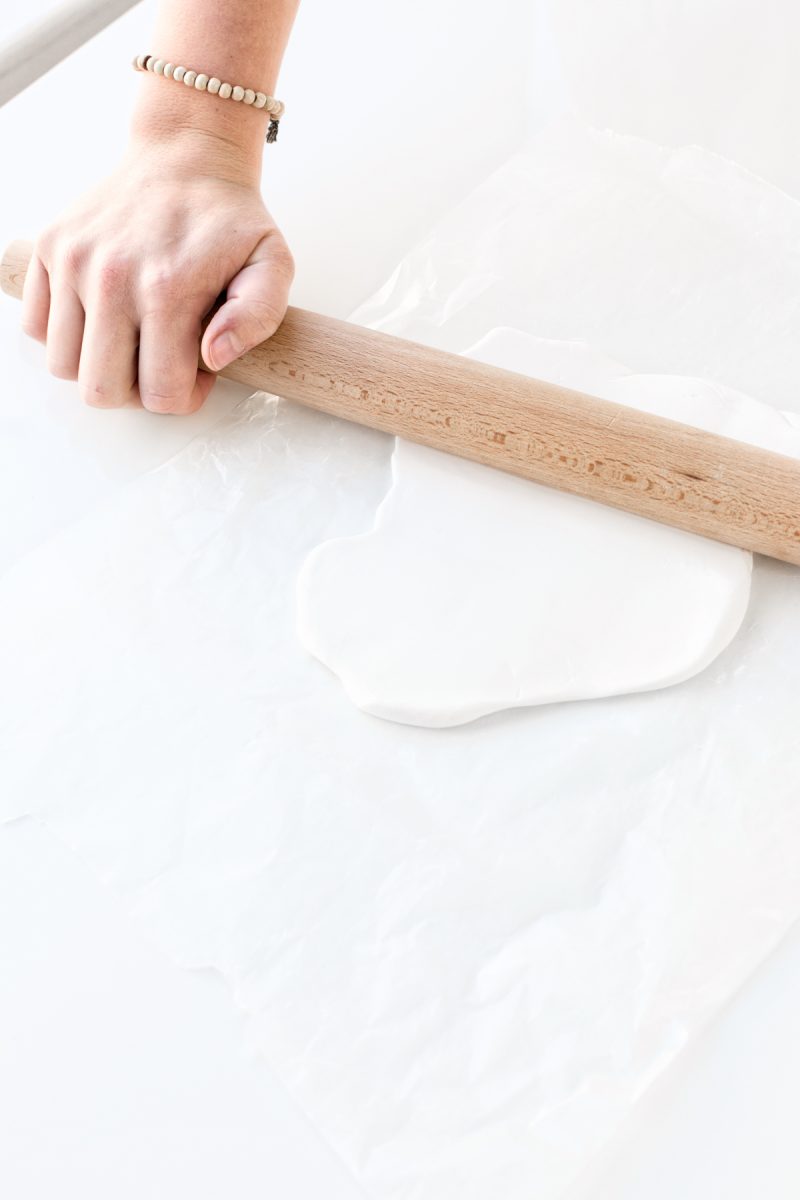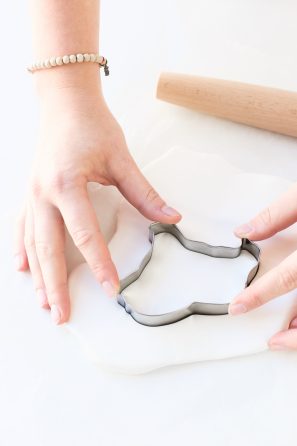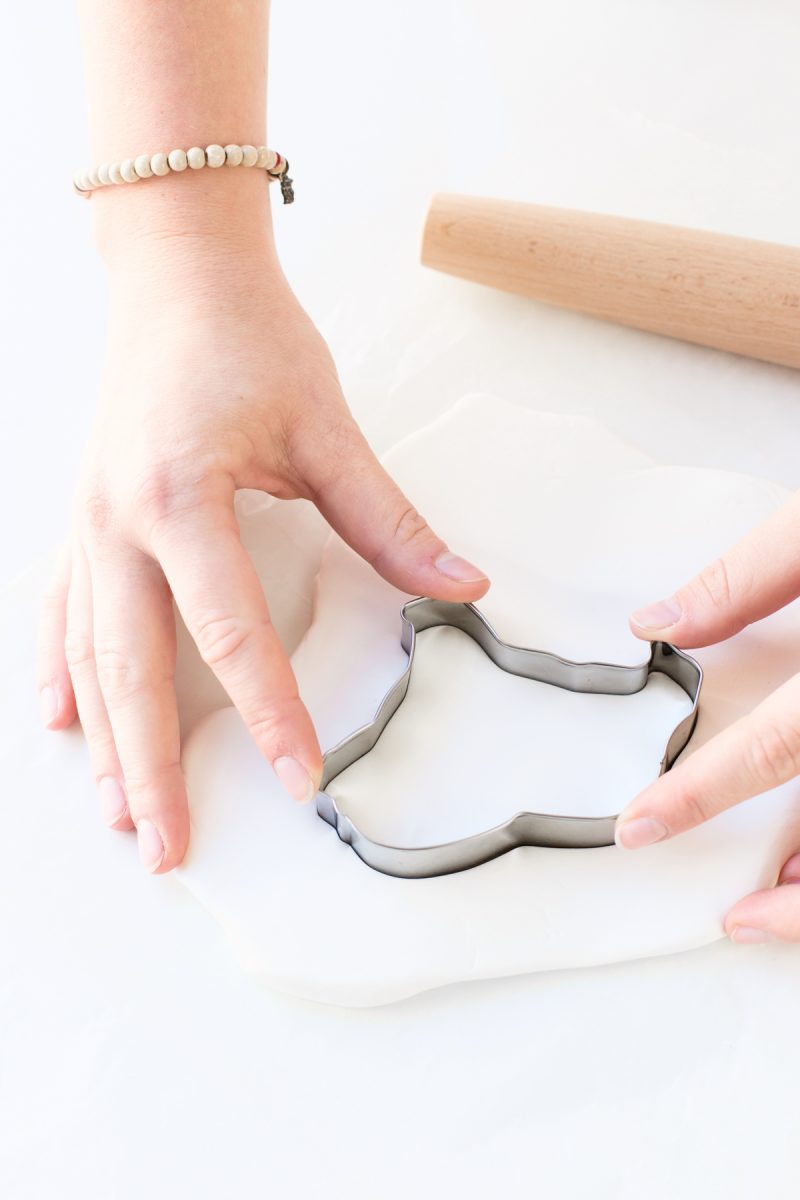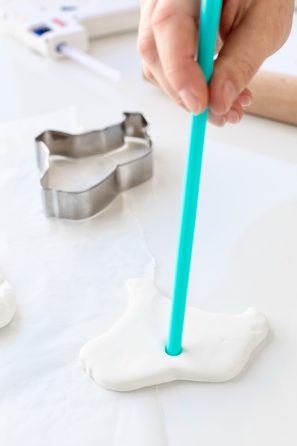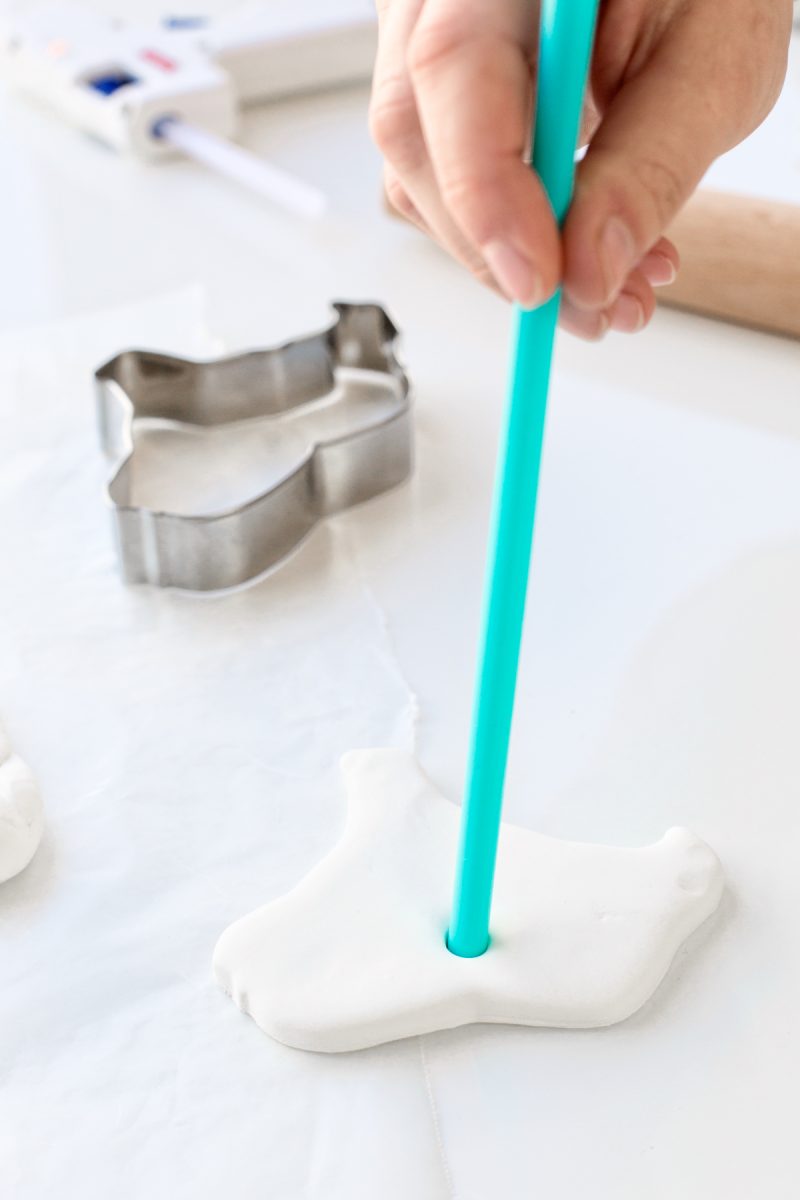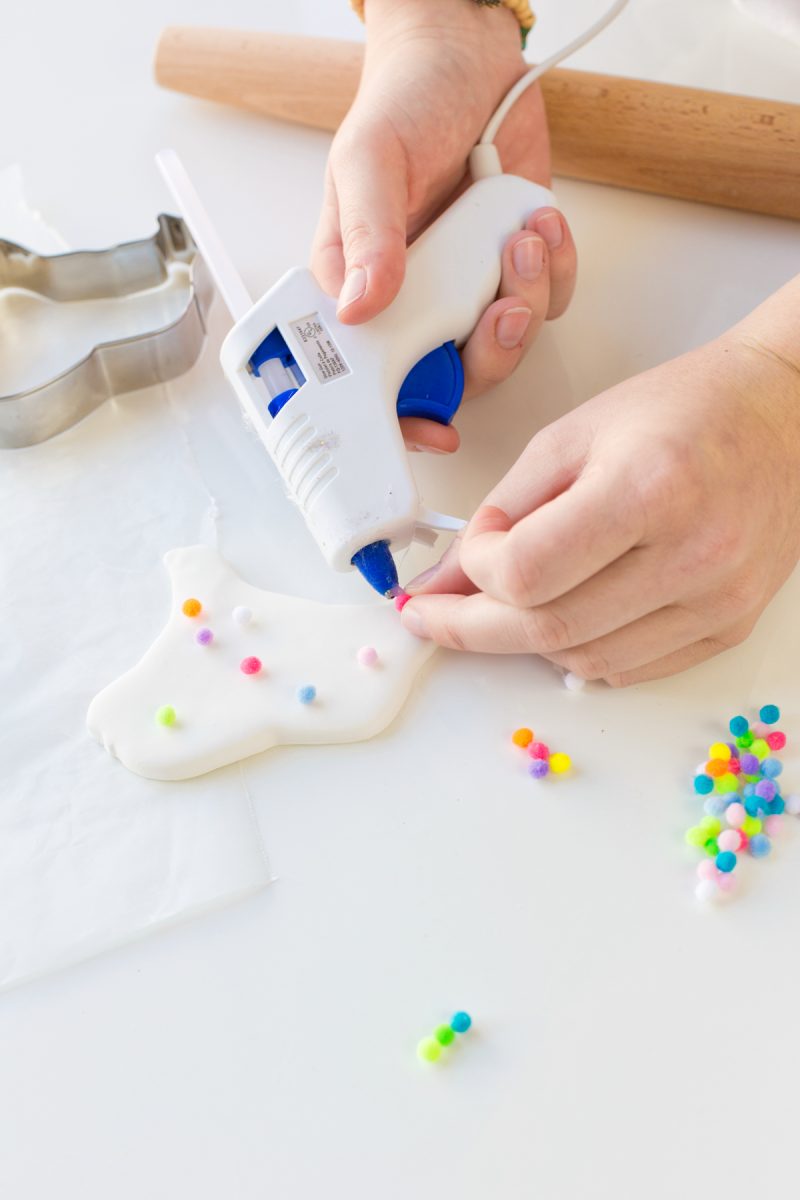 DIY Circus Animal Cookie Ornaments
Total Time: One Hour (Plus dry time!)
Supplies
Model Magic Clay in White and Pink
Animal Cookie Cutters (We used these: elephant, camel, rhino, lion)
Rolling Pin
Wax Paper
Cooling Rack (Optional)
Plastic Straw
Tiny Pom Poms
Hot Glue Gun or E6000 glue
Twine or Ribbon
Directions
1. Roll out the model magic on a piece of wax paper until it's about 1/4" thick.
2. Use the cookie cutters to cut out animal shapes. If you're making several like we did, continue balling up and re-rolling the model magic scraps to get as many as you can.
3. Use a straw to make a hole in the top of each, about 1/2" away from the upper edge of the animal.
4. Keep the shapes on wax paper overnight to dry. Then either flip them over or preferably, place them on a cooling rack so that air can access all sides and dry 'em quick!
5. After about 24 hours they should be pretty dry to the touch. If you haven't used model magic, FYI it doesn't really "harden", it just dries. It is super light and puffy, but holds it's shape great!
6. Glue the tiny pom poms to each shape.
7. Tie a piece of twine or ribbon through each hole and they're ready to go!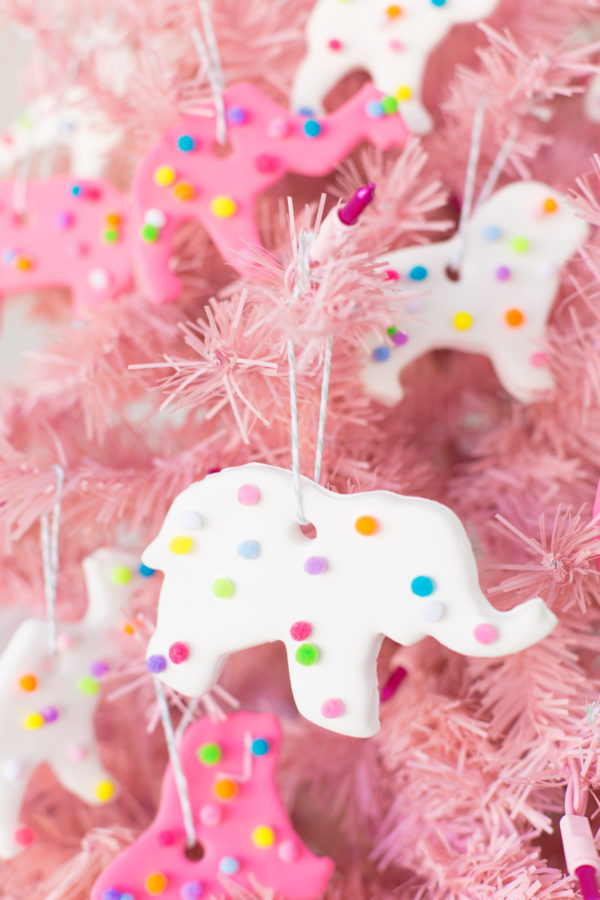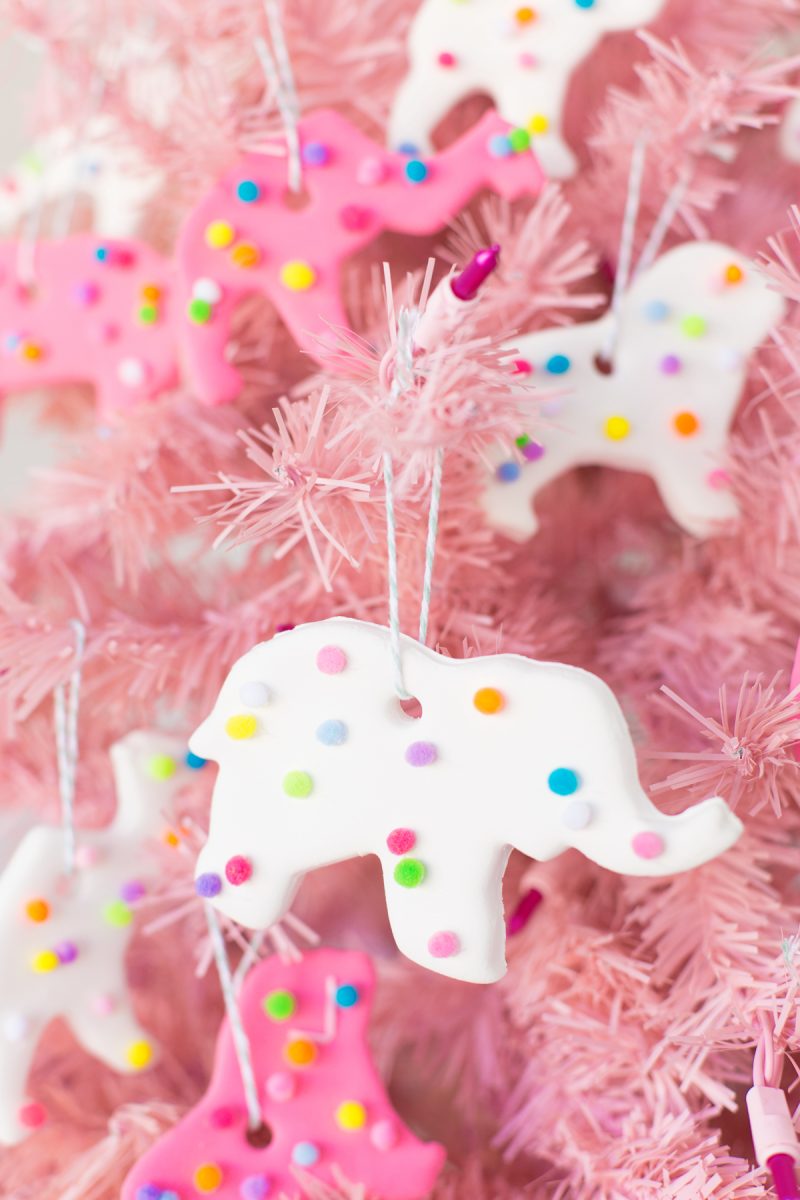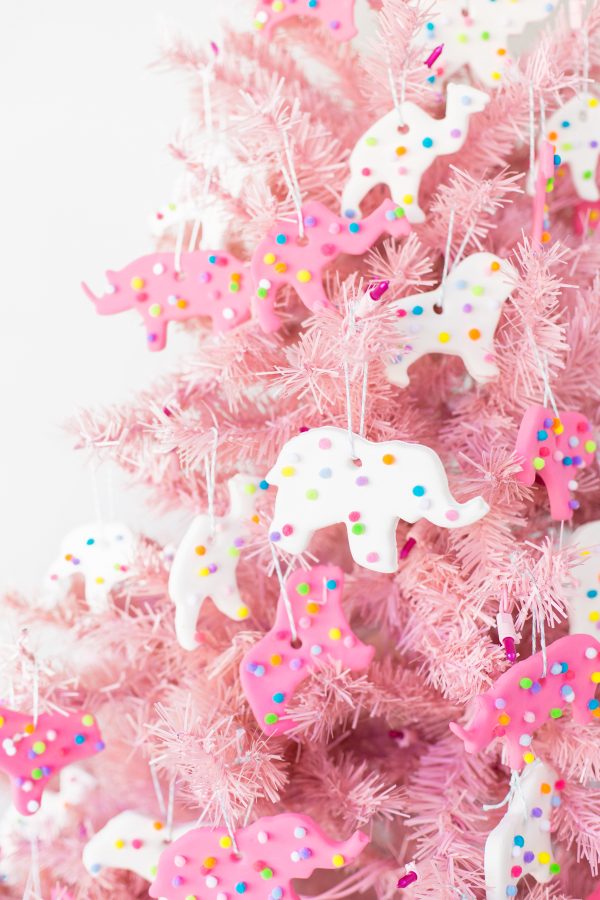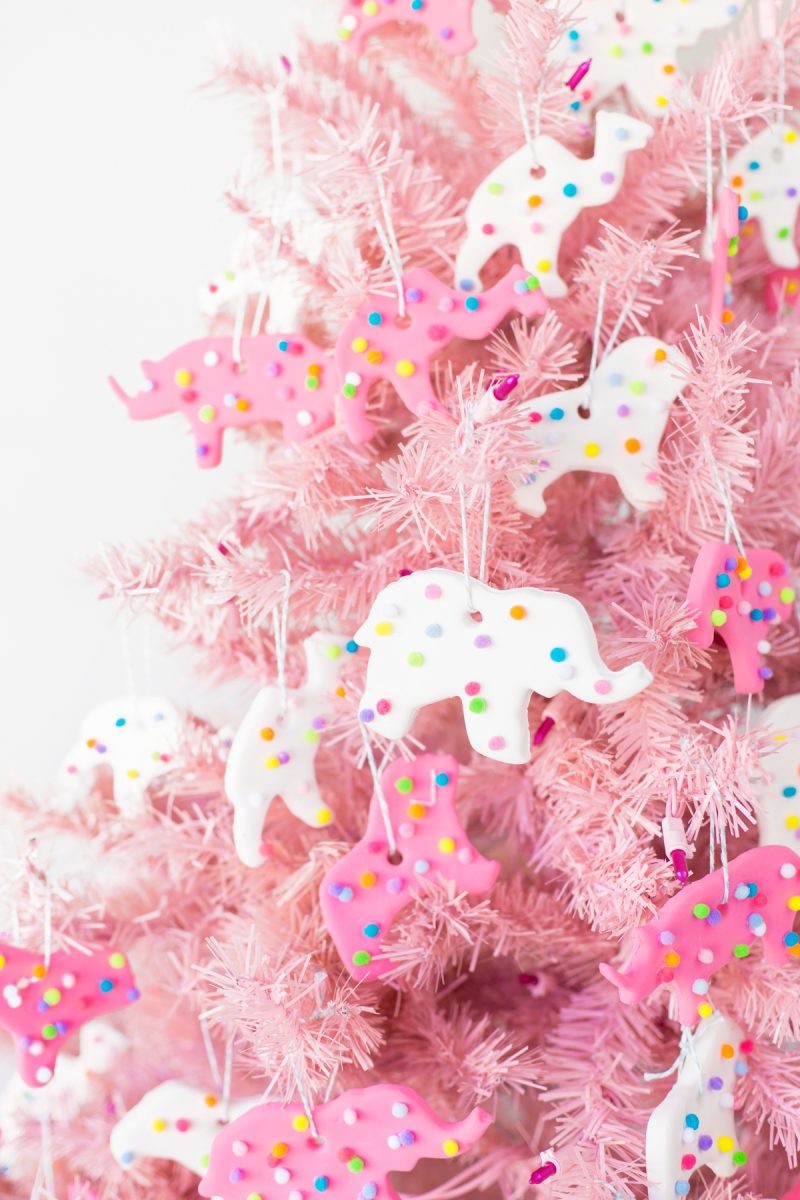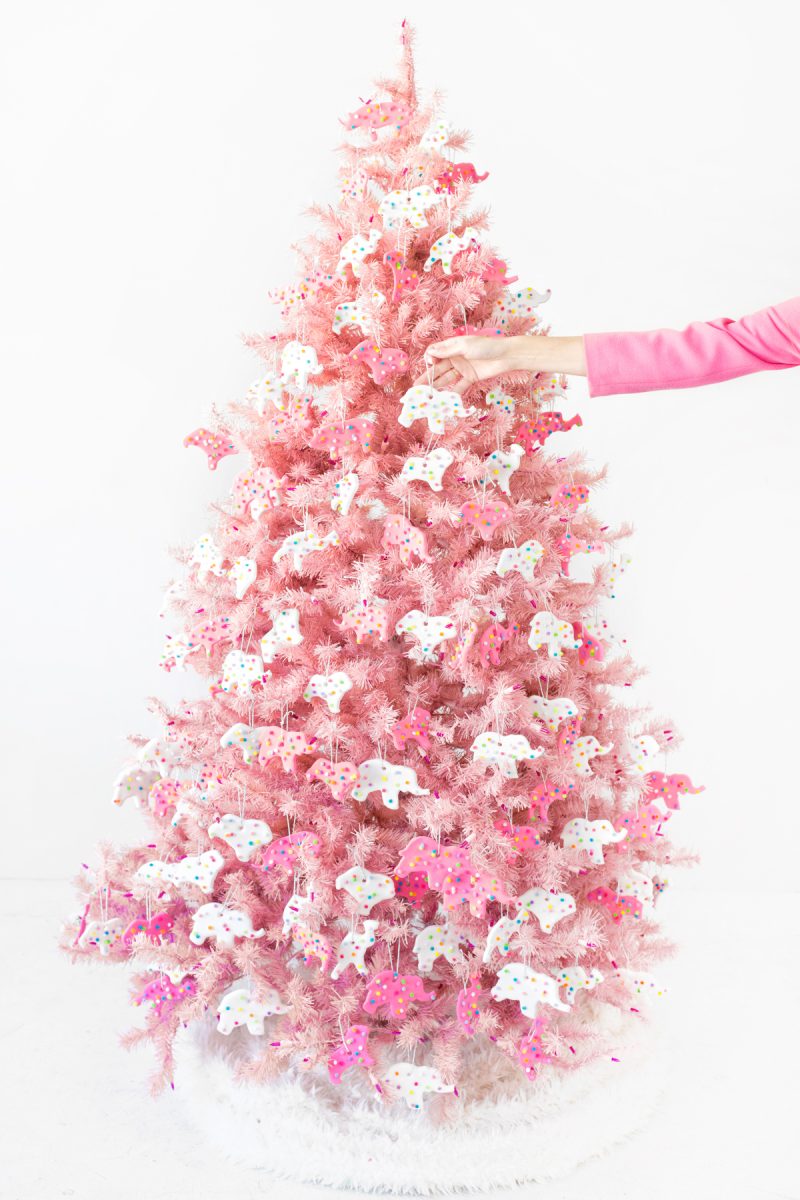 Photos by Jeff Mindell
Be sure to stay tuned to our YouTube channel this weekend because we took this idea to the next level anddddd there may be a giveaway involved for subscribers!!! SO EXCITED!!!