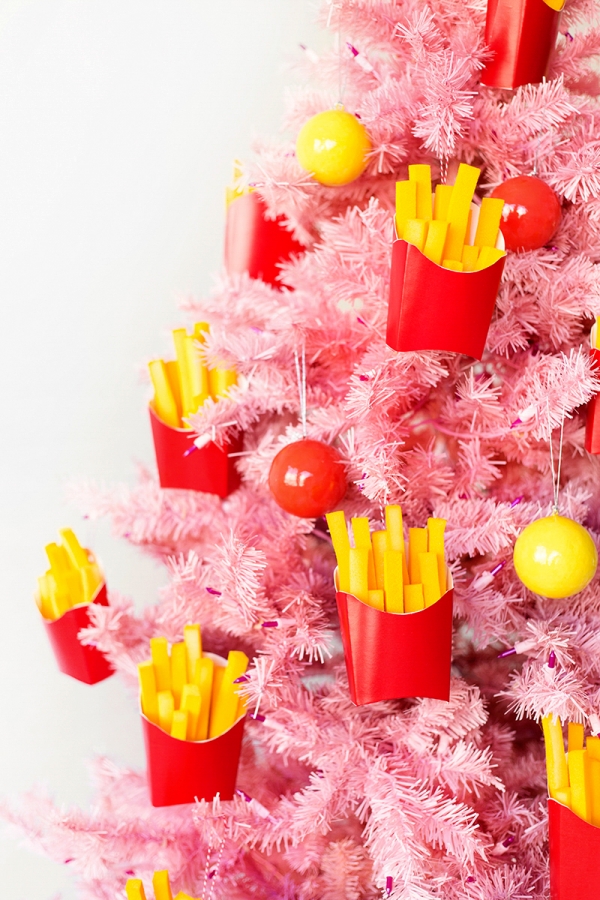 Every year we put together a little holiday package of cheer to send to friends and folks who've helped make Studio DIY the best it could. And we always include a DIY ornament that symbolizes a running theme for the year. First it was party hats, then donuts, followed by emojis and now… fries! Before guys. Except just fries this time, because some guys helped us along the way too, ya know!!! After our fries costume was such a hit we knew DIY french fries ornaments were in order… and these would be the BEST gift for your BFFs to proudly display on their tree.
I actually love the idea of exchanging ornaments with friends each year, don't you!? Let's make 'em!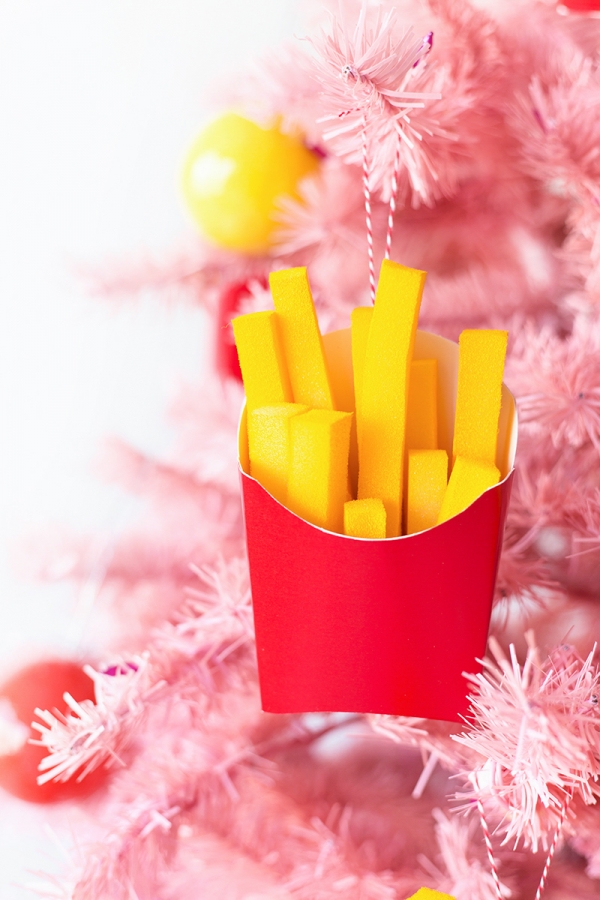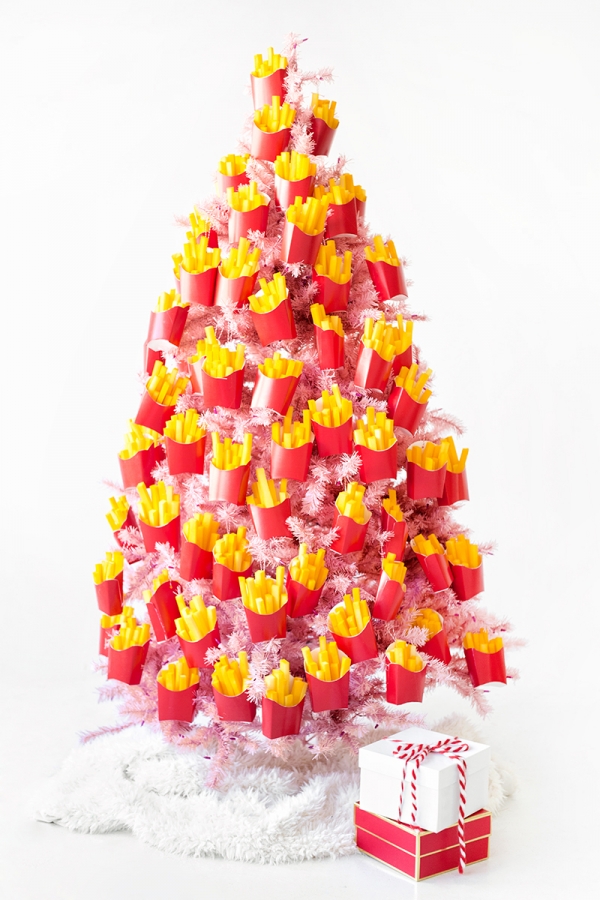 1/2″ Thick Upholstery Foam (Or 1″ Foam, which you'd need to cut in half. If you're only making one or two ornaments, your best bet for either is to go to your local craft or fabric store and see if you can buy a small amount!)
Yellow Paint + A Paintbrush
French Fry Containers (You can use a template like this, then trace + cut out of red cardstock!)
Baker's Twine
Hole Punch
Scissors
Hot Glue Gun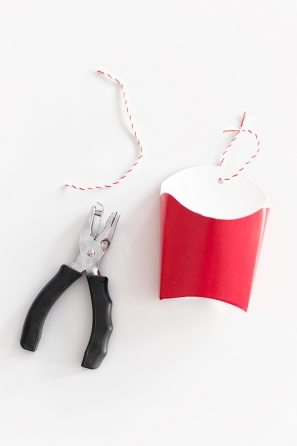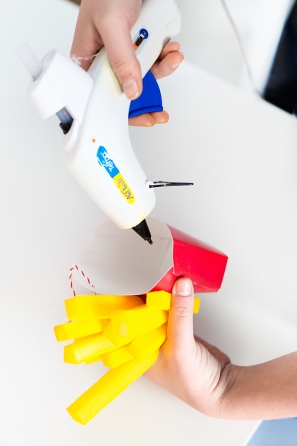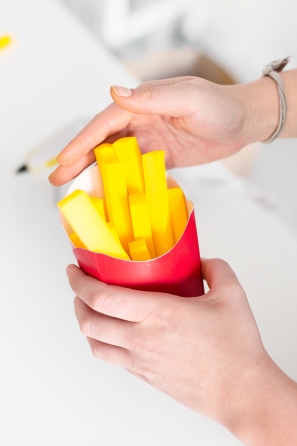 1. Cut a strip of upholstery foam about 1/2 inch wide. Then cut the long strip into different size fries. You'll need 10-12 fries per container, depending on how big yours end up being. Paint all of your fries yellow and let dry completely.
2. Punch a hole in the upper back of your fry container and string a piece of baker's twine, about six inches long, through. Tie a knot.
3. Cover the bottom of the container with hot glue.
4. Quickly place your fries into the container so they attach to the glue at the bottom. The larger fries should be in the back, smaller in the front. Let set and you're done!
Photos by Jeff Mindell | Fries Before Guys Print from Design & Happiness
And if you're feeling REALLY ambitious… you can make a whole tree full! Ha! What's our motto!? #moreismore
p.s. A disco ball tree!