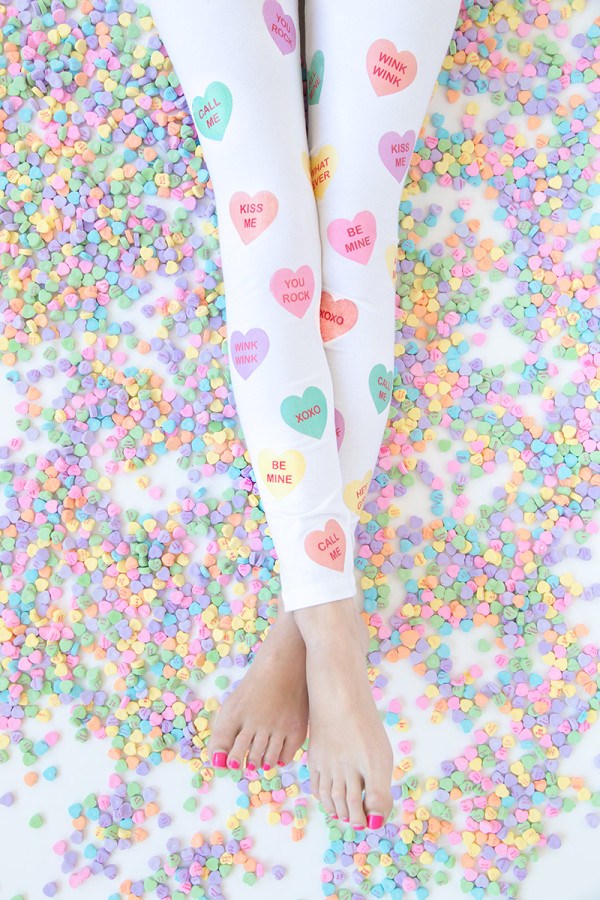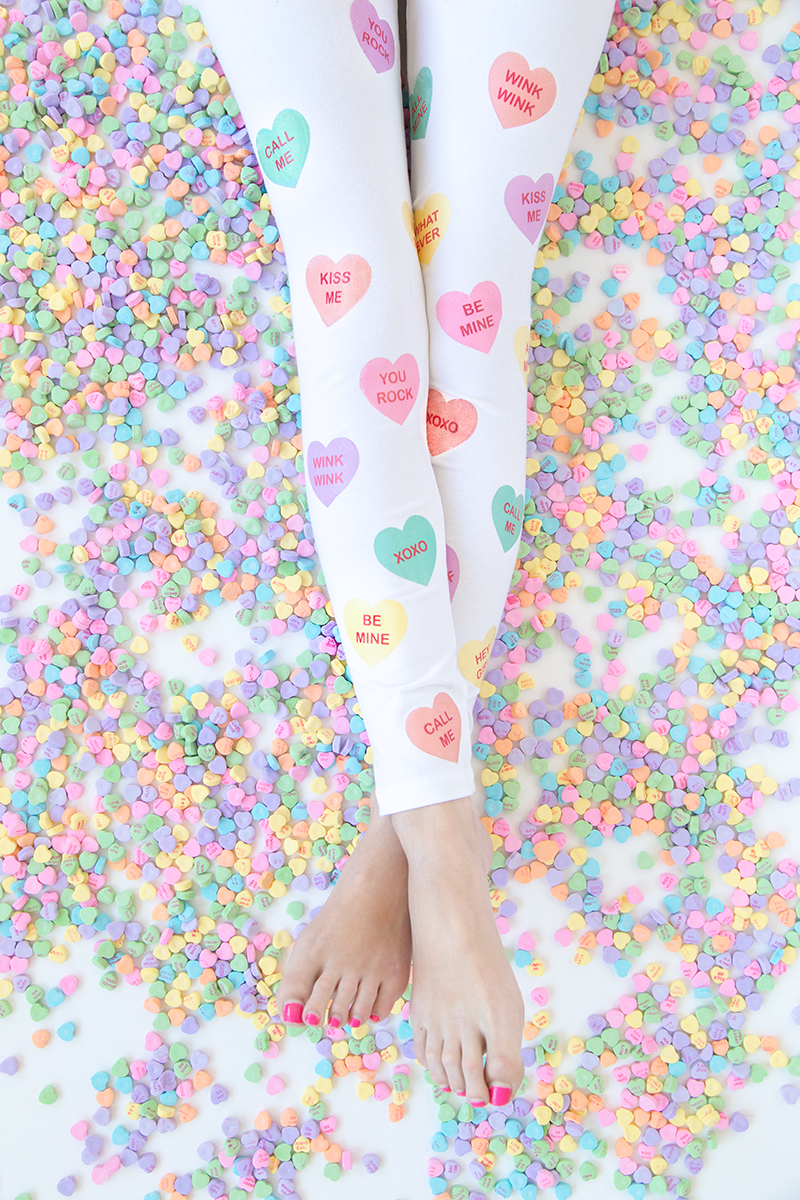 You didn't really think I'd let you get through Valentine's Day without a conversation heart project… did you? It's become tradition, with cakes, donuts, balloons, piñatas, sunglasses… you get the point. And now a project of the wearable variety to add to the collection… leggings!!! Complete with printable conversation hearts. Just print + iron on to your heart's desire!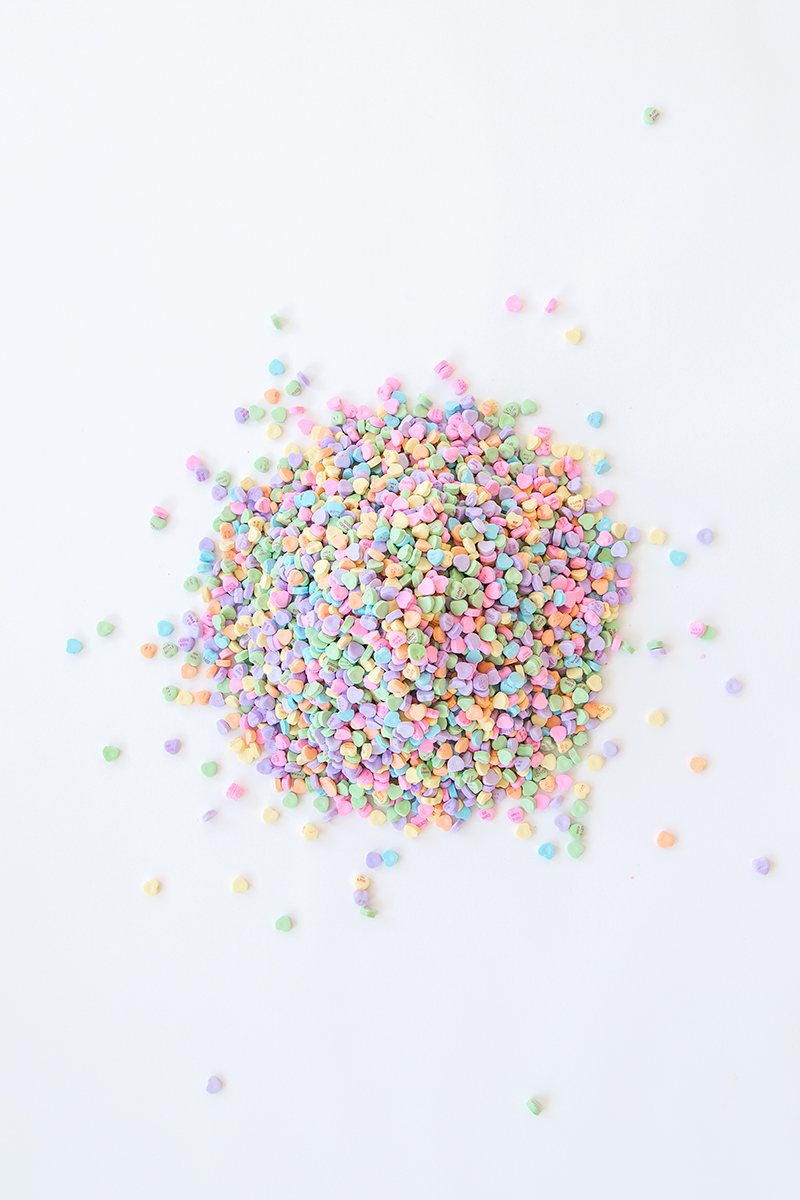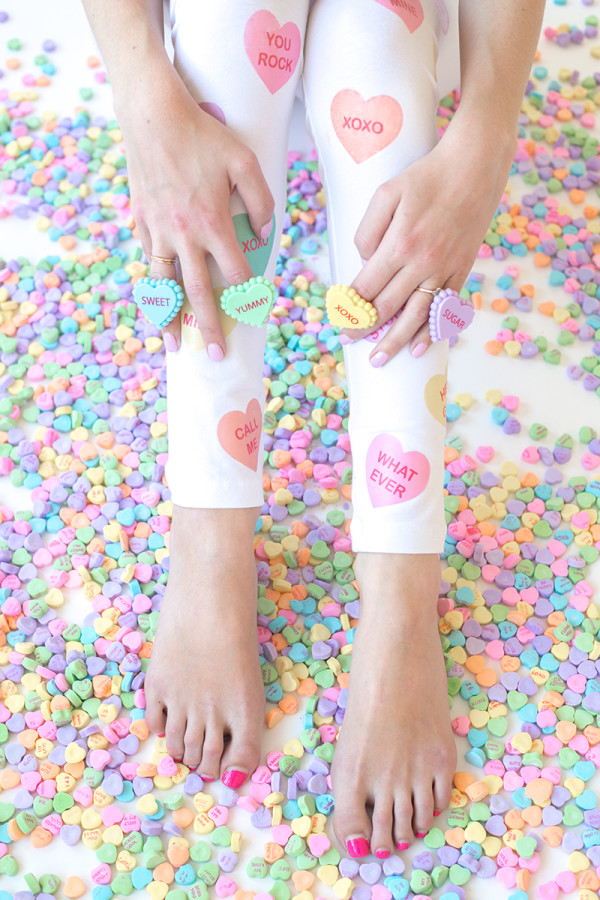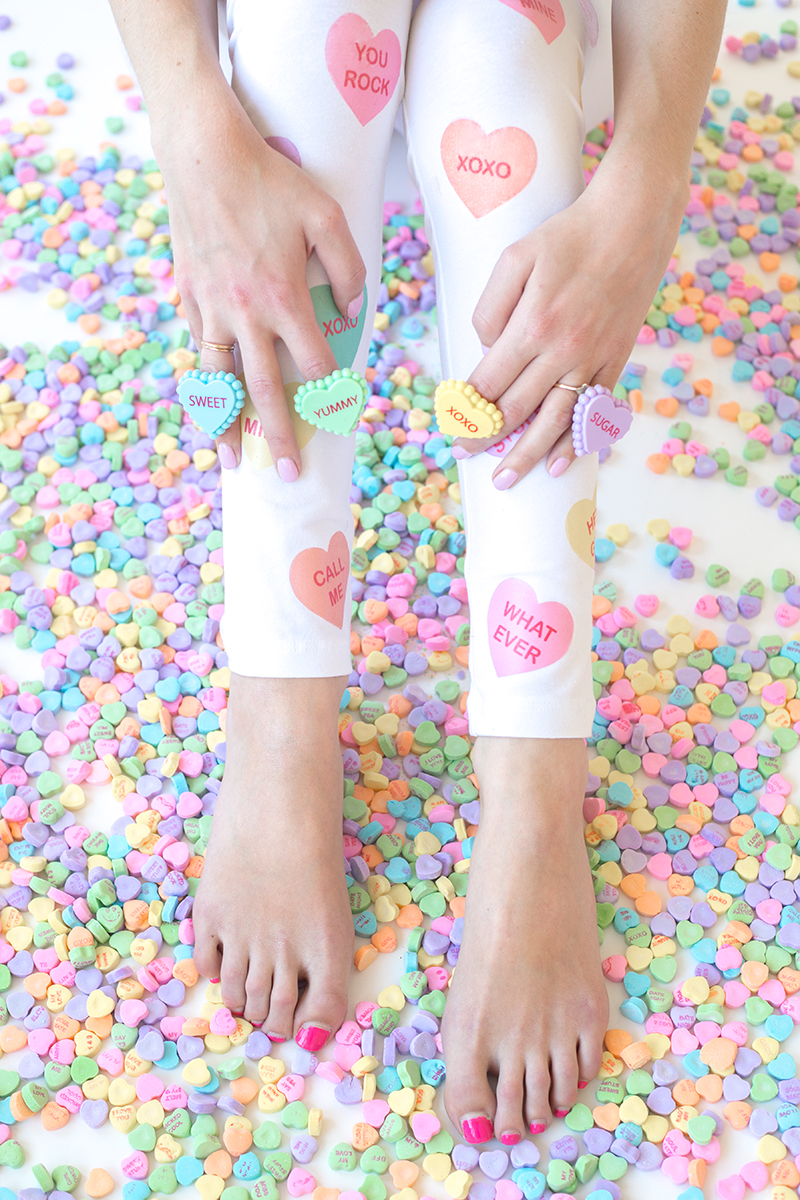 Click through for the full tutorial!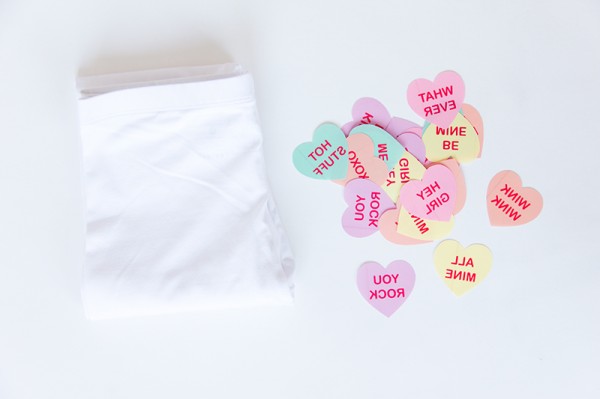 Leggings (I used these white ones!)
Iron-on Transfer Paper (Purchase at a craft or office supply store, or online here)
Printable Conversation Hearts (Click HERE to download!)
Ink Jet Printer
Scissors
Iron + Ironing Board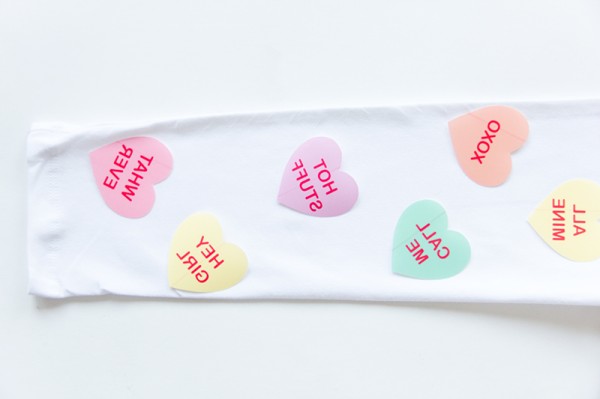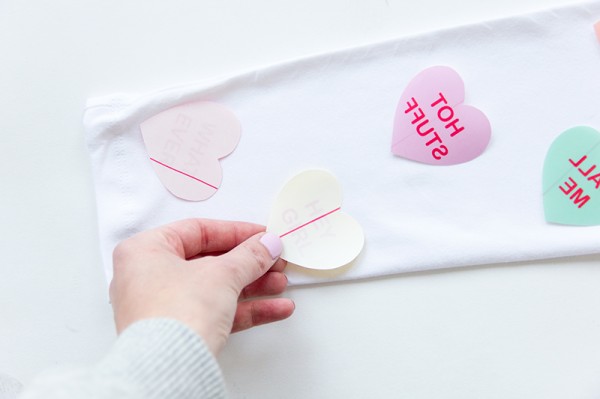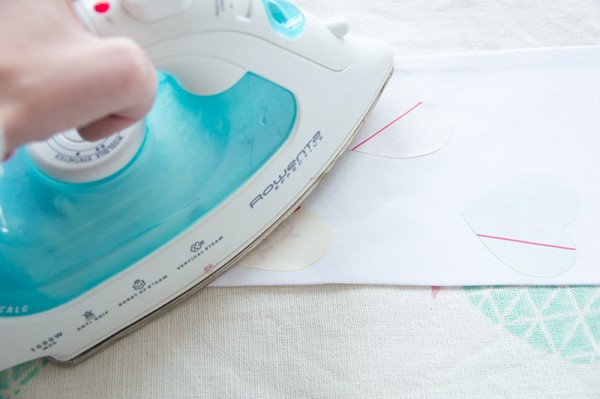 1. Download and print the conversation hearts. They are mirrored on purpose, as you'll need to print them as such. Print on your iron-on transfer paper according to the package's instructions and cut out your hearts. I used about 10 to cover the front of each leg.
2. Once cut out, I find it helpful to lay out the hearts (right side up) to get an idea of where I want the colors and phrases placed. (NOTE: After wearing mine around for awhile, I found that the hearts I placed on my knees didn't wear very well because they were constantly being bent and stretched. If possible, try to avoid placing directly on top of the knee.)
3. Once you're happy with the placement of the hearts, flip them over so the colored side is face down.
4. Iron on according to package instructions, a few hearts at a time. (NOTE: Do not remove the backings of each heart as you go and try not to iron back over a heart once you've ironed it on.) Remove all the backings at once after all the hearts have cooled.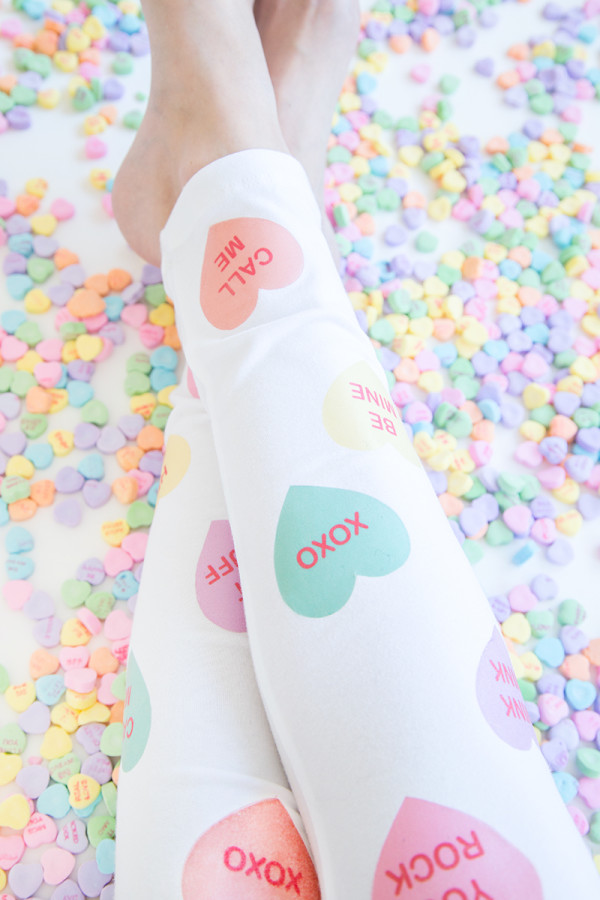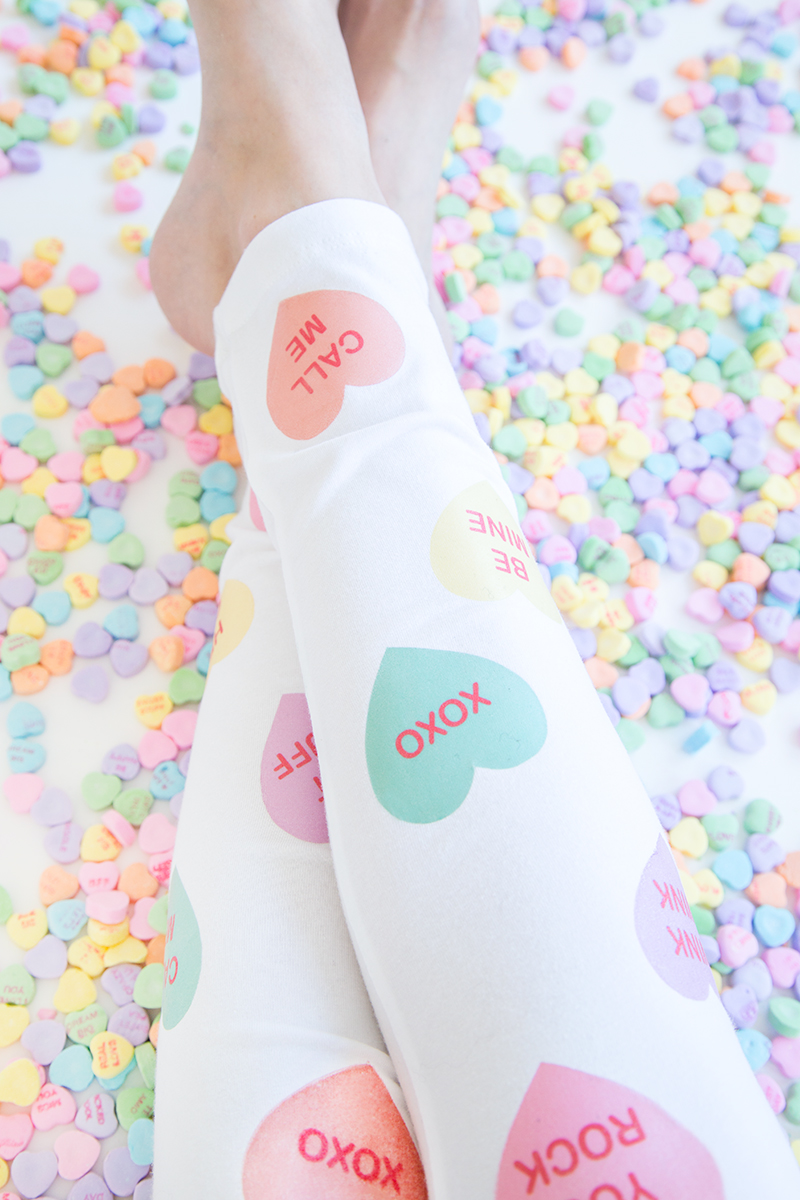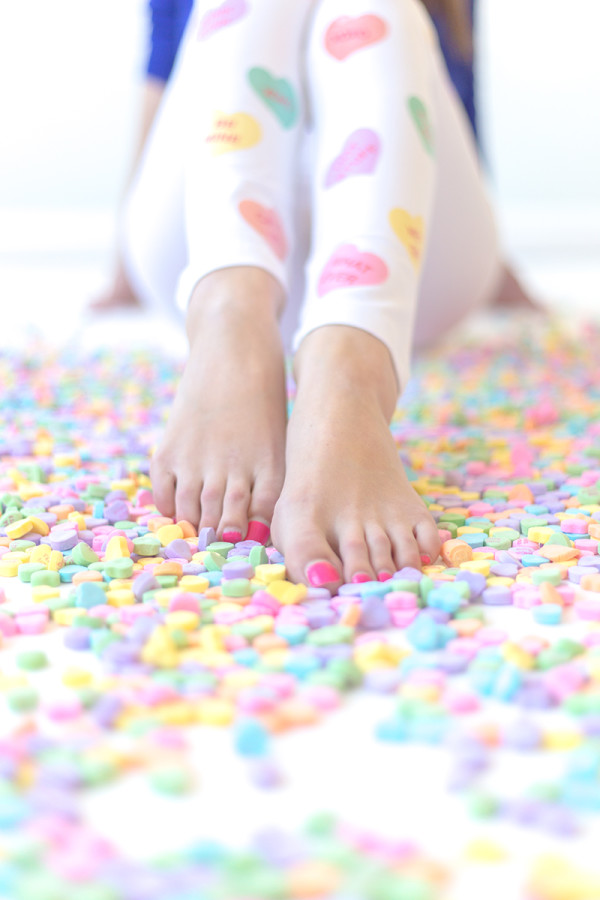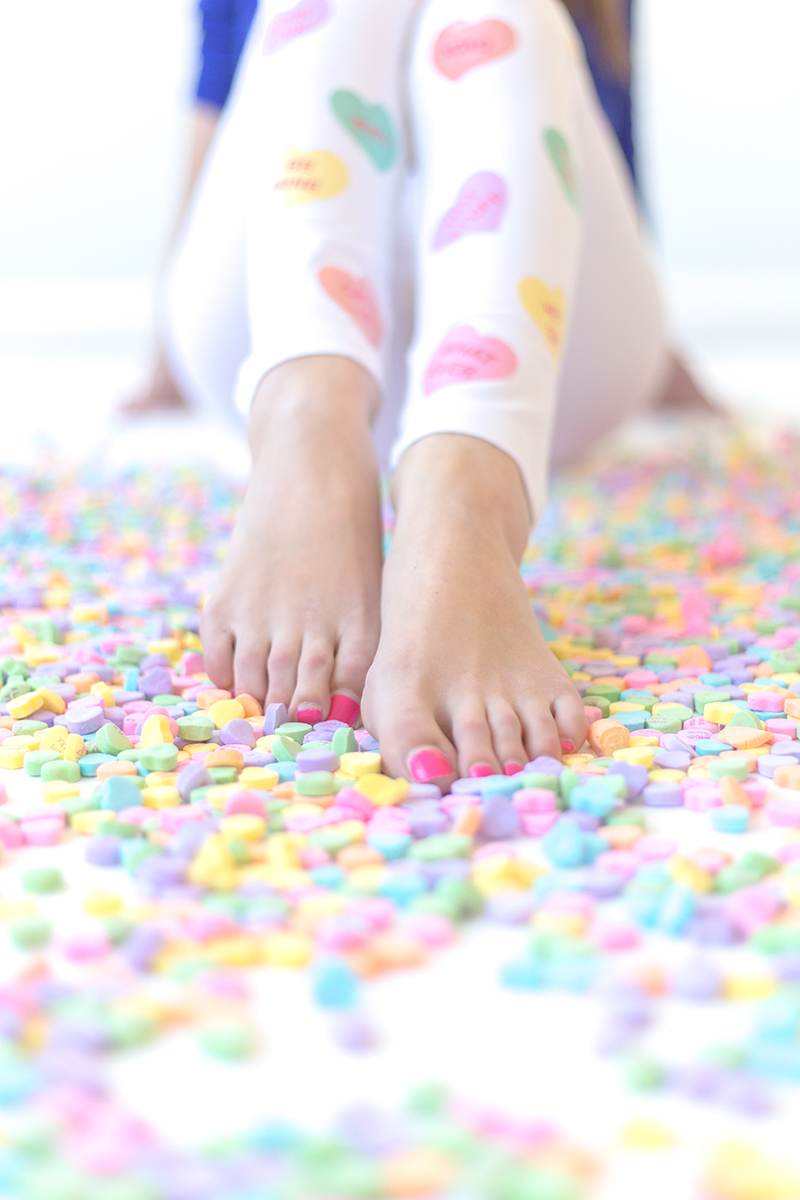 Photos by Jeff Mindell Photography
I think a Valentine's Eve PJ party wearing these sounds like the perfect way to ring in February 14th, don't you!?
For more Valentine's Day projects, click here!