One of my favorite cake topper DIYs I've done is the clover patch for St. Patrick's Day, so I decided to try that concept out on Easter… with an egg hunt! Oh yes, a little mini egg hunt, right on top of a perfect Easter cake! Easy peasy, and all you really need is some cardstock and toothpicks! Even the Easter bunny would have time for this one!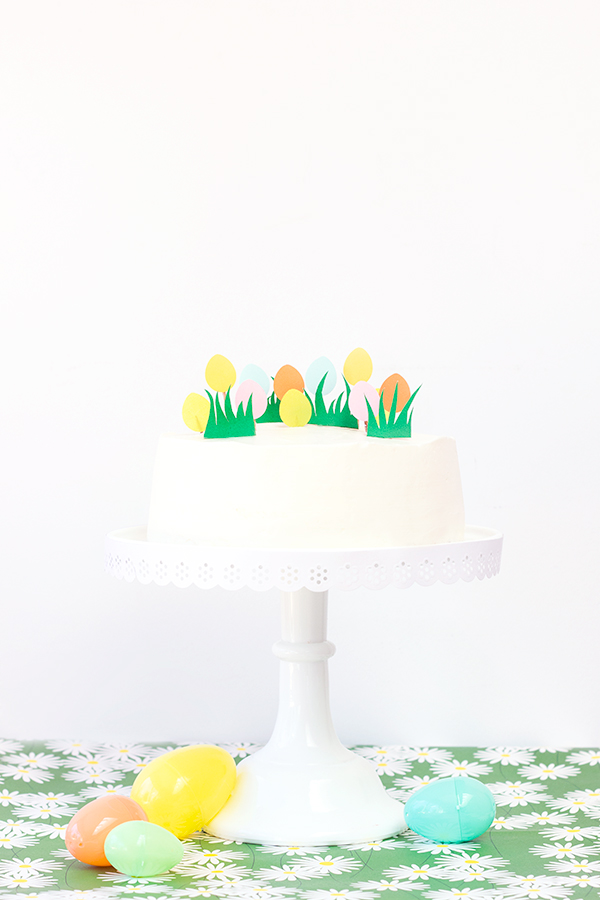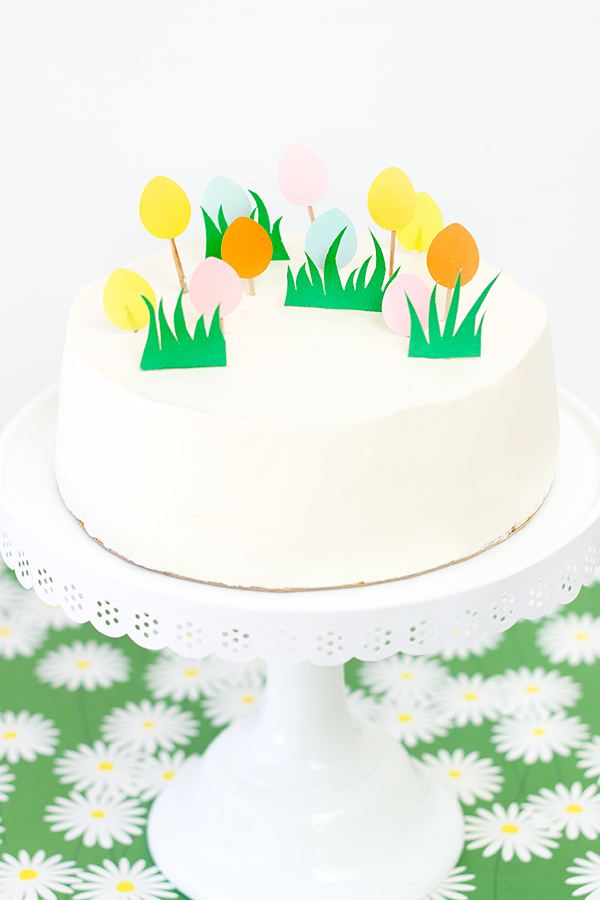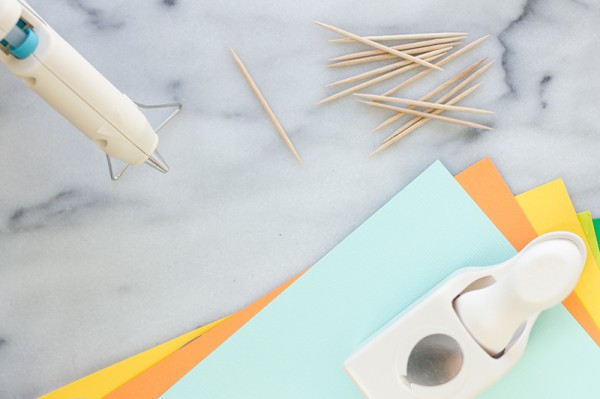 Cardstock
Toothpicks
Hot Glue Gun (Or other adhesive, like tape!)
Balloon Shaped Punch (Optional, Got mine at Michaels!. Or use an egg shape punch if you can find one… I couldn't!)
Cut out your egg shapes or punch out your balloon shapes (I made about 10 eggs for this 9″ cake.). If you used the balloon punch, trim off the tail of the balloon on each egg.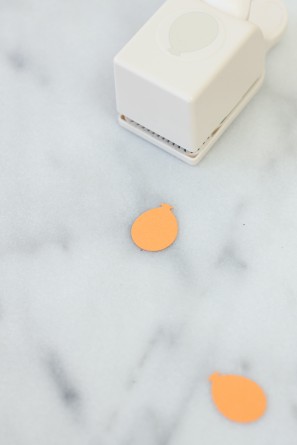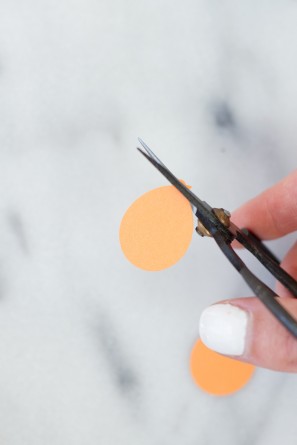 Use a bit of hot glue to glue a toothpick to the back of each egg.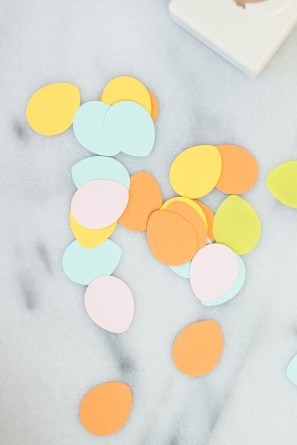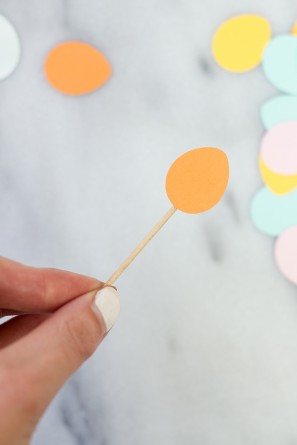 Sketch out, or just freehand cut out, some small grass shape pieces. Adhere each of these to a toothpick too!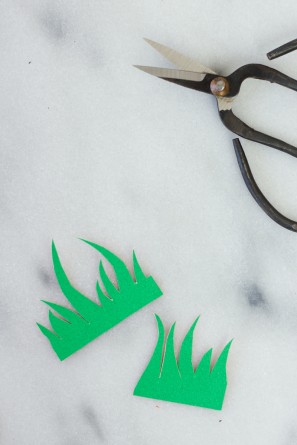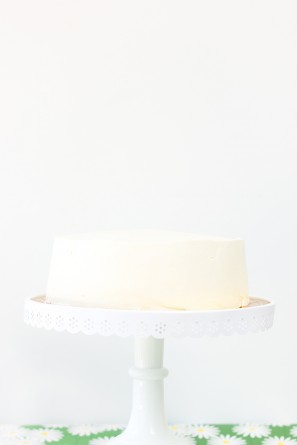 I recommend starting with your grass pieces! Place each piece of grass in a different space, scattered both left to right and front to back on the cake. Then, "hide" your eggs in between them!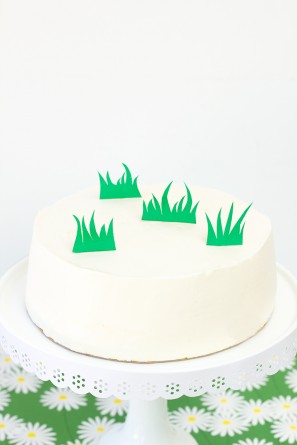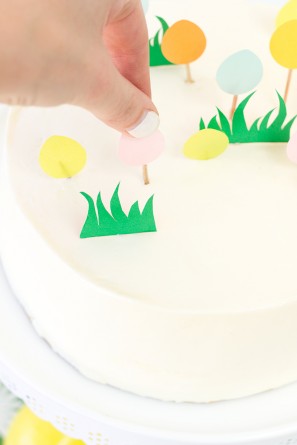 That's really it! Umm AWESOME! If you were feeling really fancy pants, you could make an "Egg Hunt" banner to finish it off, or add in some flowers amongst the grass. Even a little bunny! Oh, options are so great!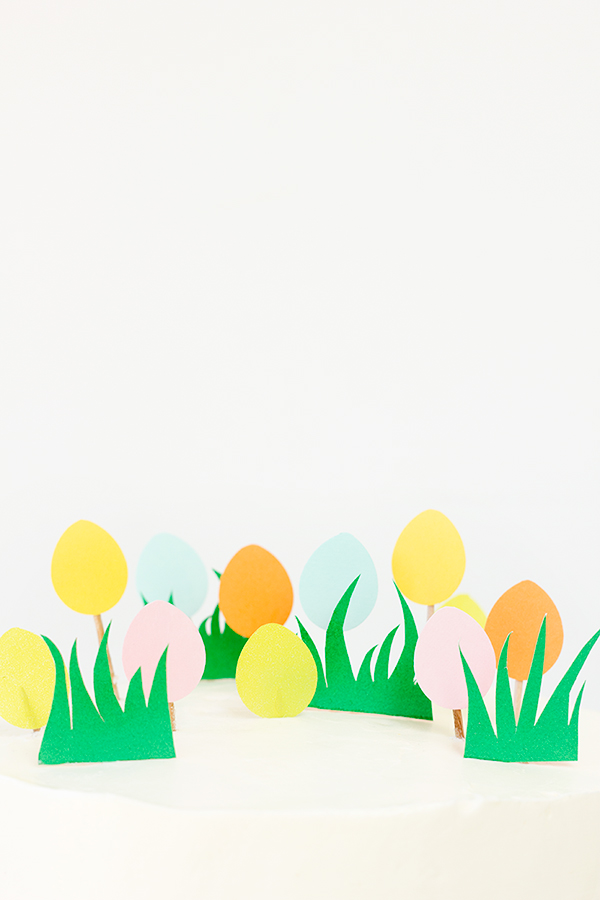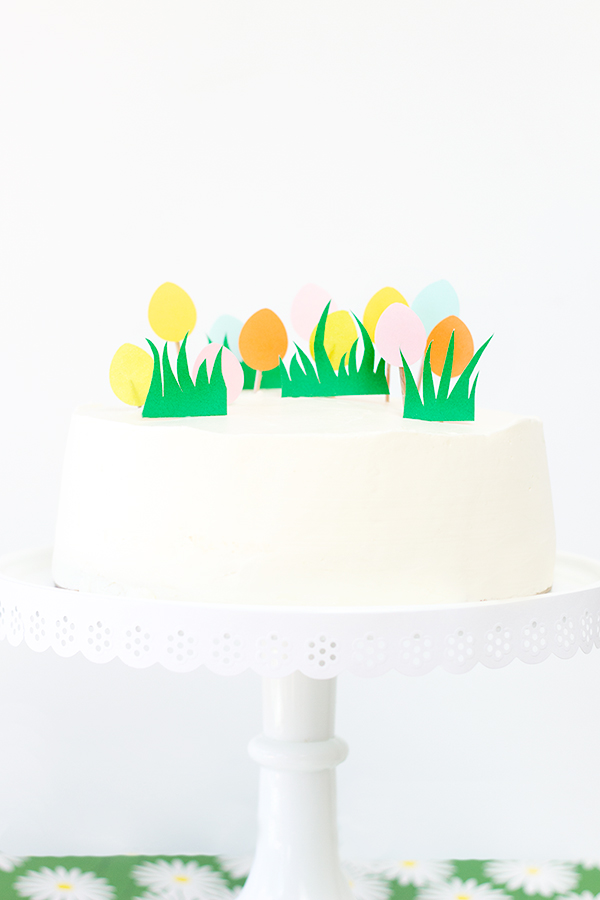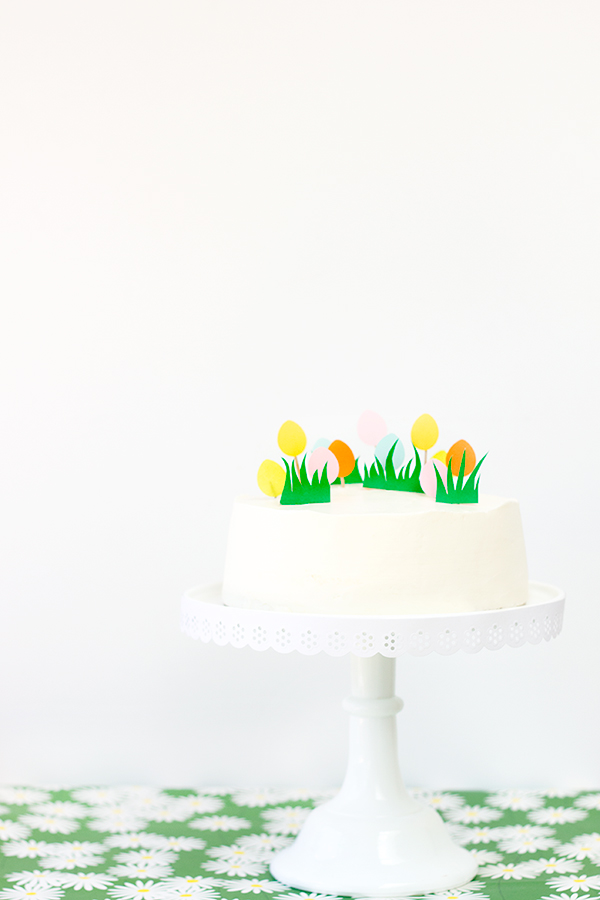 All Photos by Studio DIY
Even if you don't get to do a real egg hunt this year (oh but I sure hope you do!), at least you have this little one! Ah! Egg hunts are the best!
For more Easter DIYs, click here!