This cake is sprinkled whole lot of LUCK! Literally. There's no need to search for the lone four leaf clover in this clover patch… they're all lucky ones! These little toppers are so quick to make and while they look completely adorable atop a cake, you could top so many things with them for a festive St. Patrick's Day! Pancakes, waffles, cupcakes! Mmmm! If you aren't throwing a big St. Patty's bash, this is the perfect way to add a little touch of the day to your March 17th!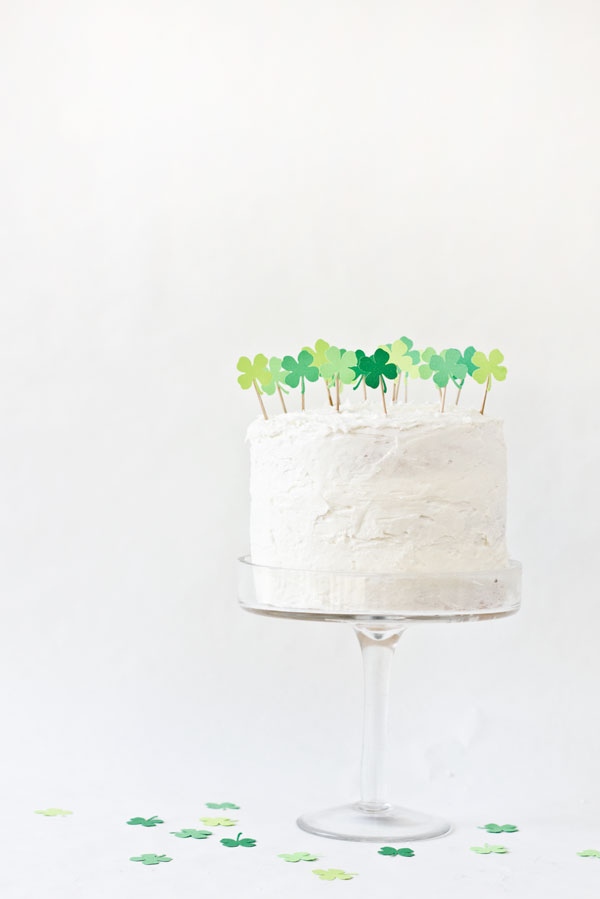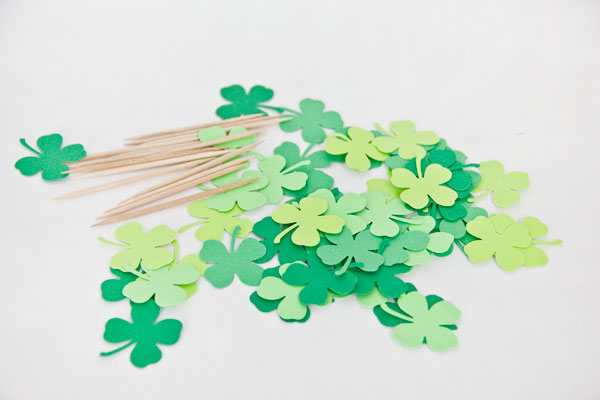 Green Cardstock
Four Leaf Clover Punch
Toothpicks
Hot Glue Gun
Use your clover punch to cut out a bunch of clovers in all different shades of green. Place a small little line on the top of a toothpick…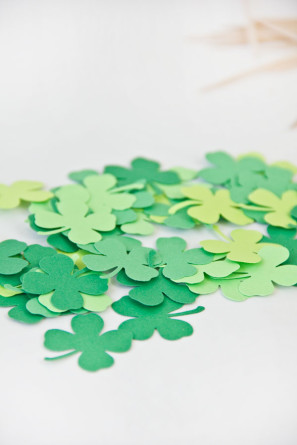 …and attach a clover! Keep going until you have as many as you want for your lucky heart desires.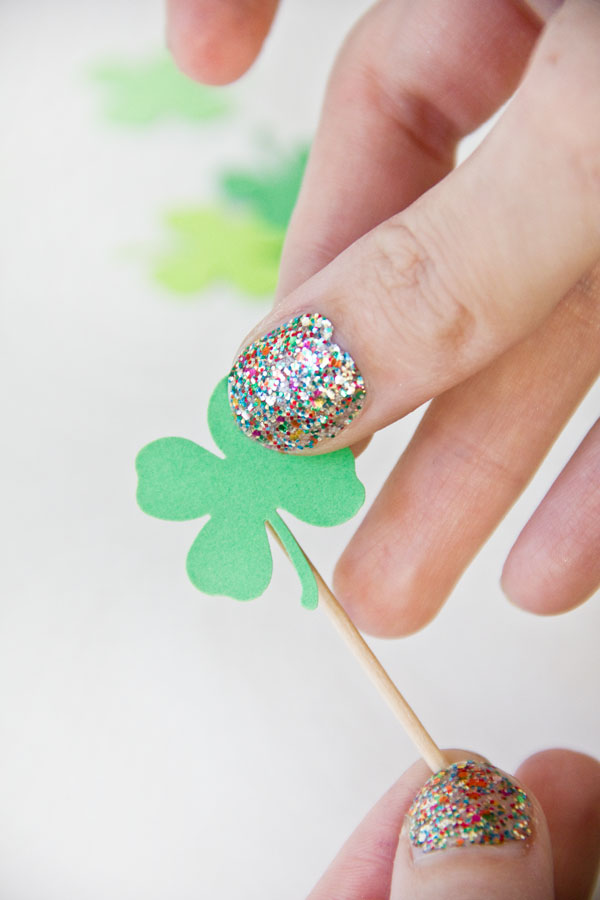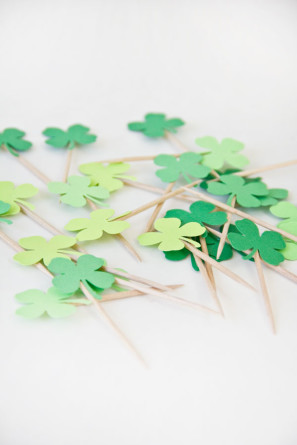 Then it's time to form your clover patch! Place the toppers all over your cake until you think it's complete.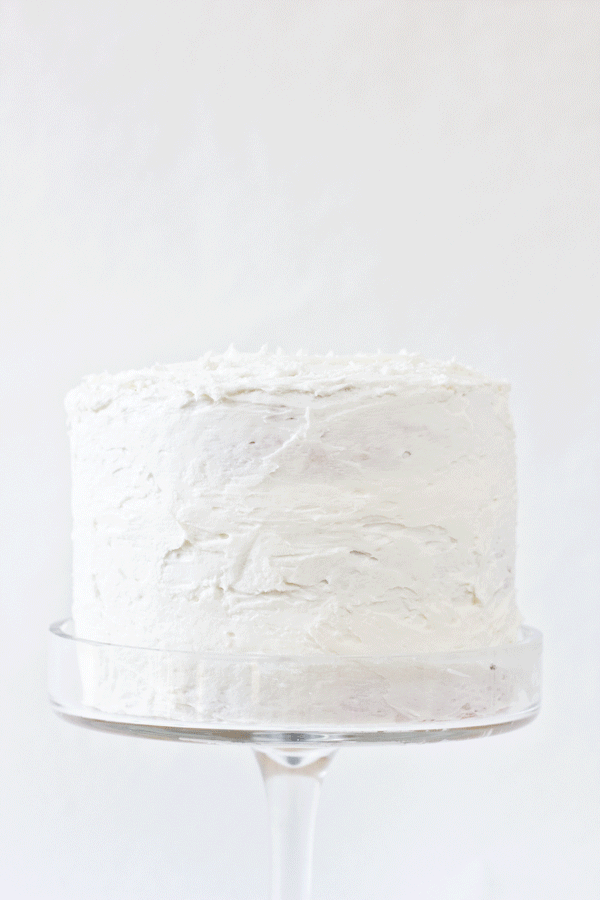 All Photos by Studio DIY
You know a twist I'd love to put on this topper (to totally contradict my lucky clover patch idea)? Make all of the toppers shamrocks (with three leaves) and then hide just one four leaf clover in there! First one to find it is the lucky winner!
psst… You should probably throw in some shamrock streamers, too!
For more St. Patrick's Day DIY projects, click here. And for more DIY fun all around, head here!