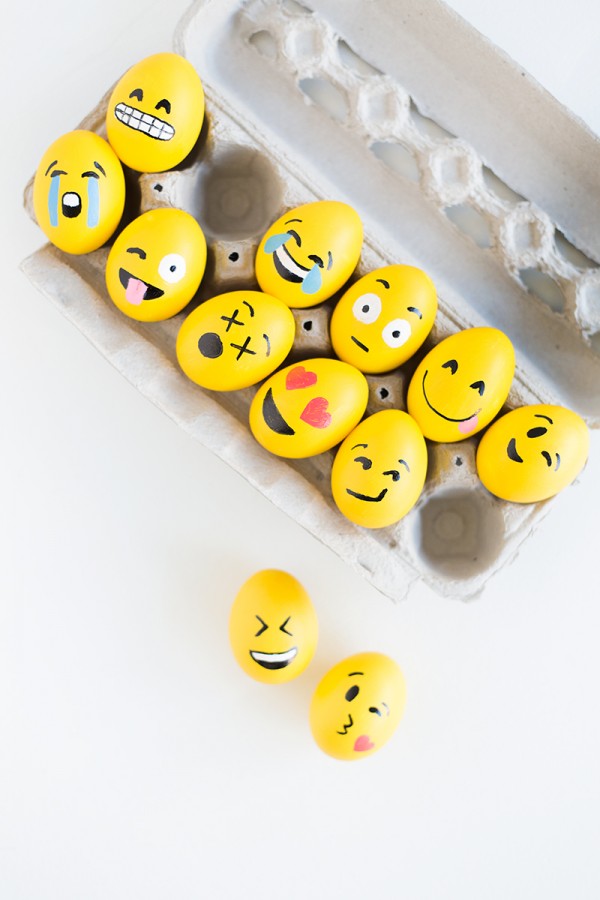 I MEAN!? Did you think I was NOT going to do emoji Easter eggs? I know it's just barely March and don't worry, I didn't forget St. Patrick's Day, but I was just too excited about these to wait any longer. Now, gather up your friends and it's time to have yourselves an emoji egg party. For real. You don't have another option. It's necessary.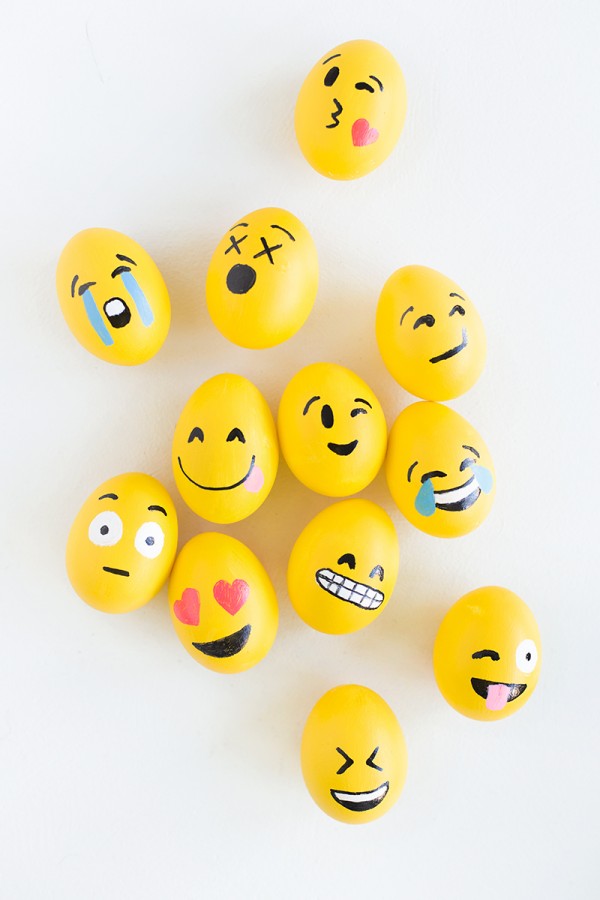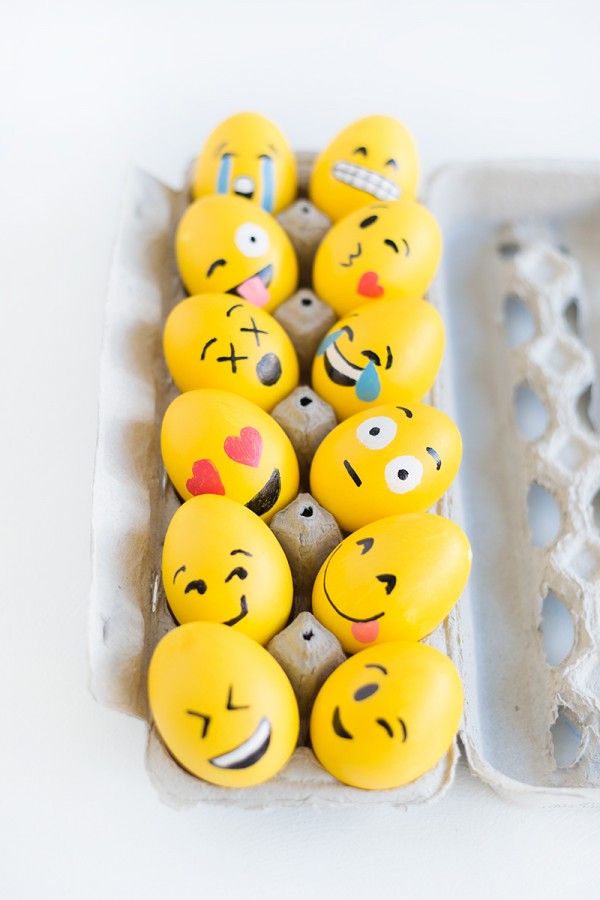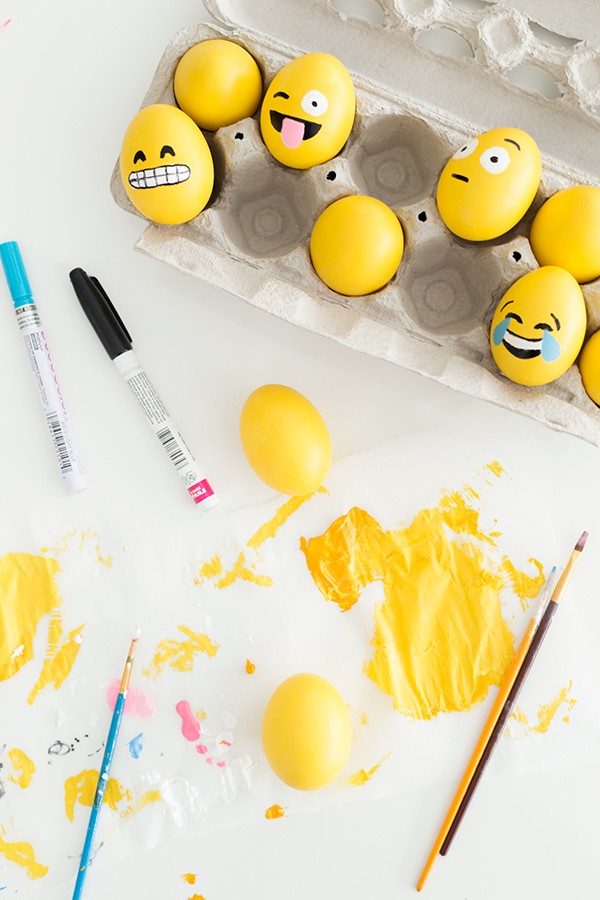 Eggs (You can use blown-out real eggs or paper mache eggs. You could hard boil the eggs, but I would not recommend eating them afterwards.)
Yellow, White, Pink + Turquoise Craft Paint*
Black + Red Paint Markers* (Here's a set of 15 colors, too!)
*You could easily do these eggs with just paint and a paintbrush or just paint markers (outside of the yellow part!), I am just listing what I used here!
1. Paint all eggs yellow and let dry completely.
2. Follow the below steps to draw/paint each face. I shared the order in which I drew each one, but do what works best for you!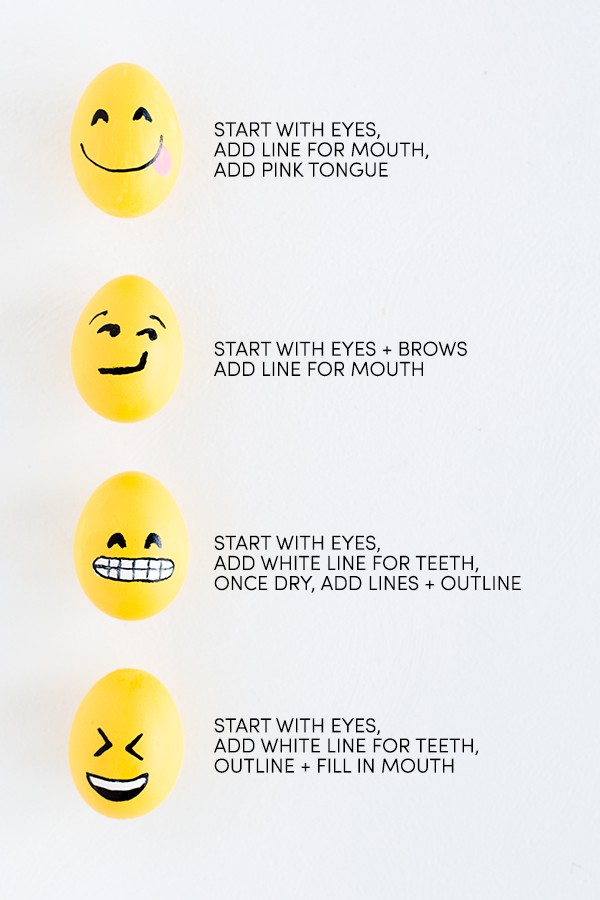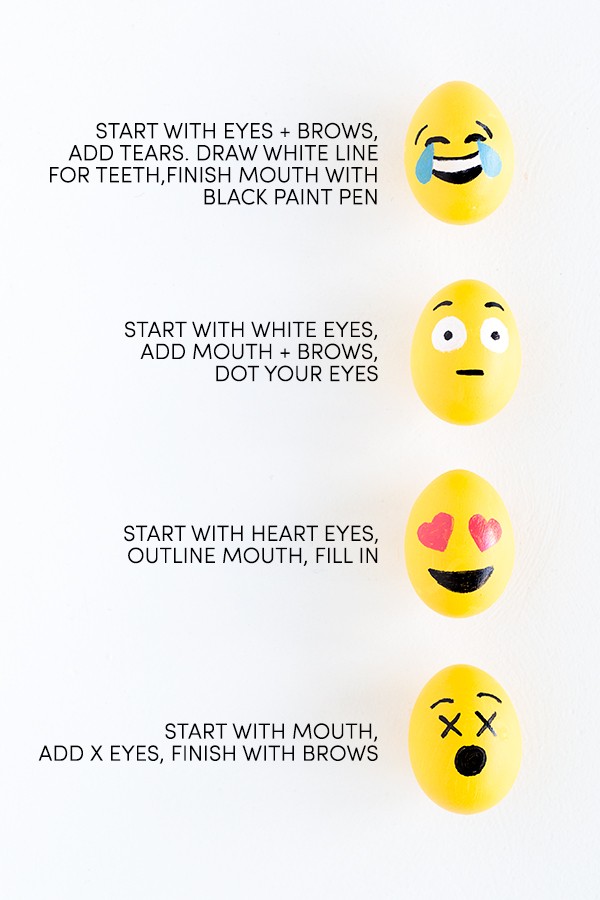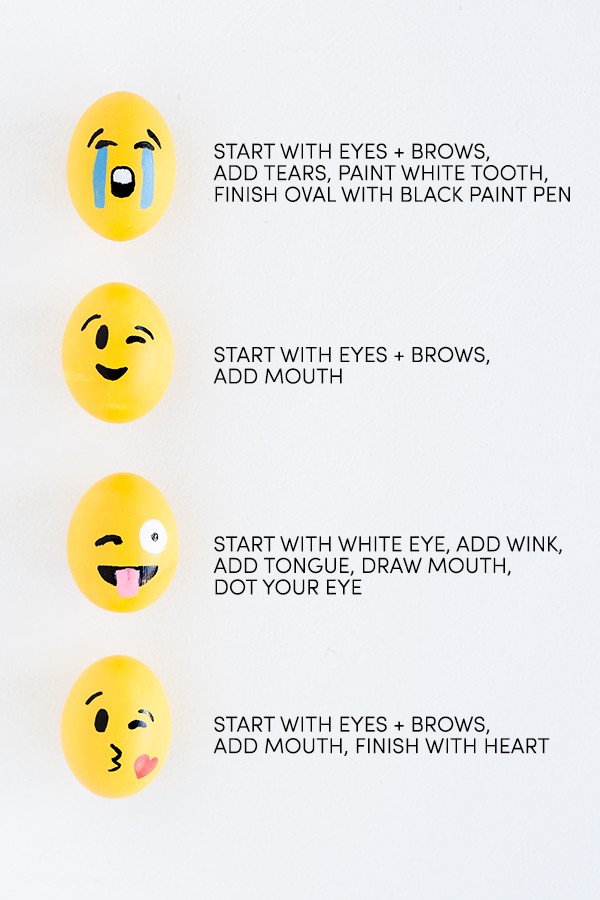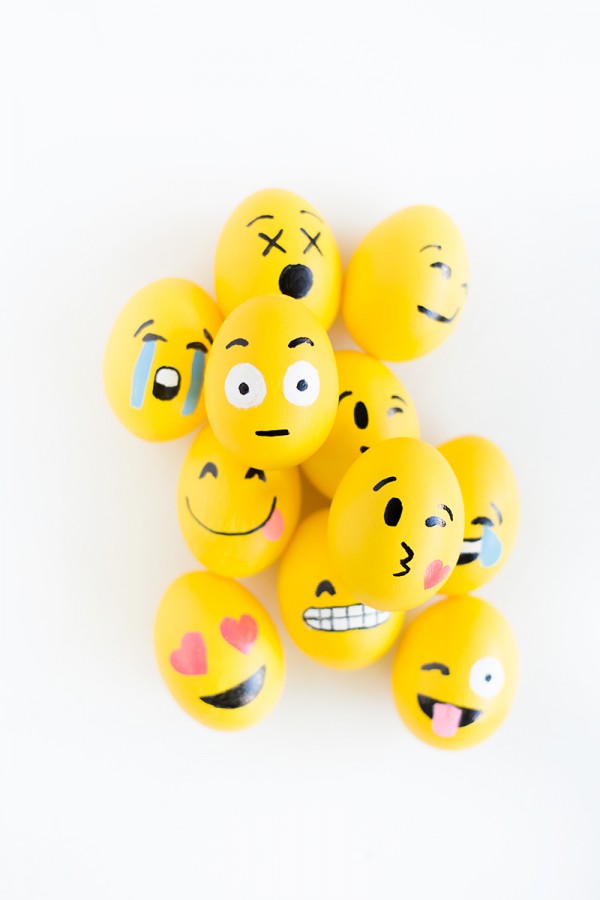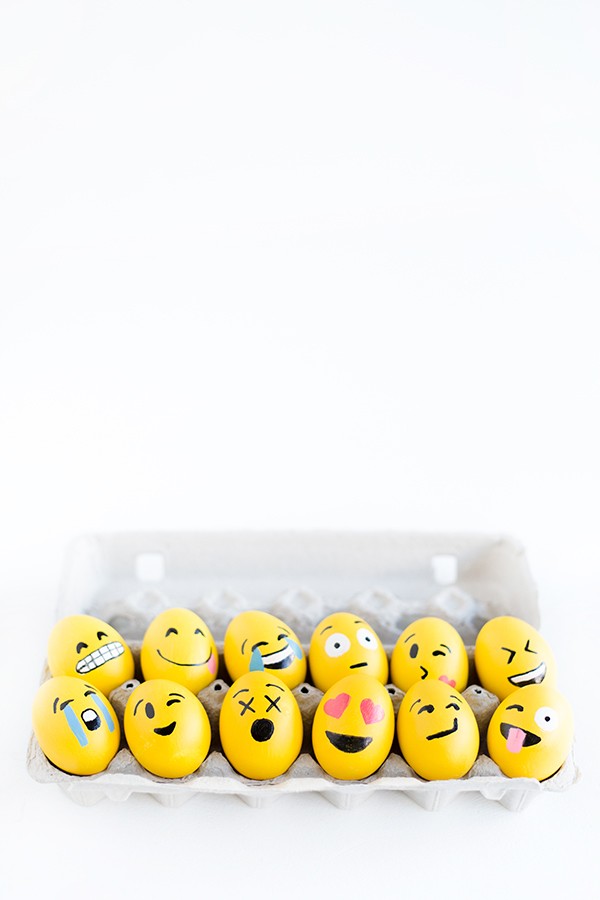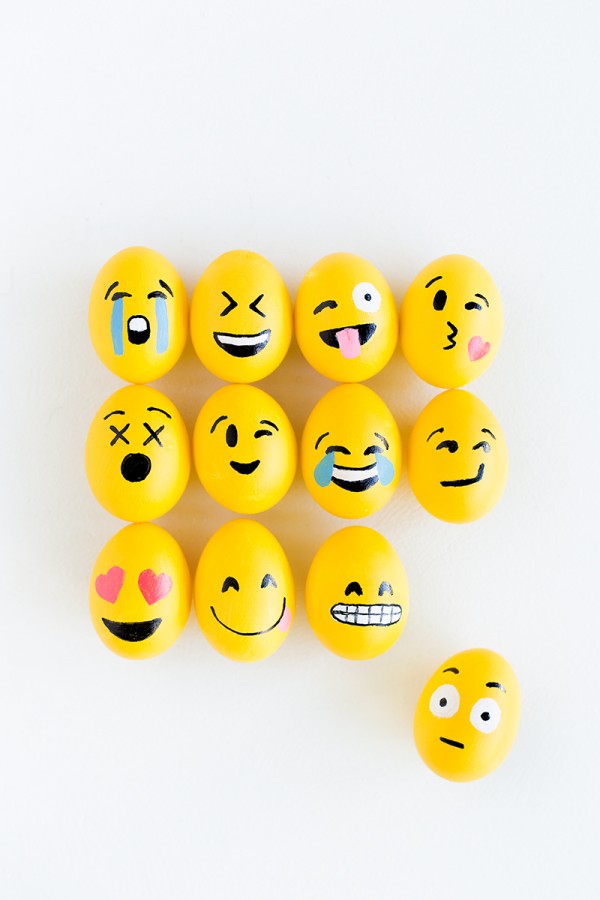 Photos by Studio DIY
Would these not make for THE BEST EGG HUNT OF ALL TIME!? Yes, yes they would. Happy emoji-ing!
For more Easter DIYs, click here!